I have found the most wonderful Vietnamese restaurant!
Hidden away in Islington, a tiny chef called Thuy cooks up the most delicious soups, noodles, pho and nibbles, in a tiny kitchen.
The interior is as sweet as Thuy herself…
…but we chose to make the most of the Autumn sunshine, wrapped up warm and took a table outside.
Slurping on cocktails as we poured over the menu.
Some sort of rhubarb concoction for me (sweet, sour and unbelievably fresh!) and a mojito for him.
Our nibbles arrived in a flurry of vibrant herbs.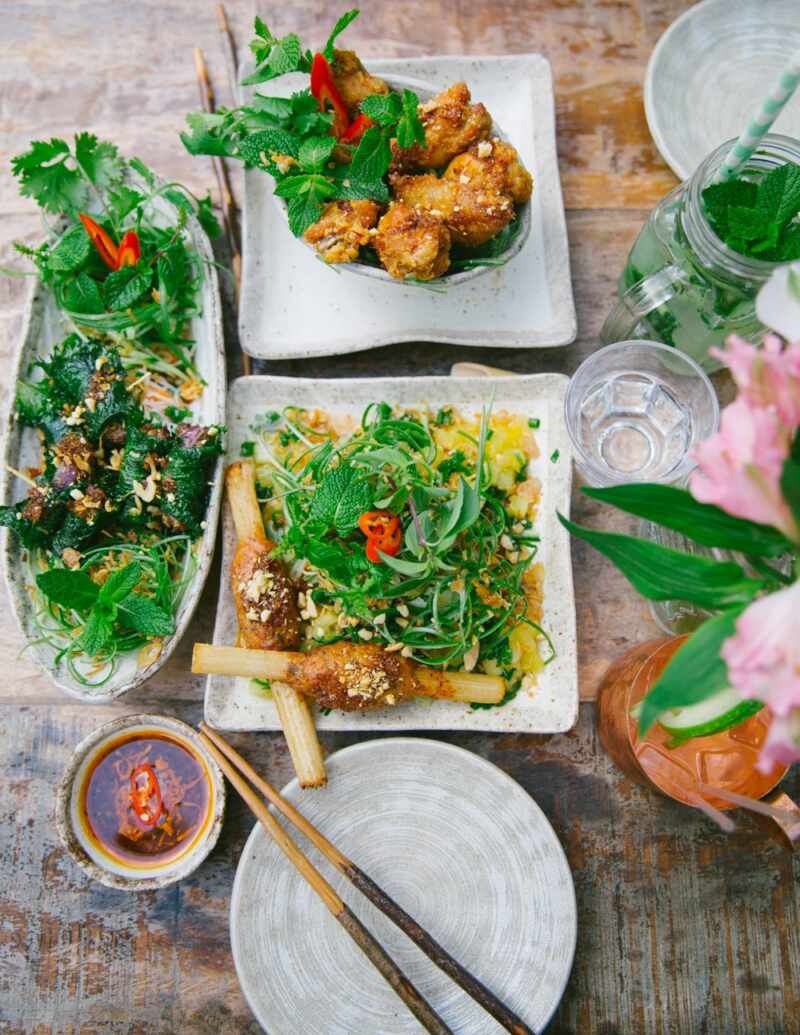 Coconut caramelised pork summer rolls, on zingy rice noodles.
Chicken wings with lemongrass and fish sauce.
A special, which I think was prawn cakes on sugar cane.
We devoured them so quickly I can barely remember! Delicious, whatever they were.
All dunked in the special, secret house hot sauce.
Having demolished our glorious spread, we moved back to the cocktail menu.
Any place with 4 types of Gin & Tonic varieties is ok by me!
Next up, a true beast!
Banh Xeo crispy pancakes.
A thin, crispy, very light pancake filled with pork, prawn and veggies. Served with herbs, fish sauce, chilli sauce and lettuce.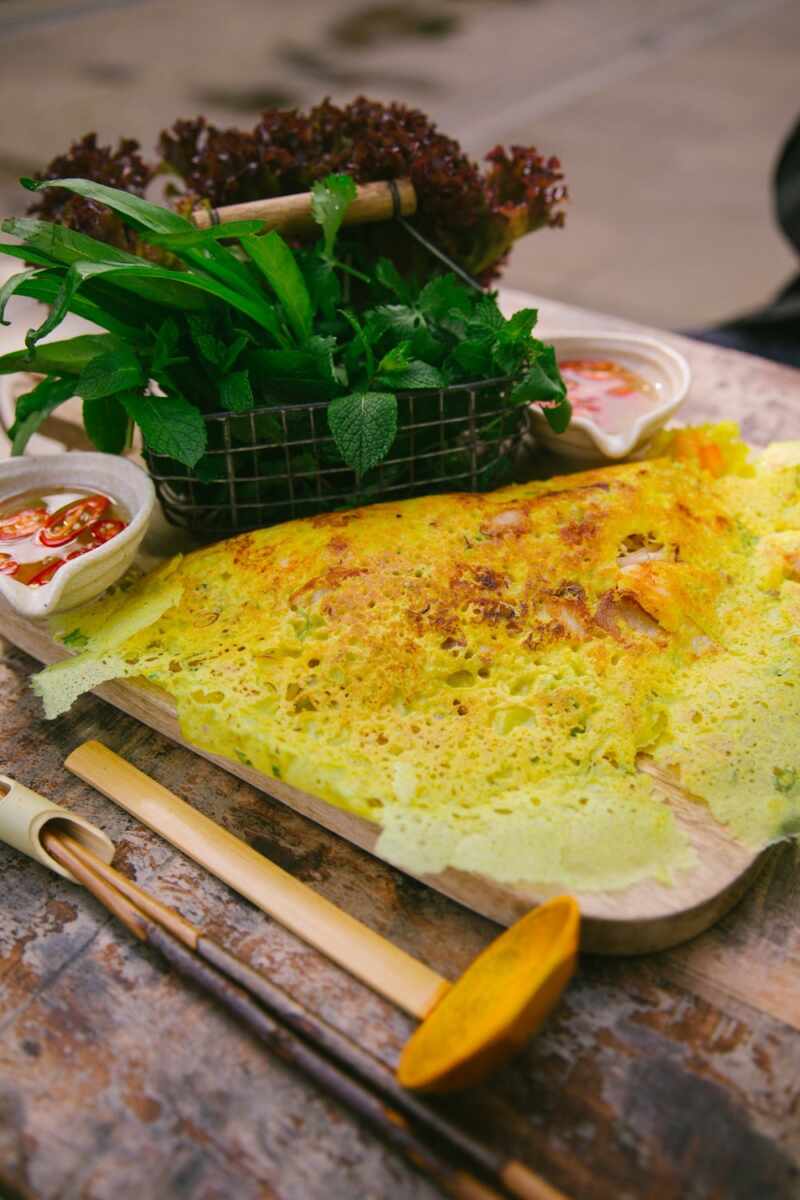 You use the lettuce as a wrap, and everything else as filling!
Messy and exceptionally good fun.
We continued our feast with a cold noodle bowl.
Bigger than my head, and stuffed full of delicious bits'n'bobs.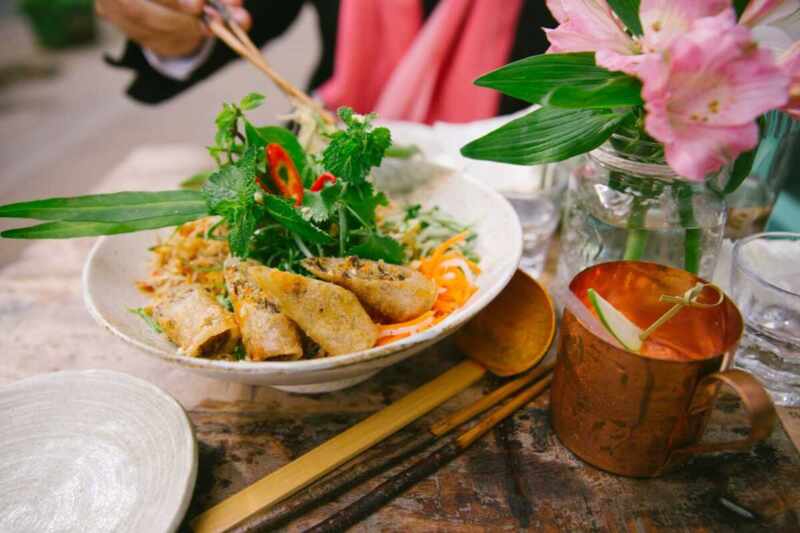 And a bowl of the famous pho, with beef and bone marrow.
Hot, steaming broth, succulent slices of beef, fresh greens and oodles of noodles.
Truly, truly glorious on a chilly afternoon in London!
Stuffed and utterly satisfied, we popped in to stock up on the secret sauce and said our goodbyes.
Though no goodbye would be complete without Thuy insisting you take-away pudding, too!
You must check out The Little Viet Kitchen as soon as you can.
Find them: 2 Chapel Market, Angel, Islington, London, N1 9EZ
Book: 0207 837 9779 // info@thelittlevietkitchen.com
And send me a snap of how you get on!