One of the world's most fabulous line of boutiques is setting up shop in one of London's most beautiful neighbourhoods.
I've made no secret of my love for Covent Garden.
The cobbled streets are lined with little shops, cafes and restaurants, the place buzzes with locals and travellers alike.
And now Club Monaco are joining the club, with their new store tucked away on one of these very streets.
They asked if I'd spend a day visiting a few of their favourite new neighbours, and well, they didn't have to ask twice!
I marched along those cobbled streets in my little suede boots, in search of brunch.
Soft cotton trench // Knitted camel dress
Gold necklace // Suede booties
Which I found at Canela. A little Portuguese place on Earlham St.
So took up residence in the best people-watching spot, with a cup of heaven.
Which I got well and truly stuck into!
Outside, the autumn sunshine gently stroked the top of each building and bunting fluttered in the breeze.
I just can't get enough of the changing seasons!
There's something so special about London in Autumn.
Especially when it means getting all wrapped up and starting the day with eggs like these…
Poached egg on prosciutto, rocket, and olive oil toast.
But the goats cheese scrambled eggs are pretty good too!
And you simply can't leave a Portuguese restaurant without a custard tart.
'Tis the law.
Fuelled up and ready to explore, we spilled out onto the streets once more.
We made a beeline for the fresh Club Monaco store, nestled on Monmouth Street.
Never mind the sumptuous layers of wool, cashmere and silk adorning the walls… can we just admire the space itself for a second?!
Serious #apartmentgoals.
When can I move in?
Oh but let's not be too hasty getting rid of those cashmere layers, I could do with a few of those too!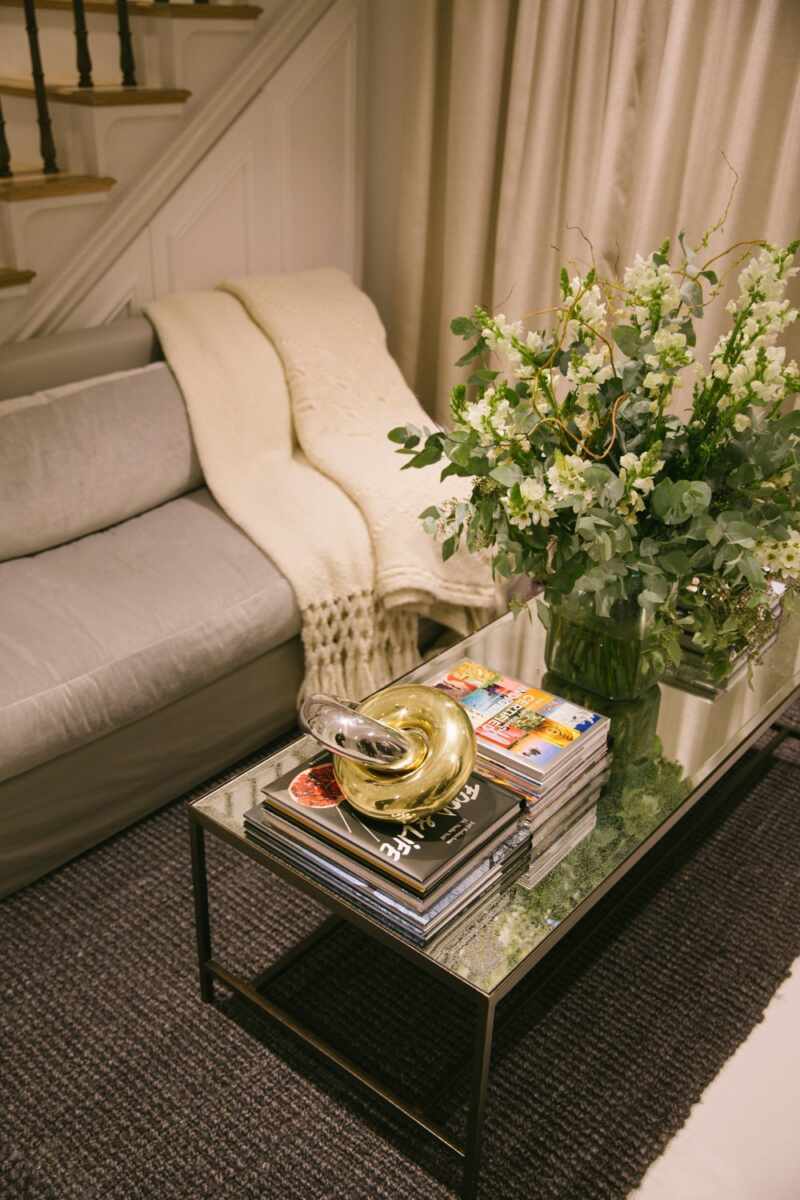 Having thoroughly scoped out the new digs, we made for Covent Garden Market.
Running into the final days of the Charles Pétillon balloon exhibition.
The space is often filled with artwork, but I think this may just be the most beautiful yet.
Pétillon said: "The balloon invasions I create are metaphors. Their goal is to change the way in which we see the things we live alongside each day without really noticing them.
With Heartbeat I wanted to represent the Market Building as the beating heart of this area – connecting its past with the present day to allow visitors to re-examine its role at the heart of London's life.
Each balloon has its own dimensions and yet is part of a giant but fragile composition that creates a floating cloud above the energy of the market below.
This fragility is represented by contrasting materials and also the whiteness of the balloons that move and pulse appearing as alive and vibrant as the area itself."
Truly mesmerising.
Sadly the balloons have all been deflated and sent packing now, but it shouldn't be long until the Christmas decorations are up! And we'll all have something sparkly to take their place.
Having strolled the streets of Seven Dials and Covent Garden, I popped over to Gelupo to pick up some essentials.
(Anything that comes in a blue&white pot is an essential.)
Along with a little afternoon sustenance.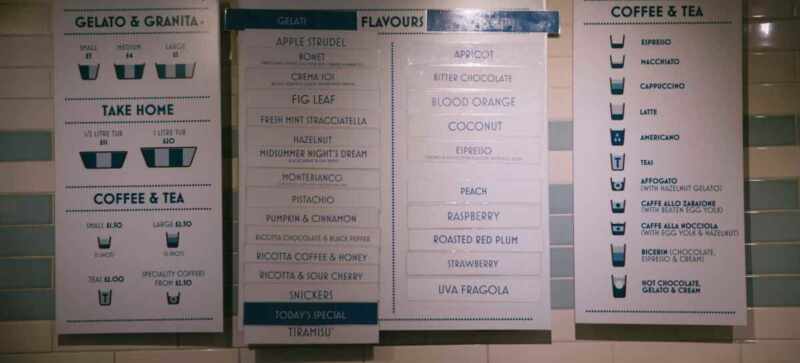 I ordered 3 scoops.
1 snickers, 1 hazelnut & 1 tiramisu.
One by one the generous gelato gent piled them onto a cone.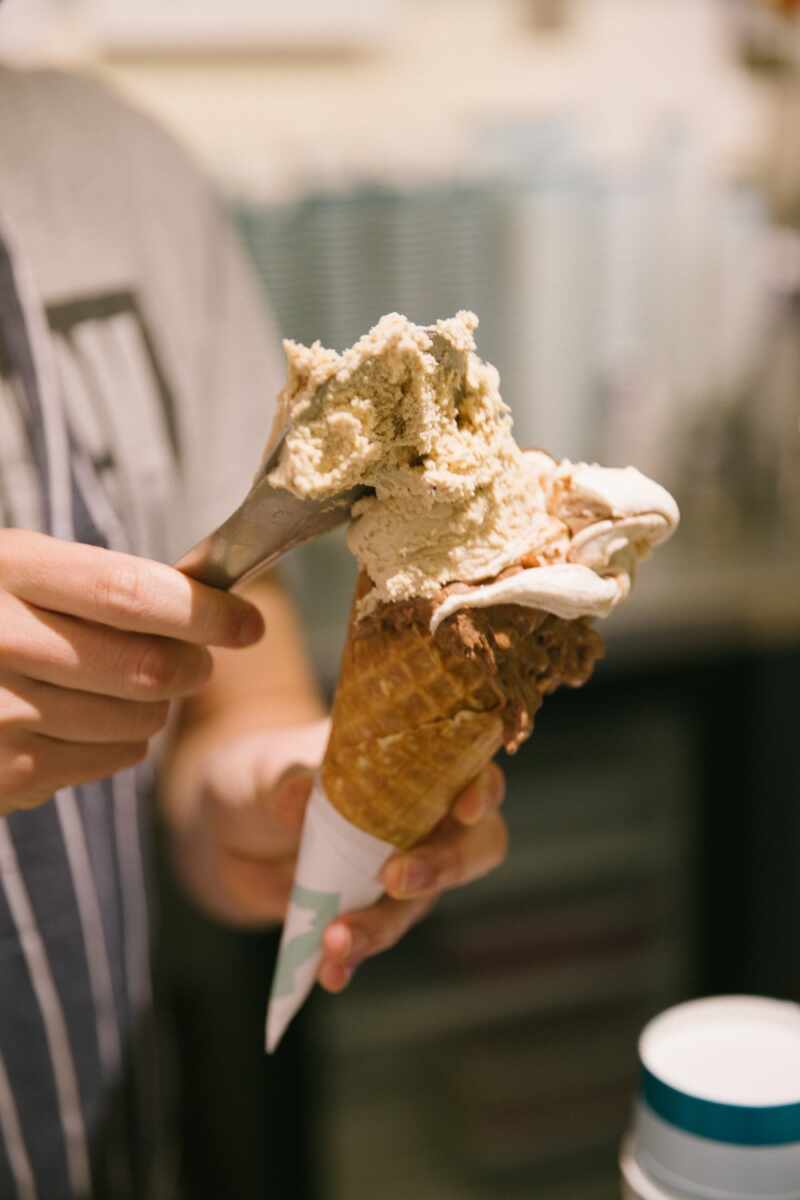 The softest, richest gelato, made from the very finest ingredients.
Being a grown up can be pretty fantastic at times.
With ice creams in hand, we trotted over to Academy of Flowers.
Who are all set for the Autumn season, with baskets and buckets of pumpkins wherever you look!
Alongside their famous roses, of course.
I chose my blossoms and the girls tied them with a ribbon.
The prettiest of bouquets, perfect to take home to mum at the weekend.
Sealed with a picture, to ensure they last forever.
As the evening drew in around us, we popped to Champagne + Fromage… for champagne, and fromage!
Here you can sit up at little wooden tables and enjoy a glass (or three) of French bubbles.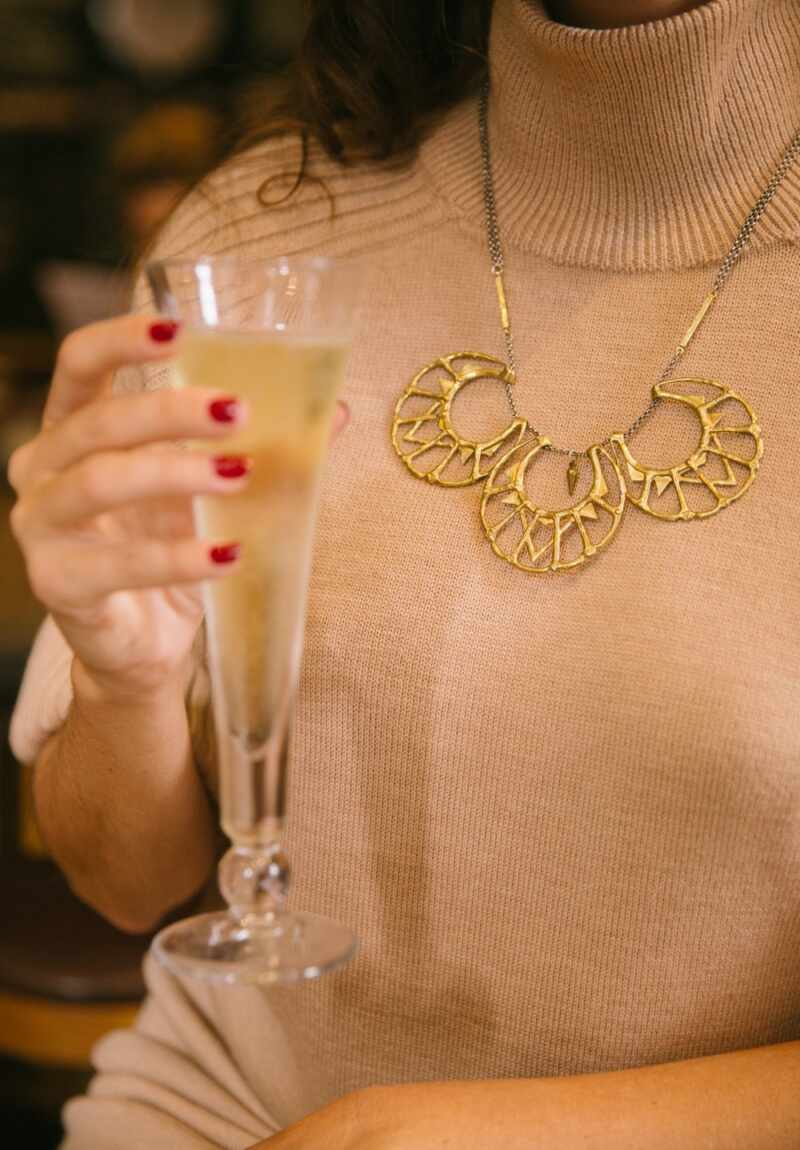 Served with hot, molten camembert.
With figs, thyme and toasted soldiers.
Having stuffed ourselves silly and shopped until we dropped, we checked into Club Monaco's favourite hotel, The Covent Garden Hotel.
Where we made ourselves at home, and made the most of a little London staycation.
I can't think of a more wonderful day, ever!
If my Covent Garden adventures have tickled your pickle, then I have excellent news for you. Why not join me and everyone I've mentioned today for a little shindig?
On Friday 16th and Saturday 17th Oct, pop over to the store for an exceptionally special launch party.
Canela, will serve freshly made Portuguese salads and tarts, Champagne + Fromage will do what they do best! Gelupo will treat guests to rich brownies and hot chocolate, Noble Espresso will supply an assortment of freshly brewed coffee and Academy of Flowers will create custom Club Monaco inspired bouquets.
Pop into Club Monaco's mini market concept at their Monmouth St shop between 12pm-4pm and fill'yer'boots!
I'm going on Friday so if you see me, grab me, say hello, try and pry the umteenth glass of champagne from my hands if at all possible.
See you Friday!