This is the greatest salad of all time.
It may have had humble beginnings (being made up of what I happened to have left over in the fridge) but since then it has become a firm favourite and a highly requested lunch at my table.
A marriage of sweet, savoury, light, rich and fresh flavours, all coming together in a symphony of colour.
And it's jolly easy too.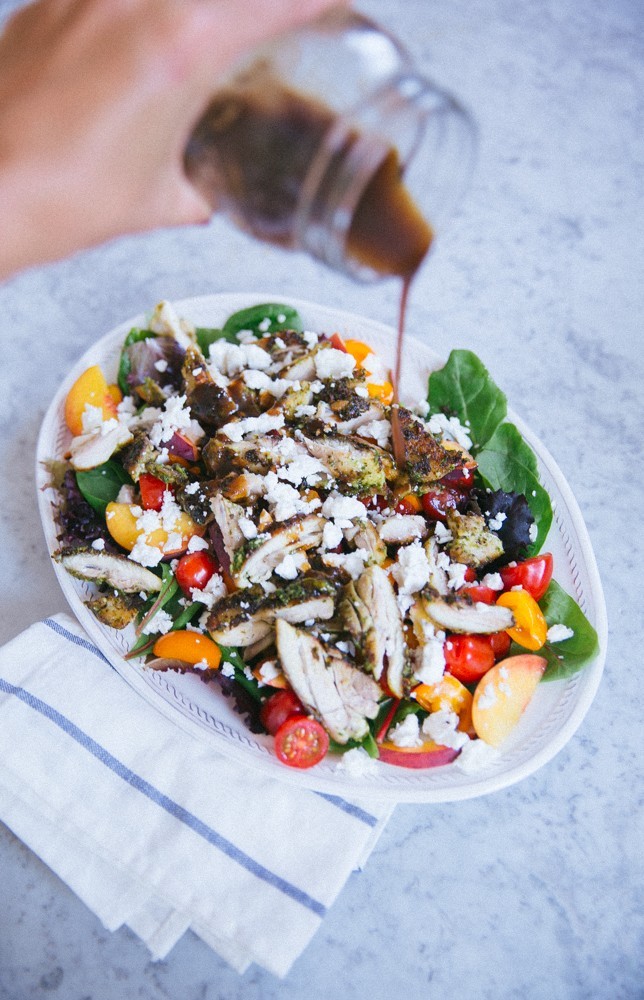 To serve two you'll need:
4 free range chicken thigh fillets
A bag of salad
Couple handfuls of cherry tomatoes
Pot of store bought fresh pesto (told you it was lazy)
2 ripe peaches
Handful of feta
Balsamic vinegar
Olive oil
Dijon mustard (or mustard powder)
Salt + pepper
Making your own pesto is pretty simple and well worth the effort… but sometimes you just need to cheat and grab one of these.
It'll sit happily in your fridge for longer and it's going to make your salad sublime.
Get a frying pan nice and hot, with a small drizzle of olive oil.
Lay your chicken thigh fillets into the pan, and sprinkle with salt 'n' pepper.
Fry on a medium heat.
Meanwhile chop up your toms. Use scissors if you're feeling especially lazy.
Slice your peaches.
Flip the chicken.
After a minute or two, pour in half your pot of pesto.
Toss the chicken about in it.
Savour the irresistible smell of fresh basil and melting parmesan…
and leave it to fry a little longer.
In a jar mix 5 tablespoons of good olive oil with 3tbsp balsamic vinegar, a tsp of mustard and a pinch of salt + pepper.
Place to one side and start to build your masterpiece.
Make sure to keep an eye on your chicken. Move it around, flip it now and then.
It should be getting a gorgeous cheesy crust by now.
If you're not sure if it's quite done, use your scissors to cut into a really thick bit. If it's pink, keep cooking a little longer.
If it's done, add the rest of the pesto and toss it about.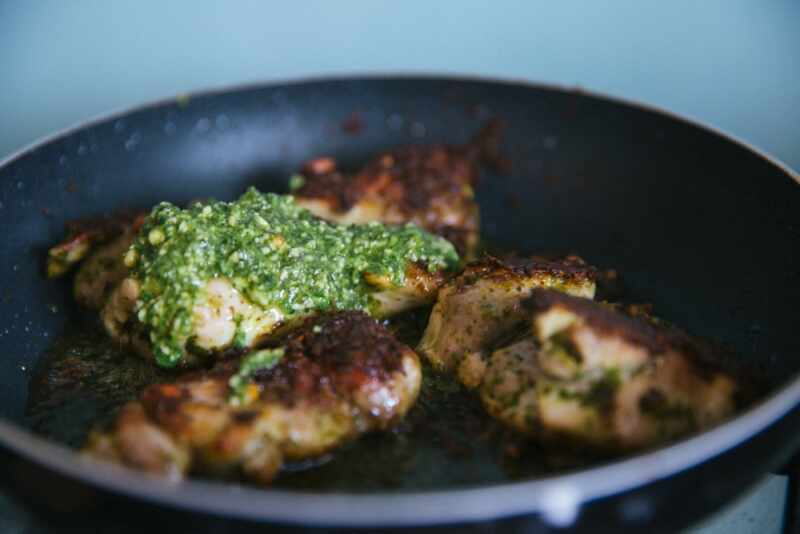 A nice fresh layer of basil to coat that glorious crust!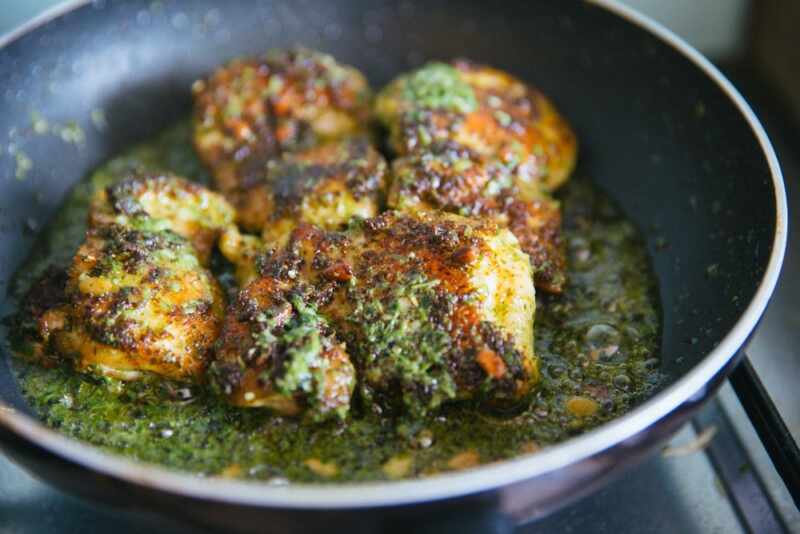 Now, you can either wait until the chicken cools a bit, or keep things quick and simple:
Pick up the chicken with tongs and snip it over the salad.
Keep going until you run out of chicken.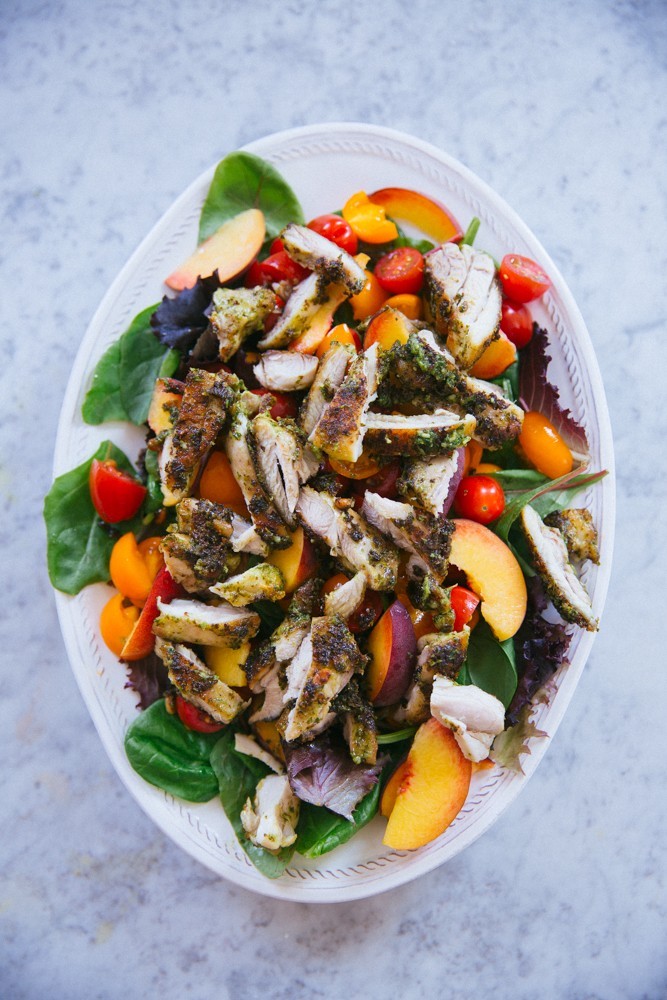 Sprinkle with crumbled feta.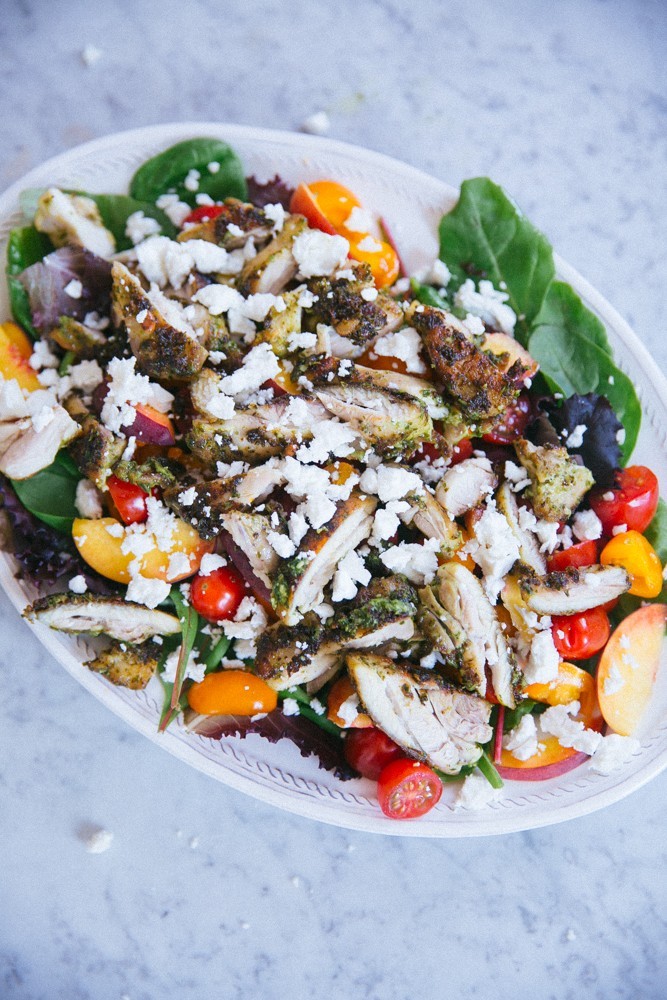 And dress it up!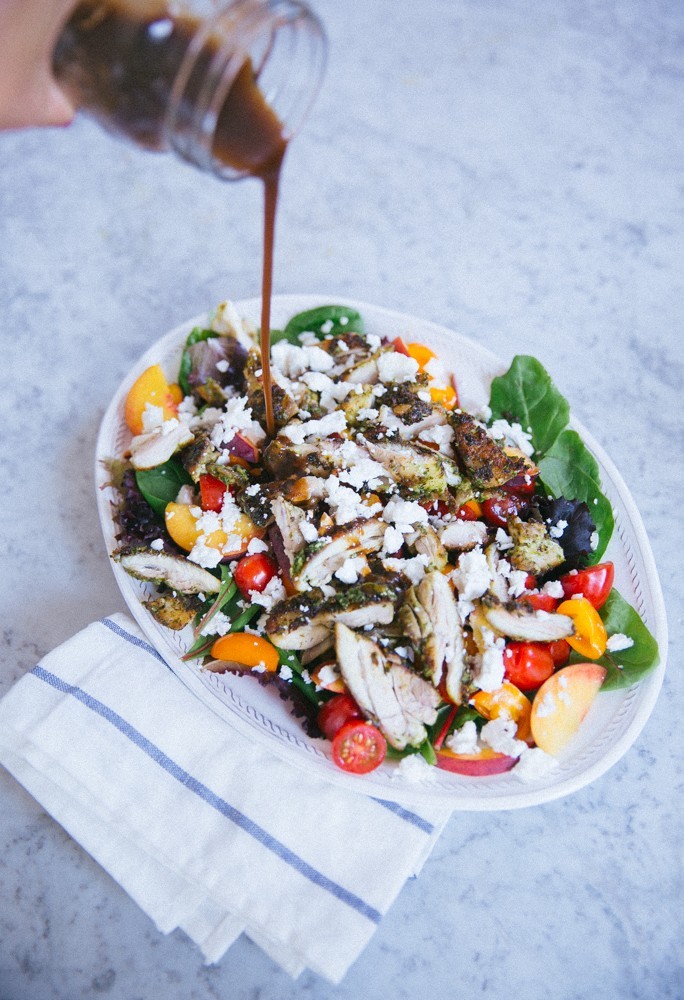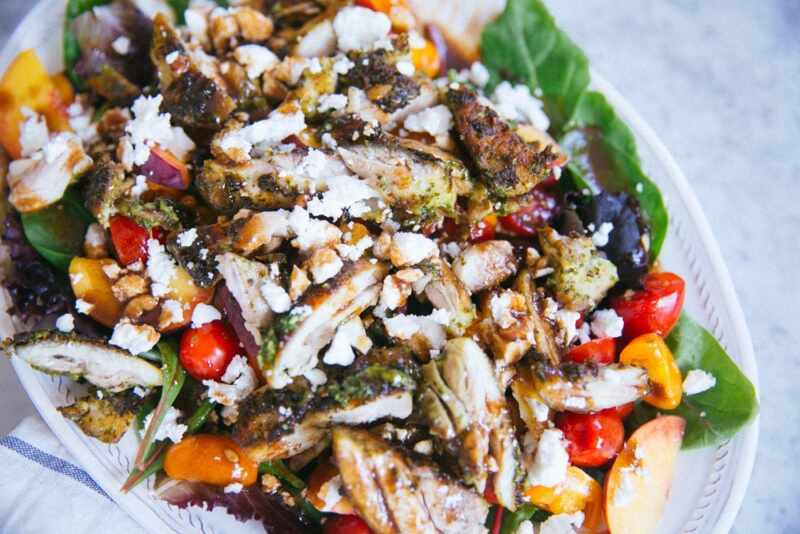 Everything you could possibly ask for in a salad!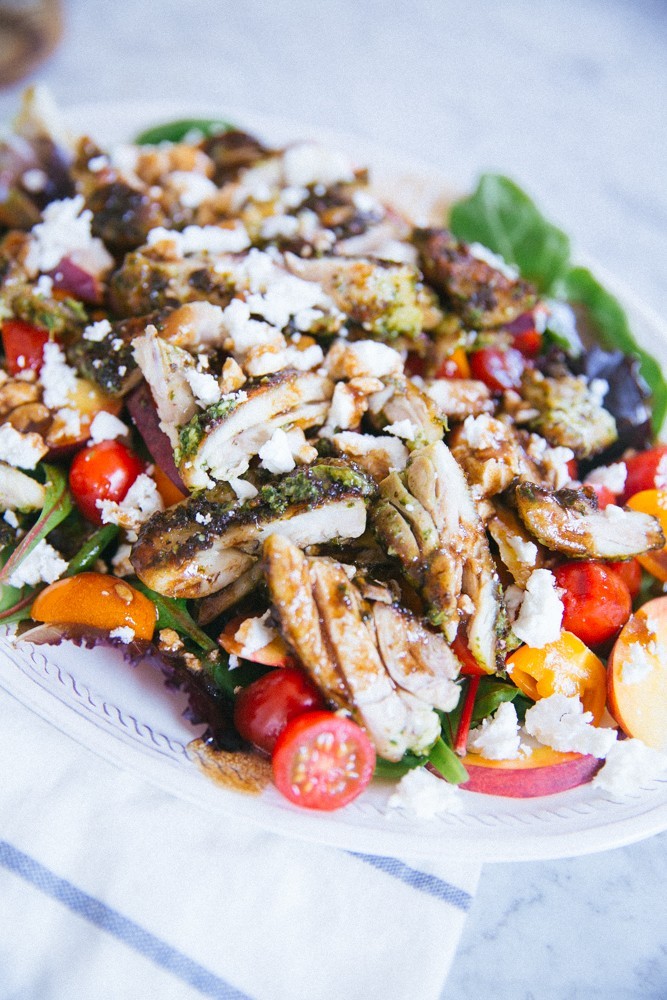 Give it a whirl and let me know how you get on.
I think you'll find it just peachy.