I had hoped that Florence would be immune to January's drizzly, grey charms…
… but sadly it is not.
The mists we had enjoyed watching roll in across the hills, soon surrounded the city. A thick, lumpy duvet of cloud lay over the rooftops and lazily dusted us in rain.
The weather gods occasionally took a break to yawn and go off for a cuppa now and then, leaving us to scuttle through the wet streets and enjoy the sites once more.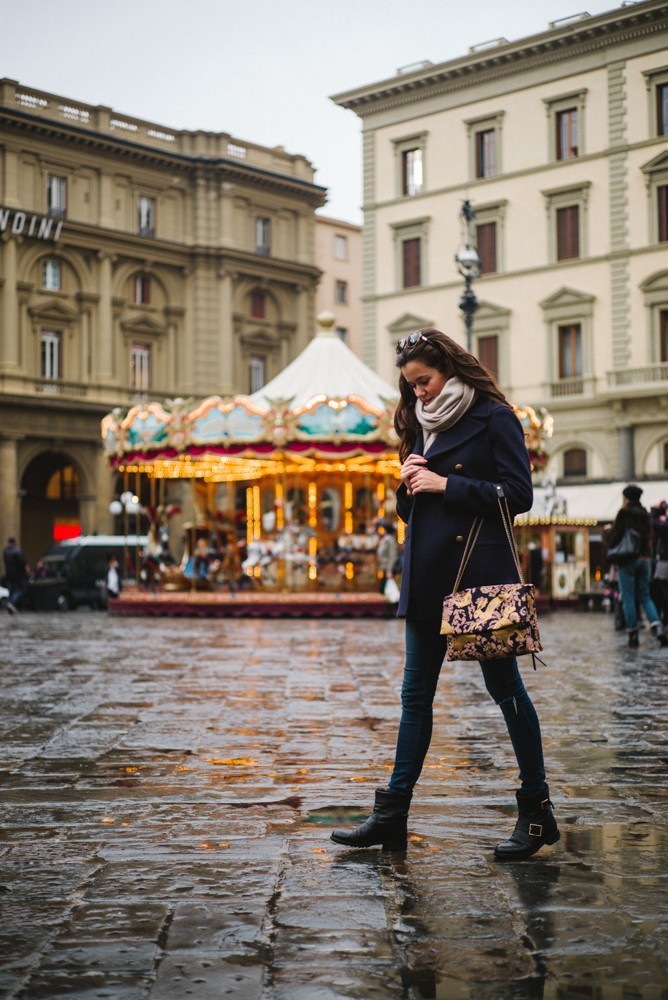 Staying warm and dry in
Jimmy Choo boots (V. smart high-St dupes here)
(These come in so many colours and seem to flatter every shape – even maternity. The high waist draws in your tummy and the dark tones slim your legs. You also don't get a flash of ankle showing through, so you stay toasty!)
Black poloneck // Navy coat (Highstreet dupe)
Cashmere wrap // Sunglasses (50% off)
Ad - Shop this post