Ciao from Italy!
As you may have gathered (from Instagram), I am in Florence.
I'm here for a whole weekend of events thrown by the masters of Italian high fashion, and the first ever concept store, Luisaviaroma.
I'll be getting up to all sorts of shenanigans while I'm here… and to be brutally honest, this post may be the least exciting of the lot, but I can't bare not to write it down while I can remember it all!
My man and I flew in from London but landed later than most. By the time we'd gotten to the hotel we had missed our meet'n'greet with the mayor and were only just on track to make dinner. We raced to our hotel, zipped open suitcases, flung clothes around in a blizzard of cotton, hopped into shoes, spritzed a cloud of cologne and somehow emerged dressed and ready to roll.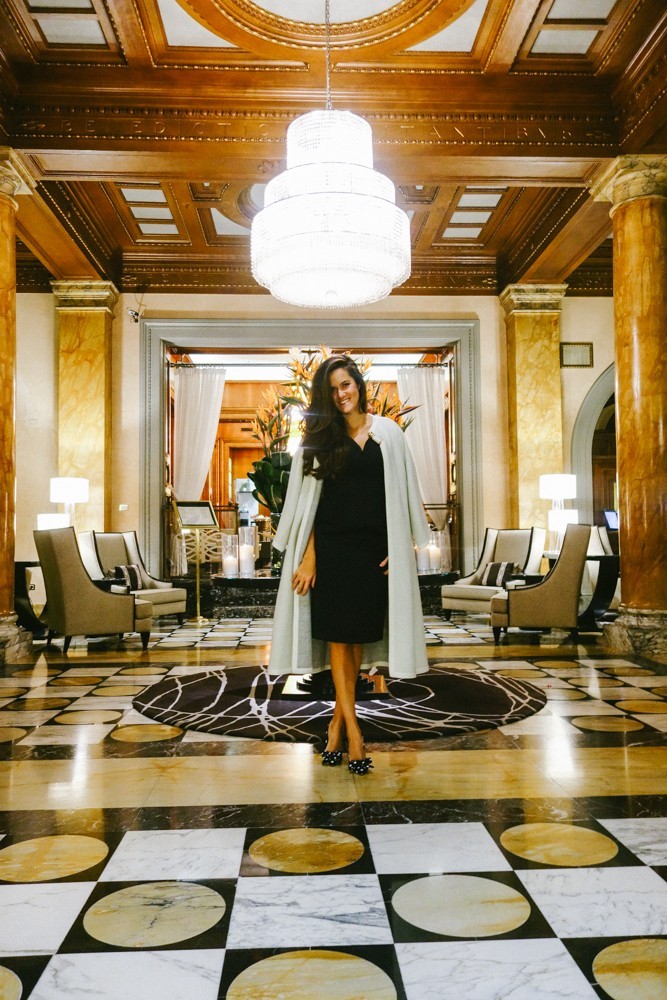 We waited impatiently for our car before racing off into the cool evening air.
Hurtling through winding cobbled streets, between tightly packed, towering buildings linked with washing lines and balconies that almost touch, we headed to Piazza della Signoria.
Deep inside the Palazzo Vecchio, dinner had started. I missed my chance to snap the scene, so here's Sophie's shot instead…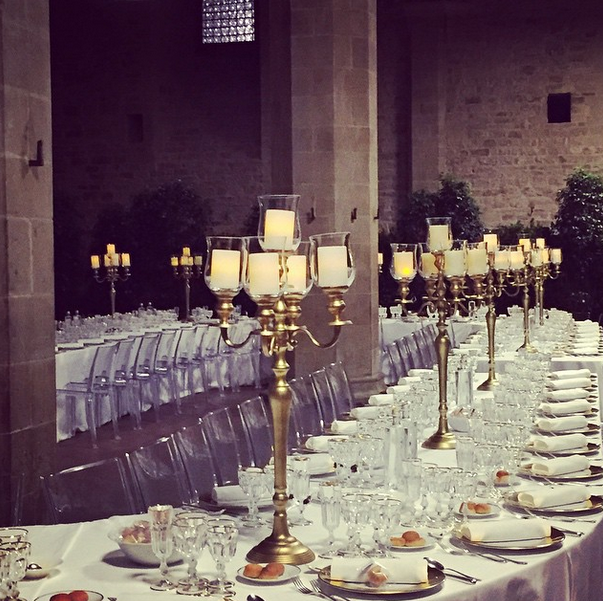 We took our seats, surrounded by politicians, fashionistas, bloggers, artists and journalists.
All in town to experience Luisaviaroma's infamous hospitality.
Having missed the first course, we hungrily tucked into the second pasta course.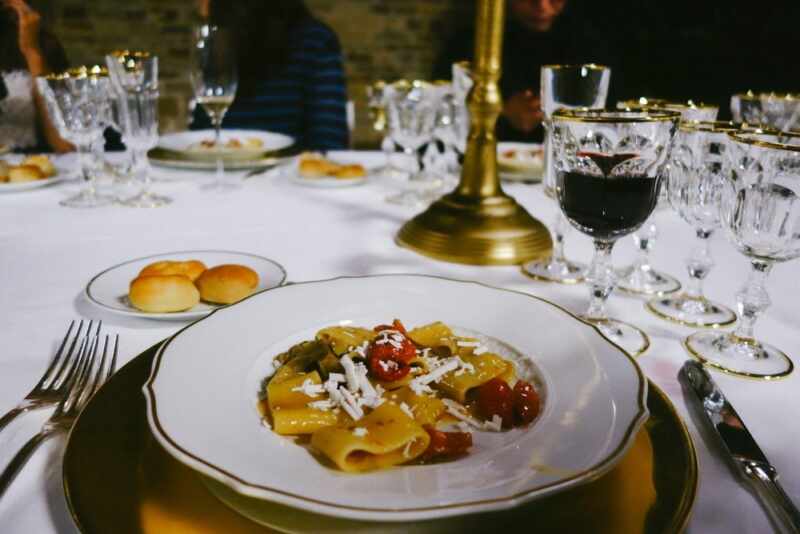 After another of fish and one of veal, my chap and I snuck off to see if we could get away with a little snoop through our surroundings.
We weren't disappointed…
And couldn't resist a few snaps against the timeless and awe inspiring backdrops.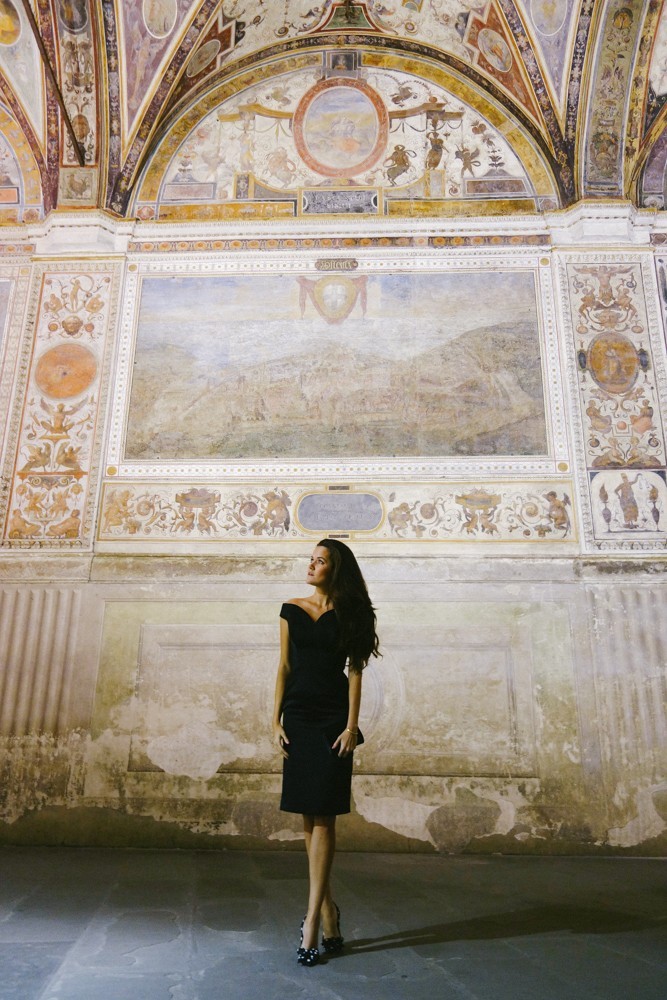 The Palazzo Vecchio is Florence's town hall, and I can safely say it is the most beautiful town hall I have ever set foot inside!
Just look at the ceilings…
Construction of the Palazzo began in 1299.
The courtyard we stumbled upon was designed in 1453 by Michelozzo. The frescos were painted in 1565 by Giorgio Vasari for the wedding celebration of Francesco I de' Medici.
It's a pretty romantic spot to find yourselves all alone in, on your first night in Florence!
Bardot silk dress // Polkadot shoes (Splurge/Steal)