What's the best way to launch a tennis final with some of the world's greatest players?
Well with a good old knees up, obviously!
To celebrate the final of the ATP Tennis Championships, Möet filled a boat with sportsmen, presenters, sponsors, press, and sailed it along The Thames.
Somehow my name was on the guestlist, so I took Miles (my most tennis obsessed friend) along for a night on the waves.
A clear, dry night showed off London's skyline in all it's glory. So while most partied and eagerly networked inside, we took to the deck to watch it all float by.
Armed with plenty of fizz!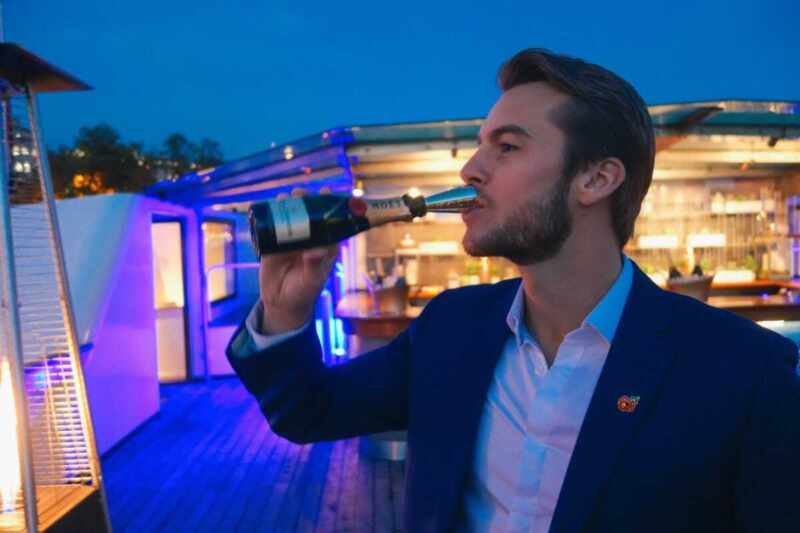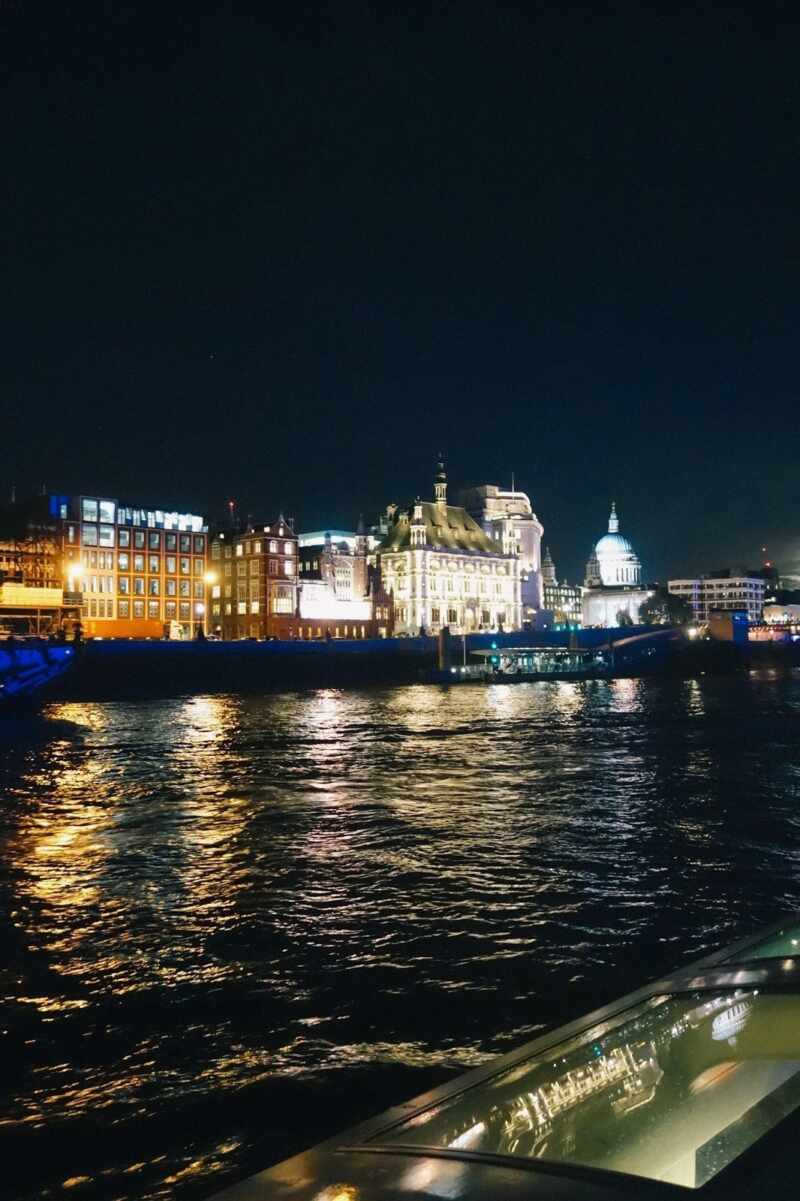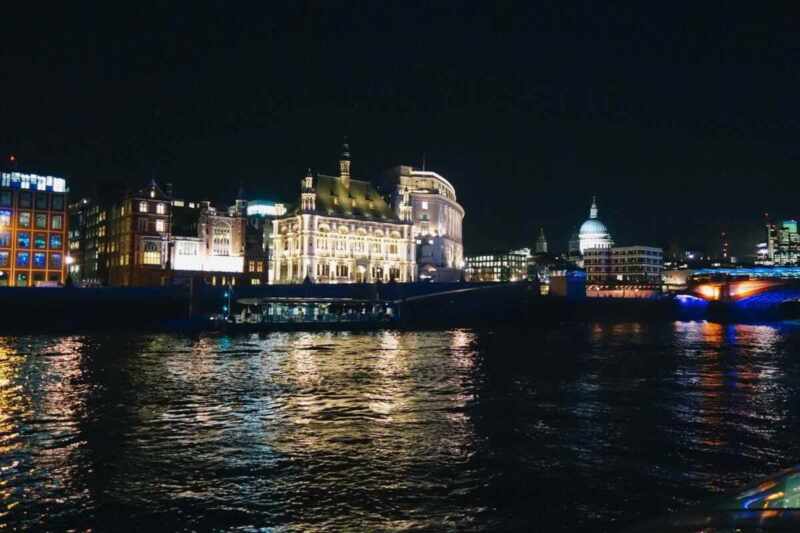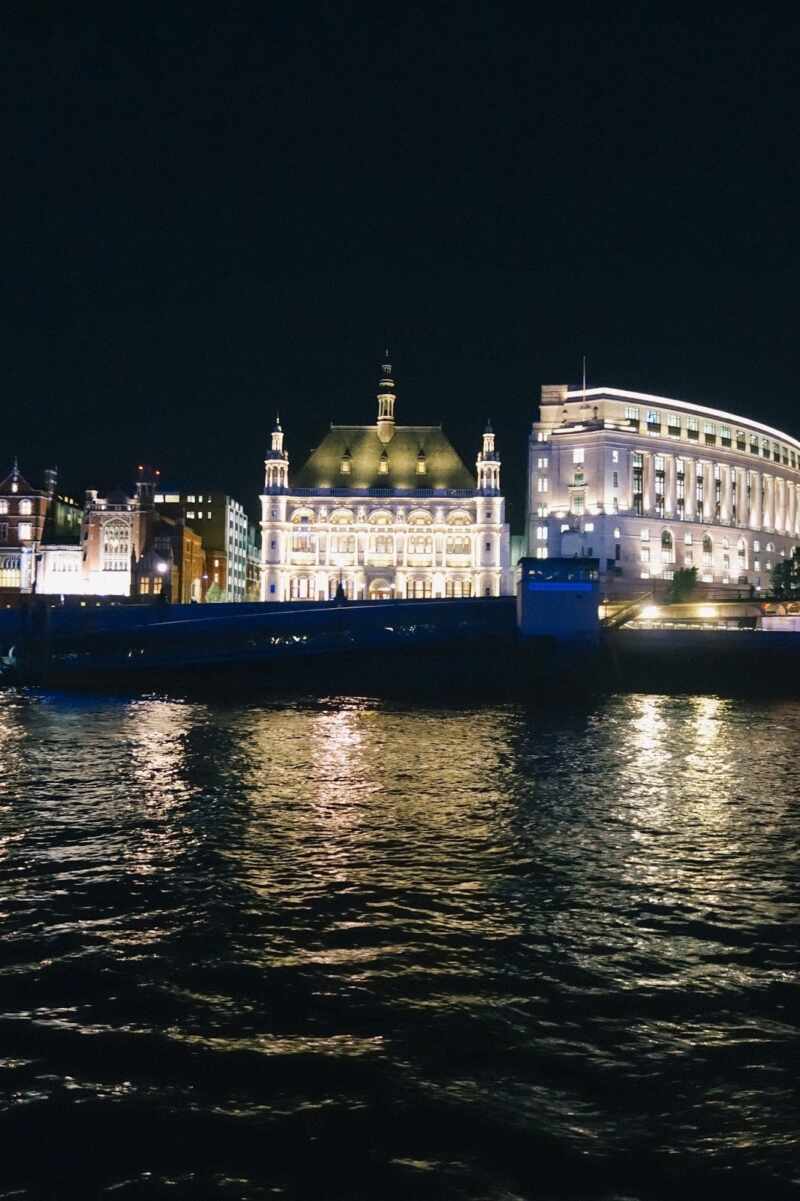 I'd never done a cruise down the river before, but it's certainly something I'd do again.
There's something unbelievably romantic about watching the lights and sights slowly come into view and then disappear again.
Almost like a buffet of cultural icons, all coming to you without any of the crowds.
Black jumpsuit // Similar handbag
British Legion poppy pin // Black boots
[iframe frameborder="0″ height="120px" scrolling="no" src="http://currentlyobsessed.me/api/v1/get_widget?wid=29&blog=The%2BLondoner&product_ids=n_14517386,n_18075806,n_18075802,n_18075894,n_13981332&rows=1&cols=5&brand=1&price=0&hover=1″ width="600px"]
But once we heard the real buffet was ready, we raced downstairs!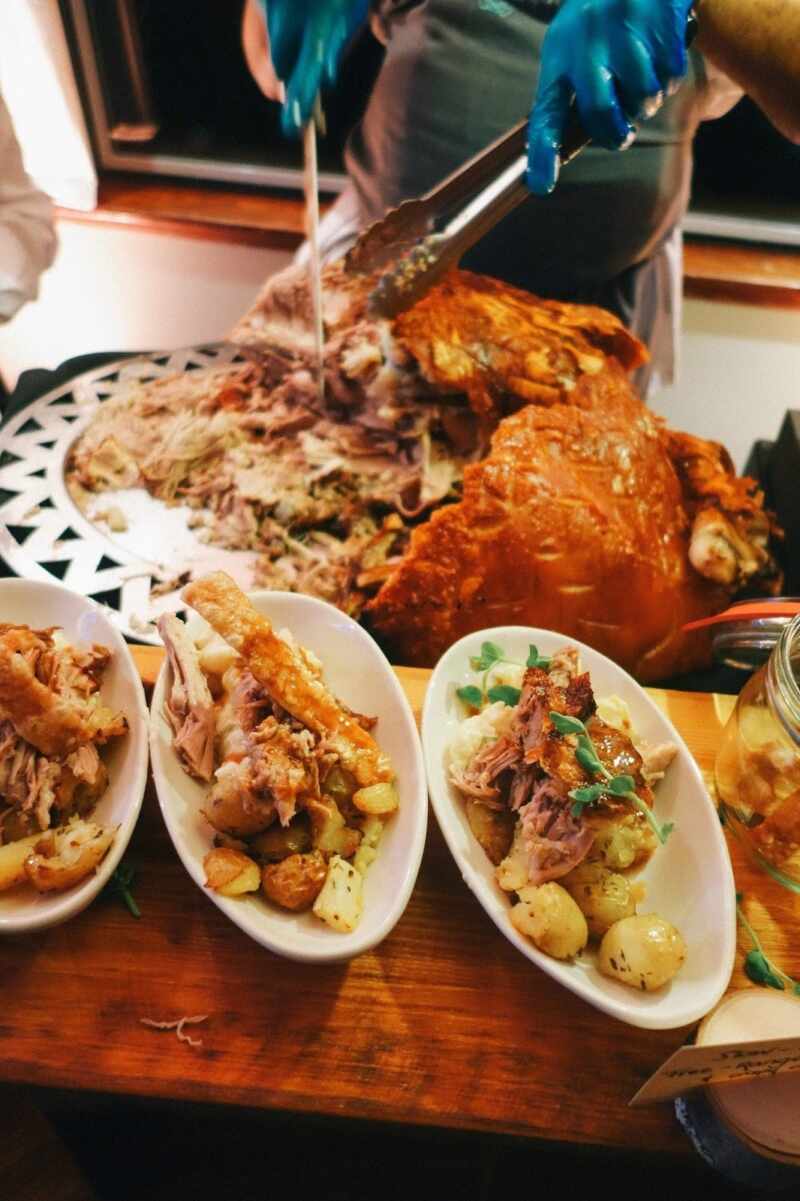 Pork with potatoes and cauliflower cheese.
I'd forgotten just how great cauli-cheese is! I'm going to play around with a few recipe ideas at home. I don't see why it shouldn't be as decadent as any fancy mac 'n' cheese dish, do you?
Sushi and seafood.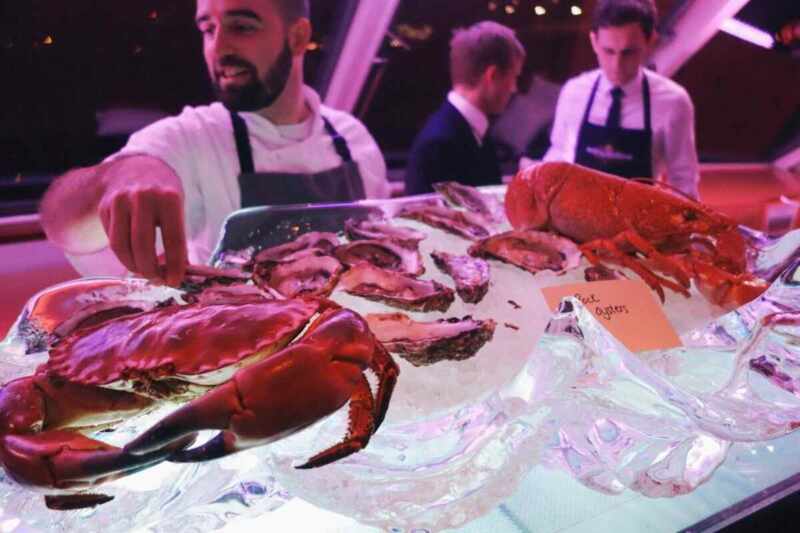 I shellfishly hogged most of those oysters.
We grabbed a couple plates, shared both and took it in turns to go forage for more.
Professional buffet grazers.
After a little supper we headed back on deck to see more of the sights.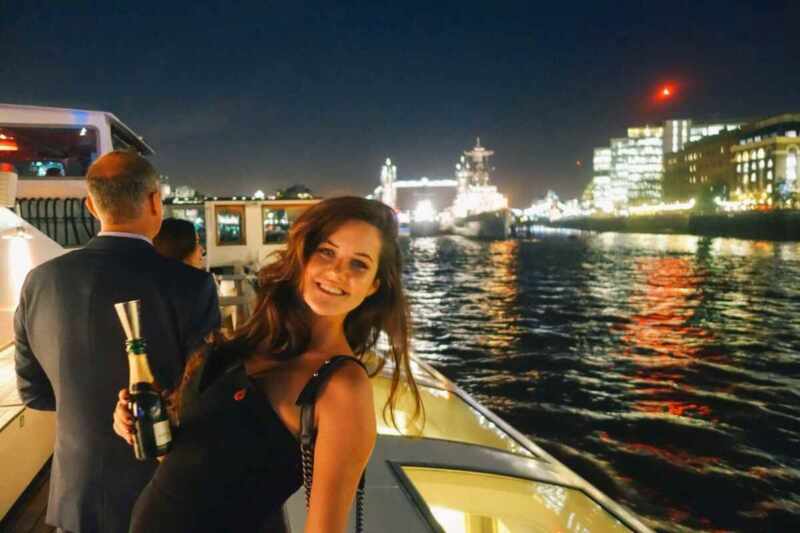 I stayed cool as a cucumber.
But Miles really let himself get too excited…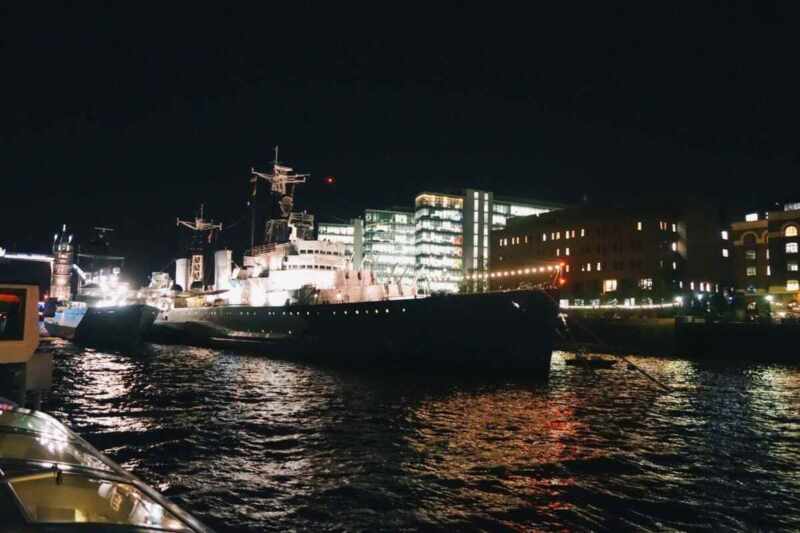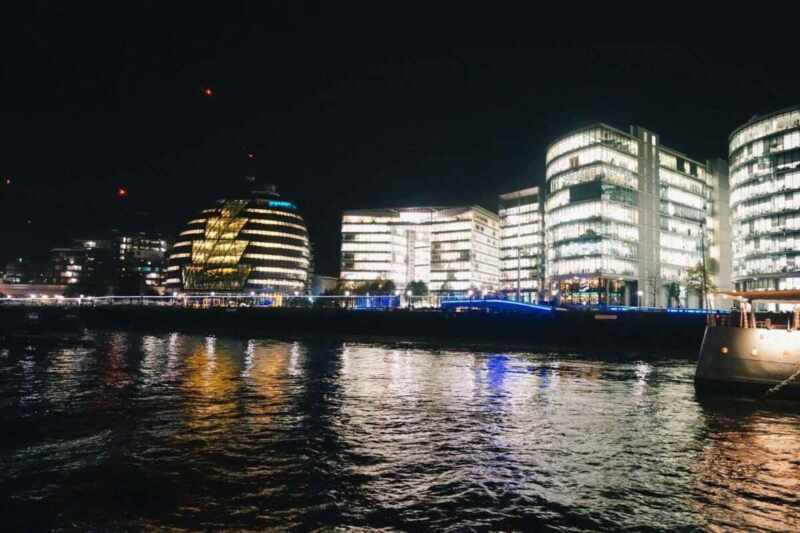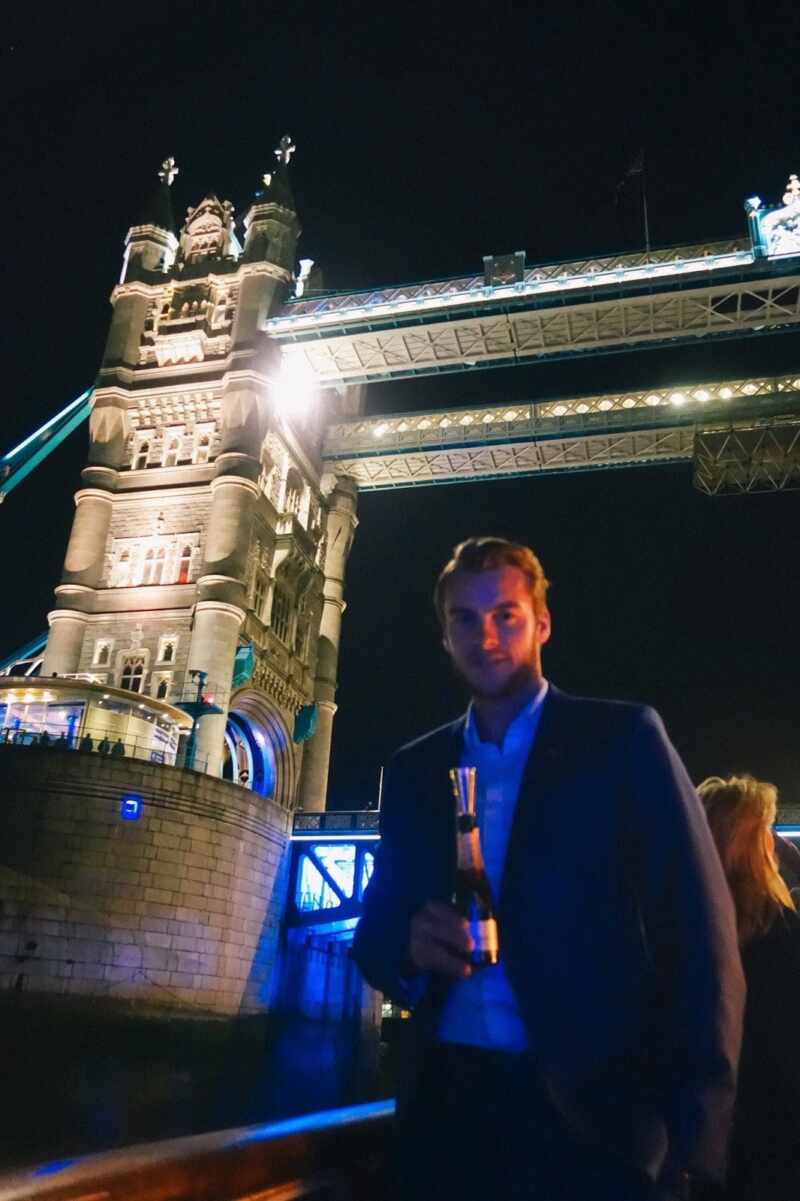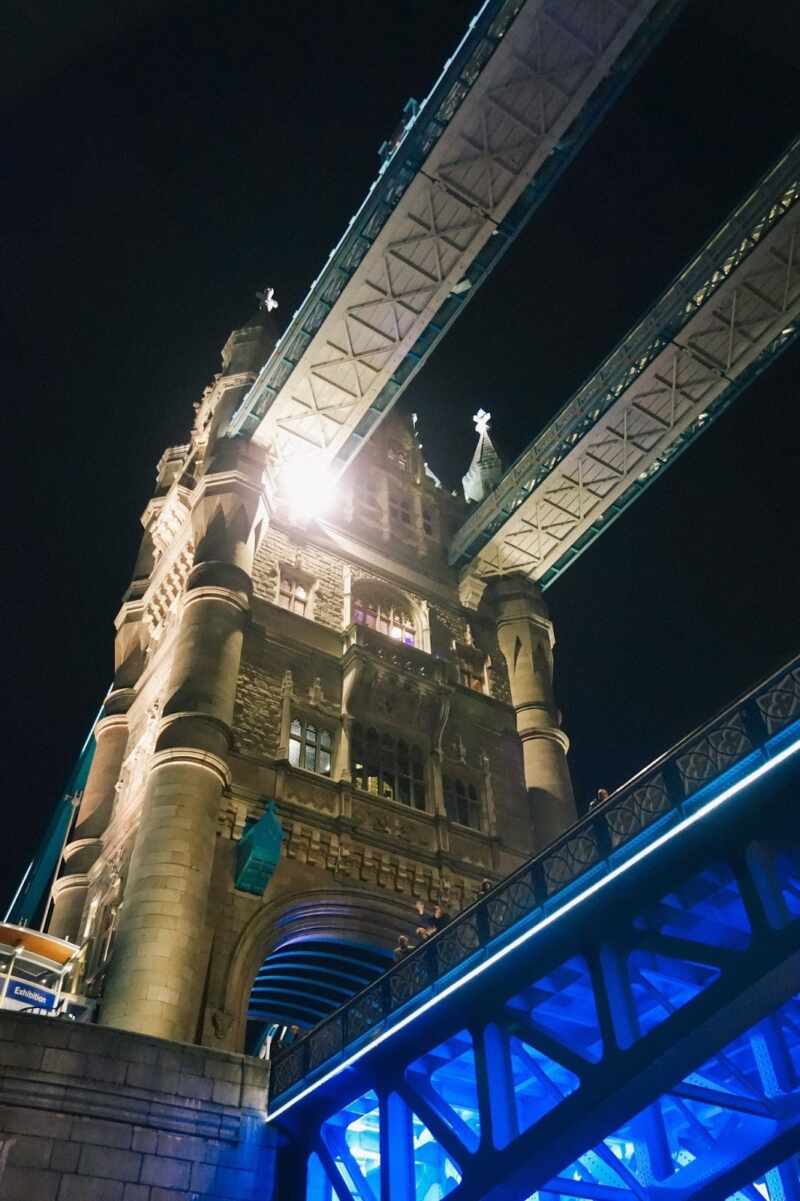 Under Tower Bridge we befriended two ladies from Houston, Texas.
They insisted Miles and I have a photo together as the bridge disappeared behind us.
We happily obliged!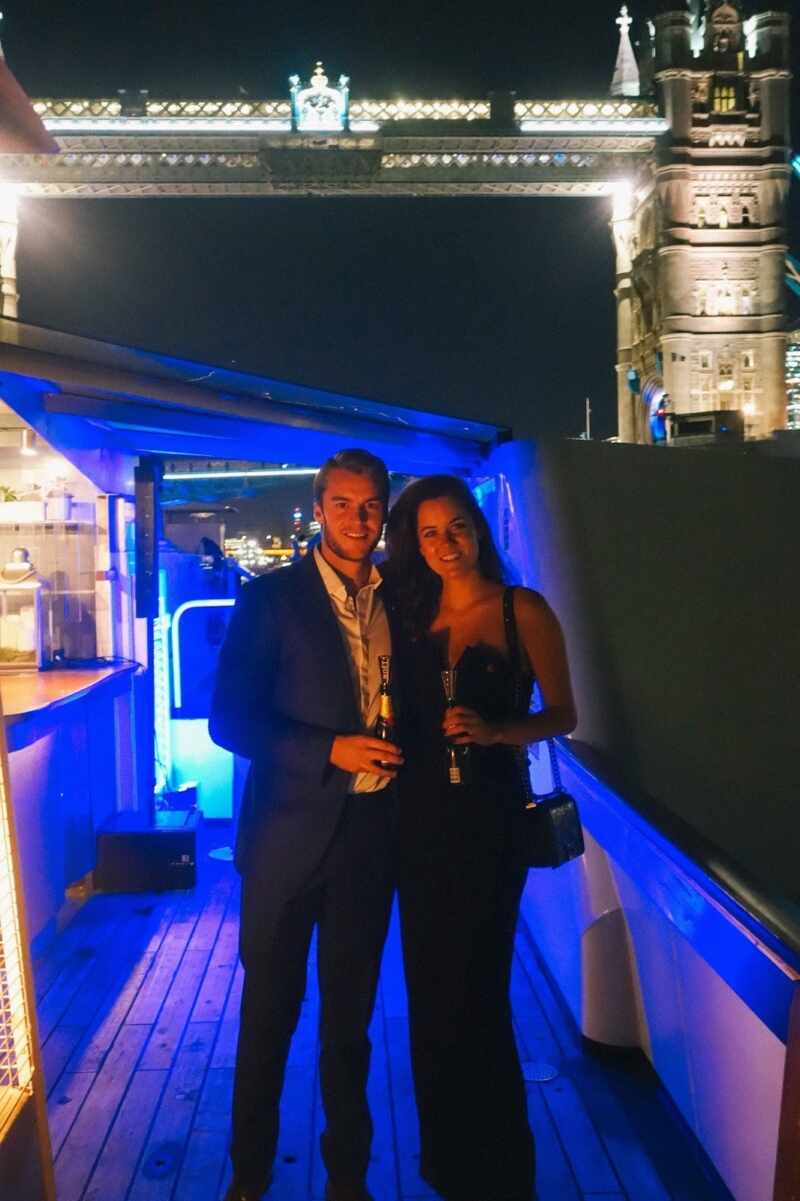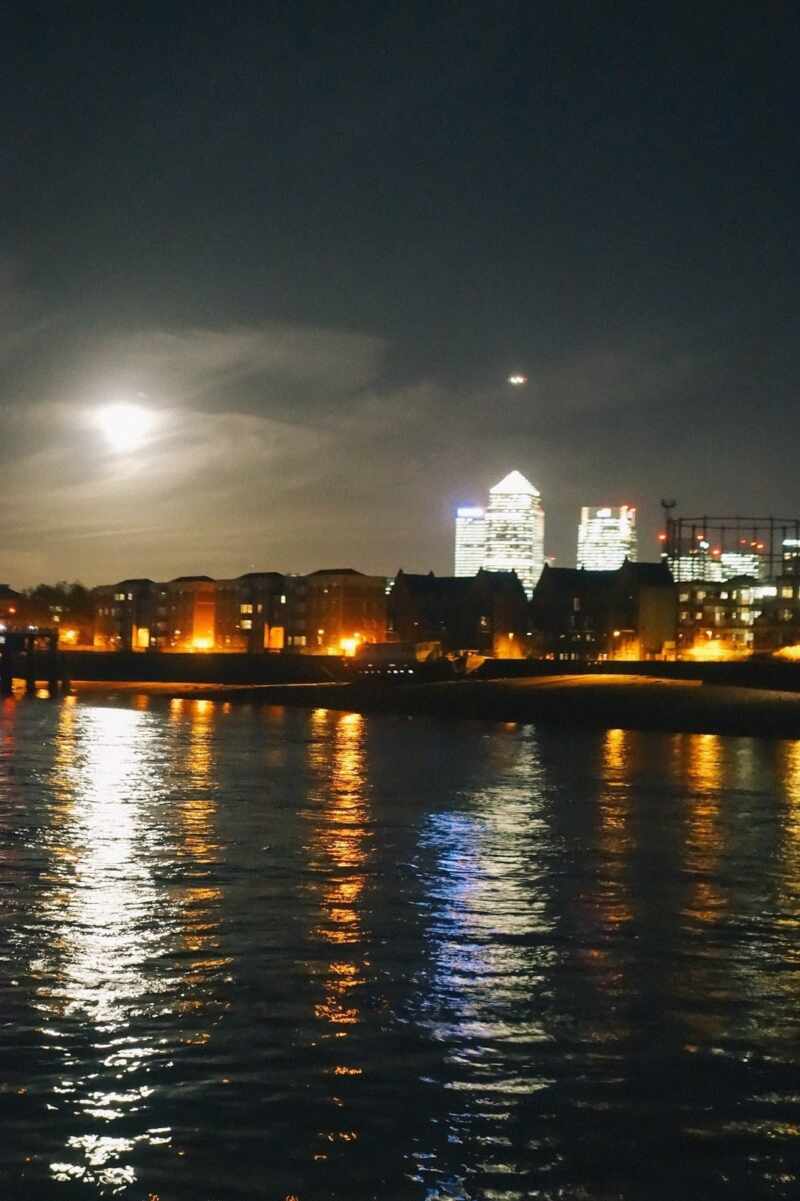 We eventually made it to The O2 Arena, our stop off to collect the tennis players after practice.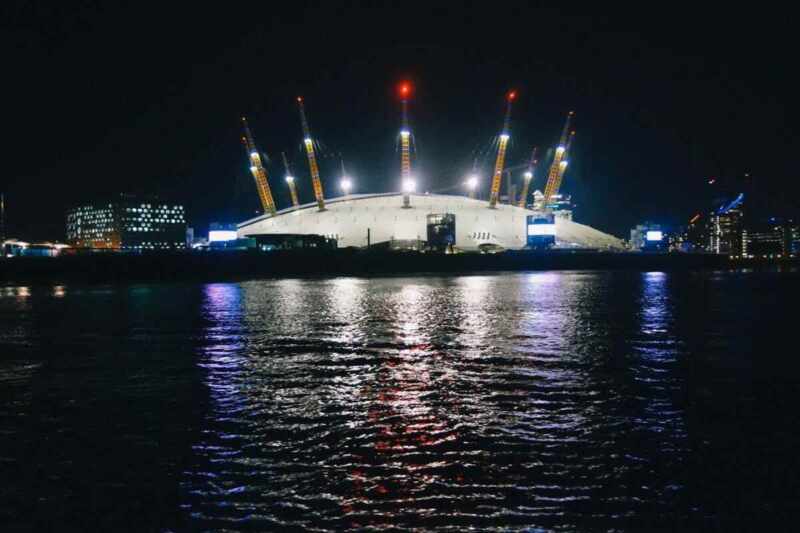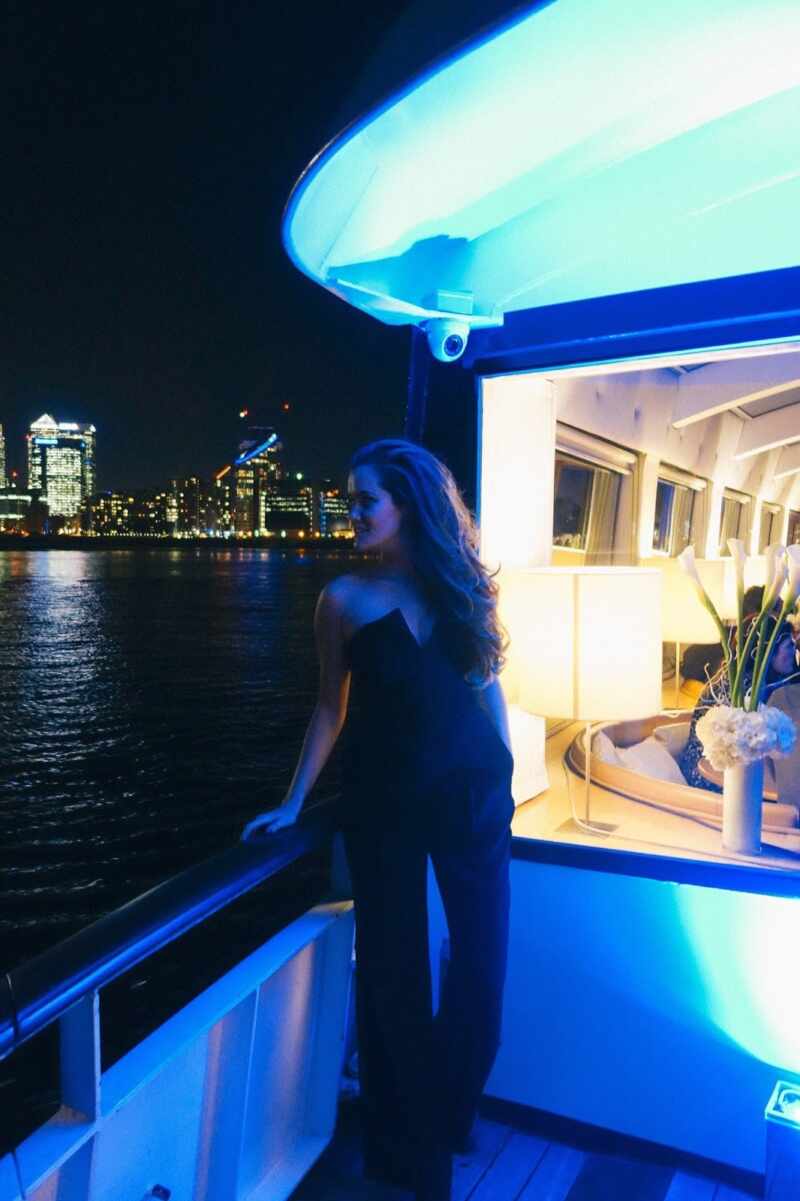 Once they'd had the chance to grab a drink, some food and shake hands with old friends, we headed in to hang out.
Chatted about the matches gone and those up and coming. Miles was in his element! He's played with many of the chaps before, so it was great to see them all reunited.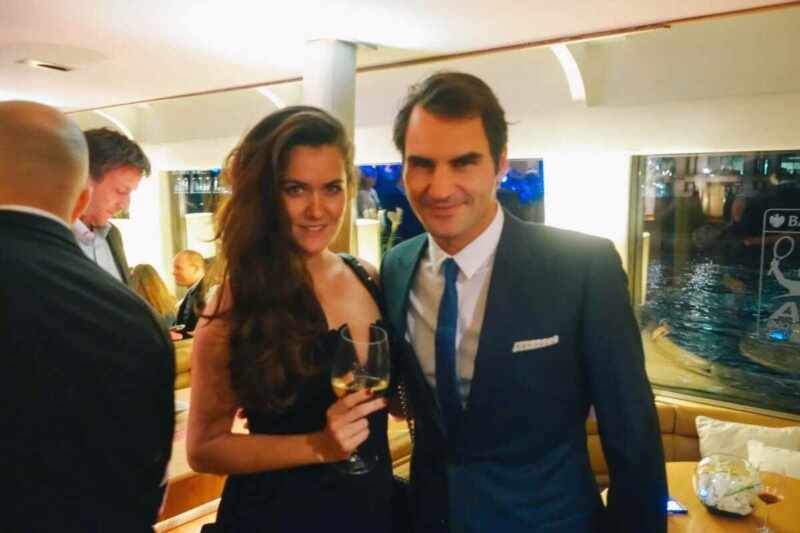 Murray was charming and very friendly… but is it horribly unpatriotic of me to love Federer that little bit more?!
He joined us in a toast to the arena!
And we admired the glow of the city beyond.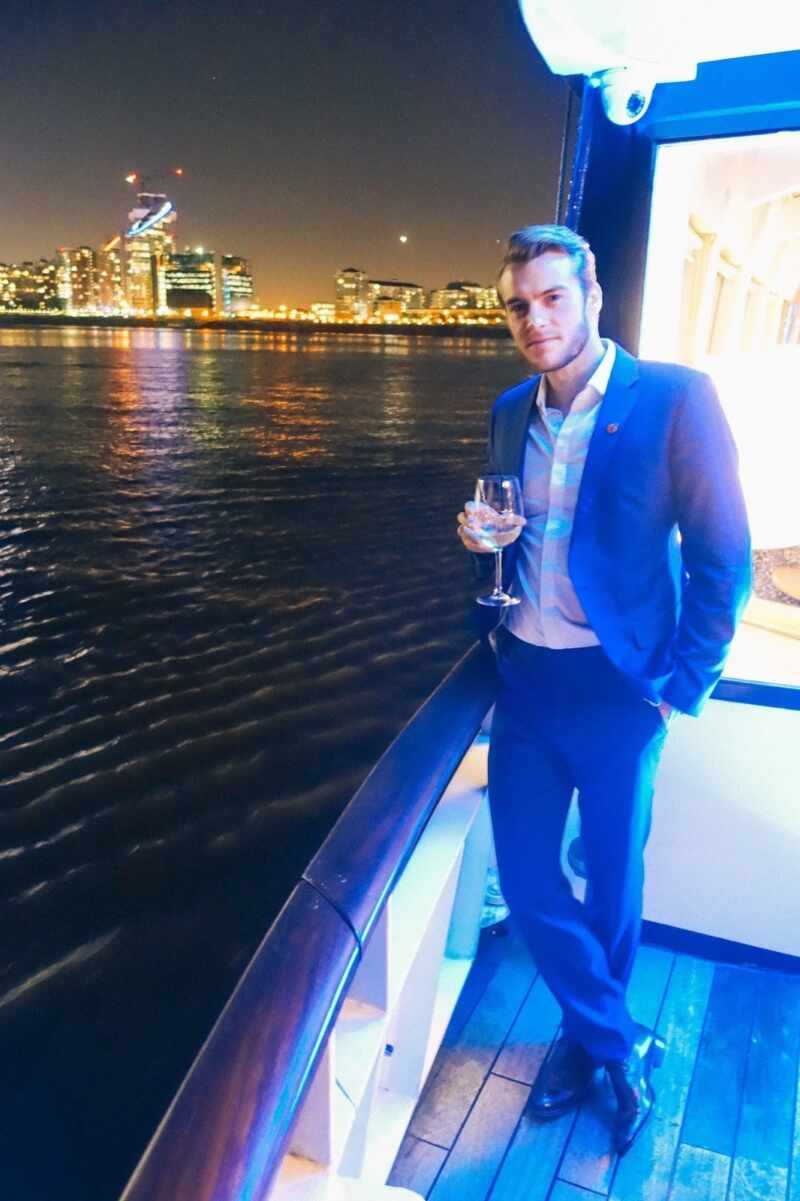 We sailed home slowly.
Docked beside The London Eye and strolled along the river to Parliament.
Full of cheese, champagne, and love for our fair city, we headed off into the night.