Richard Bach is my all time favourite author.
He wrote a book called Illusions that I have read & re-read almost every year since I was able.
That man has more wisdom in his little finger than I could ever hope to amount in a lifetime.
Here are a few of his musings…
"If you love someone, set them free. If they come back they're yours; if they don't they never were."
"Here is the test to find whether your mission on Earth is finished: if you're alive, it isn't." "Rarely do members of the same family grow up under the same roof." "Argue for your limitations, and sure enough they're yours." "Your friends will know you better in the first minute you meet than your acquaintances will know you in a thousand years." "Allow the world to live as it chooses, and allow yourself to live as you choose." "What the caterpillar calls the end of the world the master calls a butterfly."
It's that last one that I was thinking about today as I crept through the new butterfly tent at the Natural History Museum. It's a tiny botanical haven, bursting with the most glorious butterflies. Real live ones, not the kind they usually keep pinned to velvet cushions in dusty old cabinets.
These ones float all around you and land softly on your shoulder when you're not looking.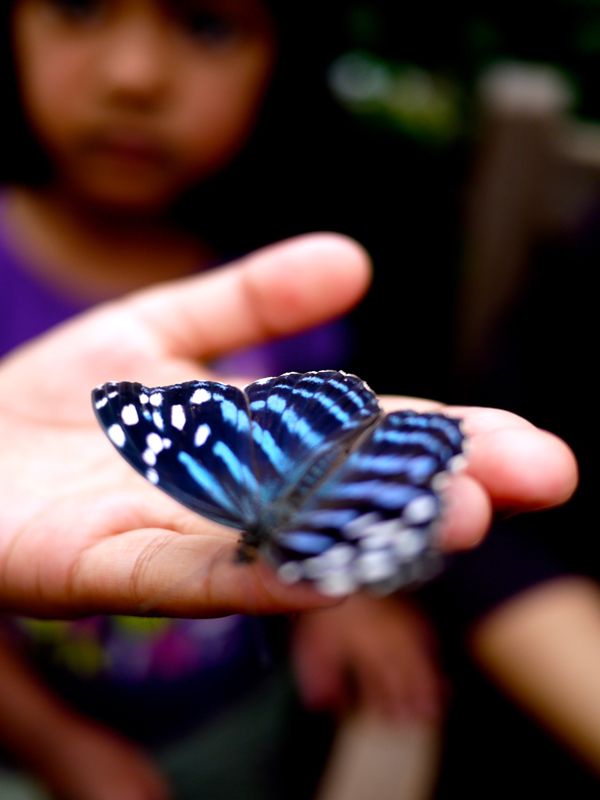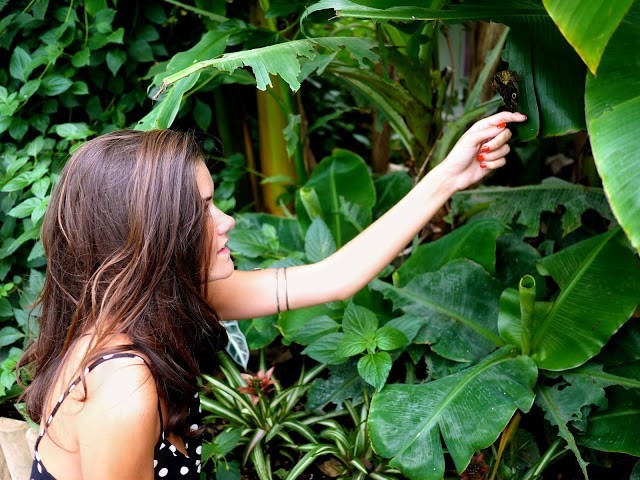 This handsome fellow landed on me, so I tried to coax him back onto a much more appropriate banana leaf.
But he wasn't having any of it & flew directly back at my head before floating off in a huff.
It's not just the wildlife that's worth a look, the plants are pretty pretty too.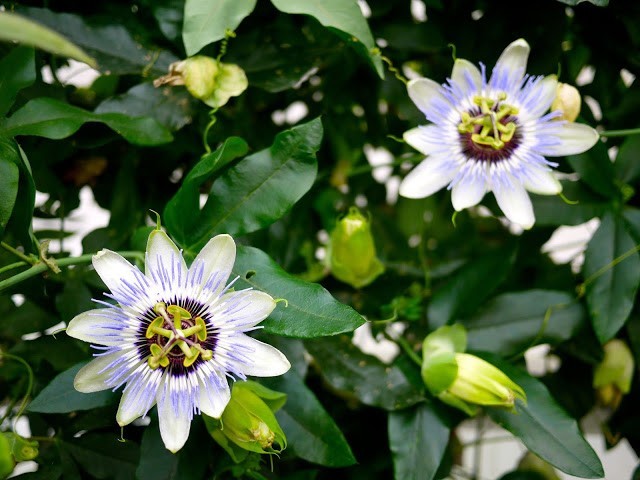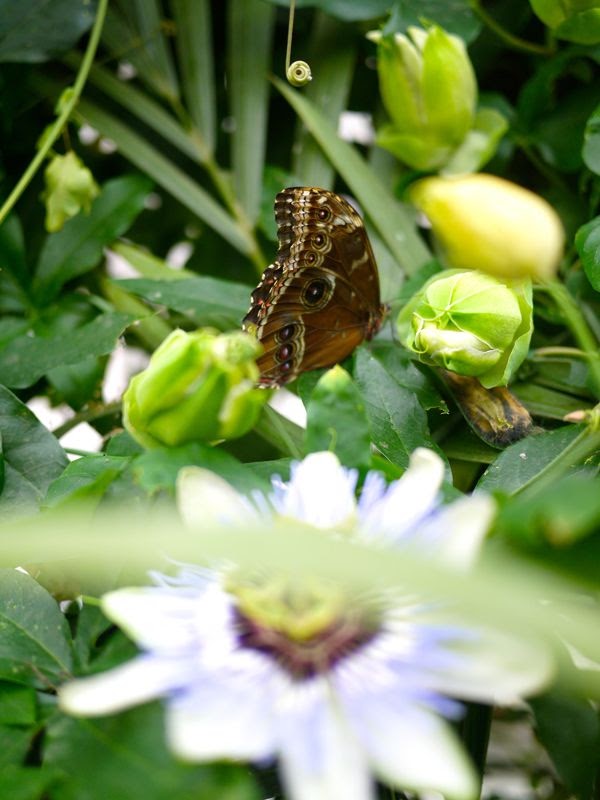 There's a cabinet where, if you're feeling particularly patient, you can watch butterflies emerge from their cocoons.
I'm wearing an ASOS polkadot top and one of my mum's "Bee Happy" Honey Bee necklaces, naturally.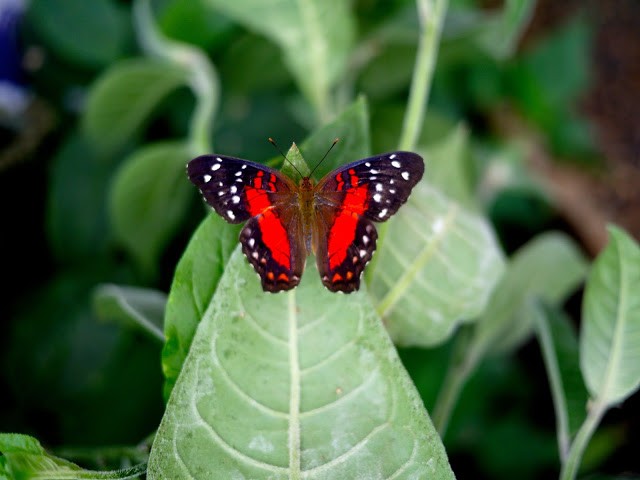 You'll find the butterfly tent on the east lawn, right in front of the Natural History Museum.
It's open every day from 10am-5pm until 15th September. Tickets are ÂŁ4.50
The perfect place for inquisitive kids, an alternative date, or just a place to wander & think about that R Bach quote…
Remember it next time you think you have an insurmountable problem, that the world is ending and everything is lost… it's really just the beginning of another chapter and maybe something even better.