New Yorkers have been going nuts for a fiendish creation called a "Cronut" (croissant cross doughnut).
Made famous by Dominique Ansel, hungry fans queue around the block from 5am (the bakery doesn't open until 8) just to get their hands on the sugary, flakey goodness inside.
They're limited to two per person & re-selling them is strictly forbidden.
This is serious business.
It was only a matter of time before the craze hit London, but could I be bold enough to say…
Ours might be even better than the original?
*Gasp!*
Chef Dan Doherty at Duck & Waffle has re-imagined the New York craze & presents you with the Dosant:
Hot, crumbly/chewy pastry/dough stuffed with molton chocolate & topped with light, cool chantilly cream.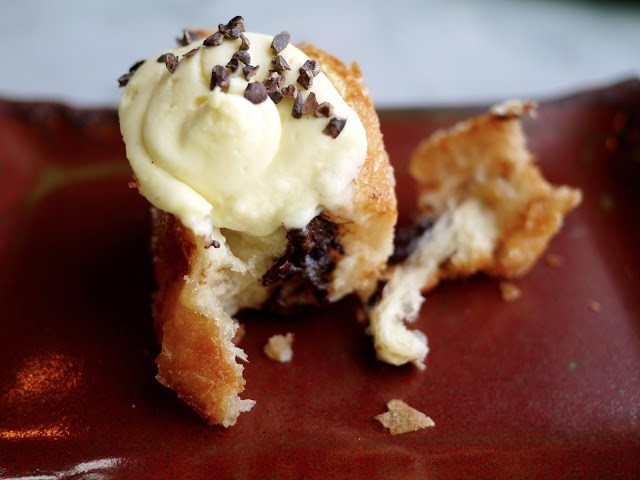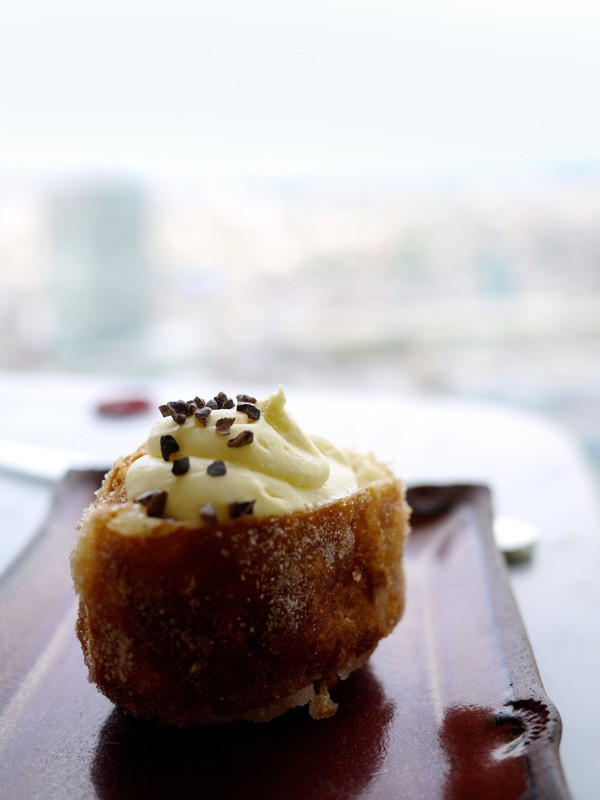 The view isn't bad either…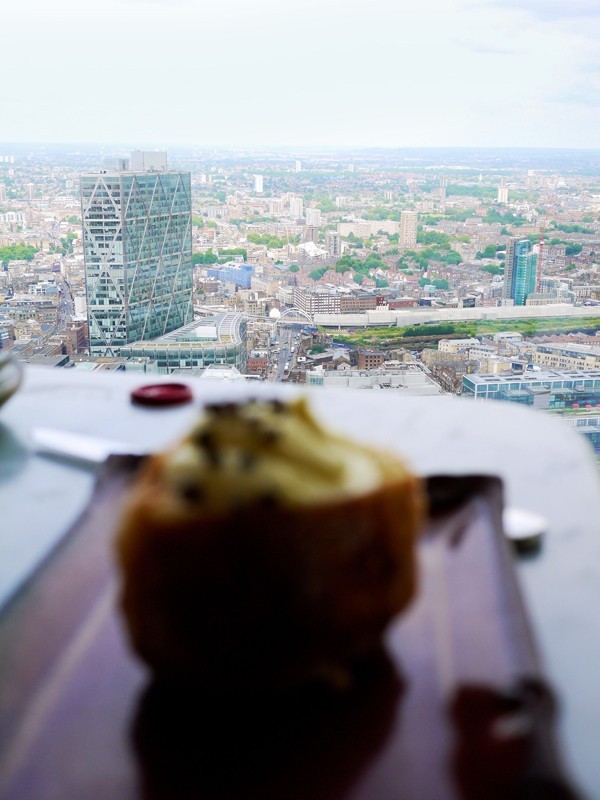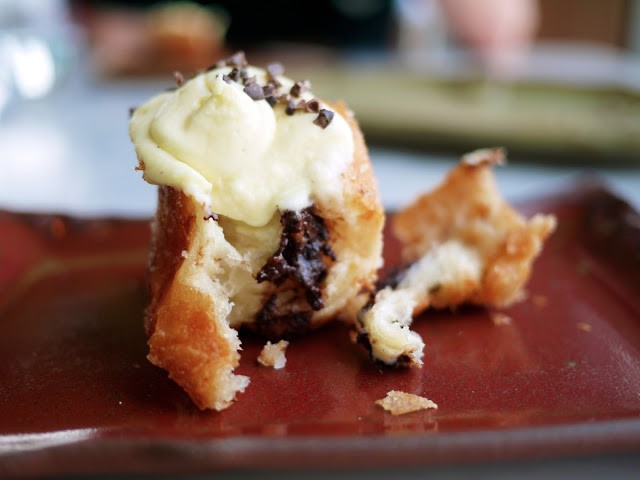 Enjoy it up in the clouds (the 40th floor to be exact) every Sunday from today. A very decadent Sunday brunch indeed.