As I've said on numerous occasions, Greece just might be my spiritual home.
I love the islands, the sea, the people & of course, the food.
When I'm suffering from seemingly incurable wanderlust I take myself off to the kitchen & knock up something from one of my travels. Something to make the ocean seem that little bit closer.
This dip is sinfully simple & utterly delicious.
Most of my friends have become completely addicted & request it every time they pop round for a glass of wine (or 3).
We've nicknamed it Kali Spera Feta Dip.
Kali Spera means Good Evening in Greek and you just can't have a great evening without my world famous feta dip.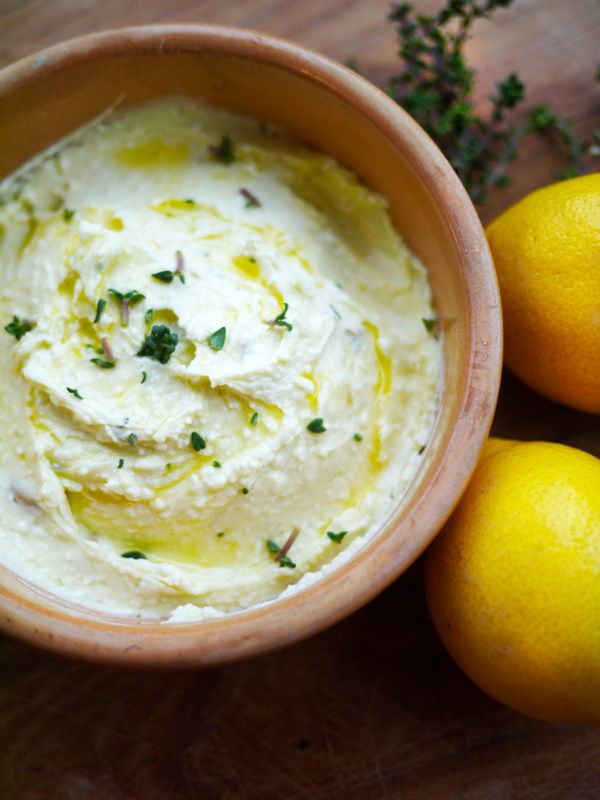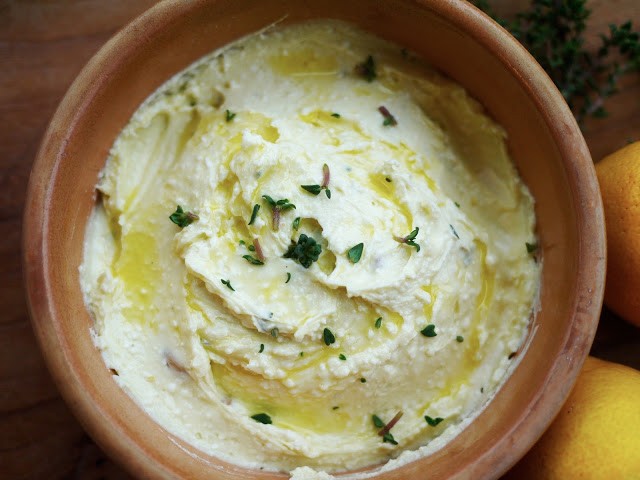 To make a good bowlful you'll need:
400g feta cheese, 150ml
(1/2 cup) olive oil,
Juice and zest of 1 large lemon,
Couple sprigs of fresh thyme (sprinkle of Herbs de Provence will do if you can't get fresh!)
1 big clove of garlic.
Pop all of the above into a food processor & blitz. Serve in with an extra swirl of olive oil & a little extra thyme sprinkled on top. Dipping implements are up to you, chop up some cucumber, carrots & peppers or my favourite is warm, crusty bread.
This recipe makes quite a lot. You can store it for a few days in an airtight container in the fridge.
Left overs make an excellent pasta sauce. I like mine stirred through bow-tie pasta with peas, chopped cherry tomatoes & served with a really crisp, cold glass of white wine… preferably with someone dreamy to gaze at across the table… by the beach on a Greek island. Ah, I can dream!