It is freezing today!
I really feel like winter has snuck up on me this year. Wasn't it last week we were running around in sundresses and bikinis? Where did the summer go?
As far as I'm concerned there are three good things about Autumn.
Cashmere.
Comfort food.
Roaring fires.
Today I've managed the first two (I wolfed down a plate of bangers and mash at lunch, while wearing my little pink Crumpet number) and I'm heading back to the country this evening for the roaring fire.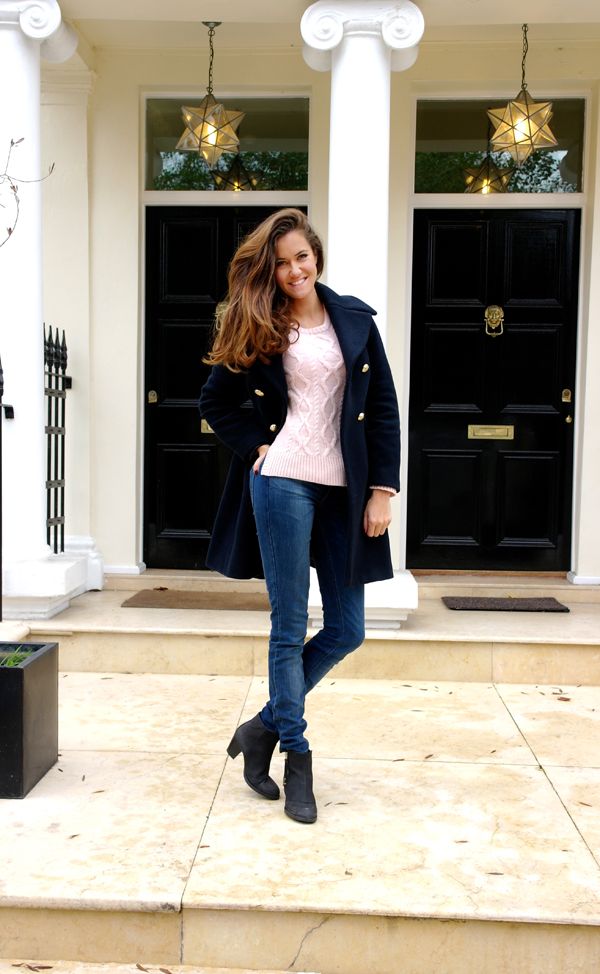 I'm wearing my new Zara coat, Crumpet jumper , Nobody jeans , Topshop boots ( UK / US), Chanel bag.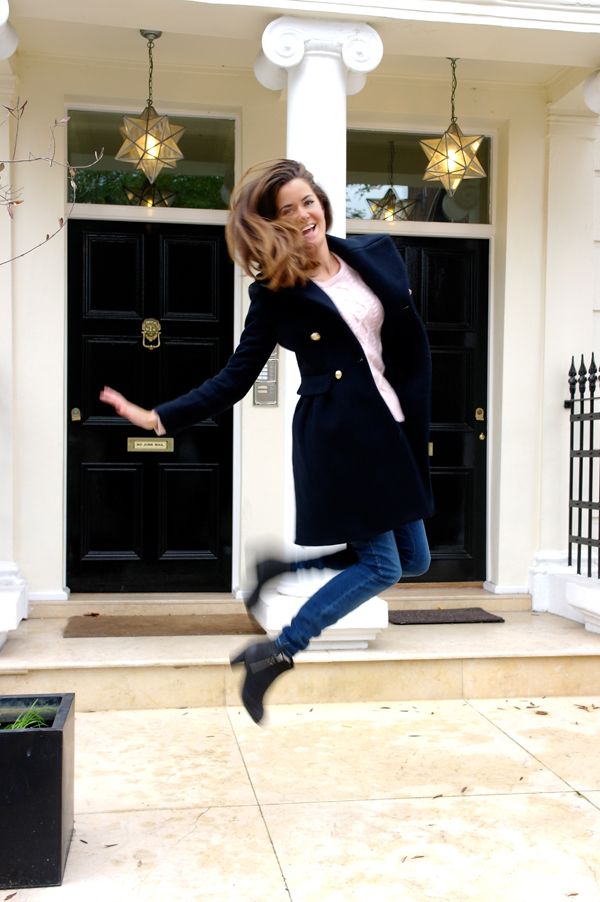 I'm going to spend the weekend in Somerset. Lots of walks, dog snuggling and reading. I also plan to whip up a few Halloween themed recipes so you'll have something to serve at your parties. Maybe in return you could give me some idea of what the frick I should wear to my party? I'm looking for the prefect combination of scary, funny and a little sexy. Help!