I haven't blogged in over a week.
Terrible, I know. Forgive me?
I went to New York this weekend. NYC, The Big Apple, The City that never sleeps… you get the idea.
It was a last minute plan to escape the bank holiday crowds in London and visit my boyfriend's parents.
I have a few pictures to get through, but just couldn't wait to post my sneaky snaps from the Alexander McQueen exhibit at The Met.
It was… incredible. There really is no other word for it. The museum is quite literally across the road from D's parent's house, so first thing in the morning, after a breakfast of bagels & cream cheese, we headed to the exhibit. It was just too good not to share!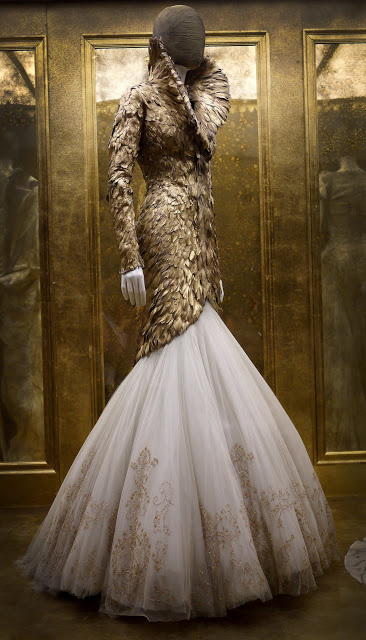 I'm sorry there aren't more photos, but I was told off so harshly that I was afraid I would be wrestled to the ground for my camera!
The astonishing thing about the exhibit wasn't just the clothes, but the way they were presented. Room after room of spectacular stage design, state of the art lighting, 3D holograms & videos projected onto the walls and ceilings. You felt completely immersed in what I can only describe as a sense of McQueen.
If you get a chance to go, you really must experience it for yourself.