Pretty much every single pregnant woman I've met along my Bumpy journey has had the same complaint.
Insomnia!
Even those who used to slumber for a hundred years at a time, suddenly find themselves wide awake and furiously counting sheep at 3am. Maybe it's the hormones, the baby kicking, the weight, sleeping on your left or just those nighttime niggles in the back of your mind, it can make an already tiring time become exhausting.
To try and tempt The Sandman into my room at night, I've come up with an evening routine that seems to work wonders.
First up, a bath.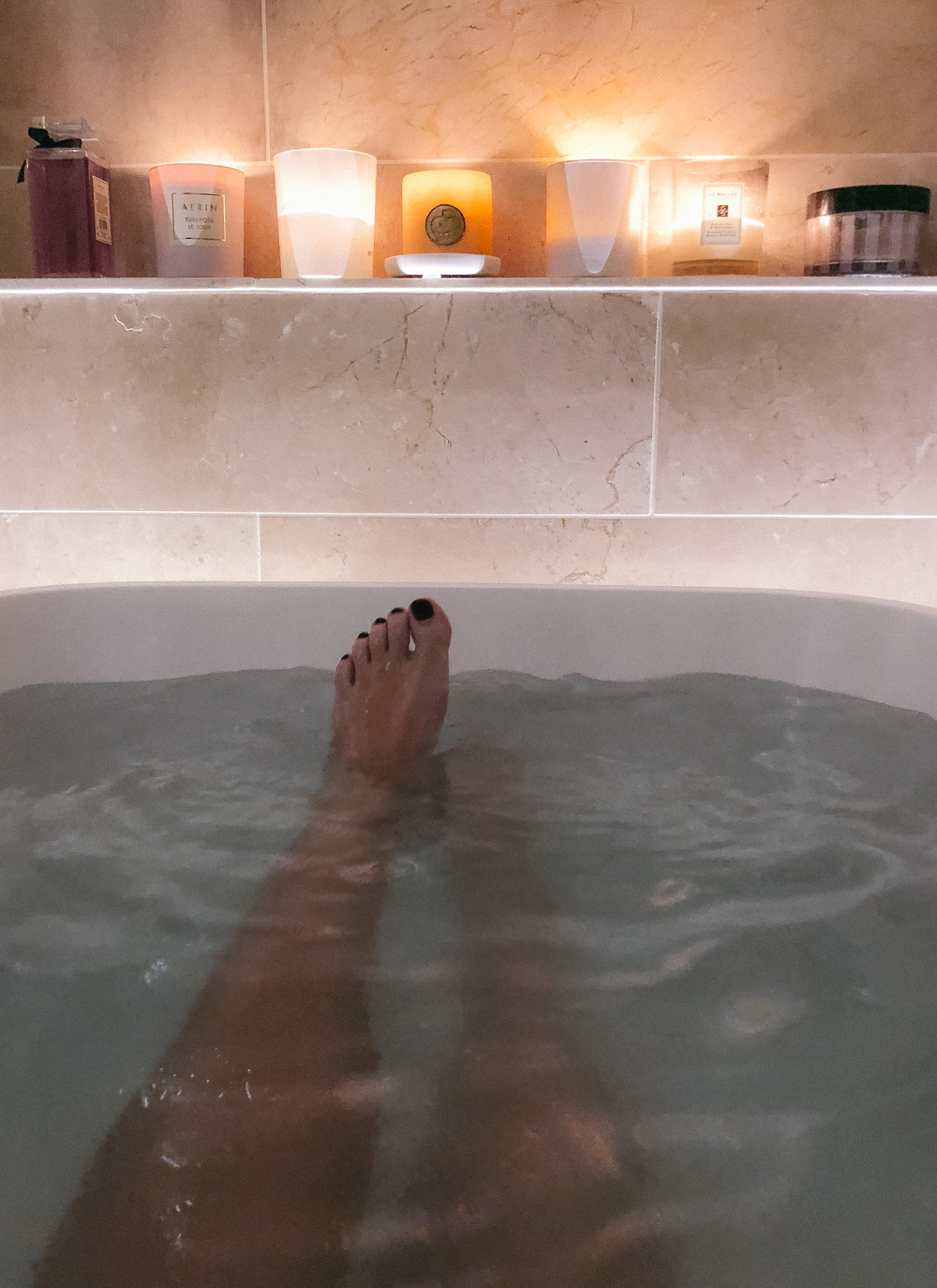 Not just any bath, this one has a very specific recipe.
2 heaped handfuls of magnesium flakes
2 heaped handfuls of epsom salts
Few drops of eucalyptus essential oil
Few drops of lavender essential oil
1 dessert spoon of coconut oil
And a good sprinkling of candles!
Almost all of us are deficient in magnesium and it is the most incredible stuff. It helps with mood boosting, energy boosting, muscle repair, lowers blood pressure, helps with migraines & headaches, helps with pms, helps nutrient absorption, bone health and is even said to lessen anxiety! There are a few ways you can top up, but baths are my personal favourite.
Epsom salts help with a lot of the above, promote better sleep and reduce swelling and puffiness – so especially handy for me at the mo!
Eucalyptus is antibacterial, anti-inflammatory, helps you breathe clearly and smells like a spa.
Lavender relaxes like nothing else!
And the coconut oil moisturises every inch of you, important for growing bumps or any skin that tends to dry out at this time of year.
After a good soak, I wrap up, pour myself a cup of herbal tea, grab a late night snack (I am snacking for two, after all!) and move on to my favourite part of the evening.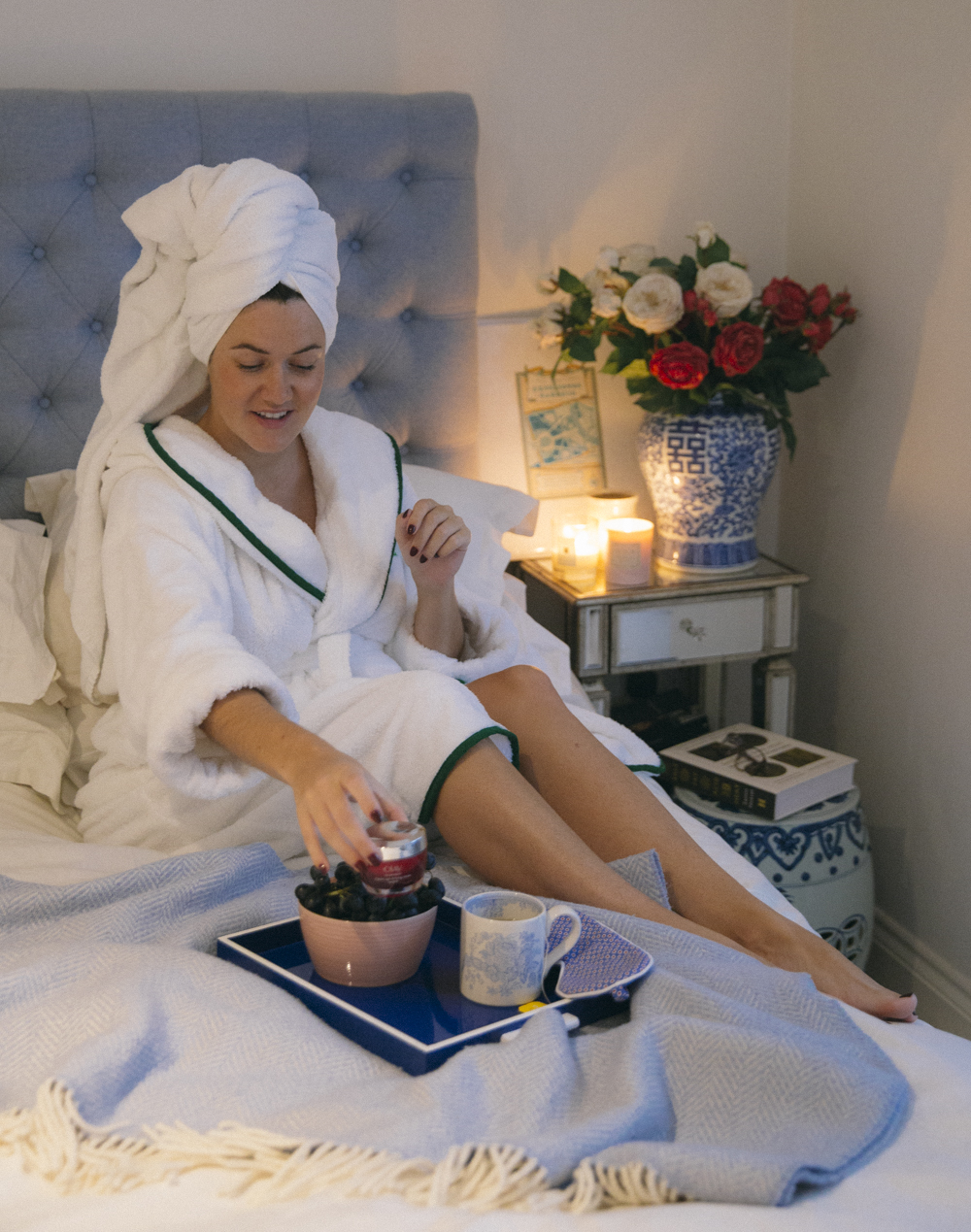 No, not the food. This…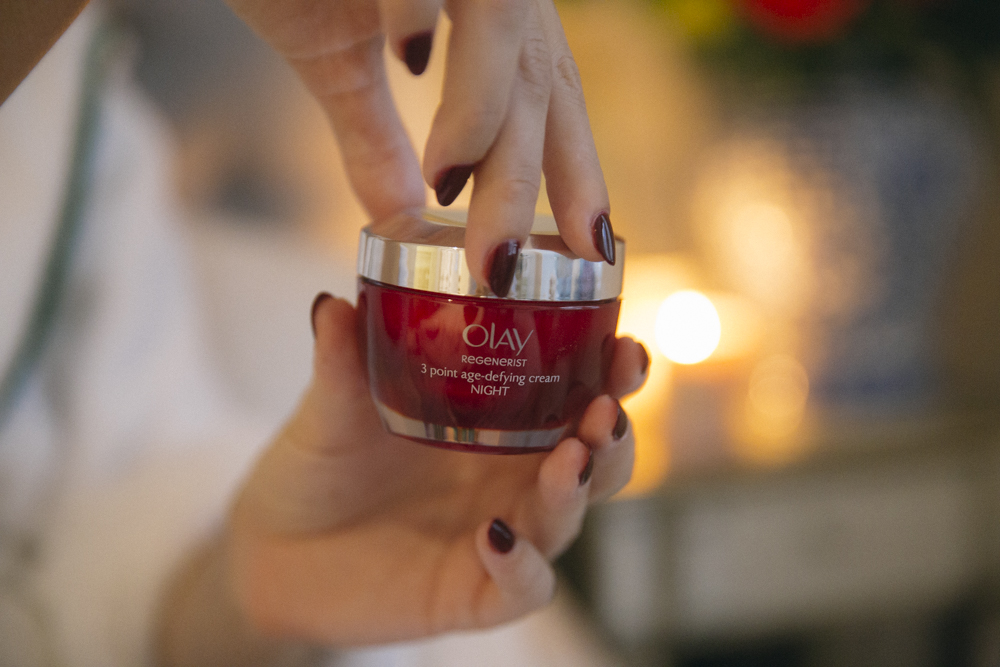 Olay's Regenerist night cream.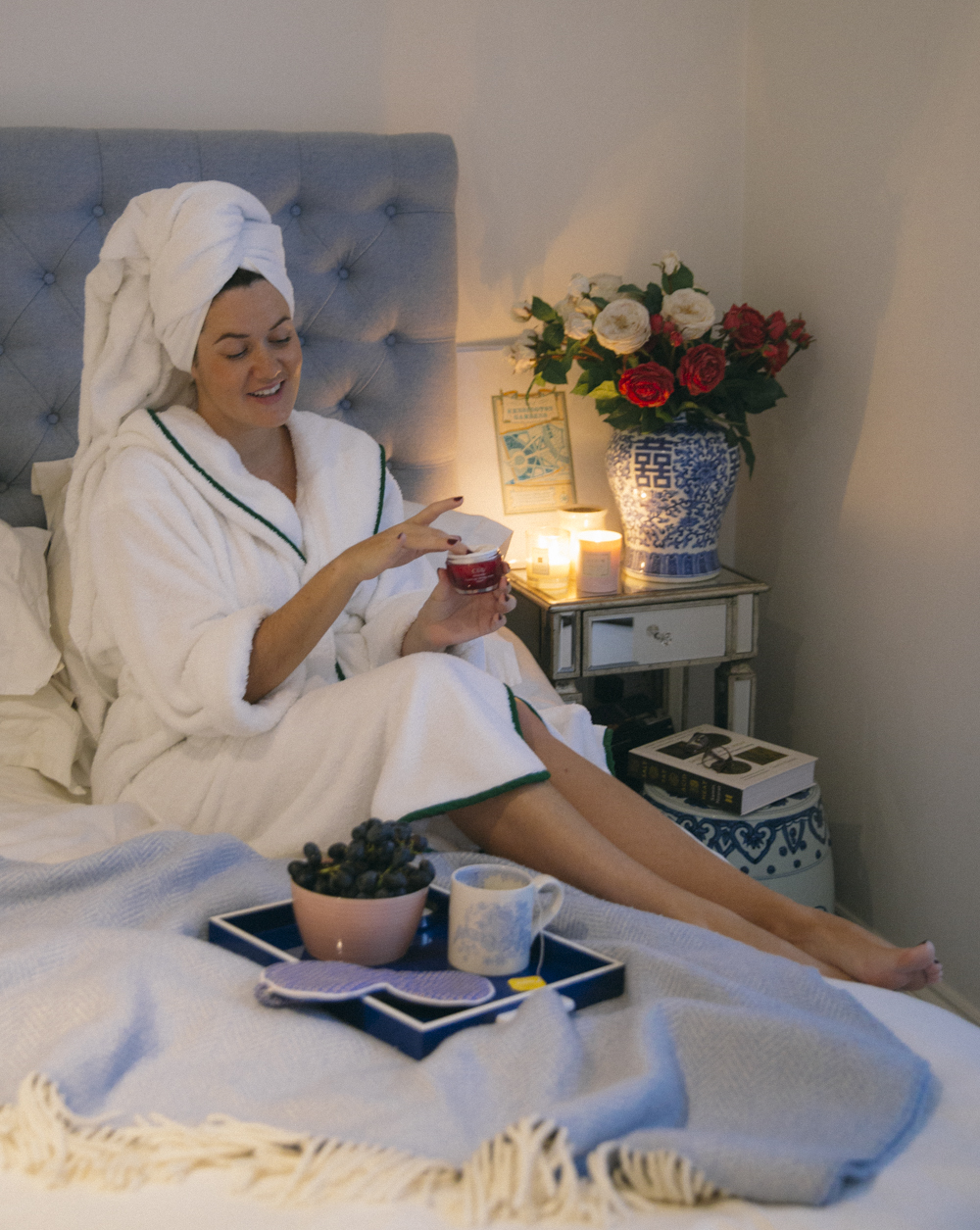 Rich with hyaluronic acid and pentapeptides, it's creamy but not heavy moisturiser that glides on like silk.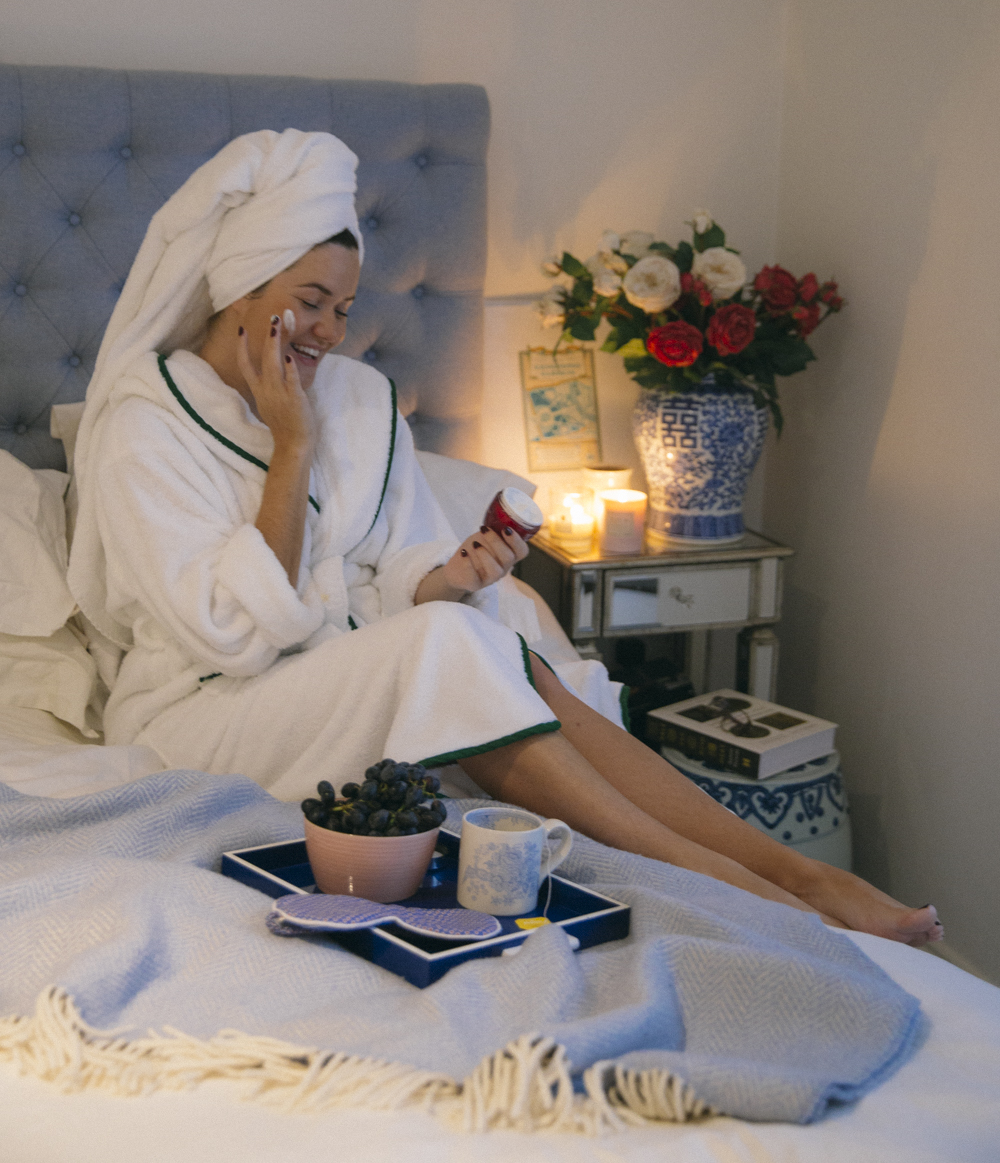 Supercharged with amino-peptide complex ii, to regenerates skin cells and deliver anti-aging ingredients 10 layers deep into skin.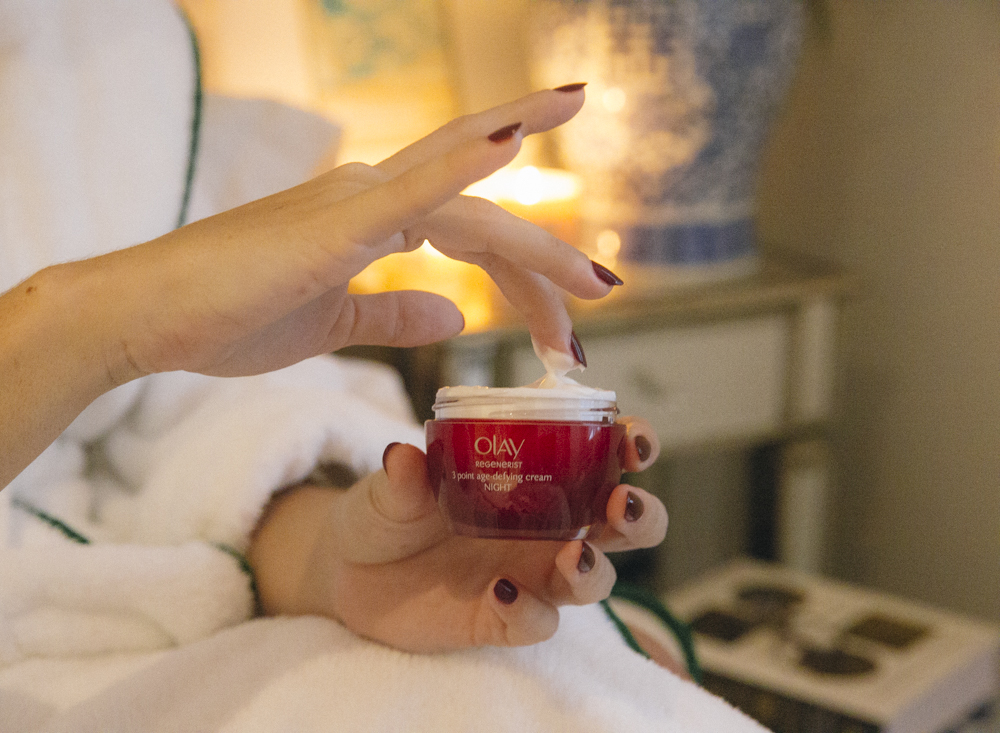 I think it's especially good for those making their first steps into the world of skincare and protecting your skin for the long haul.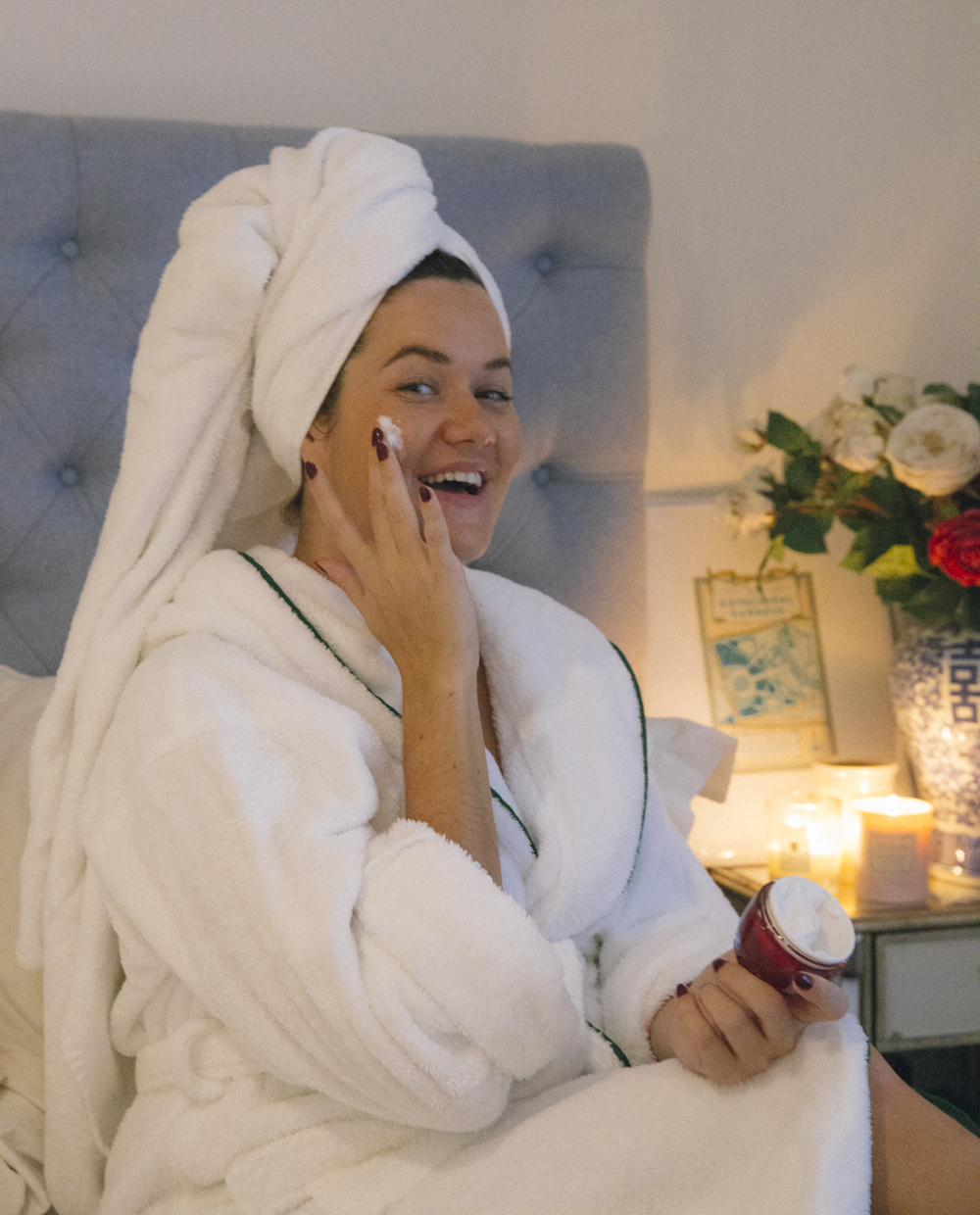 Dot all over, gently smoothing into skin in circular motions.
Bring it down onto your neck and decolletage.
Finishing the ritual with raindrop fingers all over your face, gently "knocking" the cream that little bit deeper.
Blow out the candles and drift away.
And if all of that still doesn't ensure a night of blissful rest, well at least your skin will look so good no-one will be any the wiser!
I take my partnerships very seriously and would never recommend anything I didn't truly love. Olay are a sponsor of The Londoner, but my love of their products came first!