I've just returned from a little British holiday at Babington House, in Somerset.
I absolutely meant to take a hundred photos and share it all with you… but Babington has this funny effect on people.
As soon as you step on to the grounds you sort of forget yourself. Forget everything you're supposed to do and just slip into this relaxed, jelly-like state.
So the simplest excuse I can give for the lack of thorough blogging, is that I plum forgot!
Here are a few of the snaps that did make it out of Somerset's Bermuda triangle: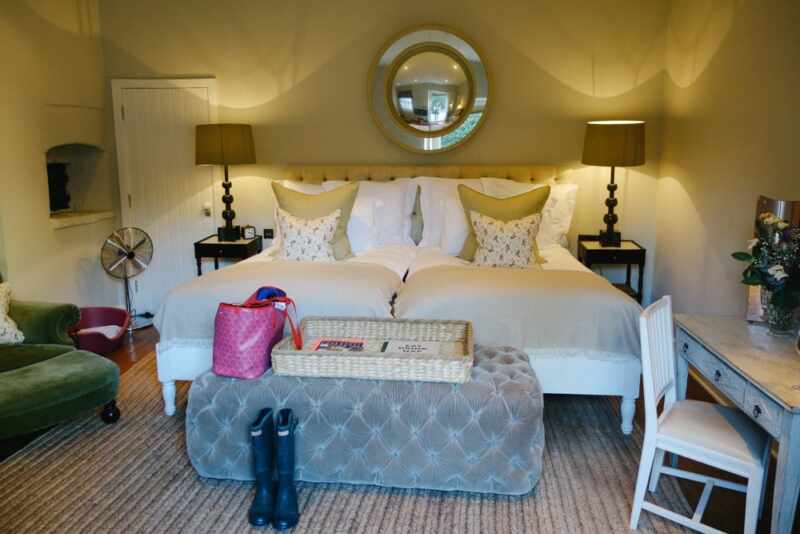 Checking into our gorgeous room (and the last time we would see it so tidy!)
Straight into swimmers and a race to the pool, swiping a couple'a'cocktails on the way…
Ad - Shop this post