I have a spot of adult-only fun for you to get stuck in to!
There are only a few rules;
1. You have to be a self confessed baller.
And here are the rest:
If you think you can stick to those, whip off your shoes baby!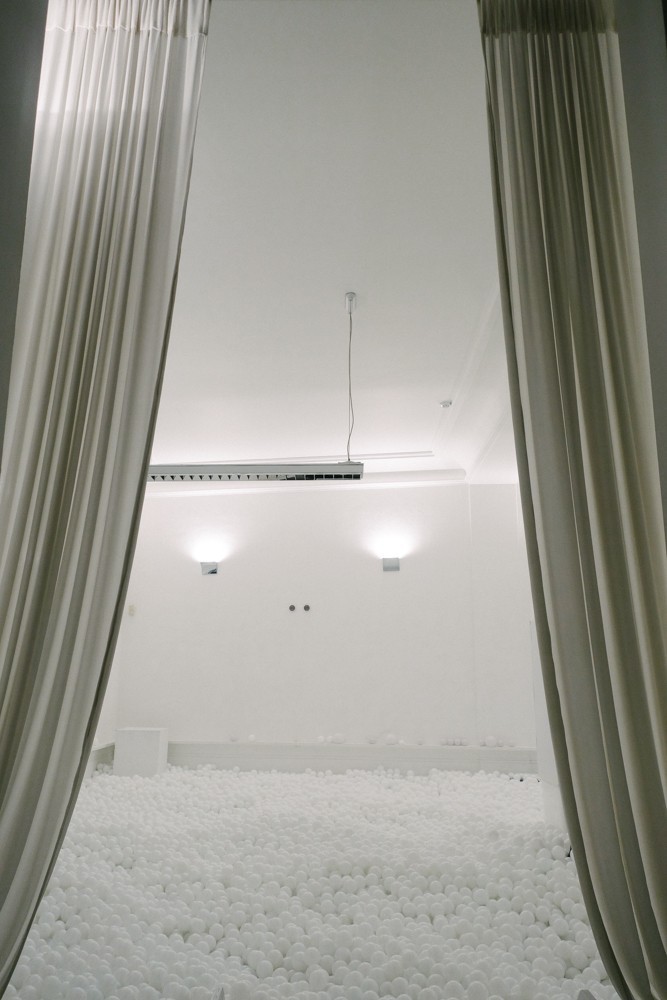 Doesn't that look tempting?
It's all yours.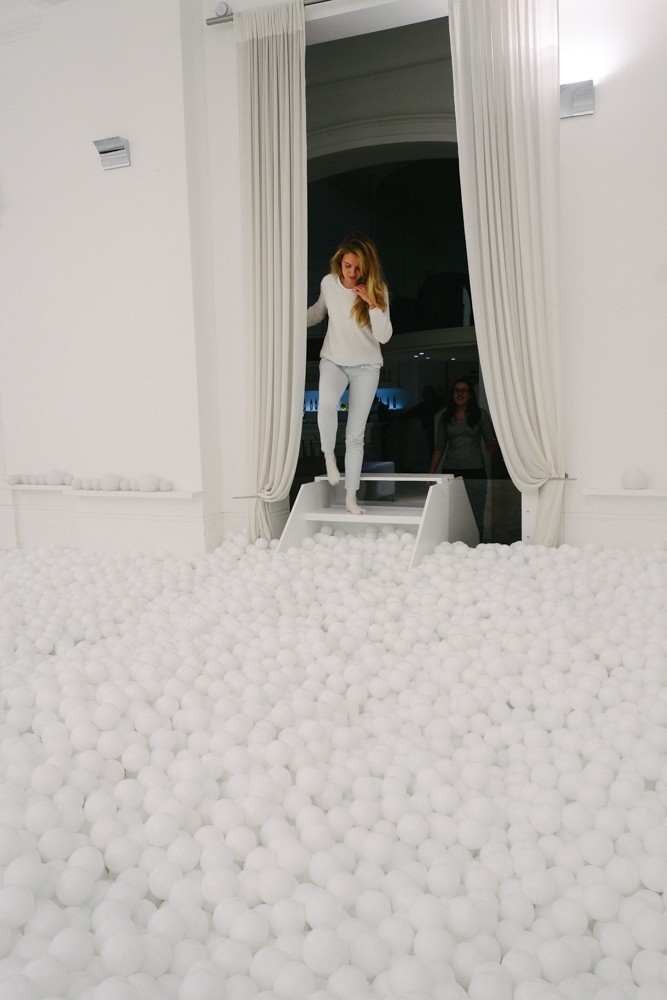 Don't be shy, go for a good ol' leap!
But look out, it might be deeper than you think!
Yep, it's a gallery sized, grown up, gloriously white, ball pit.
For all your frolicking needs!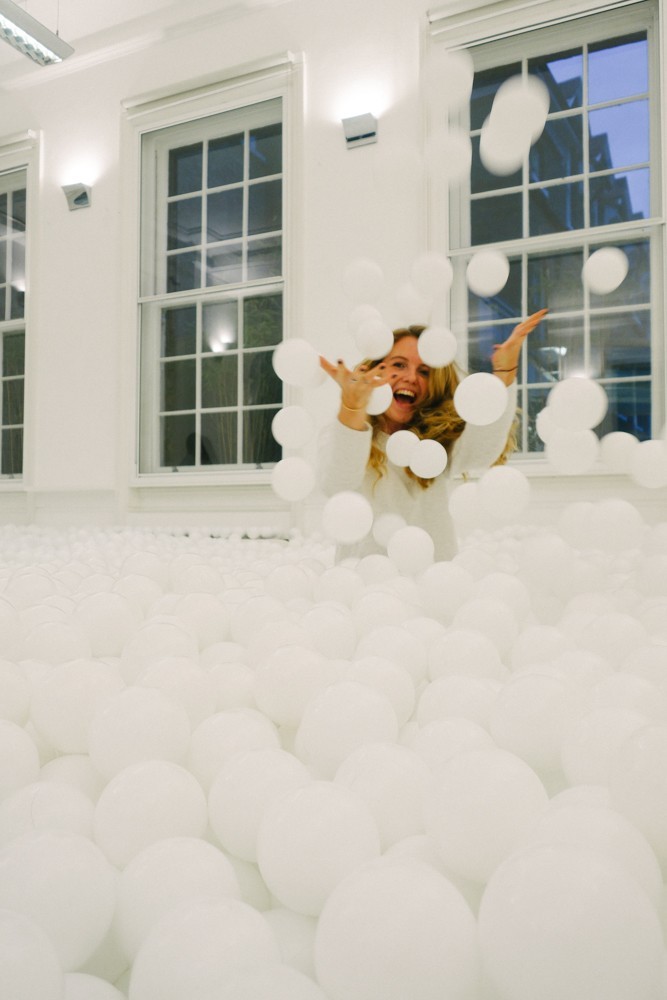 "JUMP IN!" is an interactive art installation "that promotes the transformative power of play."
It's all about having fun and bringing out your childlike, creative side.
Something we had absolutely no problem getting on board with!
Commissioned by founding partner of Pearlfisher, Karen Welman.
There are over 80,000 balls and anyone is welcome to play with them.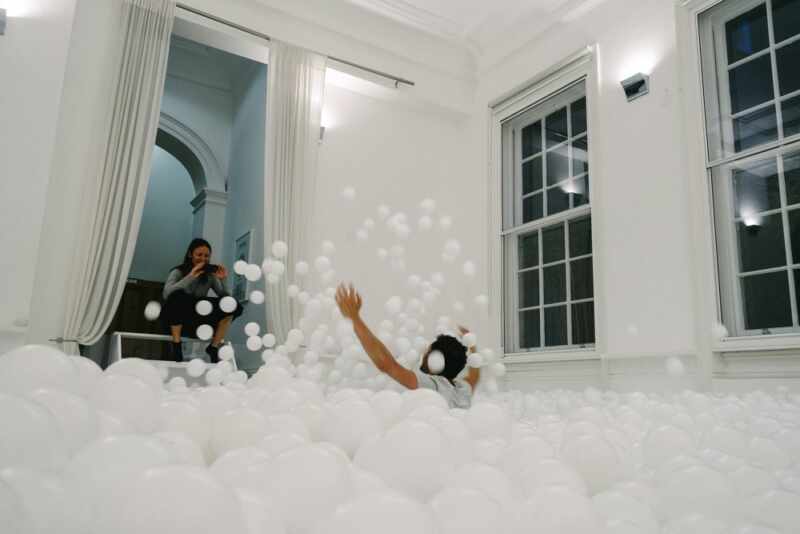 What are you waiting for?
Dive in!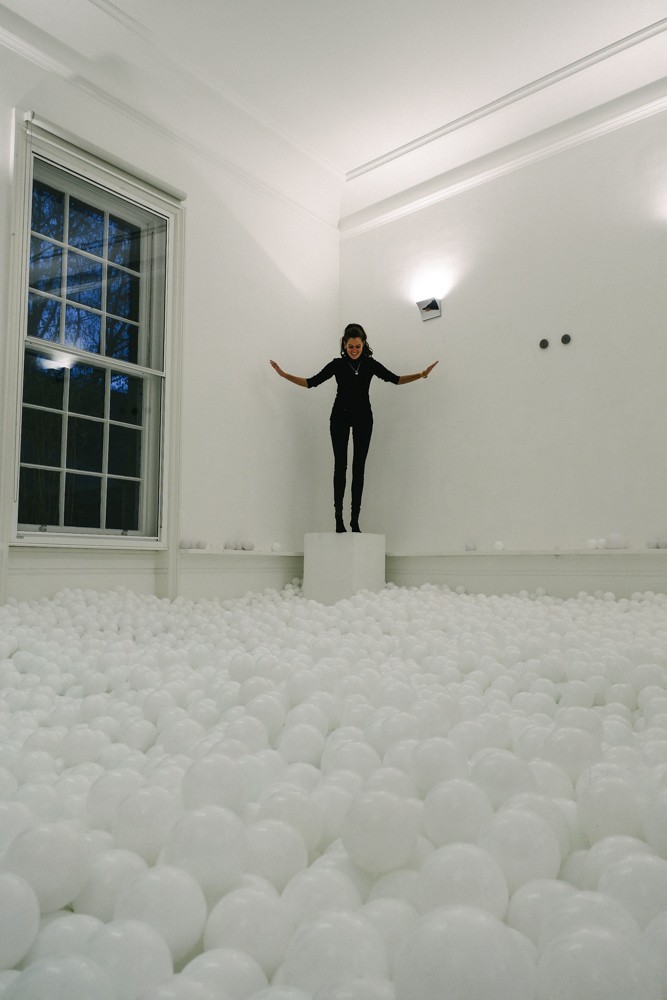 Ad - Shop this post