Now, I know what you're thinking.
A NAP party?! What did they do, rock up in their pyjamas, drink a nice glass of hot milk, munch on a few cookies and doze off on huge, ballroom sized fluffy, white beds?
God, I like the way you think.
But sadly no, that wasn't quite the case. My second favourite type of NAP is N(et) A P(orter). They sweetly invited me to a little shindig.
With the promise of food, cocktails, dancing and some of my favourite people, I set off.
In stripes. Naturally.
Topshop dress (I'm wearing Petite, but regular is a bit longer on the legs & arms)
YSL bag // Jimmy Choos // Bauble bar bracelet (on sale!)
[iframe frameborder="0″ height="120px" scrolling="no" src="http://currentlyobsessed.me/api/v1/get_widget?wid=29&blog=The%2BLondoner&product_ids=n_14998438,n_14998434,n_14998454,n_14996126,n_11051918,72beb6ba237c1eca62fca3f843f196cb&rows=1&cols=5&brand=1&price=0&hover=1″ width="600px"]
We all made our way to Cafe Royal, and climbed the marble stairs to The Pompadour Ballroom.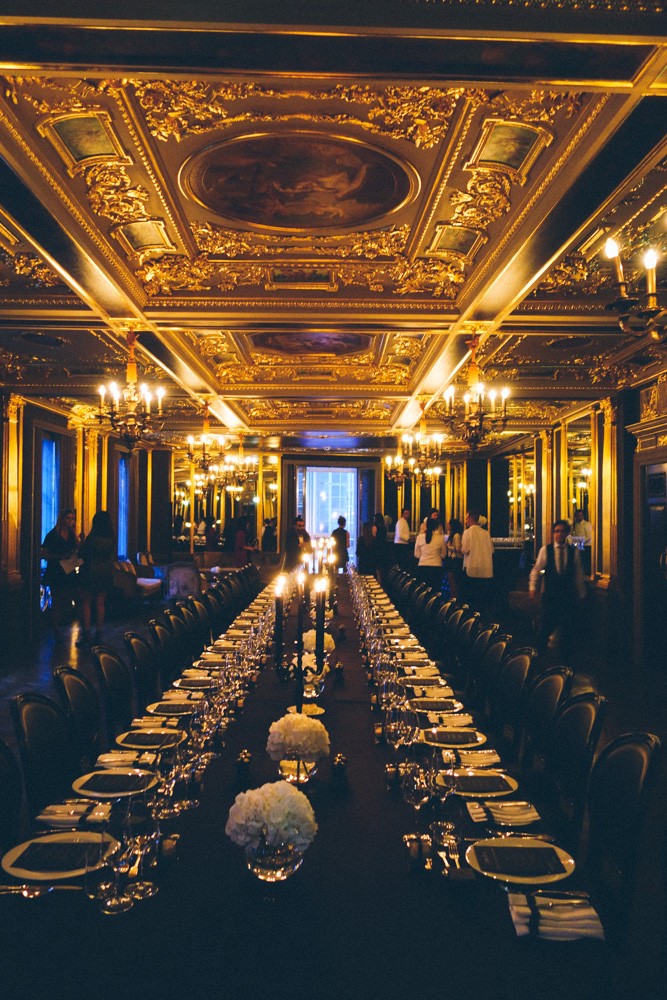 Where we immediately began to plan the weddings and birthdays we'd throw there.
Just look at the view!
We all milled around with cocktails before being called to the table.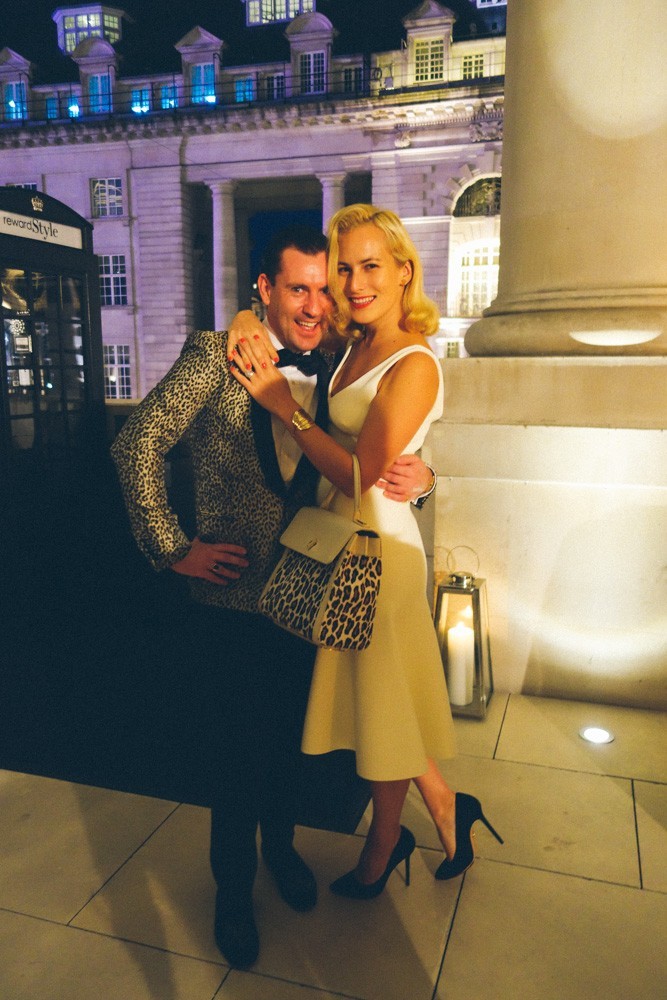 On each of our plates we found a menu and a sweet little gift from our fabulous guest of honour, Charlotte Olympia.
What could be more fitting for girls who live online, than webs?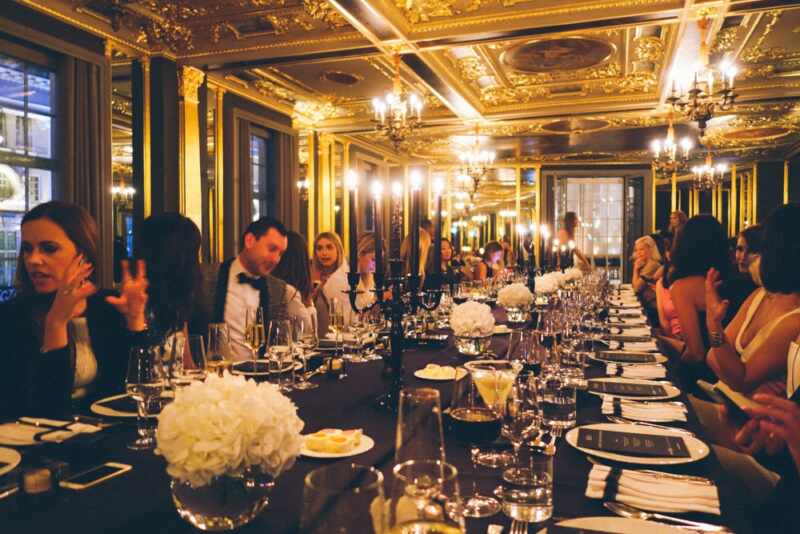 The ornate room was soon filled with the sound of excitable conversation and laughter. Friends, new and old, chatted away.
There were speeches.
There was food.
There were more stripes (in fact we could have formed our own Breton navy!).
After dinner we made our way back out to the terrace and busied ourselves with the telephoto booth.
If there's one thing us bloggers love, it's a photobooth!
I went for the classic Anchorman quote… which nobody got.
Until these two firecrackers saw and leapt in with me!
(Amber's husband is called Baxter, which just makes it even better.)
The others quickly caught on and piled in too.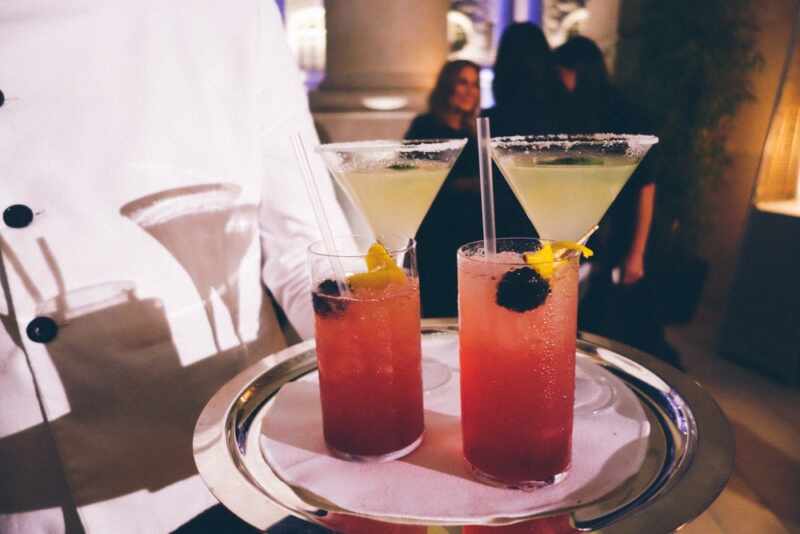 The hijinx continued late into the night.
And Julia nearly actually killed me with a joke I can't even remember now.
A spectacular evening.
And it's rare for me to say this about anything, but actually better than a nap.