This is a fun take on everyone's old favourite.
It's ludicrously simple and a great way to keep everyone happy!
There's something a little bit lovely about sitting around a table where everyone reaches across each other, passes around bowls and concocts their own combo of favourites.
It's the ice-breaker that flips a group of friends into a table of family.
Good for picky eaters, too!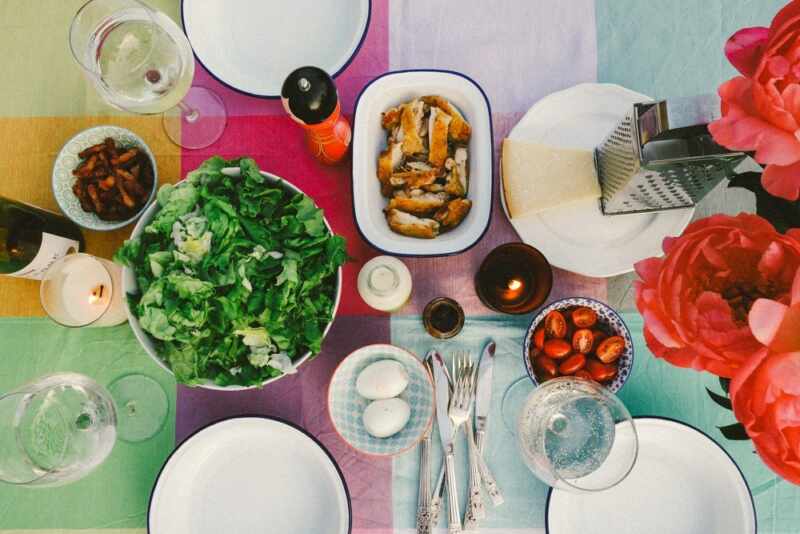 To put on a spread worthy of Caesar's Palace you'll need:
A couple handfuls of chopped bacon
4 free-range chicken thighs (skin-on)
1 head of lettuce
2 handfuls of cherry tomatoes
2 free-range eggs
Anchovies
Caesar dressing
Parmesan
Salt n pepper
Start by getting a griddle pan nice & hot. Throw in your bacon & let it sizzle away.
Once it's nice and crispy, spoon it out onto some paper towel. Leave it to chill out while you get on with the chicken. Keep the half of the bacon fat in the pan & leave it on a low heat.
Use a pair of scissors to cut the bone away from the chicken thighs.
Turn the pan up to a medium heat and lay the chicken in gently, skin side down.
Let it crackle away for a few minutes until the skin is nice & golden. Flip them over and cook the other side for a couple more mins.
While this is going on, chop up your lettuce & toms.
When the chicken's done, lay it on a wire rack to cool off.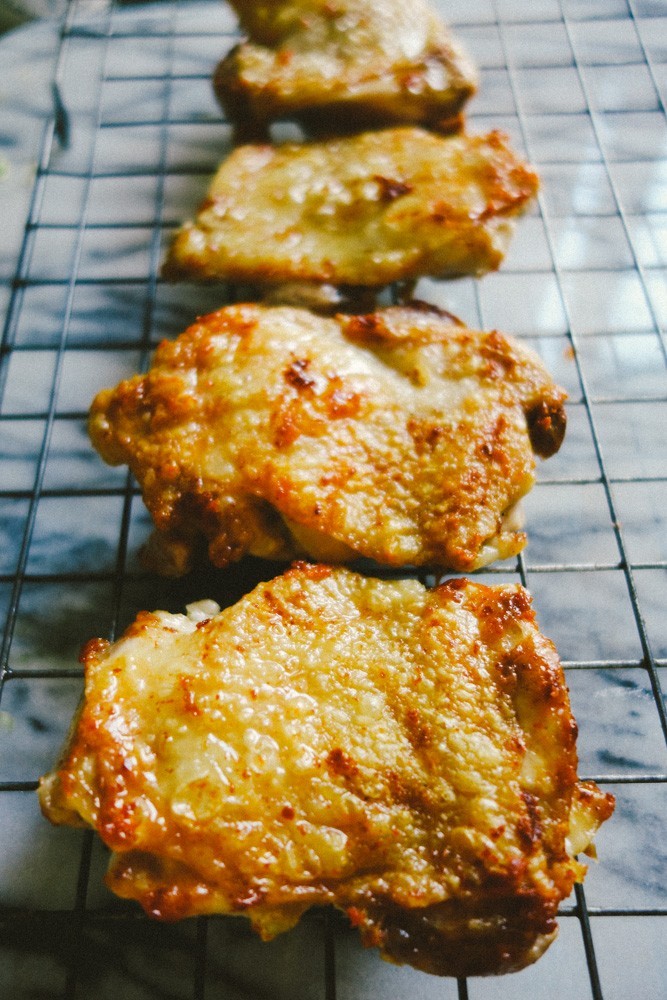 While it's cooling, add two eggs to a small pan of cold water. Put it on the heat and once the water's boiling, time them for 3.5mins.
Whip the eggs out and run them under cold water. Tap them gently on the side, roll them with the palm of your hand and peel away the cracked shell.
Slice your chicken up and throw everything onto the table.
Add a nice bottle of somethin' somethin' and a smattering of candles.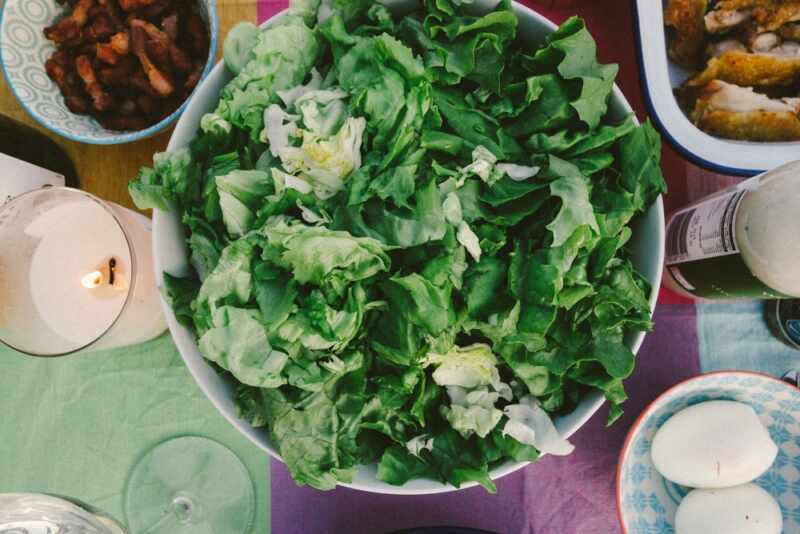 Lettuce.
Baconnnnn.
Chuuucckkeeen.
Fresh parmesan.
Glistening toms.
Slightly gooey hard boiled eggs.
Salty little dream boats (anchovies).
Caesar dressing (shop bought *GASP*)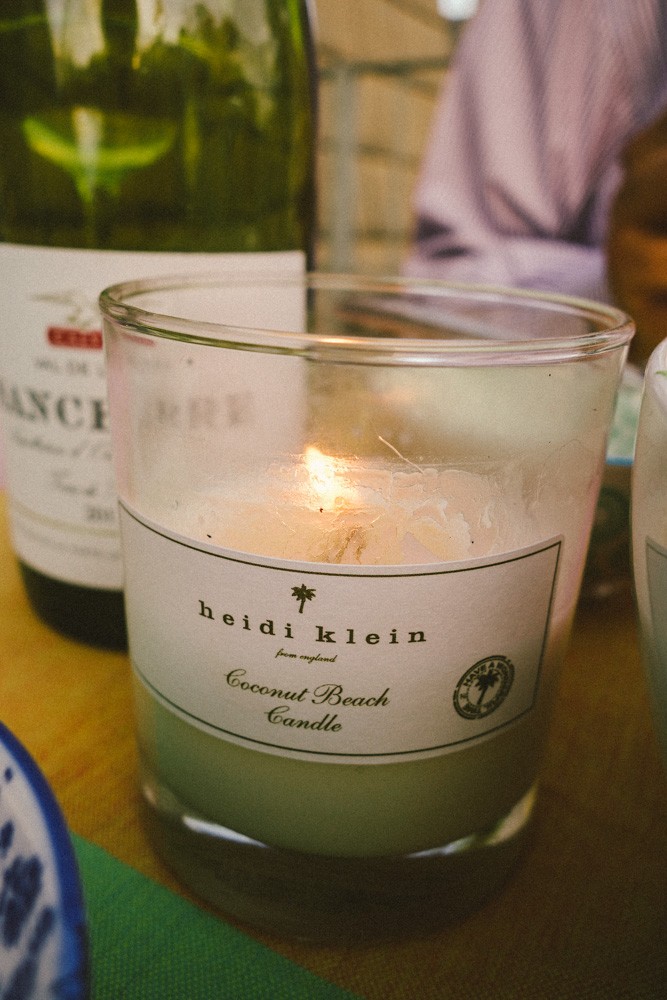 Candles that smell like holidays.
Pile up your salad.
Grate over some parmesan.
Drizzle with a delicate amount of dressing…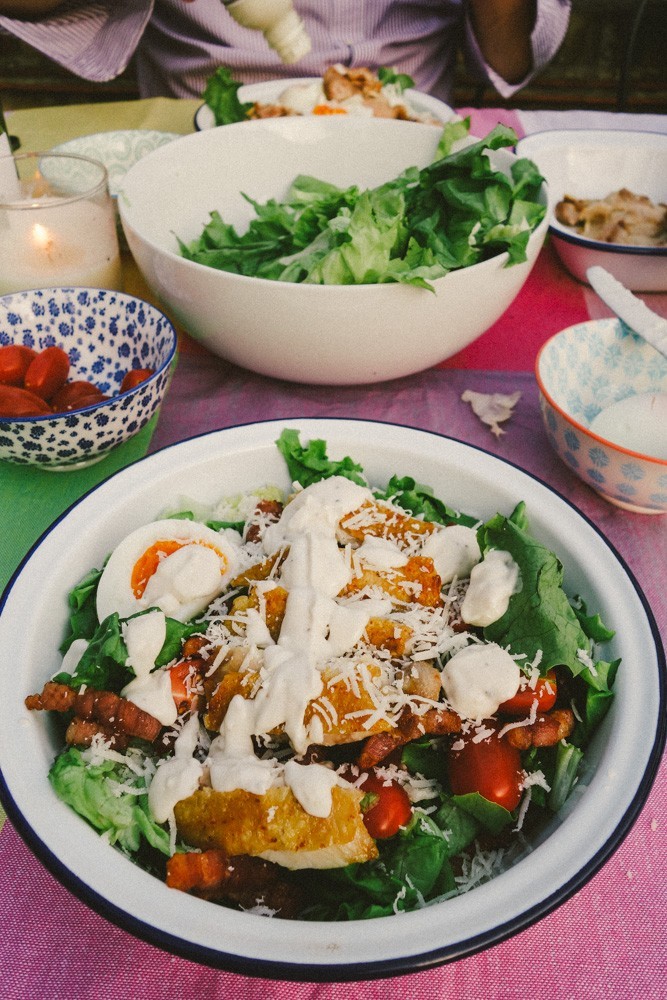 …or y'know just pile it on!
Top with delicious, salty little anchovies (if you swing that way, which I most certainly do).
And get stuck in, you've earned it!
Clashing forks, wrestling over the last morsels of bacon and snorting into your glass of wine as the last inch of candle burns away… absolutely compulsory.