Ceviche is the ultimate "bikini season" dish.
It's light, delicious, packed full of nutrients, carb & fat free and much easier than everyone thinks.
It only takes a few mins to prep, chills out in the fridge for a bit, then springs out ready to wow whenever you're ready.
I have mine piled onto an avocado for lunch, but you could serve up just one half as a seriously impressive starter.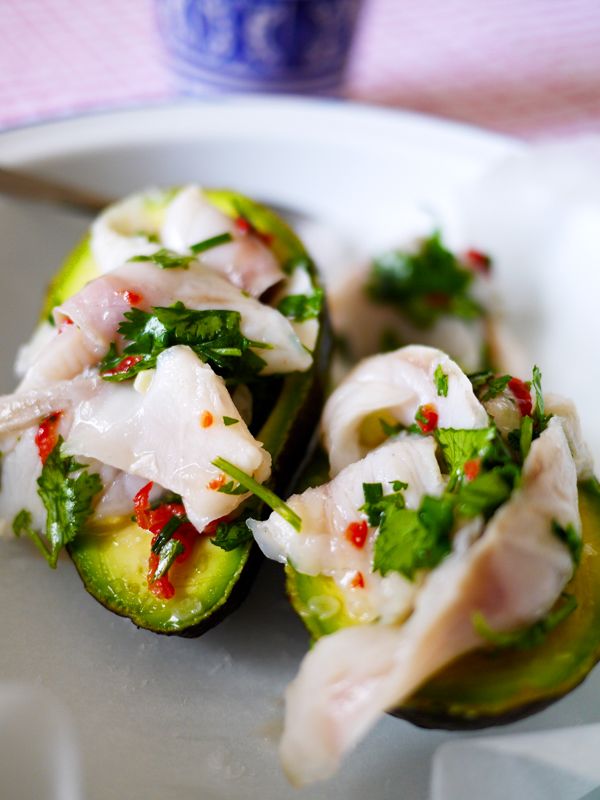 To serve one for lunch or two as a starter you'll need:
1 very fresh, skinned seabass fillet (as your fishmonger if it's fresh enough for ceviche)
Juice of 2 limes & 1 lemon
Small handfull of chopped chives
Small handfull of chopped coriander (cilantro)
1 greated chilli pepper
1 ripe avocado
Flaked sea salt
Finely slice your seabass on an angle (if you ask nicely your fishmonger will do this for you), pop it to one side. Squeeze your citrus fruits into a tupperware pot with your herbs & chilli. Add your fish, mix thoroughly so it's all coated.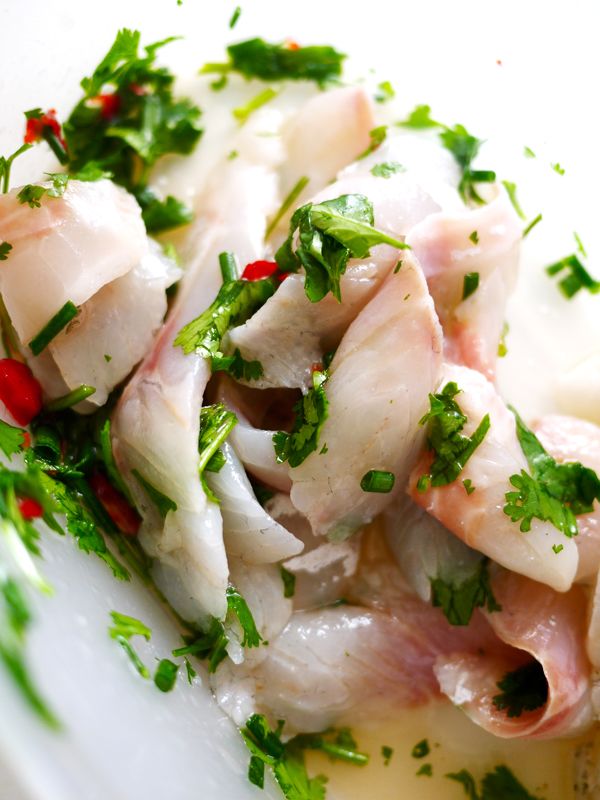 Put the lid on & leave it in the fridge for at least 30mins or up to 3 hours. By the time you get it out, the citrus should have "cooked" the fish so it should look something like this:
Crack open your avocado, sprinkle with sea salt & pile in your ceviche.
Bingo bango bongo, you're done!
The only fats are the natural ones in the avocado which are brilliant for your skin & will give you lovely shiny hair. They're packed full of soluble & insoluble fibre so will keep you fuller for longer, excellent for lowering cholesterol & keeping your ticker healthy. The seabass is good for your brain & the chilli will give your metabolism a wee boot up the backside.
All in all, the perfect Anti-Diet recipe, meant for those who want to be slim & healthy forever… not temporarily "skinny".