I have a date this evening.
But that's not who I'm mad about (yet).
The stork delivered my new baby this morning. A nude, creamy leather baby.
From Chanel.
(You have to whisper the Chanel, it makes it more dramatic.)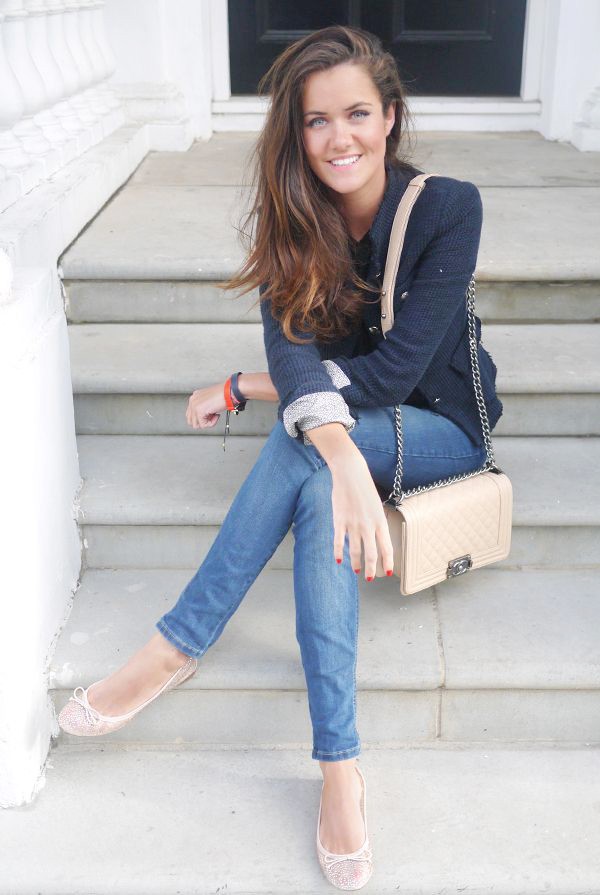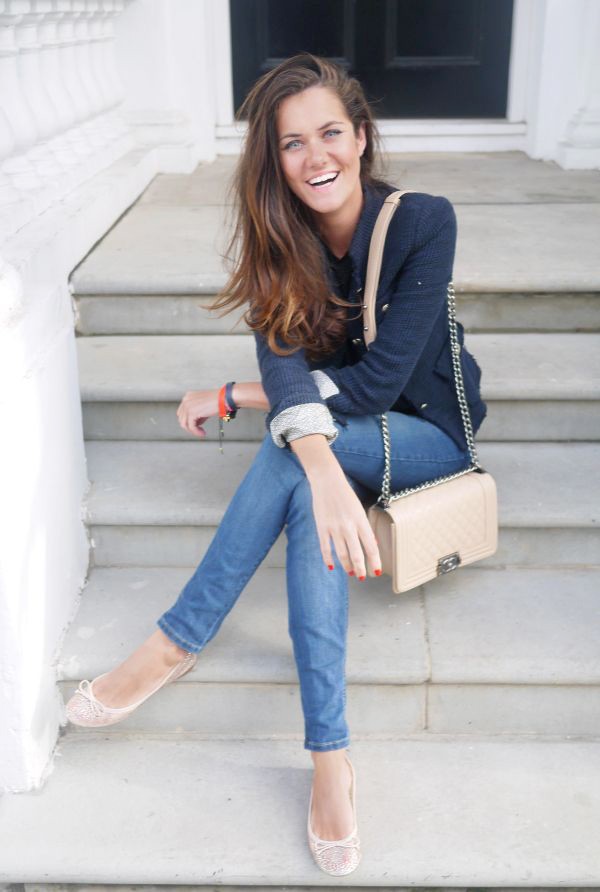 The Vestiaire Collective is a French "vintage" (fancy word for second hand) website specialising in high end fashion. I hadn't heard of them until recently, but they very kindly sent me a voucher… which I decided to put towards a beauty from the Chanel Boy collection. I rationalise handbags to myself by saying they keep their value better than any other wardrobe piece, so I can always sell them on Vestiaire C if I need to. See? It's an investment!
The date's kinda casual, I think we're just going to the pub for supper, so I'm wearing jeans.
Jeans by Nobody , jacket old Topshop one ( similar here , even cooler one here ), ballet slippers Zara , Mavala " Moscow " nail polish, Marc Jacobs cuff, and a sneaky tshirt from Brandy Melville. Why's it sneaky? Because it looks oh so demure from the front… but there's a party out back, baby!
It's backless so I can whip off the blazer if we go out dancing! See? Sneaky.
Fingers crossed it all goes well! Ps. If you want something to smile about when you're out in the sun, download this song /album. It'll put a spring in your step!