This weekend my utterly gorgeous friend Henrietta Lily & I decided to put our best party shoes on, brush our hair & head into the night to play.
On Friday night we wiggled our way around Eclipse in Chelsea, before heading over to DSTRKT for dinner & dancing.
DSTRKT isn't one of my favourite clubs, but the food really is fantastic.
We had the chefs menu which consisted of never ending courses of whimsy. My favourite of which was a tray of raspberries, freeze dried at your table and given to you on a spoon.
You pop it into your mouth and revel in everyone's points & giggles as you breath smoke like a dragon!
Wonderful bit of theatre, and an attention to detail that you rarely find in late night 'hot spots'.
As you can see, photos of the food didn't really work. The restaurant is impressively dark so you'll just have to go and experience it for yourself! After supper we moved over to the club for drinks & dancing.
(As you'll already know if you follow rosiethelondoner on Instagram!)
I wore a leotard from American Apparel & coral striped shorts from here
. Hetti wore a dress from Topshop & I'm not sure where Penelope's little leopard number is from… but I will find out! On Saturday it was time to drag the lipgloss out again as we headed to Annabel's for cocktails & Cuckoo for dinner.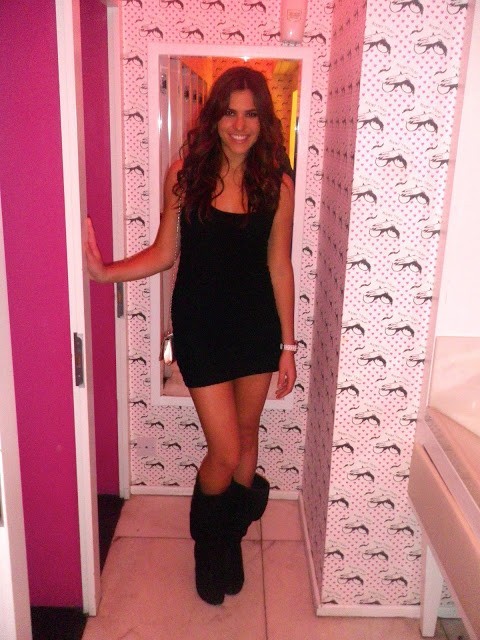 Not quite the size of burger I'm used to
… but delicious none the less!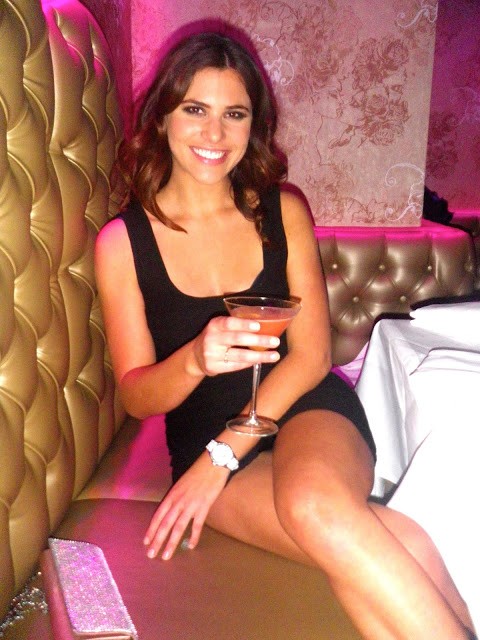 Contrary to what this photo may lead you to believe… I was actually having a good time!
The best part of the meal was most definitely pudding! (We had three) before hauling ourselves off to the dancefloor for shots & champagne.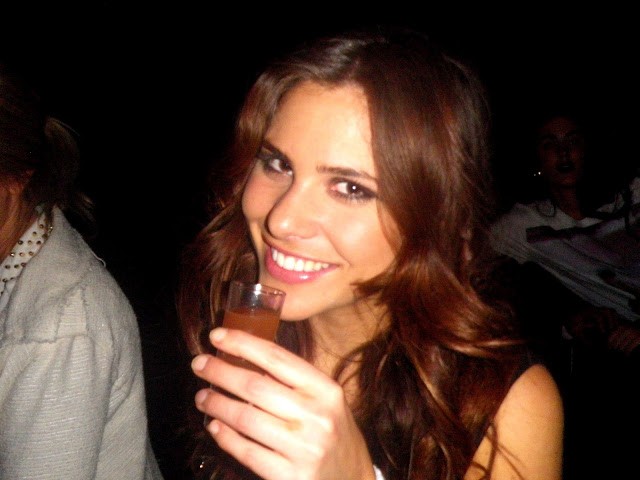 The lovely Ariel.
One for you?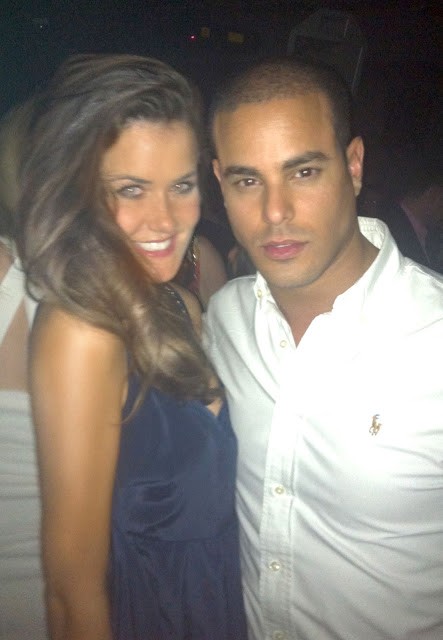 After a few too many bubbles, our night started to look a little like this…
So it was time for taxis.
Dress is a vintage little silk number I found in Paris & shoes are total impostors from here.
Of course we also got up to lots of mischief during the day, but that's a tale for another time.
Make sure you check out Henrietta's blog, she's been a little quiet of late but thanks to some fabulous new modelling contracts, you'll be seeing much more of her in the next few months!