I live dangerously close to Sloane Street. Every day I find myself gazing into the glossy, frequently sparkling windows at the elaborate displays they conjure up to lure us in. Usually I resist, but Chanel has been testing my resolve. You know that girl teetering in her high heels, peering at the woven jackets with her nose pressed against the window? Yea… that's me. The new Spring/Summer print campaign is not helping at all .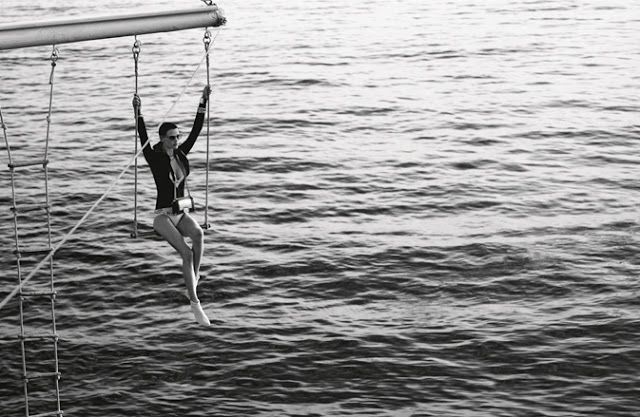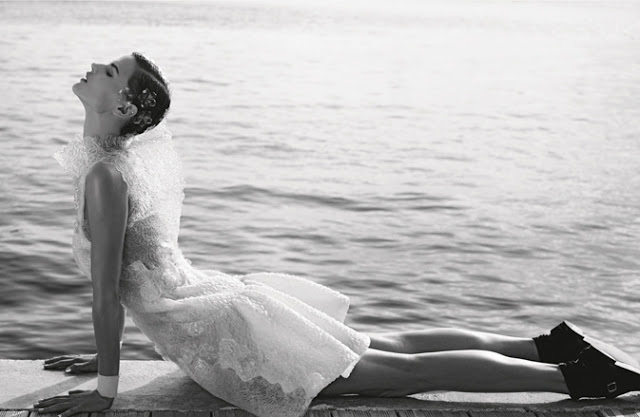 Effortlessly cool, pretty white dresses teamed with pastel jackets & little white socks. It's enough to melt even the coldest fashionista's heart. The behind the scenes video is what really, really gets me though.
[iframe allowfullscreen="" frameborder="0″ height="360″ src="http://www.youtube.com/embed/f8C1YZNUjqM?rel=0″ width="640″]
Lagerfeld, why must you break my heart?
The combination of waves crashing, little white suits & coral inspired shoes has my credit card shivering in the corner. Poor little thing.
Though my January budget wont quite stretch to a new wardrobe, I can at least attempt to emulate the styling & the makeup!
I've written a wee blog post for Whats In My Handbag on how you can get the look.
If you're interested, pop over & take a look.
I'll just be here, sobbing over my magazines.
Ps. If you're American & you don't know what Sloane Street is, lucky, lucky you.
Just don't.