I have spoken to my friend Valentina almost every day for the last… gosh… 11 years.
That's longer than I've known my fiancé!
We know everything there is to know about each other. We've been through highs, lows, fought like cat 'n' dog and come out the other end of it closer than ever. We have a shorthand for almost everything and can frequently dissolve into fits of giggles with just a knowing look.
But she lives abroad.
So. When she comes to stay, I like to spoil her.
Chocolates on her pillow, fresh flowers in her room, not that she stays in her own for very long…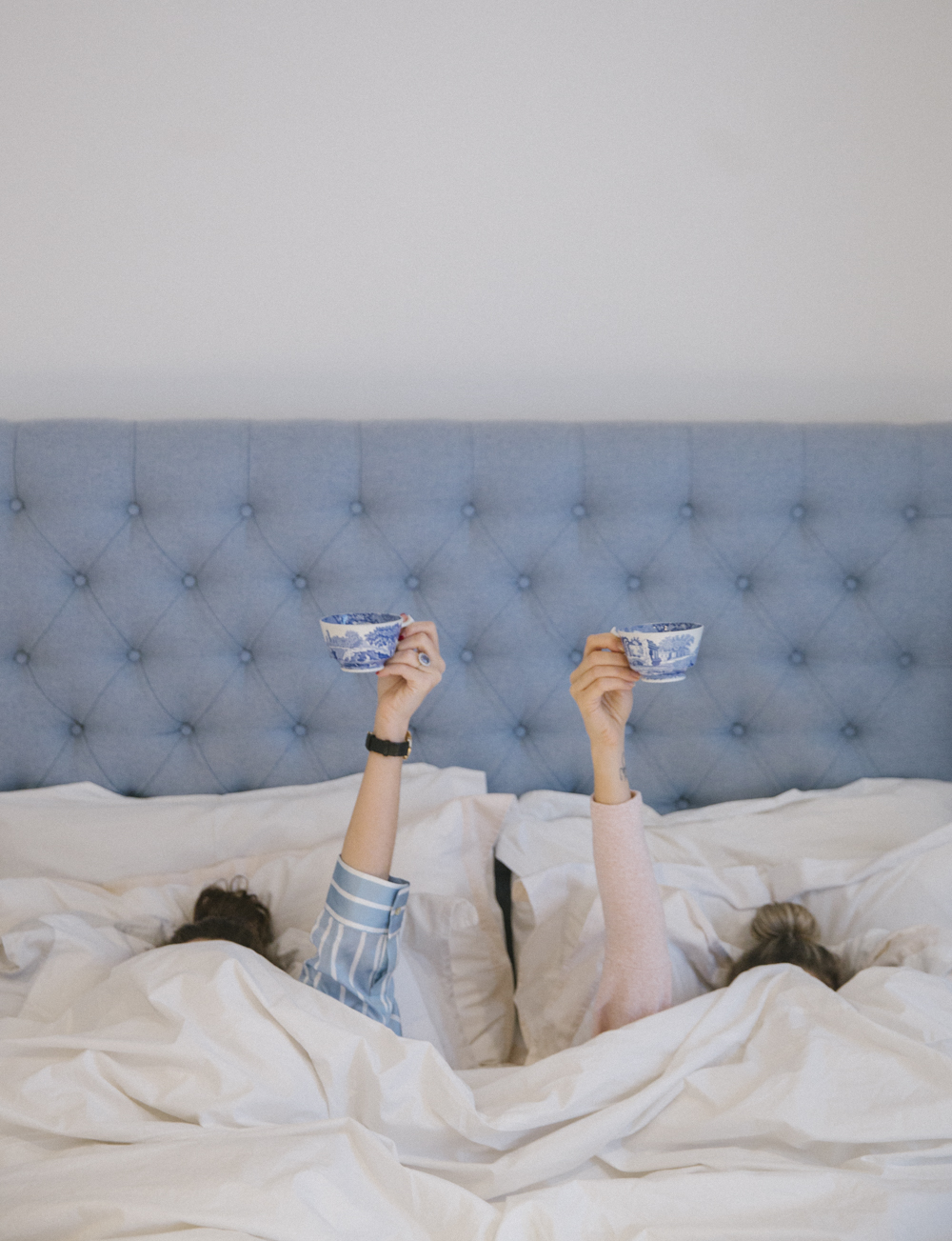 And all of her favourites for breakfast.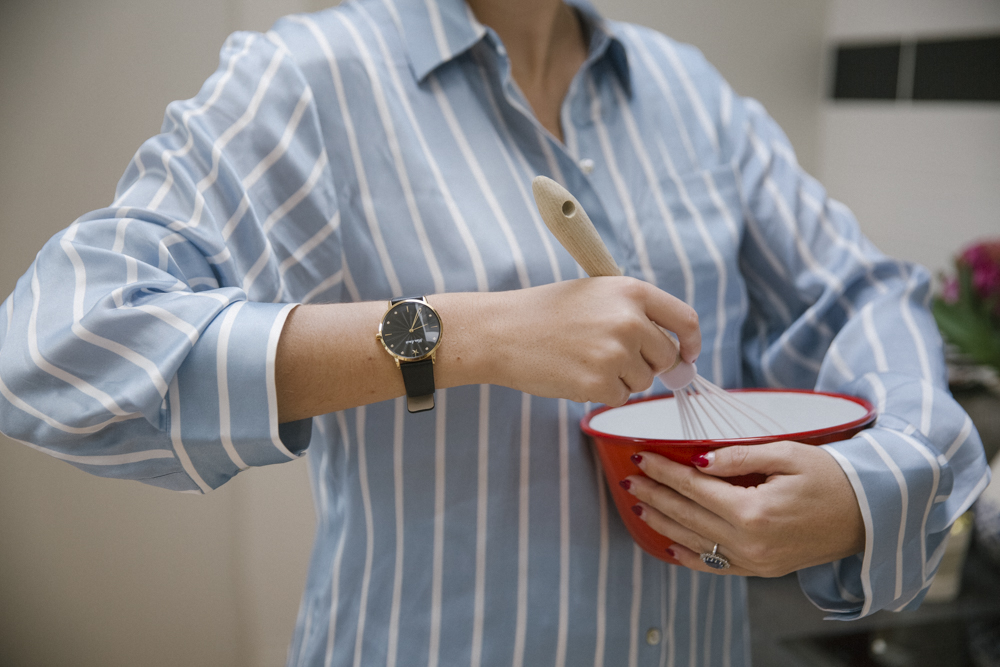 While she comes back to life, I get busy in the kitchen.
Custard has his loyalties.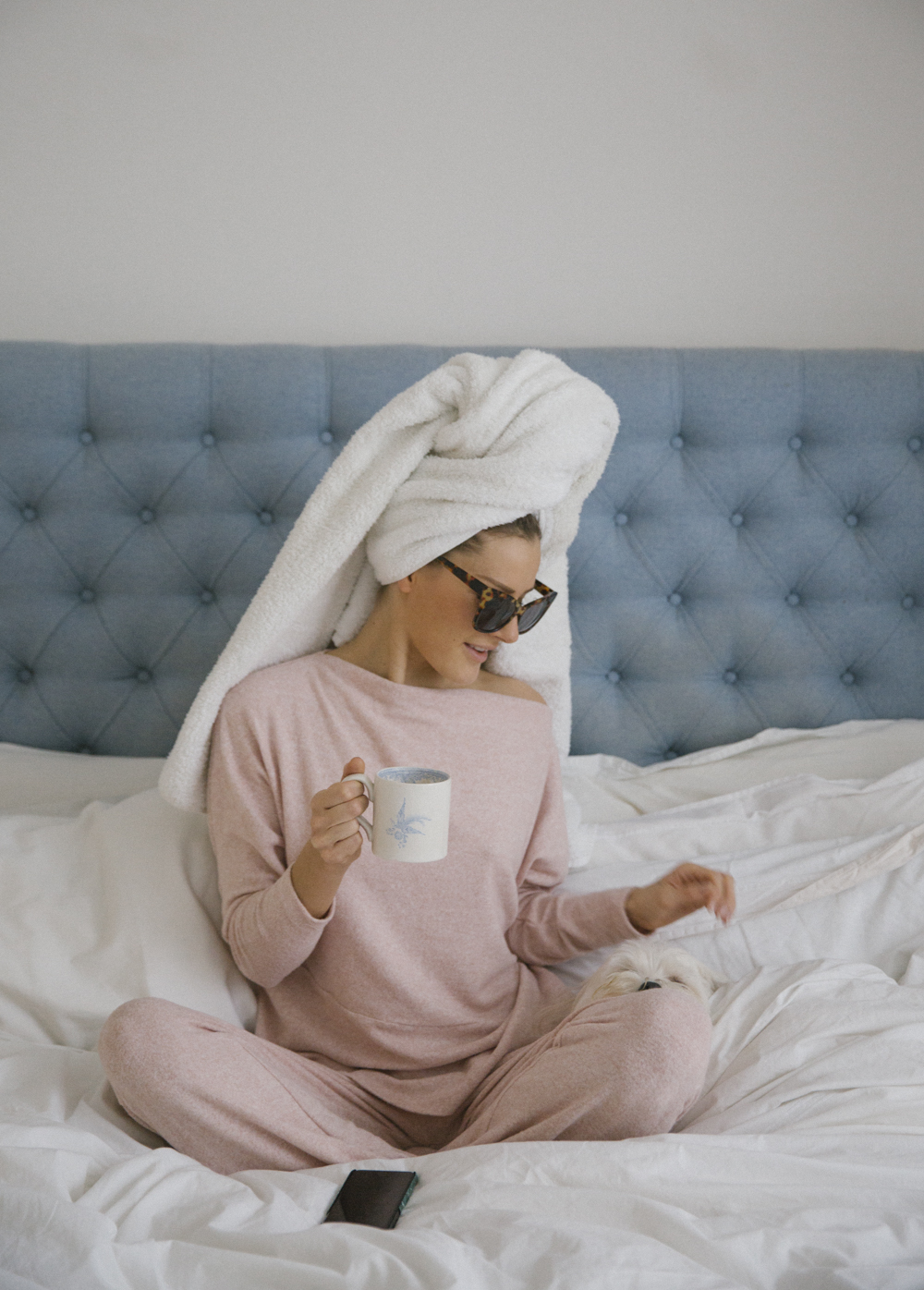 Motown on the stereo, coffee machine bubbling away, V's favourite pancakes toasting nicely.
Flippin' perfect!
Eventually the rest of the household joins me.
And we get stuck in.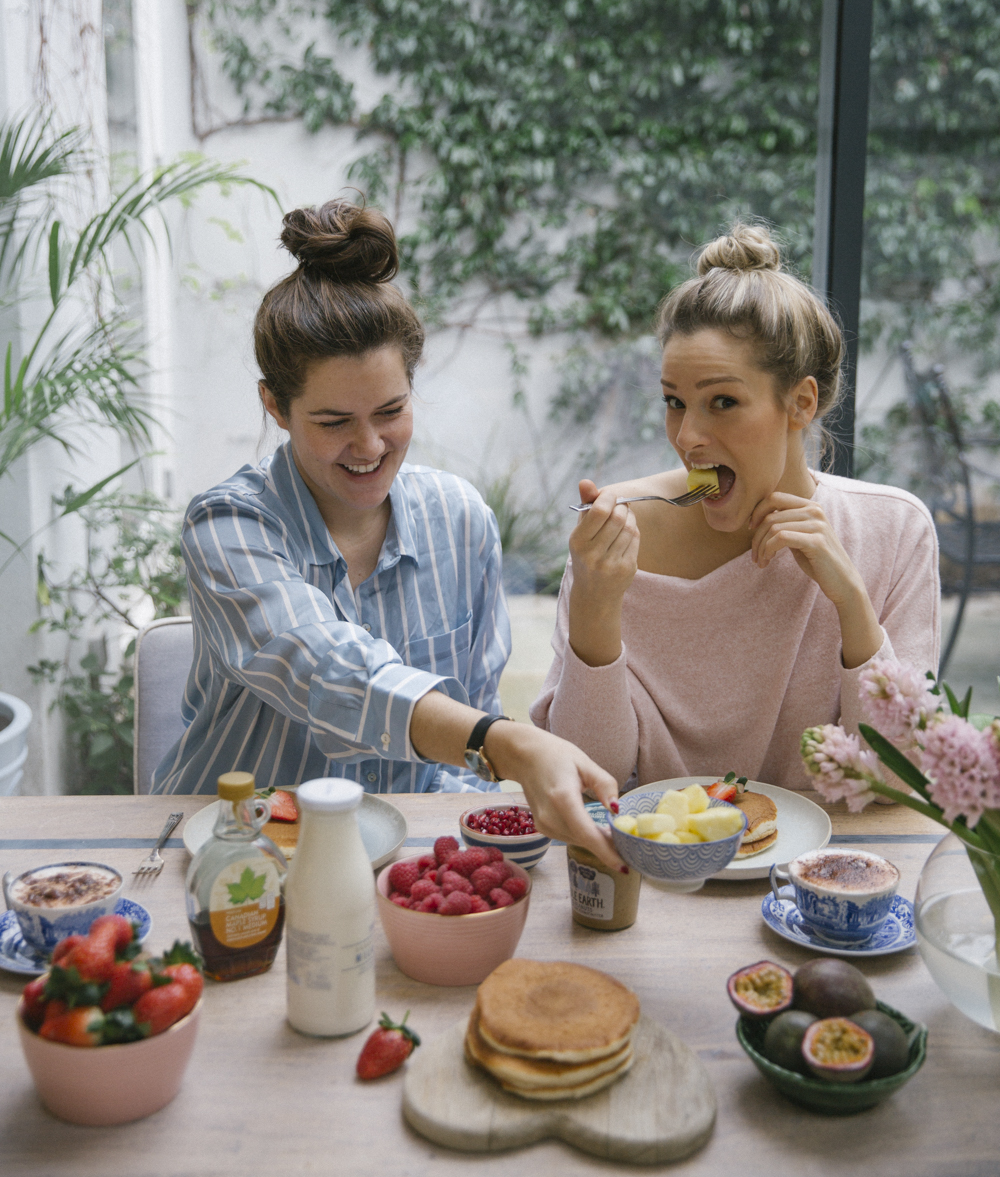 Silky blue striped pyjamas // Super soft snuggly pink pjs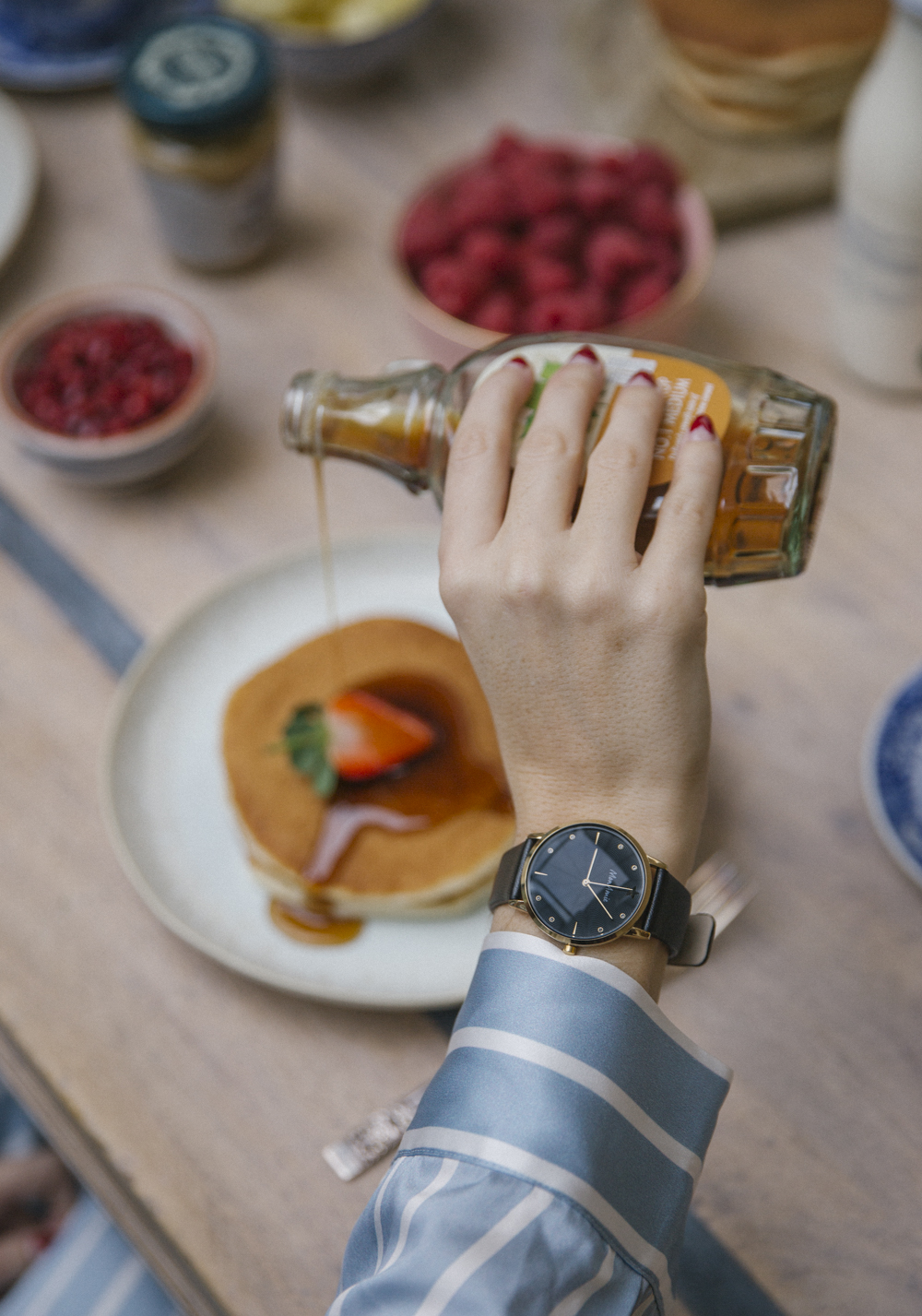 At this time of year when the world is awash with love hearts, lingerie and soppy songs, it's important to take a little time to remind the real OGs what they mean to us.
Whether it's whipping up their favourite breakfast, popping out for a drink or just dropping them a text.
Love affairs may come and go, but the right friendships last a lifetime.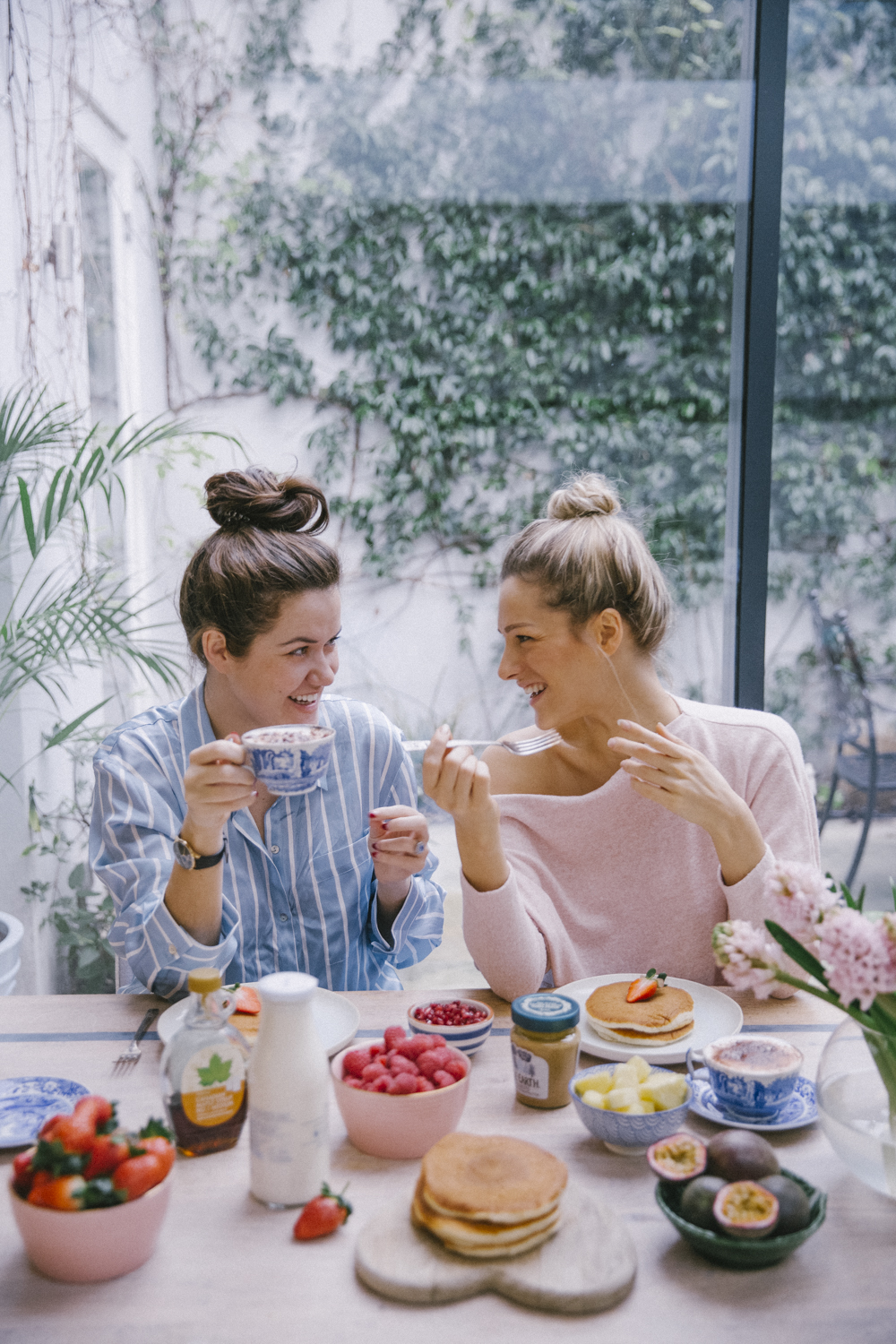 And the very best ones laugh at all your bad jokes.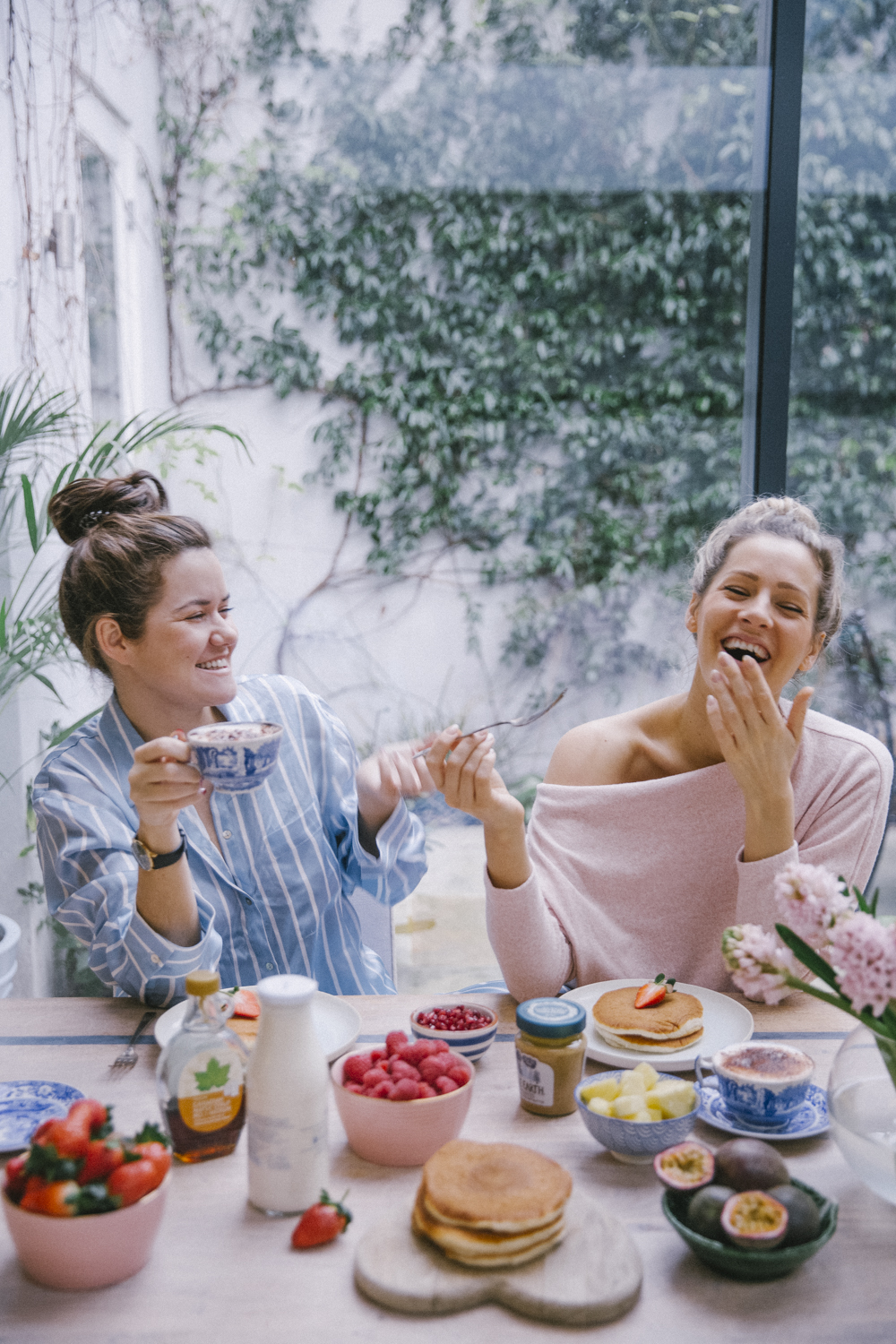 Which ties in rather wonderfully with what Mon Amie does.
Like the best kind of friends, they're beautifully chic but with hidden depth.
Mon Amie (meaning "my friend" in French) is a brand with purpose, who I'm very proud to partner with.  Each of their watches is tied to a cause, you can choose whichever means the most to you.
There's the Education watch – which sorts school supplies for an entire classroom of kids.
The Food watch – which pays for school lunches for a little'un.
The Health watch – pays for pre-natal care for a woman in need.
The Opportunity watch – buys financial literacy training for 10 women.
The Water watch – supplies a family with clean water.
Little not-so-random acts of kindness that mean all the difference in the world to many. You can track the good they're doing on the site and every watch comes with a little gift, an enamel pin to give away to a friend and spread the love.
Guess who got mine?
It only seemed right that I choose the Education watch, and share the gift with my old classmate.
We've learned so much along the way, after all.
Though I can still teach her a thing or two…
Tell your friends how much you love them, you never know just how much you'll miss them 'til they… move to Sweden.