Our final days in Scotland were spent exploring a little of the west coast.
After a hearty breakfast of scrambled eggs, Scottish smoked salmon, a few rounds of toast – dripping in proper butter, hot tea that steamed up the windows, we pulled on jumpers and coats, ready for a new adventure.
On another classically British drizzly morning.
Tartaned up to the hilt!
At first we stayed close to home, delighting in the vibrant countryside, lush from all the rain and rich with wildlife.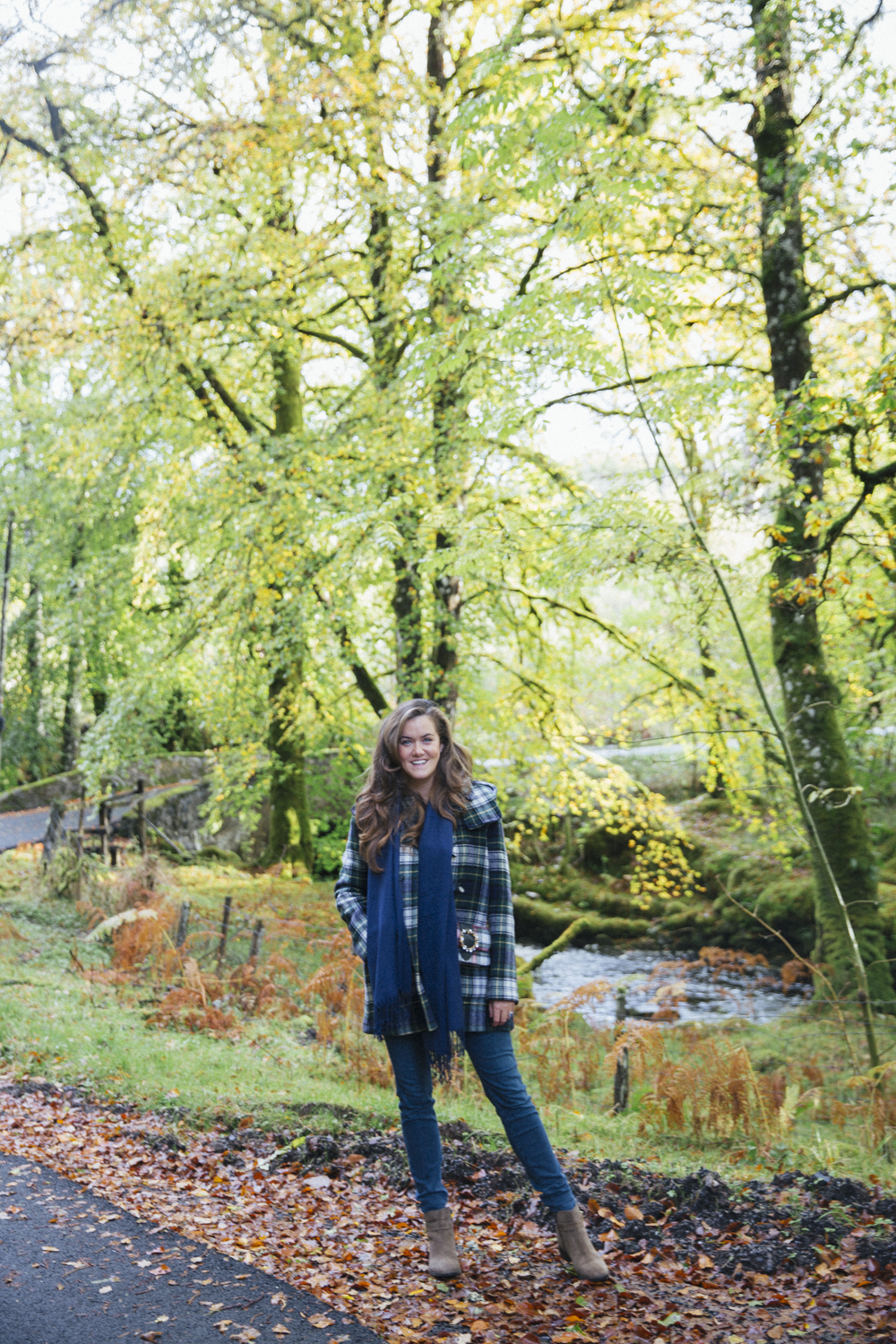 And a few fairies, we hoped.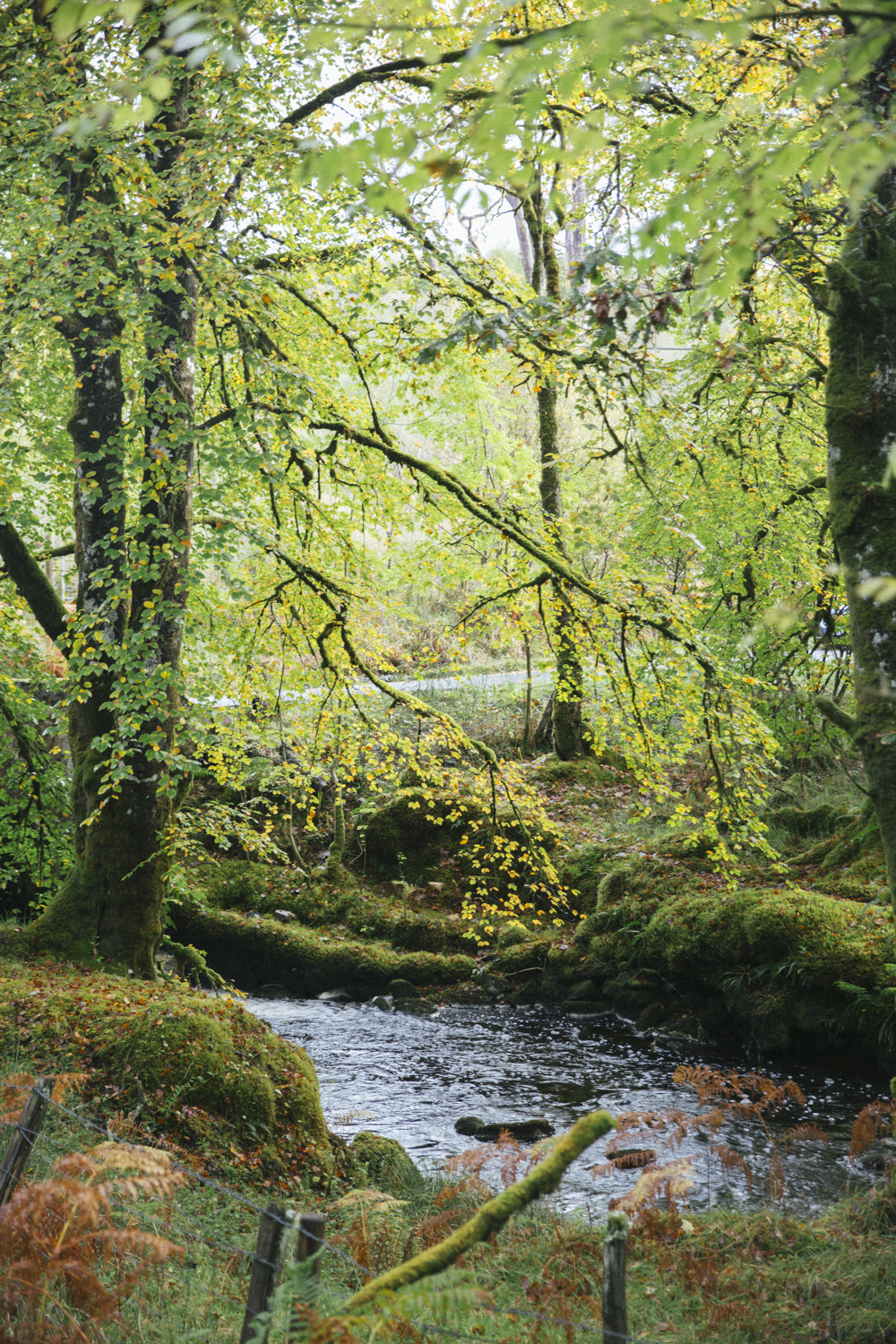 Babbling brooks, rolling hills, dew glittering thickets and moss draped stone walls.
A storybook version of the Scotland you always imagined.
From there we drove to the sea.
Stopping for the occasional irresistible view along the way.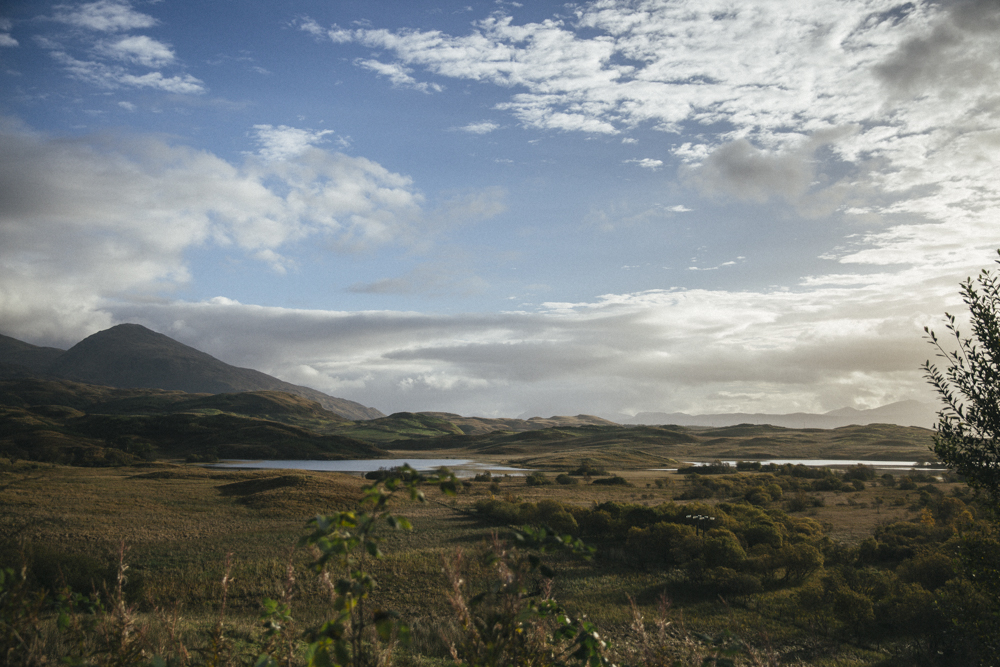 And hopping out to explore Dunollie Castle's grounds, overlooking Oban.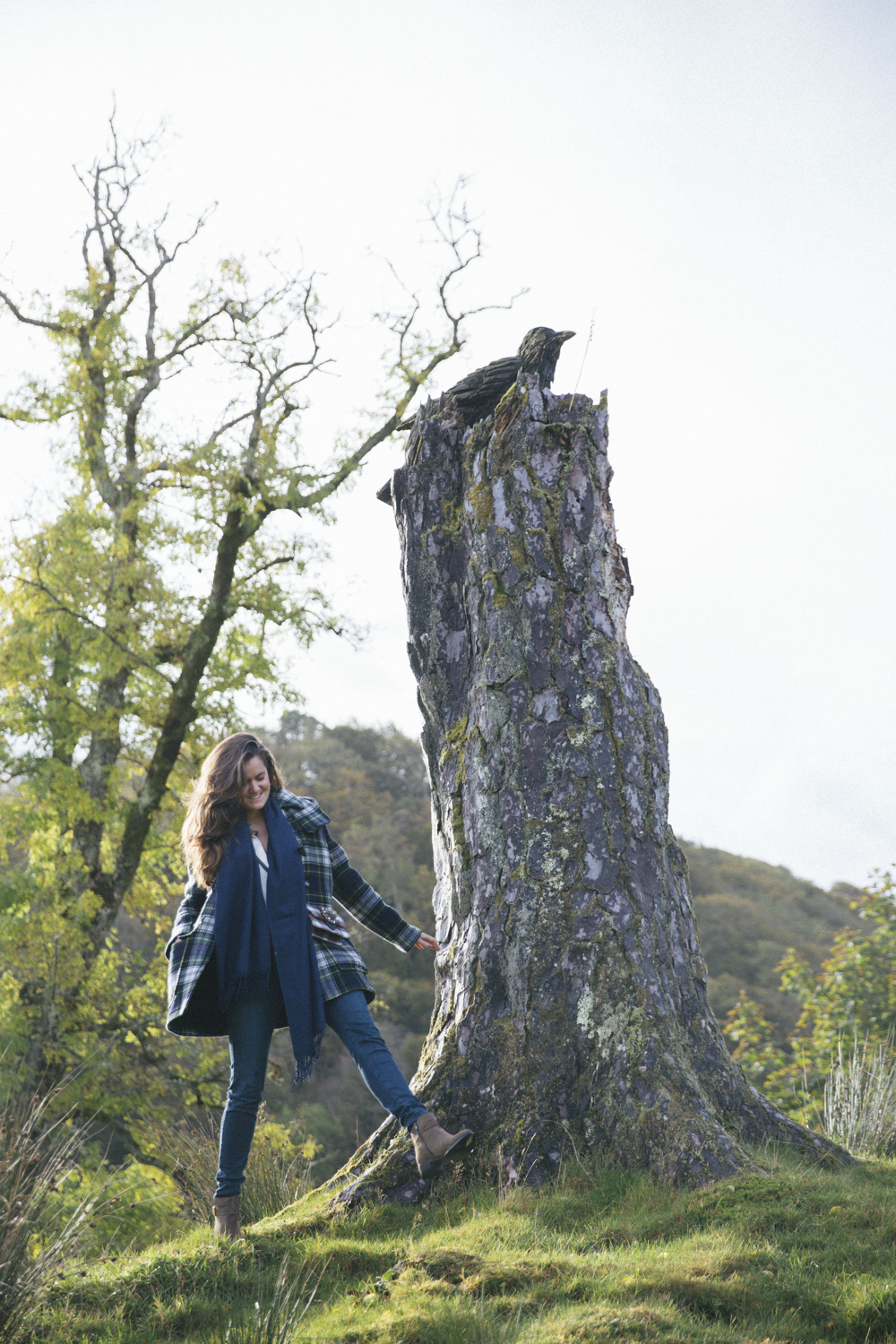 A stunningly beautiful estate, perfect for exploring.
You know I love a little sparkle!
We strolled off into the hills, soaking in the autumn sunshine.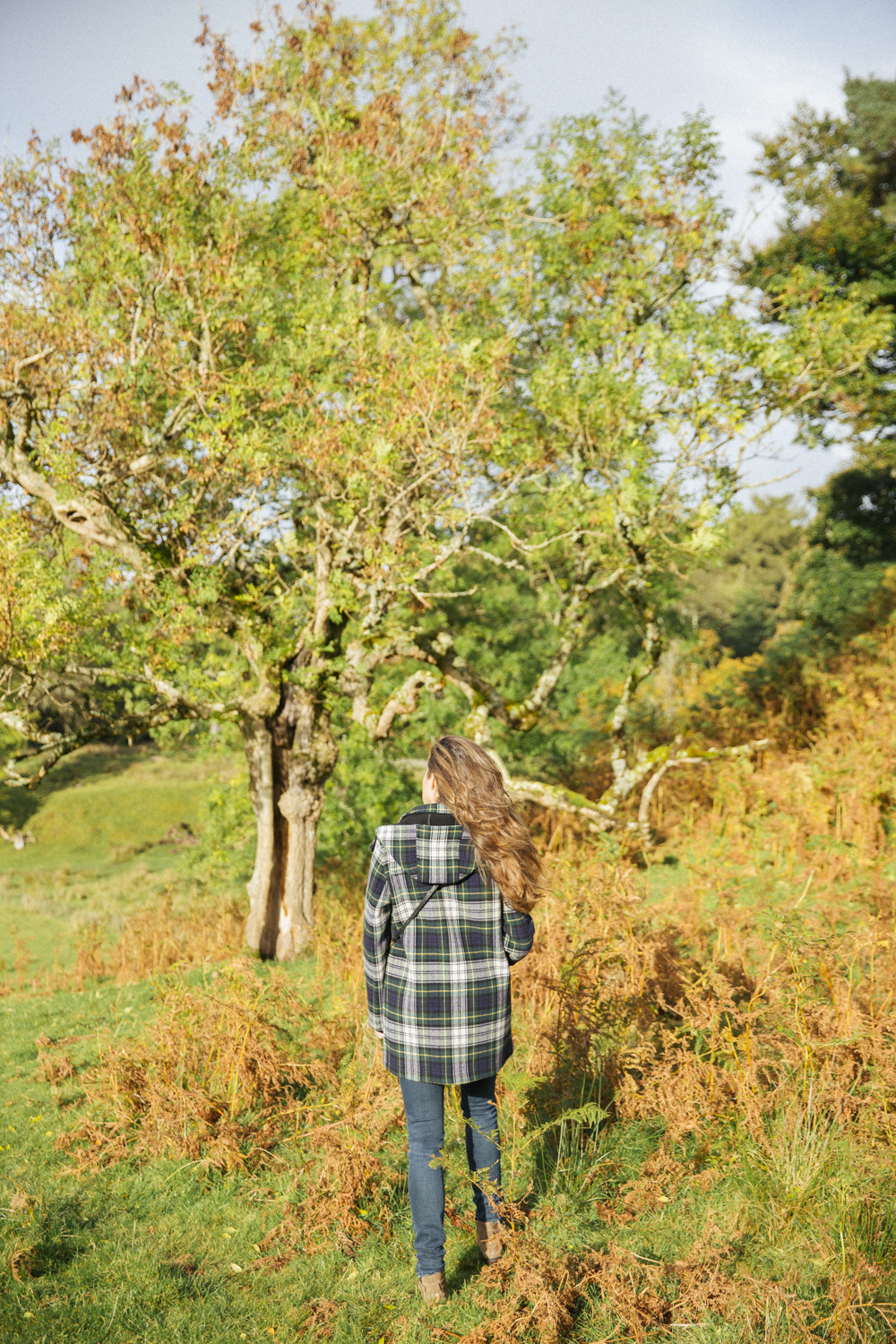 Marvelling at the changing colours.
After all, girls just wanna have fern.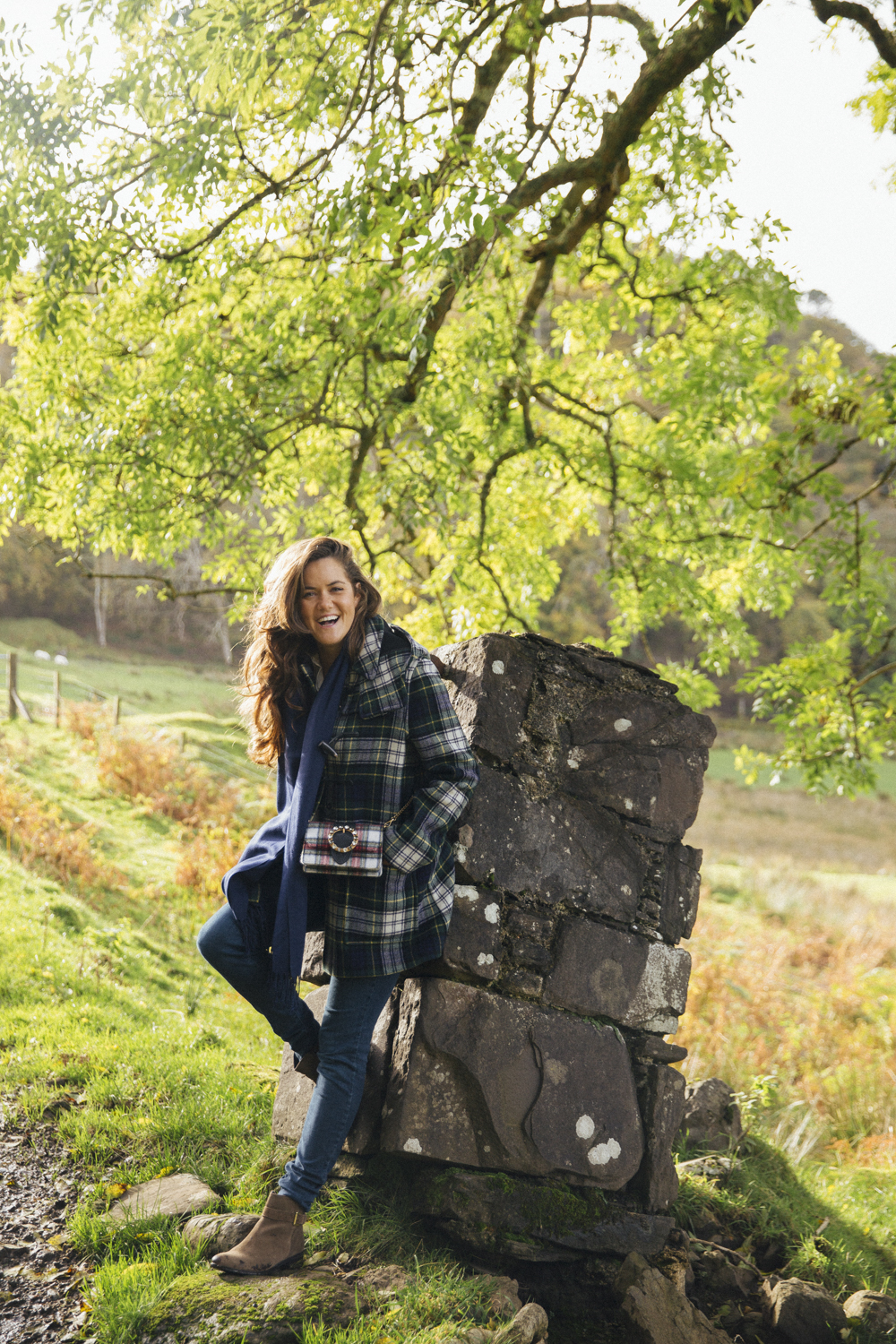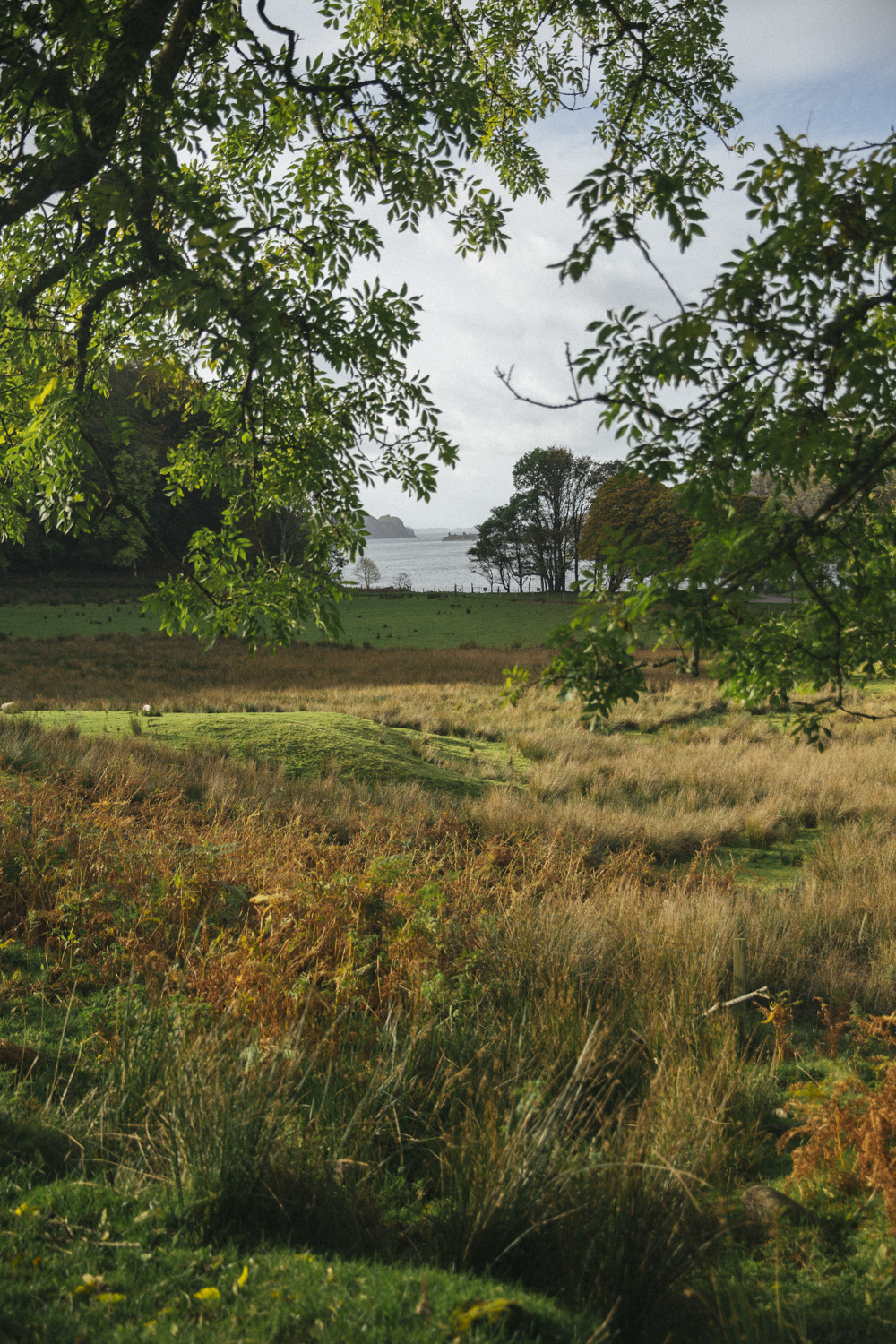 We visited the little museum, the old castle and made ourselves very much at home in the cafe. (Try the Victoria Sponge and chai lattes!)
Snapped up a few memories.
And meandered into Oban for a spot of lunch.
For which I dragged the somewhat unsure others into the port.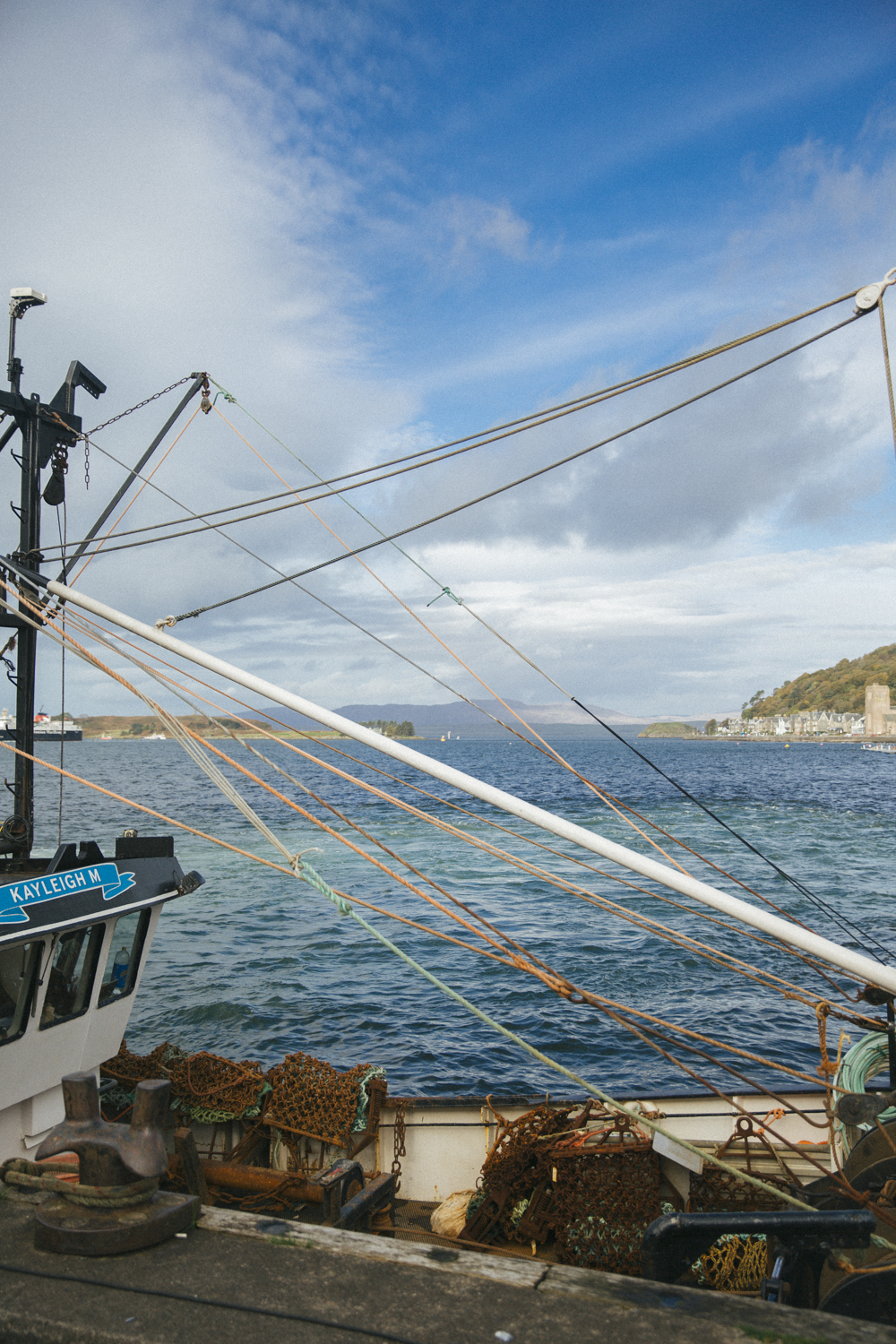 Where, sandwiched between a busy construction site and the ferry dock, you'll find some of the best seafood in the UK.
I'm not kidding.
This little seafood shack serves up the freshest produce, raw or perfectly cooked (using nothing but a camping stove).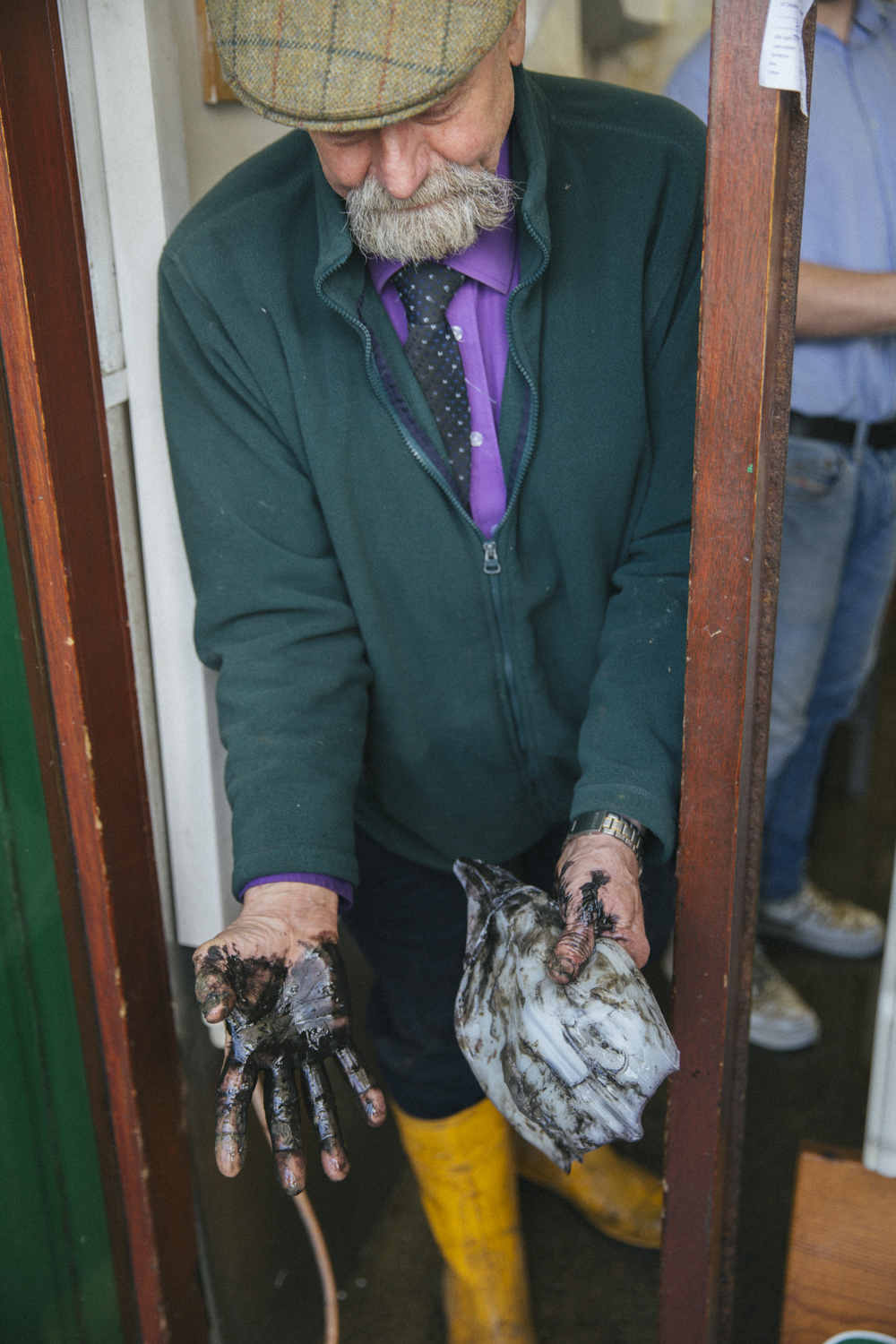 You can put on quite the spread for 20squid!
Plump buttered scallops, piping hot mussels in garlic and wine, fruits de mer with the most incredible oaky hot smoked salmon.
Utterly perfect with nothing but a squeeze of lemon.
Open every day from 10am – 7pm, find them beside the boats. Try whatever they recommend, but don't miss the oysters.
And a trip to Oban wouldn't be complete without a visit to this place…
Uber fans will want to take the tour, everyone else can head right up to the bar for a tasting.
Try the whole range, swirl it, sniff it, sip it, savour it.
Small batch whiskey to rival anything you've tried before.
And for those who can't take too much of the straight stuff, you're in luck! They just started serving cocktails!
Full of great food, warmed from the inside out by excellent whiskey, we waved goodbye to Oban.
The boys drove a pair of rather sleepy bloggers towards home, through the rain.
Pulling in 5 minutes from the hotel to set up camp in a cosy pub for the evening.
Once inside we snuggled up beside the fire, and didn't leave again until the darkest hour of the night.
The perfect end to an incredible trip to remember.
Scotland, you were a dream and I cannay wait to return!