Now that Halloween and Thanks Giving are well and out of the way, we can begin the Christmas festivities!
I'm very much in the "more is more" camp, so if we can stretch Christmas out just that little bit longer, I'm game!
And where better to experience fairytale London at its festive finest, than Belgravia.
Wrapped up in
Fur collared coat (25% off everything!)
Velvet handbag (on sale!) // Suede loafers
50% off LK Bennett! – Check out the sale – A dream for work, party wear & gifts.
Not at all sponsored, just a friendly nudge! As with all my "sale shoutouts"
Plus 25% off everything else online
A trip to Motcomb Street is something of a Christmas tradition for me.
I love to see this little chocolate box street brought to life with fir trees and twinkling lights.
This was where I lived when I hit "publish" on my first ever blog post all those years ago!
So it feels a bit like coming home.
You have to pop into Rococo for hot chocolates and edible pressies for the family.
Choose between classic, cinnamon spiced or one with a chilli kick that'll warm you right to your toes.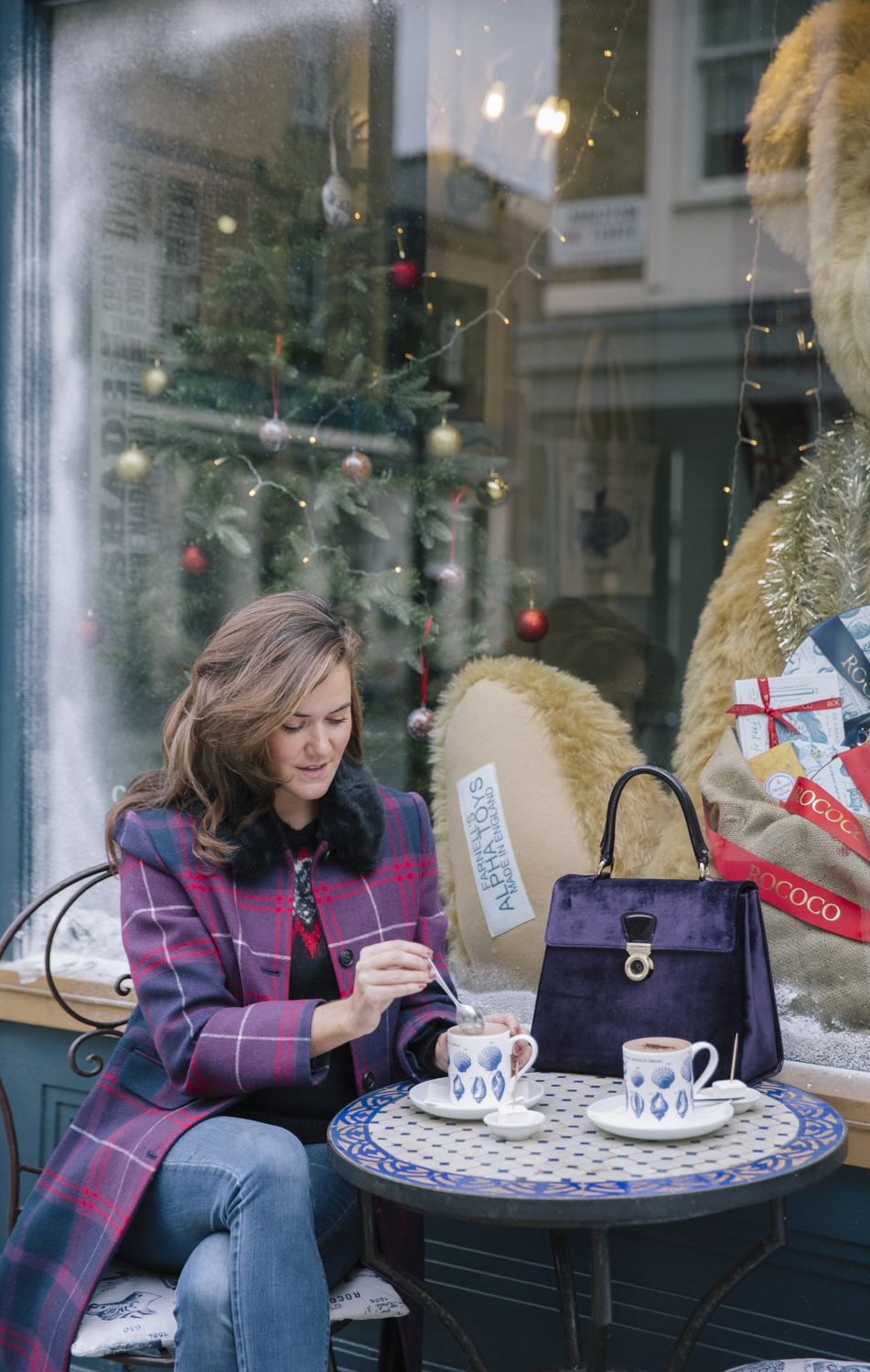 They don't offer whipped cream (heartbreaking!) but make up for it with homemade marshmallow pillows, for dunking.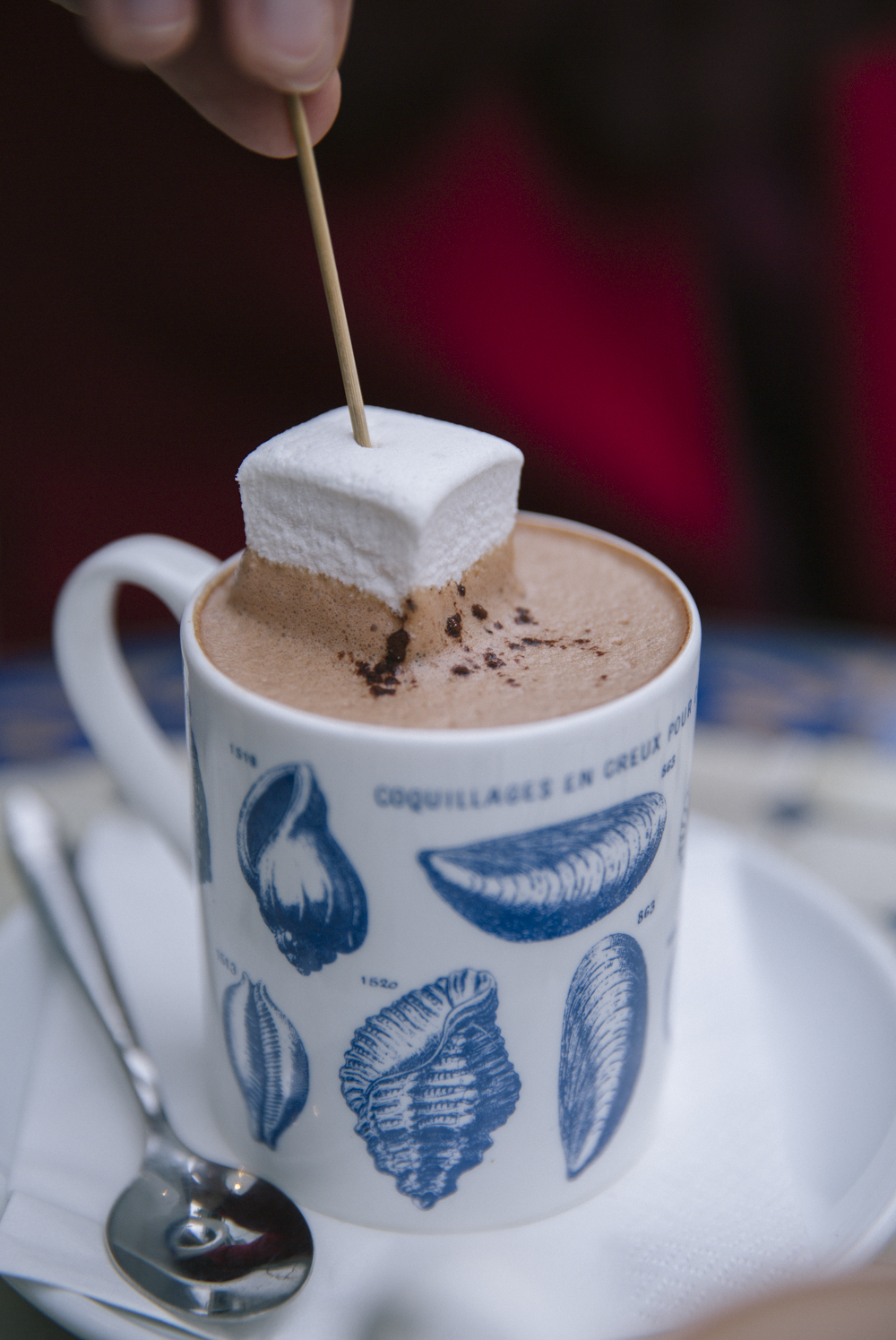 The rest of the street is filled with things you absolutely don't need, but simply have to have.
Tick off a few Christmas shopping errands, and maybe have a quick peek at something for you…
…just incase Santa forgets. You never can be too careful.
Stop off for a drink with friends at Motcombs, sit outside Parisian style and snuggle under cashmere blankets.
But if you're peckish, I've got somewhere better in mind.
The Alfred Tennyson.
Impossible to miss, find it on the corner where Kinnerton meets Motcomb.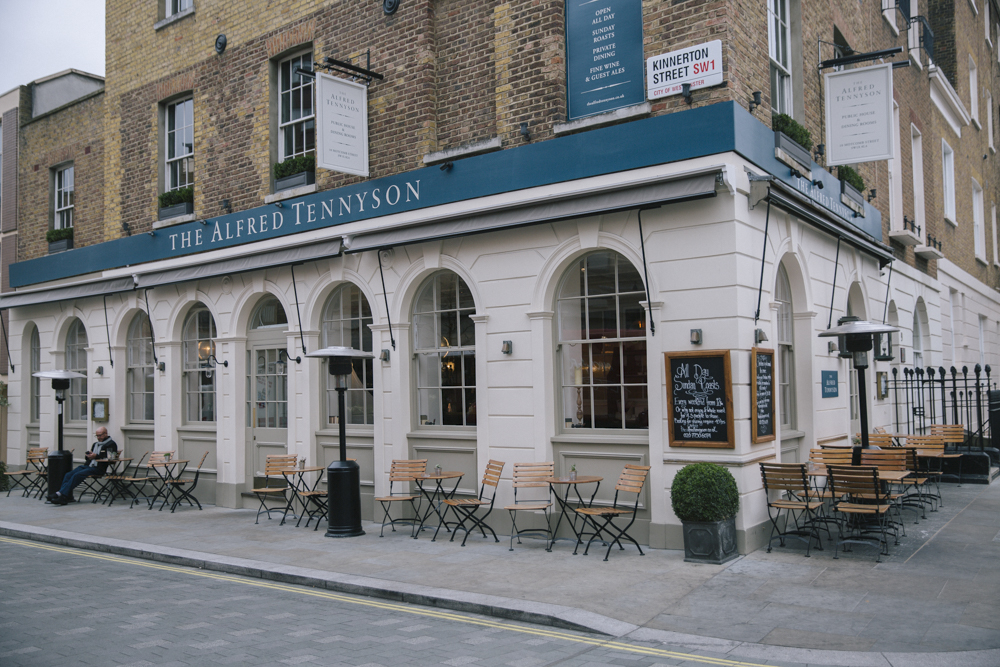 A charming London pub and every local's favourite.
Pull up a pew and tuck into some pork crackling, dipped in apple sauce.
Followed by something equally British and just as saintly.
Just promise me you'll save room for pudding.
Brace yourself for this, I think I may have found London's best apple pie.
Yep, it's a big deal!
Huge, piping hot layers of buttery pastry, filled with apple as sharp as it is sweet, drizzled in caramel and topped with rapidly melting ice cream.
The perfect size for sharing, apparently.
But I have complete faith that you could tackle one all to yourself.
'Tis the season, after all.