The hilltop city of Ostuni was our final stop in Puglia.
A crumbling, white washed town built into the rock with higgledy piggledy streets and houses that look like they may fall over at any minute.
If anywhere sums up laid back Puglian charm, it's Ostuni.
Button up mini dress – longer version here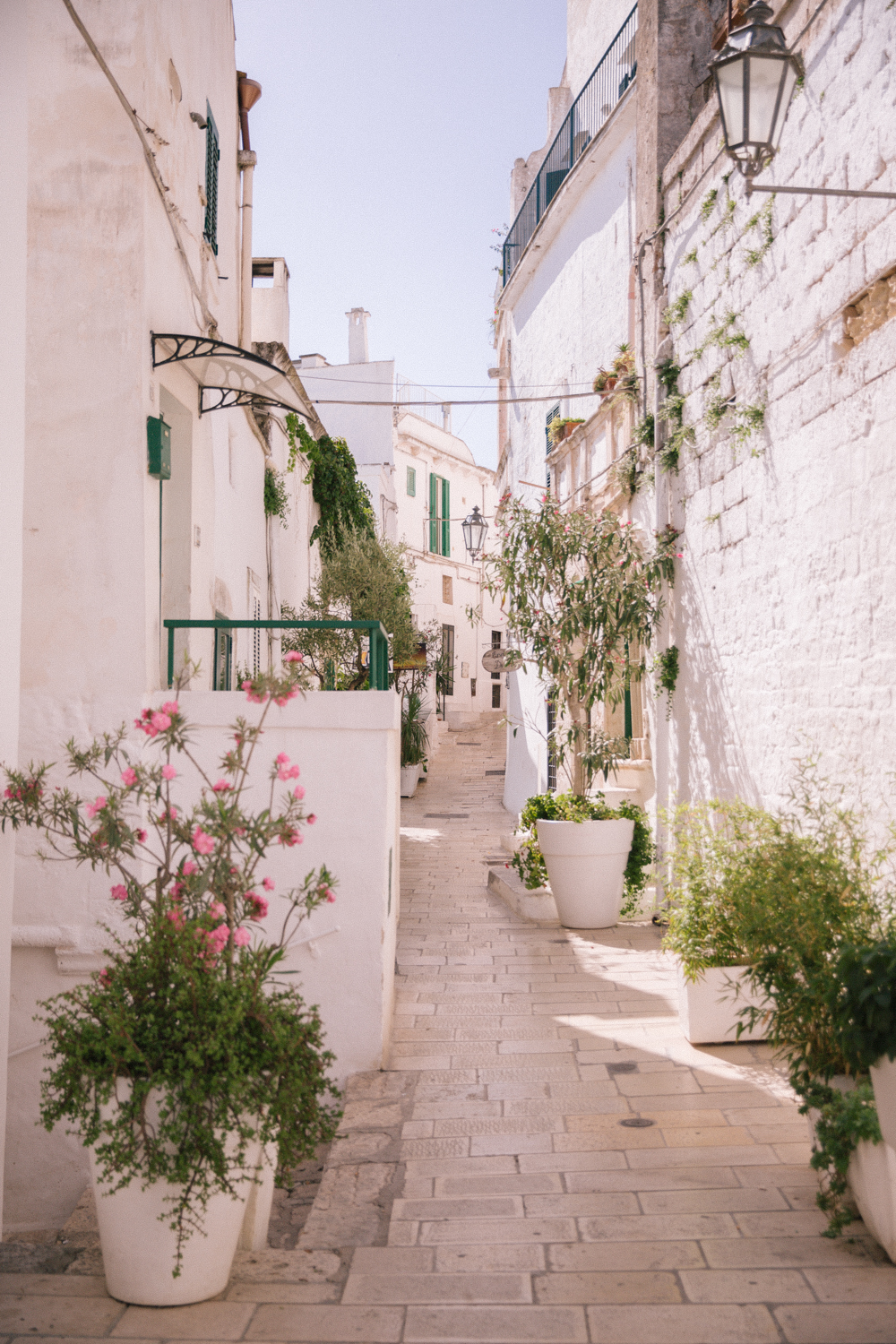 A warren of winding alley ways, hidden little side streets and secret piazzas just aching to be discovered.
We did our best to do them justice.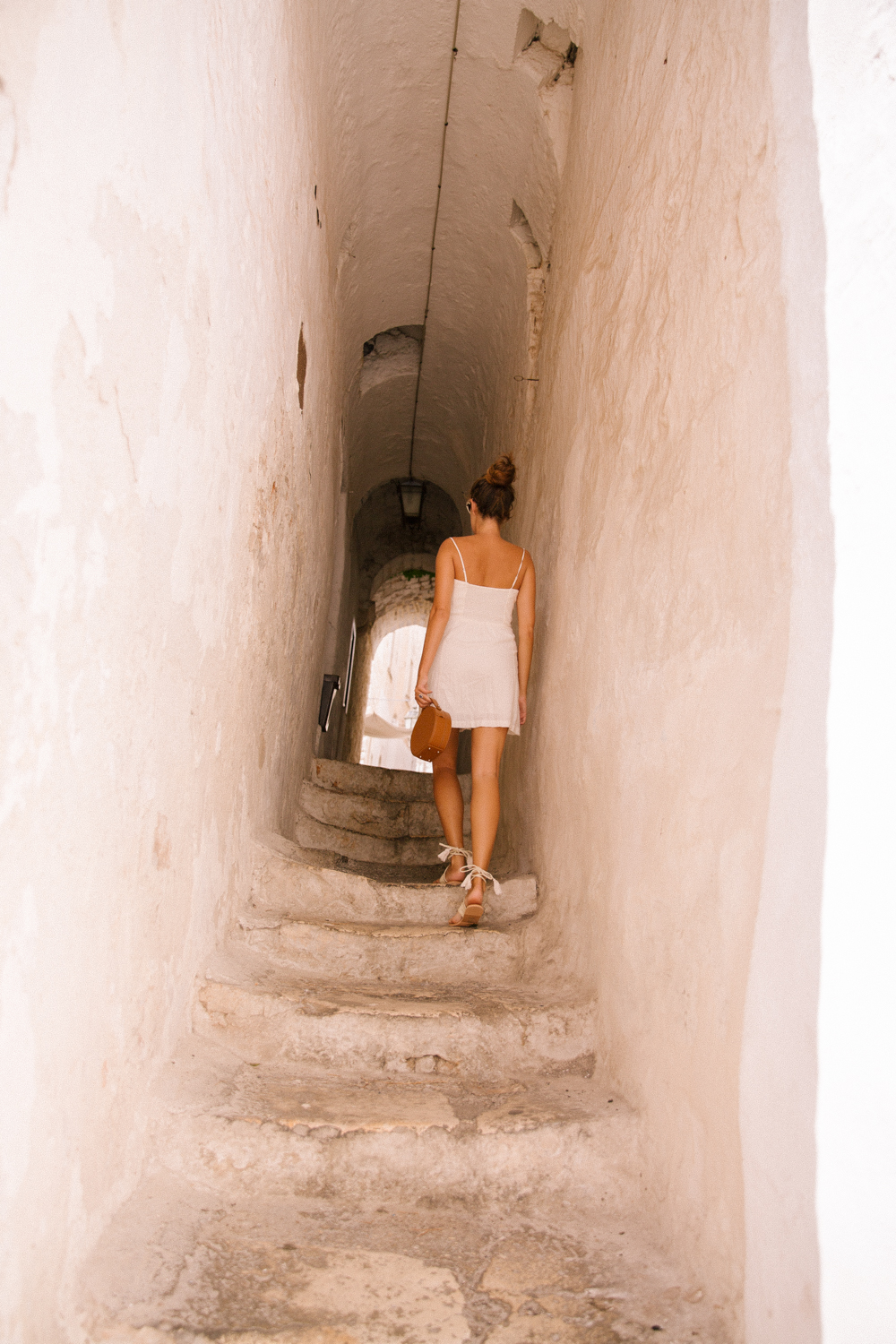 We stopped into teeny churches and towering cathedrals.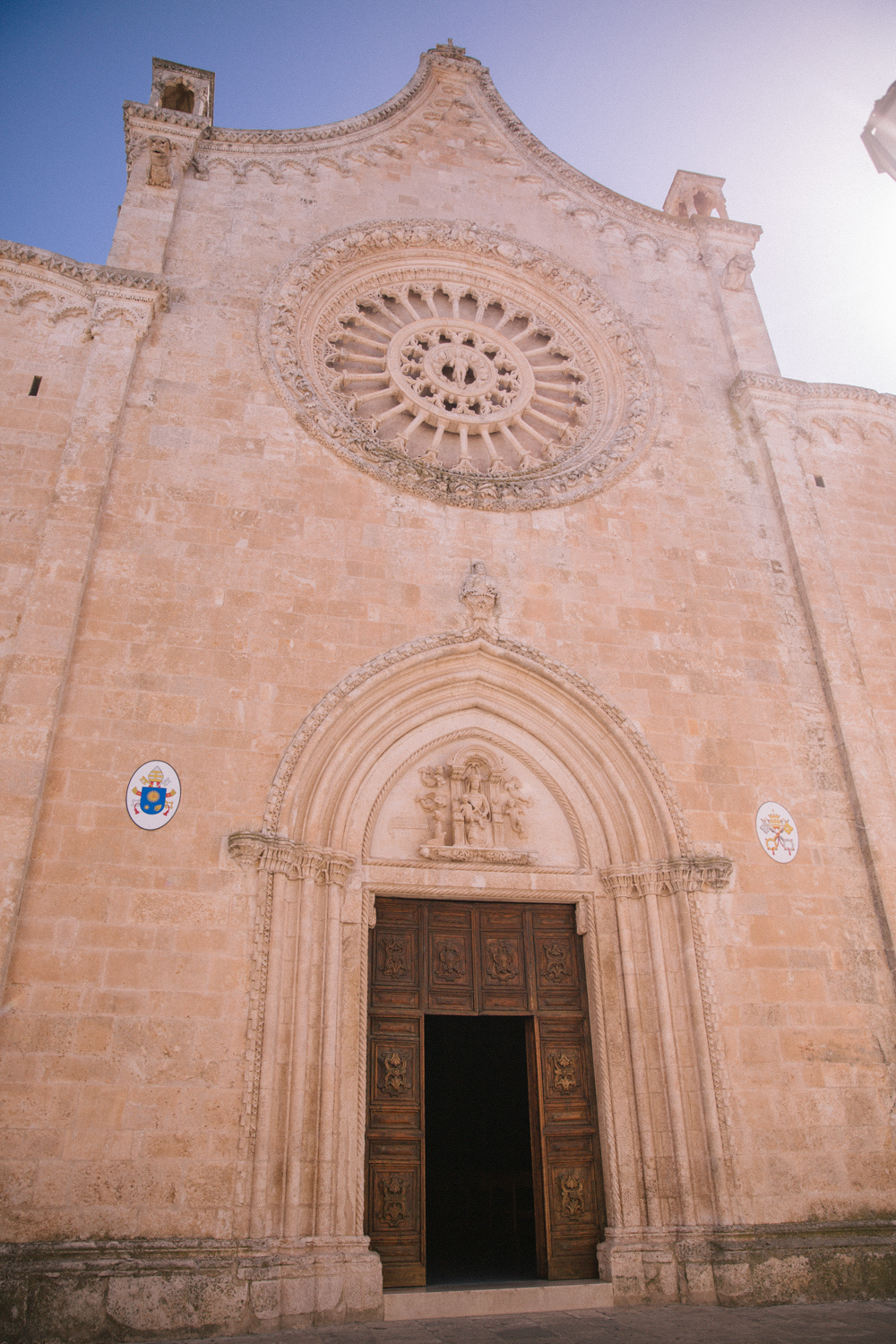 Delighting in the cool air of the dark, marble interiors and watching the crisp sunshine dance across the frescos.
There isn't a street in Ostuni that won't have you grabbing your fellow wanderer's hand and whispering "oh! Look at that!"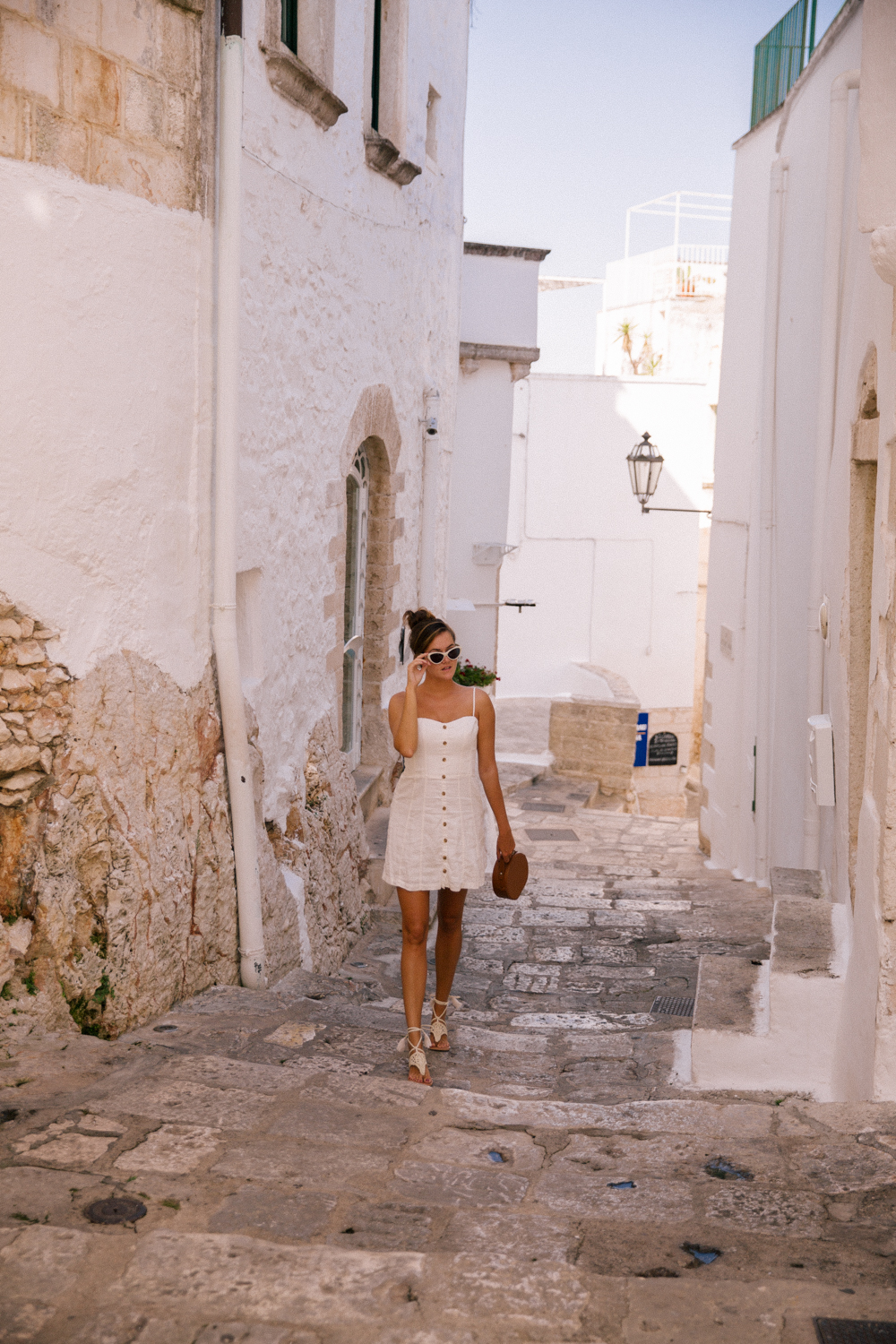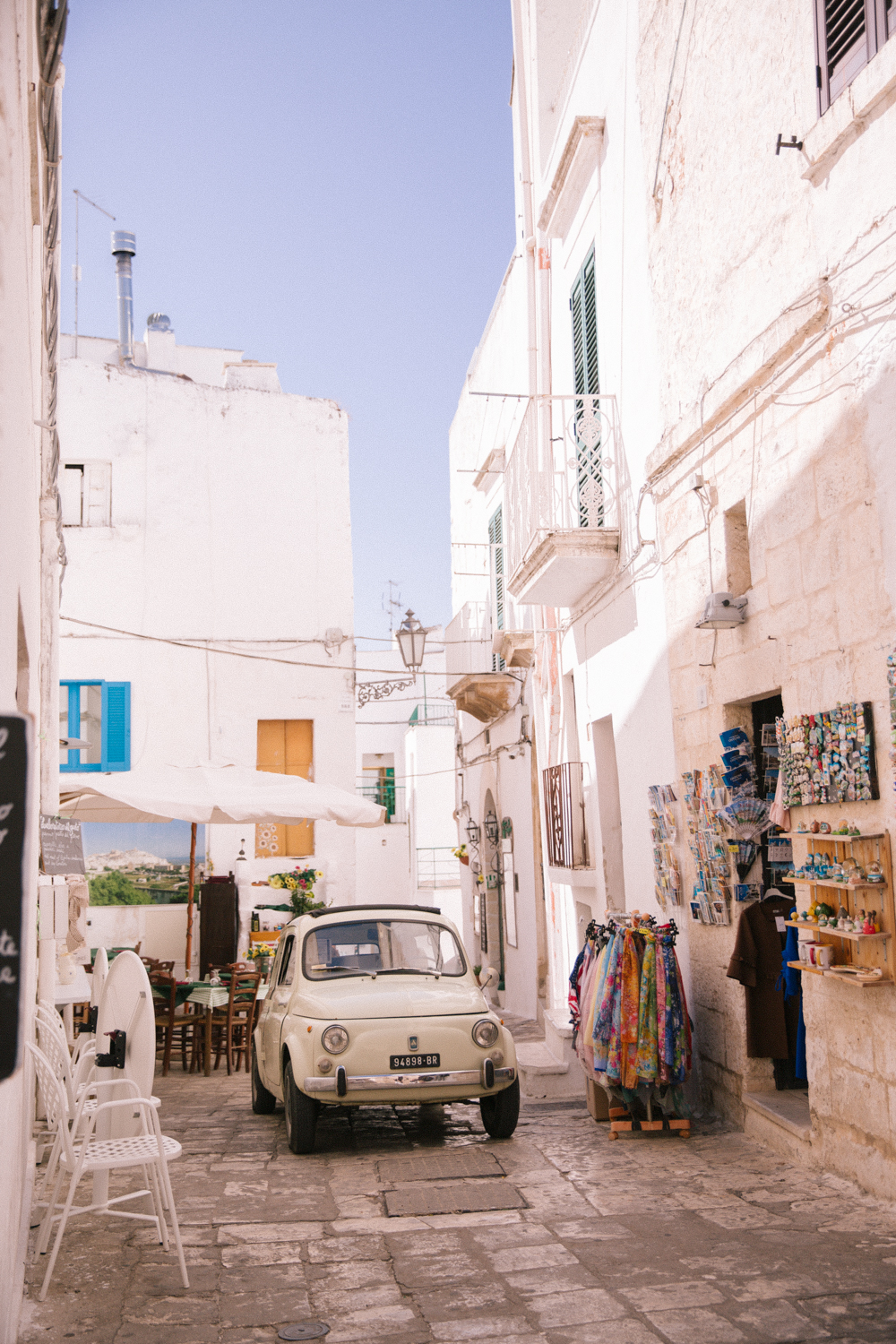 A few of the old houses have been turned into little cafes, but rather than filling the pavements with cumbersome chairs, they spread pillows over the stairs.
The effect is both tempting and rather aesthetically pleasing!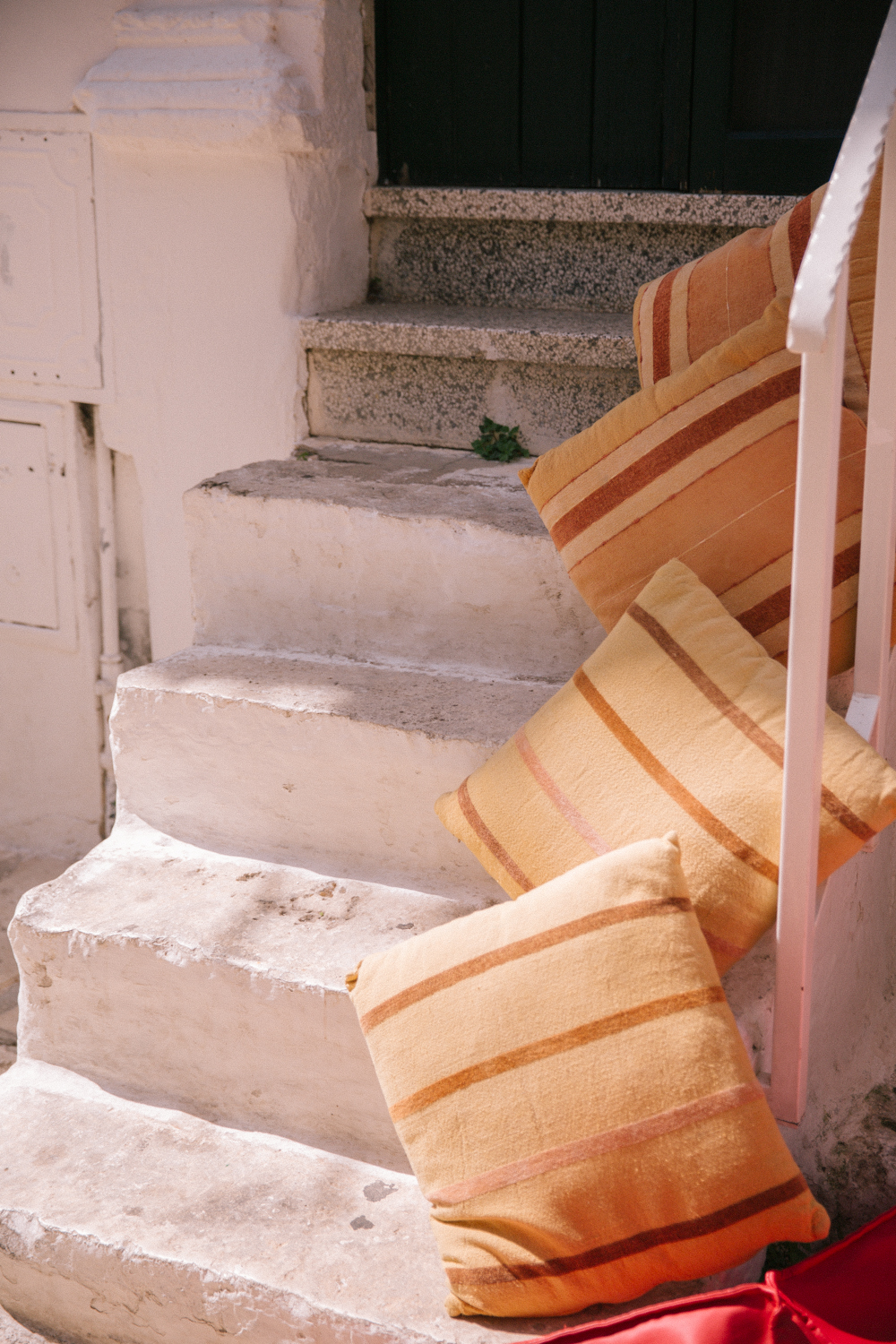 Down one such set of steps you'll find La Taverna Della Gelosia.
A beautiful little restaurant set up in someone's courtyard garden.
Take a seat beneath the trees, grissini and prosecco will materialise as if by magic!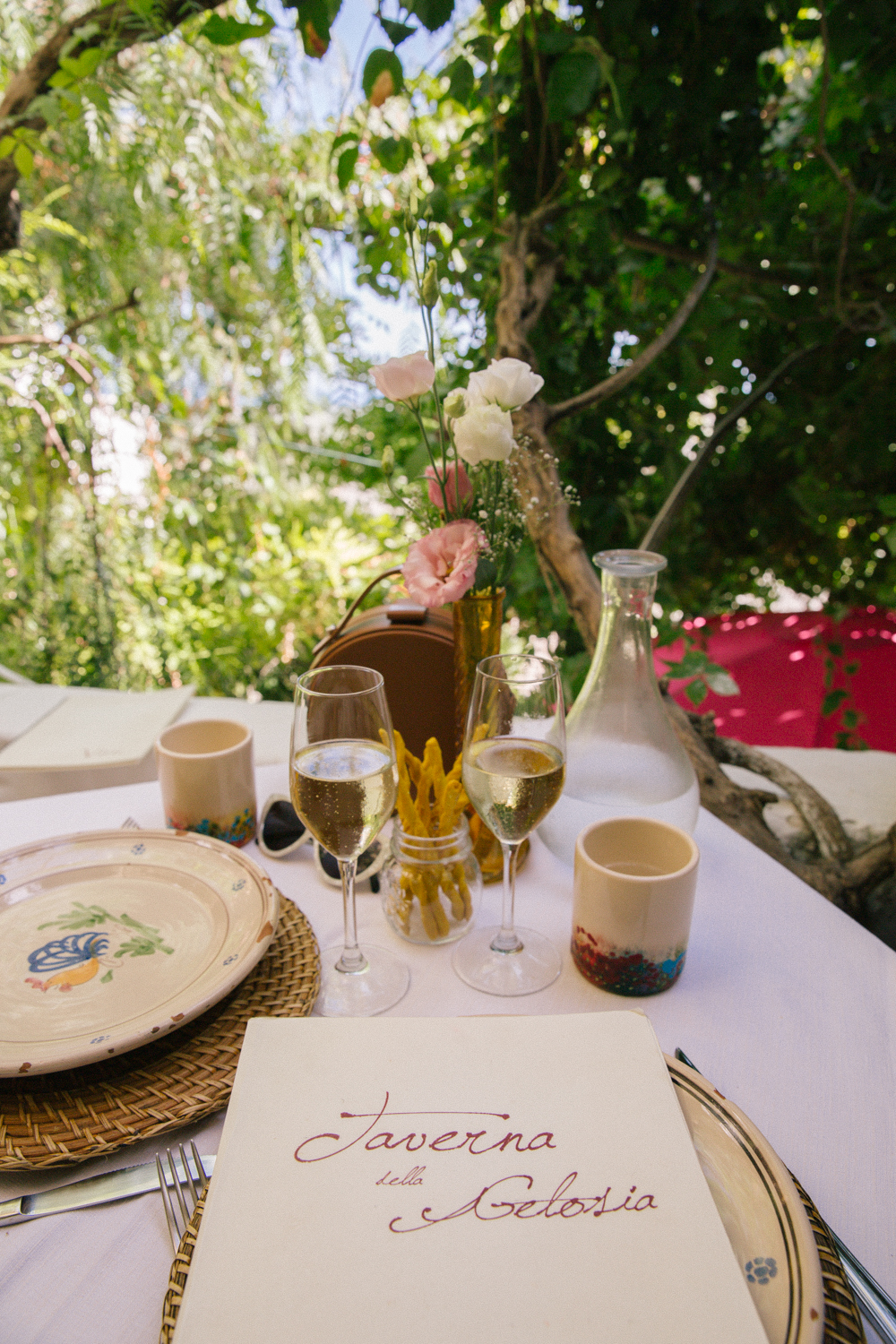 The menu changes frequently and is all in Italian.
The charming Leonora will help with any translations you can't quite figure out, rattle off the specials and suggest her favourites that day.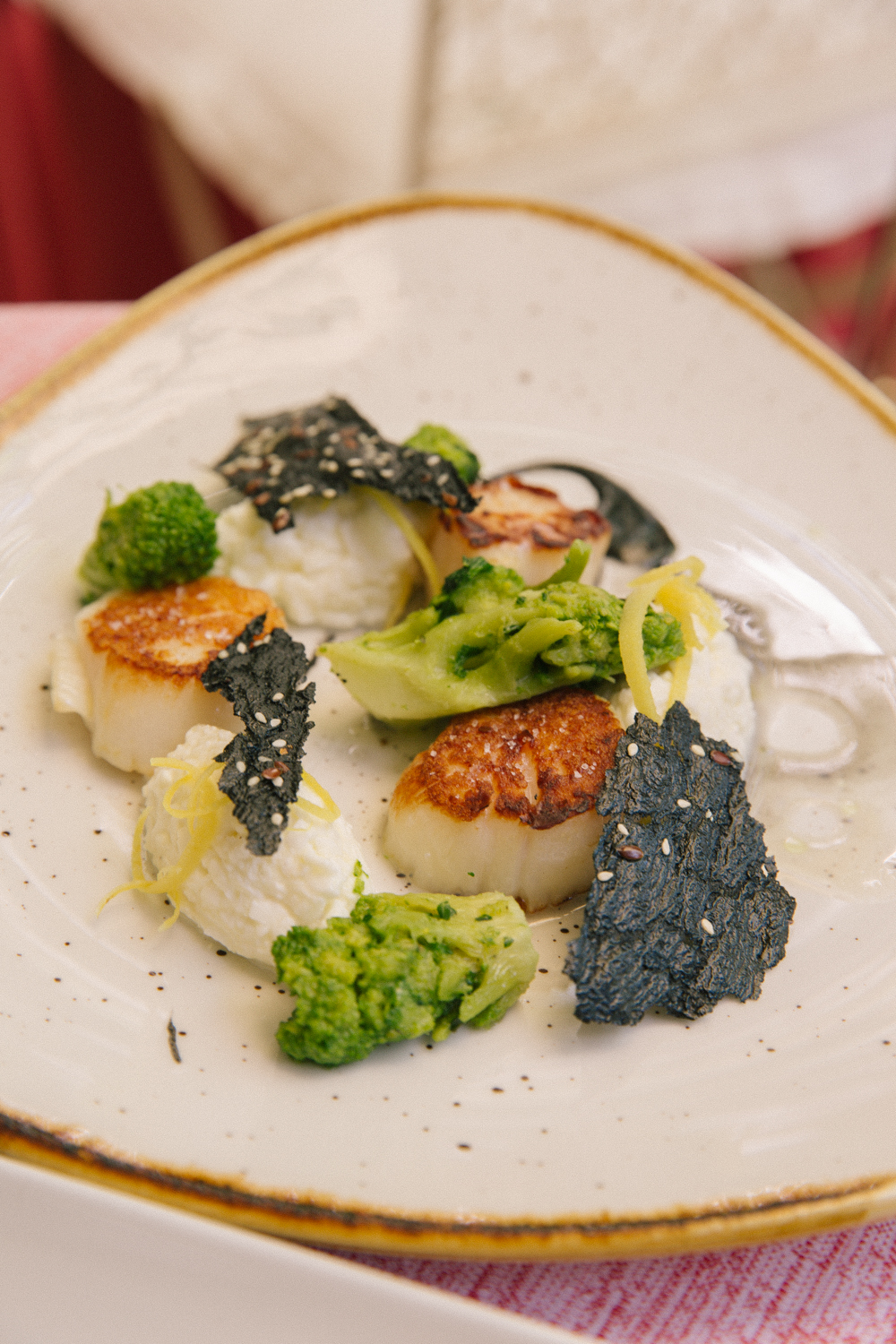 We had scallops, plump, perfectly cooked and served with cool lemon ricotta.
Tartar of red prawns with apple and green melon yogurt.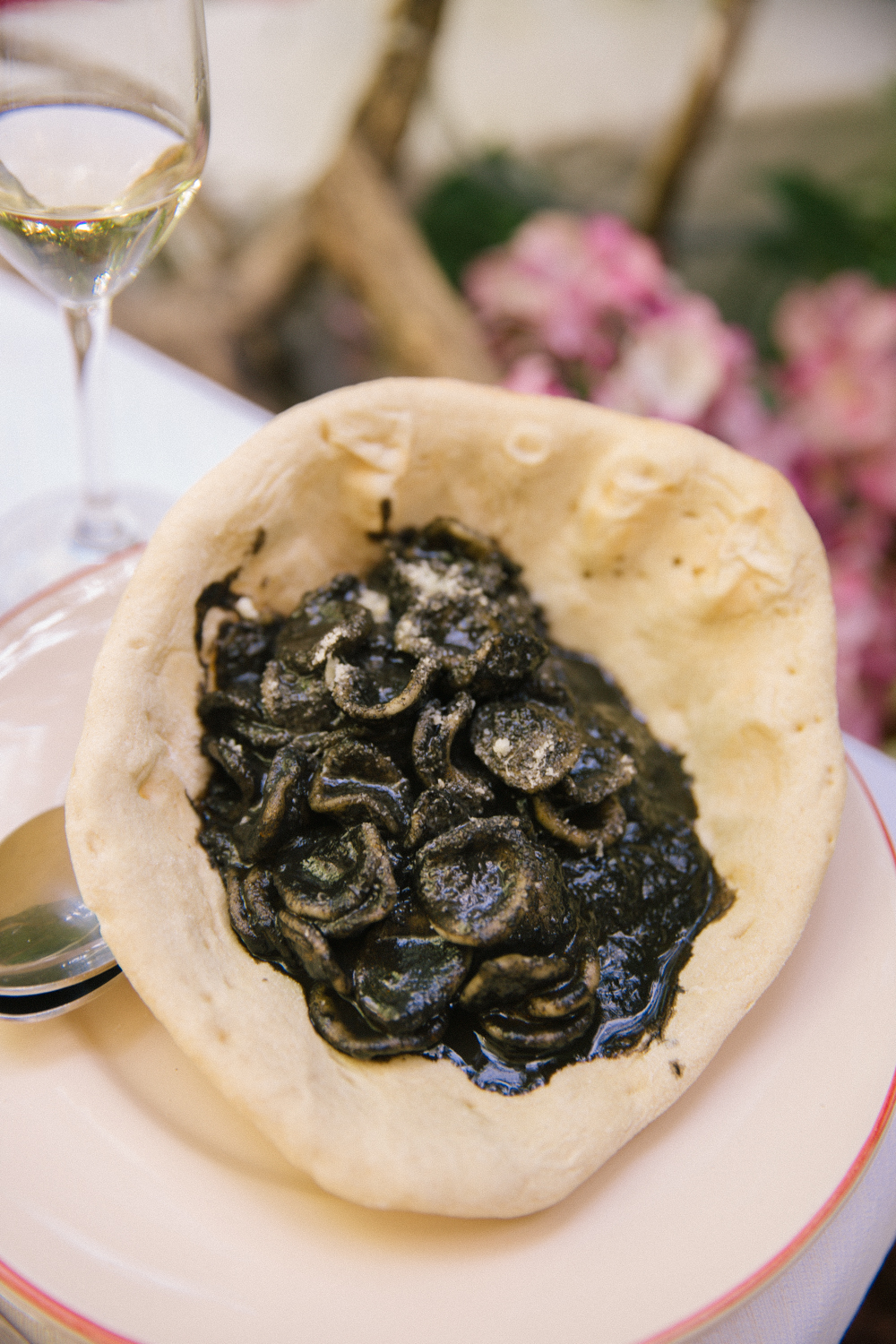 Followed by Orecchiette (the local pasta of choice) with black olives, anchovy and pecorino in a bread bowl.
A traditional local dish, not one to miss, unless you're on a first date. It does make smiling tricky!
After lunch we lingered and discussed the most recent wedding venue visits…
Il Melograno – A very nice hotel with a really, really lovely space for weddings. If you're taking the whole place you get a beautiful, olive tree lines courtyard. If you're not taking the hotel exclusively, there's another courtyard surrounded by bouganvillea, with bistro lights strung overhead. No time limit on dancing, an organic kitchen with a supposedly amazing chef (we didn't try the food).
Borgo San Marco – A really pretty spot, among olive groves with a beautiful yellow courtyard, perfect little chapel, lots of olive and citrus trees, beautiful lawns and lots of simple bedrooms. The perfect rustic venue, with the only caveat being the road noise from the nearby motorway. It probably wouldn't bother most people, it's by no means deafening, just a bit of a drone.
Wedding venue hunting is not quite as easy as this rookie bride once thought!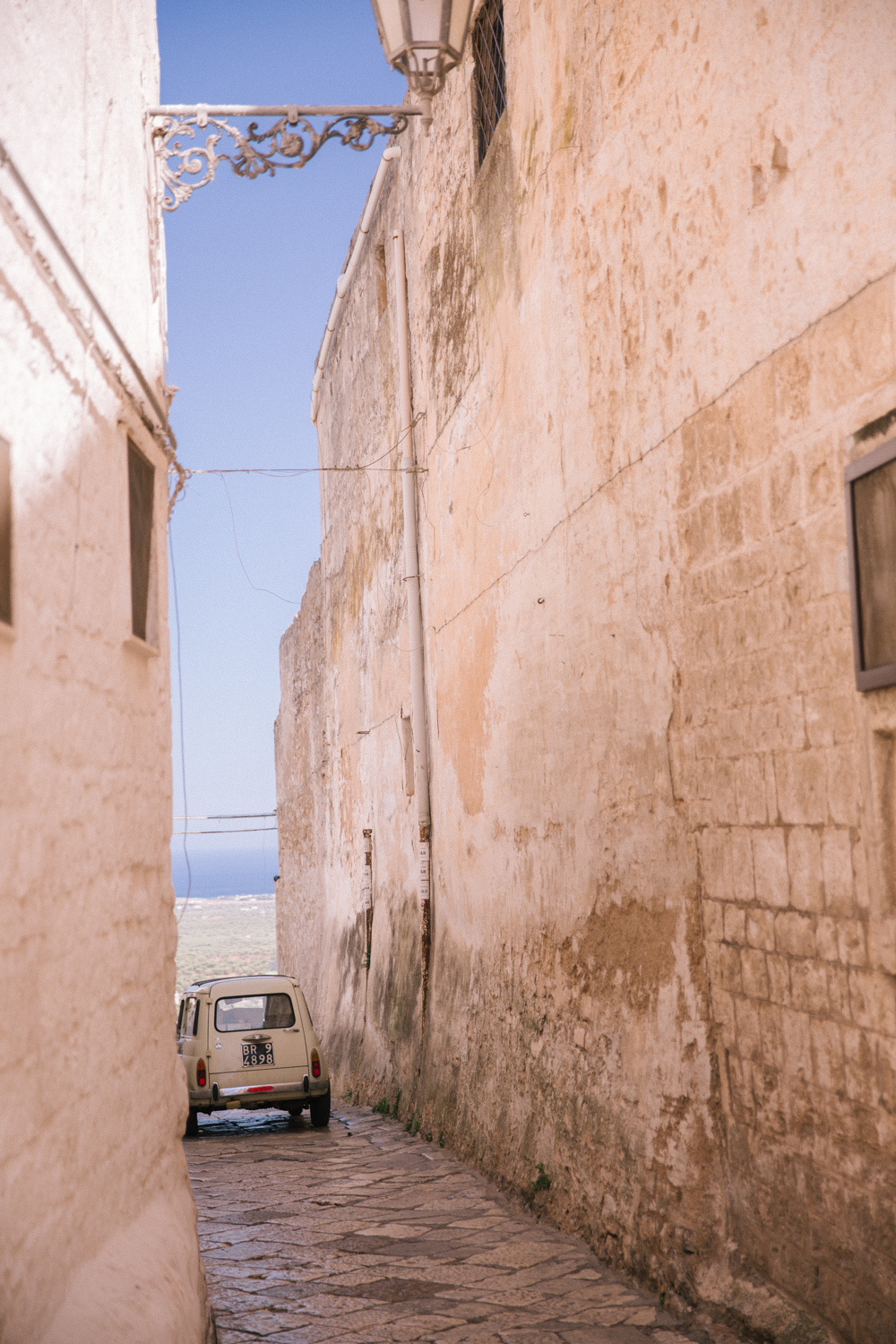 We spent the rest of the afternoon exploring Ostuni's crooked streets, taking our time, stopping now and then to stock up on traditional ceramics.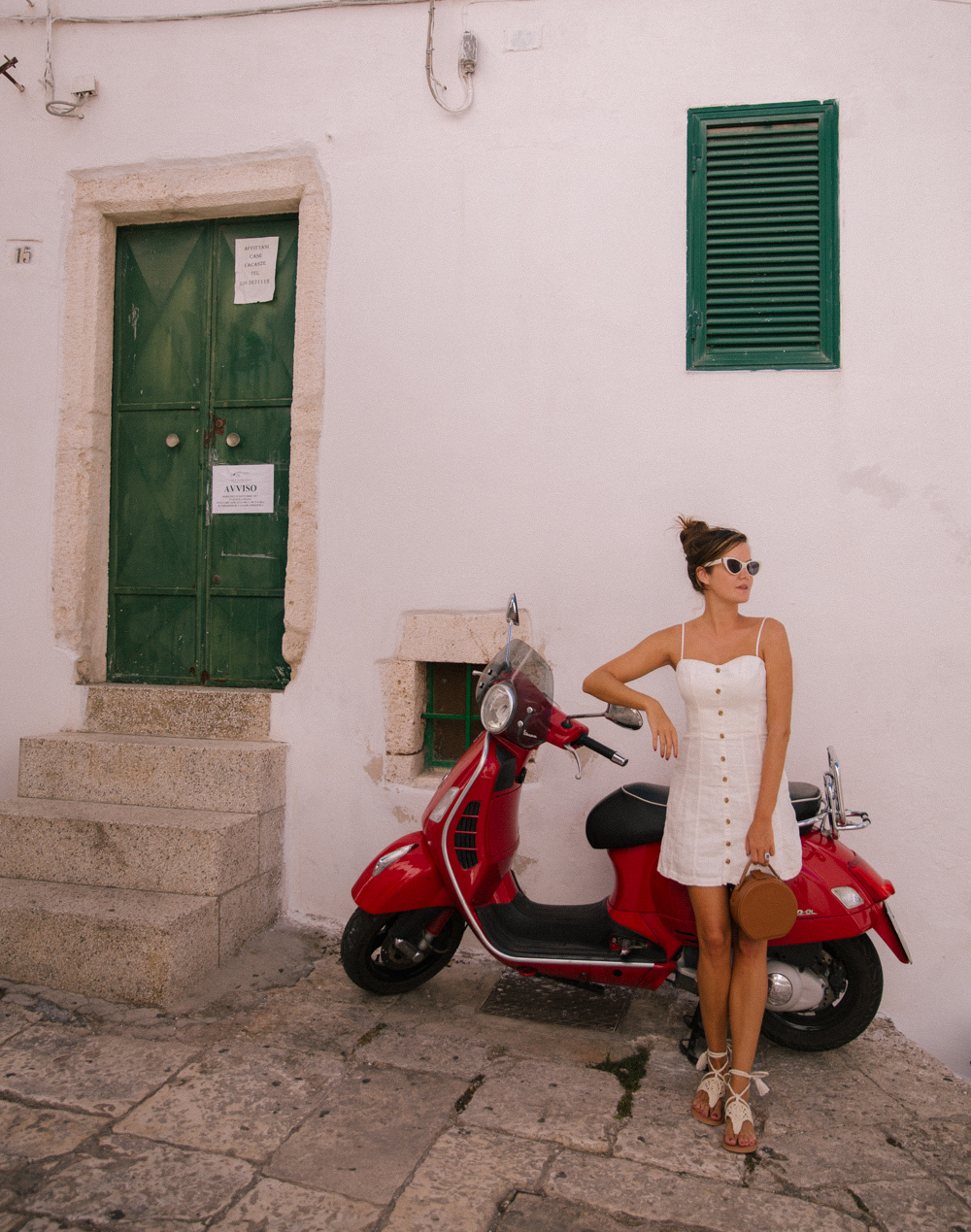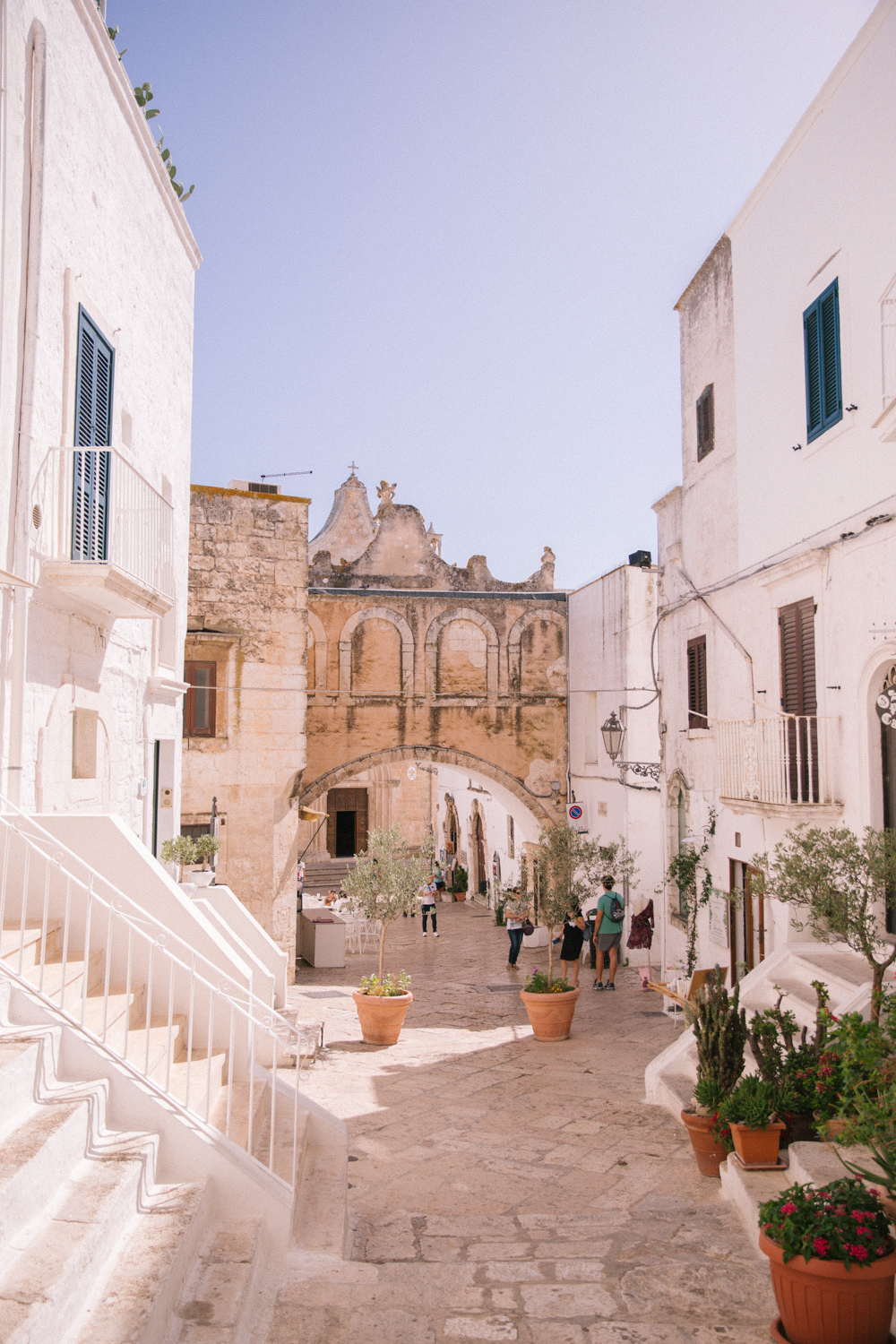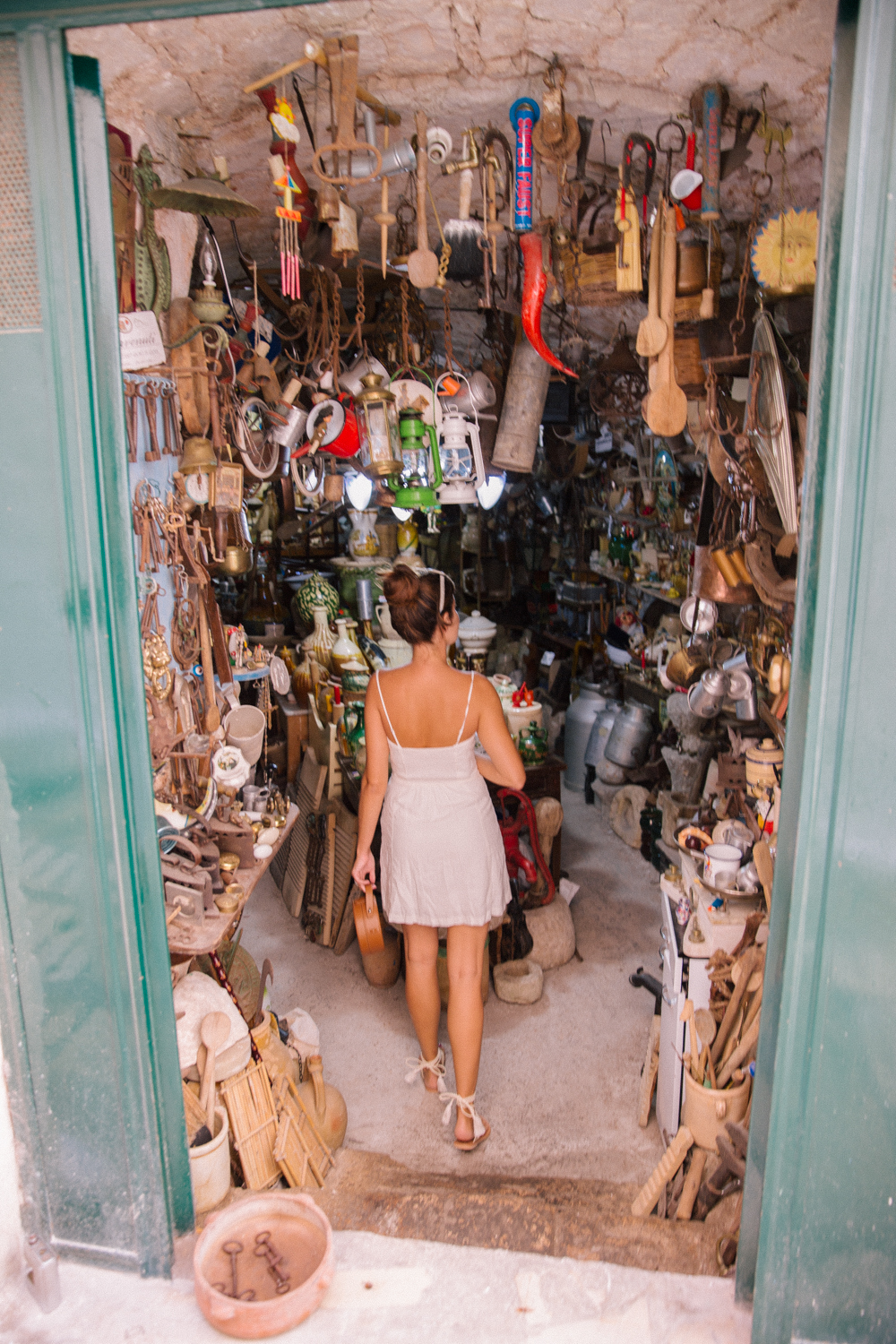 We finished the day with the best bellinis I've ever had (no small feat!) at Dadooda, sitting on the steps outside.
Followed by the most spectacular supper at world famous Osteria Del Tempo Perso (don't even think about not booking), which is only a few steps up the hill.
Ostuni most certainly deserves a pin in your map of places to go. History, architecture, food, drink, shopping and classic beauty. What more could you possibly ask for?
A wedding venue, I hear you say?
Oh I've found my Italian dream, I just need to finalise the paperwork before sharing just where! Once that's all sorted, the fun begins!