Finding the perfect outfit to take you from an afternoon of work meetings straight to a friend's party is no small thing.
Though it may look it next to these pillars…
It seems the perfect, Coco inspired suit does exist.
And what's more I found it on the Great British highstreet, take that Paris!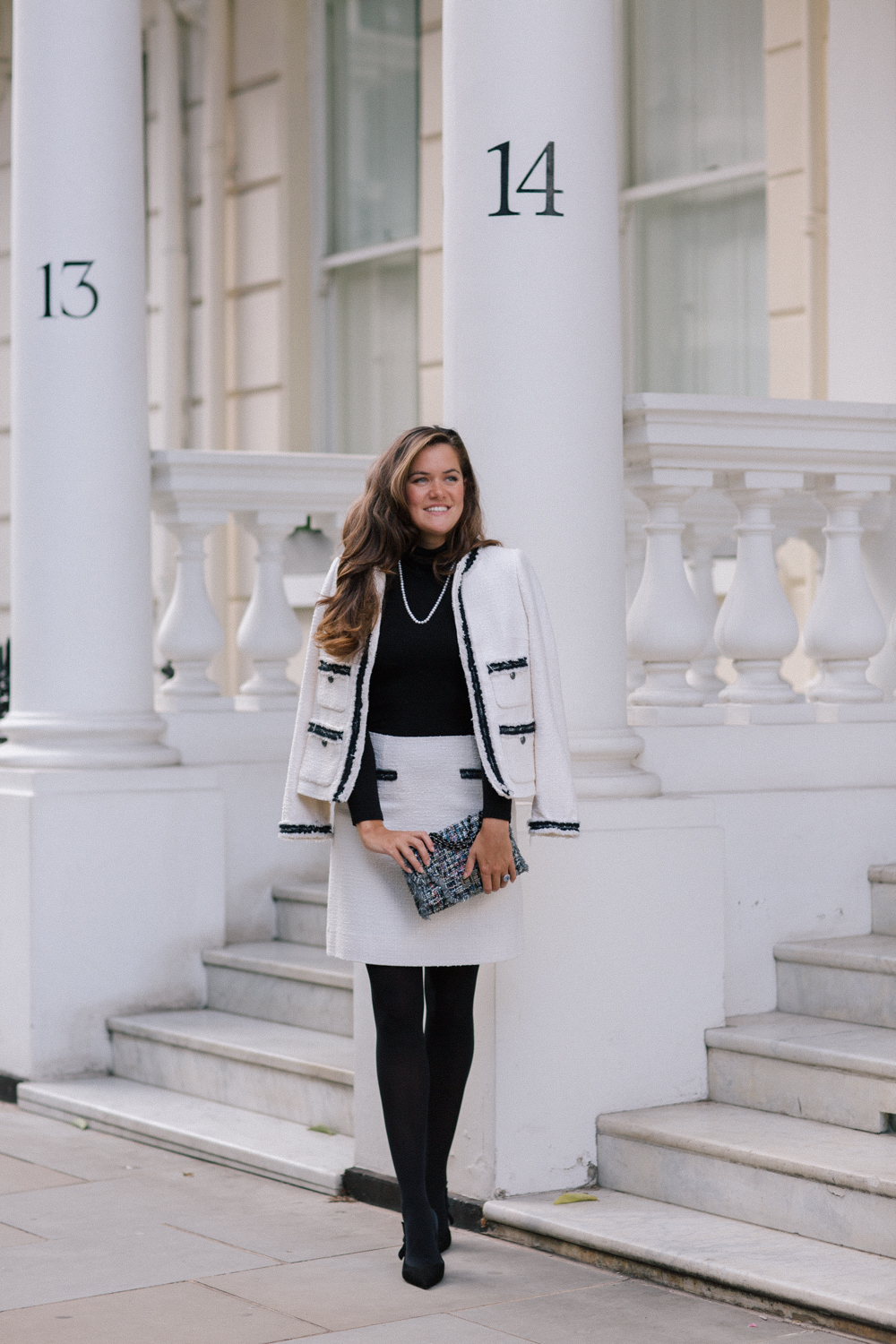 In fact, now I come to think of it, everything I'm wearing is highstreet. Can you guess which shops?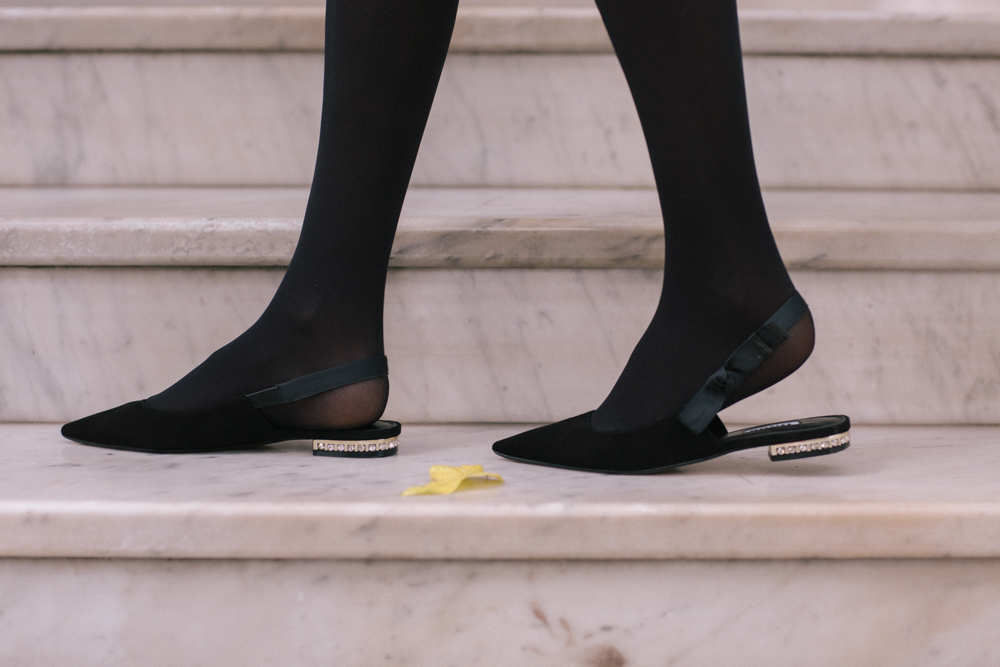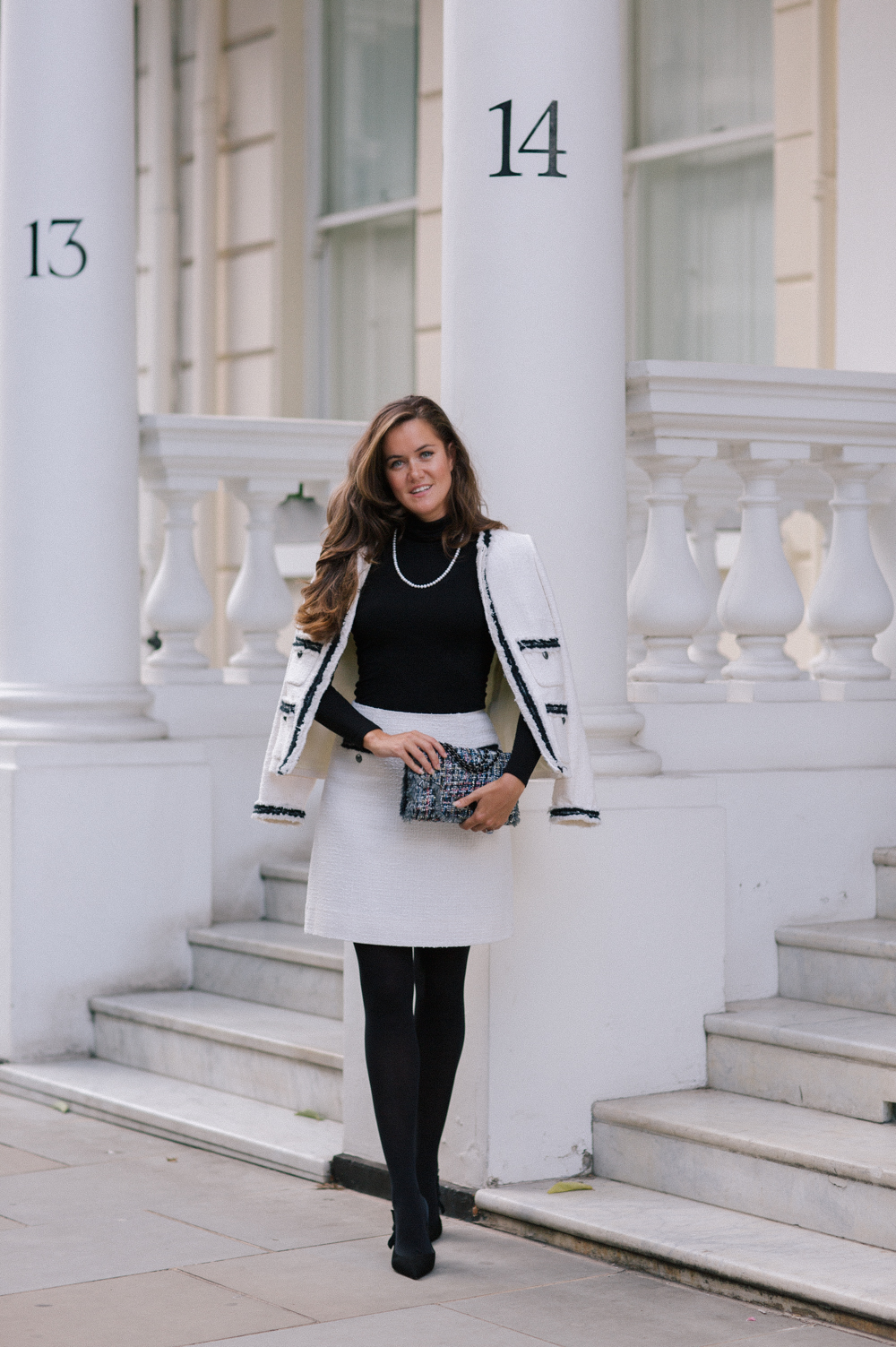 Cream suit jacket // Matching skirt
Black silk poloneck // Black tights
Tweed handbag // Slingback shoes
I've been after a tweed handbag since the leaves first started turning, and I'm stupidly pleased with this little find.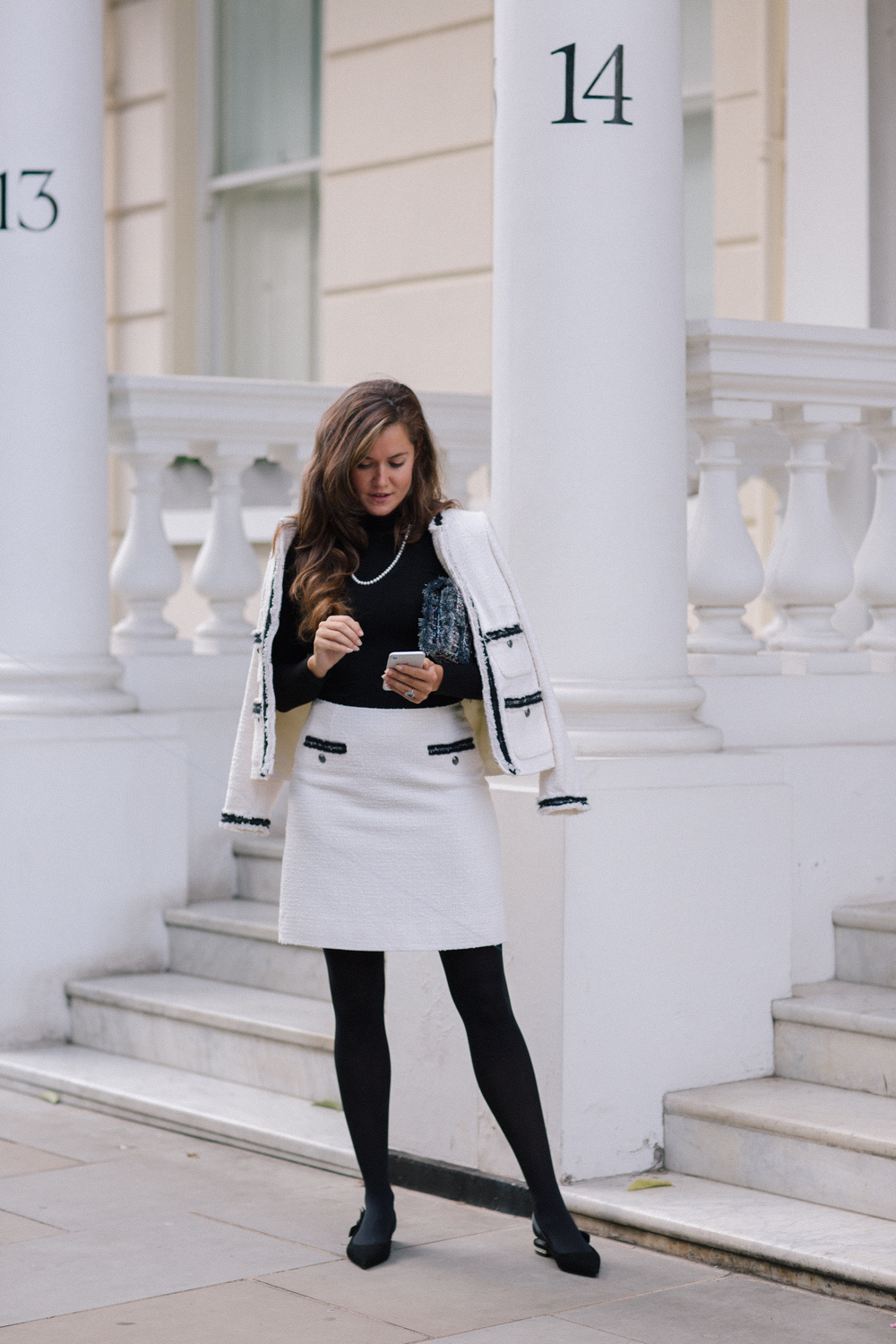 Who says you need to blow a small fortune to pull off "classic"?
After all, the less you spend on shoes, the more you have for cocktails!
In other news, my lecture series on economics is in the pipeline, do let me know if you'd like to reserve a seat!