A rap on the door followed the sound of feet pitter pattering down the hall to our bedroom.
No sooner had my fiancé opened the door, than his spot in bed was taken.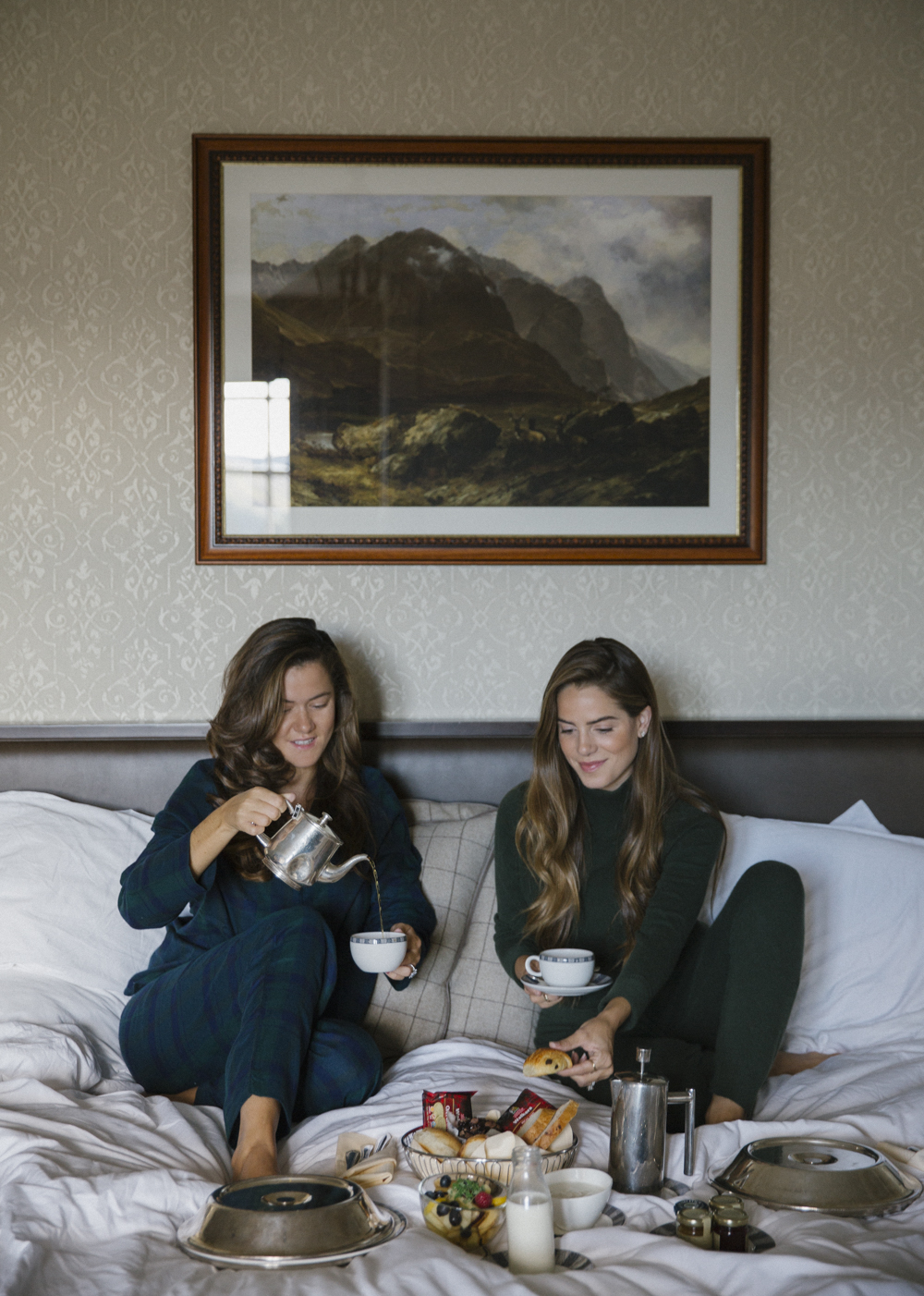 We spoiled ourselves with a bed picnic, over looking the grounds of Gleneagles.
Hot tea, followed by warm pastries, then a slap up Scottish breakfast – bacon, eggs, haggis, the lot!
Proper fuel for another beautifully crisp day of Scottish adventures.
Double breasted red coat (so warm and soft)
Black furry cuffs // Black polo neck
Black jeans // Quilted rain boots
A little bit in love with these black cuffs. They keep the breeze from going up your sleeves and give a wonderful vintage vibe to any classic coat.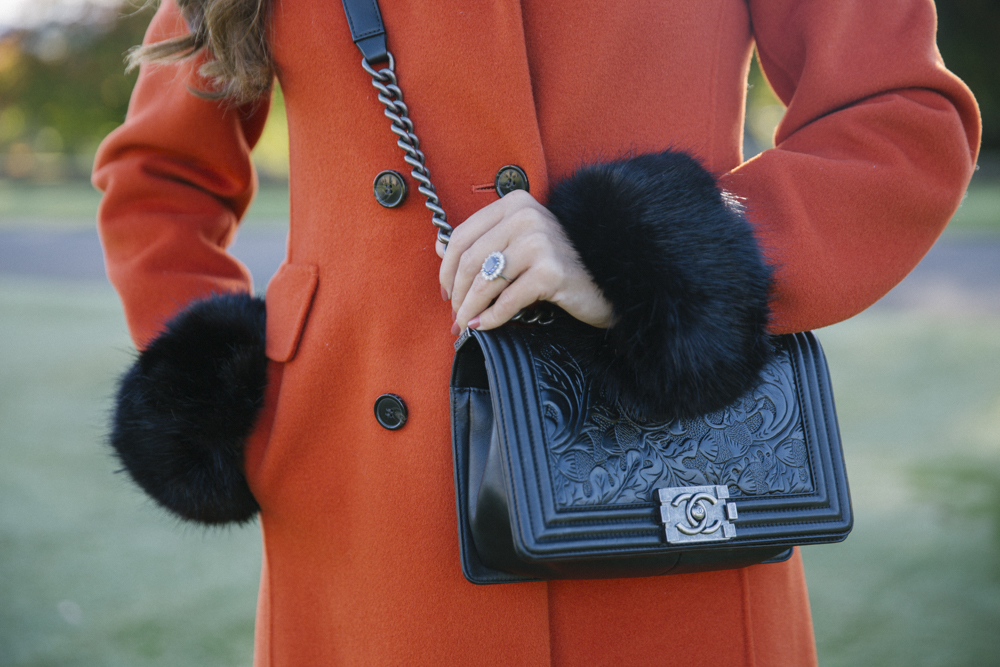 And if you're into vintage vibes, you're going to love our transport for the day!
We got set for some serious horse power!
After a quick nose tickle, of course.
(It must have been the early start because both Julia and I were feeling a little horse…)
We introduced ourselves to our steeds.
And hopped aboard.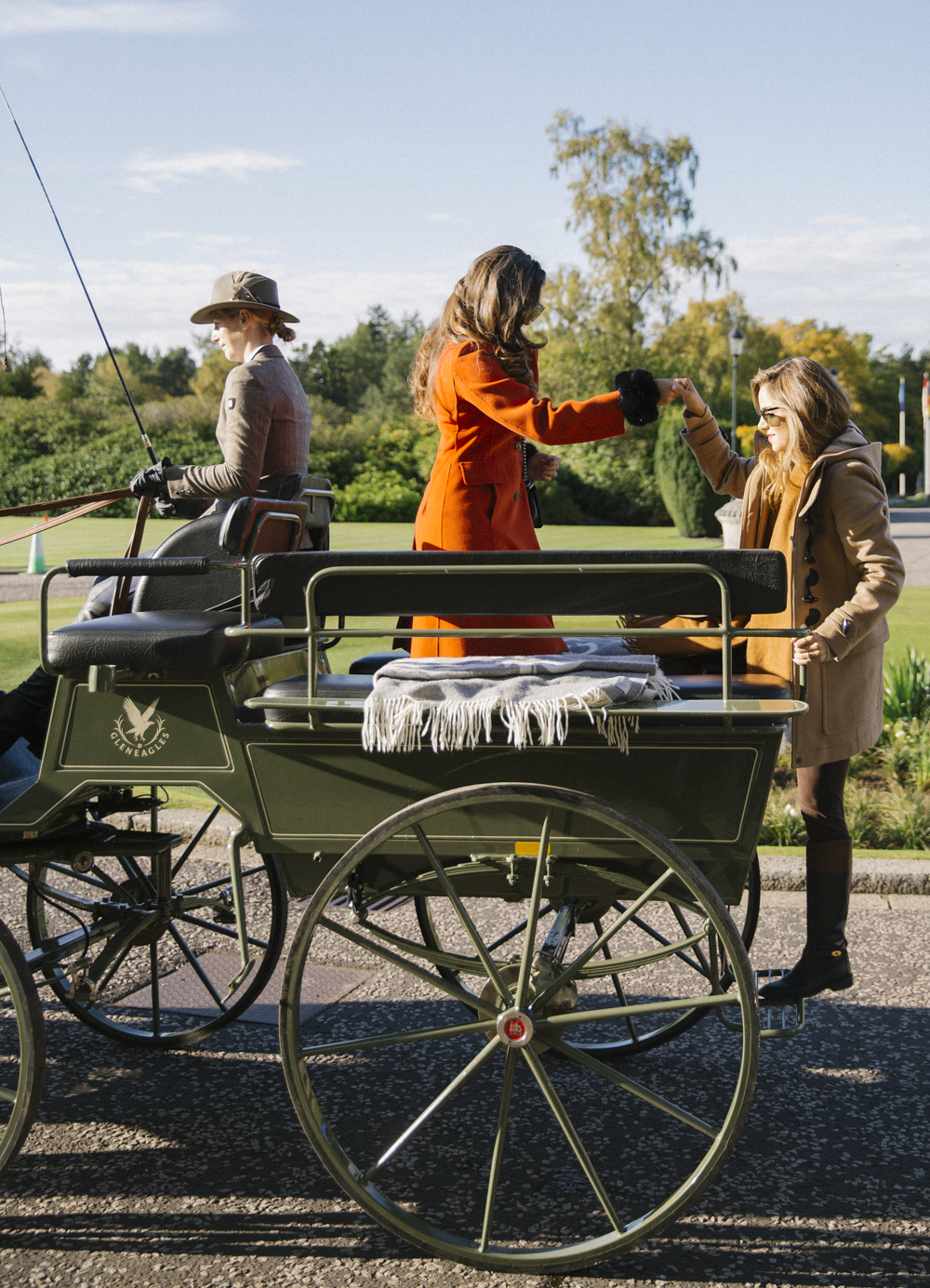 Ready to see a little more of the Scottish countryside.
Racing through the autumn colours, snuggled beneath a woolen blanket.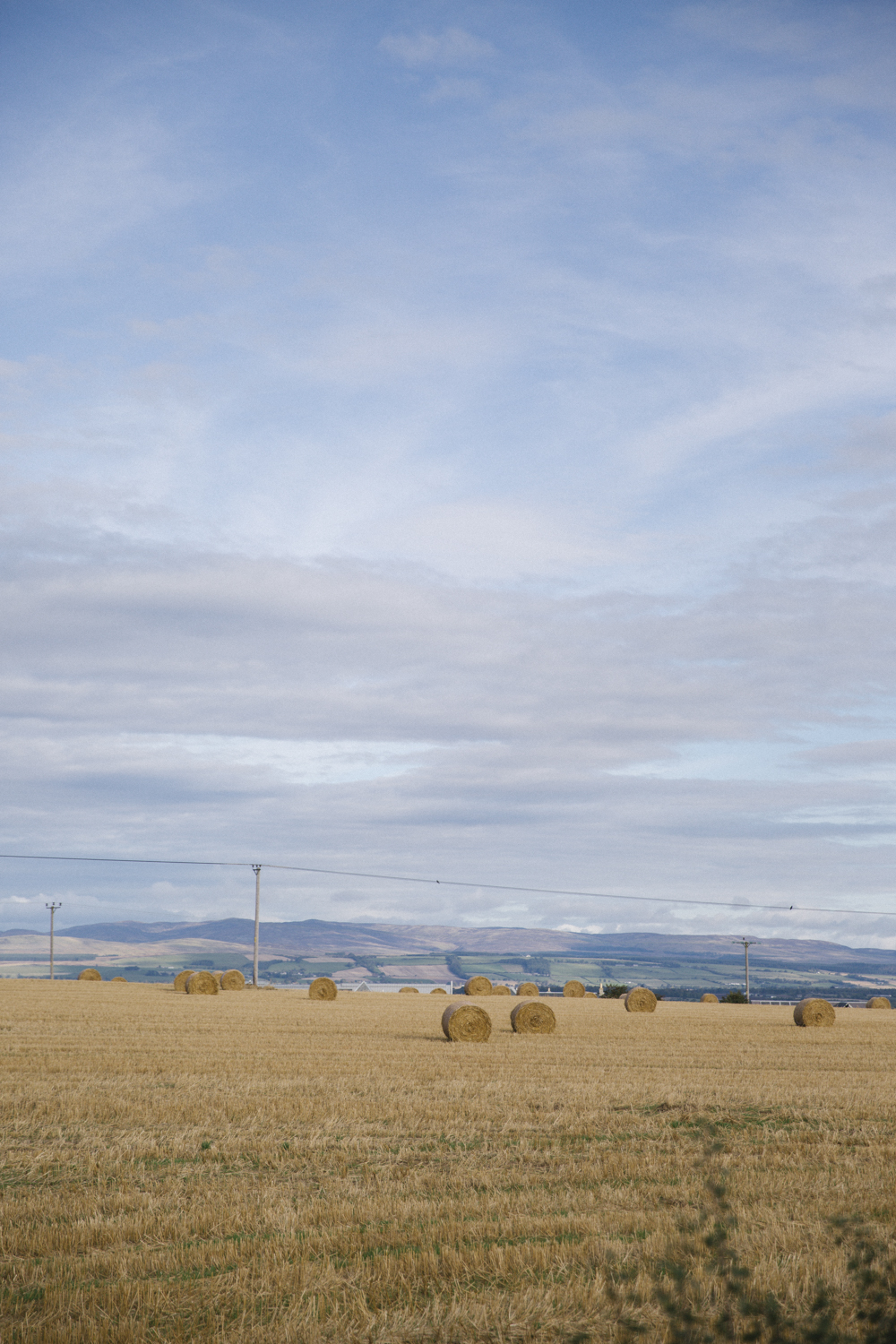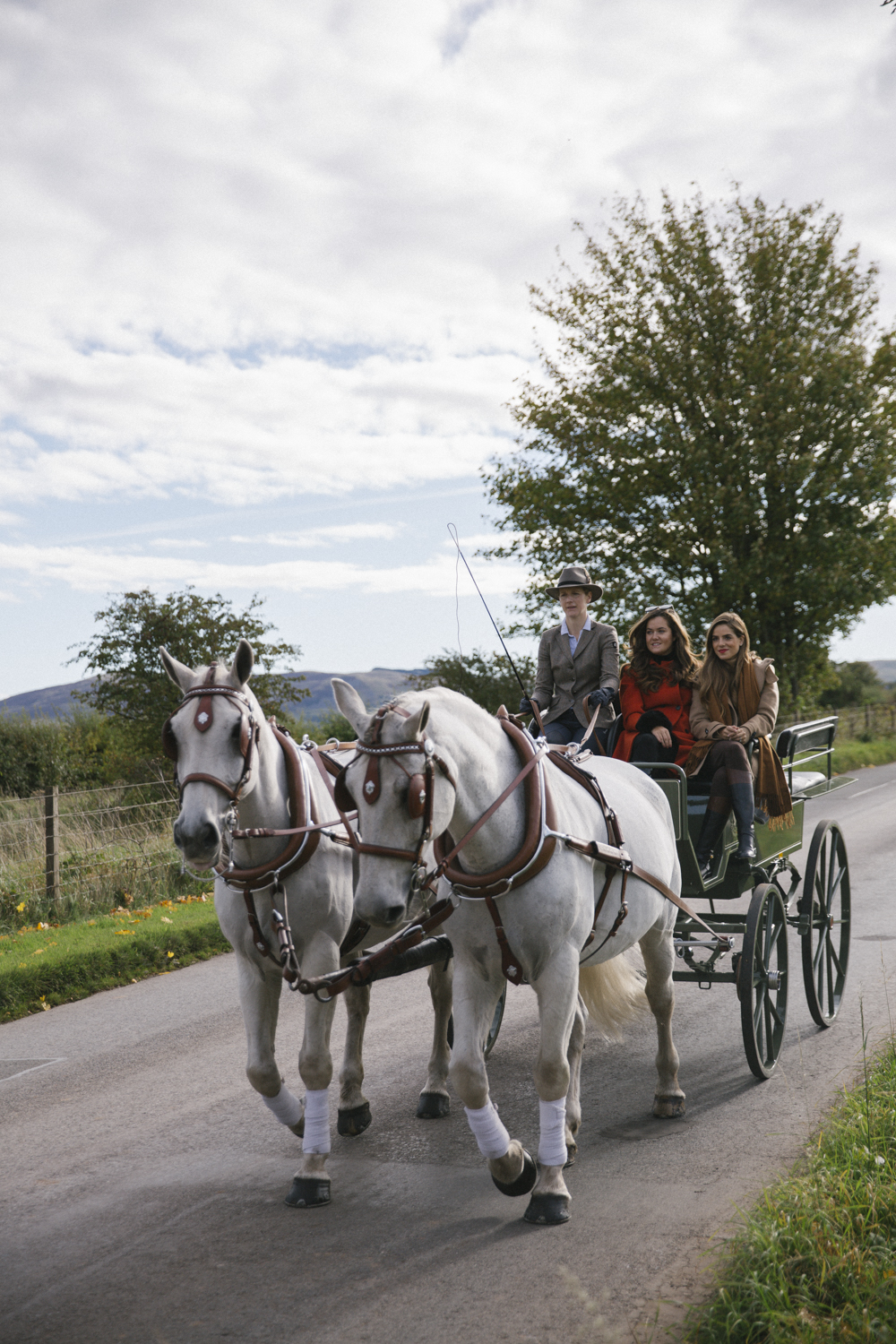 We trotted past golden fields with long shadows, lush green ones, alpaca farms, rolling hills dotted with Highland Cows, little villages, old stone churches and the occasional babbling brook.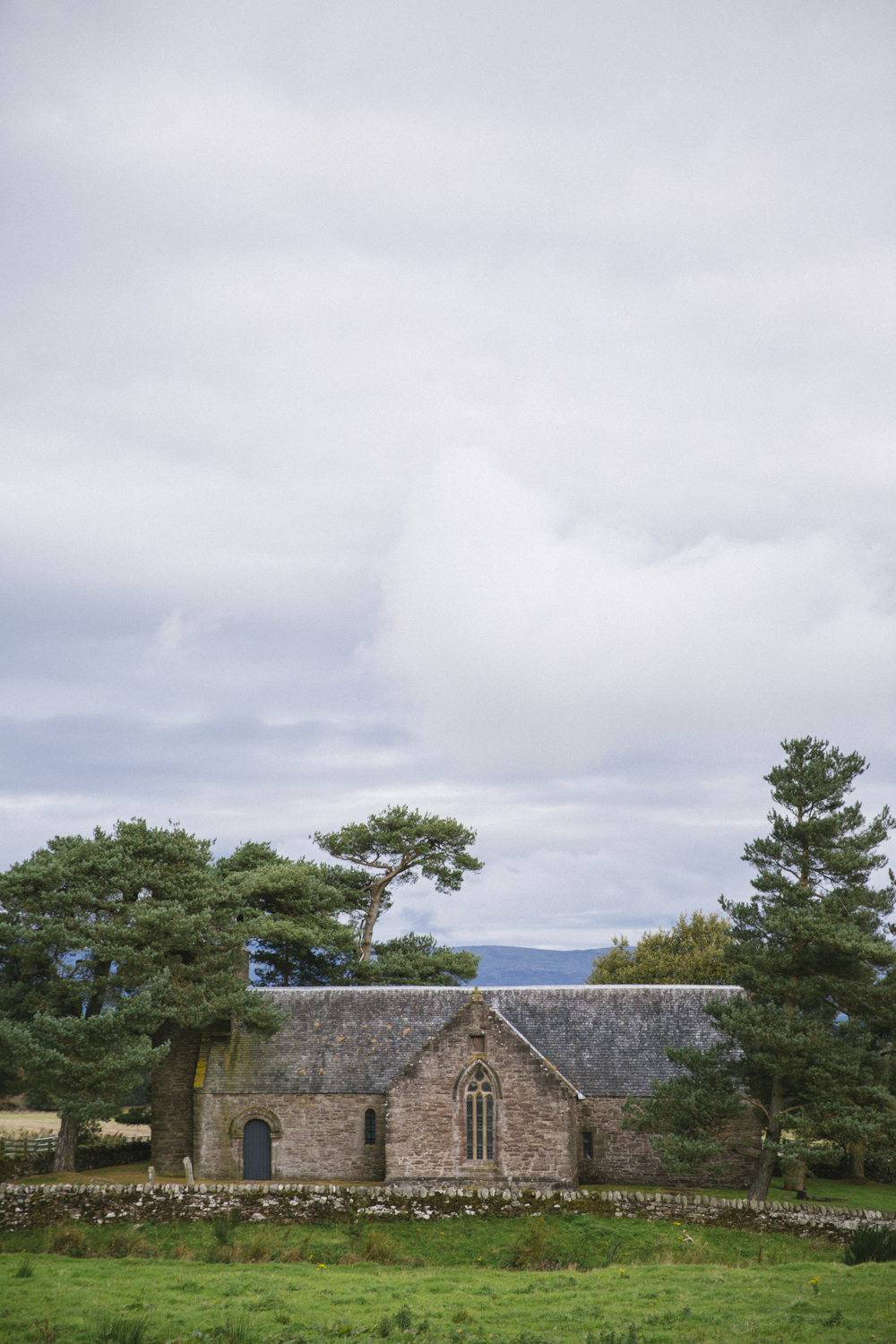 A ride through fairy country with a carriage filled with my favourite people.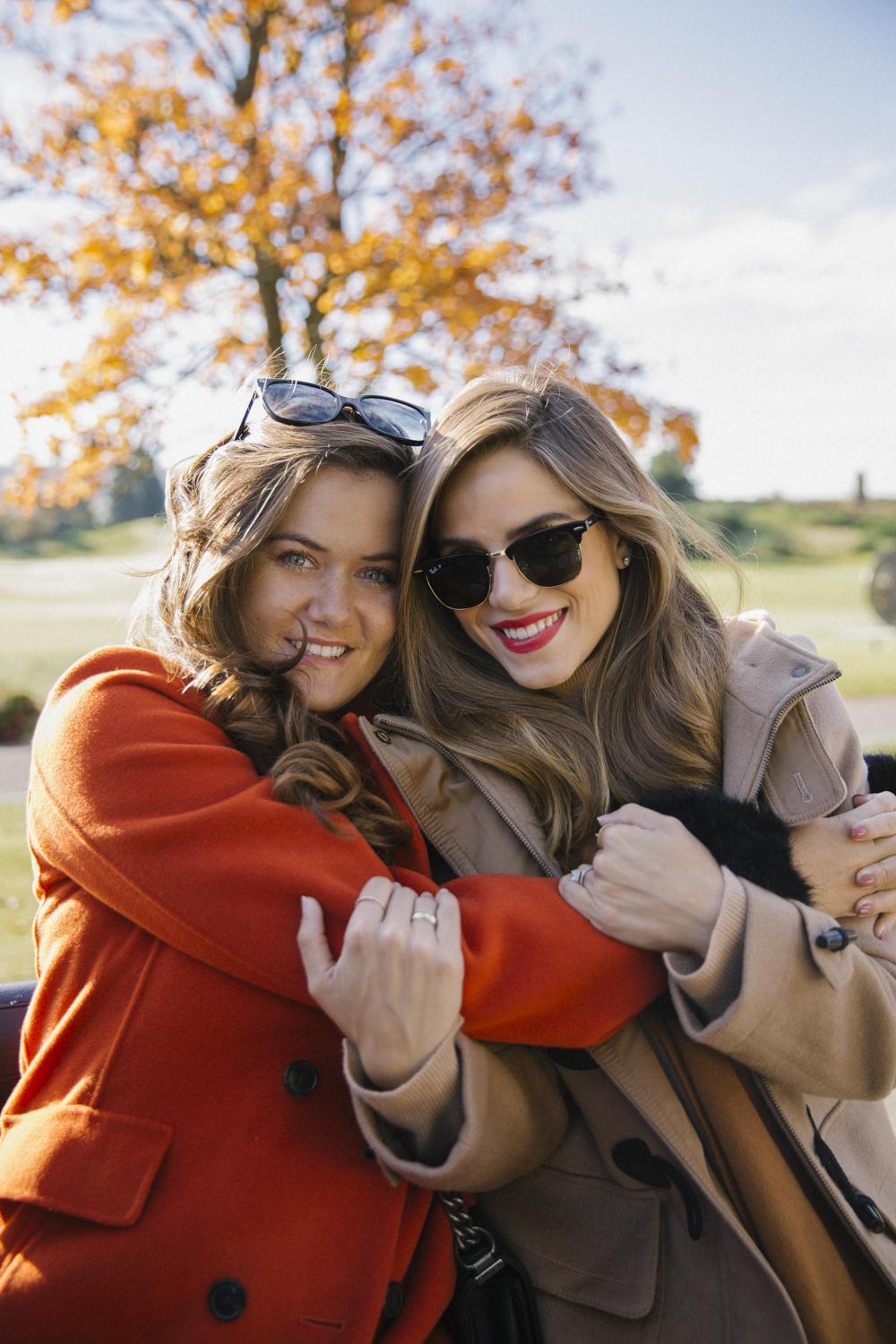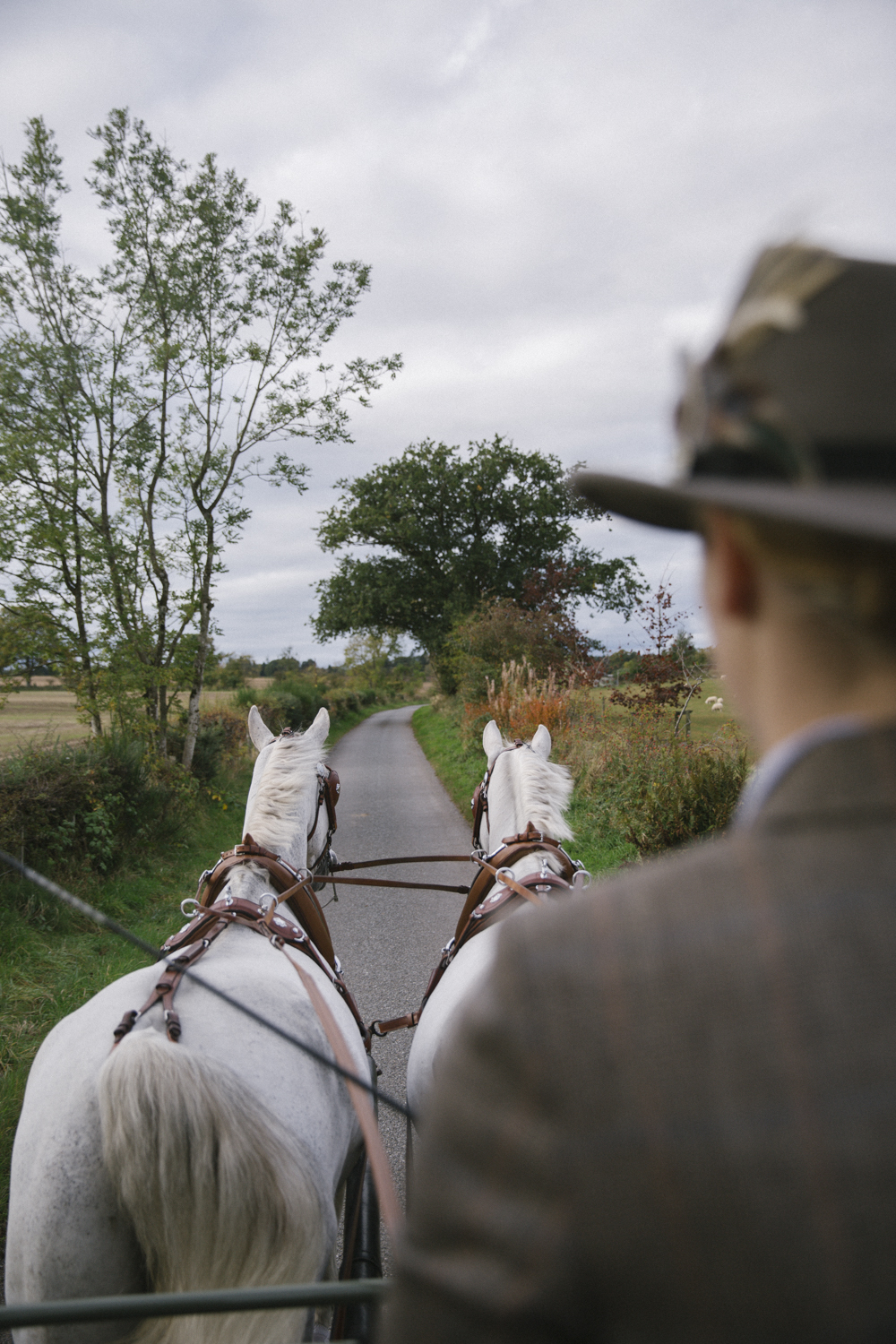 By the time we rolled back into the hotel, with rosy cheeks and smiles that wouldn't fade, it was time for tea.
And maybe a spot of second breakfast, like all good Hobbits.
Once we'd stopped swaying from the carriage, that is.
What a ride!