London's burning.
Ablaze with all the reds, oranges and yellows of autumn.
Beautiful, crisp, crunchy mornings beckon. There's no better time to get out and explore.
If you're in the market for some weekend inspiration, follow me…
I have just the thing!
You'll need to wrap up warm against this new chill in the air.
Personally I'm taking inspiration from the falling foliage. It's hard not to fall in love with those colours.
Cream polo neck // Skinny jeans
Saddle bag /// Leather loafers
The coat is a beautifully constructed keepsake.
Warm and cosy with a collar you can wear up to keep your neck warm when that icy breeze whips off the river, classic enough to last through the years.
Also an excellent option for those who love Chloé but don't want to blow the rent on a coat! Same quality and style, less punchy price tag.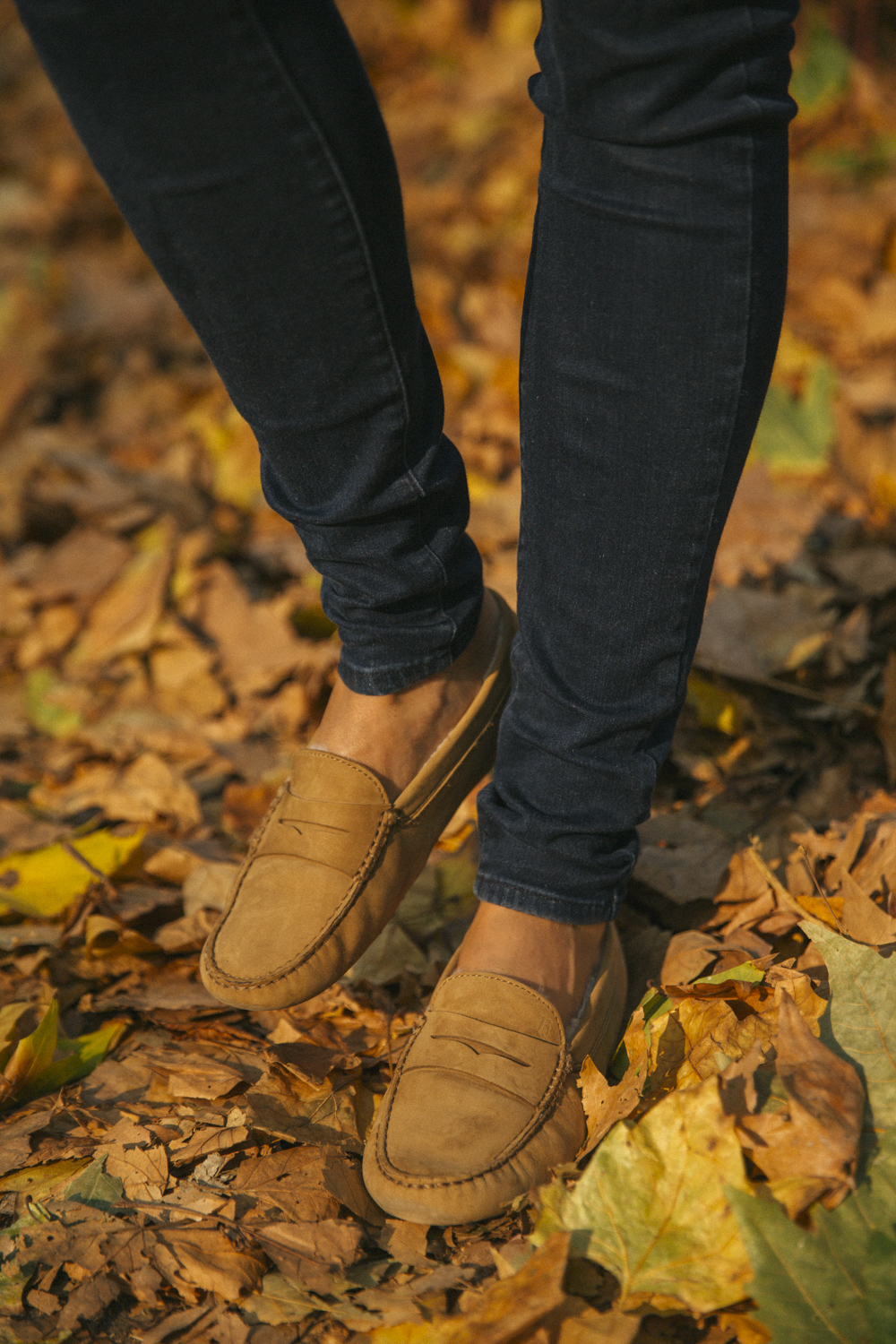 Combined with the world's cosiest loafers. Lined with a secret layer of shearling.
Socially acceptable slippers? Don't mind if I do!
They're exclusive to myfavourite, Mytheresa – who ship to the UK, EU and US in 24hrs so be quick and you can slip into your own on Monday morning.
All topped off with the most charming of autumn lucky charms.
"The acorn symbolises great power in a small package.
From this tiny little seed grows the mighty oak. They're said to promote fertility, health and inner strength.
Wear yours to remind you that you can do anything you set your mind to. " — Silver May
If you haven't paid Battersea Park a visit yet, now's the time!
Covered in a sumptuous blanket of gold, it's utterly irresistible.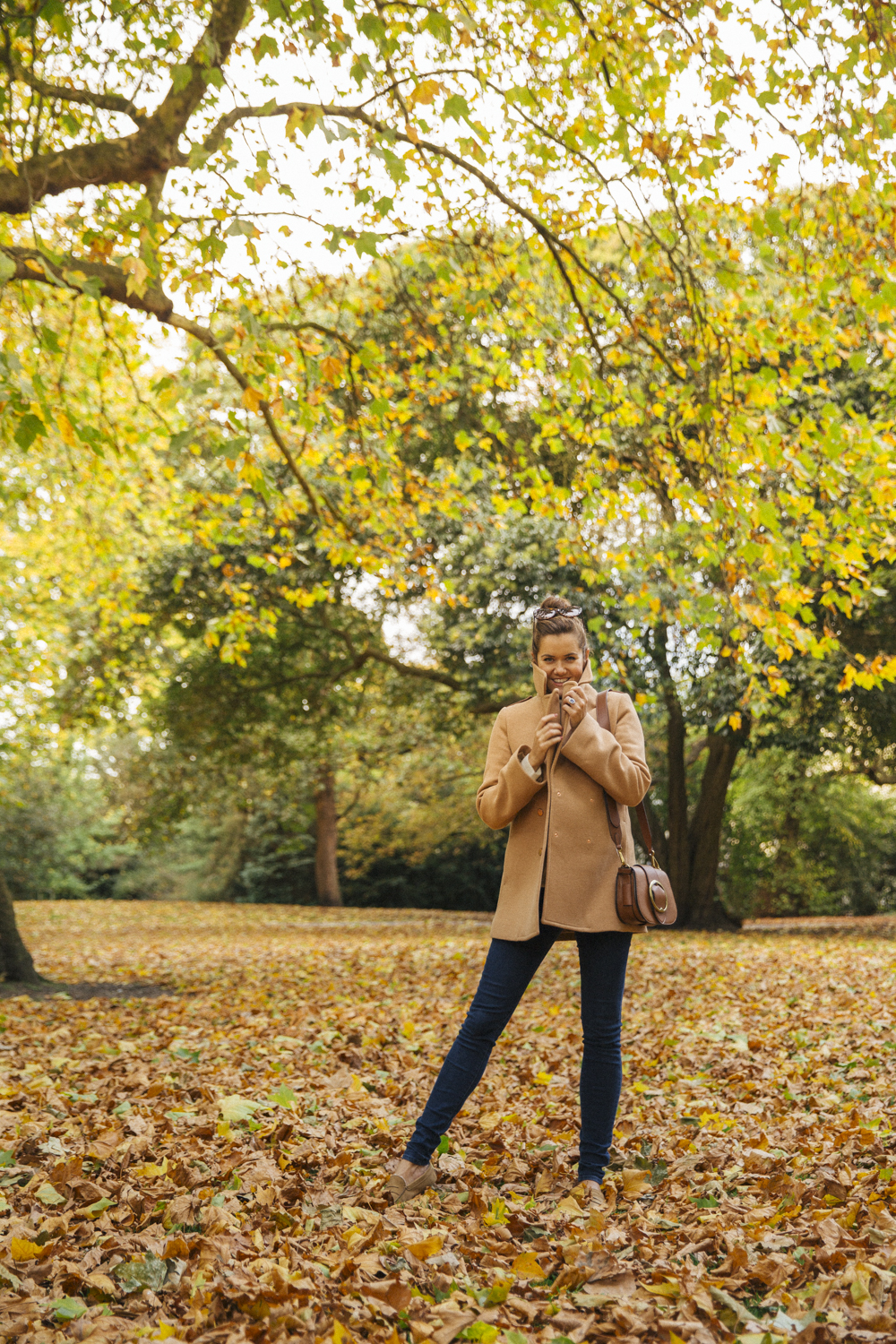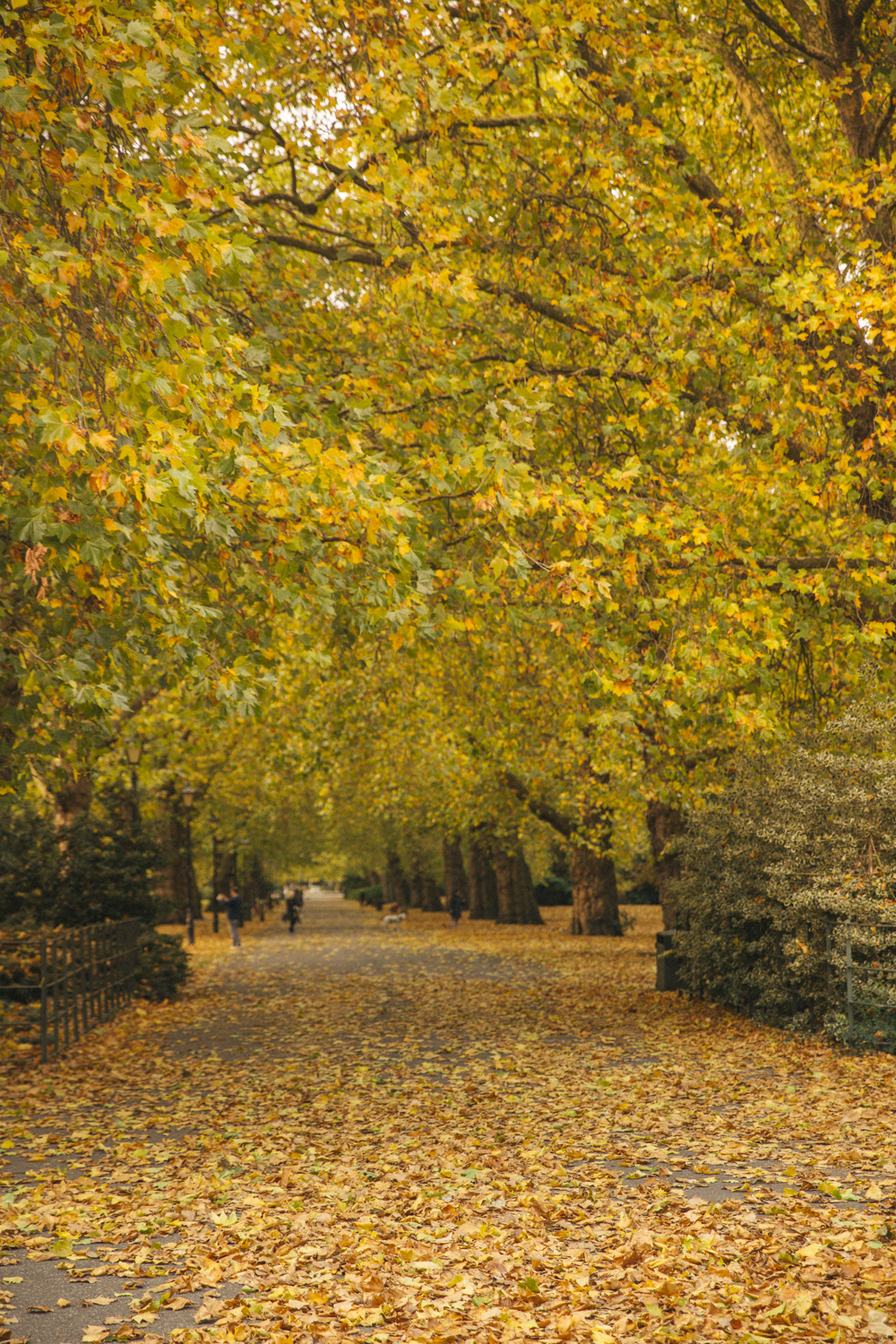 Stomp your way through the leaves, kicking them soaring into the breeze as you go.
Maybe even collect a bouquet of favourites.
They'd look lovely in a jam jar on the table, I'm sure.
And when you feel like you need a rest from all the running around, don't settle for a bench.
Follow me!
Over to The Pear Tree.
The prettiest little lake side cafe.
With some of the best food for miles.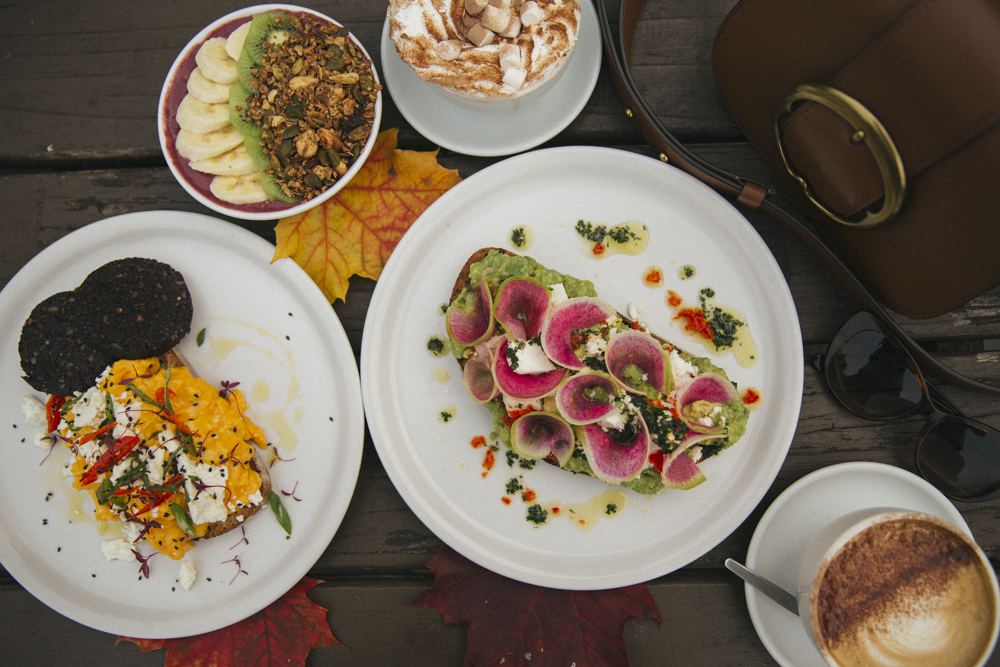 Along side the best avocado toast, try the spicy eggs with black puddin'.
Maybe an acai bowl for those that way inclined.
Take a table outside and snuggle up with something decadent!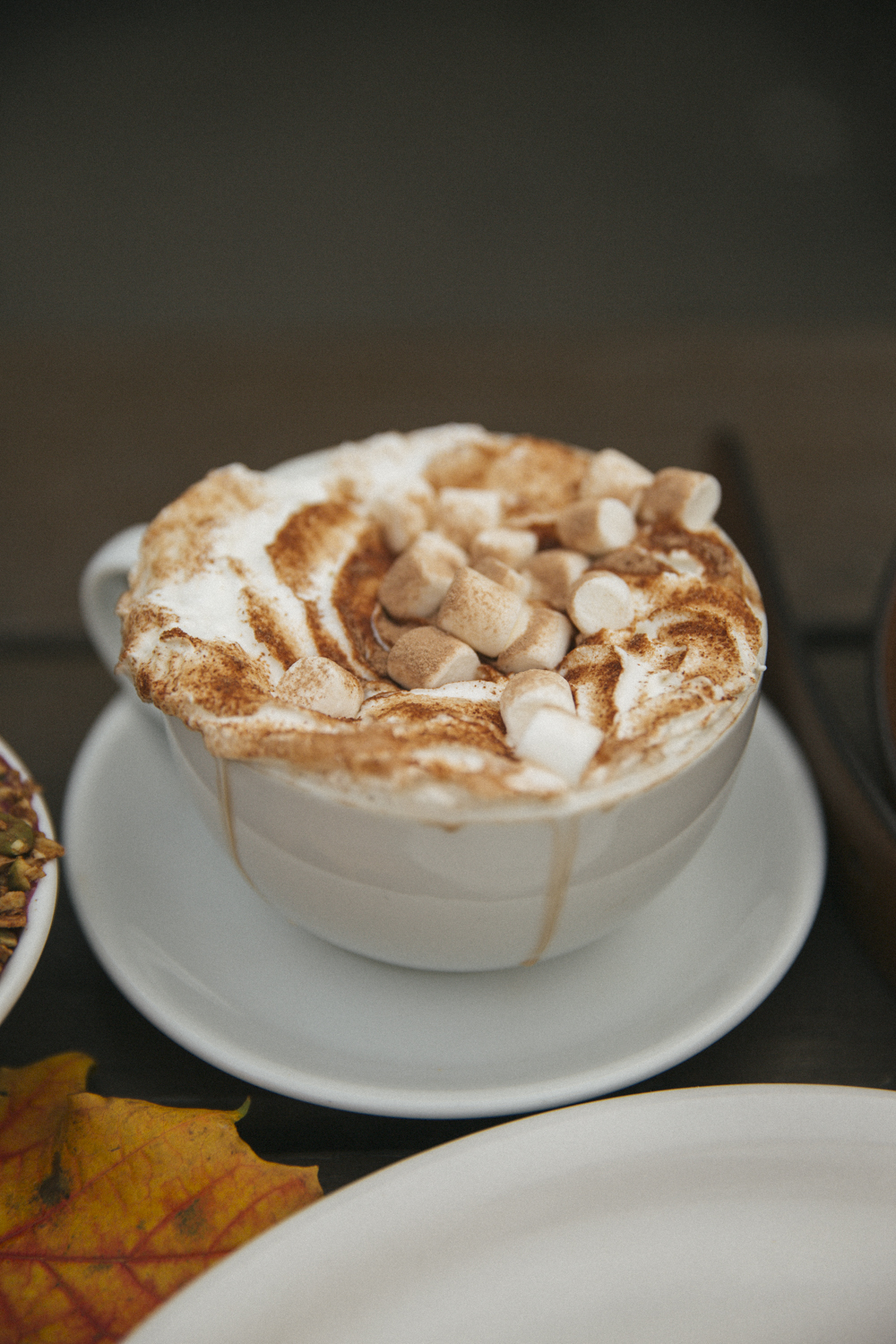 The best way to make the most of these golden days.
Just promise me you'll walk the long way home?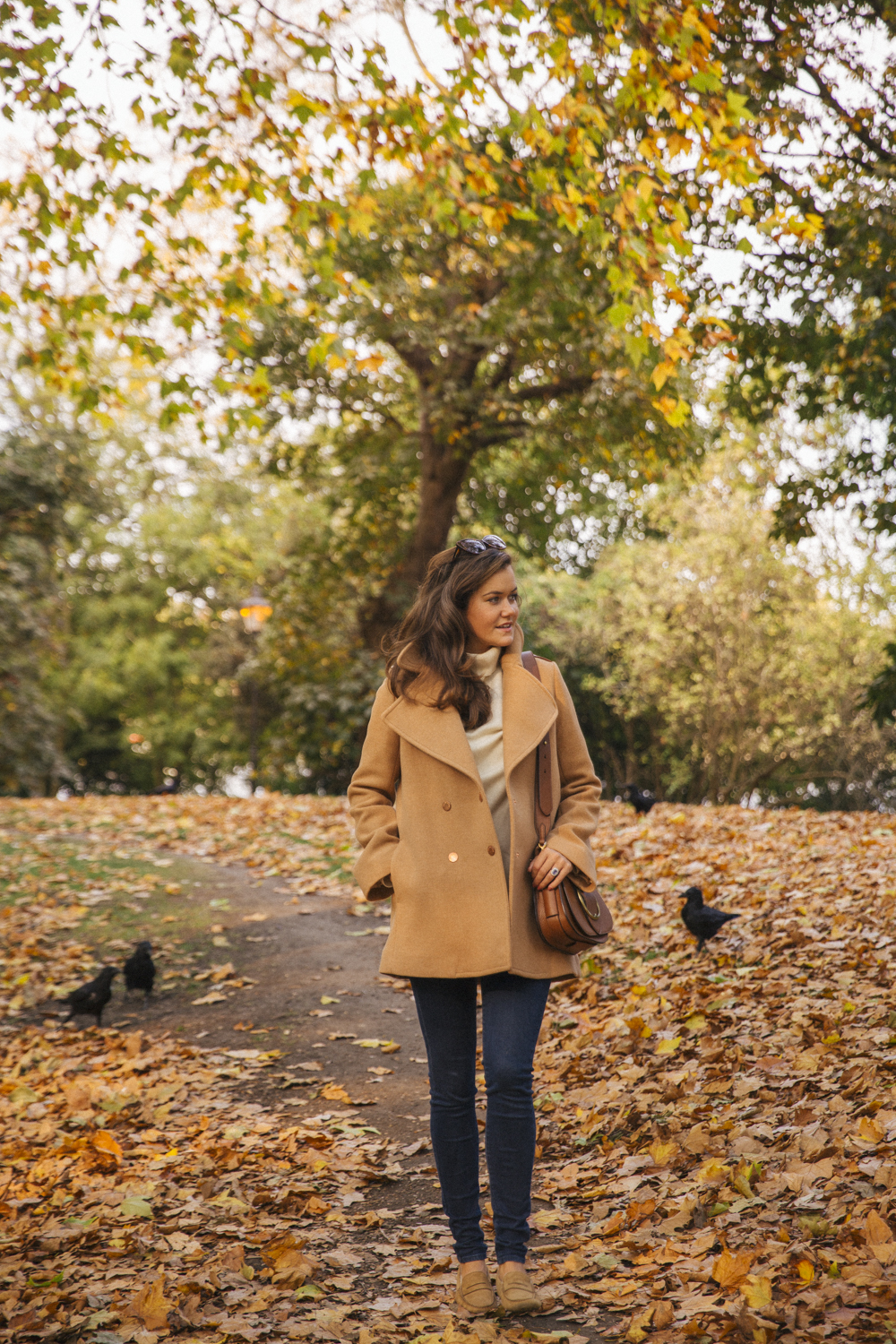 And remember, you're only as old as you feel.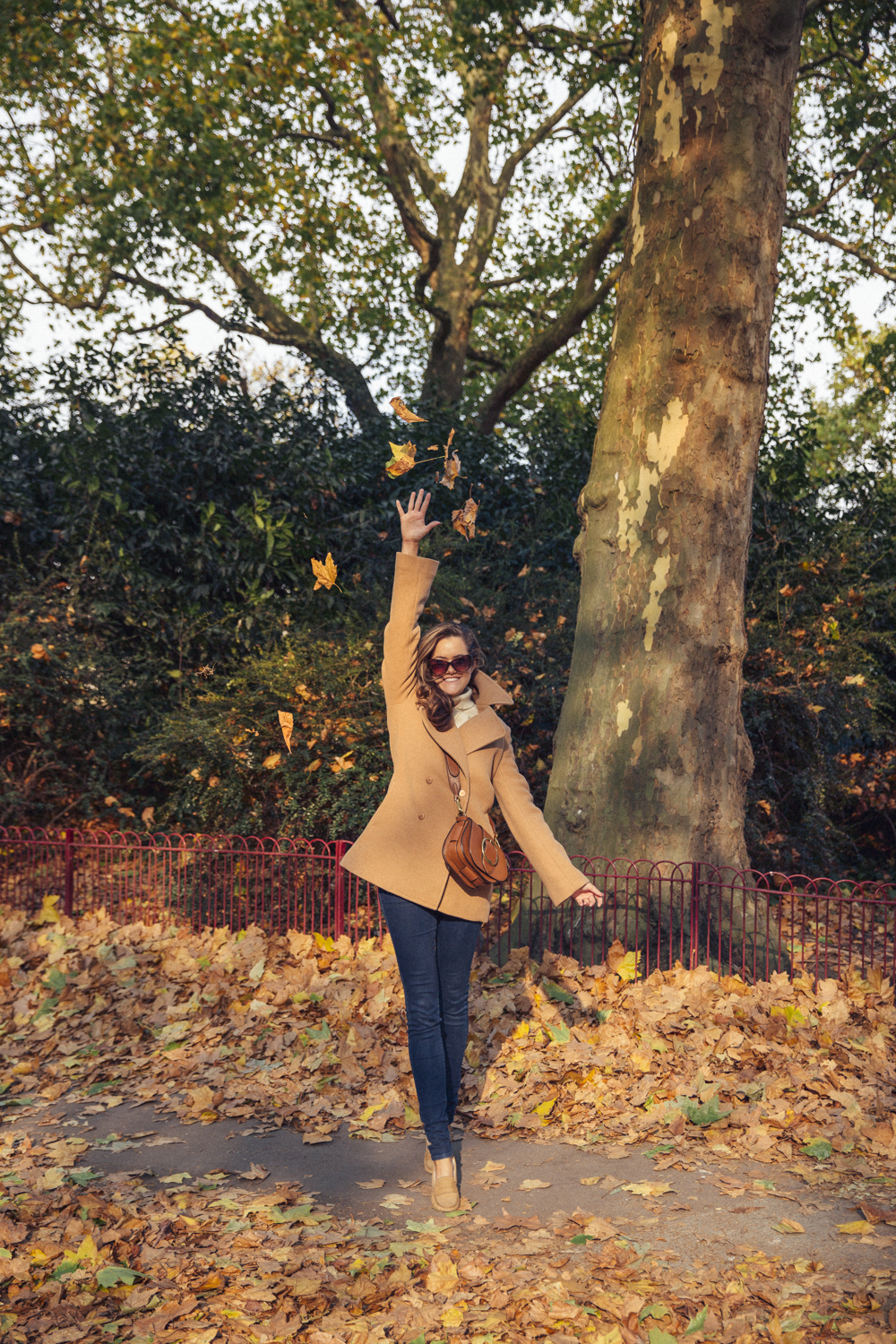 There's no better way to get your kicks for free!
Just don't leaf it too late!
The gold plating will blow away all too soon.