Alberobello is a stunningly beautiful little town in Puglia.
With a population of around about Custard's Instagram following, it's no less adorable.
Originally a 16th century tax-evasion scheme, it's come a long way!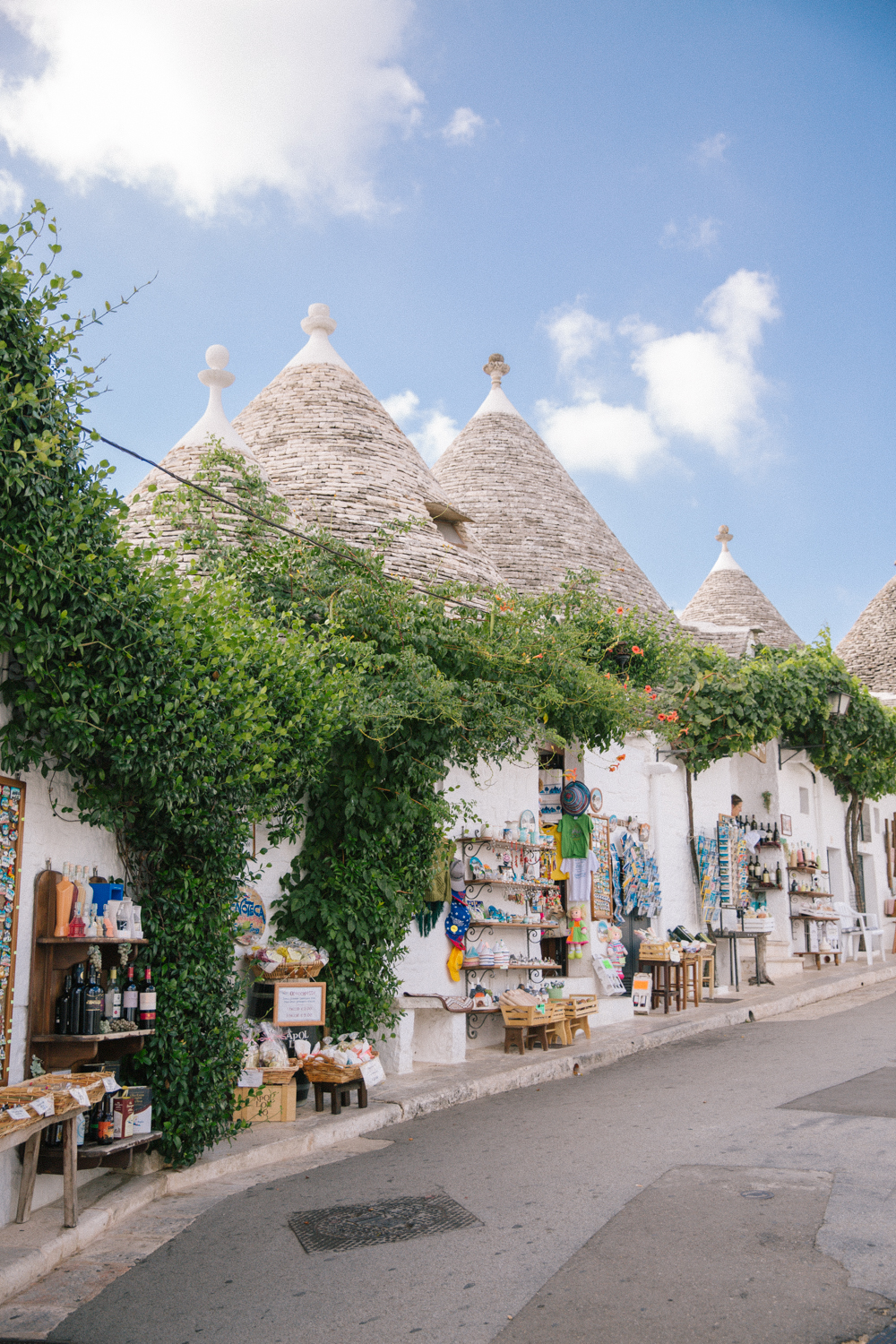 You see the buildings are all "Trulli", a stone house built by farmers without the use of mortar.
The idea being that they're relatively quick and cheap to assemble, but also that the roofs would have Key Stones that when pulled would cause the roof to collapse in on itself. And as the tax man at the time said, no roof, no dwelling, no tax!
Unlike Monopoli, Alberobello is very much a spot for tourists to gawp at. The kiss of death granted by its UNESCO World Heritage Site status.
Now, instead of a family, each Trullo is filled with nicknacks for those passing through.
Very nice nicknacks, of course.
And I'm certainly not one to shy away from a spot of touristing on a sunny day!
Keeping cool (barely) in…
Tile print bag // Striped espadrilles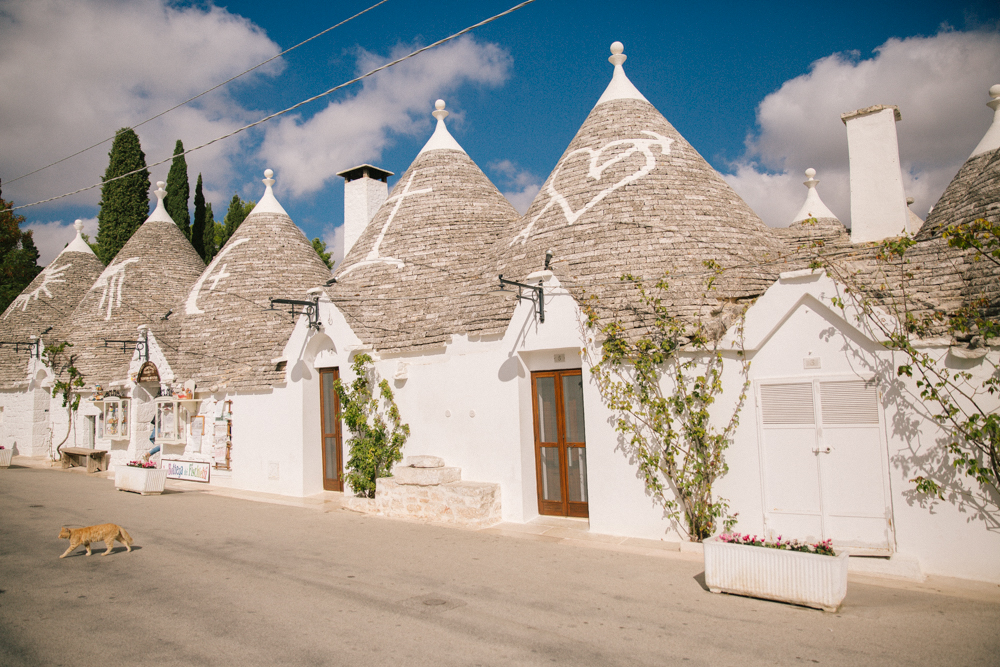 Many of the trulli have protective symbols painted onto their roofs, either to ward bad things away or attract good ones.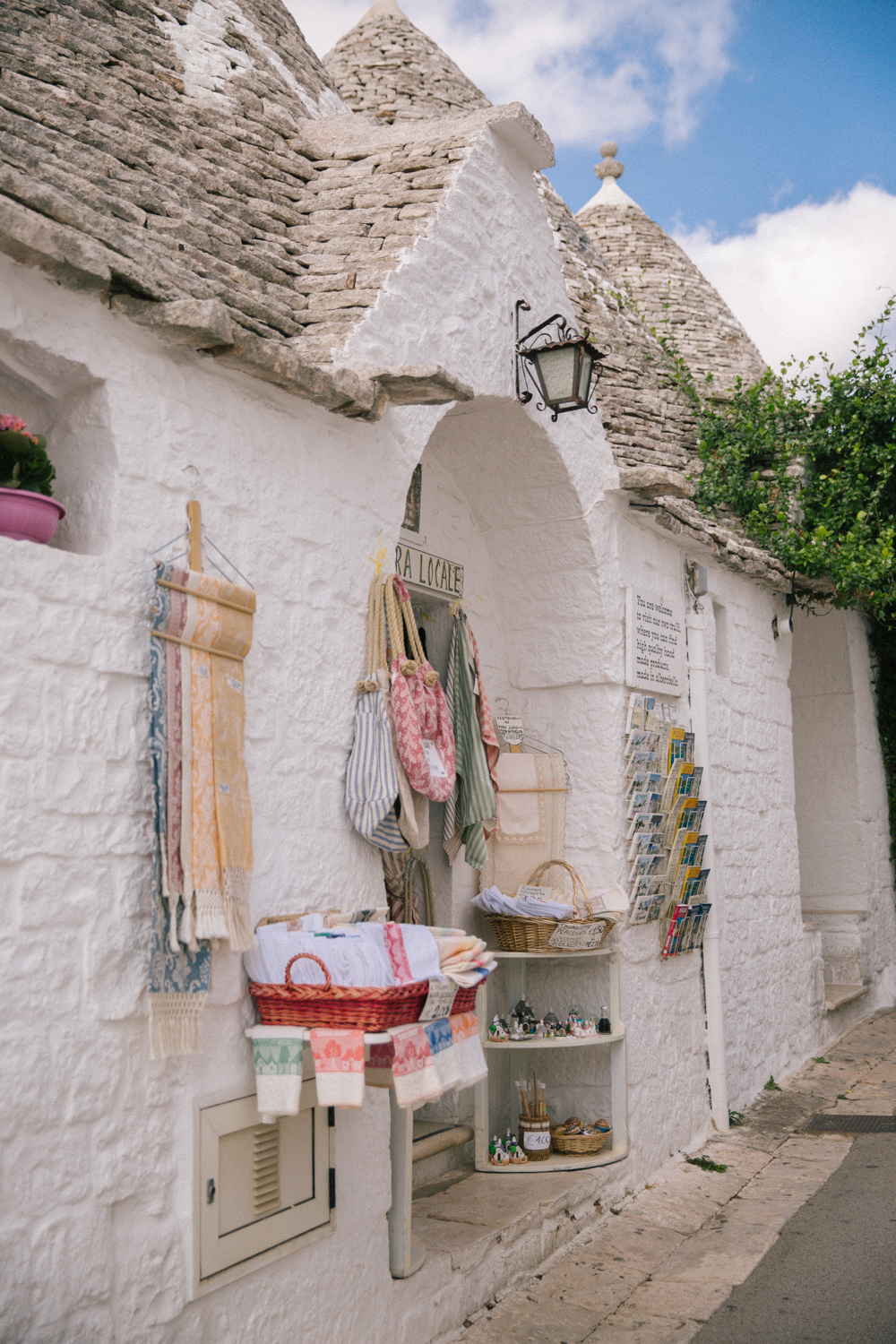 The people who do call this place home are remarkably good natured about the world and his wife coming to visit.
Many will invite you in for tea or to take a look at their unique living arrangements.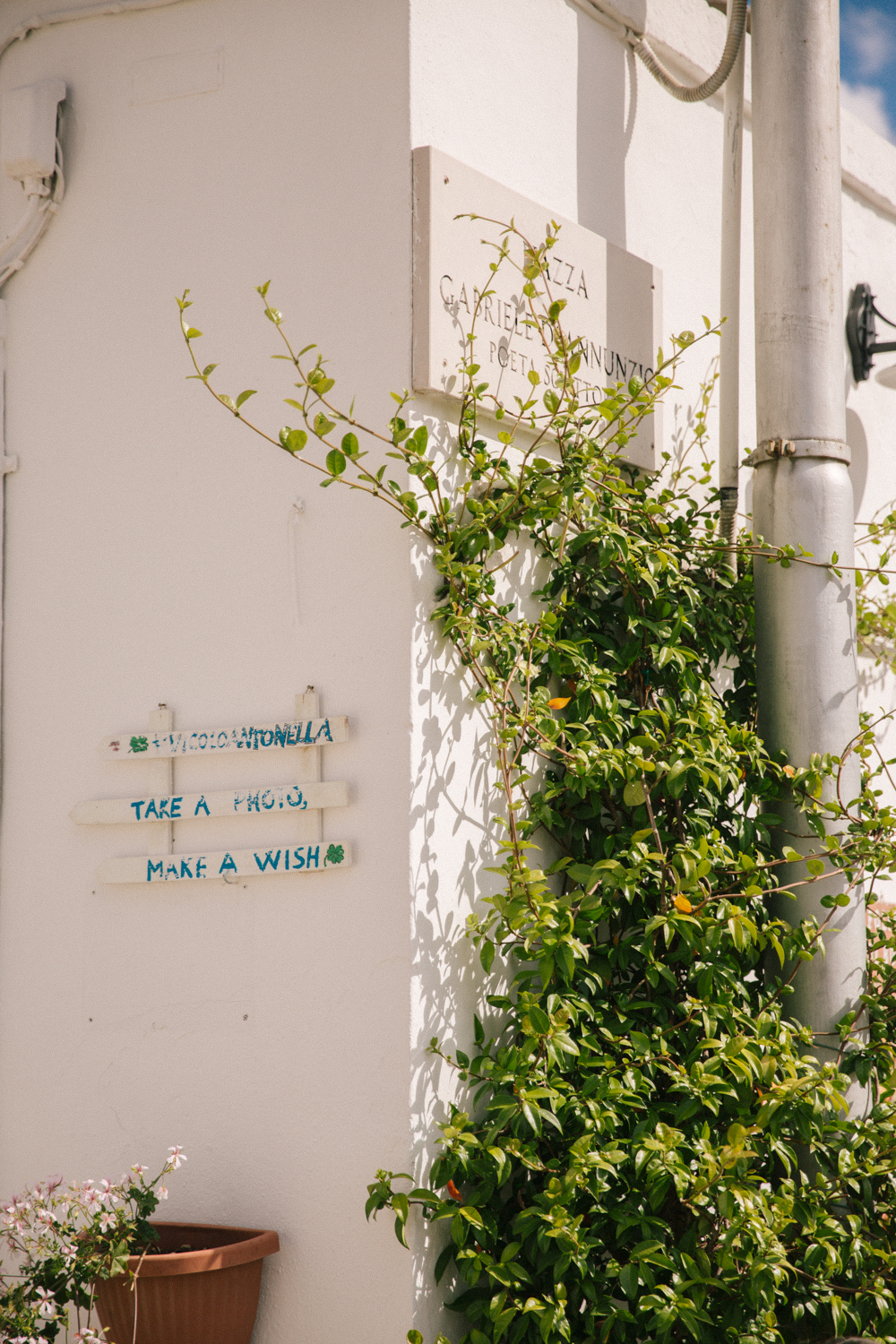 It is quite simply, charming!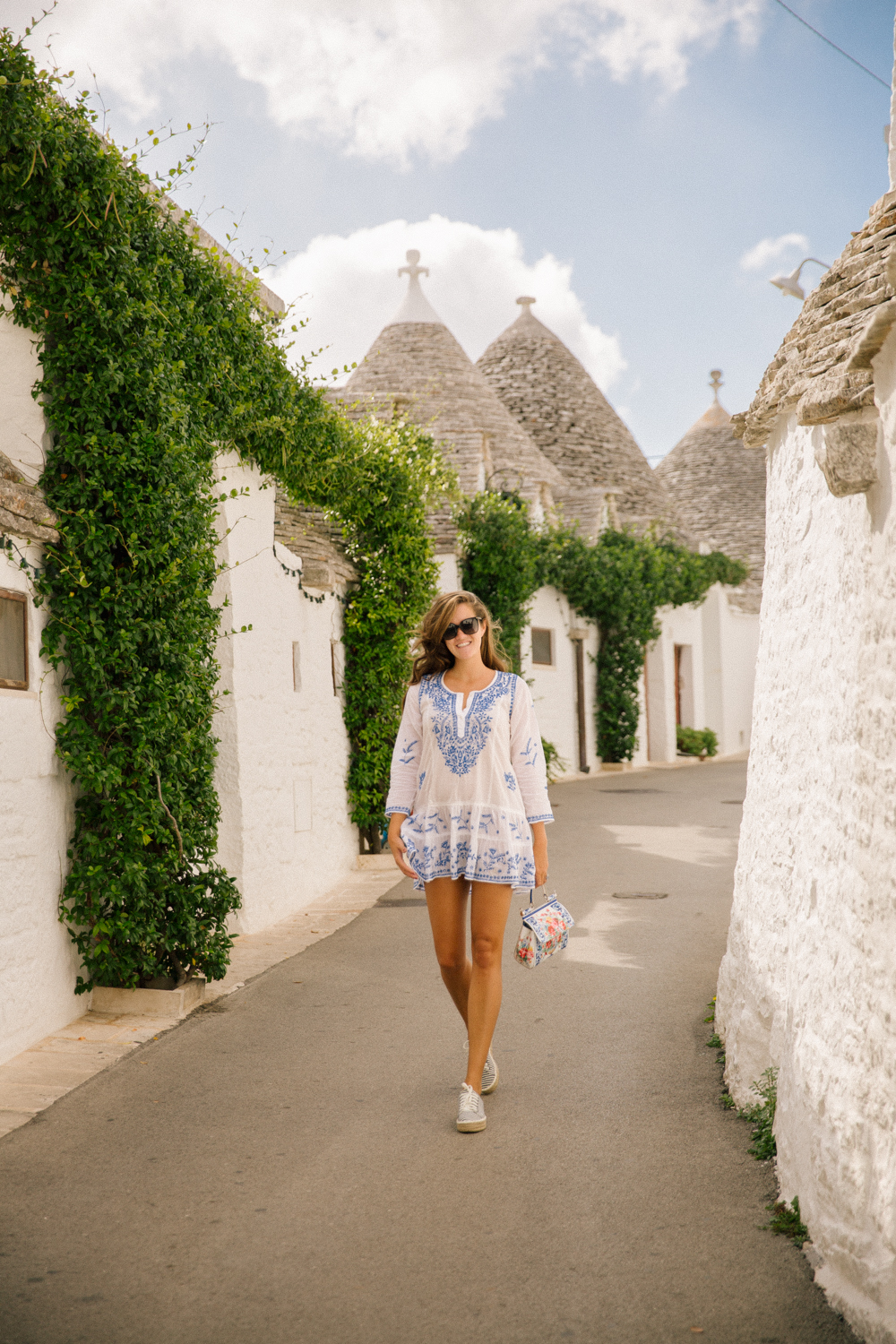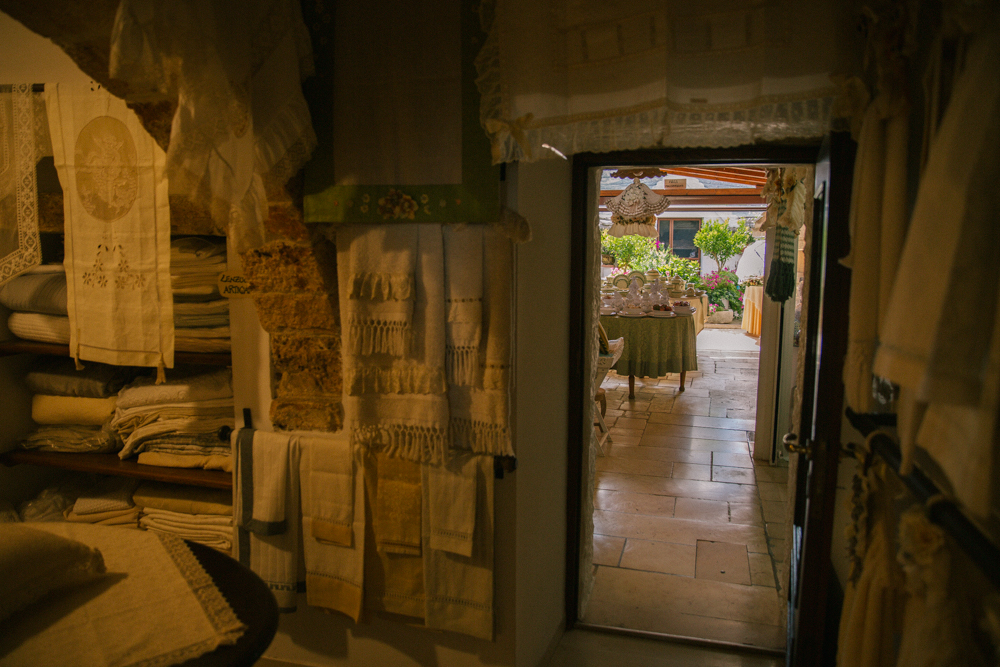 Exploring the town is quite tiring, you're going to have to climb up and down a couple of steep hills.
But almost at the top of the old town you'll find Martinucci's bakery. Do not even think about walking by!
Pop in, take a seat at the back beside the fruit trees. Order a couple'a coffees and a Pasticciotto.
A delicate pastry stuffed with lemon custard and topped with toasted almonds.
No-one would judge you for licking the screen right now, just a quick one!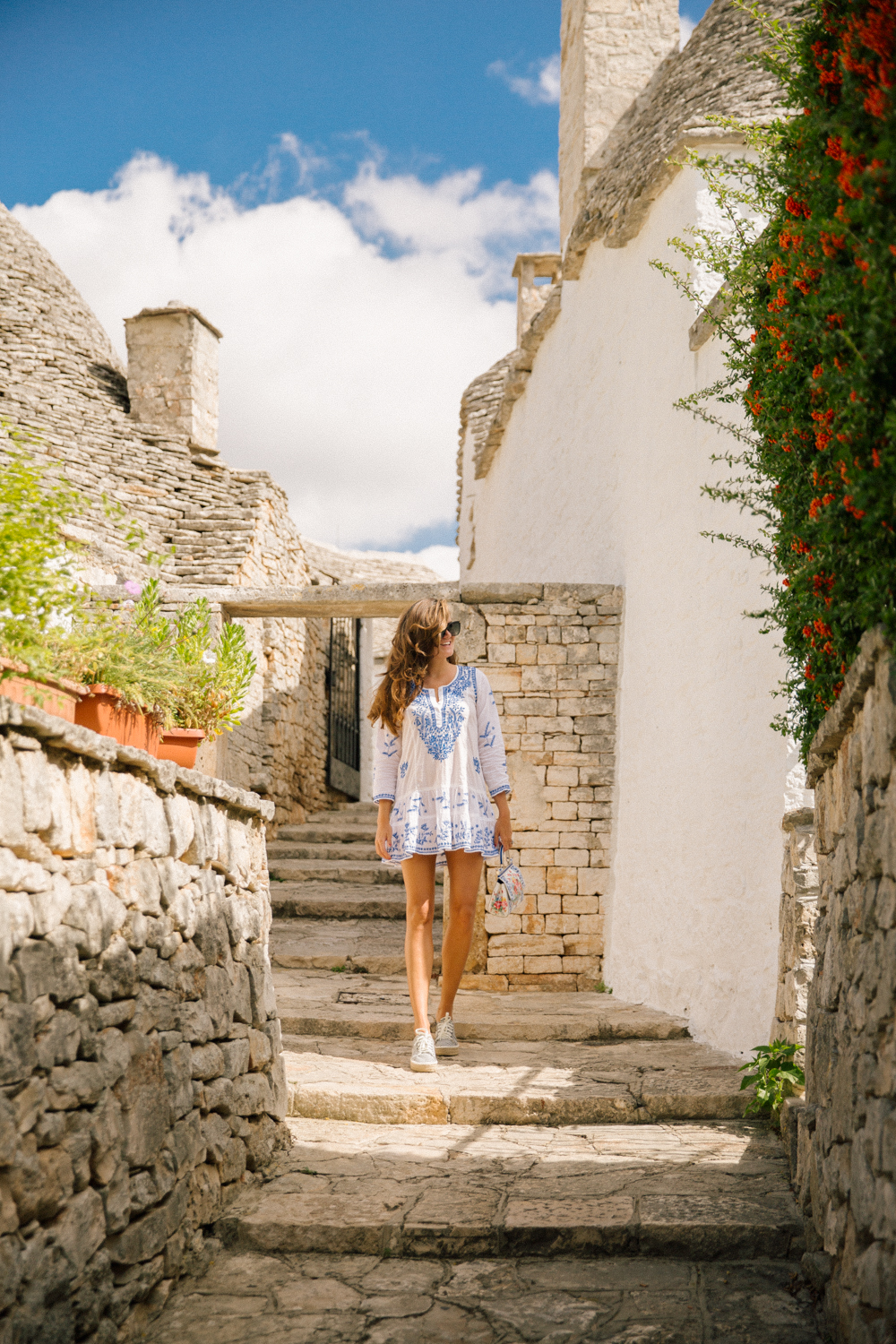 Perfect fuel for tackling the other hill.
Which, just like the other side of town is, Trulli Scrumptious…
…couldn't resist that one!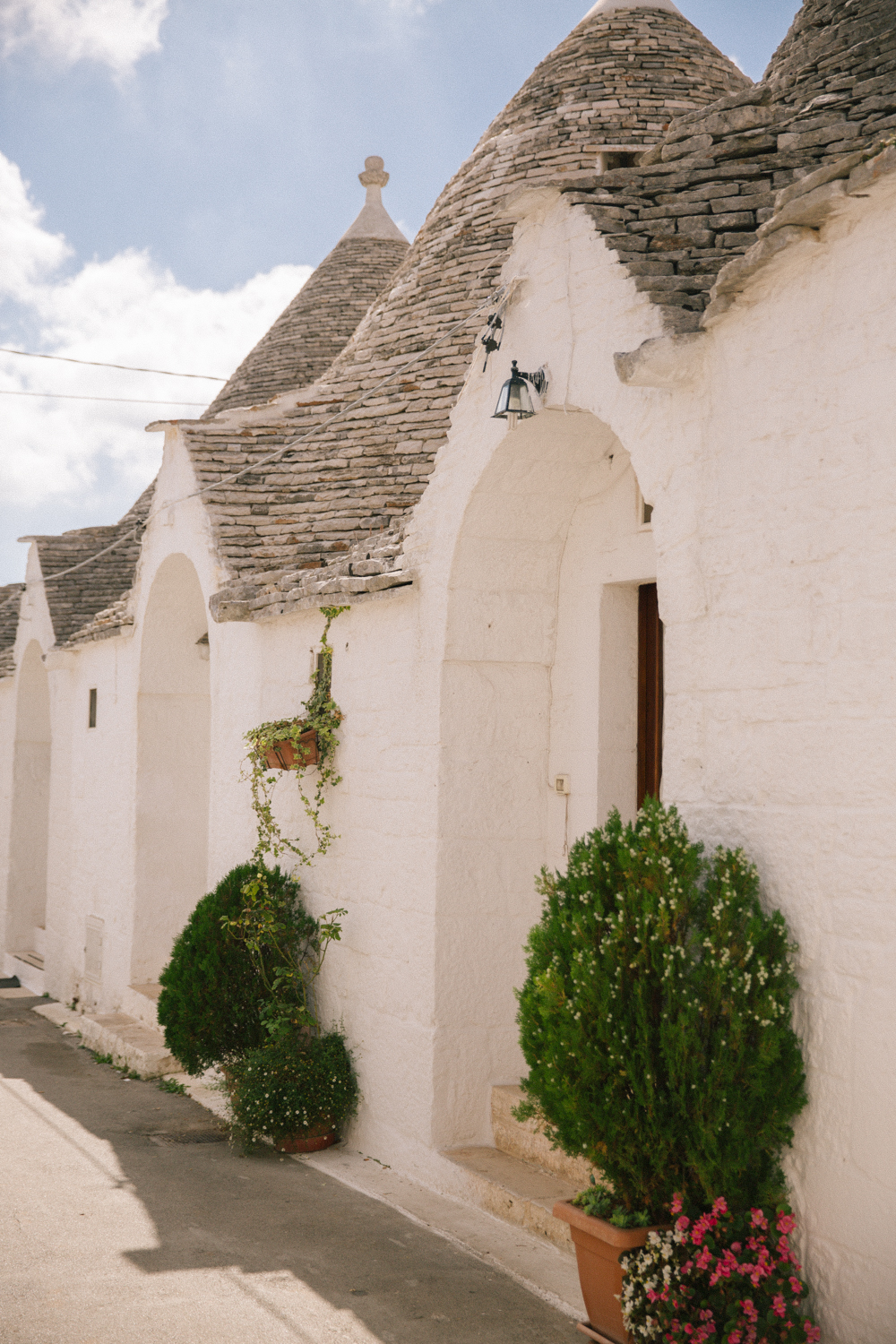 If you stroll on up into the newer side of town you'll find the Trullo D'Oro.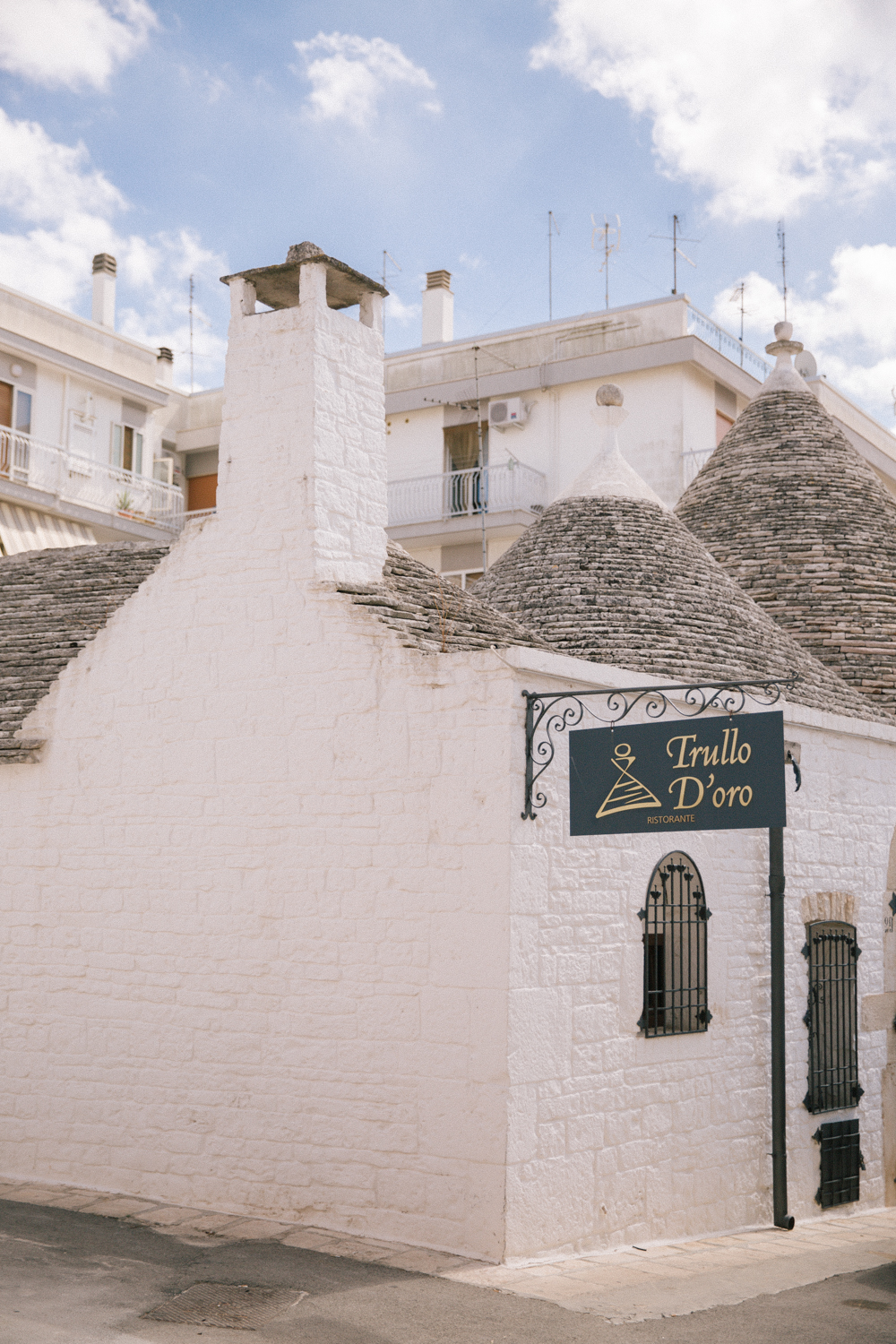 A delightful little spot for lunch, inside a Trullo.
(If you're going to be a tourist you might as well do it properly!)
Skip the starters and treat yourself to one of the pasta dishes.
Skip the desserts and have a gelato in the sunshine instead, you'll find lots back in the main square.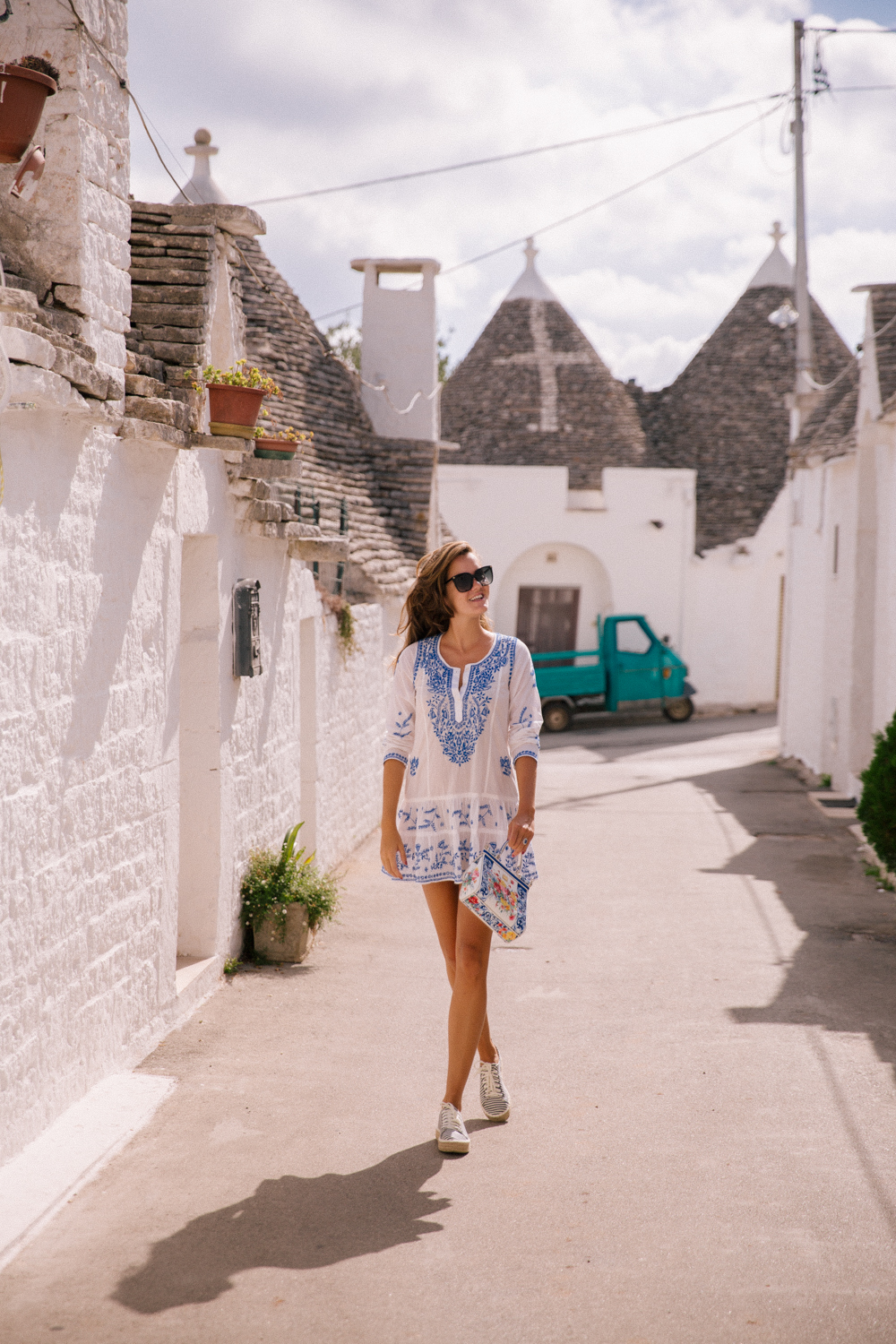 Explorers of all ages would love this place.
So if you were having a wedding nearby you could always suggest your guests visit!
Next on our hit list were…
Masseria Le Carrube – Another member of the hotel group I mentioned. Another white canvas, very pretty, quite big, a beautiful spot for a wedding without too much hard work in the run up, and a great spot for lots of the party to stay at. There's a gorgeous walled citrus garden where you could have the dinner, with lots of bistro lights strung overhead.
Borgo Egnazia – Vast. I mean huge! If you want luxury, a four day event for a lot of guests, and have very deep pockets I think this would be perfect. They have some very odd restrictions about choosing their florists, decorators, etc. but I have no doubt that a big wedding here would be lovely.
Masseria Il Frantonio – A famous restaurant with a very pretty courtyard. The food was very disappointing, not sure I'd recommend a visit never mind a wedding.
But as with finding someone to marry, you've gotta kiss a couple frogs!
Realistically a wedding anywhere is going to be lovely because it's all about coming together with the people you love the most to celebrate… love!
While I'm not spilling quite yet on which we chose (check back tomorrow!) I think I've found my wedding car…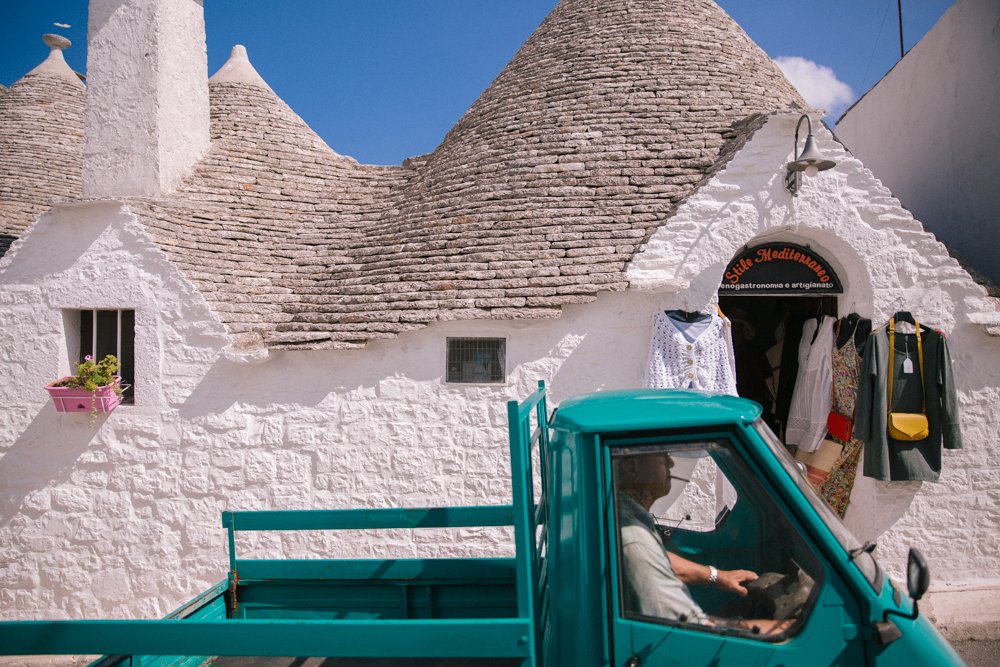 …he zoomed by and it was love at first sight!
Trulli adorable.