I'm sure it's only supposed to be parents with young children who search for rainy day activities in London.
I'm quite certain that all other grown-ups have so many grown-up things to be getting on with that the rain doesn't faze them one bit.
I however am yet to become that grown-up.
When I have friends visiting and the weather is miserable I still want to take them out to do things, but ideally I'd like to stay warm and dry.
Sadly I can't just hide in doorways all day.
Cashmere star jumper (rather surprising designer, I know! Also check these out while you're there.)
Prada tote // Quilted rain boots
We opted to hide out beneath an awning instead.
With a spot of tea.
By which time the rain had of course stopped, but looked as though it could return any minute and it would have been rude to skip the cake.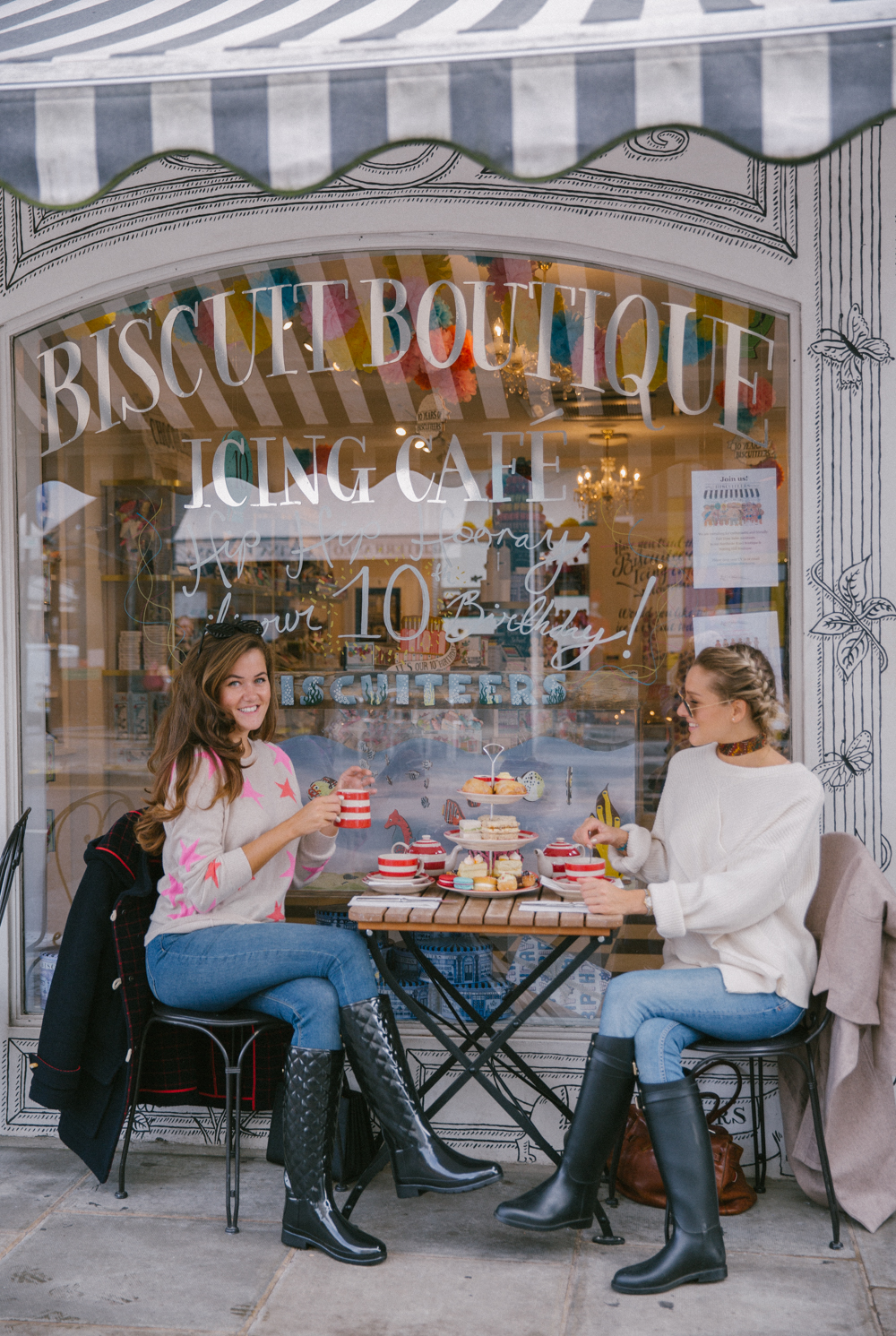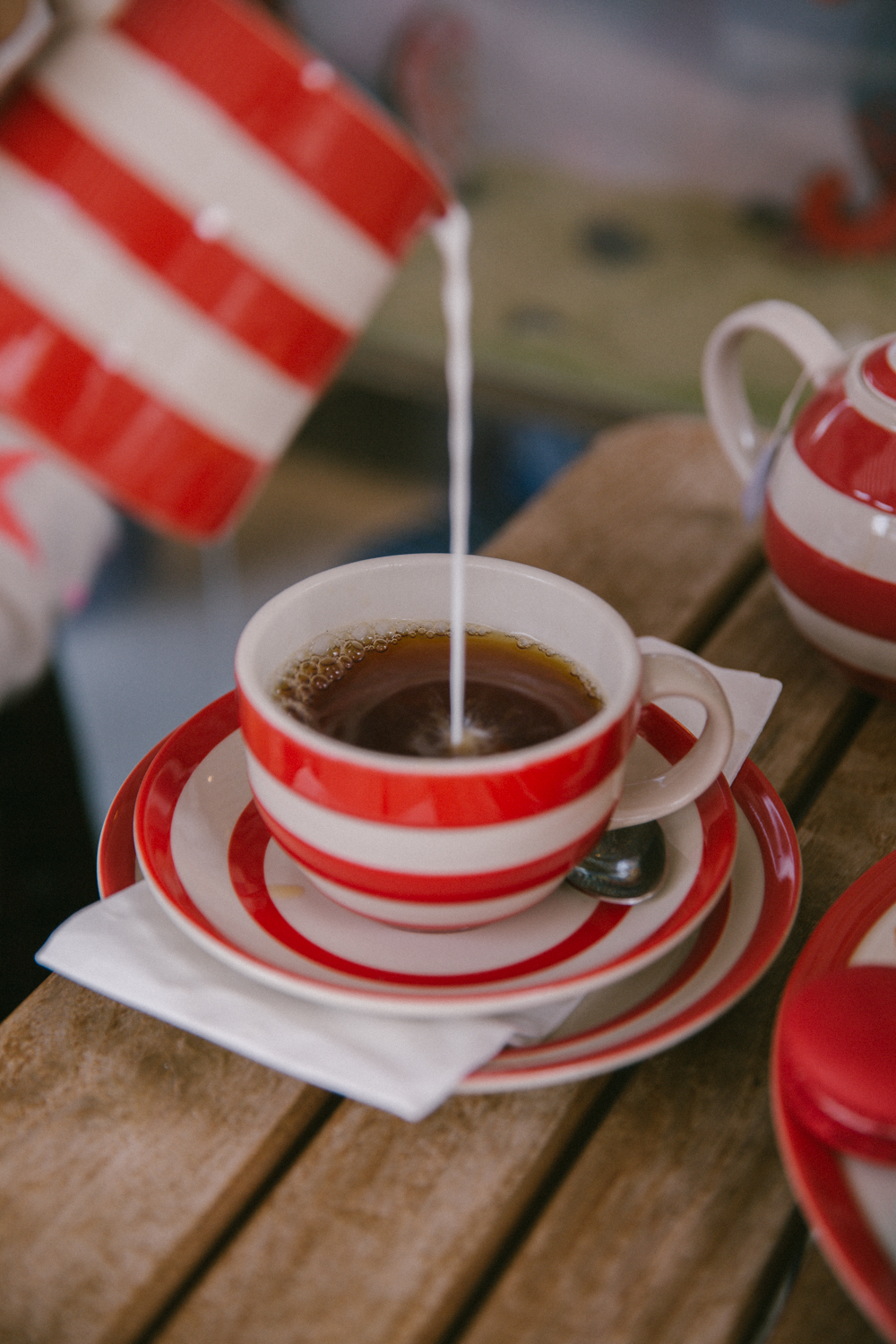 Buscuiteers in Notting Hill do so much more than their name may suggest.
Yes, they do biscuits (more on those later) but they also serve a marvellous tea.
Sandwiches, petit fours and scones with cream and jam.
And you get to sit outside a very pretty cafe that makes you feel a little like you've stepped into that bit of Mary Poppins where they jump into the painting.
Which is always nice!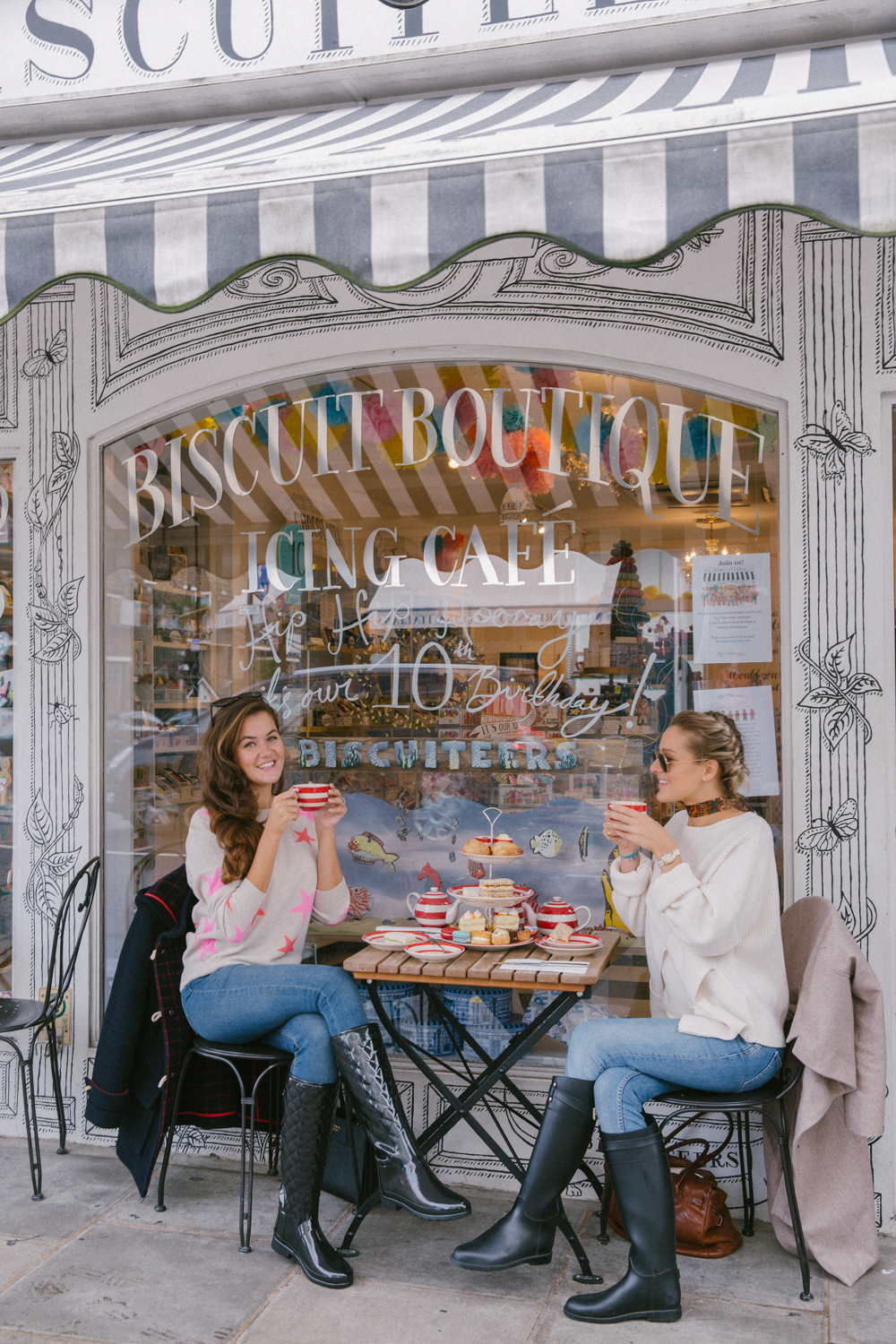 Inside is a veritable feast of biscuits.
(I have always struggled with the spelling of the word biscuits and this blog post is pushing me to the limit! Dyslexia rules K.O.)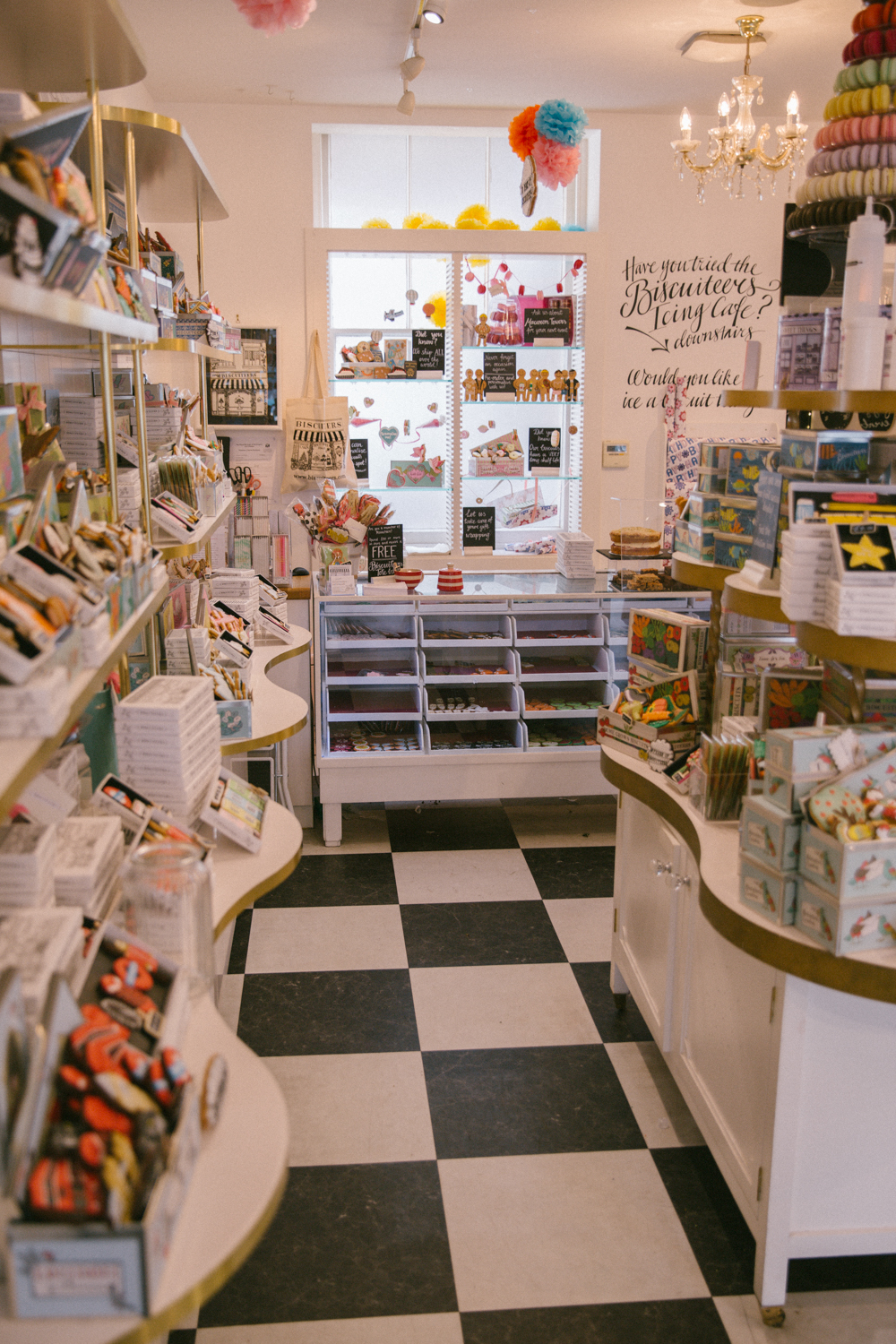 Everywhere you look there's a different sort of…biscuit… made for eating right away or sending as a gift.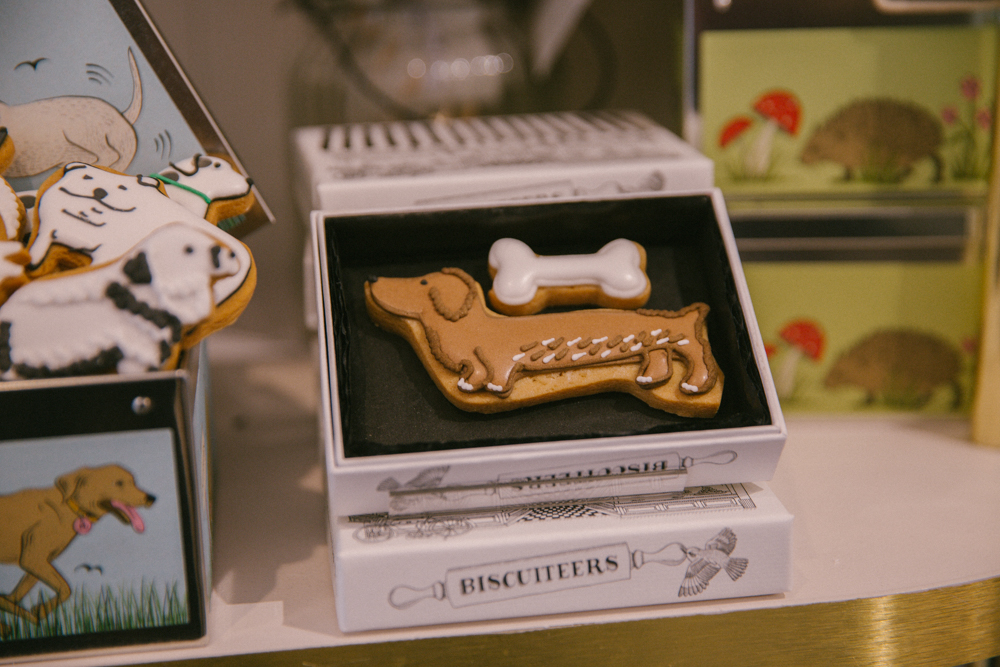 I've actually used these guys for years to send biscuits in place of cards, or often in place of flowers as a thank you or "get well soon".
You can order them online and they drop them through the letter box!
On this particular visit however, we tried our hands at decorating our own.
Under the keen eye of Christina.
We practiced with determined precision.
Just look at that concentrating over bite!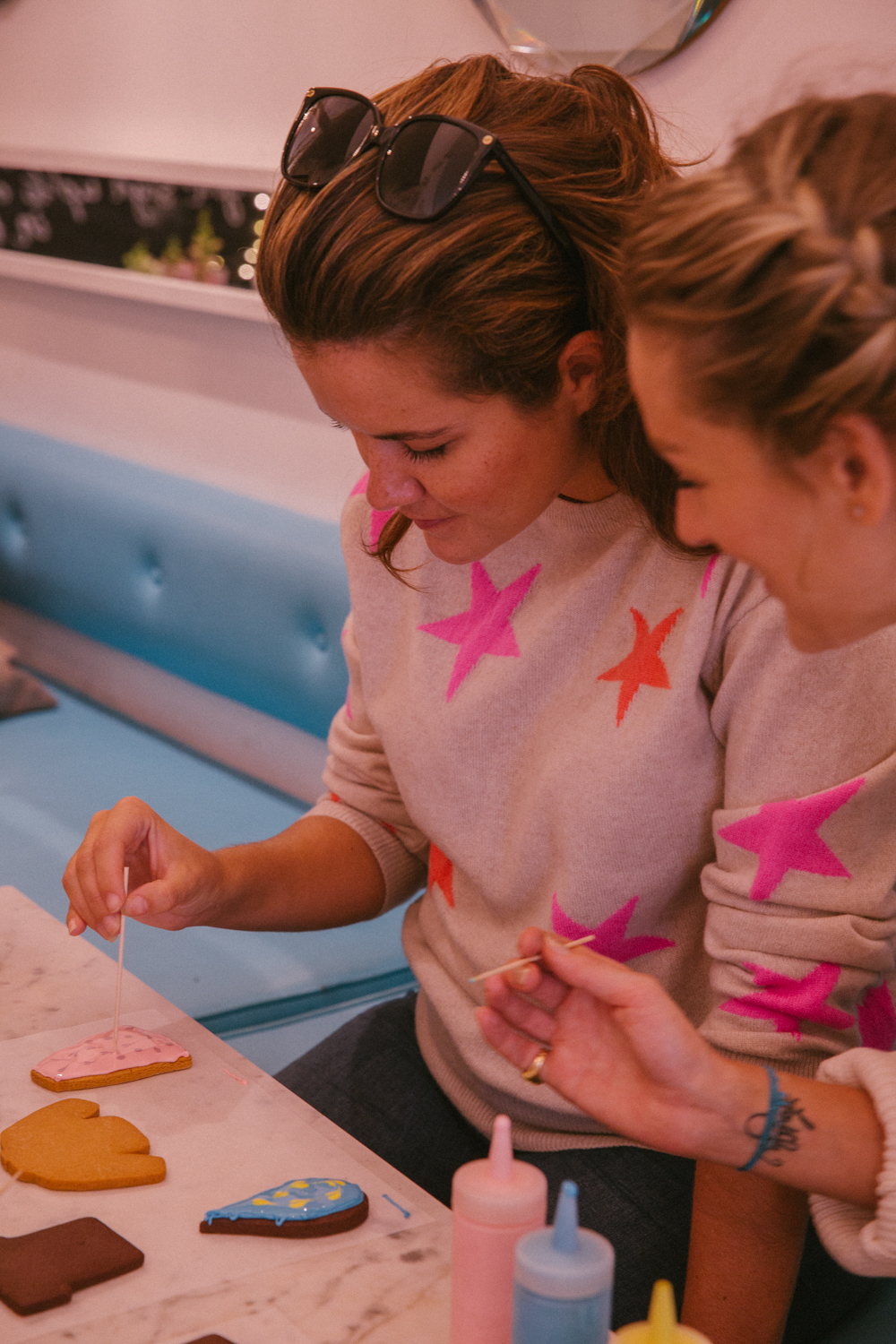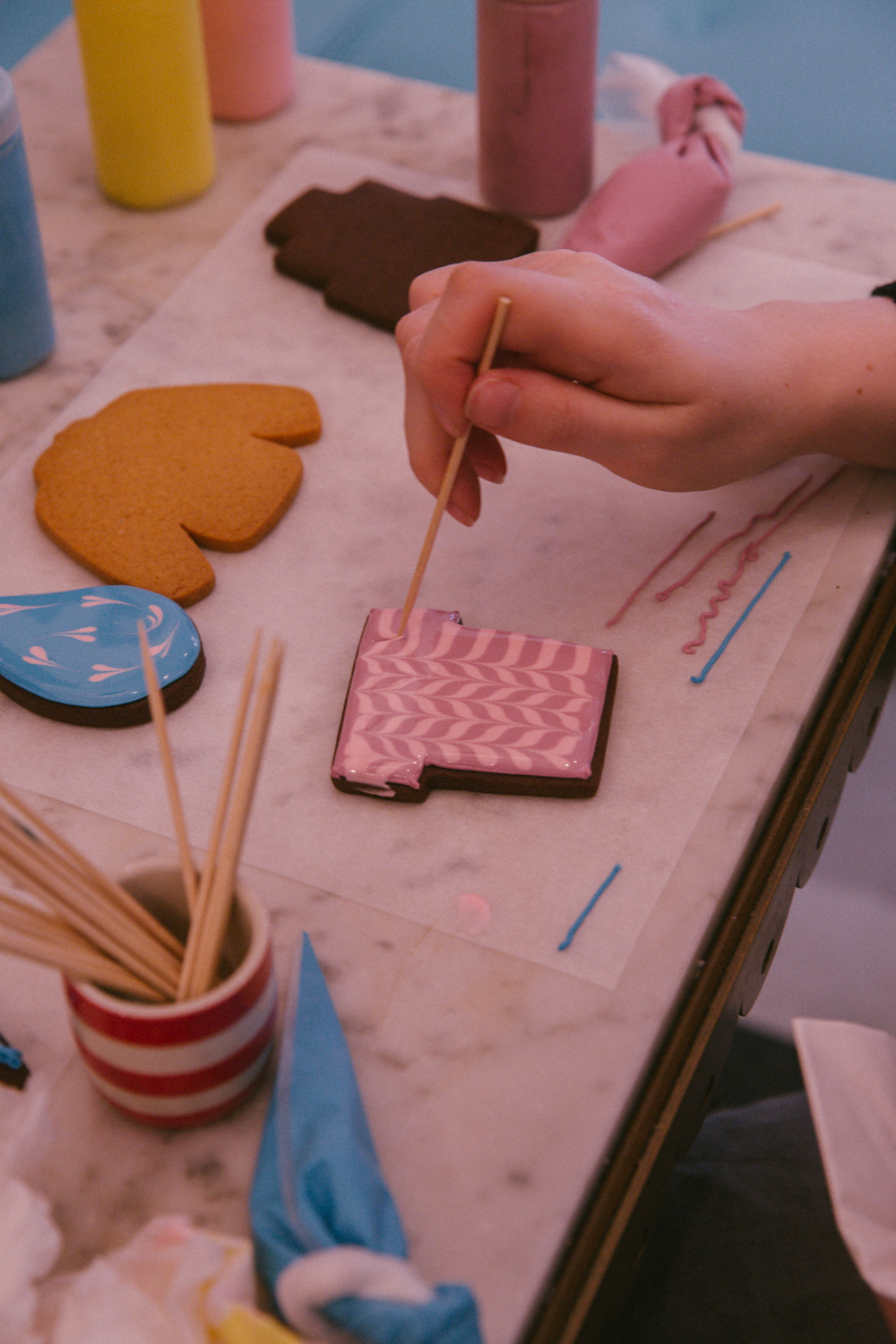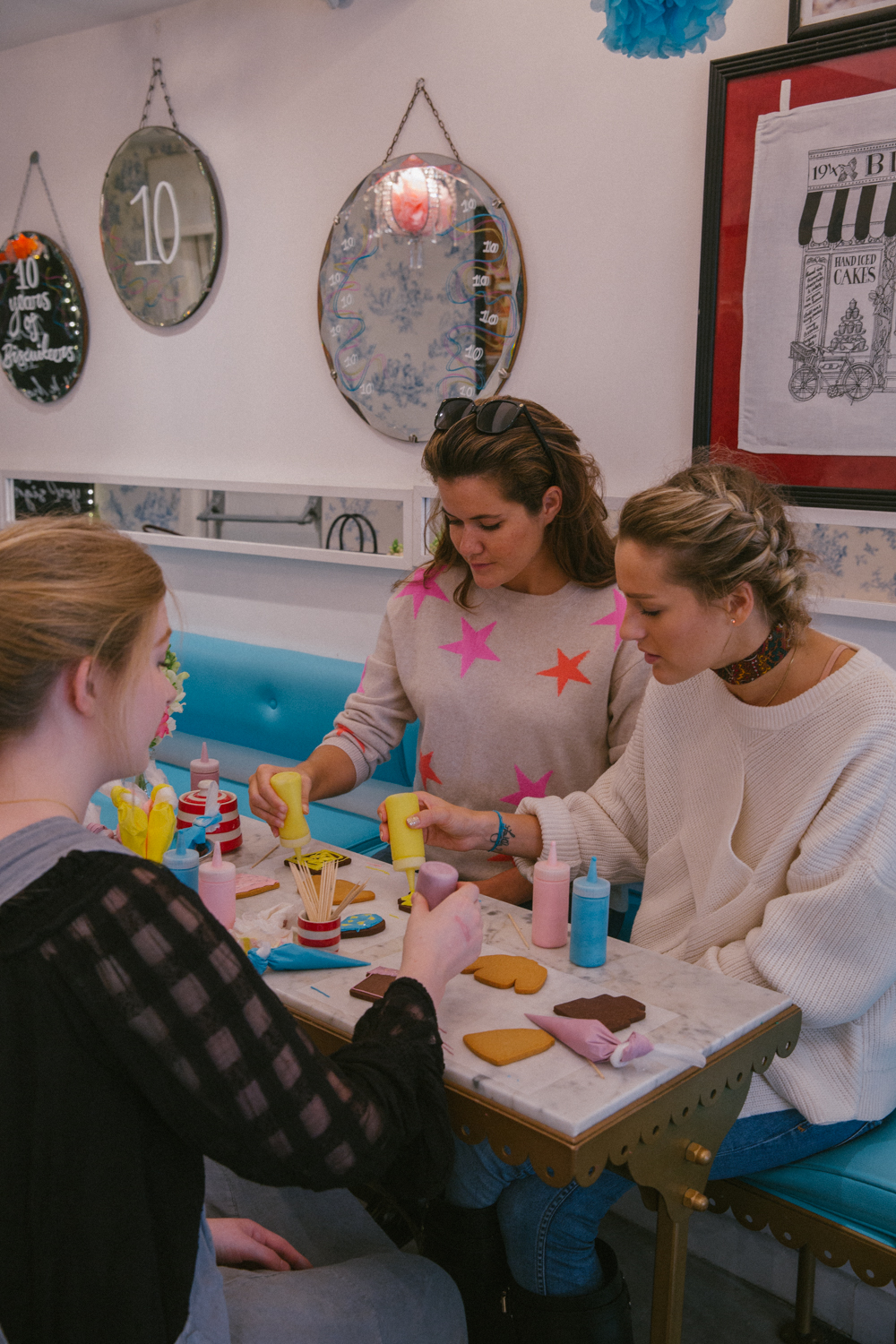 While the rain poured outside we worked away, chatting and shrieking with laughter as we went.
What I had thought might be a fun way to escape the bad weather, actually turned into a real hoot and something I'd love to do again!
You can sign up for cookie school yourself in Notting Hill or Battersea, just check out the website.
While we waited for our finished designs to set in the oven, we sipped on tea and nibbled on more than our fair share of biscuits.
Crumbs, what a nice way to escape the rain!