Should you find yourself in Soho, or even London any time soon, I have a restaurant you need to check out.
Hidden away down one of the side streets of Shaftsbury Avenue.
Black Prada tote // Black shoes (comfiest ever – if they sell out try here)
You'll find BAO's sister venture, XU.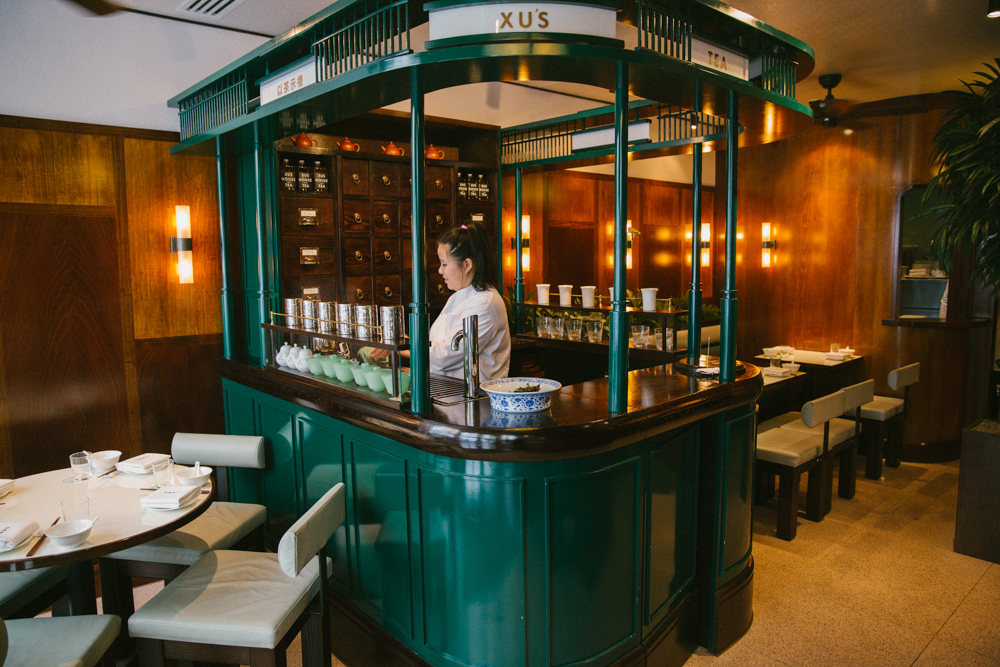 A beautiful, wood clad jewellery box of a Taiwanese meets Cantonese tea shop.
Swoon worthy art deco interiors and bookable tables (a big deal in Soho) make somewhat appealing from the outset.
There's a cocktail menu, a selection of teas and a shortish but perfectly formed food menu.
The friendliest of all Soho waiters suggest we share a couple from each section, and we happily oblige.
Sitting back to watch the comings and goings as we wait.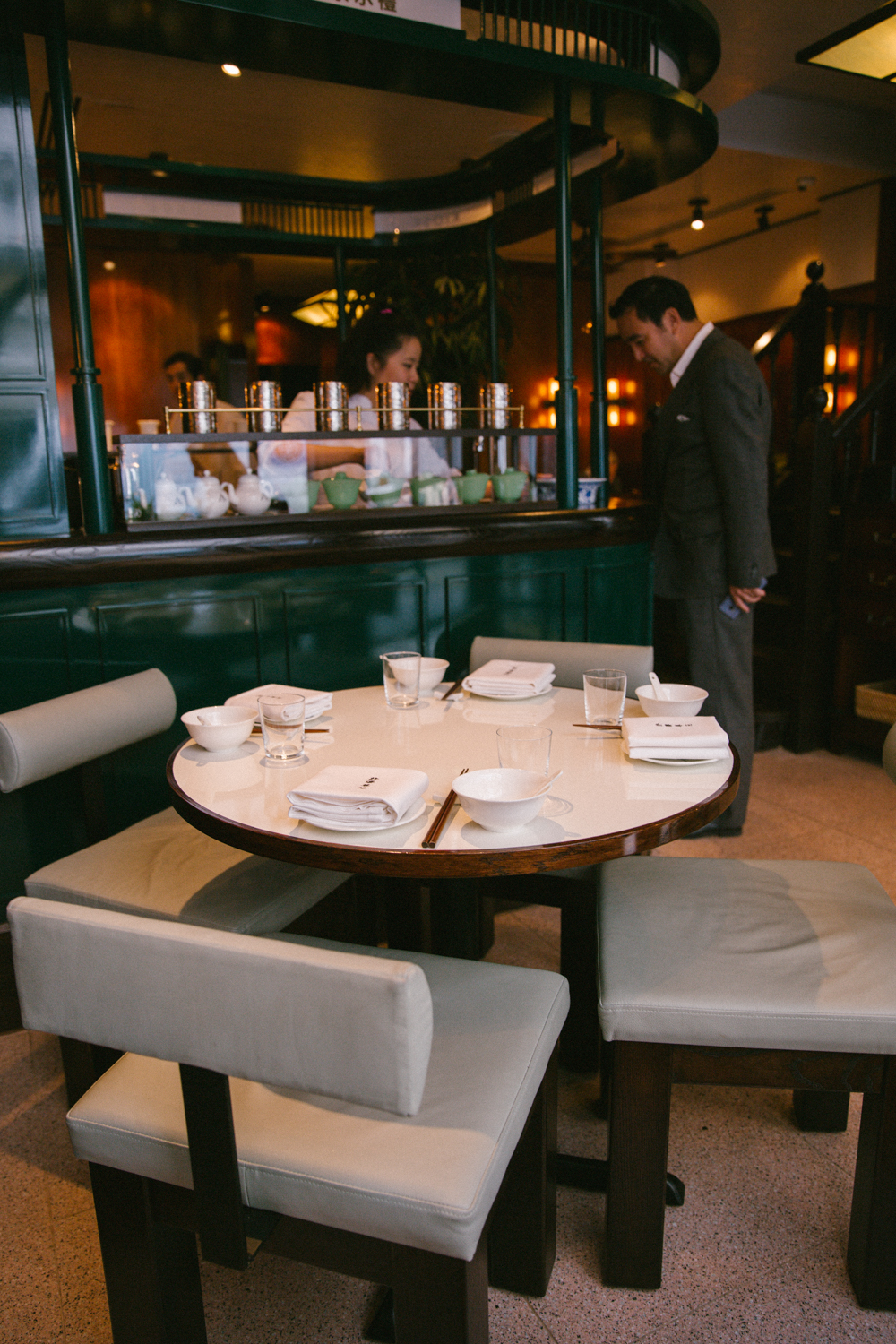 A far cry from BAO's casual, almost fast food style, Xu is more refined.
Starched linens, fine china and tea served ceremonially.
We start with peanut lotus crisps.
Crunchy, peanutty, salty, sweet, epicness.
Iced clams with chilli marinade and zingy basil oil.
Beautifully light, don't miss these.
Chicken wings (one each) with Sanbei glaze and caviar.
I could have eaten a family bucket of these, sadly that wasn't on the menu.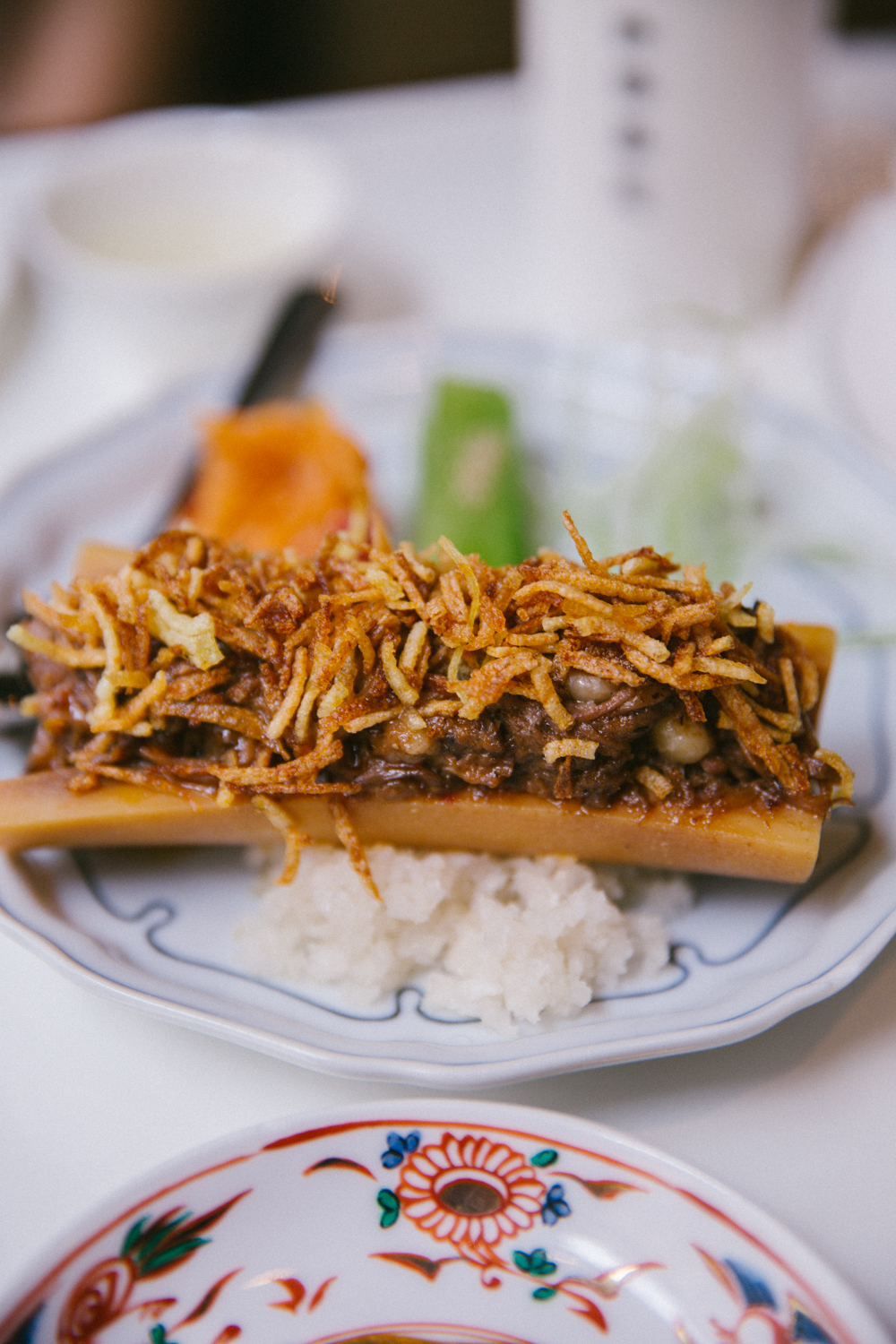 Shortrib and bone marrow with potato crumb, pickles and pancakes.
A bit like a peking duck situation, but potentially even better.
You scoop the beef out and pile it into pancakes, wrap and go.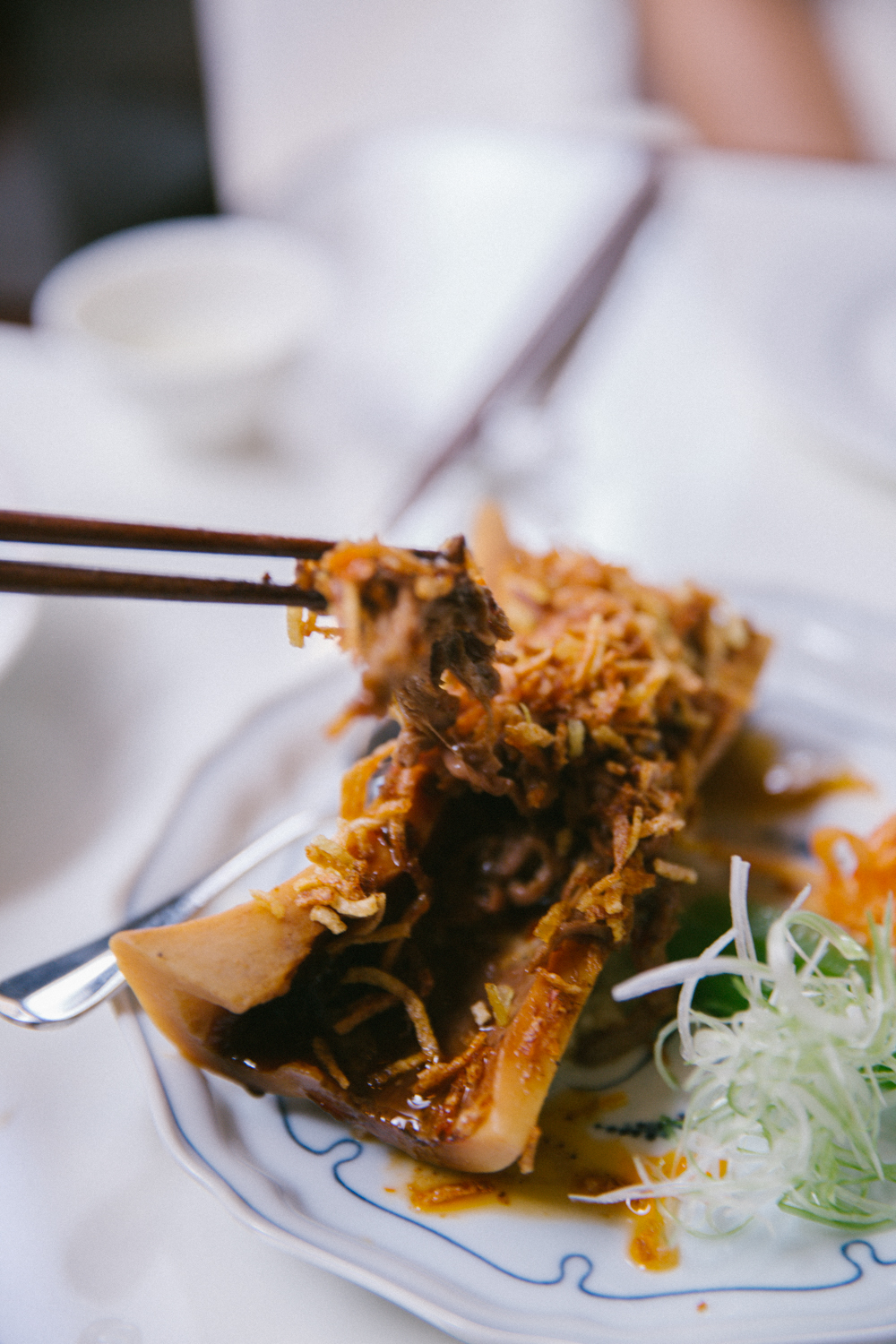 Rich, meaty, saucy, and just stupidly tasty.
As soon as we'd finished one, we ordered another.
Xian Bing, panfried pork dumplings.
Taro dumplings, with Kow Choi Chilli dressing.
XO Carabinero prawns.
I'm trying not to gush, but it's hard to find fault with anything here.
Each and every dish seemed to exceed the last. This next one was no exception.
Cast iron black pepper beef.
40 day aged ribeye with honey black pepper sauce and a runny egg yolk.
Served rare with melting ribbons of fat and that egg oozing into the sauce and fried onions beneath.
Truly spectacular.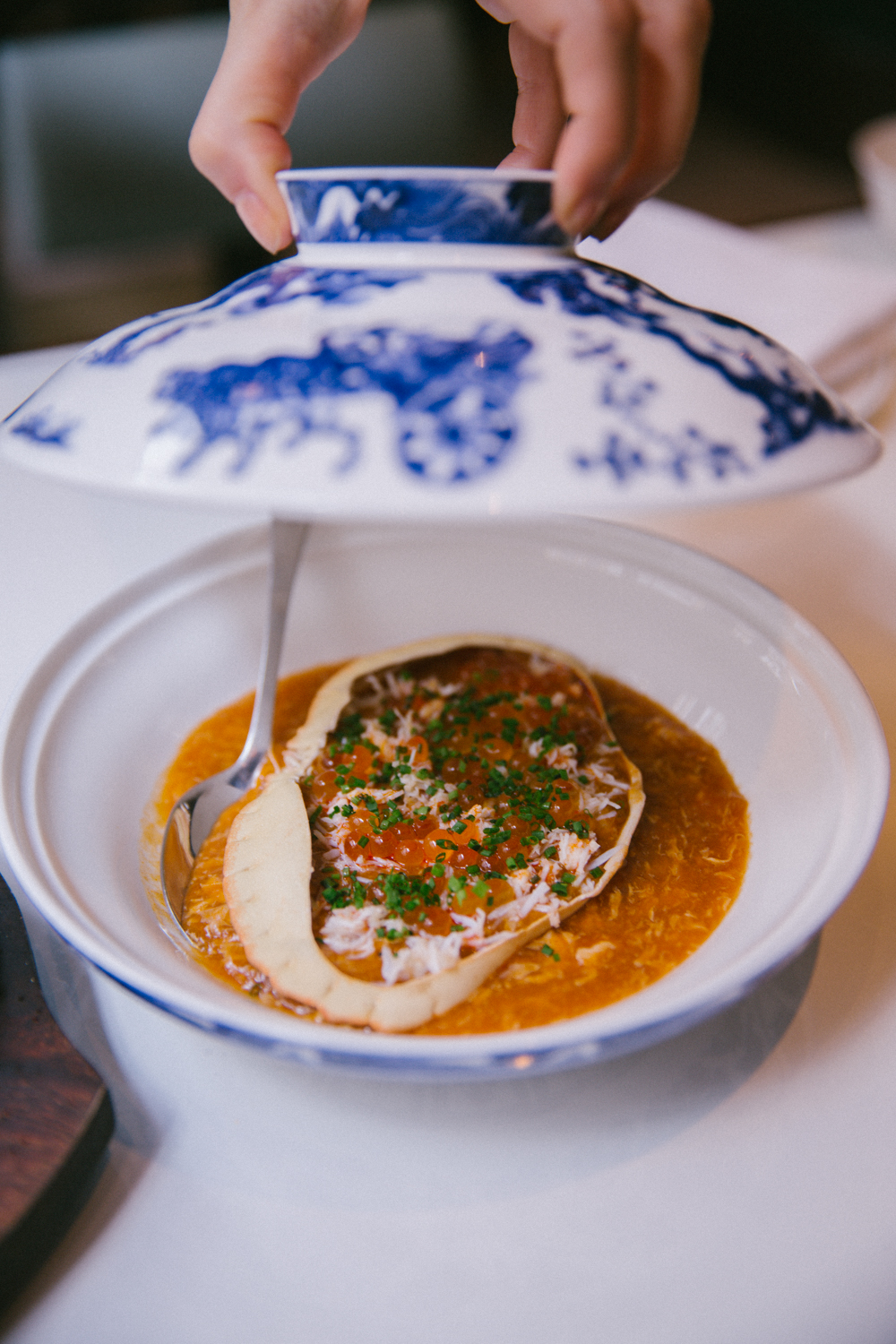 Chilli egg drop crab.
White and brown meat with salmon roe, egg drop sauce, red chilli, fermented shrimp and garlic.
Best served with fluffy white rice, this one packs a punch in the flavour and spice department.
A really beautiful mix of flavours and textures.
In short, as you've probably guessed, we loved it.
A beautiful spot with spectacular food, bookable tables and a varied, exciting menu.
Possibly the best spot to spend a long lazy lunch in Soho.
Alternatively go for supper and make the most of that cocktail menu.
Chop chop! Book a table here.