Welcome to Wilderness Chapter 2! If you missed Chapter 1, find it here.
Wilderness is a pretty spectacular place to wake up. Early morning sunlight bursts through the trees, filtering through canvas to wake you gently. The chill in the air encourages you to snuggle up under the duvet and take your sweet time.
Watching the shadows of trees dancing in the breeze fall across your tented roof is one of the true joys of camping.
Only made better at Wilderness with the knowledge that you don't have to go far for breakfast!
Just a barefoot wander through the fields to some of Britain's finest foodie establishments.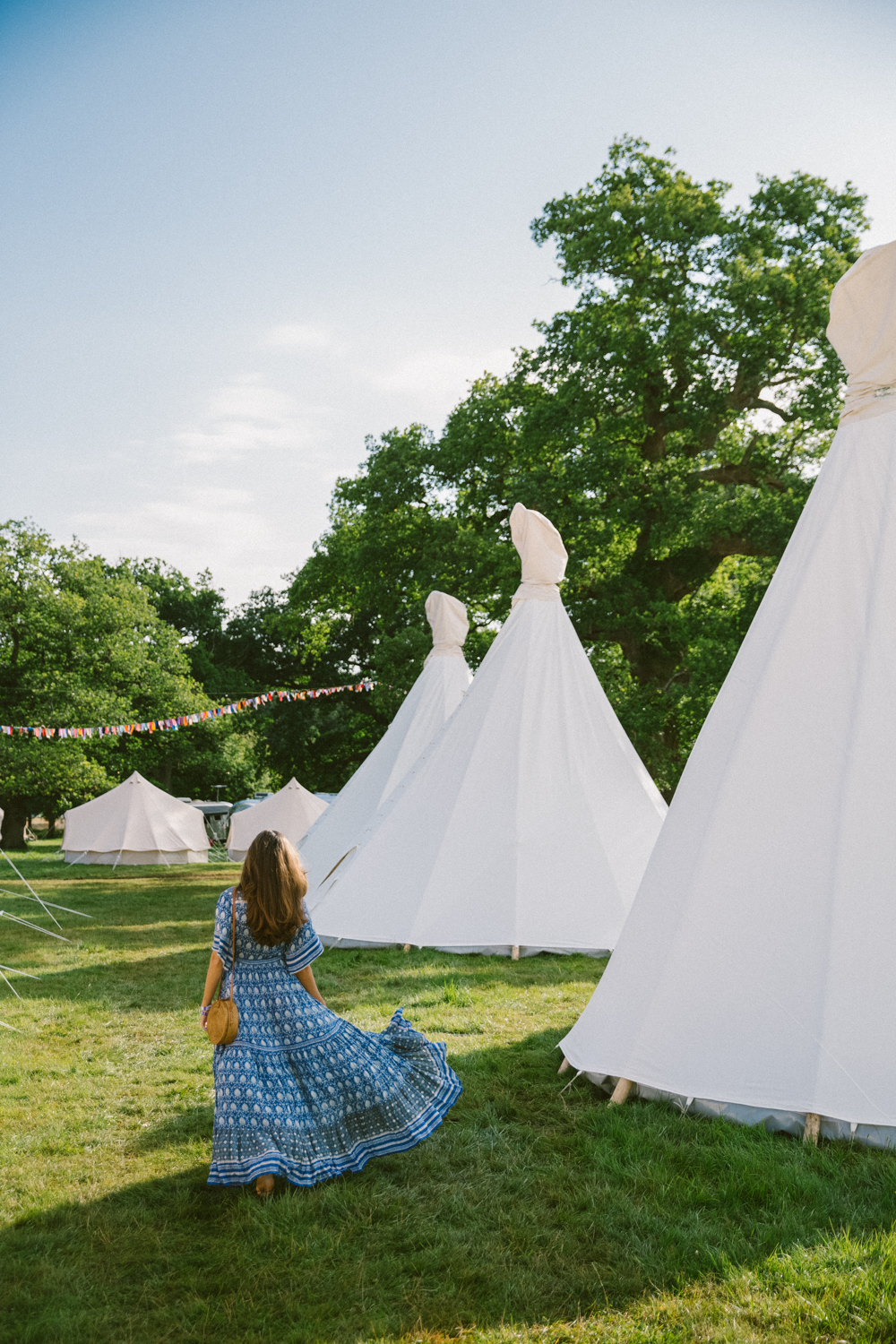 Starting a day of feasting with Breddos Tacos.
Soft scrambled eggs, hot sauce, smoked bacon, guac and herbs.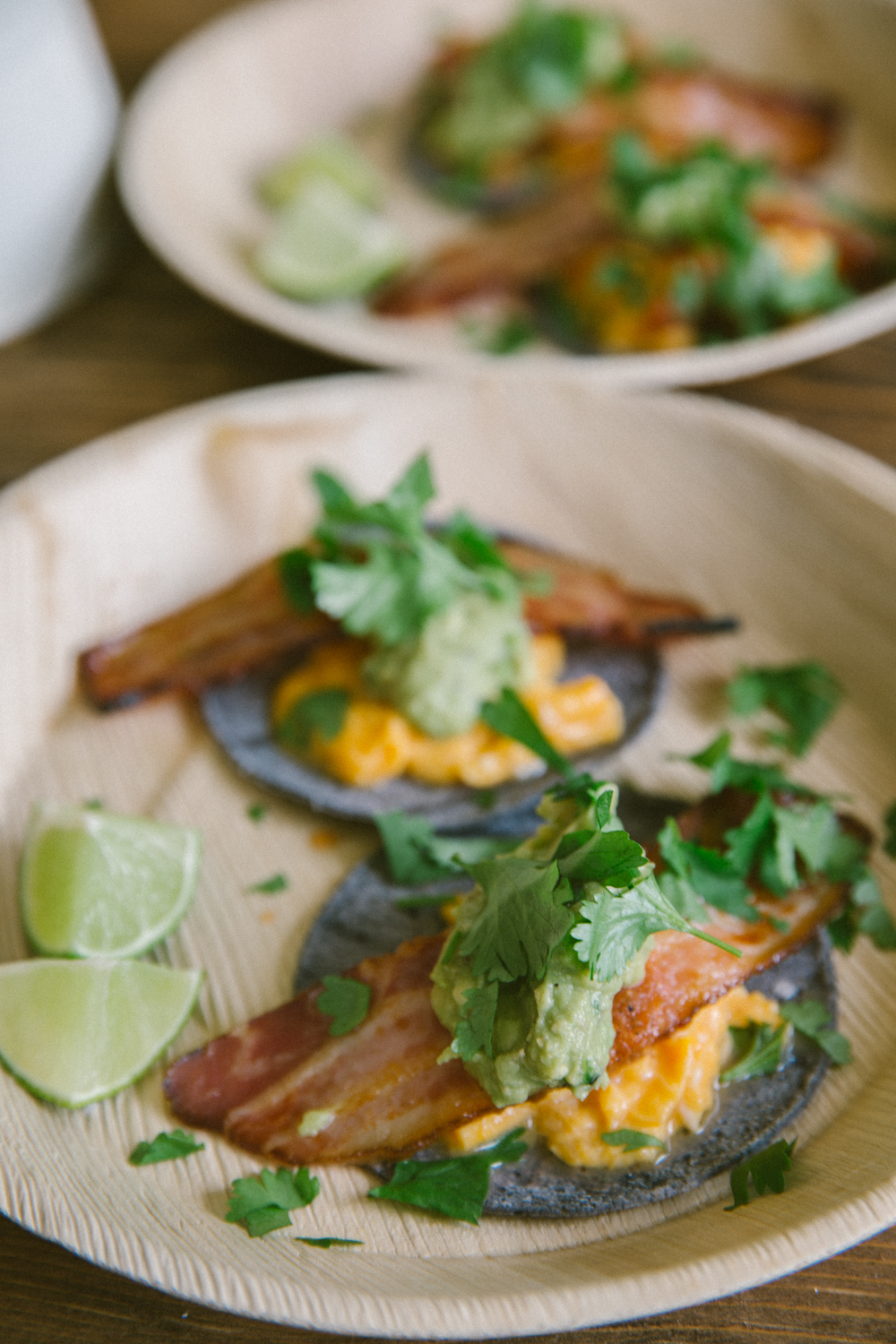 Delicious, and quite the Instagram bait…
Now I'd like to introduce you to a concept I know you'll be on board with.
Breakfast dessert.
Think about it, why should only lunch and supper have different courses?!
Why not start your day with something hot, savoury and delicious and then follow it with something indulgent?
One of these fits the bill nicely…
Breadahead donuts, minus the trek to Borough Market or inevitable queues.
Breakfast dessert. Let's make this happen guys.
Fuelled up and ready for a day of adventures.
Oversized sunglasses // Coin necklace
Swishy button up dress – lots of colours
No trip to Wilderness is complete without a visit to the lake.
A peaceful spot to relax and take it all in.
Or just dive right in!
Revellers swim and play from sunrise to sunset.
We watched from a patch of sunshine as dark swollen clouds rolled closer and closer.
We raced them back up the hill and made it under canvas just as the heavens opened.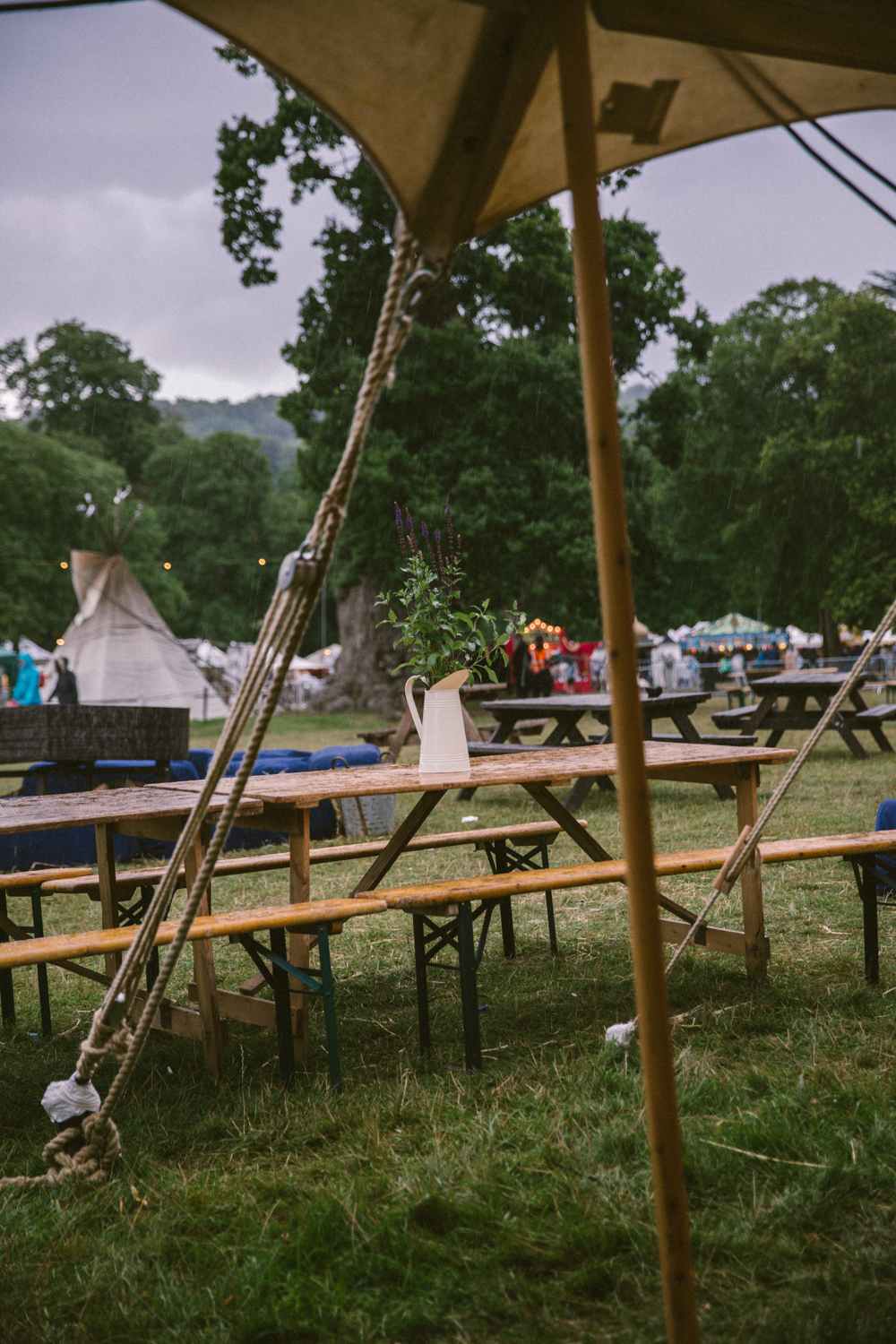 There are worse places to be stranded than The Pig!
In true British style, the rain didn't keep people down for long and almost as soon as it passed, play resumed.
The famous Wilderness cricket match began, only to have the pitch invaded by a flash mob of nuns and the occasional streaker.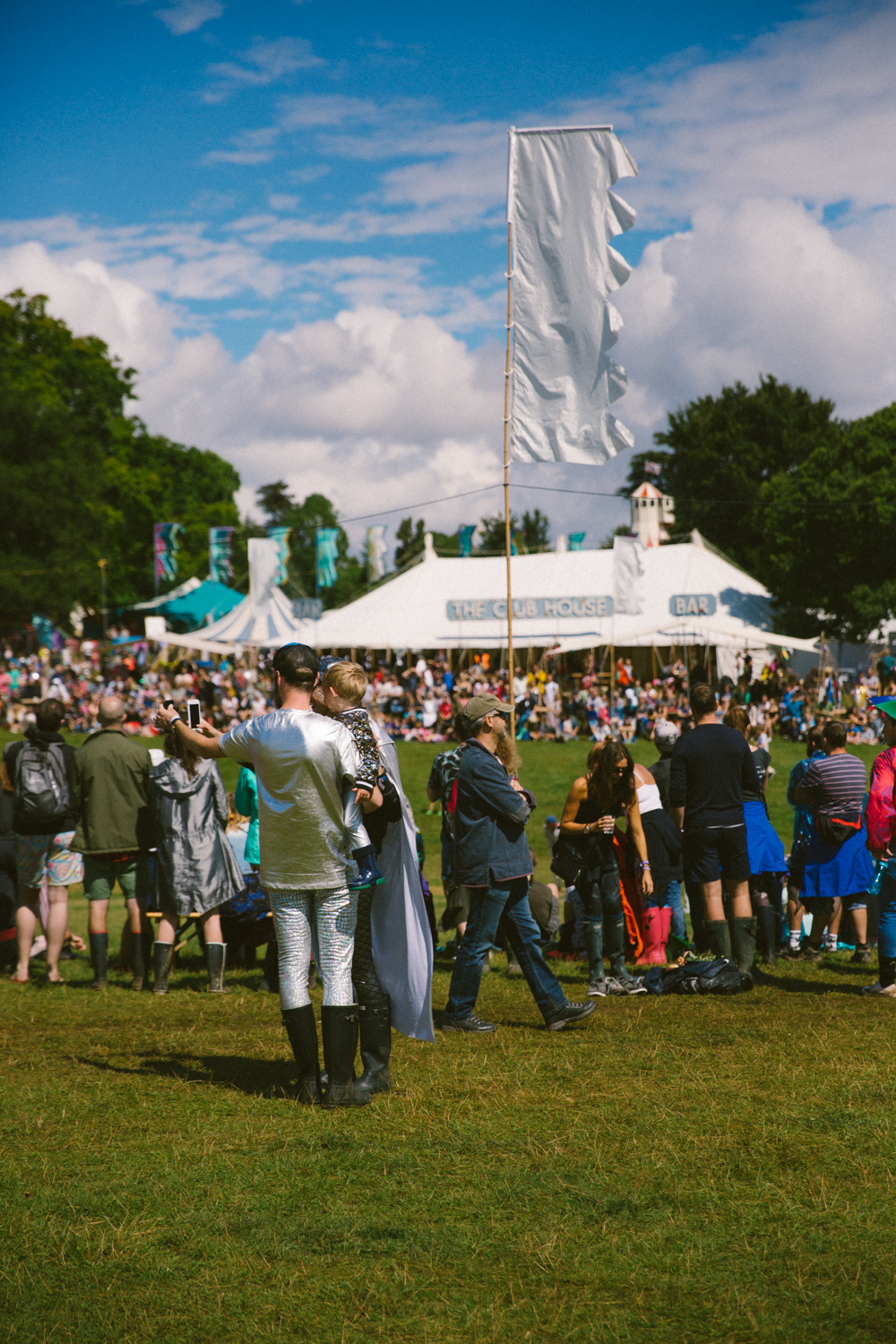 We strolled around the shops and bars, marvelling at the sheer diversity of everything on offer.
It's certainly easy to get sucked into the swing of things here!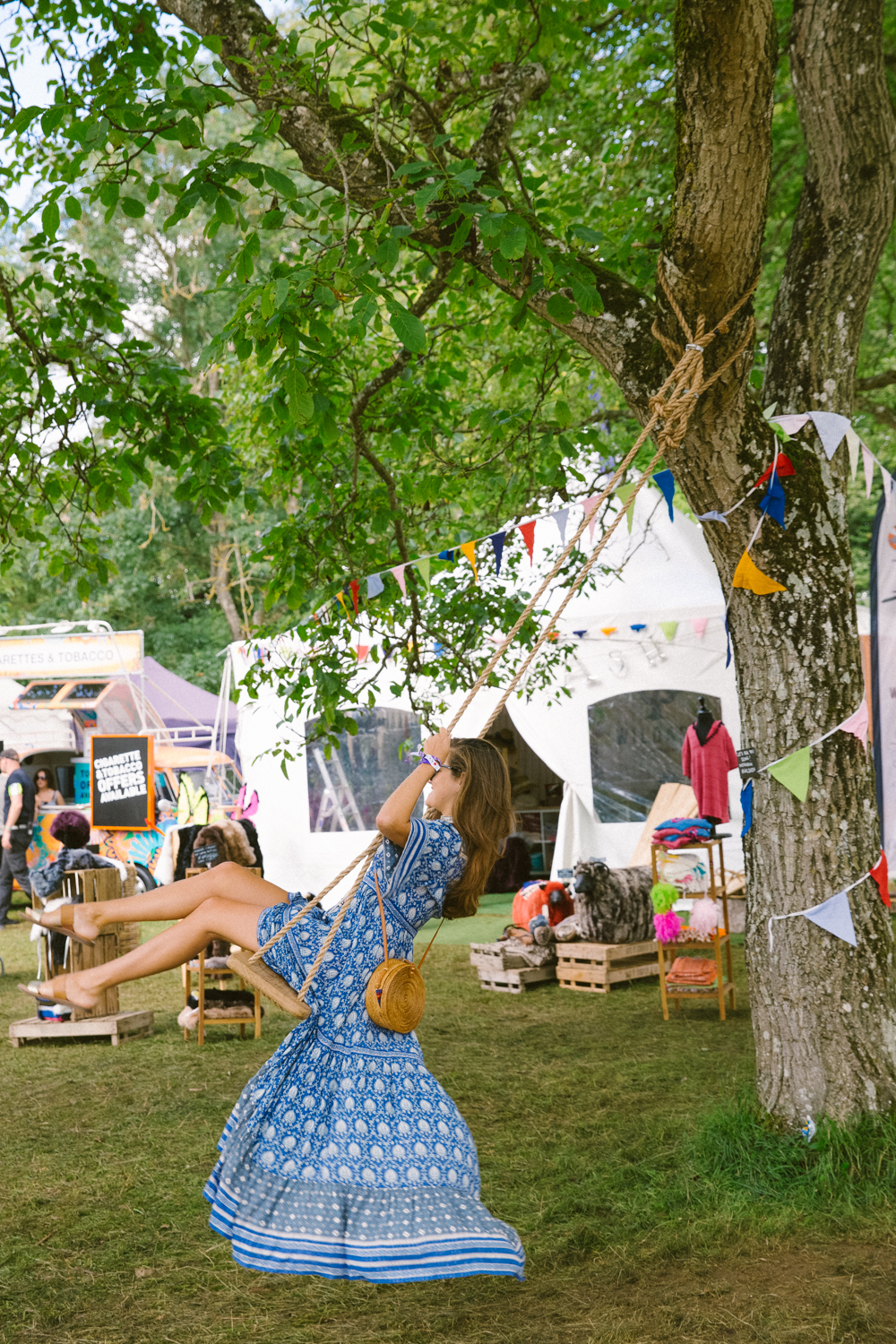 We watched live bands, dancers, plays and DJs.
Swaying with the crowd and singing along.
We foraged a late lunch.
The most unbelievable selection of hot dogs from Bubbledogs.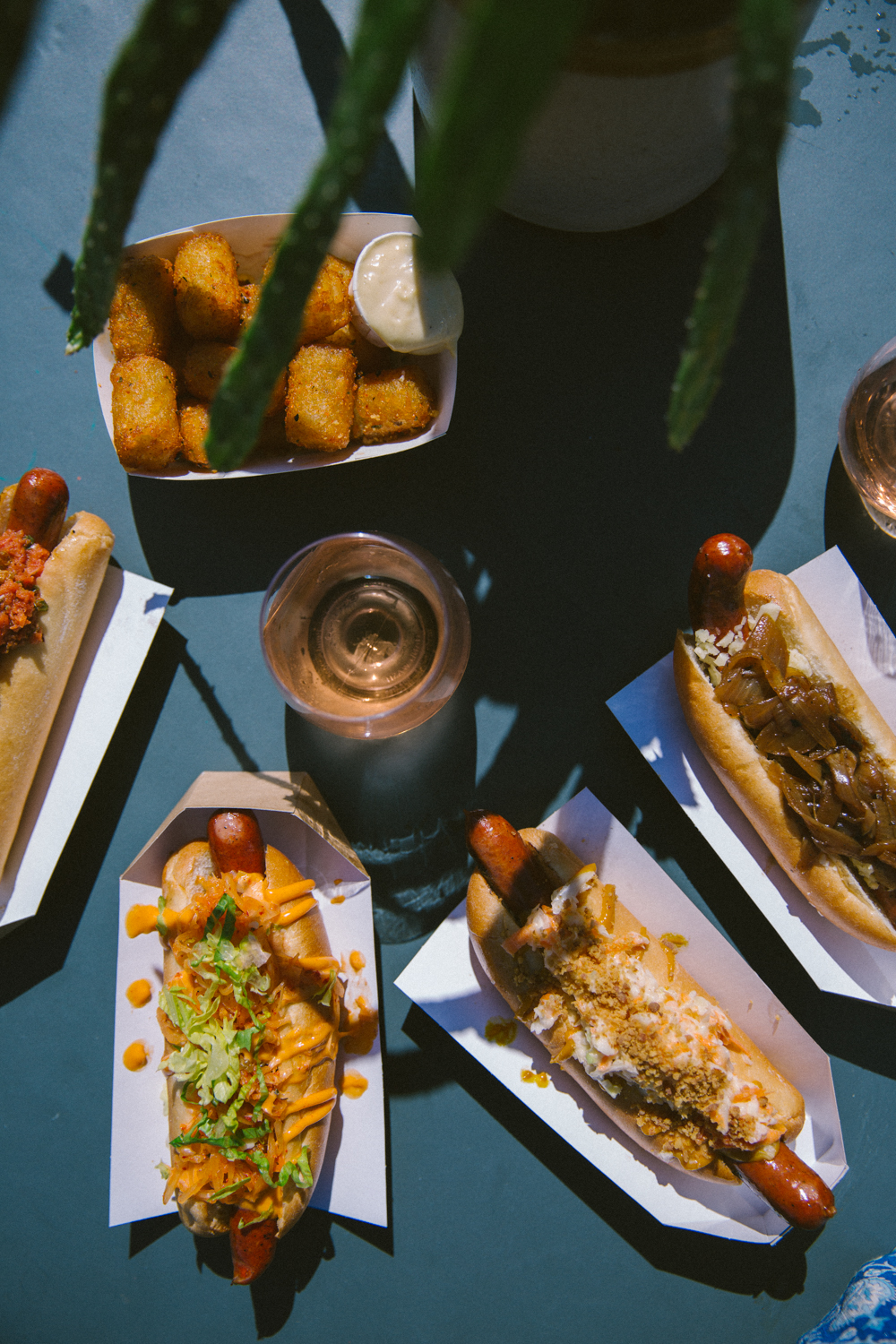 Cocktails at The Pig (our regular haunt throughout the weekend, making me keener than ever to finally visit the real thing!)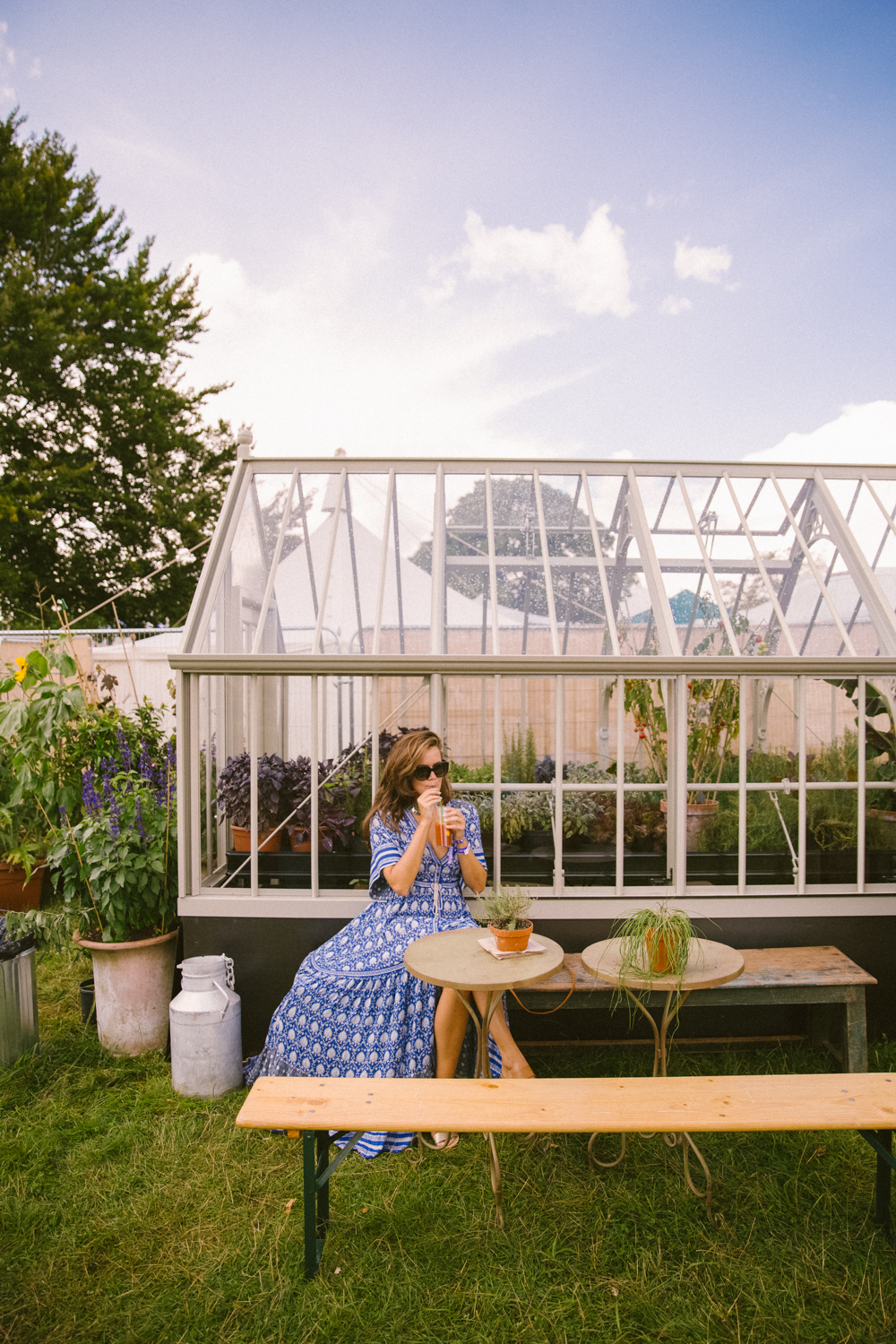 Before letting the breeze carry us away again.
In search of more tomfoolery.
Check back tomorrow for the final, and most sparkly chapter!