Scopello is a somewhat less discovered side of Sicily.
Less popular with foreigners than say Taormina, Scopello is very small and very Sicilian. Cobbled streets, a handful of restaurants, an equal number of gelato shops and streets full of happy Italian children who race through revellers legs until the early hours of the morning.
It's visited mostly by Italians on holiday and Sicilians on their day off.
If there's one thing Italians love, it's a lido! Once a tuna factory, much like this one on Favignana, Tonnara di Scopello is now the lido to visit this side of the island.
It's not hard to see why.
Remnants of the historic site's past life litter the pretty cove, which come 9am starts to fill up with Italians (and a couple foreign girls).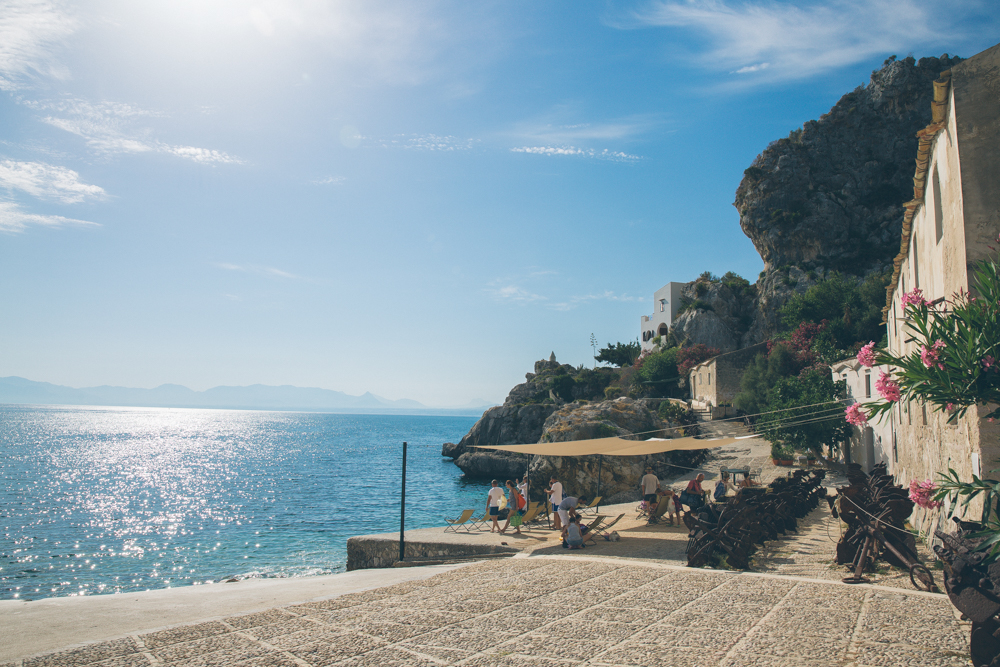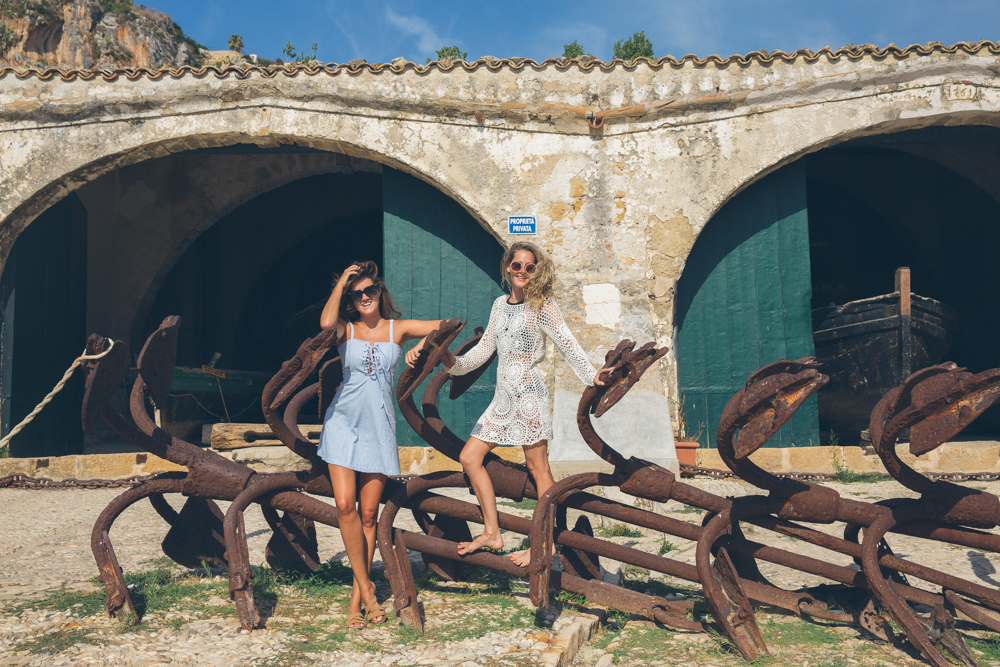 Comfy shoes and beach attire are the order of the day, it's a little bit of a trek down from the road.
Seersucker dress – US link here
Vintage crochet dress (similar)
The sheltered bay offers crystal clear, glittering blue waters.
Luring you into their cool embrace, away from the hot rocks and shouting cicadas.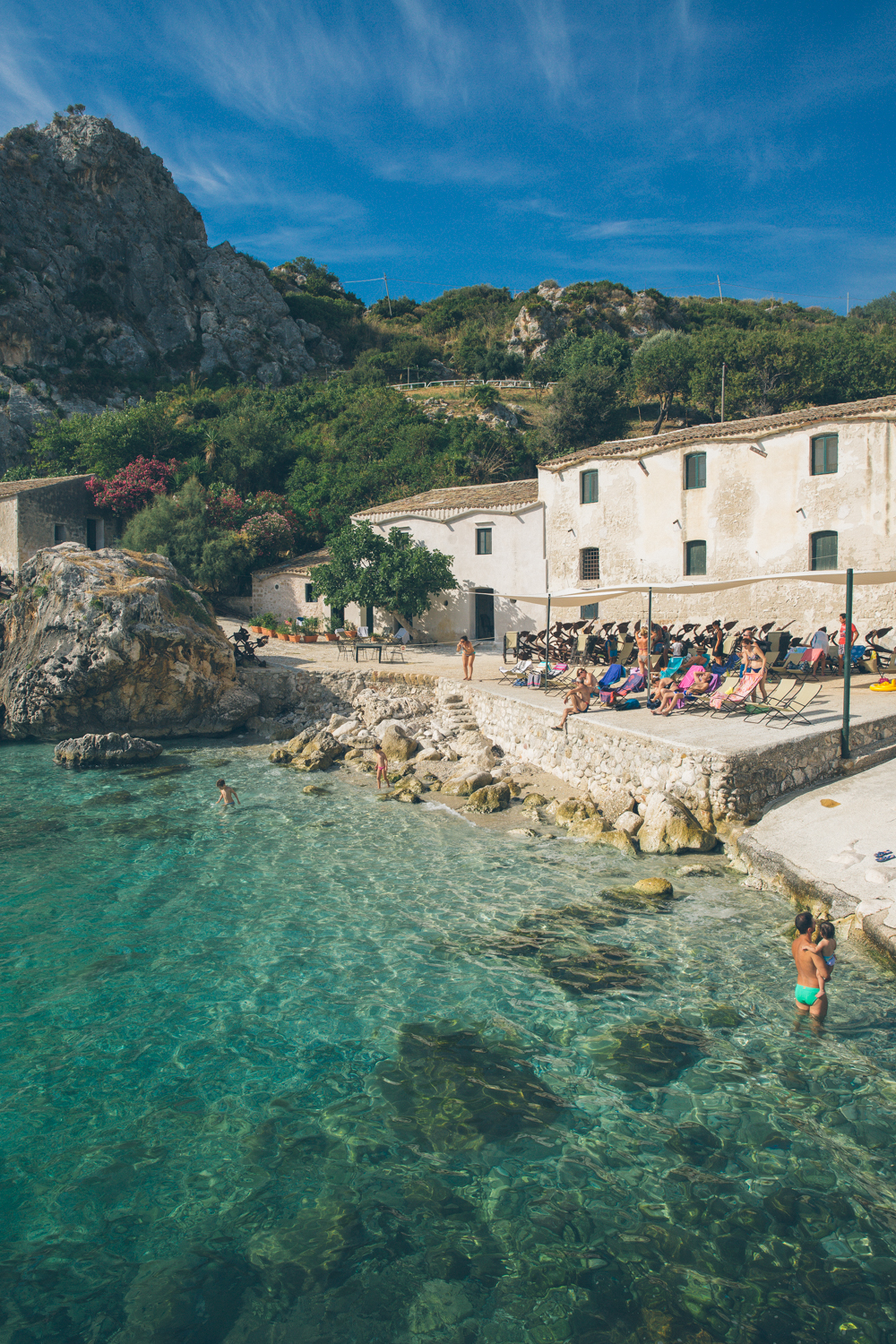 It didn't take long for us to answer the siren call.
Taking up residence on a particularly smooth rock in the shallows.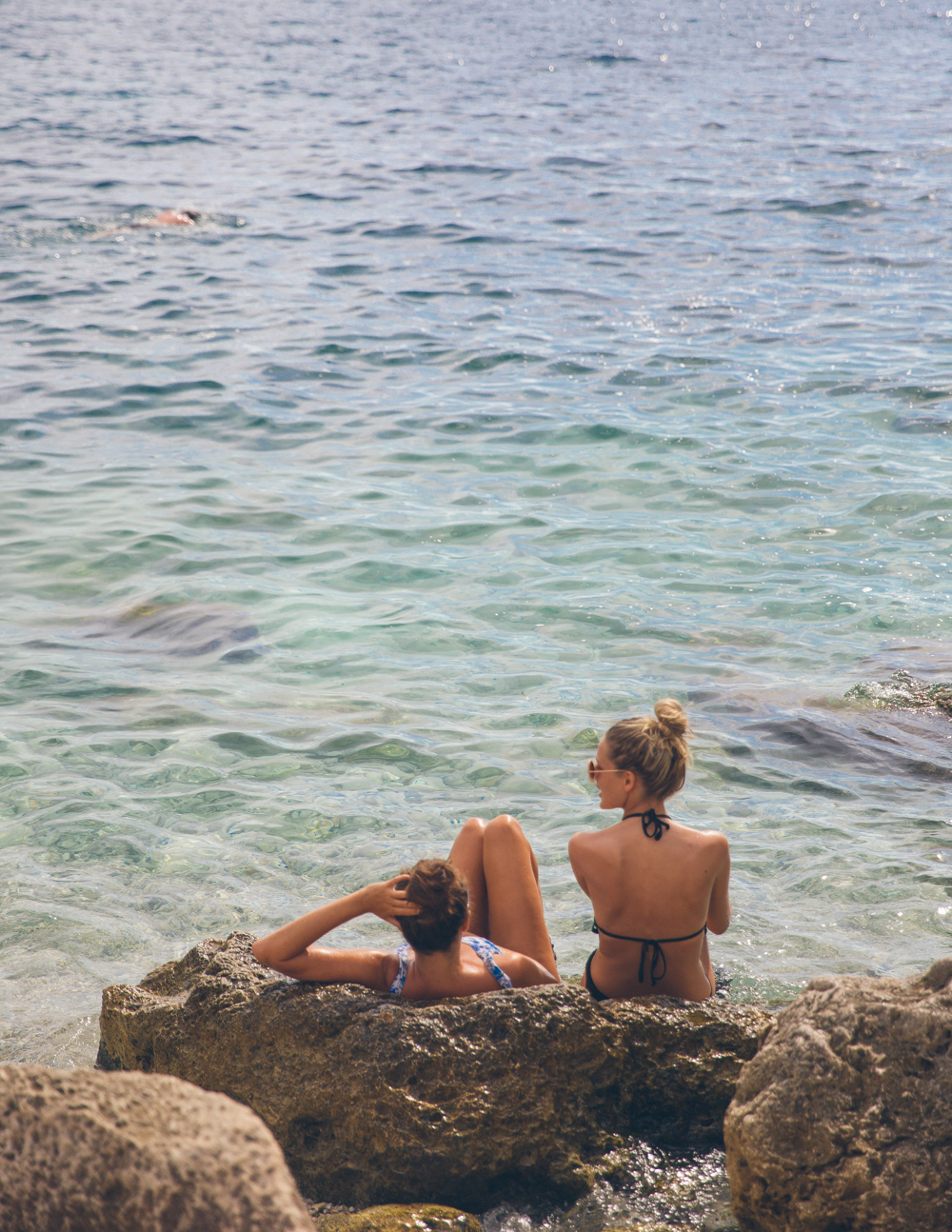 Followed by something a little more adventurous.
Boats come from all along the coast to anchor and join the fun.
This place is the bomb!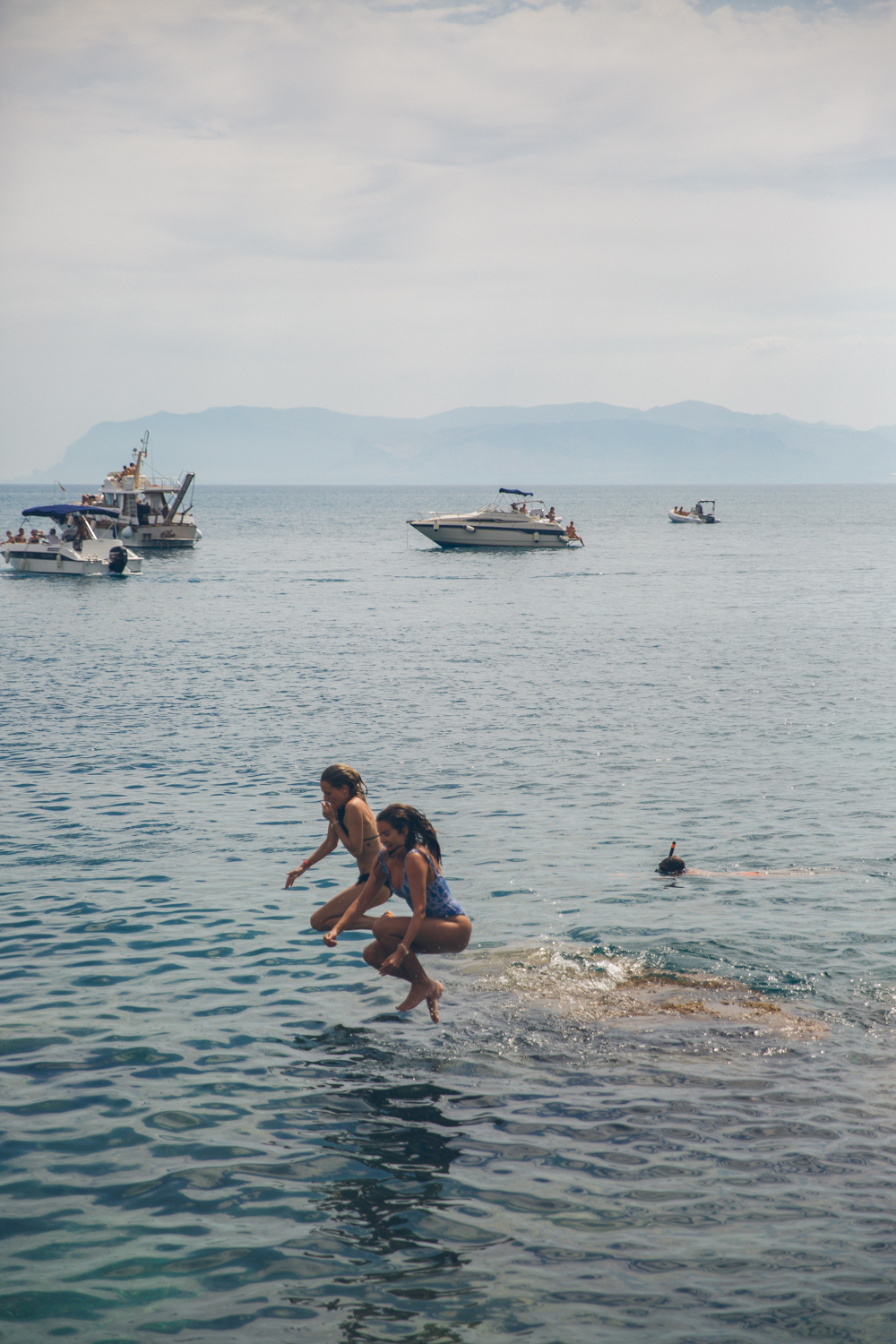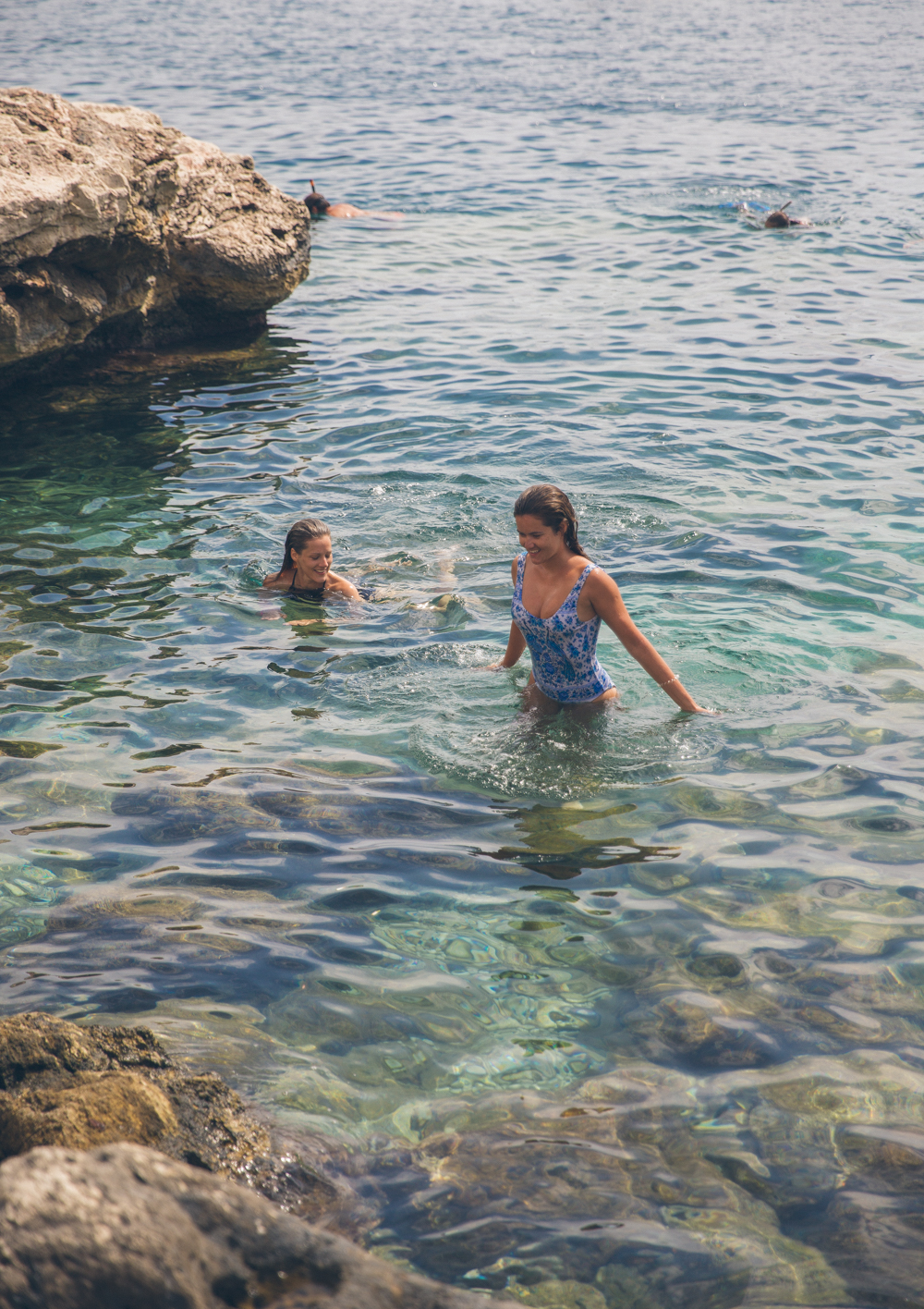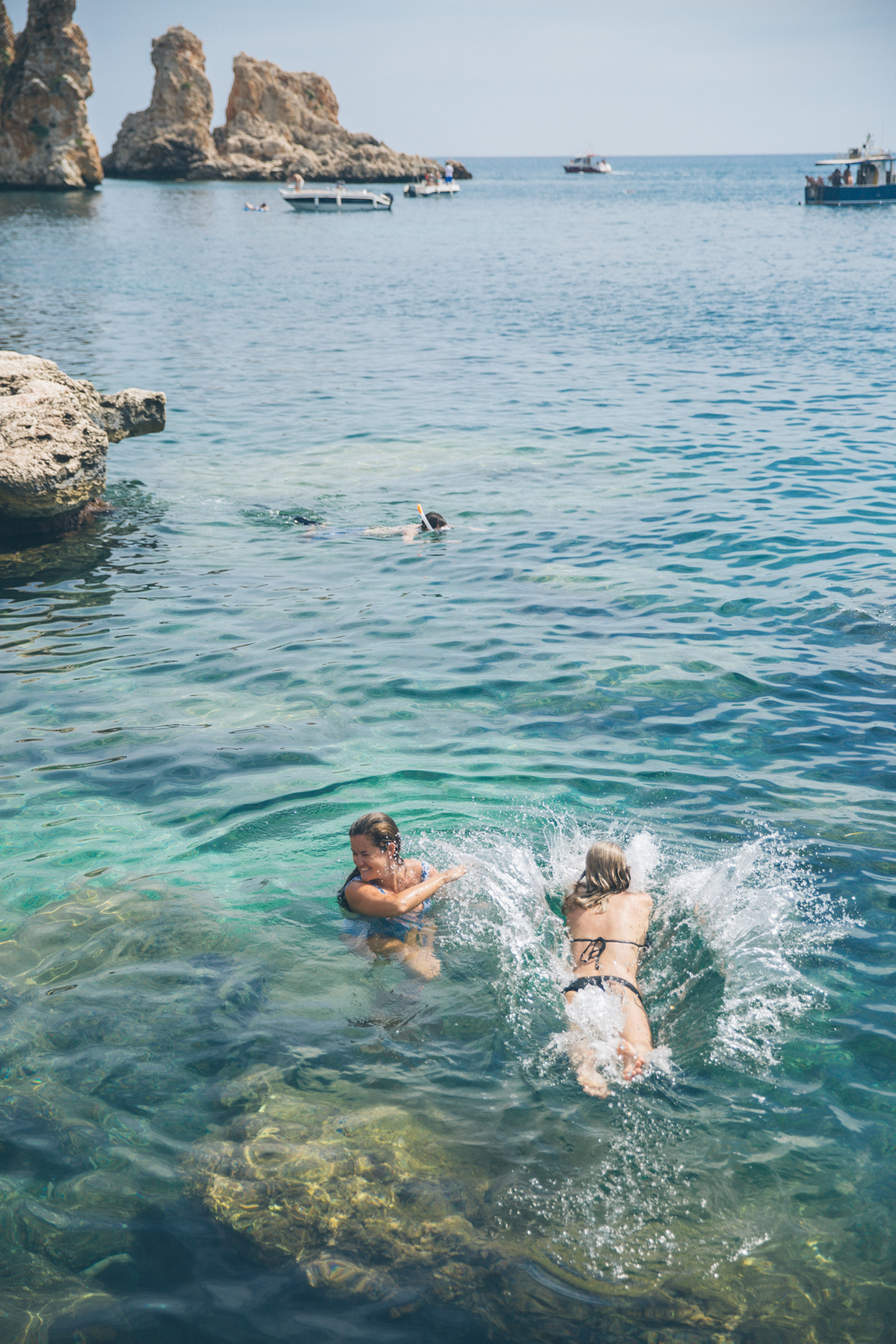 There are no bars or restaurants in the bay, so be sure to take a picnic.
We stopped off at the old supermarket at the entrance to Scopello to stock up on the way down.
Going for the most unbelievable (and gigantic) open sandwich, topped with mozzarella, sun dried tomatoes, pesto, aubergine, parmesan, the works.
Like a really big, over topped pizza slice with everything you can imagine on it!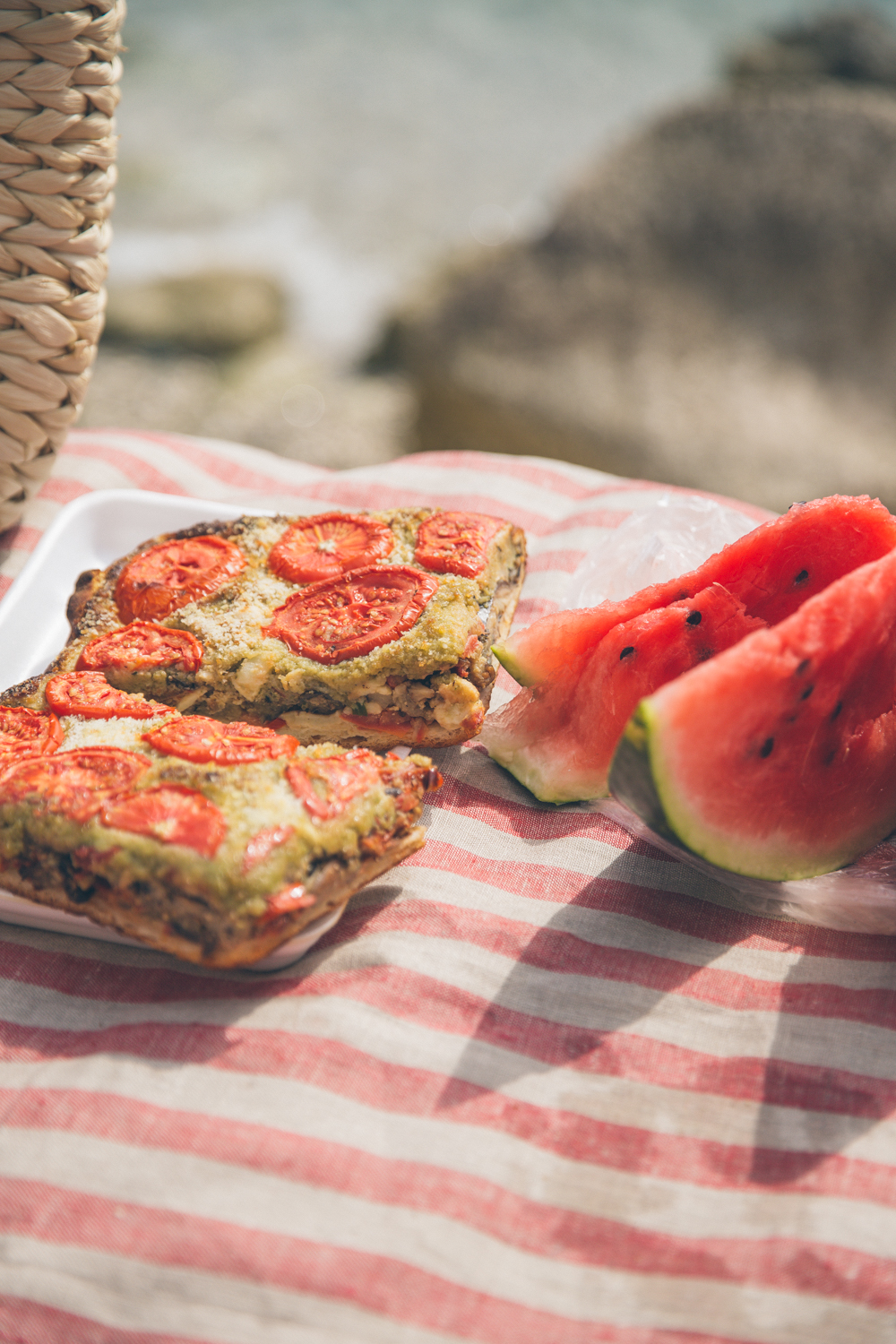 With cold melon for pudding.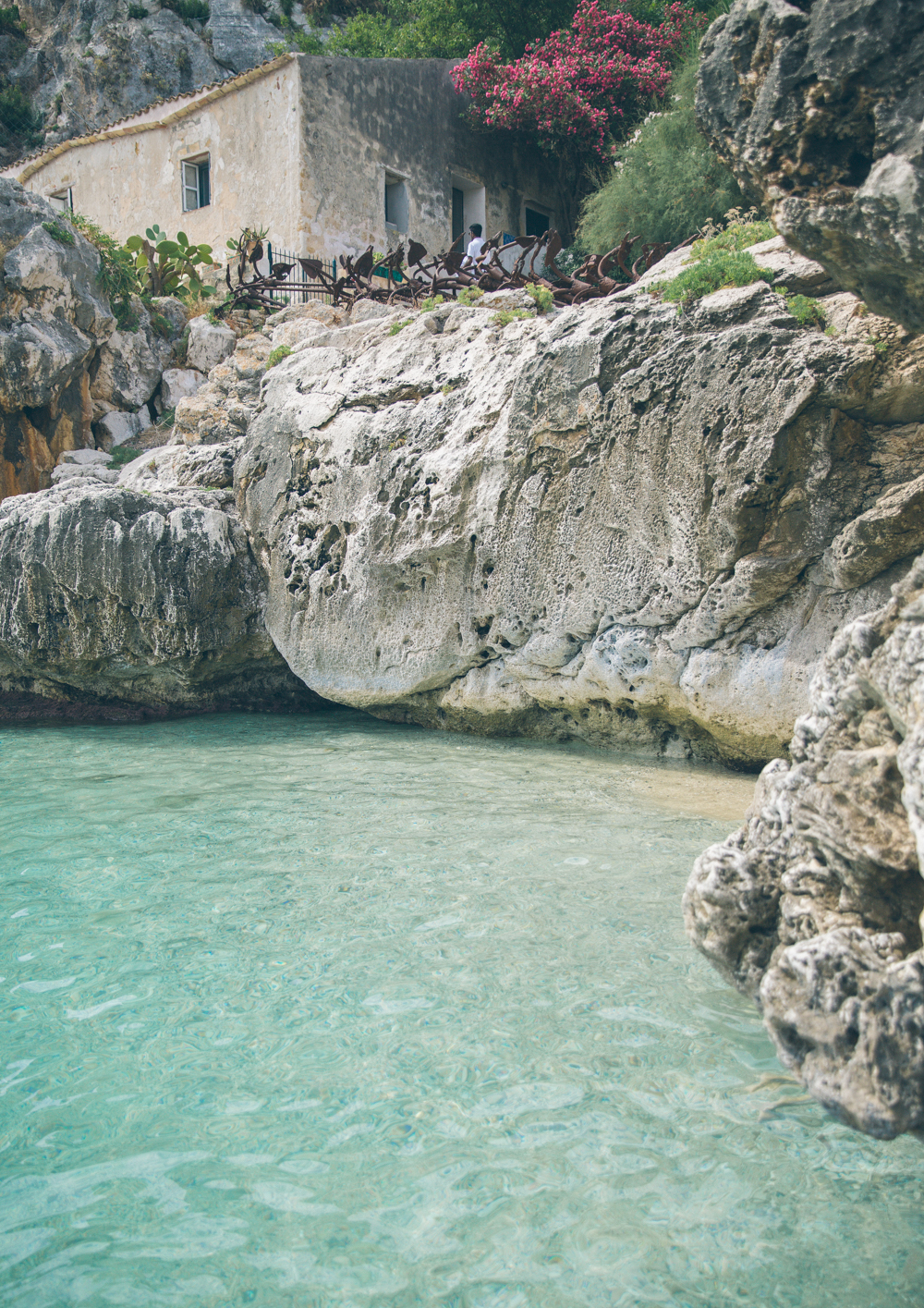 After a small cat nap in the shade, we continued our thorough exploration of the bay and all its secret corners.
Swimming through caves, onto little private beaches, catching crustaceans, rock pooling, jumping from rocks and generally getting upto no good.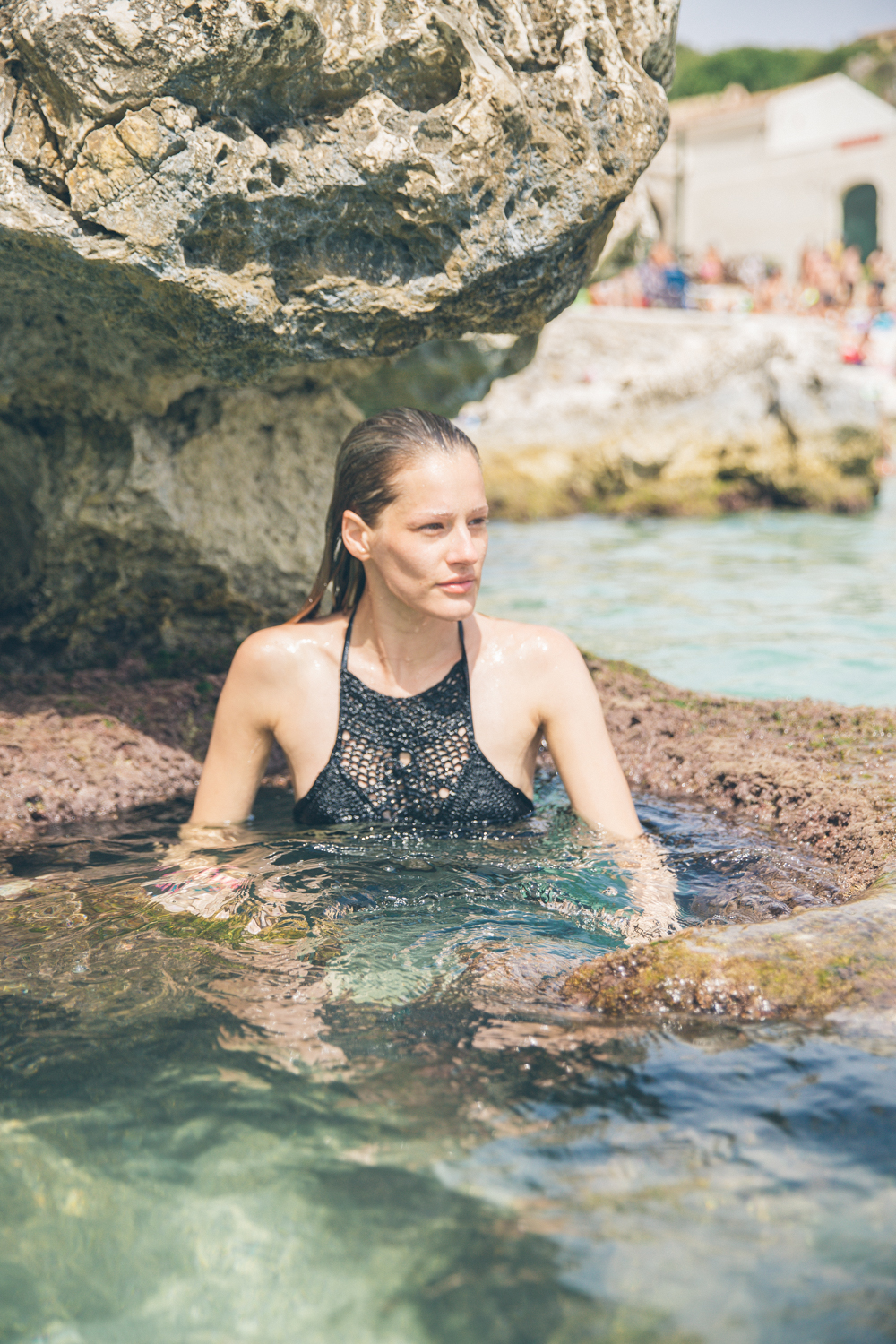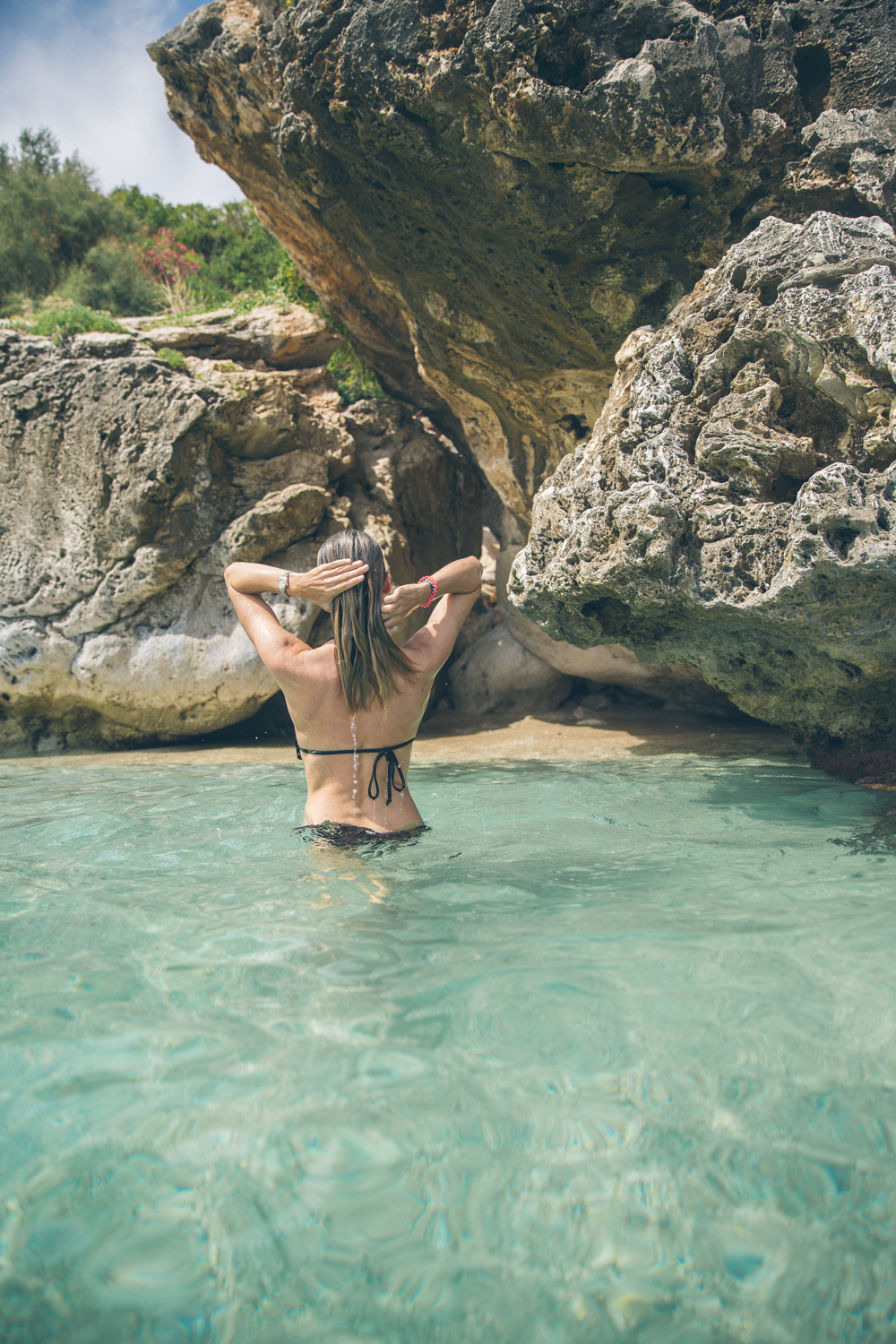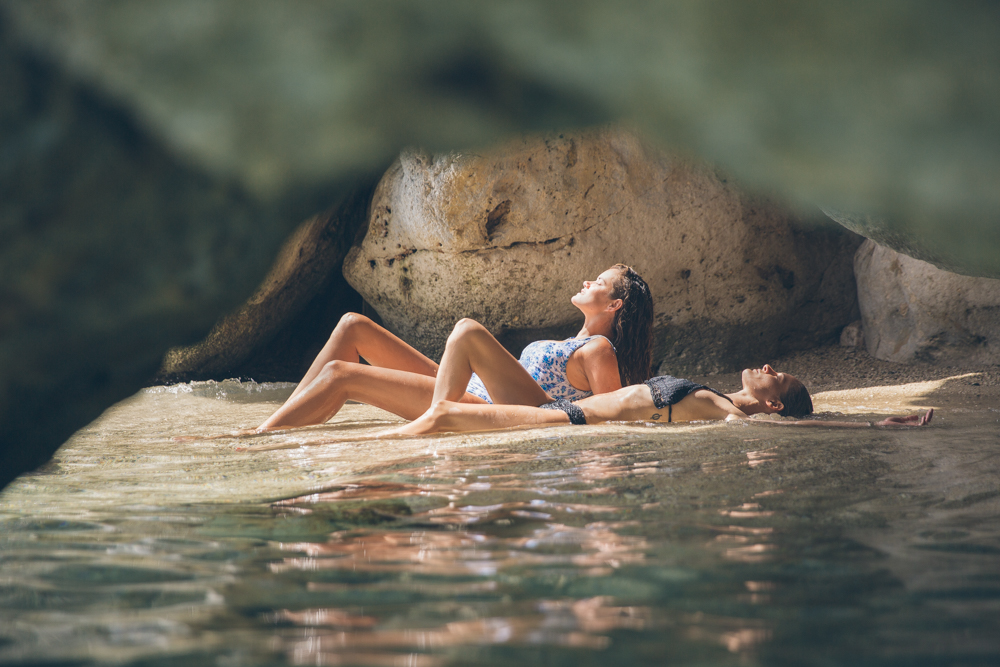 By late afternoon the lido was packed and we made our merry way home again.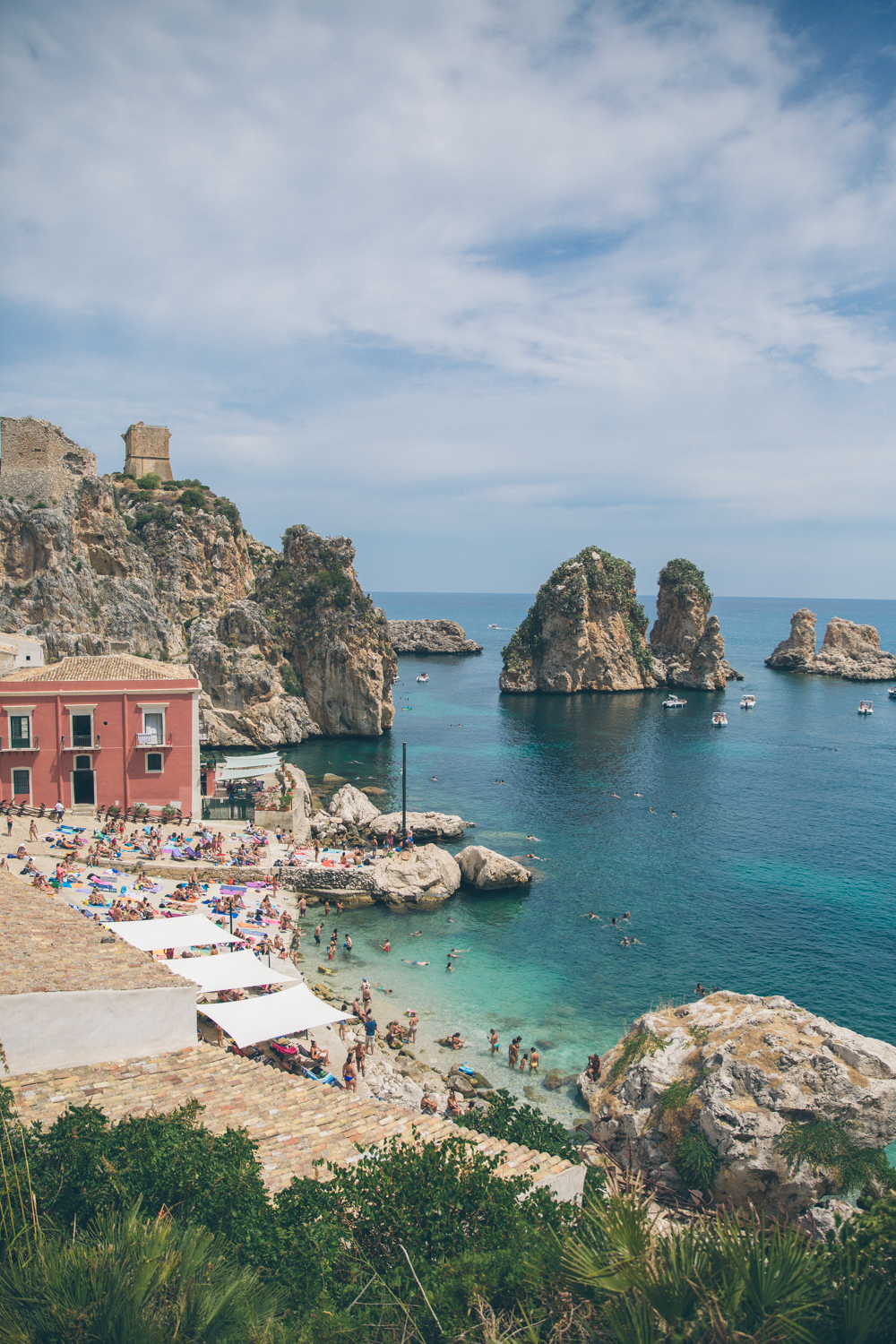 Looking back onto an utterly timeless Italian scene.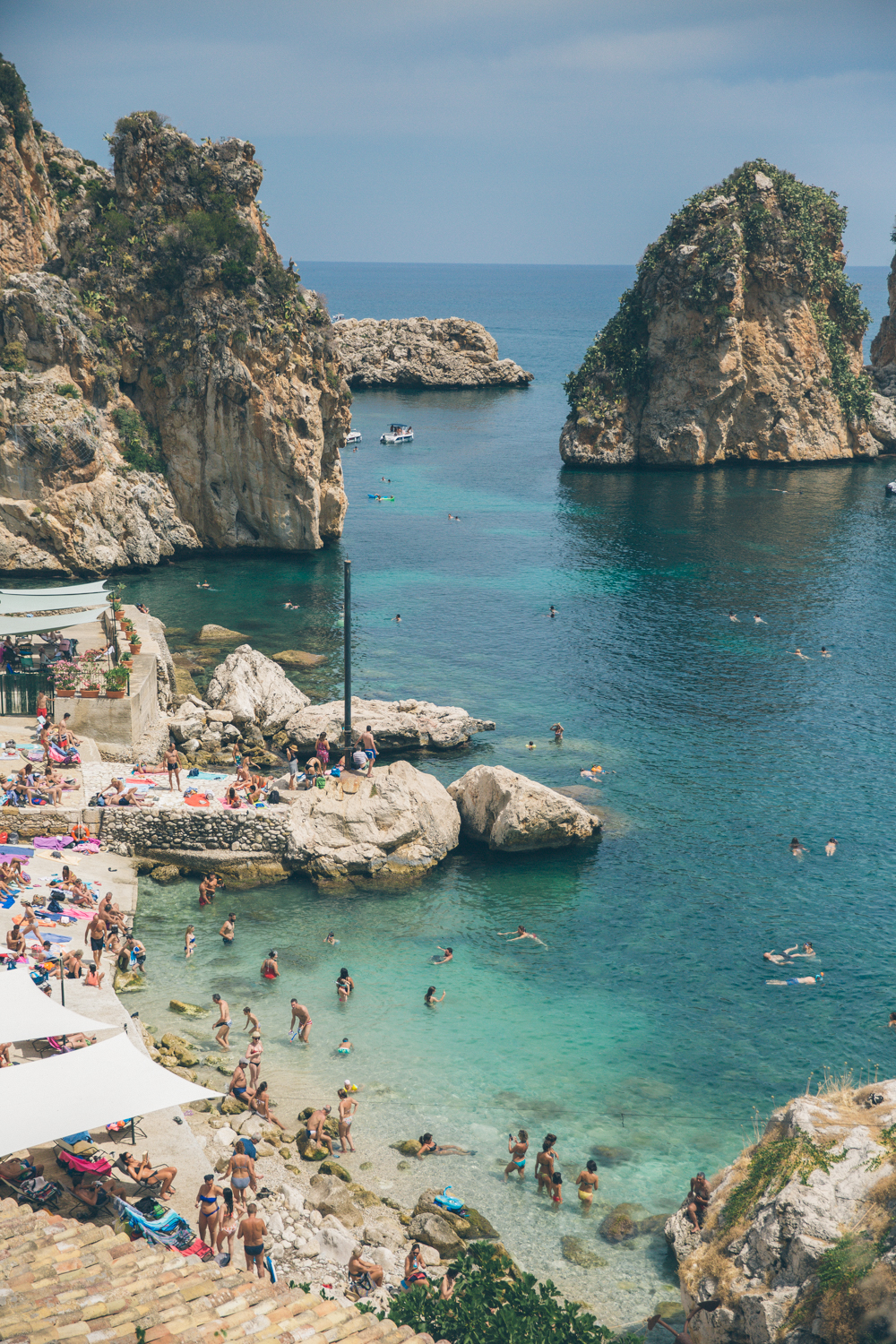 Rewarding ourselves after a long climb with lemon granita.
When life gives you lemons, go to Sicily and ask for granita instead.