You've seen my go-to summer hairstyle a hundred times before, so I thought it was high time I showed you how I do it.
Incredibly easy, super speedy and once you've done it a couple times you won't even need a mirror.
It works on most hair lengths, from bobs to bum grazers.
All you need is a few bobby pins.
You can do it fresh from the sea or the shower, just let your hair dry a little until it's not dripping wet.
Now you can either smooth through some leave in conditioner, some mousse or leave it au natural.
Put your parting to wherever you usually have it, then separate your hair into two halves.
Pull both halves over in front of your shoulders.
Take one half and using both hands just twist it in one direction. Keep twisting until you have one long snake of hair. Then twist a little further so it loops up, and you can pin it to the other side of your head… like this…
Secure with a couple of bobby pins, try and choose some that match your hair colour.
Rather than pinning at the front of your head, leave an inch or two of hair at the front.
Then twist that side in the same way.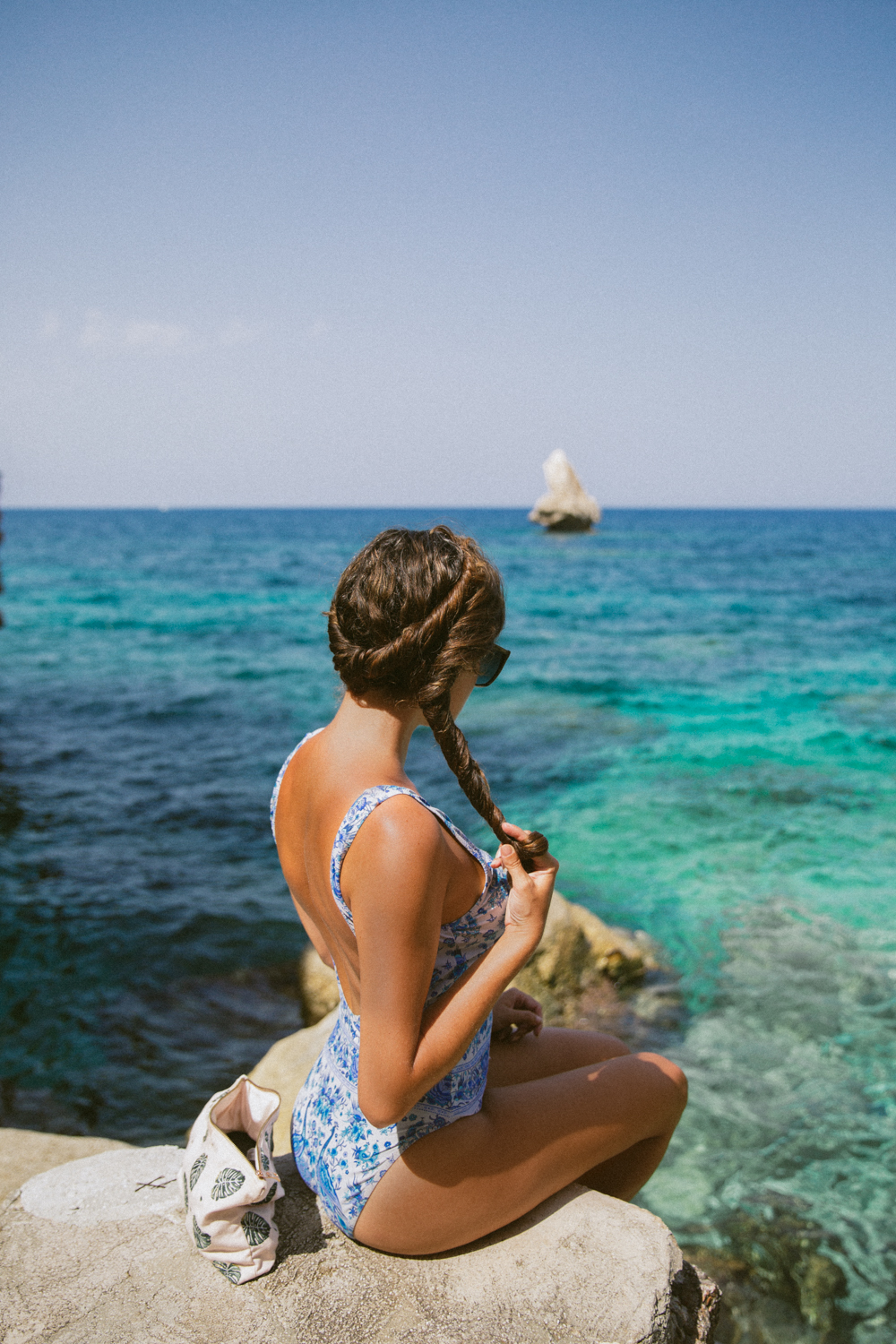 Pin it up to the other side.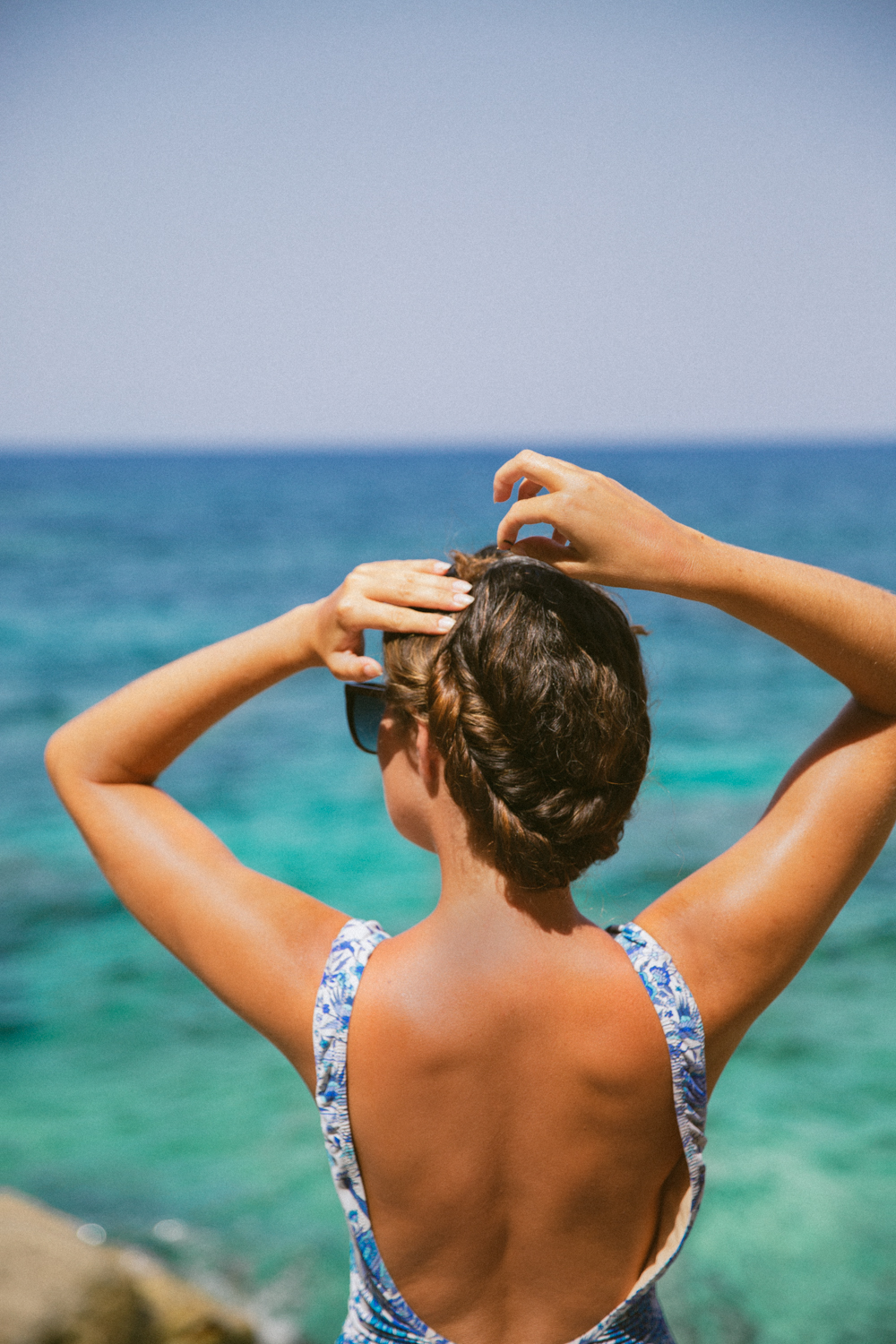 And you're done!
Ruffle the front up a bit, pull a few baby hairs loose and your summer up-do is complete.
Told you it was easy!
It works on shorter, finer hair too.
Squeeze off any extra moisture.
Separate the hair into two sides.
If your hair's quite fine, don't twist too tightly. Leave the base of the twist quite loose to add volume.
This time we're pinning the ends lower down, almost behind the ears and covering the join with the looser bits.
Pull a few stragglers loose, and it's done!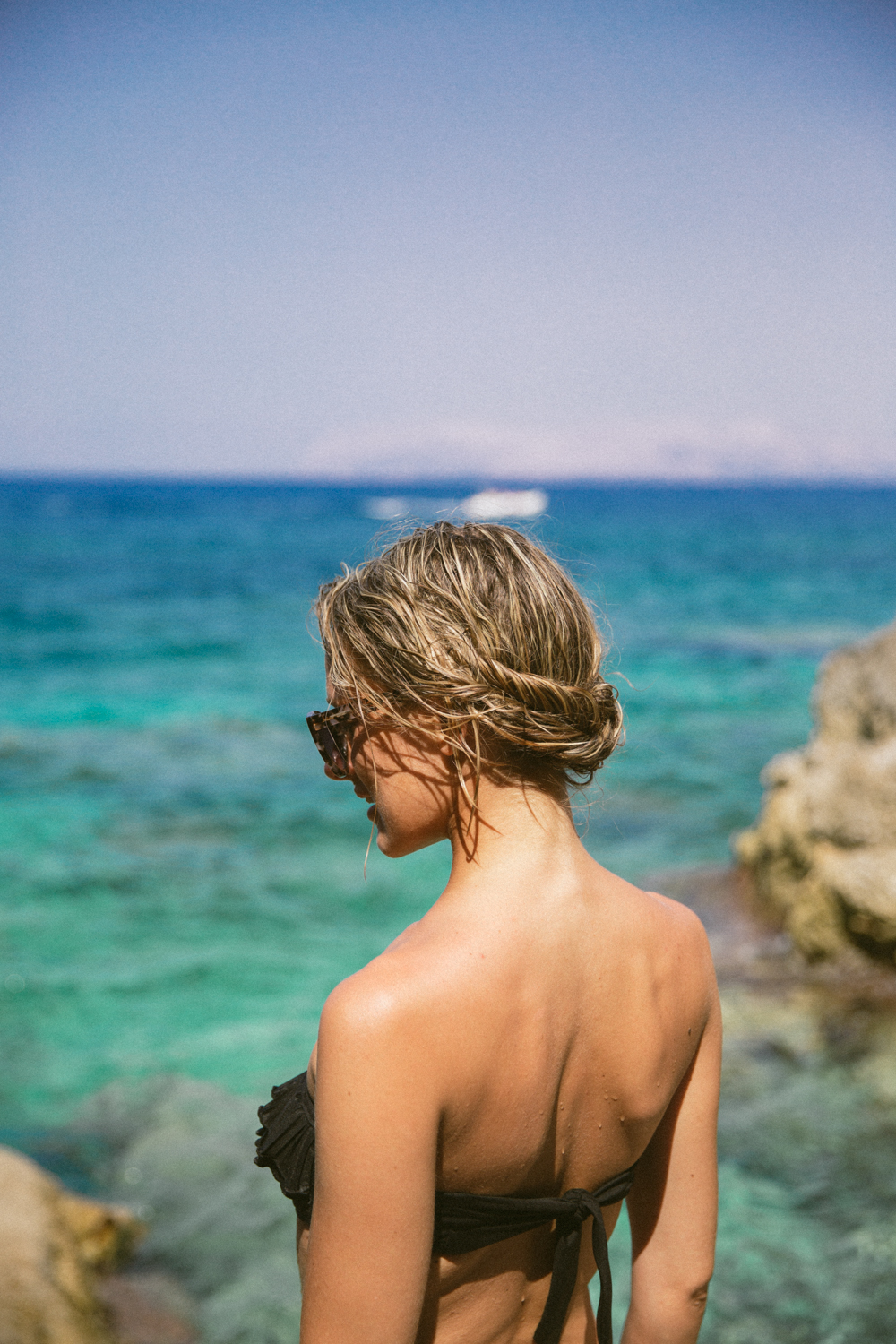 Ready for even the fanciest of restaurants, straight from the beach!
It also has the added benefit of drying slowly (and naturally, without damaging heat) in a lovely wavy curl.
And you can always spruce it up a bit if you're feeling fancy…
So come on, let's twist again like we did last summer!
Yep. I think I've reached peak dad joke.
Give the look a try this summer and tag me in your pics on Instagram, I'd love to see them.