A long time ago in a far away land (Wales), a wise woman had an idea.
She thought that if you had a shop for all the things you need for your garden, that people would like it. You could sell seeds, plants and trees, tools, books and flowers. Maybe even have a tea shop so people could make an afternoon of popping by.
This was long before the days of garden centres and she went to her husband with the idea.
Who told her it was silly and she never mentioned it again.
The wise woman was my grandma and I tell this story surprisingly often. I use it as a reminder to those who think of brilliant new business ideas, ignite the spark of entrepreneurship inside themselves, only to let someone else extinguish it before it can get going.
Don't let naysayers hold you back, if you think you can make something work… do it!
Now, how about a quick visit to the nicest garden centre you'll ever come across?
Petersham Nurseries, in Richmond.
A little slice of countryside where you can escape the hustle and bustle of city life and get back to simple pleasures. Like the smell of a rose warming in the sunshine after a summer shower.
Burgeoning hydrangeas.
And freshly popped dahlias.
Bamboo bag (size S) // Velvet slippers
Popped a few more pocket friendly floral prints below…
…when in Rome!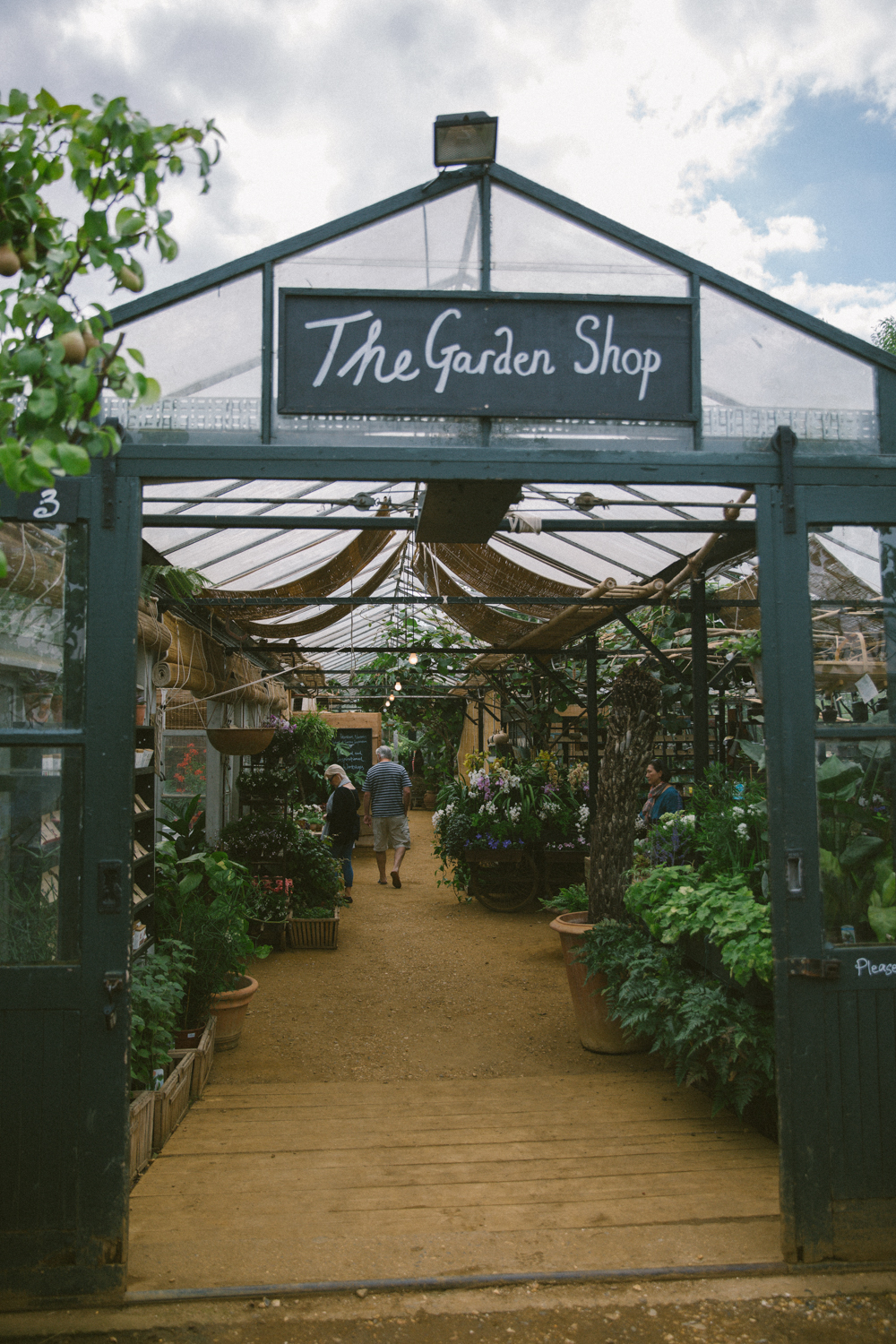 The Nursery sells everything you could ever need for your beautiful, wildflower garden.
And everything you could ever want to furnish your slightly eccentric bohemian lifestyle.
If you for some reason you're not in the market for a chandelier or three, well then there's always a candle to sniff instead.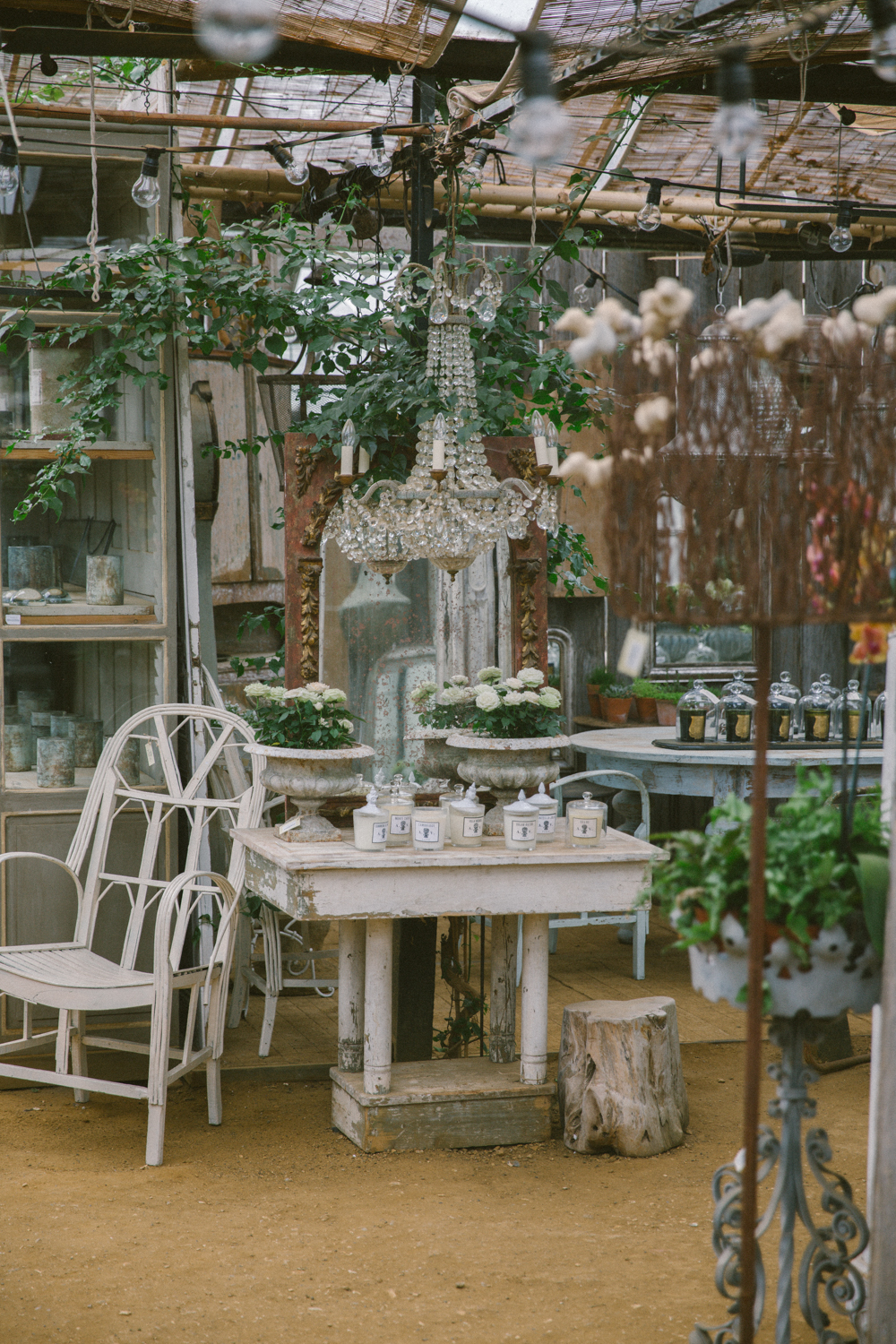 After a spot of shopping I recommend making your way into the restaurant, hidden away in one of the greenhouses.
Fit to bursting with blooms, here you'll find some of the best food in London.
Sustainable and locally sourced (mostly grown on site).
Take a seat beneath the vines and prepare to be utterly spoiled.
Tapenade on toasted sourdough.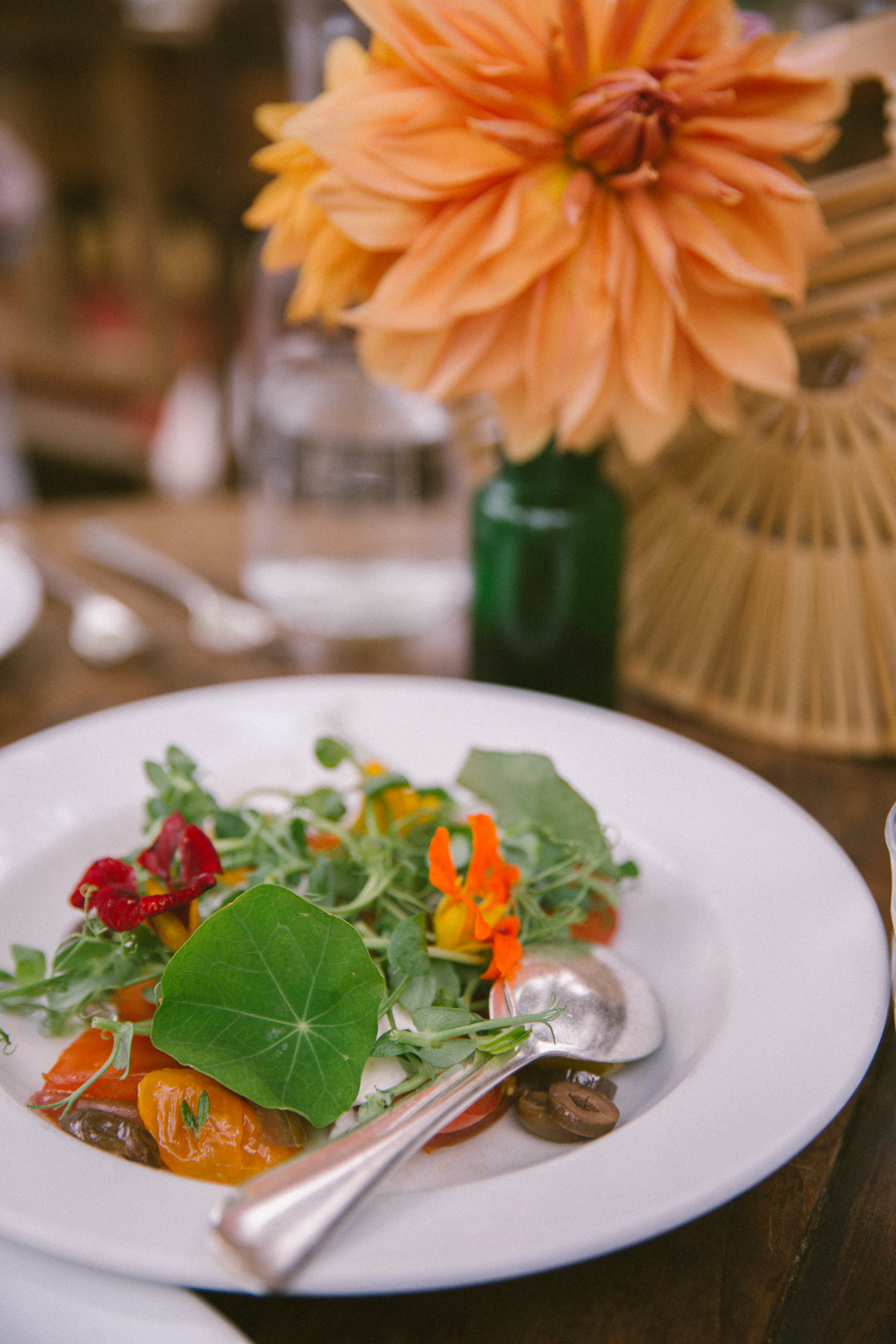 Proper sun ripened tomatoes, bursting with flavour and served with creamy soft goat's cheese.
Cornish crab and mayo.
And those are just the starters! Followed swiftly by another wave of goodness…
Hake with a lemon and caper butter, topped with samphire.
Stack of aubergine, tomato and parmesan.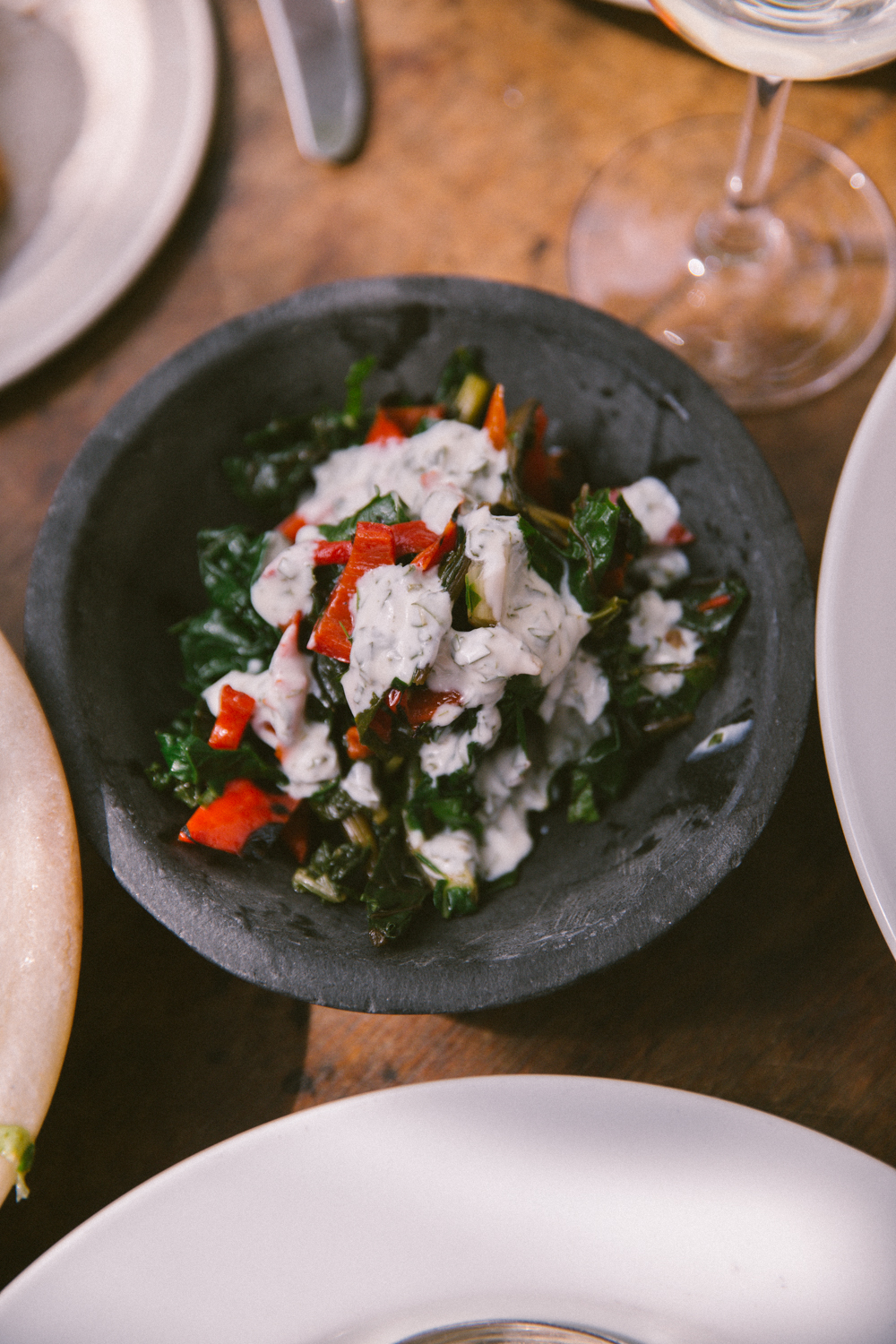 Garden veg.
The perfect summer feast!
All polished off with chocolate tart (more of a gooey brownie) and pistachio ice cream.
After a long lunch you can sit with your cuppa in the greenhouse and pretend to be old eccentrics putting your feet up at home, before pottering off into the garden to feed the chickens.
My life goals summed up right there!
With any luck my blooms will look like this…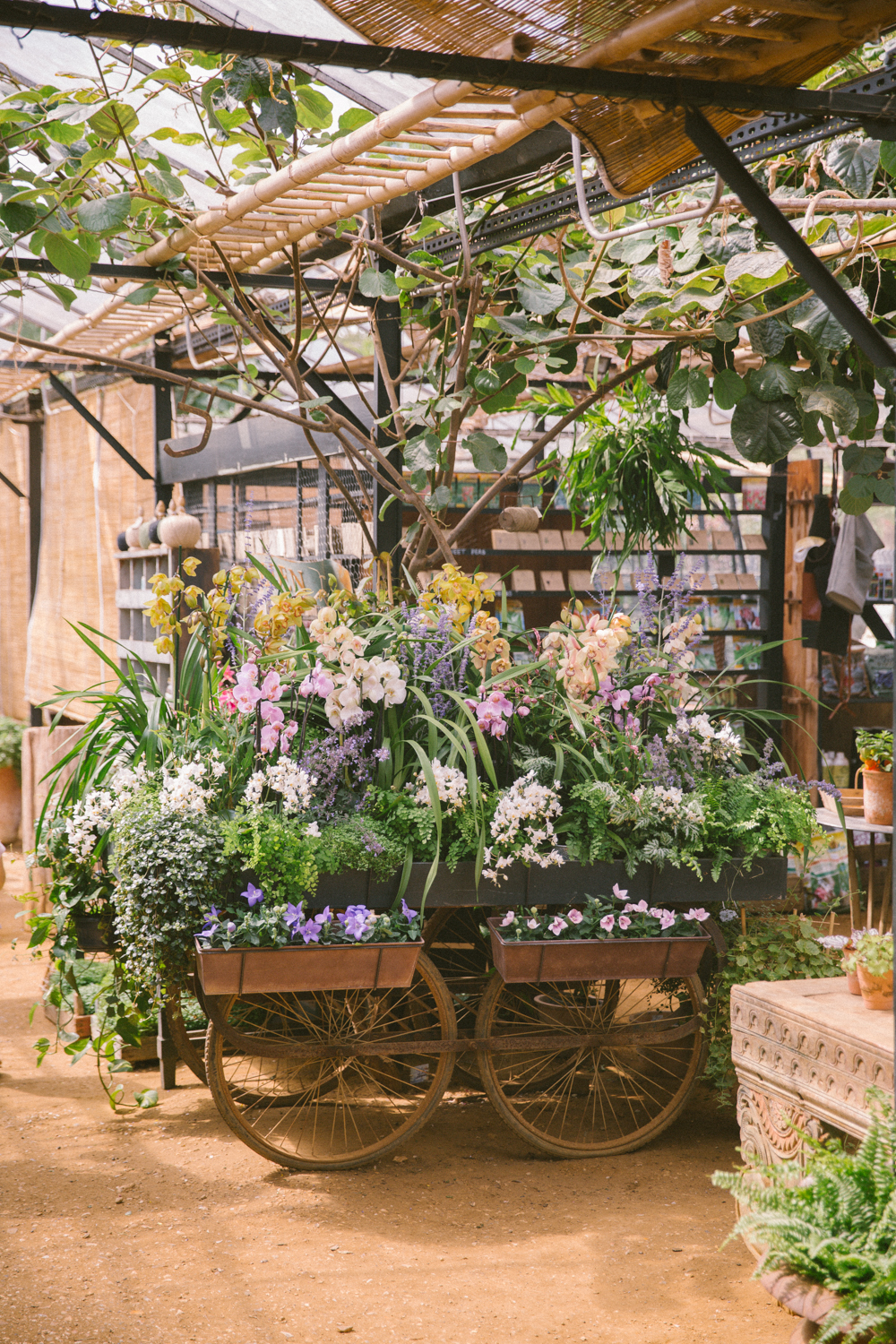 There's so much of Petersham Nurseries to explore, you could happily spend all afternoon there.
Tea rooms, comfy spots to read a book, champagne to be popped.
You'll leave with a skip in your walk, ready to get back to reality after an afternoon off.
Booming marvellous.