Scopello is not a big place.
Quite the opposite in fact, a little Sicilian village with a few restaurants and a lot of character.
The buildings are all a little bit crumbly, life centres around a cobbled town square and you won't hear a word of English spoken.
Perfect. 
After sun set we'd stroll into town in search of supper, drinks and gelato.
Stealing blooms along the way.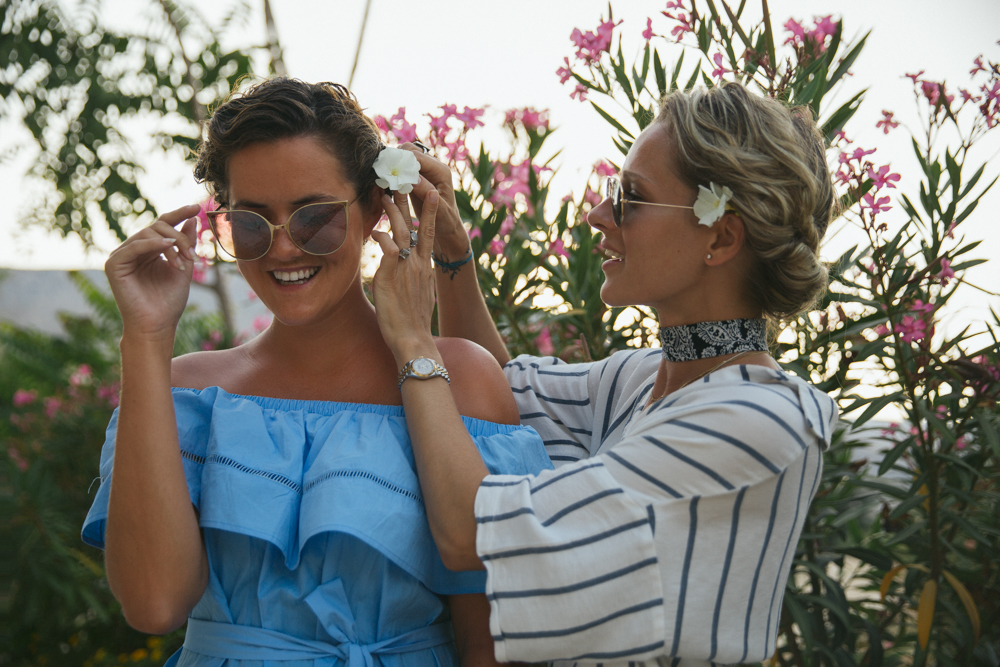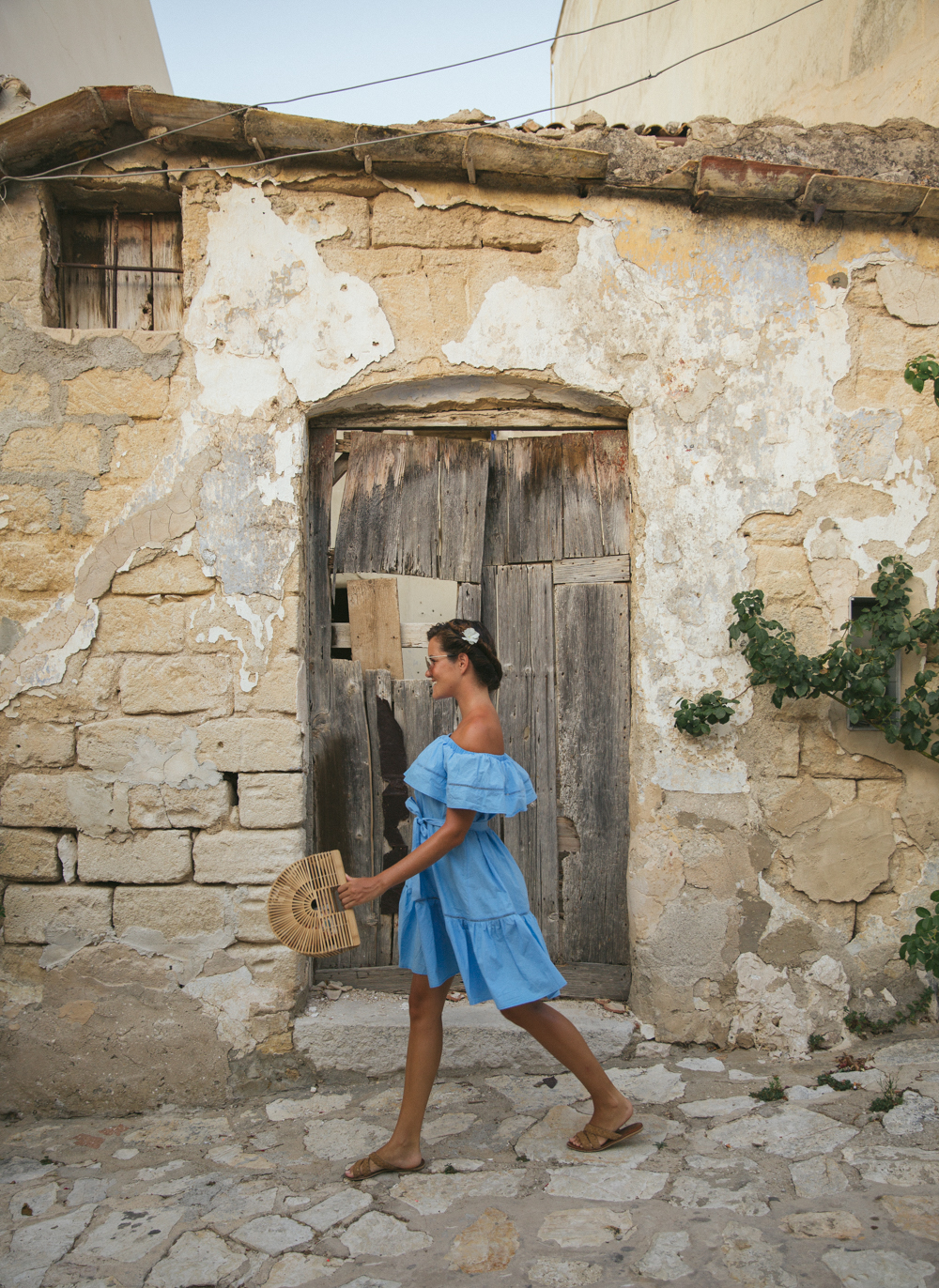 Bamboo bag (in stock again! + more colours)
Striped dress (similar)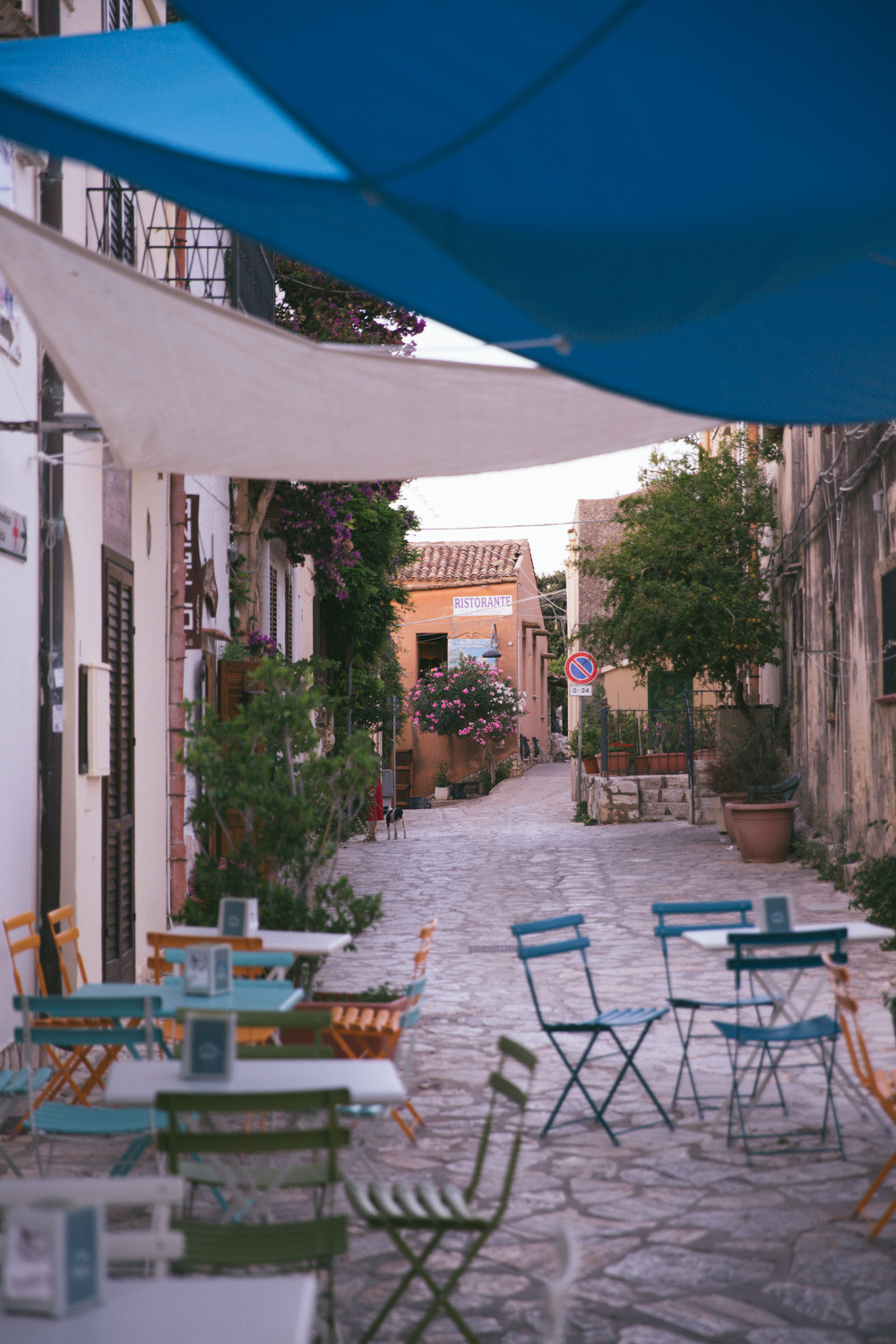 Bougainvillea creeps up sandy walls and bursts out into the streets, showering passers by in fuchsia rain with every gust of wind.
Beautiful in its imperfection, a far cry from the Disney-perfect towns of Porto Fino or Capri, Sicily is where Italians choose to holiday. Not because of pastel painted houses or fairy lights, but because the food is what matters, the sea is crystal clear and the people utterly charming.
Like all Italian towns, dusk is the very best time to explore.
Everyone pours into the streets, wandering, chatting, eating and drinking.
And the place to eat and drink in Scopello is Bar Nettuno.
You'll find it at the top of the square with the pepper tree, be prepared to queue if you get there late.
I won't say this about many places, but it's worth it!
Grab an aperol spritz, maybe a bellini and tuck into Scopello's finest sea food.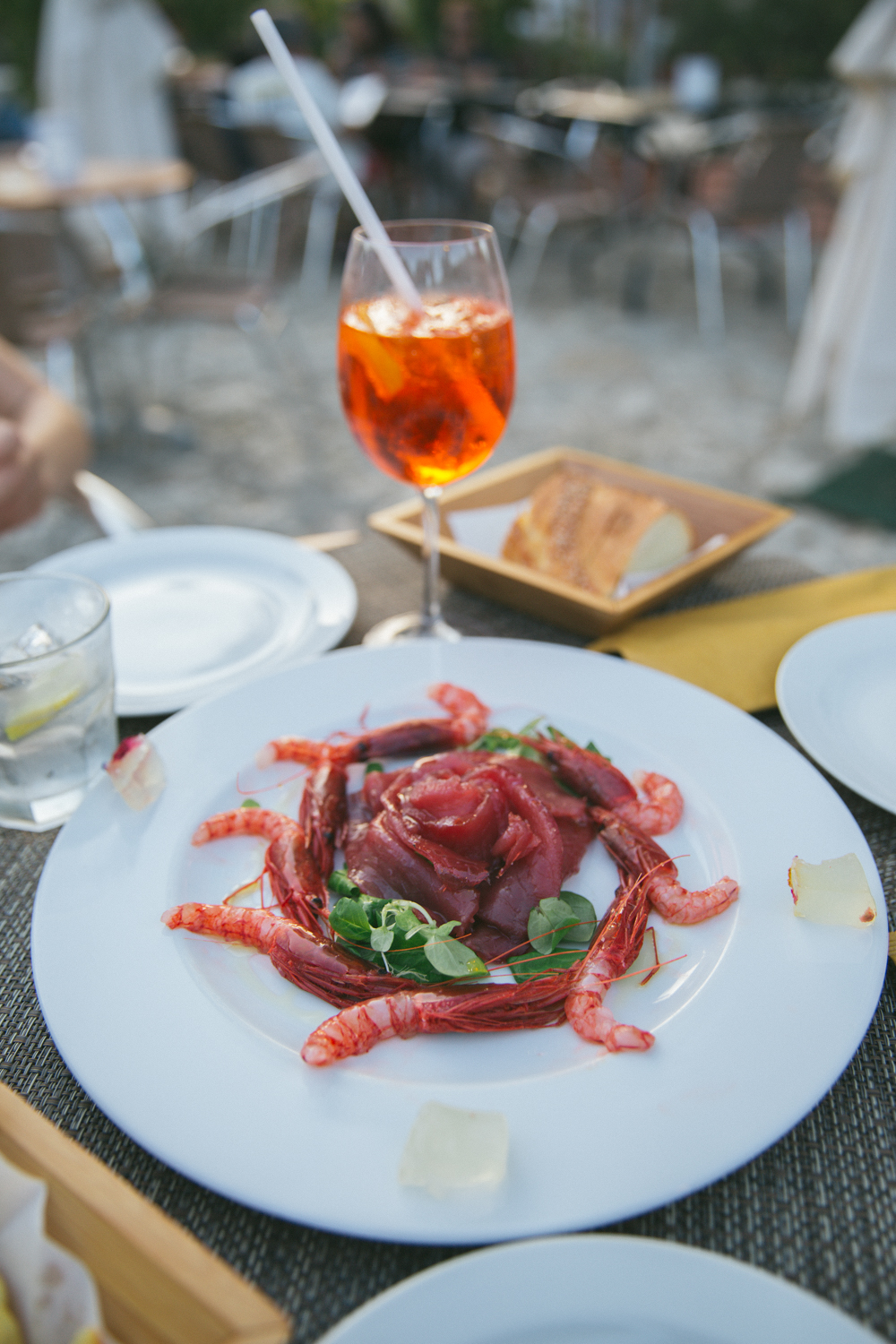 Beautiful raw tuna, as fresh as can be. Served with my all-time favourite, raw red prawns.
A Sicilian speciality and so, so good.
Here they're served with spectacular olive oil and a selection of salts.
Each one explained in turn.
Washed down with bellinis, of course.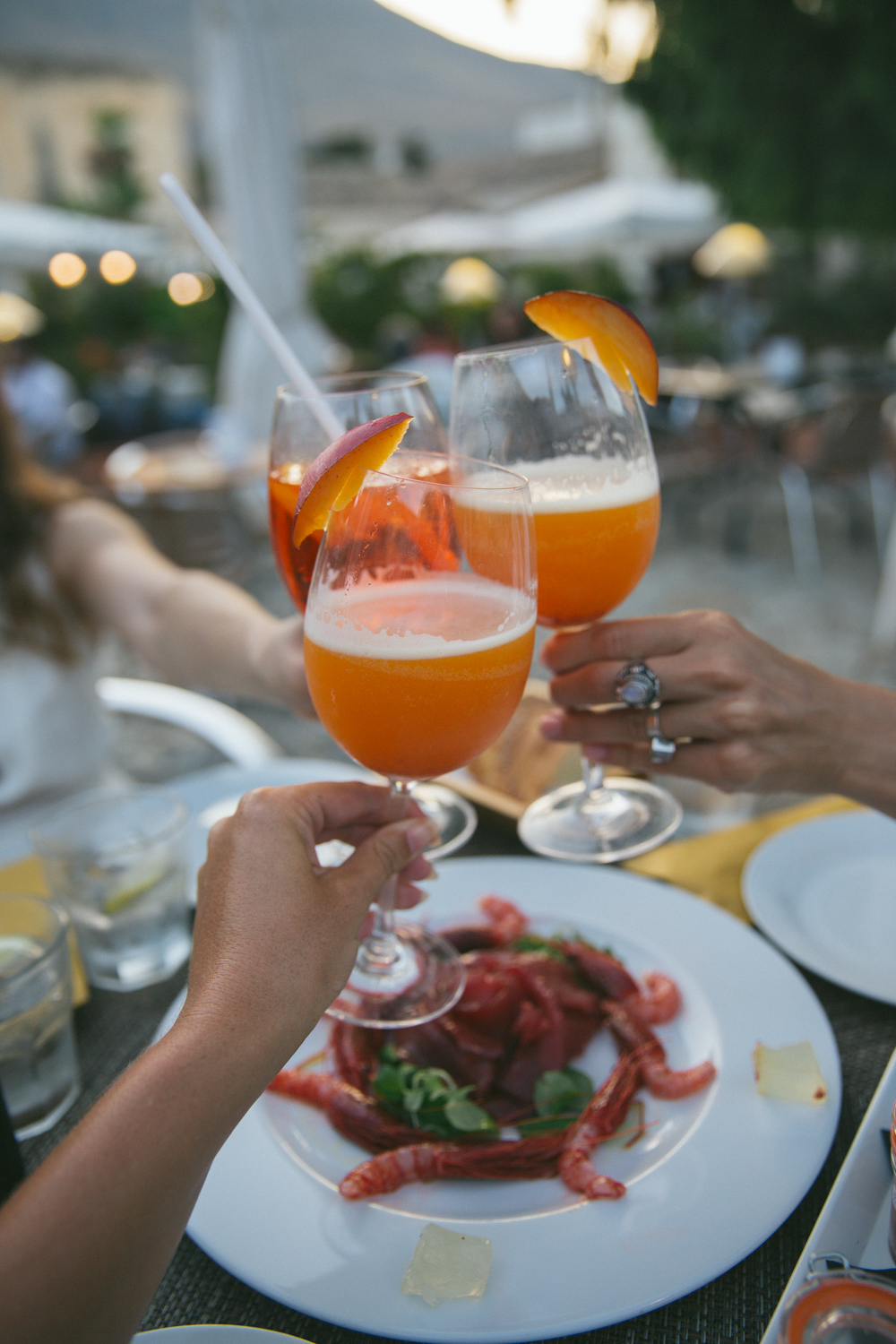 Followed by heaped bowls of pasta to share.
Wonderful fresh pesto, scampi and tomatoes, all topped with toasted almonds.
A beautiful addition to a classic dish, giving a wonderful texture to every bite.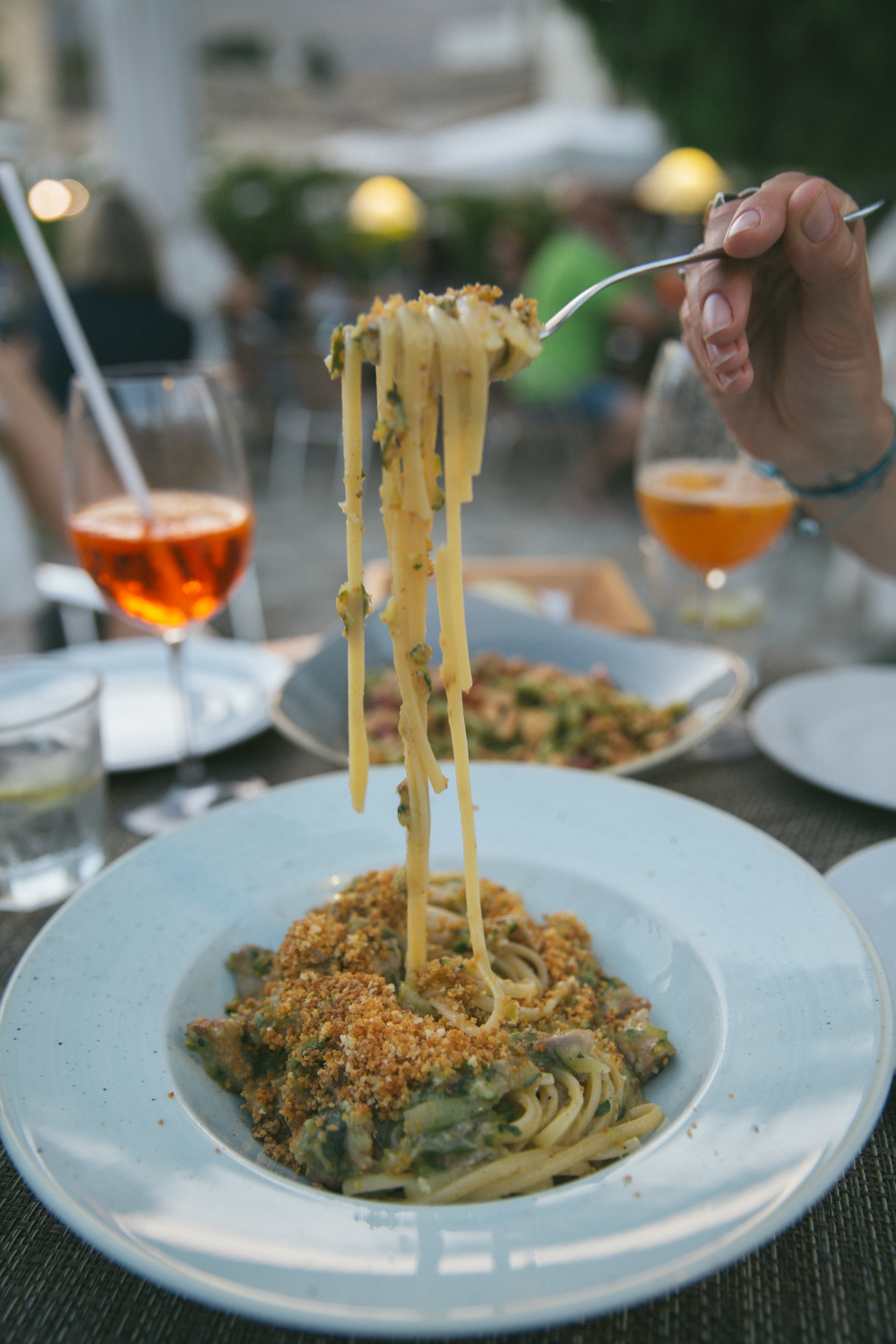 Tuna, courgette and lemon.
So deliciously simple.
Leftovers shared with new friends.
Followed by seared tuna with pistachio.
Another local speciality where the ingredients do all the talking.
Proper Sicilian food, done right.
I cannot recommend a trip enough, if you're even close to Scopello be sure to pop by.
The table is yours for the evening, they won't rush you out even if there's a queue. Quite the opposite in fact, they'll offer cocktails, pudding and coffee. Leaving you to sit back, relax and watch the square come to life.
Italy, you have my heart.
And my stomach.