Palacio de las Dueñas is another beautiful ochre palace in Seville.
Stuffed with art and antiques, complete with lush gardens, and cool fountains to sit beside.
It's the perfect spot to pay a visit to right before supper. Not only is it open late, it's gorgeous, quiet space to watch the sun begin to set and it's close to a restaurant I think you should try!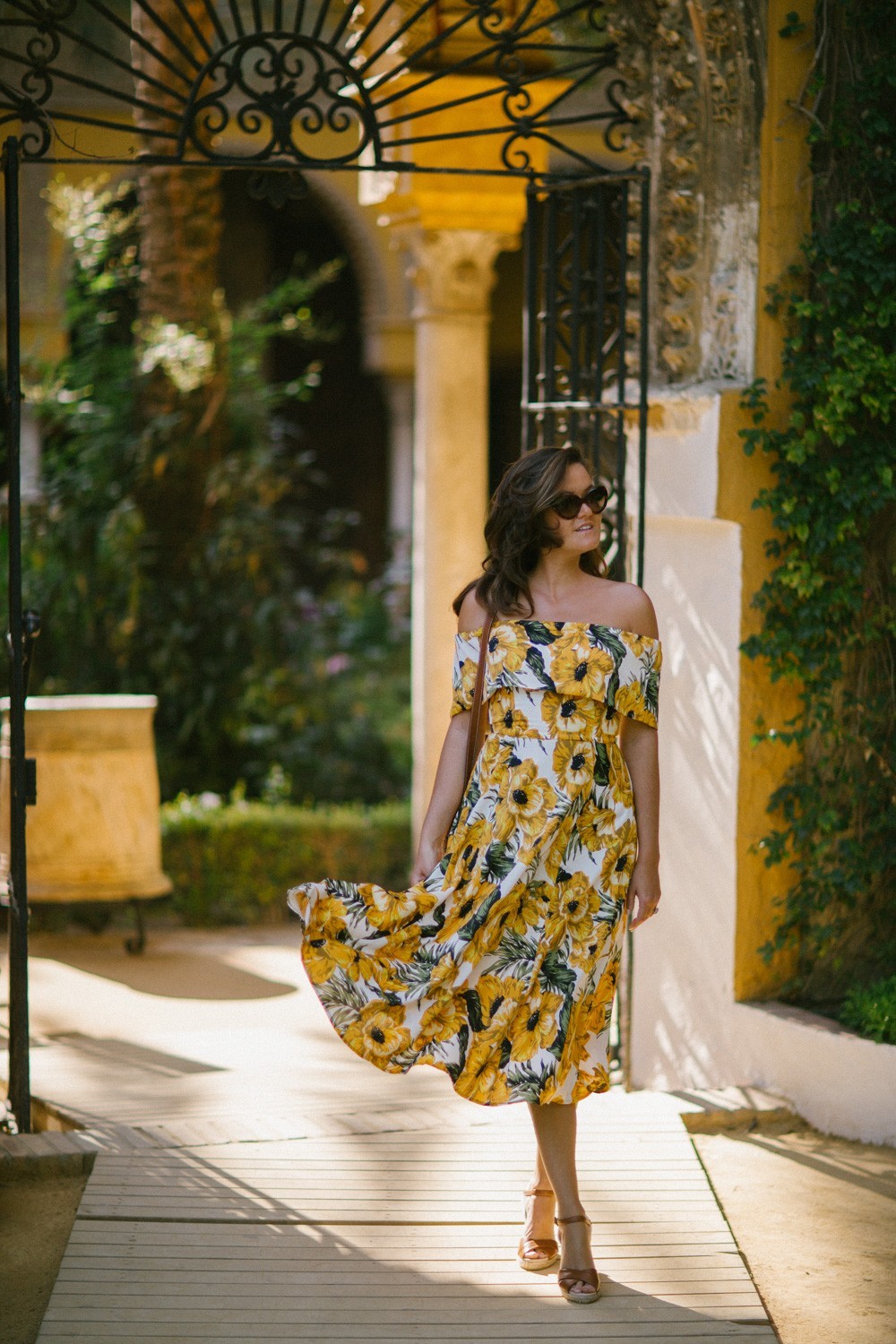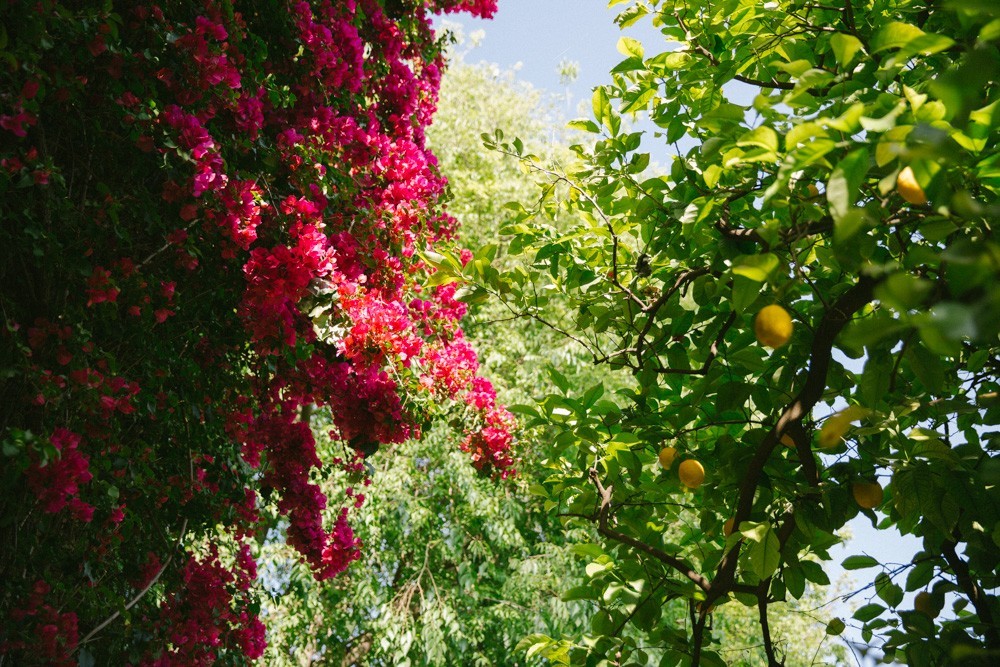 Go for a stroll through the beautifully kept gardens.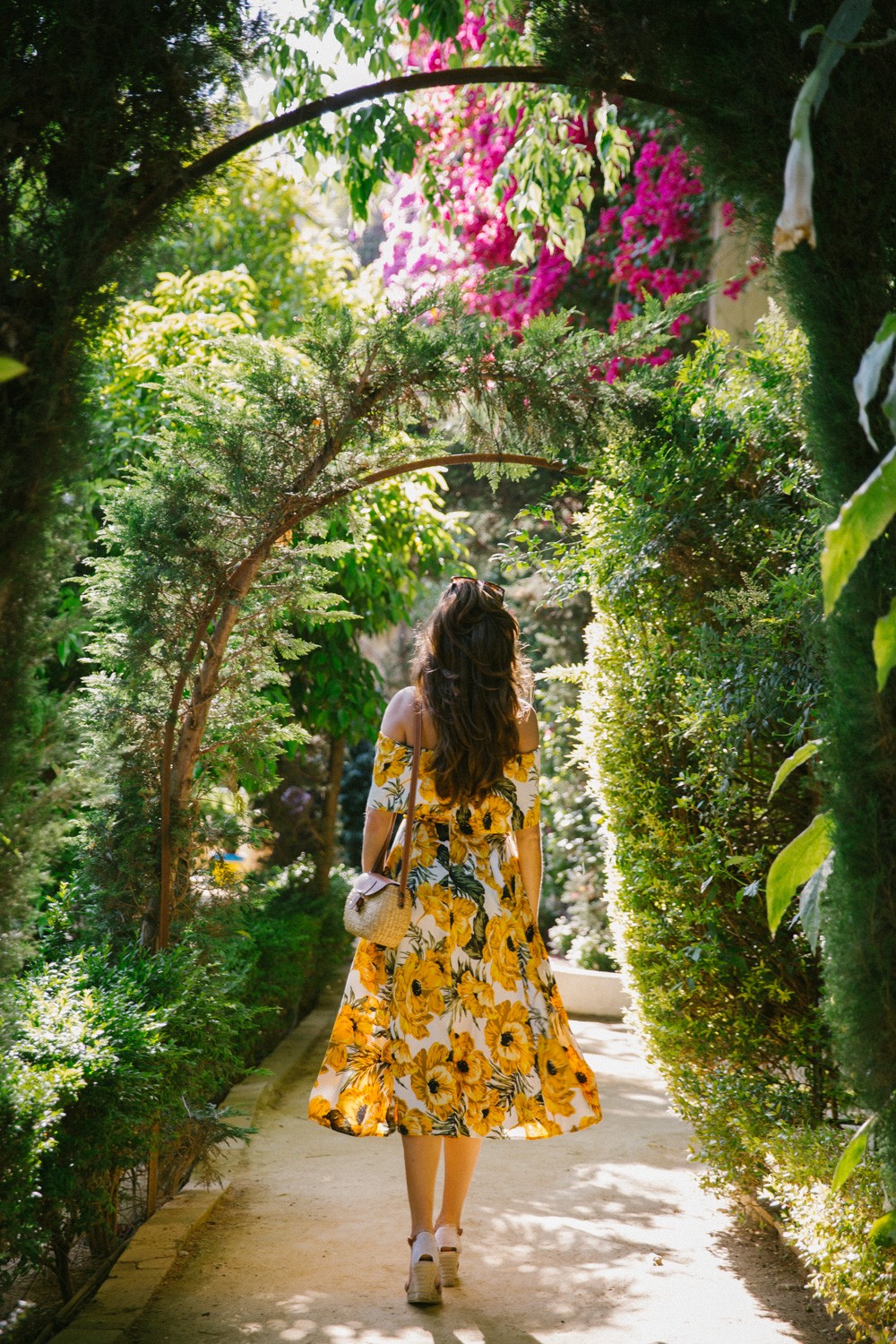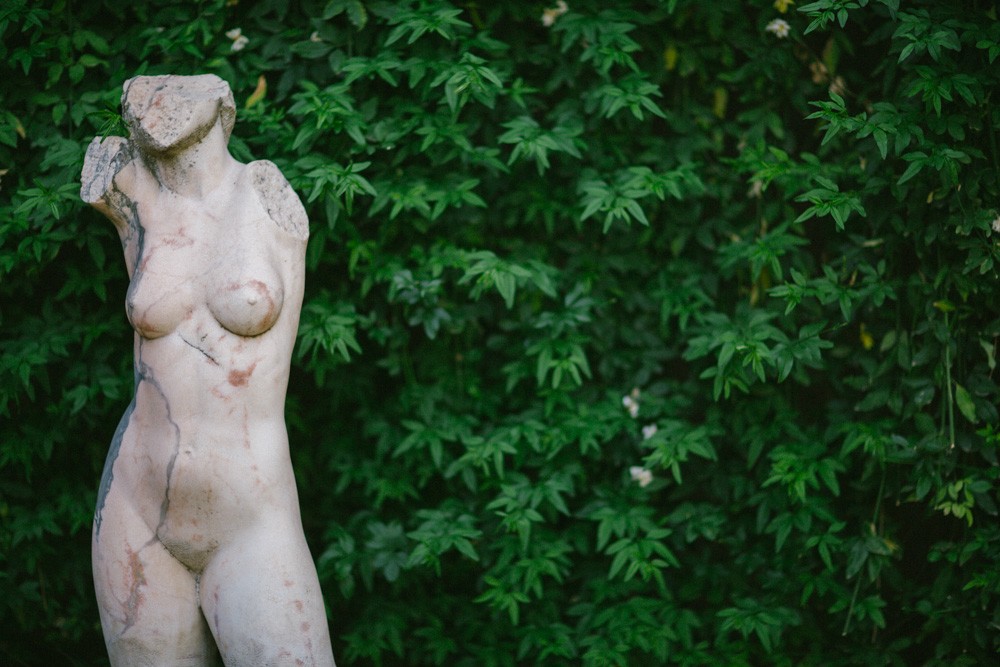 Enjoy the sculpture and ceramics.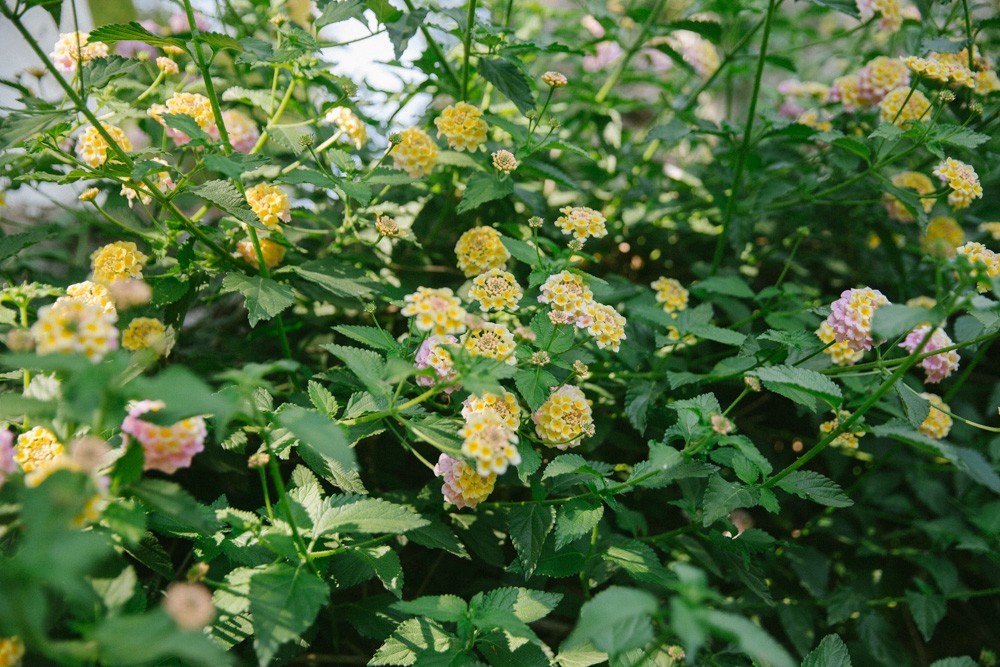 Breathe in the fresh scent of herbs mingling with the spring blossom.
Soak up the last of the day's sunshine.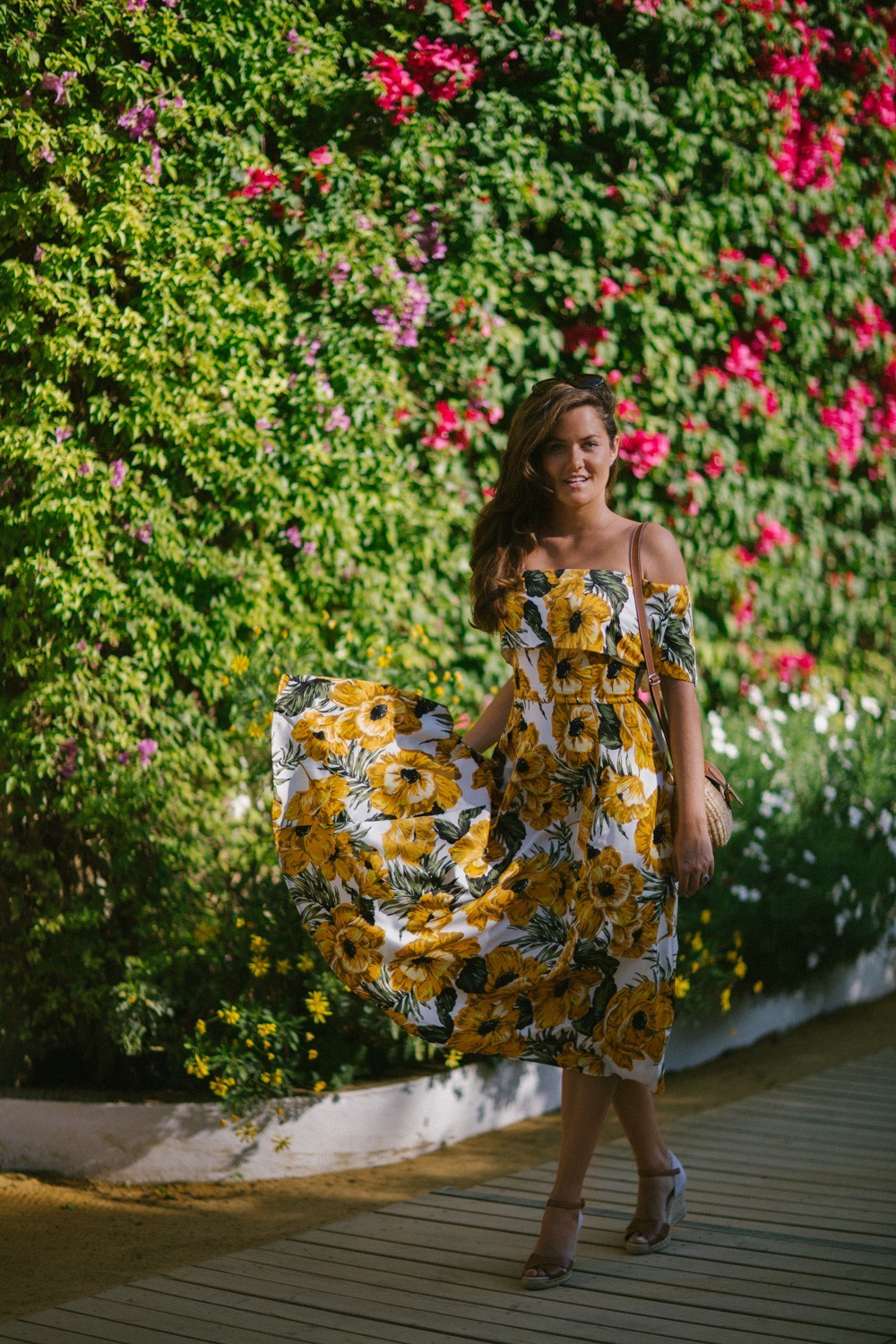 Bardot sunflower dress (which reminds me of the one I wore here!)
The comfiest wedges I've ever worn – seriously, they feel like they have pillows in the soles.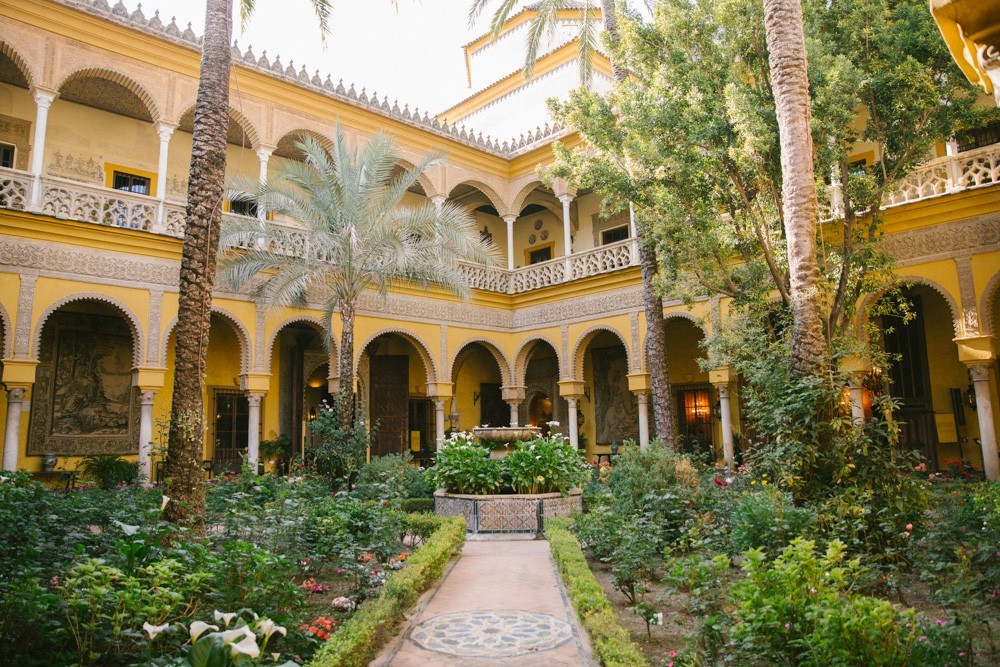 Built in the late 15th century, the Gothic meets Moorish building centres around a palm filled courtyard.
The edges of which are covered, and house all sorts of tapestries, art and treasures.
There are walls covered in azulejos and stone carvings for dayz.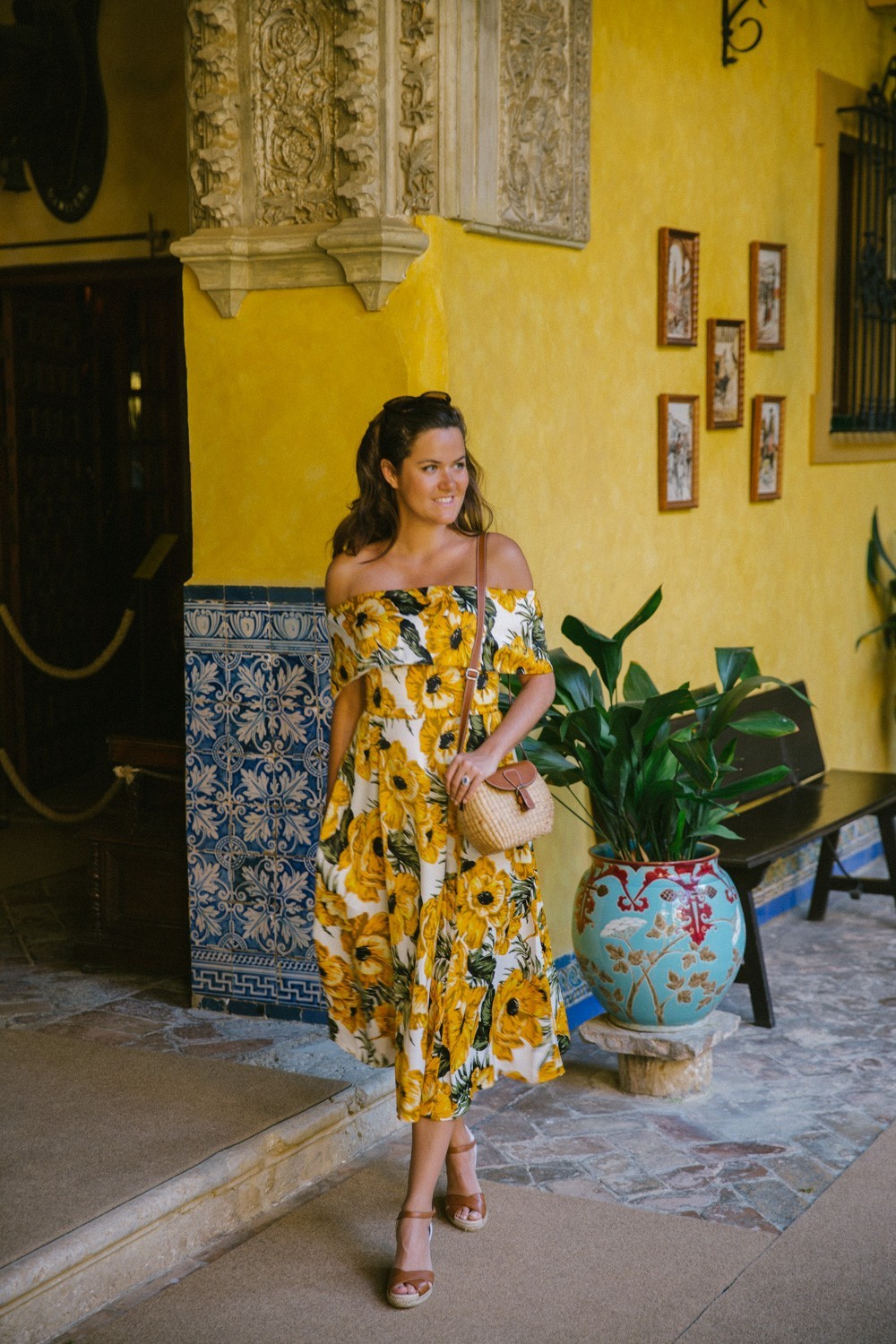 Somewhat more contrived and controlled than Casa de Pilatos, this is a place filled with velvet ropes and rules.
The gardens however feel different.
These still feel authentic and you can experience a slice of life unchanged by time.
Sit beside the fountains, stop and smell the roses.
Once you've explored every inch, head out towards Plaza La Encarnación.
It's not far, and you'll know when you find it!
Because it happens to house the biggest wooden sculpture in the world.
The Metropol Parasol.
Designed by a German architect, it took the city 6 years and 100 million euros to build.
As a lover of expensive handbags, who am I to say what is and isn't a waste of money, eh?
Nevertheless, it now houses a smattering of tapas bars (don't eat there) and a place for people to grab a drink (safer bet).
It's worth seeing if large (wooden) erections are your thing, but either way you'll pass it on your way to supper.
Which you should have outside of Perro Viejo.
Silver May Sapphire Rings (in three colours)
Perro Viejo (translated as "Old Dog") serves up a menu of modern tapas, with strictly no old dog to be found, thank goodness!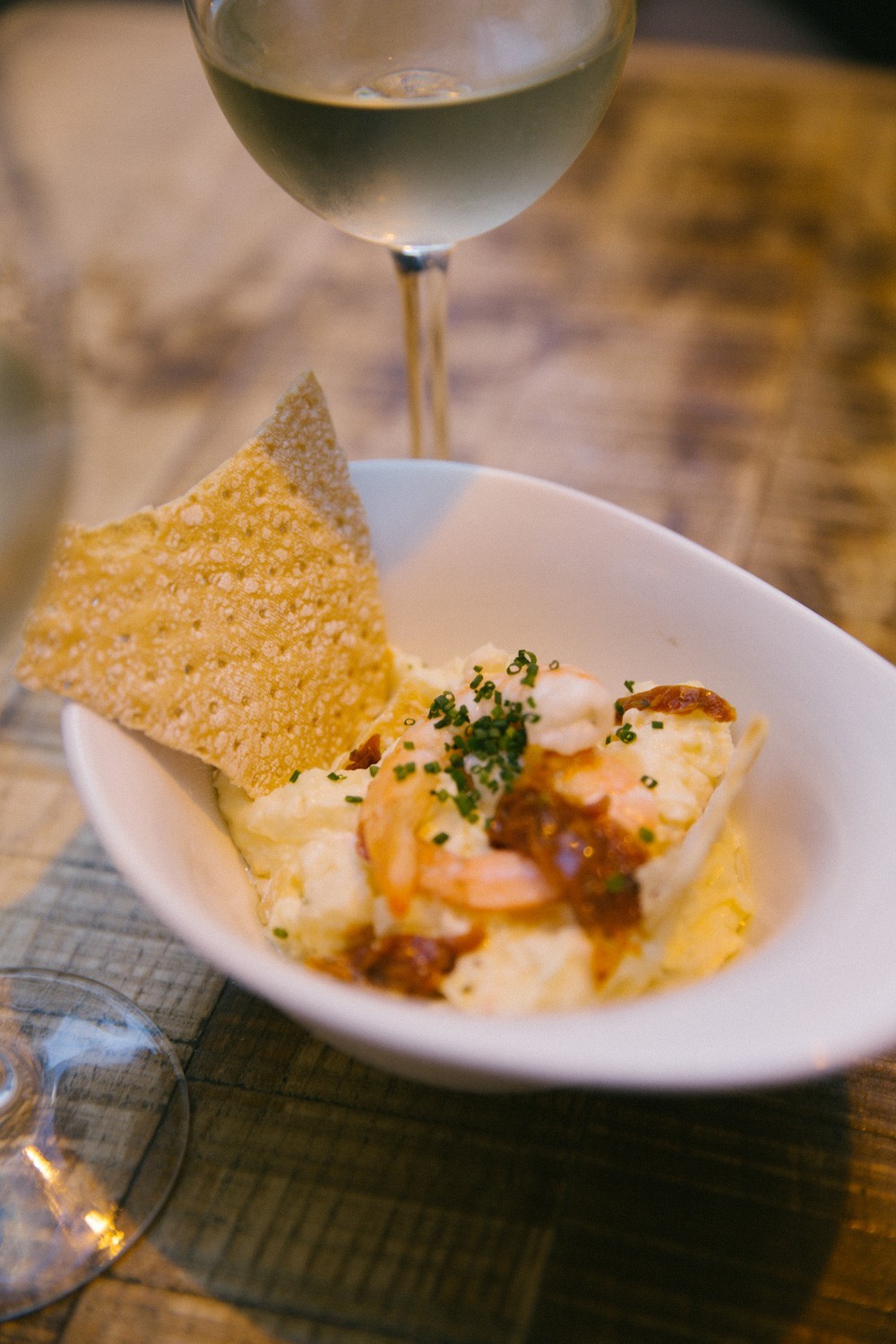 Try the Russian Salad with prawns.
Tuna ceviche.
Tartar of Iberico pork.
The best damn patatas bravas you'll ever have!
Crispy baby artichokes in hollandaise.
Croquetas, my chap's favourite!
And a few of whatever takes your fancy.
I really can't get enough of the tapas style of eating, getting to share and try everything. I could eat that way all the time.
Who am I kidding? I do!
Just one of the many reasons I'll never be a size 0, and that's just fine with me.
Anyone who says "nothing tastes as good as skinny feels" just doesn't know where to eat.