I have a new little Soho hot spot you're going to love!
Particularly at this time of year when the weather can go from this…
…to pouring rain in the blink of an eye.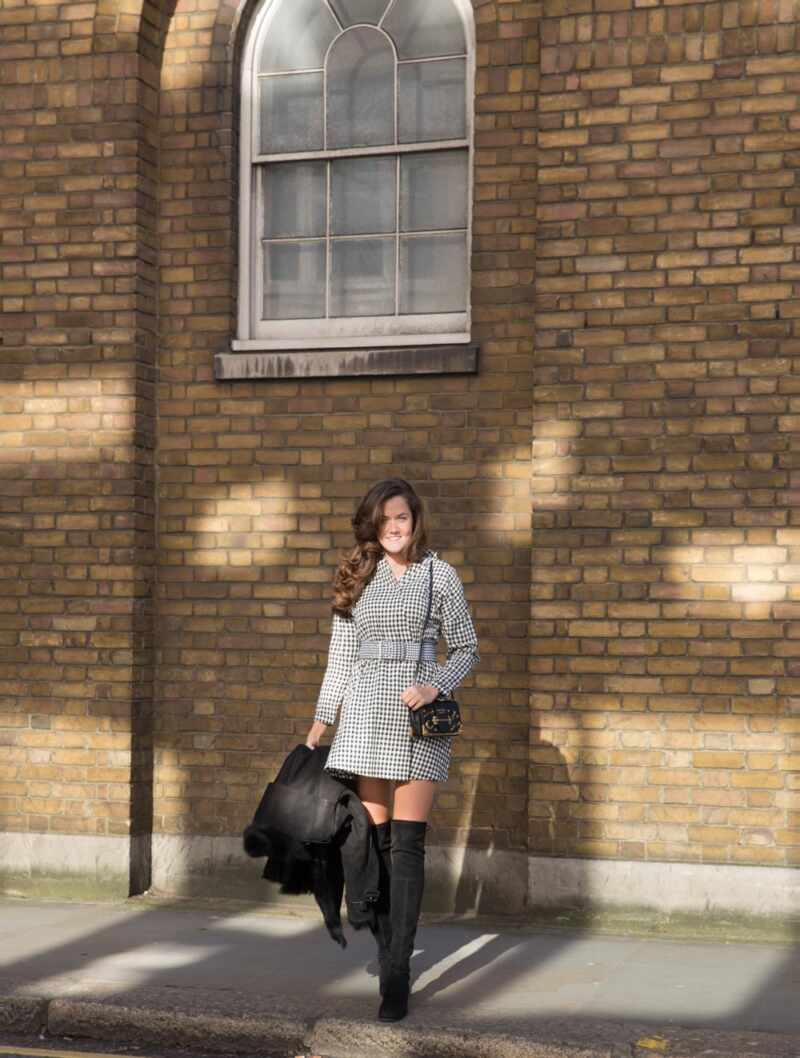 Shearling coat // Gingham dress
When the weather turns you'll need somewhere to duck into and hideaway.
The Palomar is perfect.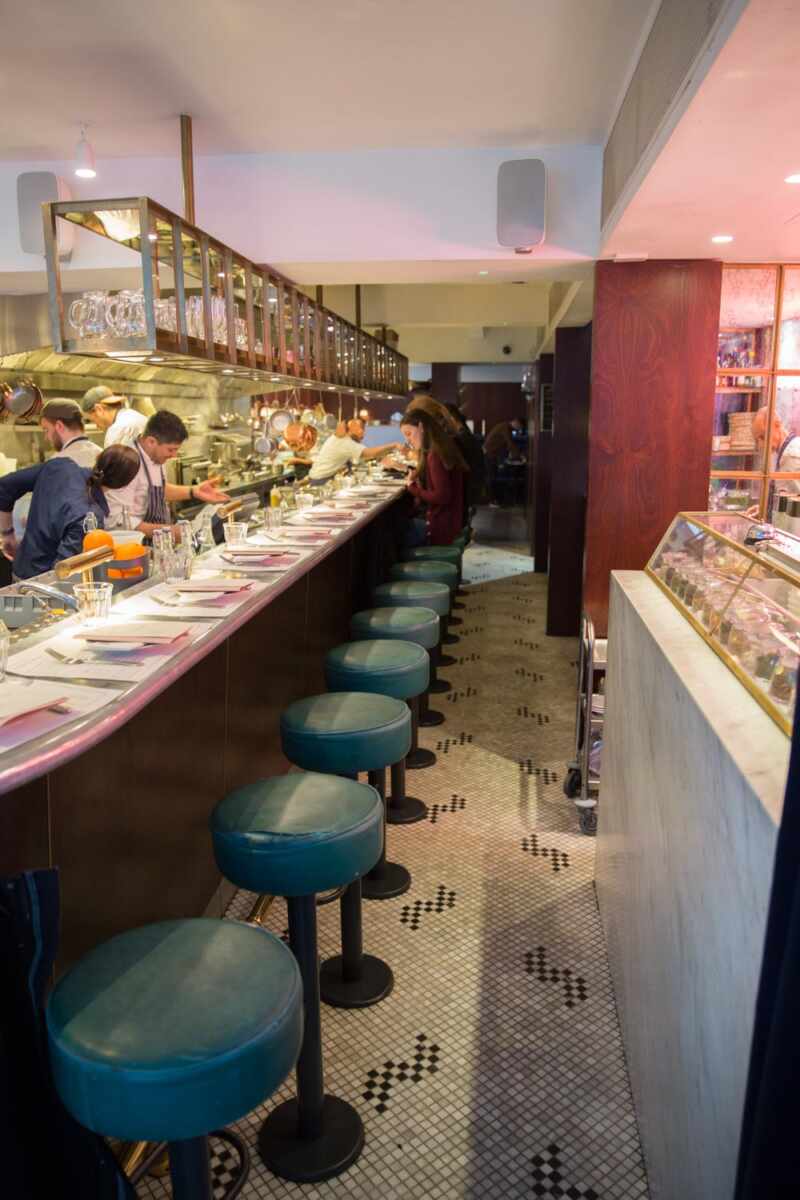 A long bar, perfect for a quick bite.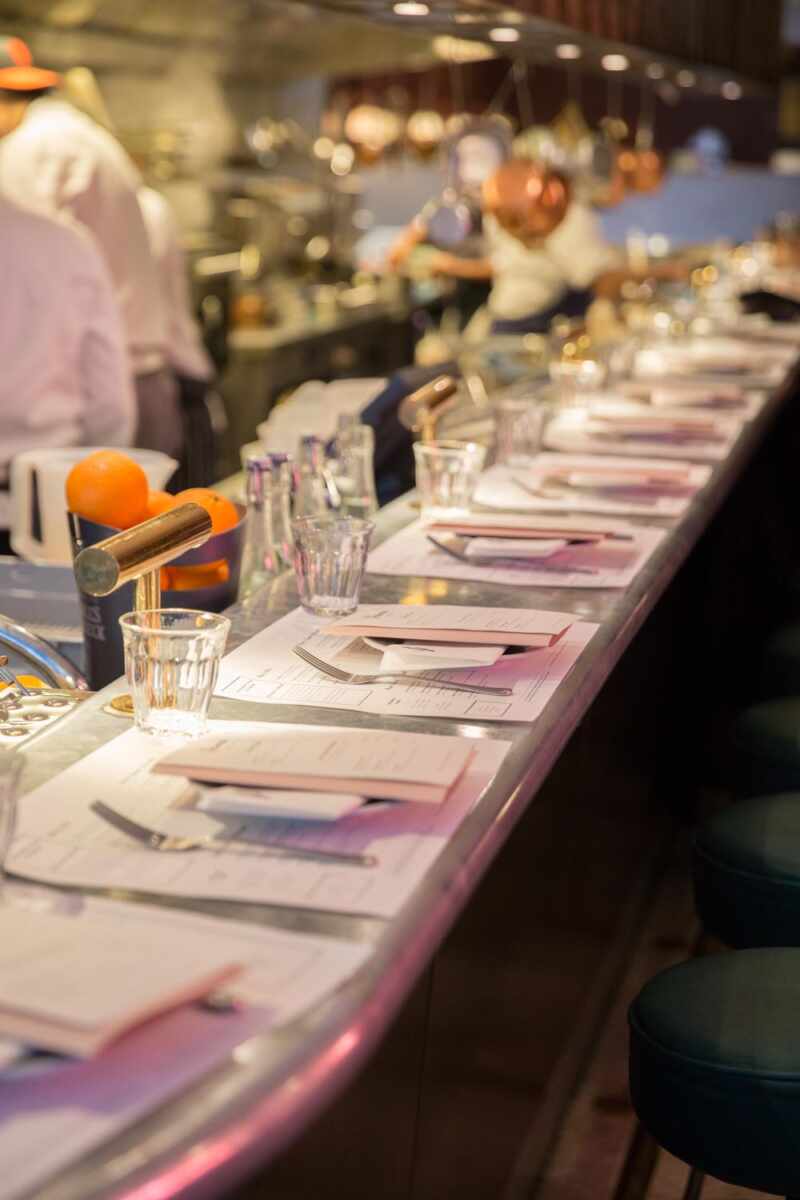 A desert station for something sweet.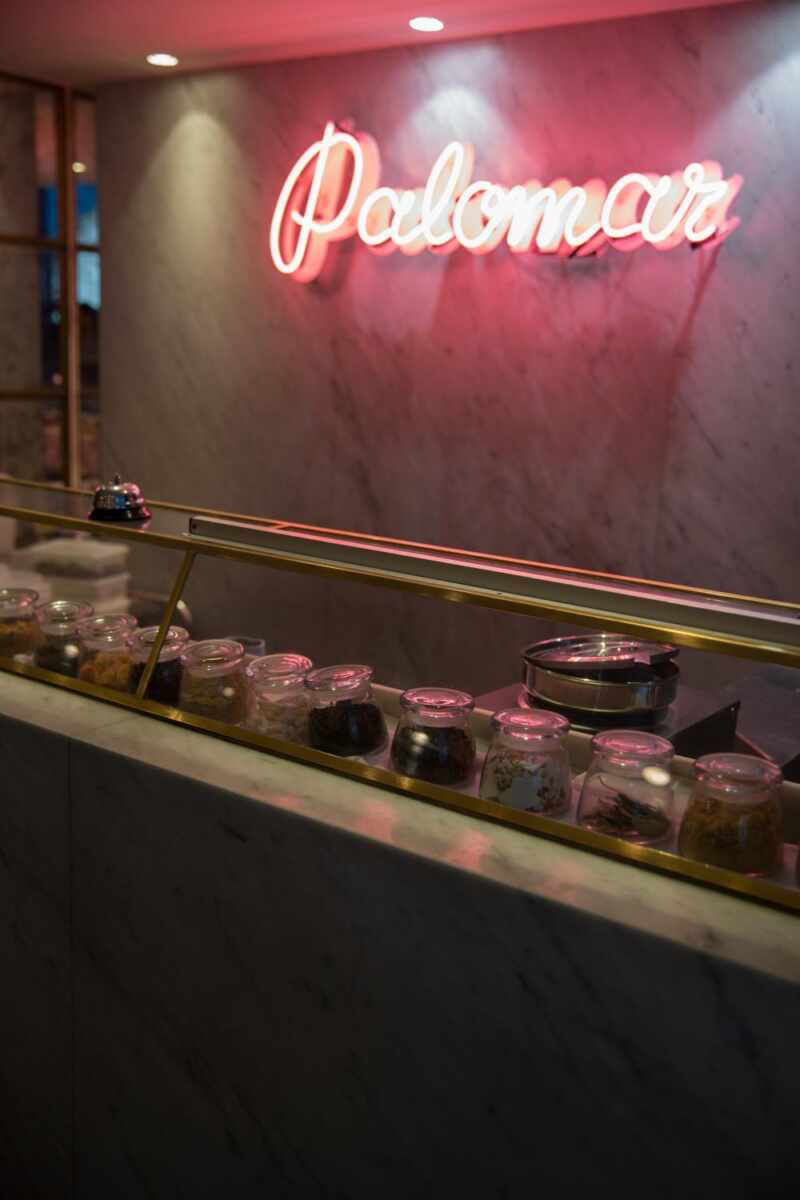 And a proper seated area for when you fancy something proper.
We got comfy with cocktails in the corner.
They describe the menu as "the food of modern day Jerusalem", a mix of Mediterranean, African and the East.
Lots of dips, lots of garlic, lots of fresh, punchy flavours.
Kubaneh – Yemeni pot baked bread served with tahini & velvet tomatoes.
Delivered in its pot and served piping hot.
Soft and tearable, it's made for dipping so be sure to order the tzatziki too.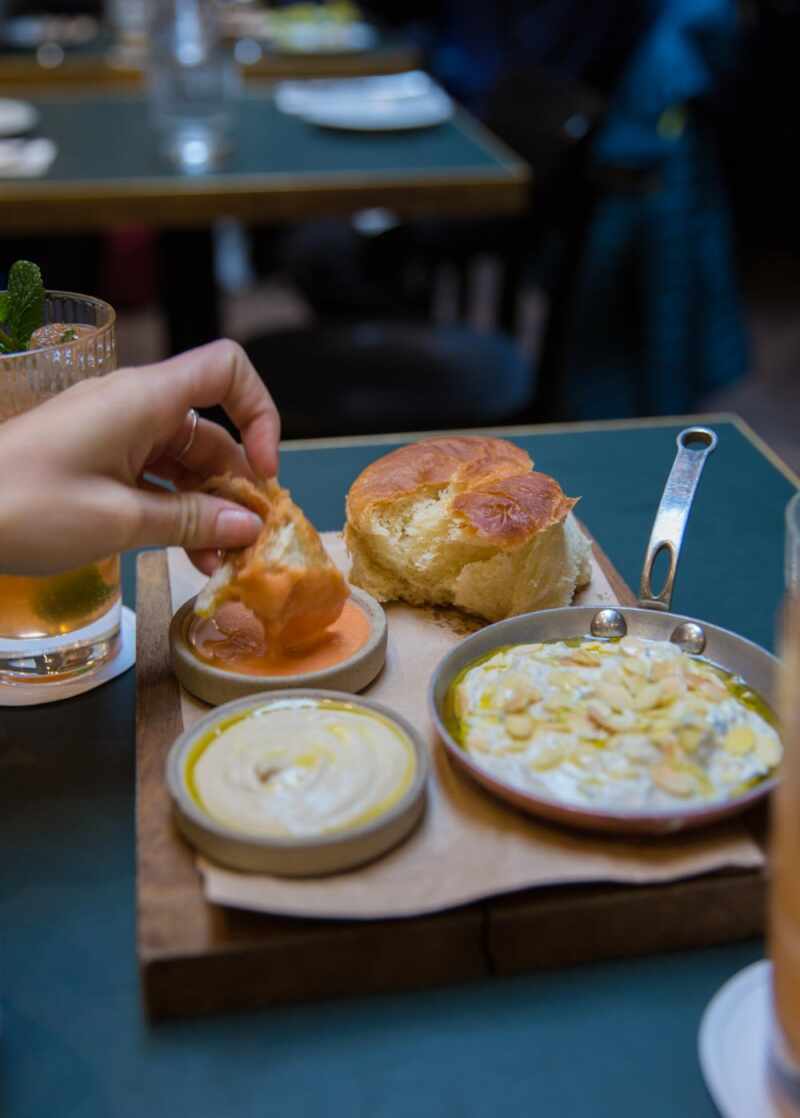 Fish falafel with sea bream & trout served on tahini, a special of the day.
The best dish in the place, despite its name.
Octo-hummous – josperised octopus, chickpea msabacha & burnt aubergine.
Hands down the best octopus I've ever had. Charred, tender, so tasty, a can't-miss for any octopus lover.
Beetroot Carpaccio with burnt goat's cheese, hazelnut brittle, lentil tuile & pomegranate molasses vinaigrette.
Sweet, sour, creamy, crunchy, salty and fresh.
Heavenly.
Josperised Aubergine, feta emulsion, tomato, fresh oregano, crispy shallots & pine nuts.
Siske Pork Belly with Ras el Hanout, dried apricot, glazed carrot & celeriac cream.
"Ras el Hanout" makes me think of Batman. But this is probably more delicious. Generously sized for real carnivores, too.
Perfectly cooked Stone Bass Machluta with octopus & burnt courgette, labneh & chimichurri Yerushalmi.
Just the most incredible balance of flavours and textures.
Then of course there's this adorable little pot.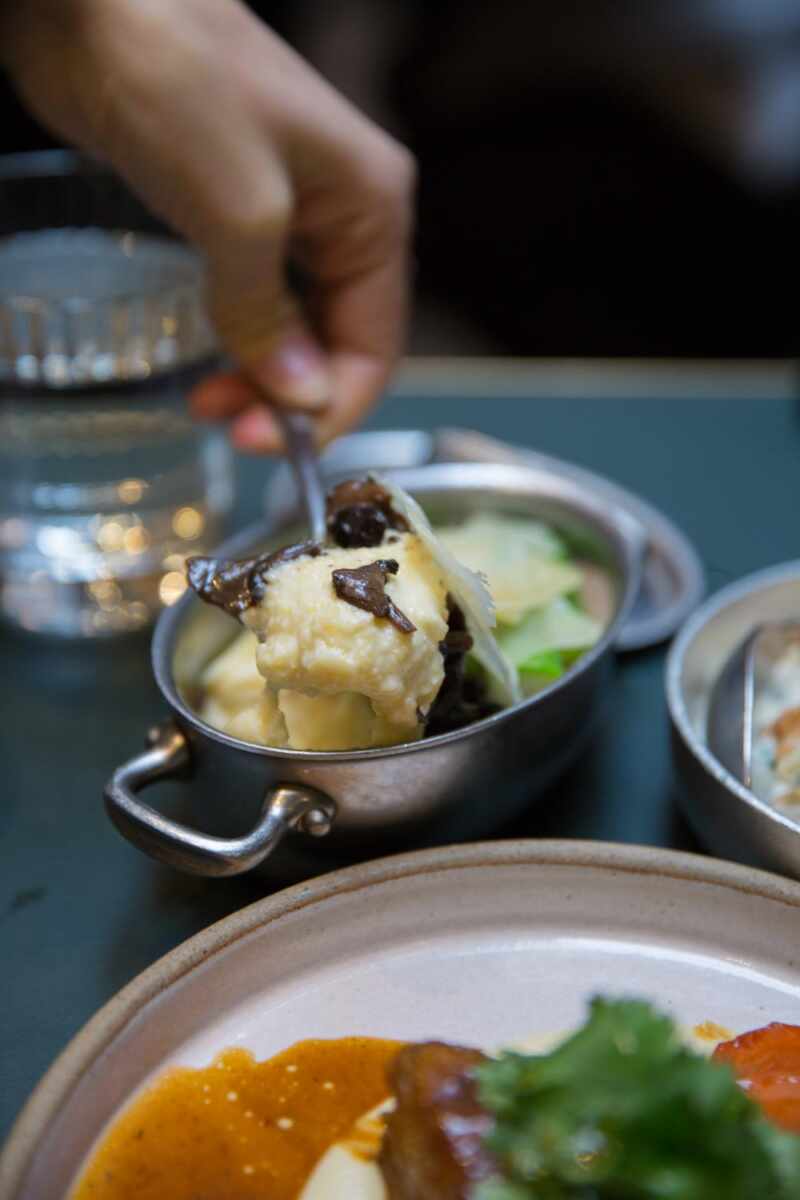 Filled with three of my favourite words: creamy truffle polenta.
A feast fit for a king.
All polished off with a light cup of tea.
And uhh… this.
A reverse chocolate fondu – milk crumble, banana financier, vanilla marshmallow and peanut tuile.
There really are no words.
*Homer Simpson drool*
This place is quite simply Brilliant. I thoroughly recommend a trip.
Book ahead – deets on the website.
Be sure to come back and tell me how you got on! It really is So-ho good!