You know that feeling when you're headed out to lunch and you know it's going to be awesome?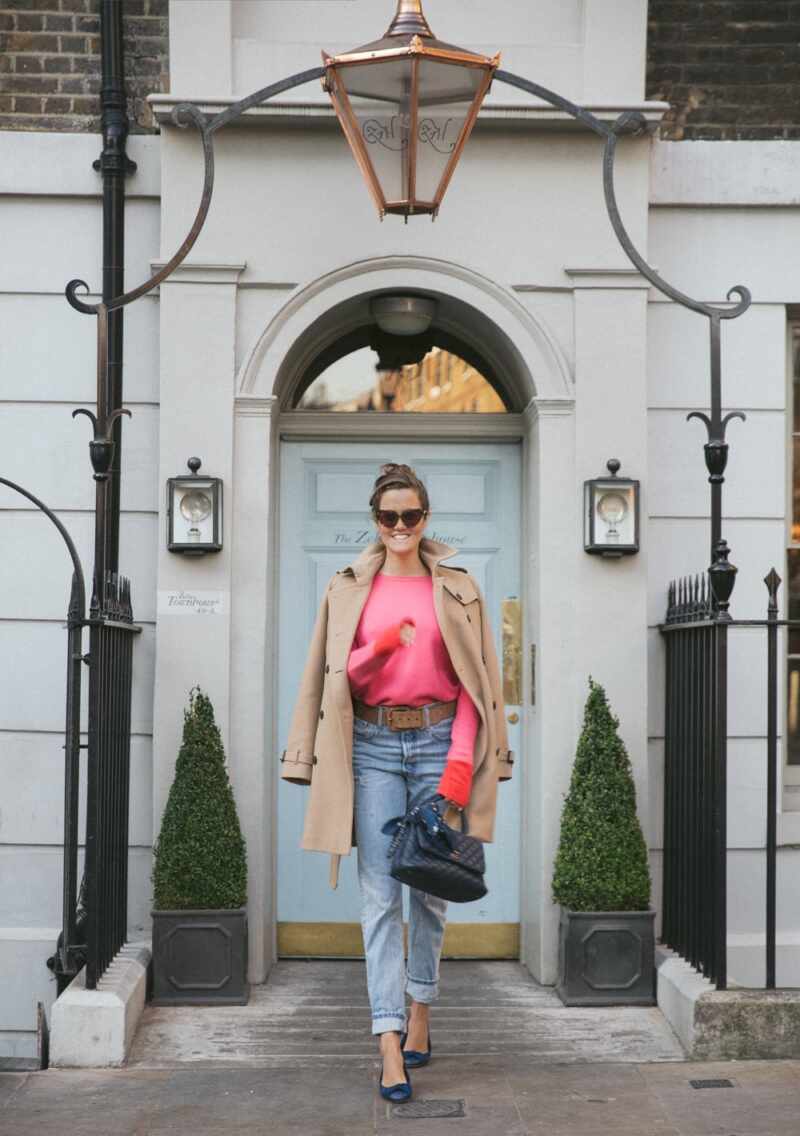 Camel coat // Pink jumper (Half price)
I think it might be one of the best feelings there is.
Although super soft jumpers feel pretty good too.
Especially when their sleeves are extra long (designed to be folded over like cuffs) so you can wear them over your hands.
And then of course there's the satisfaction of finding the comfiest ballet flats in existence (I buy them a size up so they feel like slippers)… also a feeling worth savouring!
But I digress.
Let's get back to the pointe.
Breddos Tacos finally have a proper, permanent home.
I don't want to get you too overexcited, but oh my god it's so good!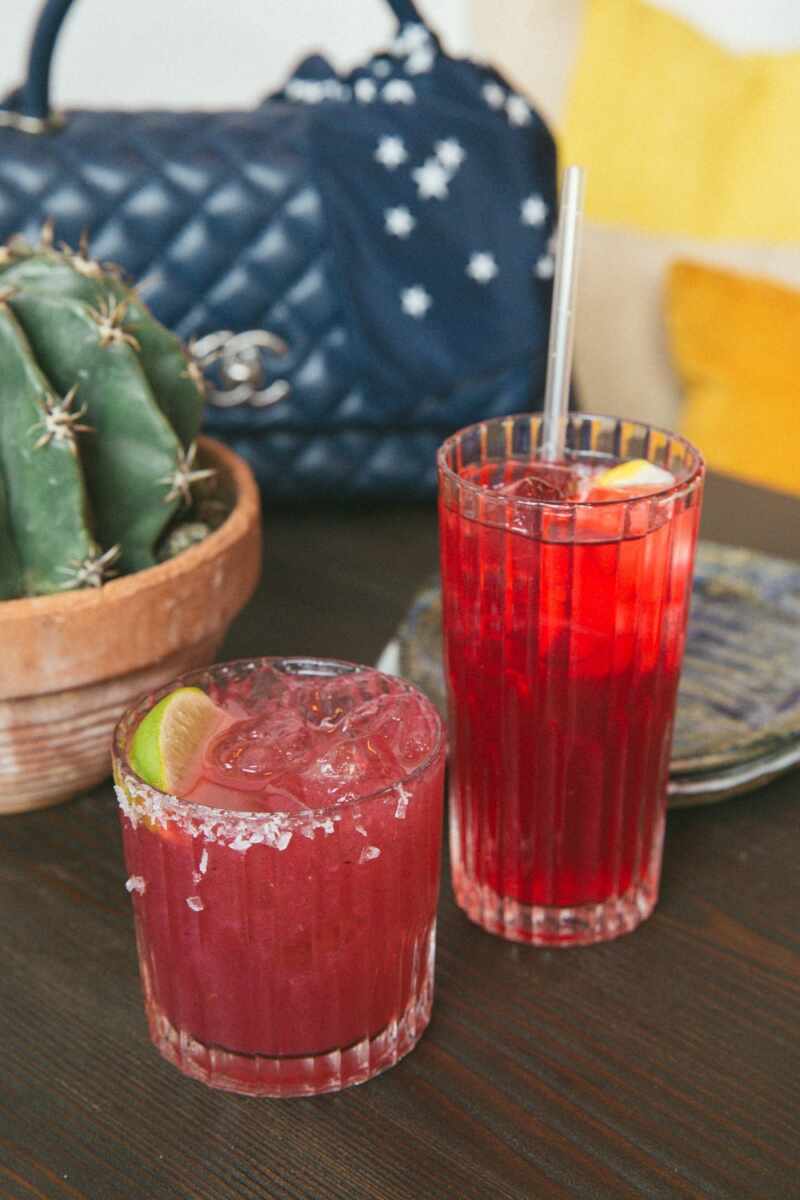 Start with seasonal margaritas (currently a berry sort of concoction with one helluva punch).
Then eat everything.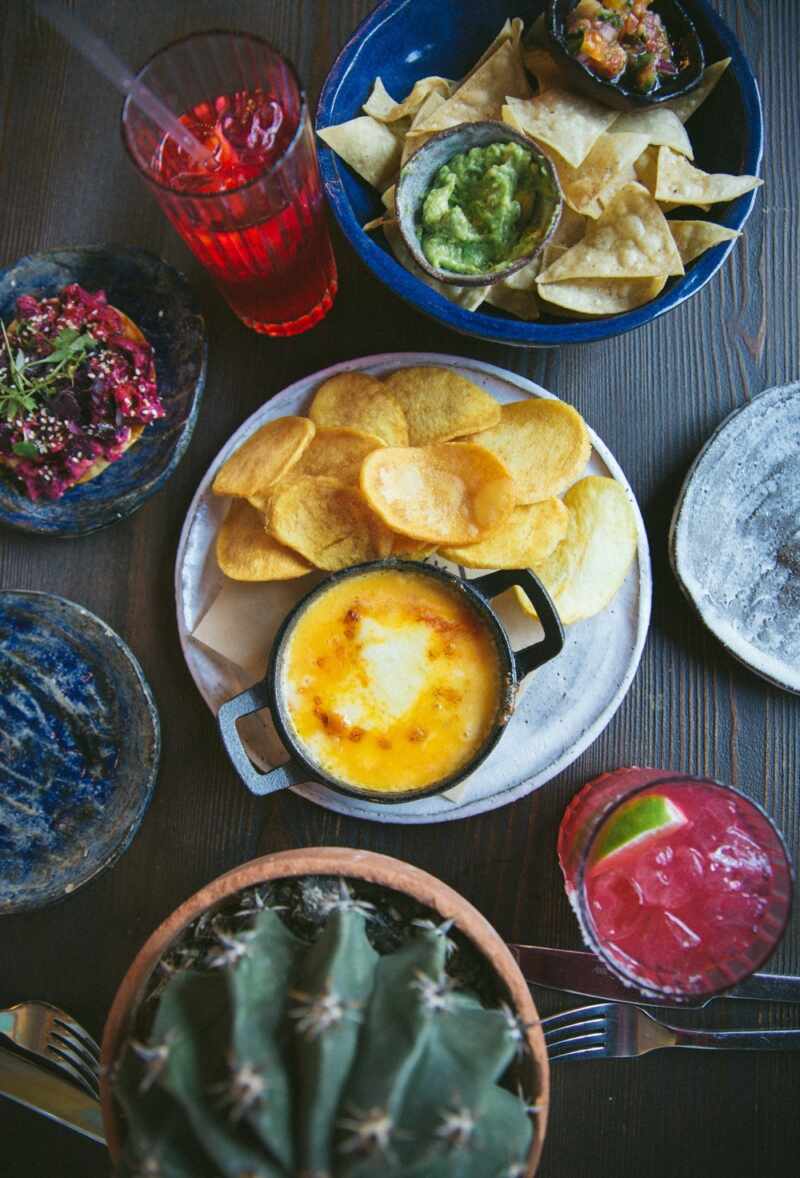 Get the tomato queso fundito (it's better than the chorizo one, which is surprising because I rarely prefer a vegetarian option).
A little black skillet filled to the brim with molten cheese…
…just begging to be scooped and devoured!
Then of course there's the tacos.
Pig's head conchinita pibil with pickled onions and zingy salsa verde.
Polpo tostada with black vinegar, sichuan, bone marrow & chervil.
The most incredible combination of perfectly cooked octopus with rich, salty bone marrow and cool fresh guac.
Kung pao pork belly tacos, slow cooked, meaty with molten fat and flavoured with an asian twist.
Sweet potato tacos with queso fresco, almond chile and spring onions.
Comforting, satisfying, well balanced.
Beef Birria – super slow cooked, melt in the mouth beef topped with fresh lemon pickled onions.
Masa fried chicken with pico de gallo & habanero sauce.
Just.So.Good.
Baja fish tacos – I could live on fish tacos and these would do just fine.
Egg with macadamia nut mole, hoja santa & queso fresco.
Beetroot poke with a deep, salty white miso sauce.
Quite the spread!
The restaurant is cute, simple, buzzy, has a very fast turnaround and feels just like a hole-in-the-wall taco joint you'd find in the states.
The food is unfalteringly delicious.
You do have to have a head for spice, as you can be happily half way through a taco before hitting the hottest chilli pocket of your entire life.
Power through, have some cheese, you'll be fine.
The only negative I could possibly moan about is that the guacamole portion was a little mean, but avocados are expensive so it we'll give it a pass.
In short, 5 stars, a new favourite, well worth a visit.
You can find them in East-ish London-
Mon – Sat 12pm – 3pm | 6pm – 11pm
No reservations, sadly.
Clerkenwell's a nice place to go for a walk afterwards, take in some of the street art and pretty shops selling things for achingly hip studio spaces.
Taco'bout a nice way to spend an afternoon!