I am the worst person to go on holiday with.
Especially on a short trip.
If you think we're wasting half the day sleeping until 11, you have another thing coming!
This is especially true with skiing, when you only have a finite amount of time before the sun goes down and the lifts close.
The perk of being an early bird is that you get to enjoy your breakfast while watching the sun rise.
Nordic jumper (next day delivery if you wanted for Christmas!) // Checked pjs
Then you just slip on your ski gear, wriggle into your boots and ski off into the day.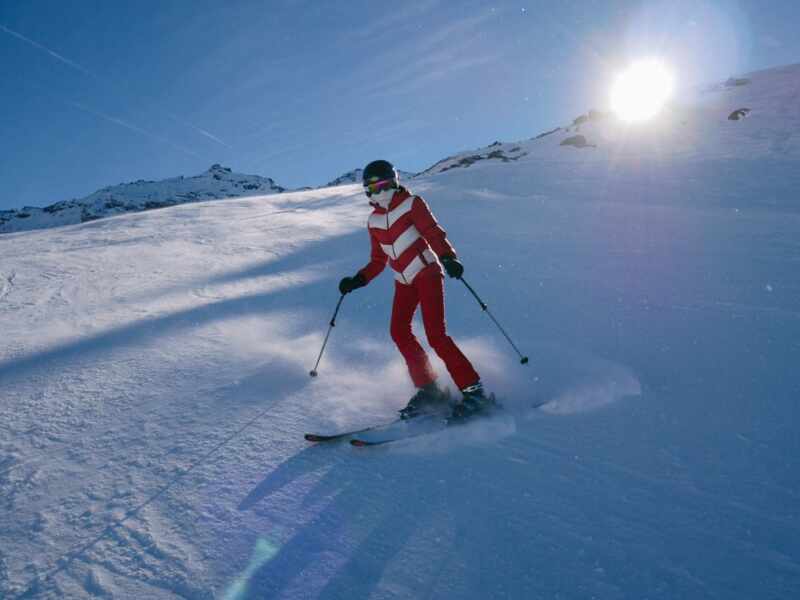 Down, up, down, up, run after run and one freezing cold chair lift after another.
Not that you can complain when the view's this good.
Plus you can always amuse yourself sending eskimo kisses out into the world…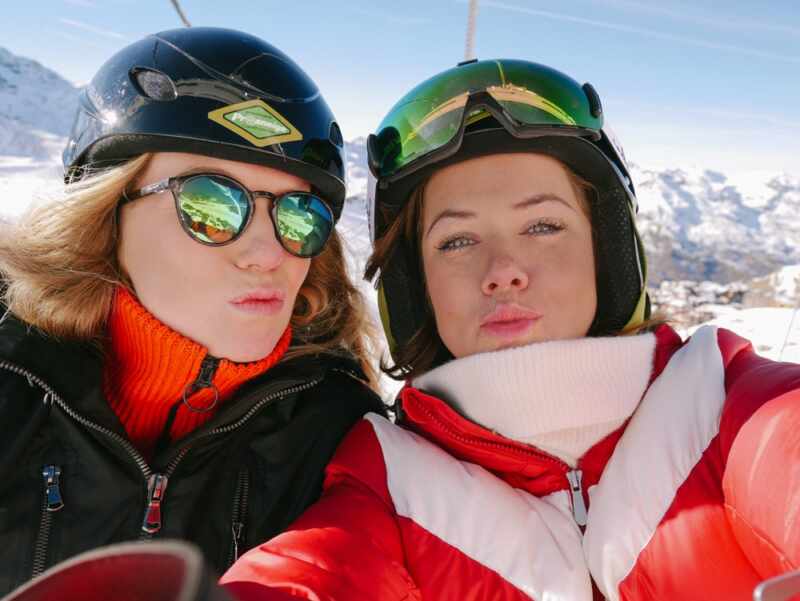 Feeling pretty old s-cool in my 1970s ski gear.
Chevron ski jacket (also in blue) // Red ski pants (lined with cosy fleece unlike the 1970s ones)
Merino onesie underneath a white cashmere poloneck
After a particularly bad icy black run, complete with rocks snagging our skiis, we decided to take a break.
Stopping off at Le Caribou for something light and healthy.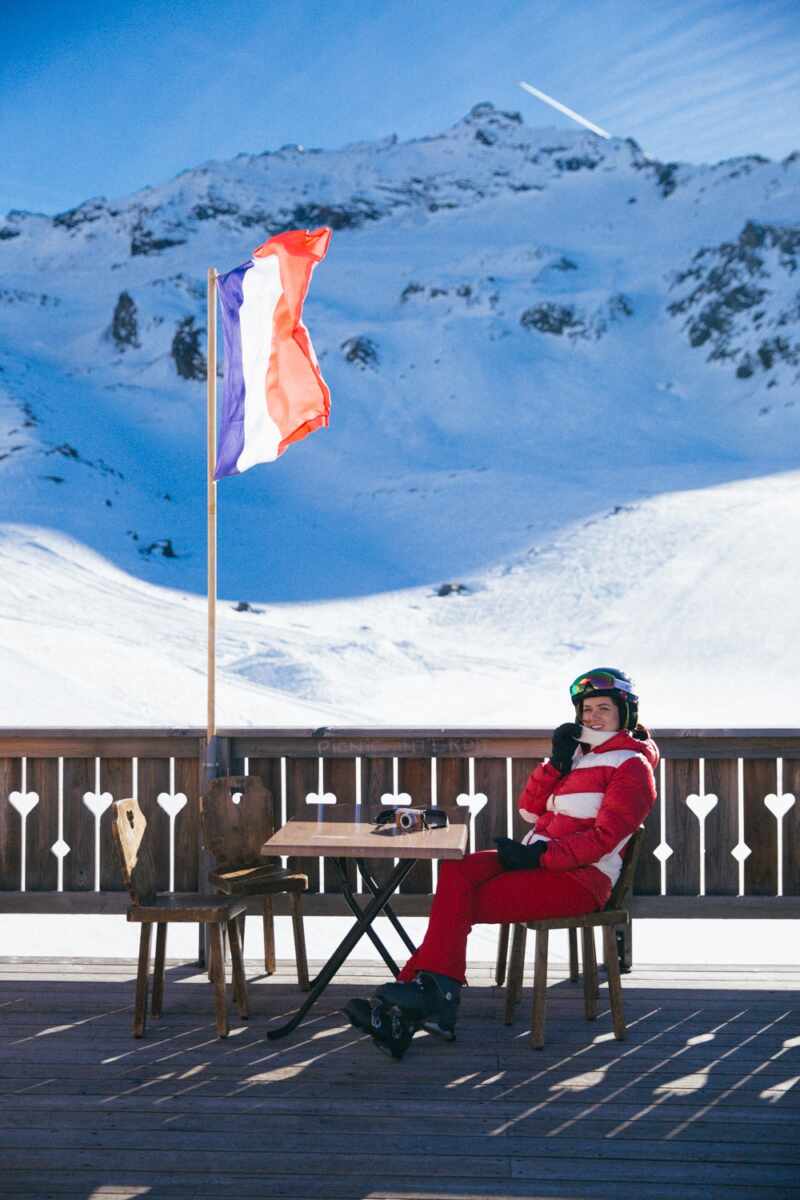 By light and healthy of course I mean those wonderful new cocoa smoothies that are all the rage.
Served hot with an avalanche of whipped cream.
Slurped with frozen bottom practically in the fire.
When we enquired as to why we had the entire restaurant to ourselves, the owner jovially told us that it was -15 outside and we were the only ones stupid enough to still be out there!
As charming as only the French can be.
Once defrosted we raced off again, determined to get to the sunny side of the resort and well away from the icy wind.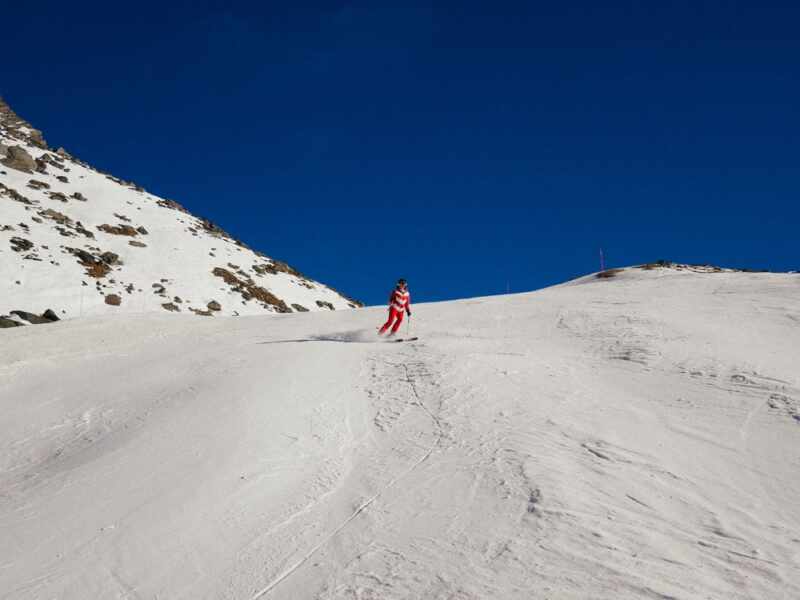 We took the Cime Caron lift to the very, very top.
A must for anyone visiting Val Thorens, even if you don't ski.
It would be a crime to miss these views.
And there's a cafe at the top where you can celebrate your good fortune with chips and champagne.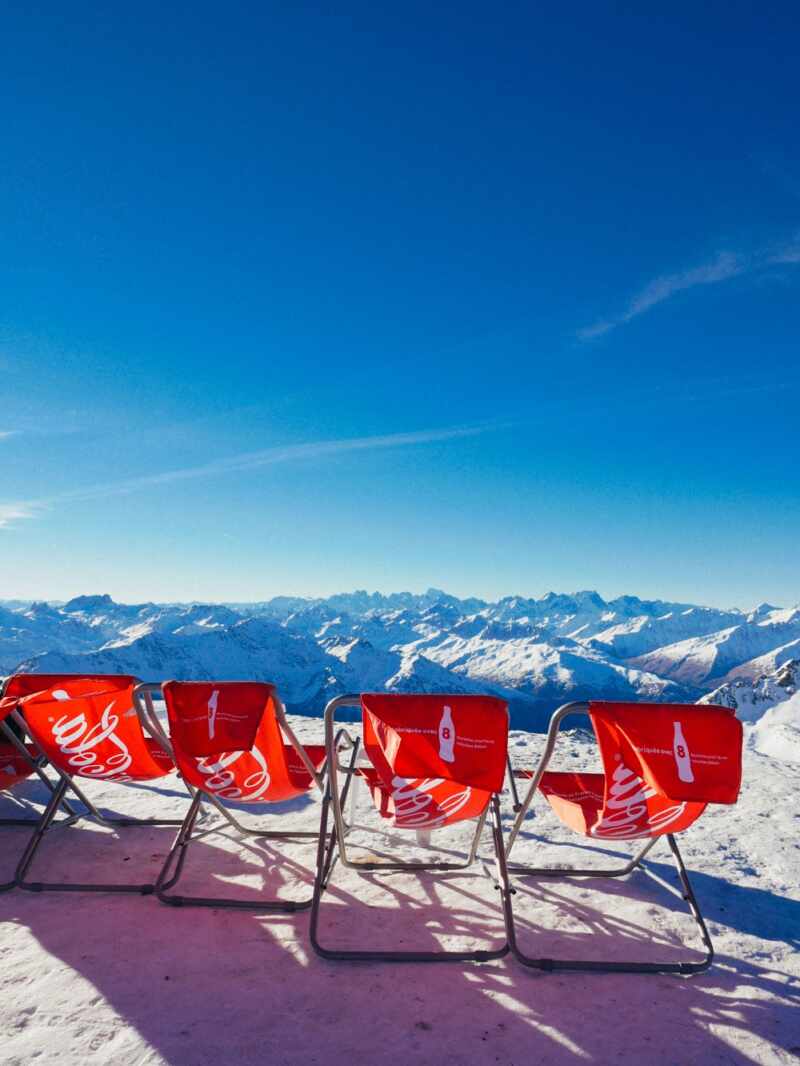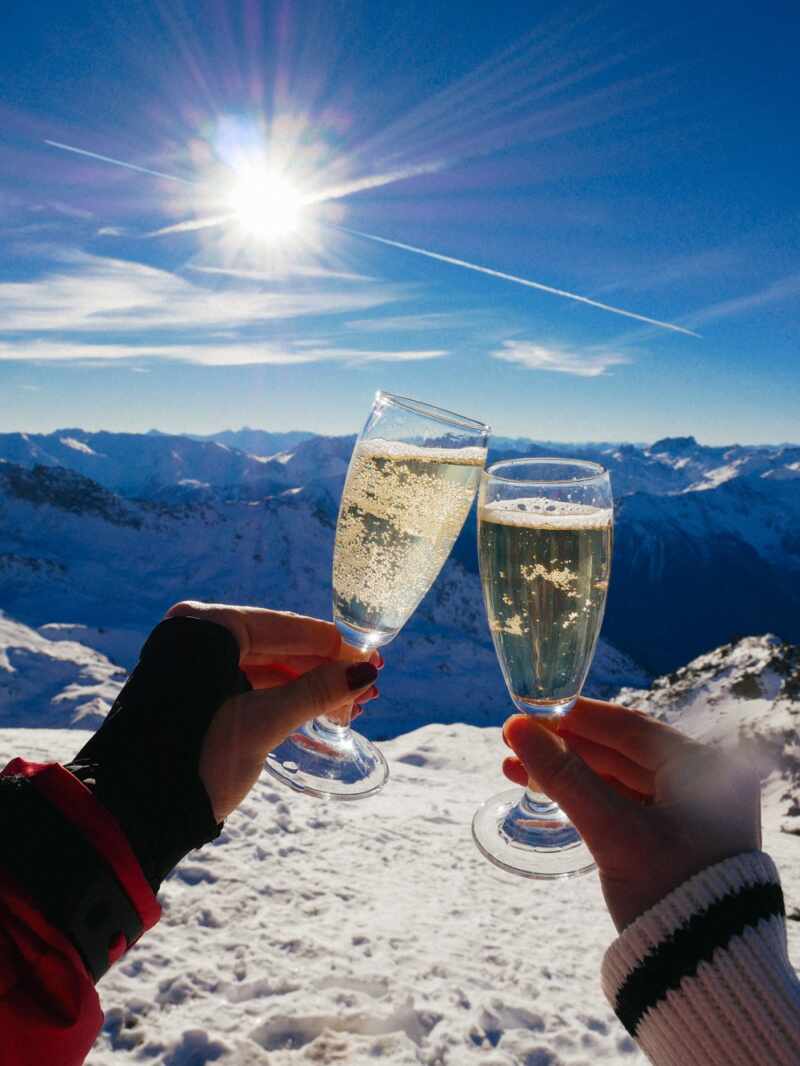 It's warmer up here, closer to the sun.
But still cool enough to keep your bubbles cold!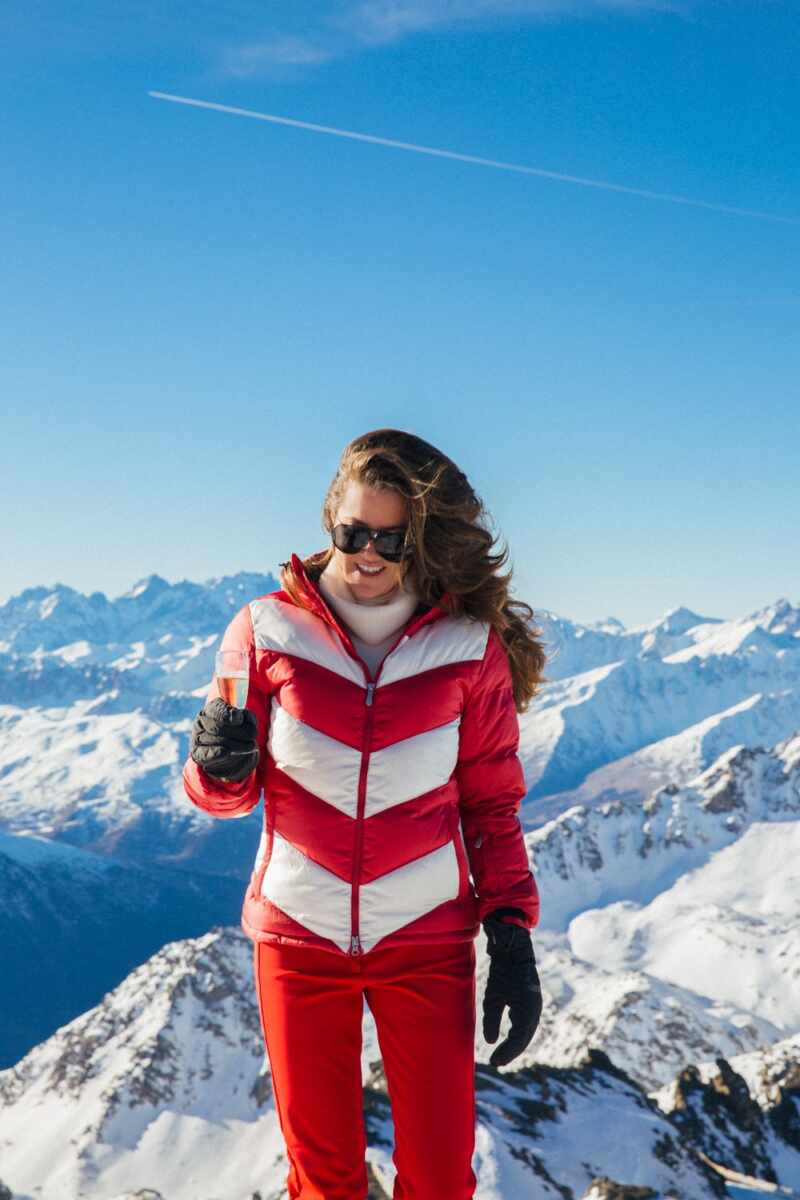 Fuelled by France's finest, we set off once more.
Move over Eddie The Eagle.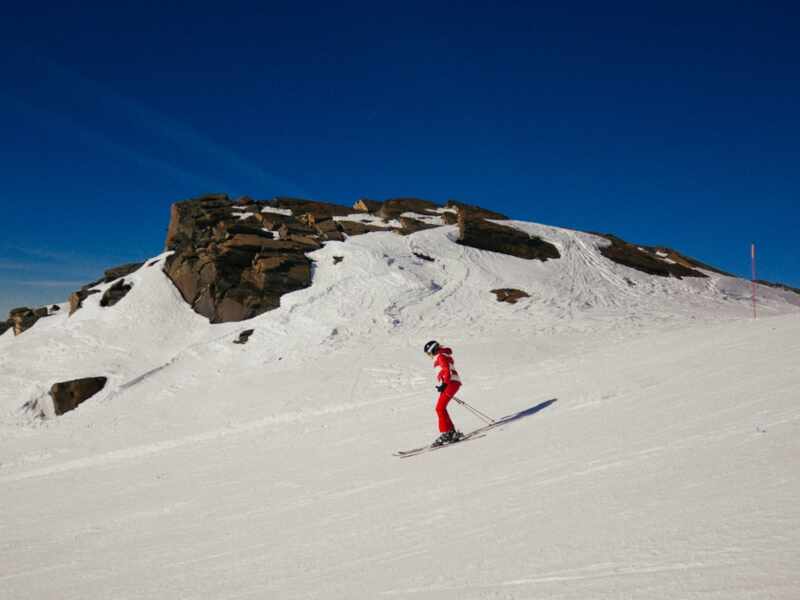 Keen to take on every run the resort had to offer, while the rest of the visitors were still tucked up at home.
Before settling down to a very, very late lunch.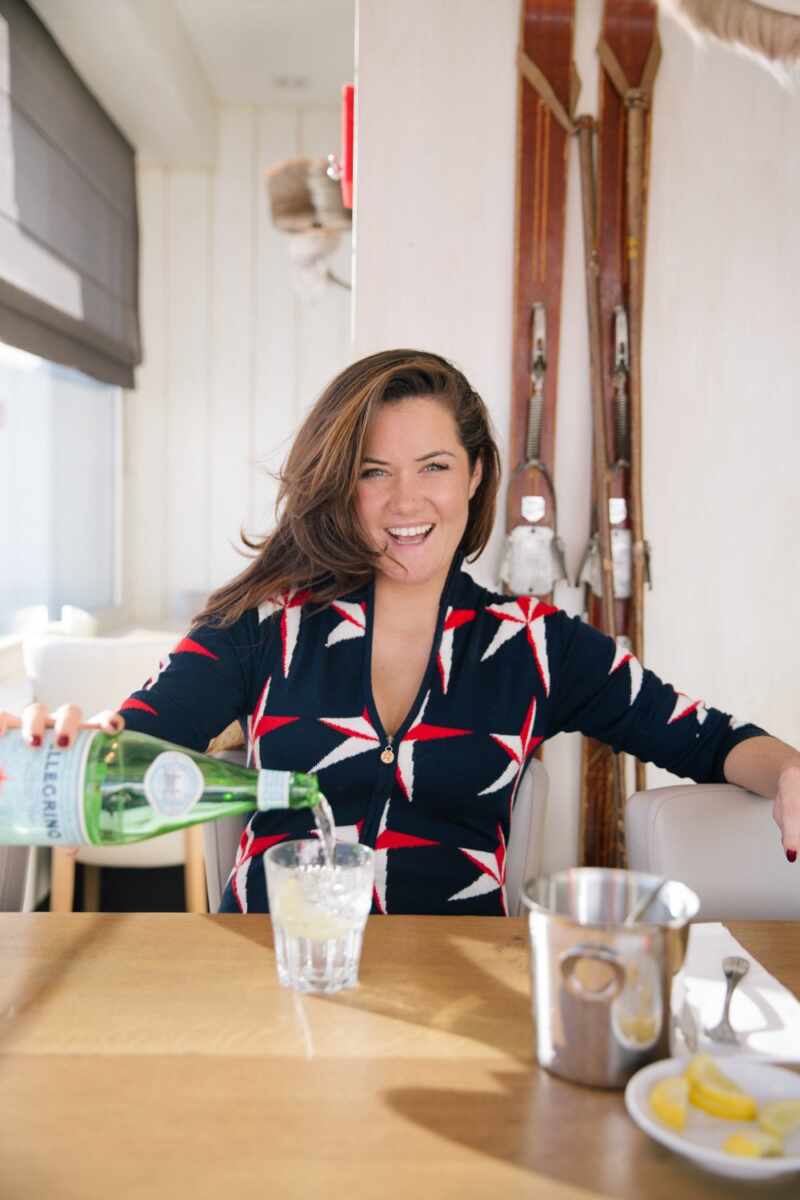 At La Masion, a trip favourite – where charming (and exceptionally good looking) waiters serve the best cheese dishes in town.
Having had our fill of daily fondue, we went for raclette and all the trimmings.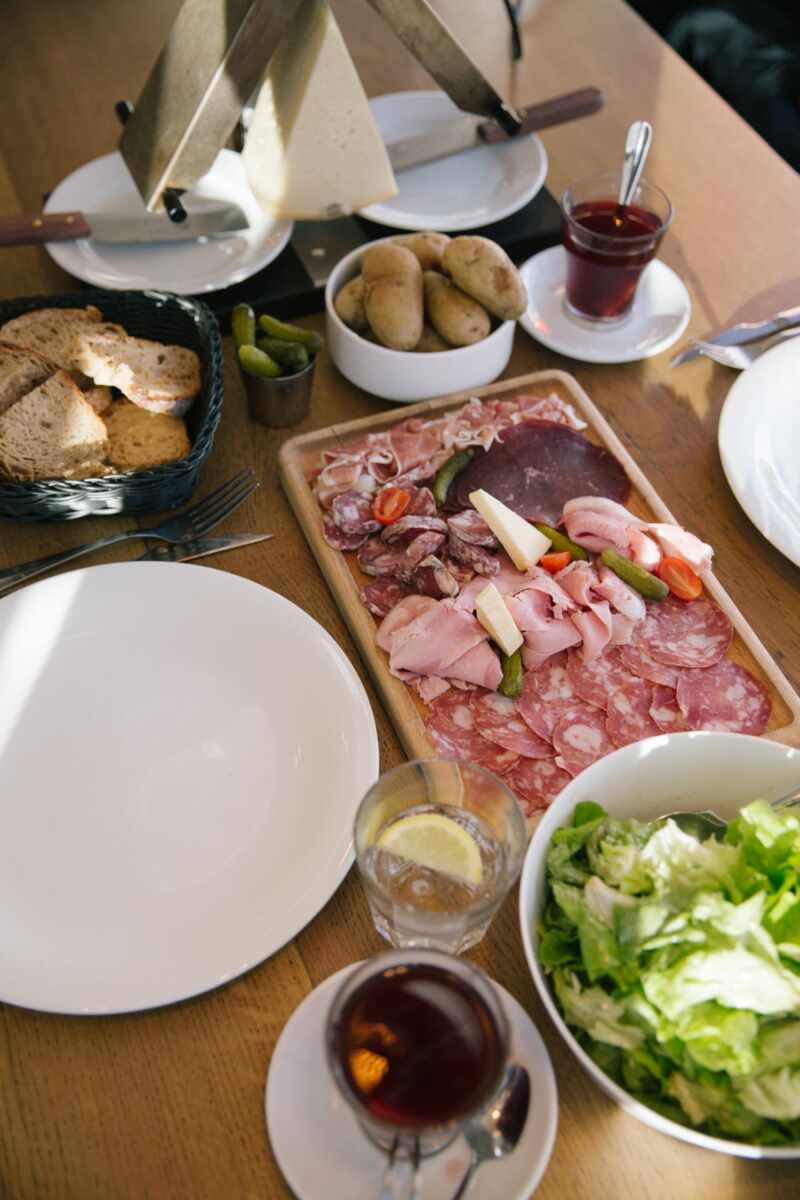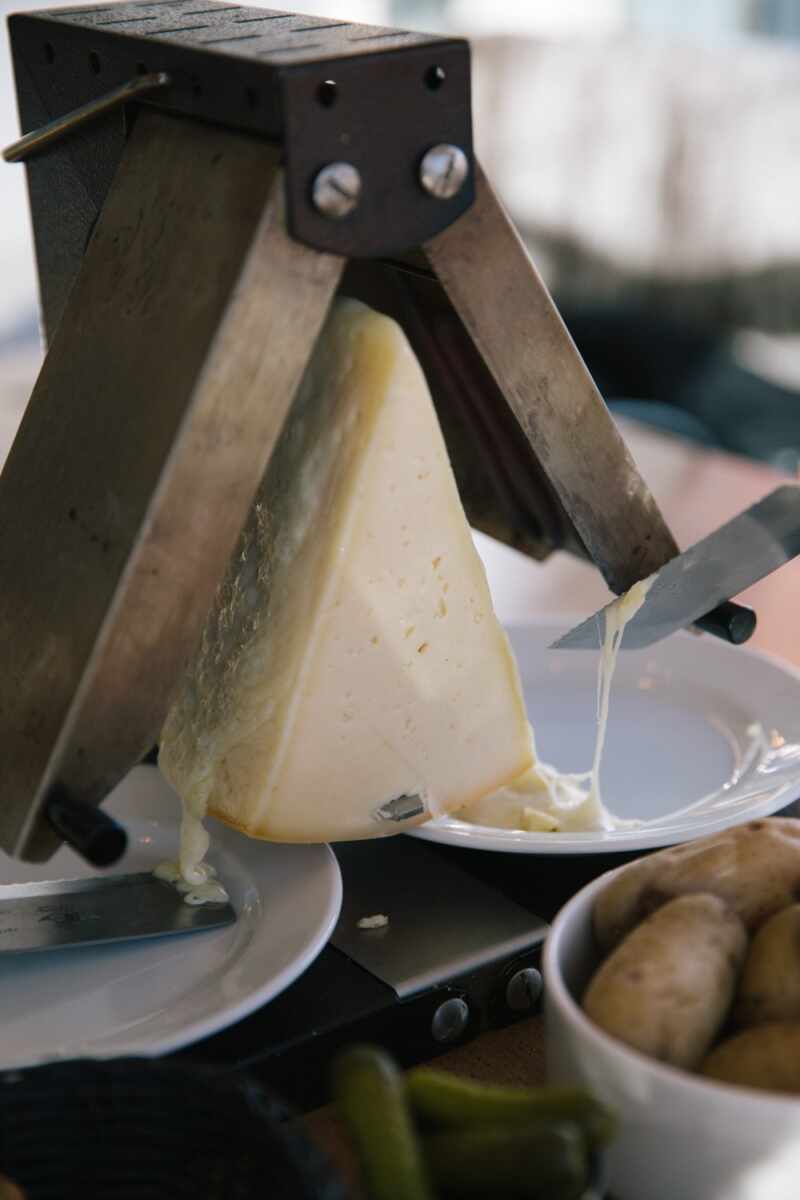 Melting our own slice of heaven and scraping bubbling layers onto plates ready to be devoured.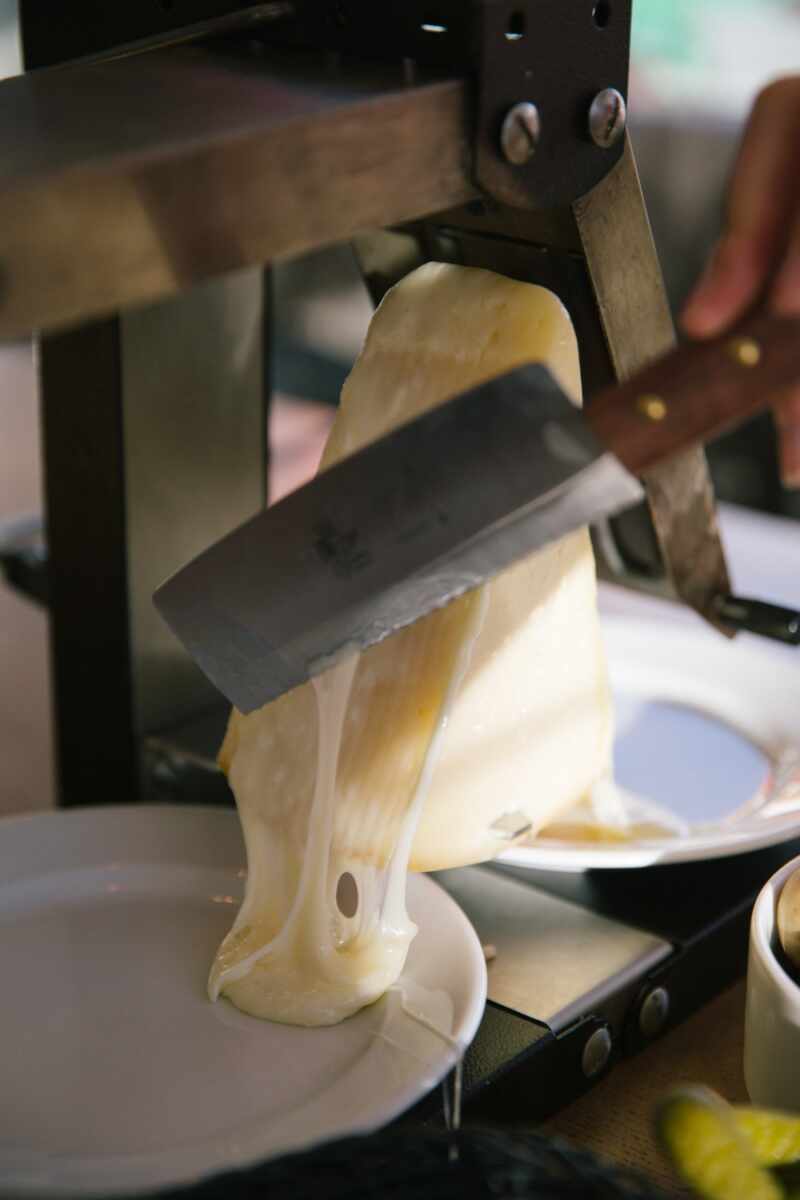 Served with hot buttered new potatoes, ham and extra cornichons.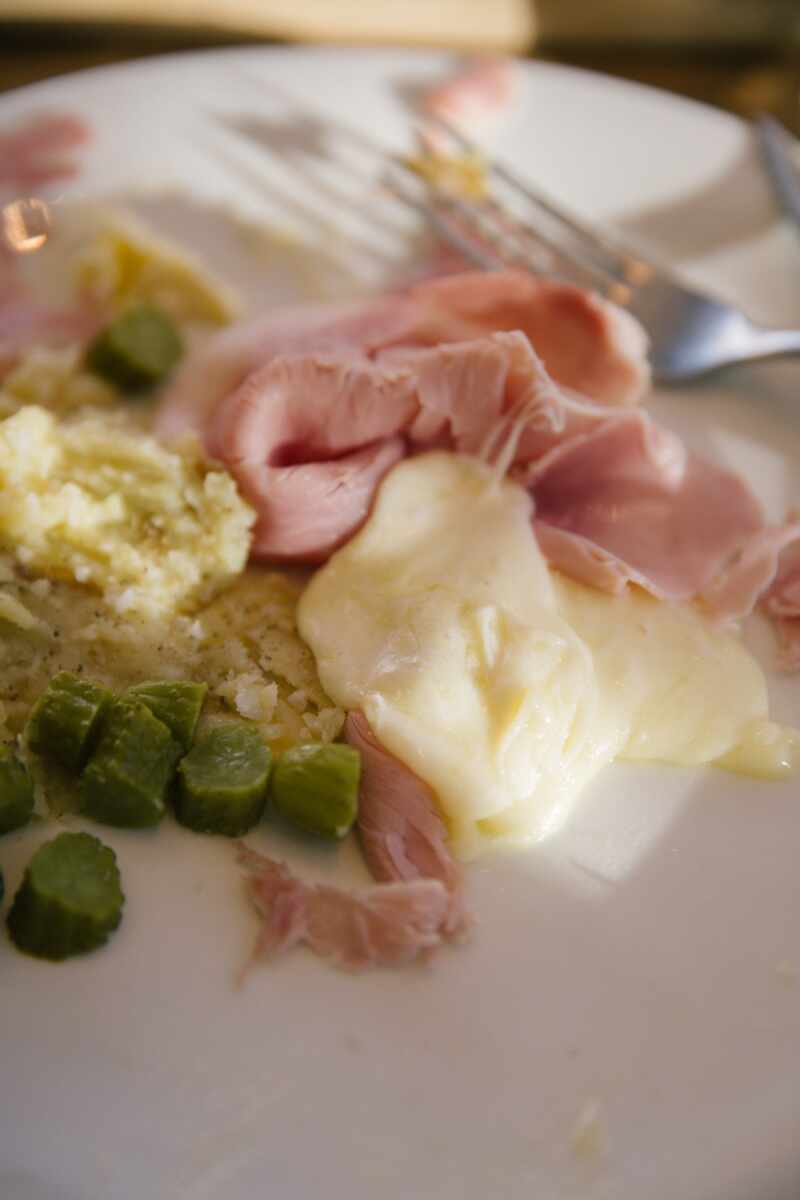 The perfect way to wind down after a hard days skiing.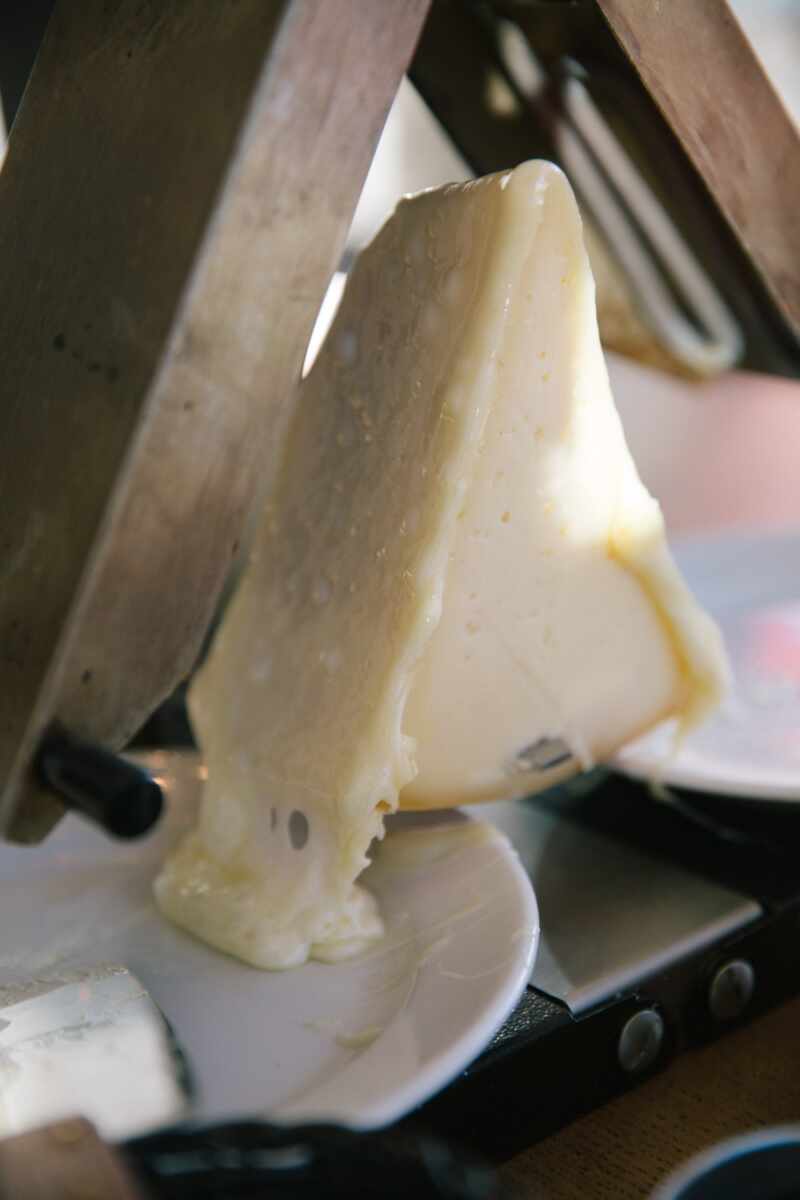 Though it does require some walking off afterwards!
We climbed up, high above the resort to watch the sun set.
Wrapped in exceptionally cosy stars!
Even when you fall into the occasional snow trap.
Faux fur hood jacket (on sale, comes in 3 colours)
Once the sun dipped below the mountains we made a beeline back to the hotel.
For one more (two more) hot chocolates and an evening spent playing cards beside the fire.
Just heavenly.