Arriving in a ski resort is a funny experience.
It has, inevitably, taken you forever to get there.
You still feel a little sick from the long, winding drive up the mountain.
If you're anything like me you probably slipped on ice getting out of the car and landed spread eagle in front of your hotel.
But you're finally there! And your whole trip spreads out in front of you like the most incredible, heavenly buffet.
Mountain light is different to any other light.
It's bluer, dazzling, incredibly flattering, and you really feel it, deep down inside.
The air is clear, dry, and you can't get enough of it. (Quite literally for the first few hours at altitude!)
Everything smells like fresh air and toasty pine, largely thanks to the wooden houses freckled around the slopes.
We checked into our hotel, The Fitz Roy.
Nothing fancy, but a great location… and nothing's that fancy in Val Thorens anyway.
We ditched the gear and raced off, set on exploring our side of the mountain.
With only a couple of hours of sunlight left there was no point in trying to get lift passes in time to ski, so we set off on foot.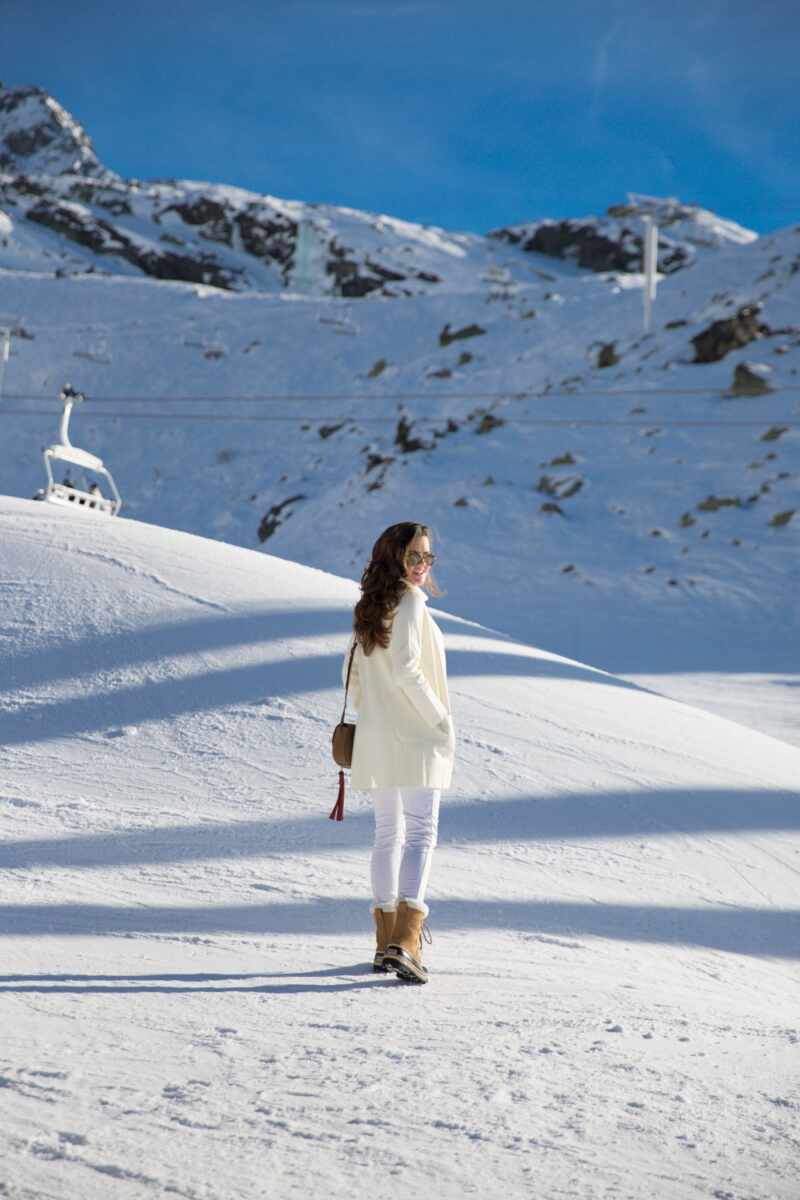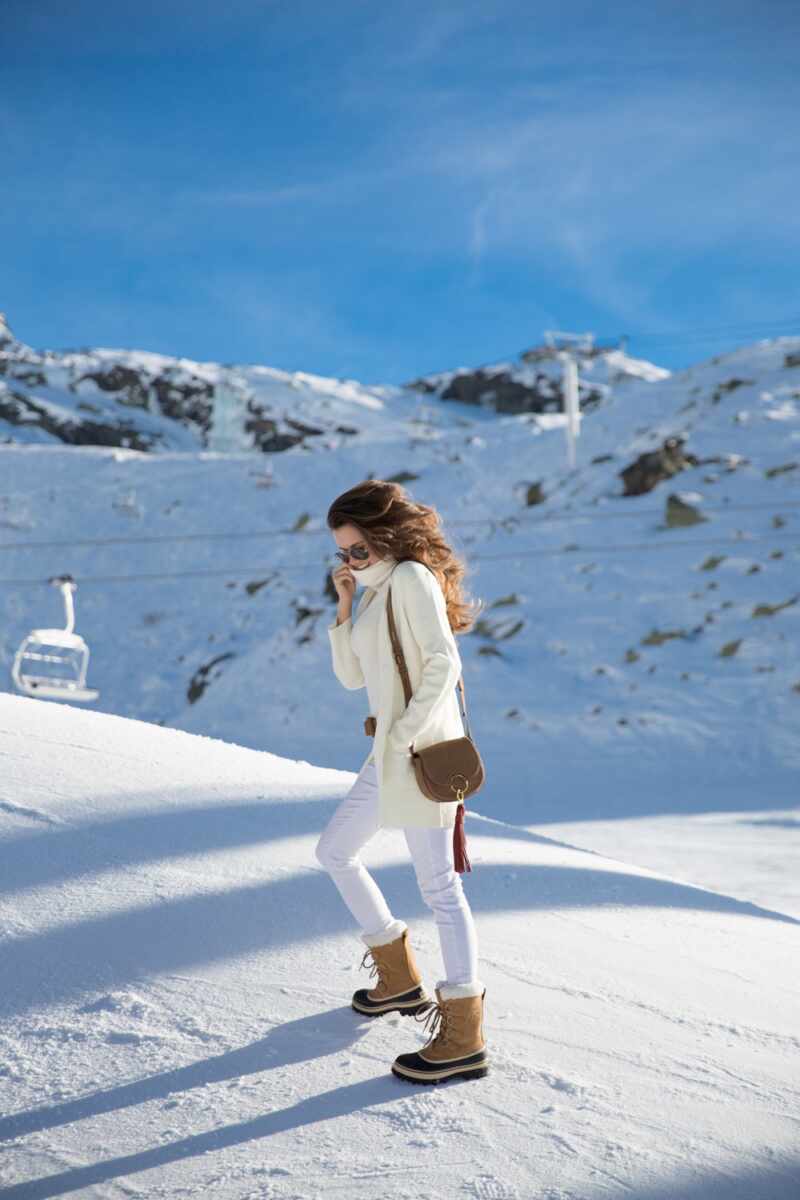 There's nothing quite like that first crunch of snow under foot.
Except perhaps that first glance of a cheese wheel bigger than your arm span.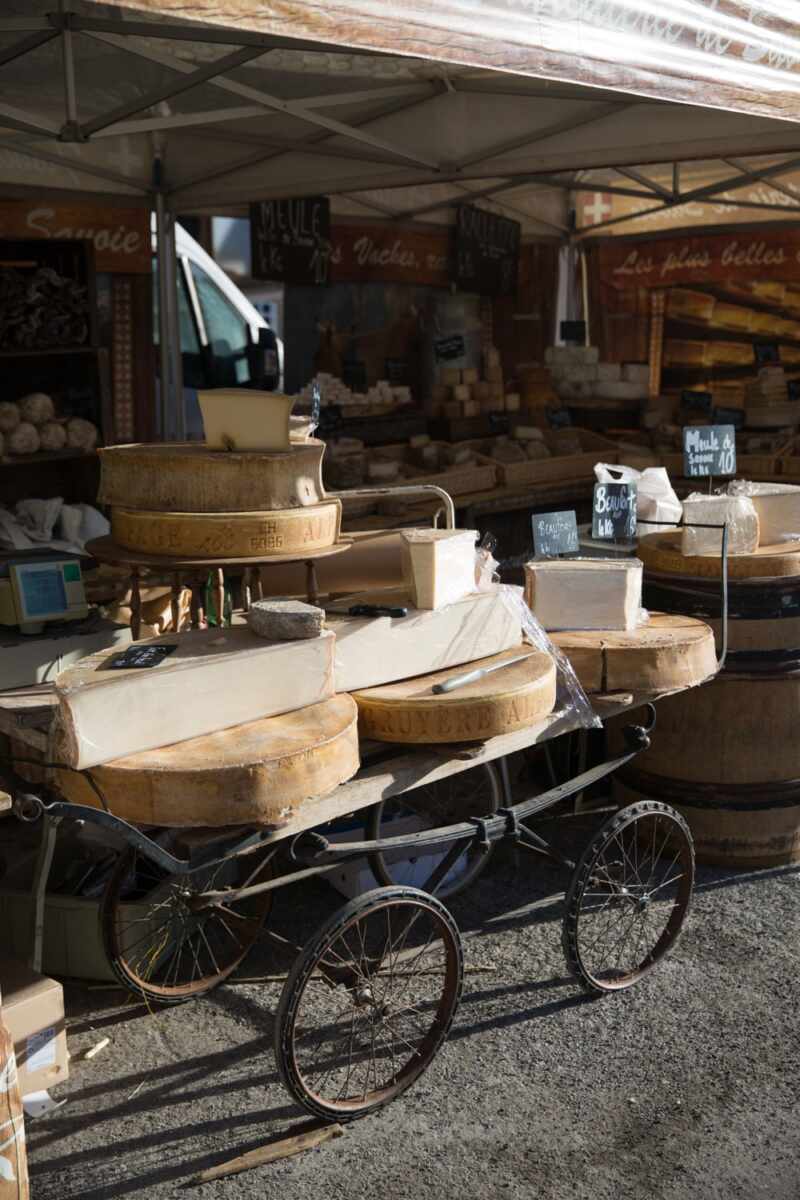 That's pretty special too!
We climbed up above the town for a better look at the place.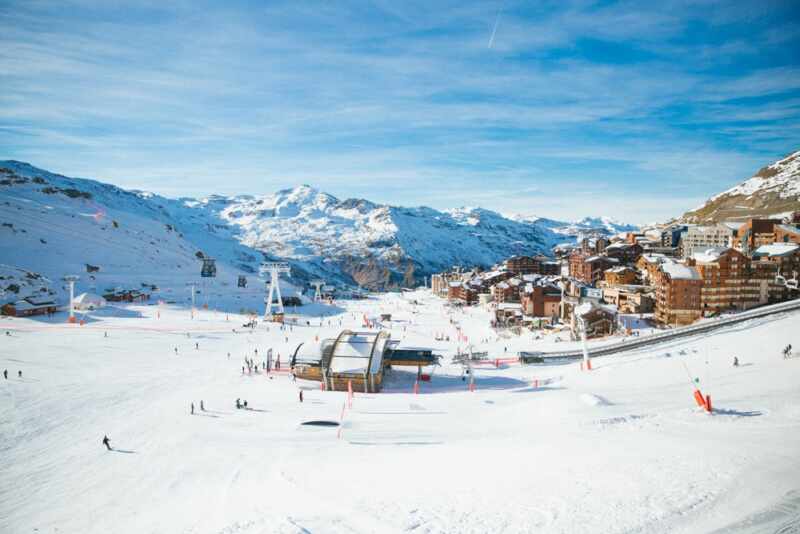 White cardigan (similar) // Cashmere poloneck
Suede belt // Suede bag (on sale!)
Before racing back down again to say hello to a particularly cute passing boy.
Naturally I kept my cool…
…and he let me get a tickle in.
There's something fascinating to me about pictures of ski slopes from afar.
Maybe it's the stance of the skiiers, but they look like little toy soldiers.
Soldiers left unattended by a little boy who's sister came along and painted them in better colours.
That or a poor imitation of a Slim Aarons photo.
Balls.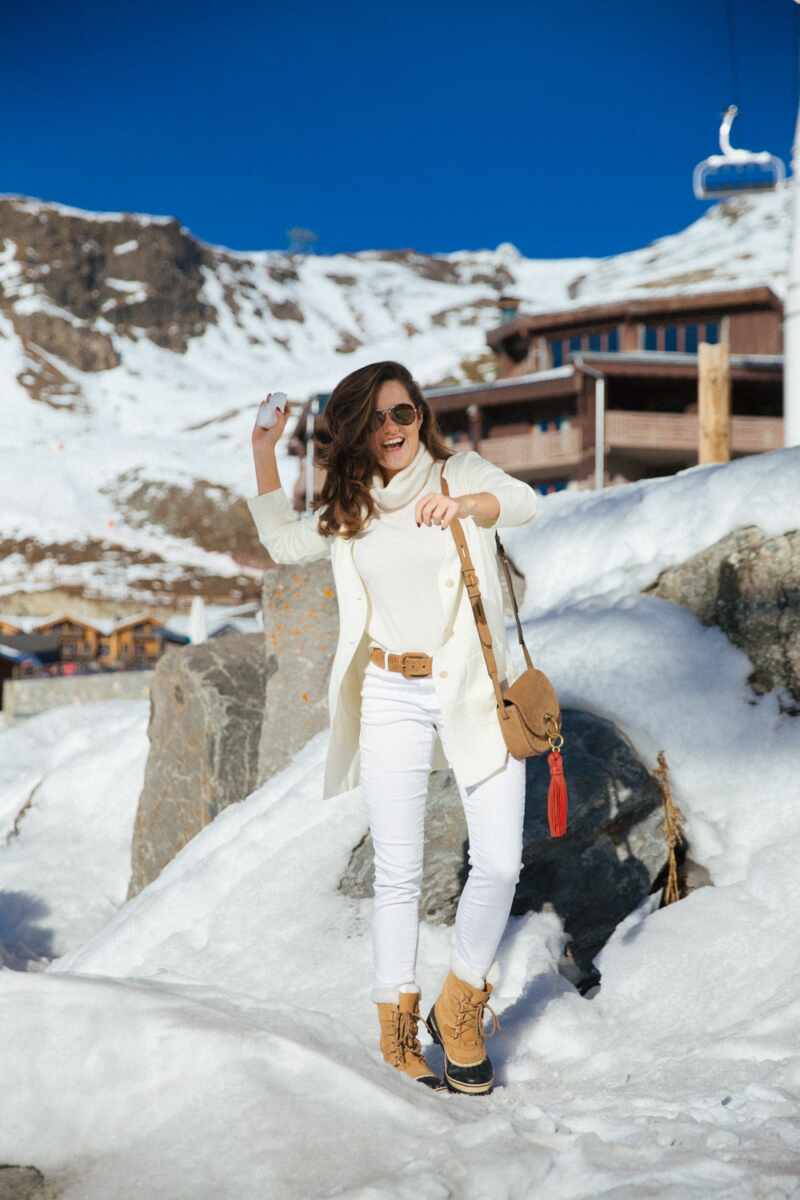 Snow balls, of course.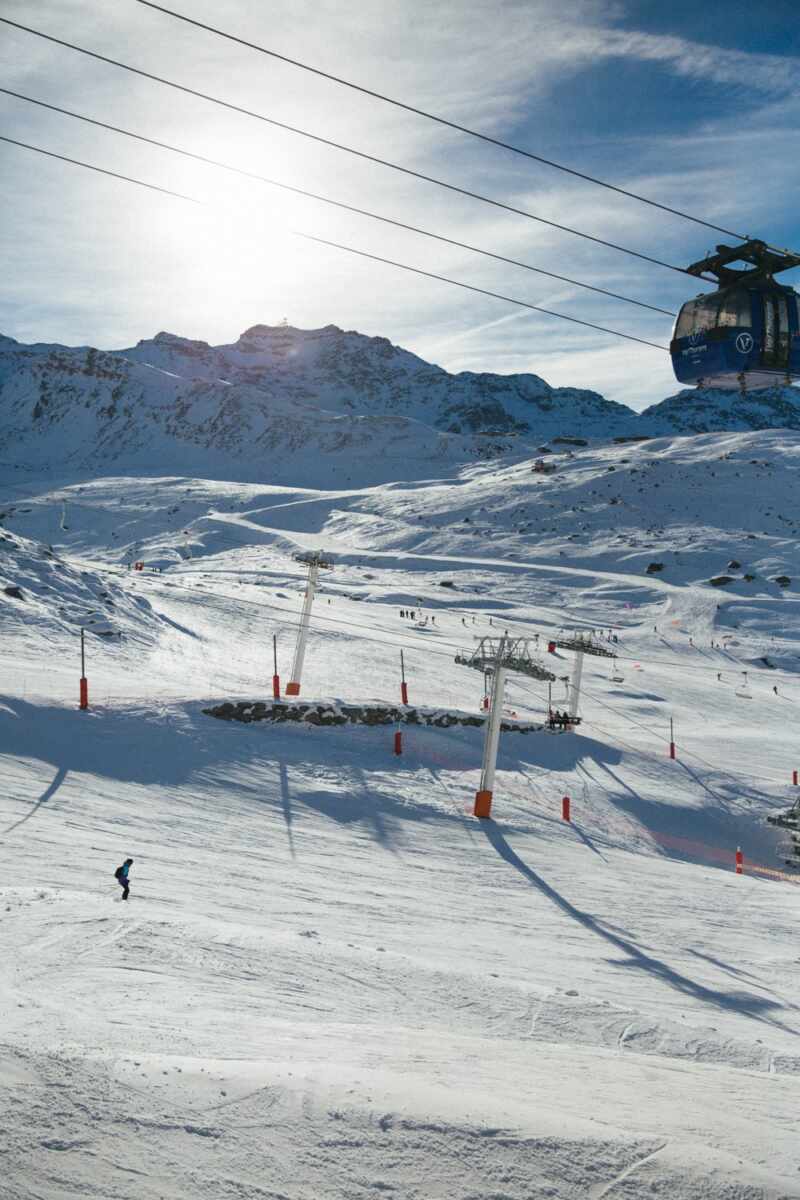 We slipped back down into the village in search of wine.
Who needs skis anyway?
We made camp on the hotel's terrace.
Bottoms kept warm with shaggy sheepskin, hands toasting on vin chaud.
The sun set soon after our second cup.
The temperature immediately plummeted and we headed below ground.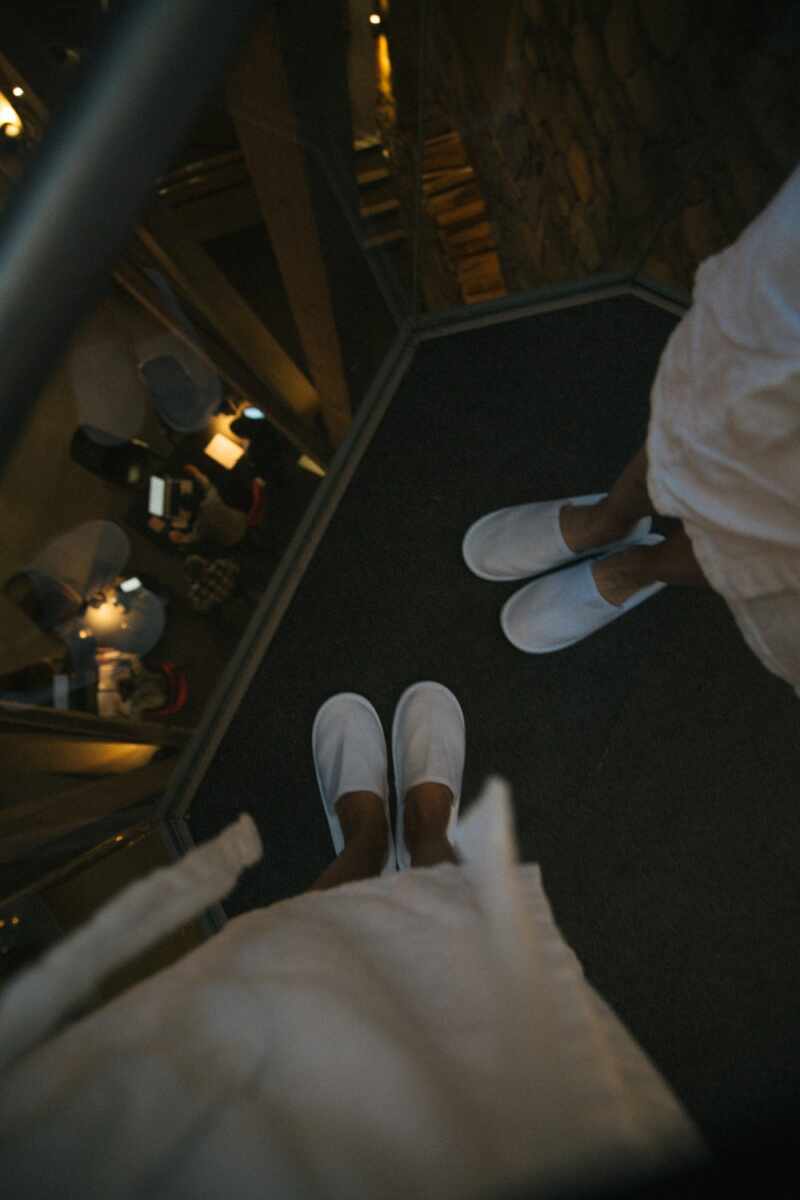 Deep down.
Into to the spa.
Much, much later we trotted up the mountain like two very hungry little goats.
Up to supper in La Cabane.
A wood panelled, cosy little spot with a table saved beside the fire, just for us.
For not our first fondue of the season!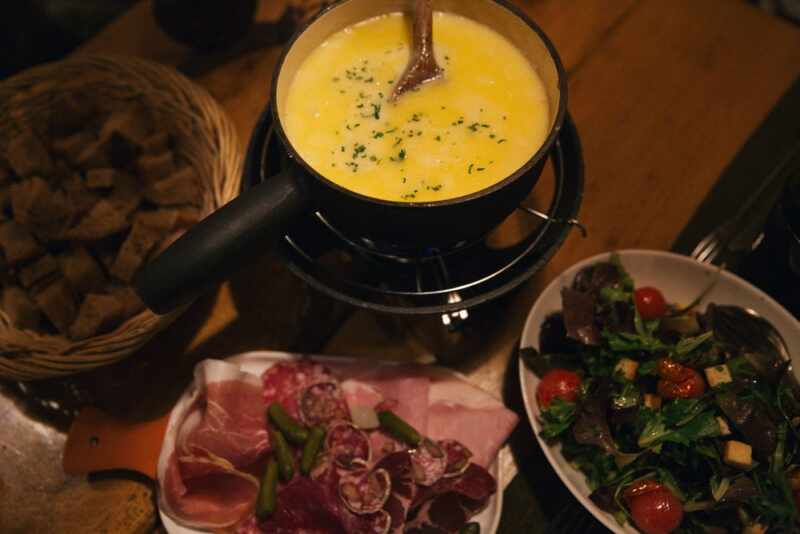 And it certainly won't be our last!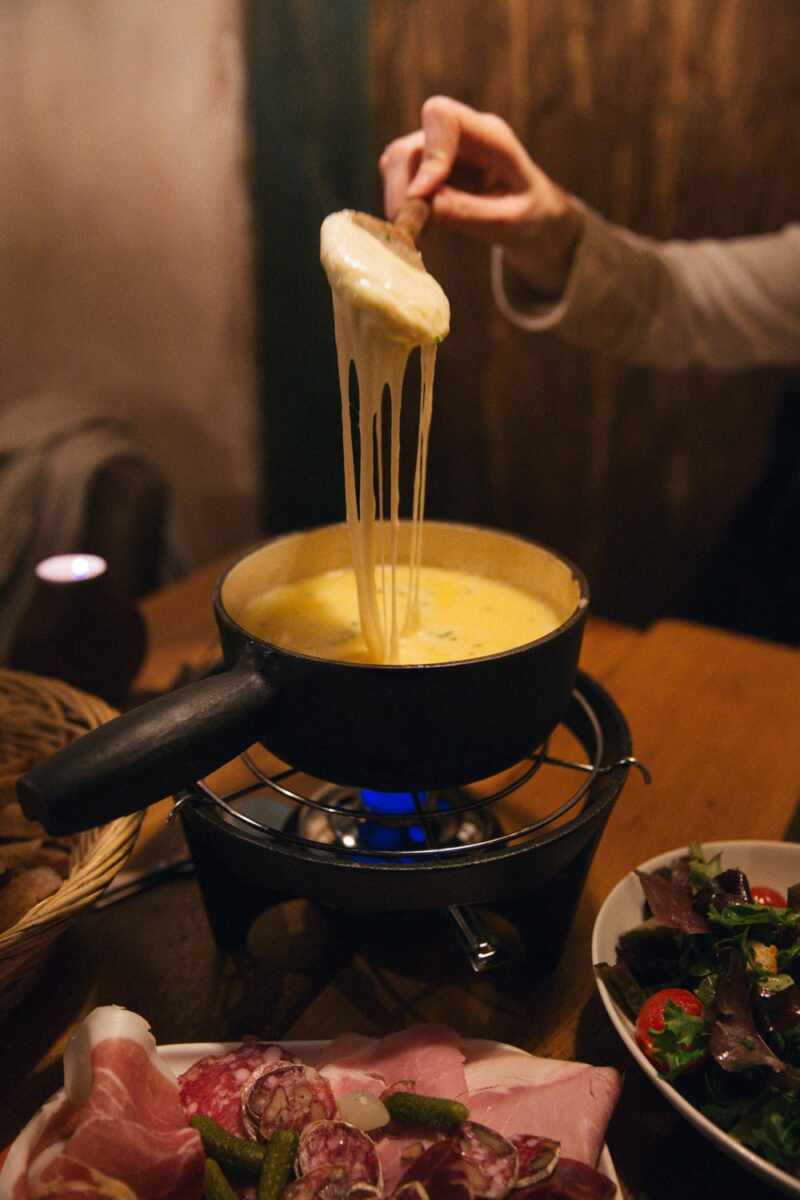 We rolled back down the hill much faster than we'd climbed it!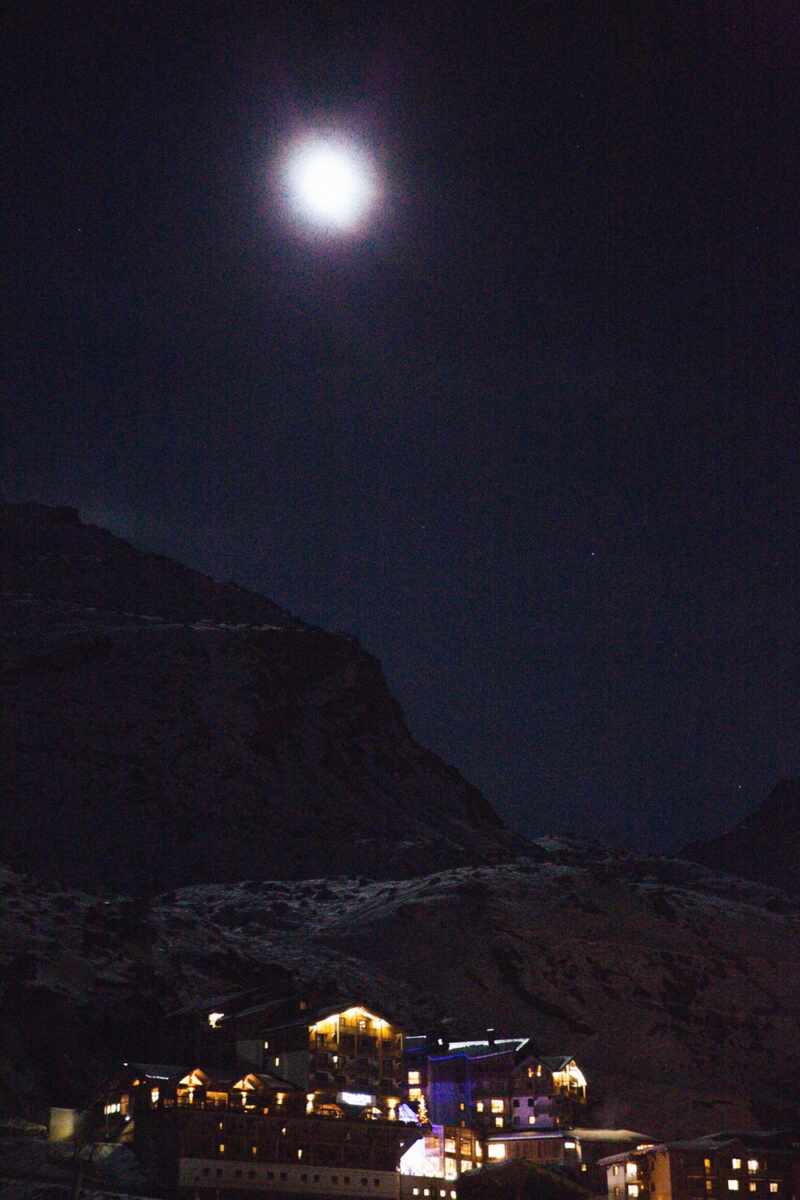 Our path lit by the light of the moon and the stars glistening above us.
Off to our beds, where we'd be far too excited to sleep thinking about skiing in the morning…