When the wind's howling and the rain's pelting against the window, the last thing you want to do is go and work out.
When it comes to choosing between a winter run or snuggling up on the sofa with a packet of biscuits, I know which one sounds more appealing!
Especially when you throw wet feet and chattering teeth into the run.
So when Nike promised me they'd found a solution, I was all ears.
I put their wet weather, winter run gear through its paces.
Choosing a delightfully British (grey and miserable) Sunday morning.
All stretched out,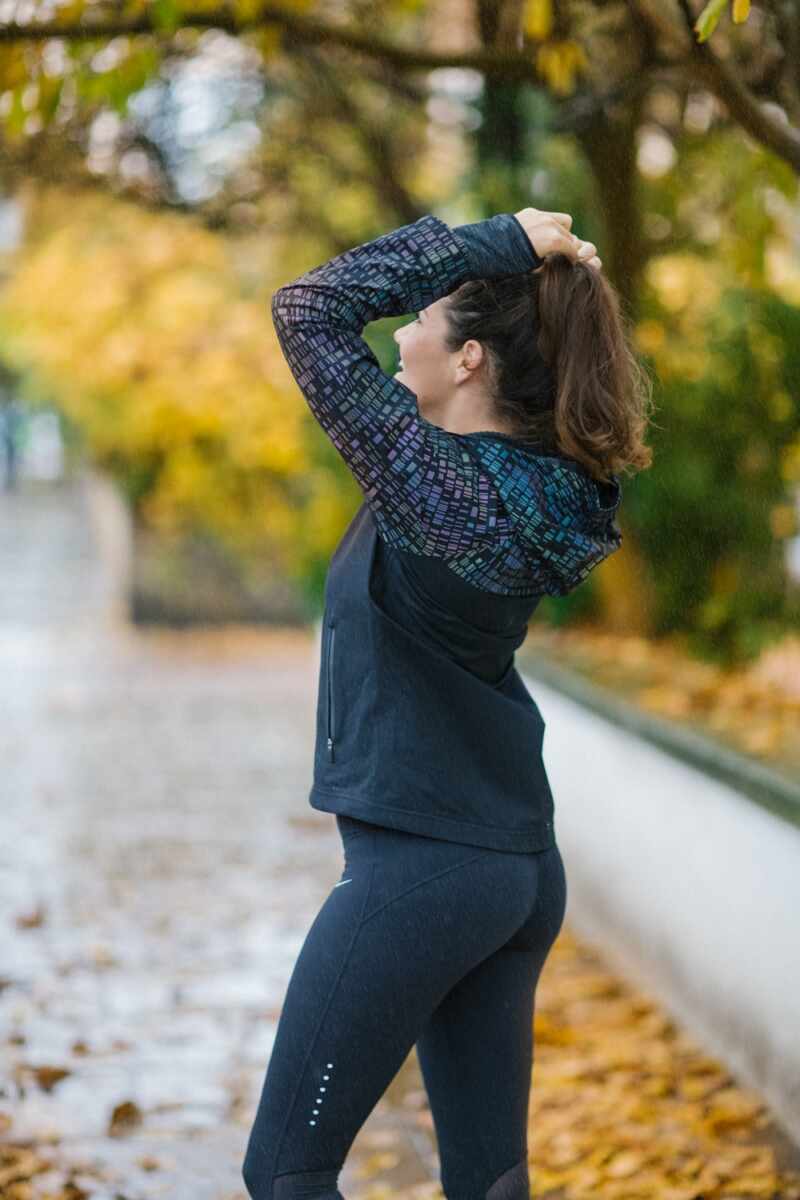 tied up,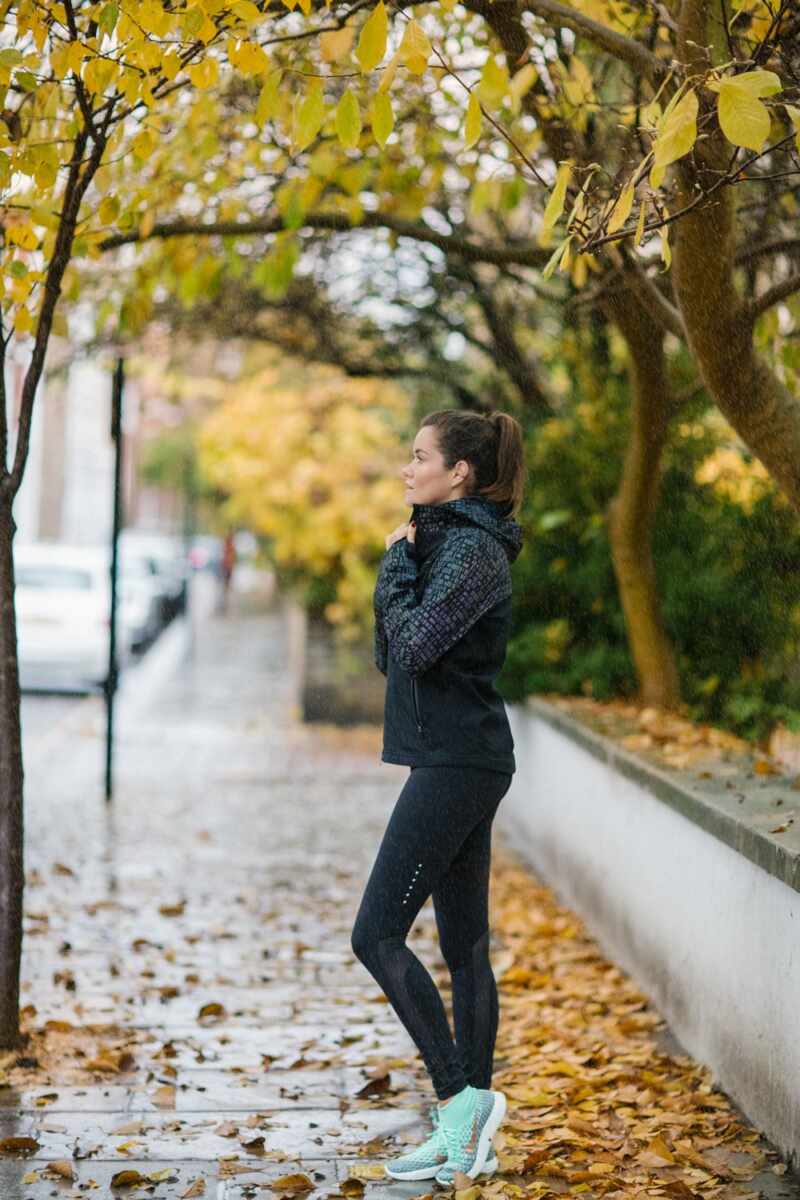 wrapped up…
…and ready to run!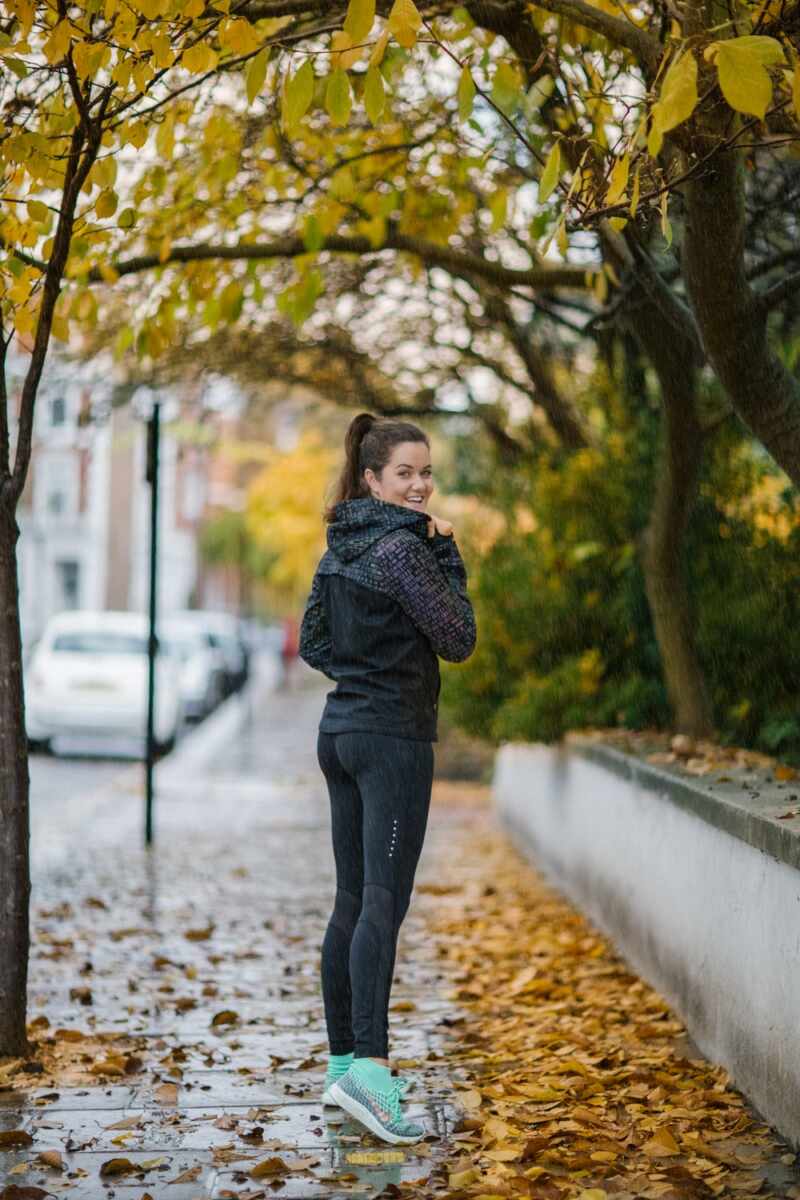 Cowl neck top – Warm, wraps over your hands to keep you warm but instantly whips away any sweat
Dri-fit leggings – same as above, with vents behind your knees
"LunarEpic Flyknit Shield" trainers
Nike commissioned this post – all opinions are mine 
Everything is designed to protect you from the elements.
Rain slips off the waterproof jacket, even the zips are sealed. The cosy cowl neck top keeps your chest and throat warm and protects you from the icy wind – no-one wants to go home with the sniffles.
The leggings let you move freely and keep sweat off the skin, but the real winner for me?
The trainers.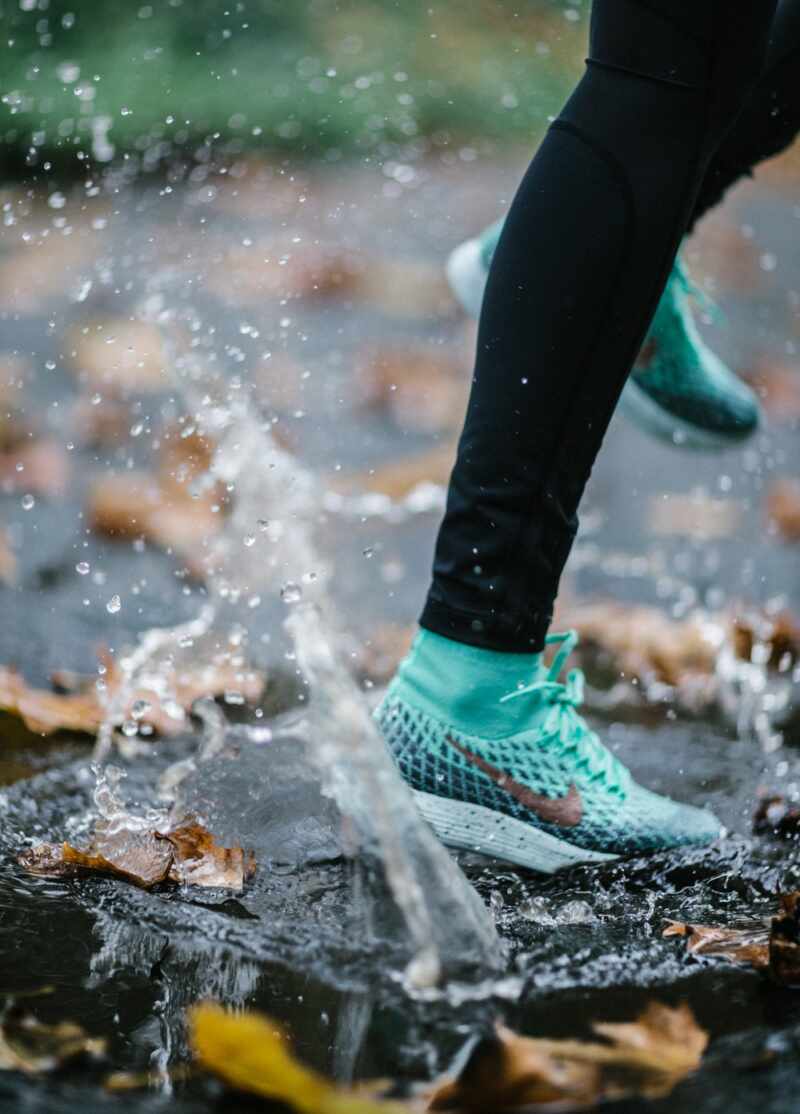 So light and seamless, they fit like a second skin.
Soft, breathable, but still durable and completely water repellent. Run through all the puddles you like, your toes are staying dry.
Added traction for running in the wet and a cosy upper to keep your ankles warm, dry and supported.
The Stealth Black ones are my faves, or you could always design your own.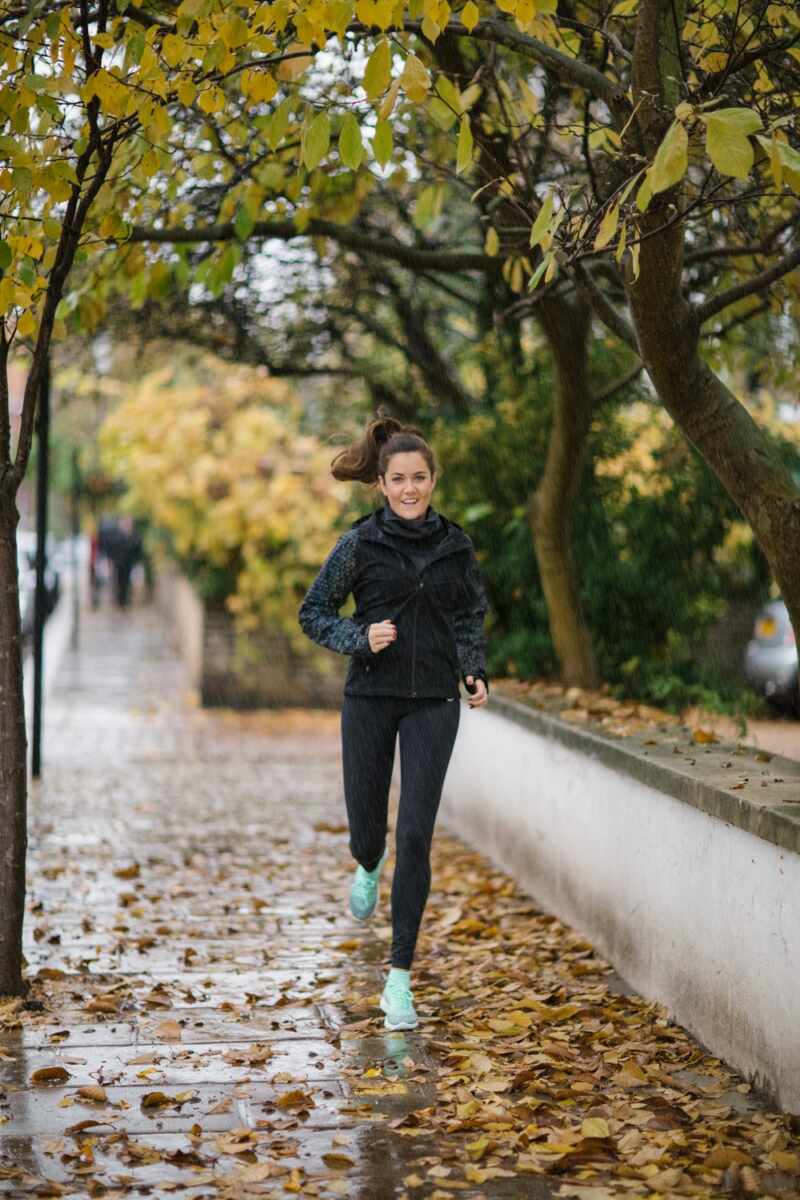 With winter drawing in and the nights getting longer, it's important to make sure you're seen on the roads.
Every piece of the collection is equipped with Nike's flash technology, every time you run under a lamp or a car shines their headlights… you light up like a Christmas tree.
Once you're wrapped up and out of the house you're bound to feel more motivated.
More alive.
Ready for anything.
Run through negativity, run through stress, run through problems, run for the hell of it, run for that extra slice of cake!
Use the Nike+ Run Club app to keep track of your progress and push yourself further.
Even if you don't run, get out there and walk. Get your pace up until you feel it's just getting tricky to talk and you really need to catch your breath… and keep going!
Set yourself a circuit, drag a buddy along, maybe go past your favourite coffee shop and pop in for one, just get out and get moving.
With the right wet weather gear, there really are no excuses.