This is a post I get asked for time and time again.
I haven't intentionally been holding out on you, I promise!
"Tips" posts just don't come especially naturally to me, but this is something I'm making an effort to change. I'm going to work on a few travel ones, maybe some photography ones, a few beauty bits, a real mixture. If you have any requests let me know in the comments.
But for now, let's get stuck into this one!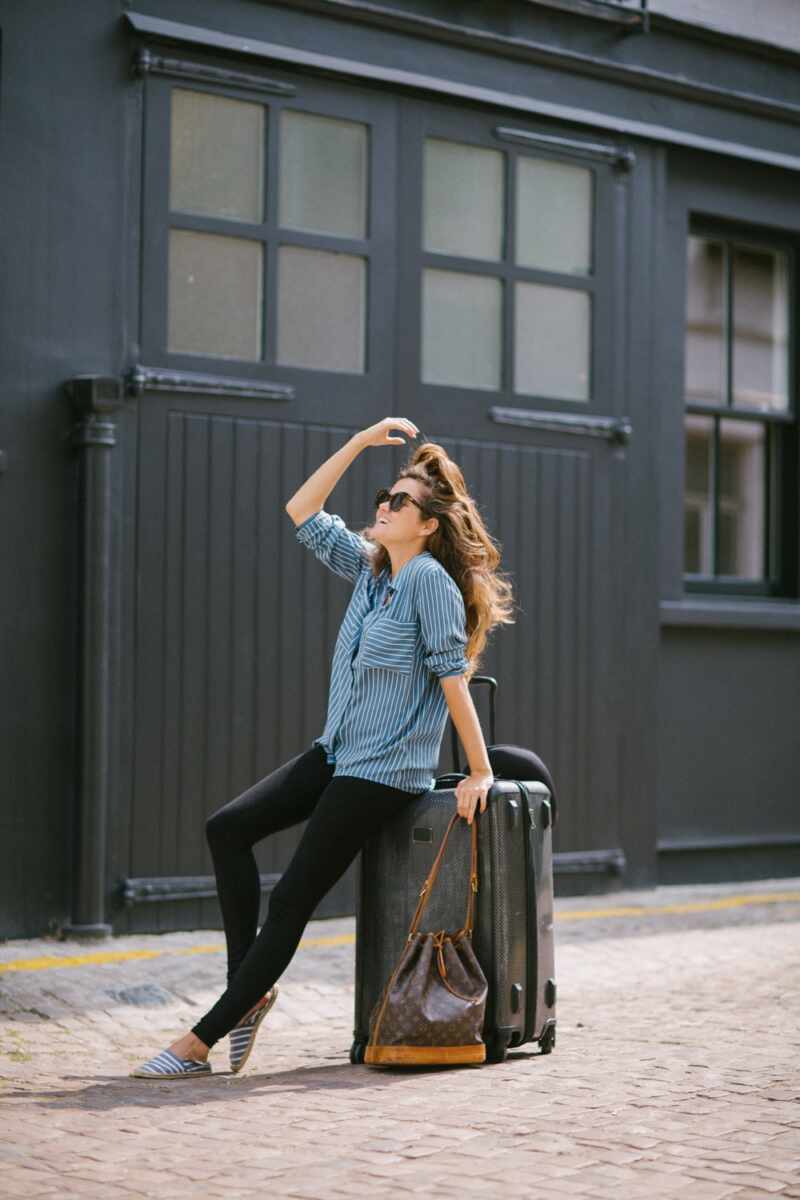 Long haul travel is something I do a fair amount of.
I've experienced a good deal of time in the air at both ends of the aeroplane, and I can tell you that with very little prep you can revolutionise how you feel up there and at the end of your journey!
My very first tip is one I've shared with you before, but I still find myself explaining it to people on a weekly basis…
When booking your flight, do so in incognito mode. The price difference is remarkable, particularly if you look the flights up more than once.
Those tricksy airlines bump up the price every time you look, because they know you're more likely to spend.
If you're not sure how to go into incognito mode, Google "How to go incognito ____" and put the browser you're using into the gap.
I always think the little extra you pay to choose your seat is worth it. Find out what sort of plane you're travelling on and pop it into Seat Guru. It'll show you where's best to sit and you can choose from there.
Ok, let's fast forward to the day you fly.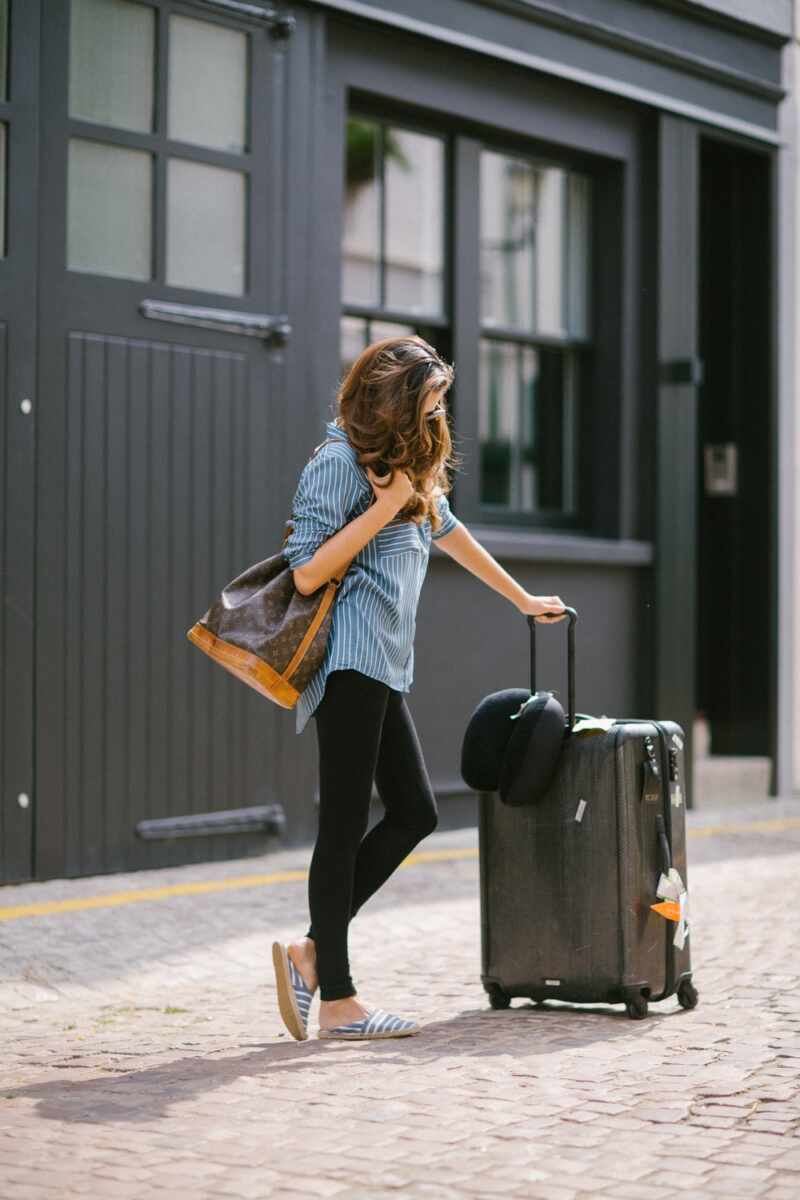 Don't wear jeans or anything with a tight waistband.
You're going to be wriggling around in your seat, trying to sleep so you want to be as comfy and unconstricted as possible.
Get yourself a good pair of leggings and a long, loose, natural fiber top that'll cover your butt. Comfy undies also highly recommended.
In summer I wear a pair of slip on/off shoes that I can easily lose the second I'm seated.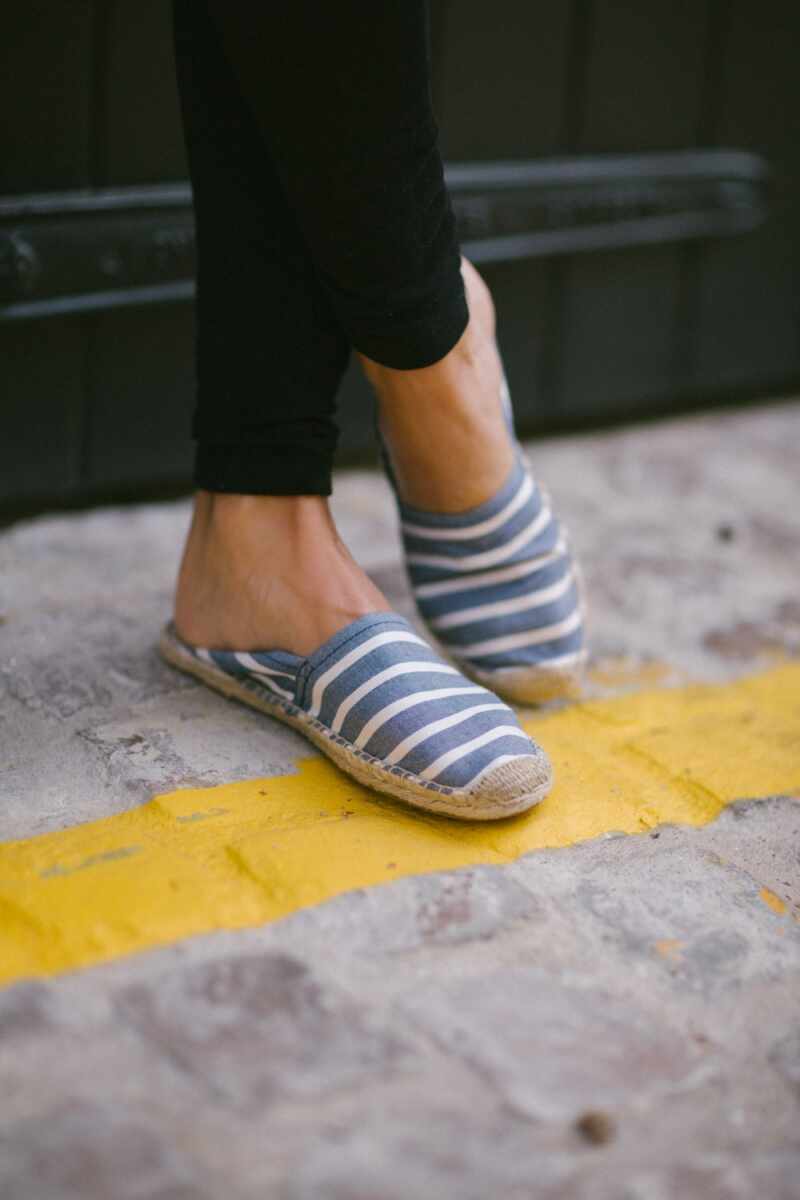 In winter I wear flat boots, so it frees up space in my suitcase.
A Mary Poppins style bag you can fit the world into is always ideal for hand luggage.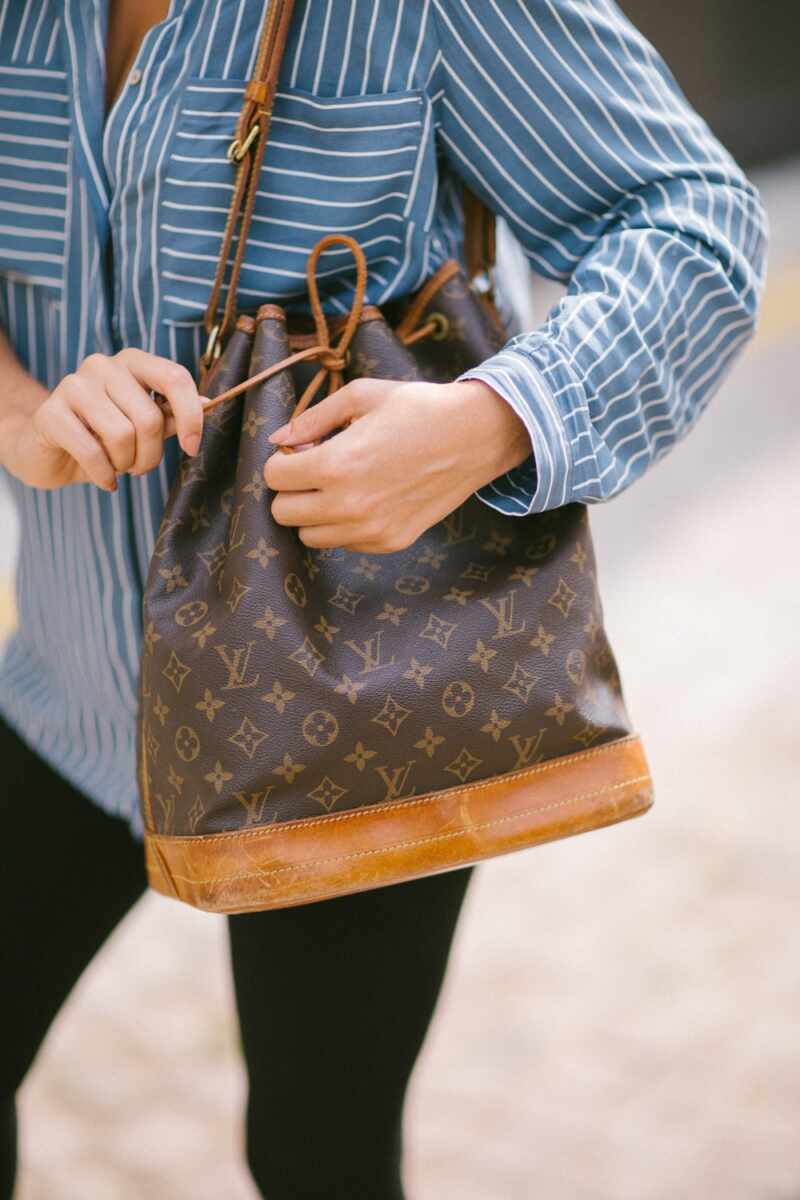 More on what goes into it later.
Take a snuggly. A big scarf that can double as a blanket.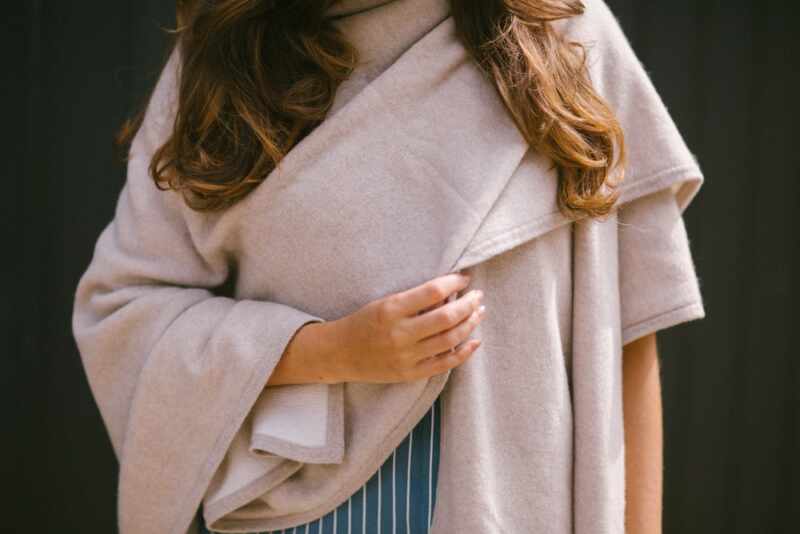 Airline blankets are always a bit gross, fine for your legs but you want something nicer to snuggle into and put against your face.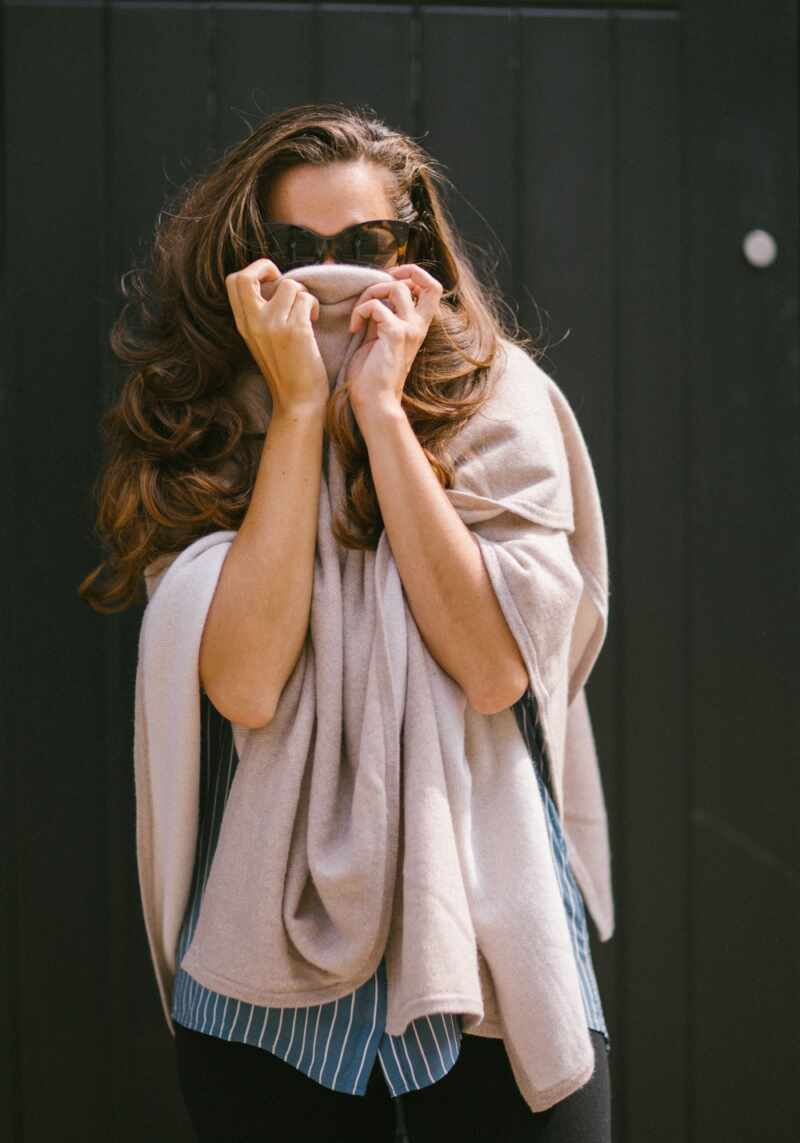 Travelling with a wheely suitcase is imperative… it wheely makes so much difference!
Unless you're flying private and have someone to carry your bags at the other end, I'd leave those beautiful Louis Vuitton leather suitcases at home.
My seemingly indestructible Tumi suitcase has 4 wheels and glides along with no trouble at all. You can also sit on it while you wait for your Uber.
Whatever you get, remember that 4 wheels are better than 2. Buy cheap and you'll have to buy again.
Of course the only way to really make economy feel like first class is to pack your hand luggage like a seasoned pro.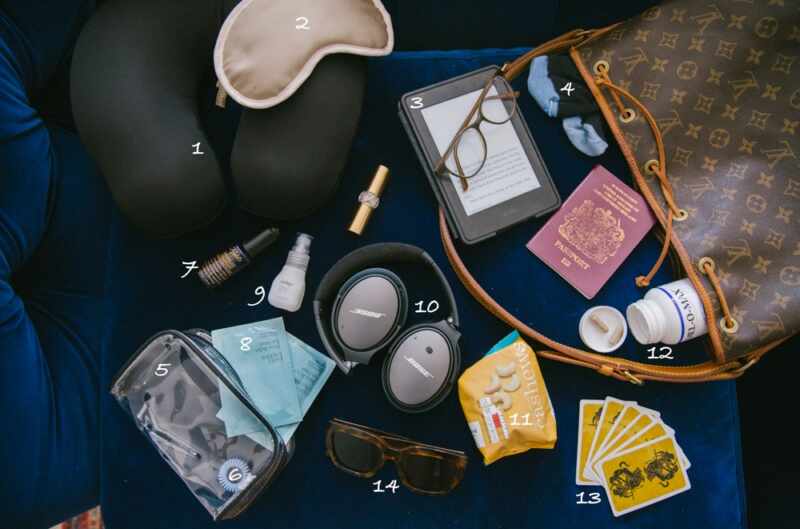 A neck pillow. Buy one at the airport if you like, just make sure it's a beany one and not inflatable. Those are a killer! Catching a few Zs will make you feel so much better when you land and the flight will fly by.
A silk eye mask. Not one of those clammy plasticky cheap ones. Mine's anti-ageing, but more importantly as soft and sooting as being in your own bed.
A good book, or a Kindle full of them.
Socks. Especially if you're sitting in an exit row, your feet'll freeze otherwise.
A clear cosmetic bag to take your beauty bits in, thus avoiding having to fumble about with baggies at security.
Hairband. I'm obsessed with Invisibobbles, they don't snag your hair or leave kinks. Made by the guys from Tangleteaser.
Kiehl's midnight recovery oil. Lavender scented to relax you, it'll keep your skin hydrated and stop you drying out on the flight. A little goes a long way and a bottle should last you months and months.
Estee stress relief eye masks. I love these cooling, invisible, moisturising little strips. Pop them under your eyes, take them off 10mins later and marvel at your plump, smooth skin. Refreshing and a bit of a treat. I take two because my boyfriend likes them too.
Jurlique rose face mist. Beautifully scented, moisturizing, balancing and refreshing little spritz to liven you up before you land.
Noise cancelling headphones. These make all the difference in the world and will revolutionise your flying experience. Disappear into your own little world. They even make food taste better – but that's a longer story for another time.
Nuts. Keep the hanger at bay.
Long haul generally means landing in a new timezone. I get my sleeping back on track and combat jetlag with natural remedies. Pop into any pharmacy for melatonin capsules. I only take one on a flight if it's 10hrs+ long.
Take a pack of cards along incase you get delayed.
Sunglasses for those horrible airport lights.
Before you board buy a big bottle of water. Stewards in economy dole out water like you're asking them to draw it from their veins, and serve it in teeny tiny thimbles. Get your own water so you don't have to continually ask for more, make sure you drink the whole thing before you land. It'll make you feel better, combat jet lag, keep your digestion moving, and you'll have to get up now and again to pee – it's good to keep your blood moving during a long flight.
If you have an iPad, load it with a box set of a tv show. Movies are good, but nothing eats time like an episode marathon.
And that's it! You're ready to roll!
Have a safe flight and even though the alcohol's free, try to steer clear. It'll make you feel like death when you hit a hangover half way through the flight.
I hope my tips help a bit, happy travels!