More Corsica posts coming soon, I promise.
But today I thought you might enjoy a little #ThrowbackThursday!
Earlier in the summer I joined Jo Malone London for a "London Lark" – a day of beautiful adventures around London.
It all started very early when a glam squad turned up on my doorstep ready to tackle my makeup and tame my hair. Custard took one look at what was happening and sauntered back to bed.
Fully prepped, I threw on a dress and ran out to meet a driver in a teeny vintage Mini.
I got in with all of the elegance of an elephant climbing into a peanut, and off we went.
Speeding through the streets of London to a very special breakfast, where we were greeted with 60s style movies and an overwhelming scent that could only be Jo Malone London's doing…
A team of gorgeous men in stripes worked furiously on breakfast.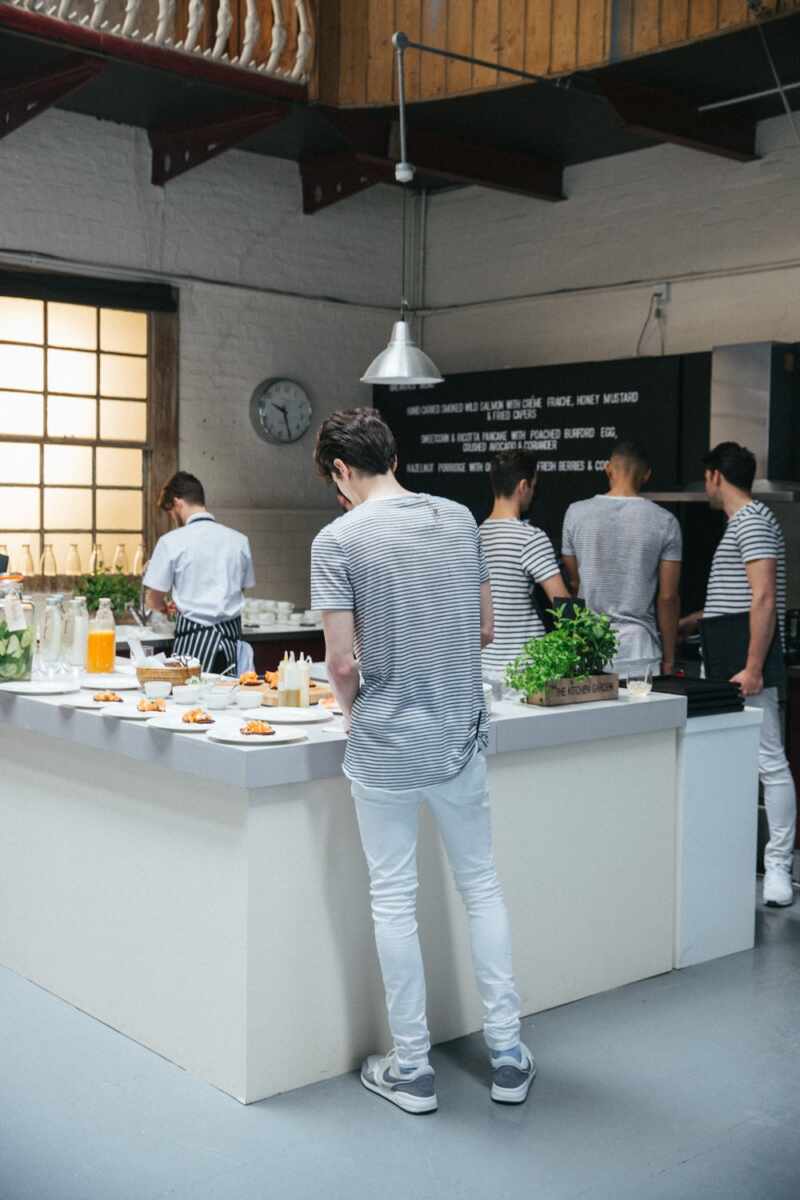 While the Who's Who of the world's fashion and beauty industry took their seats.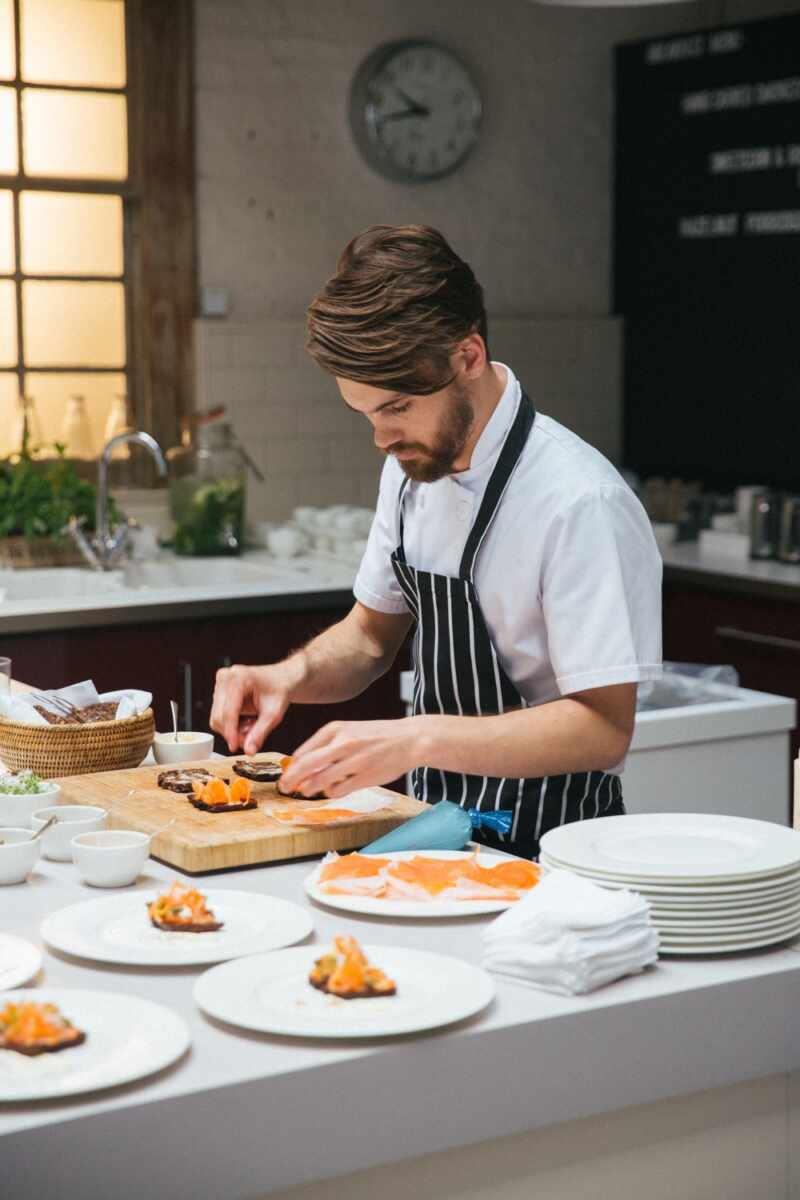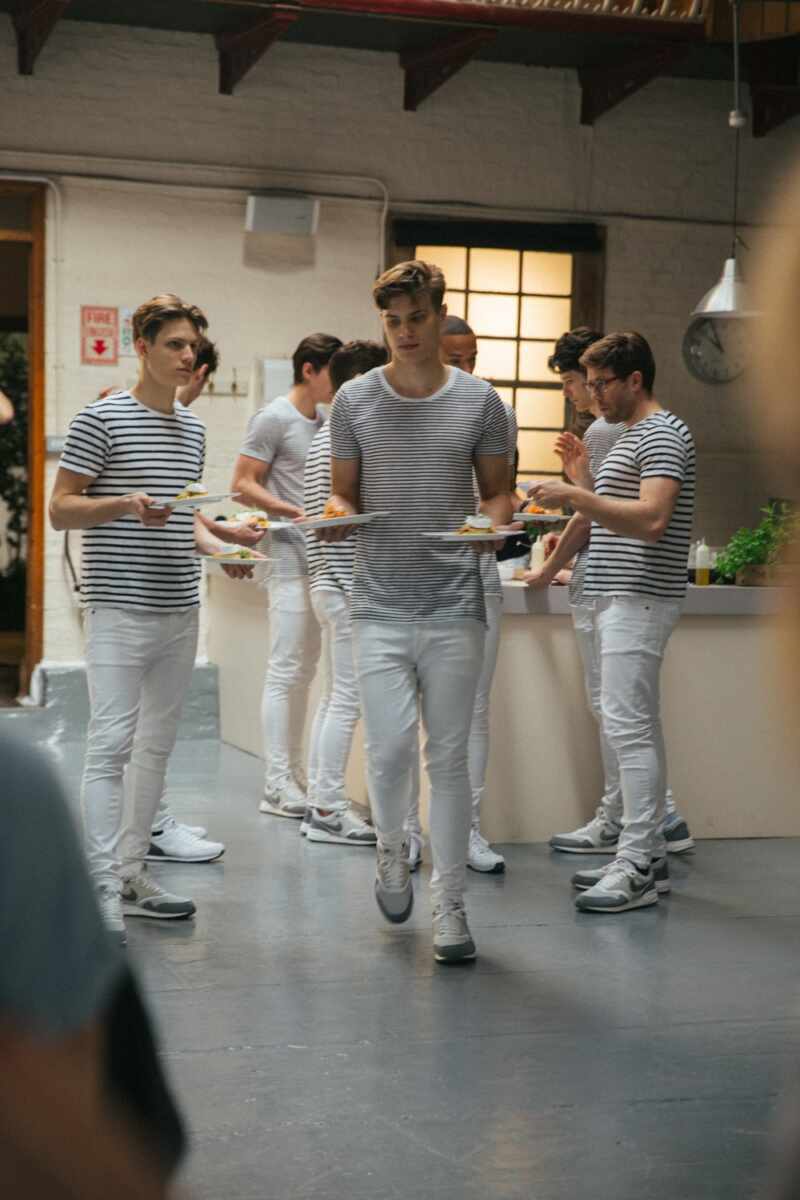 I mean come on…
If beautiful men in stripes could bring me breakfast every morning I'd be a very happy lady!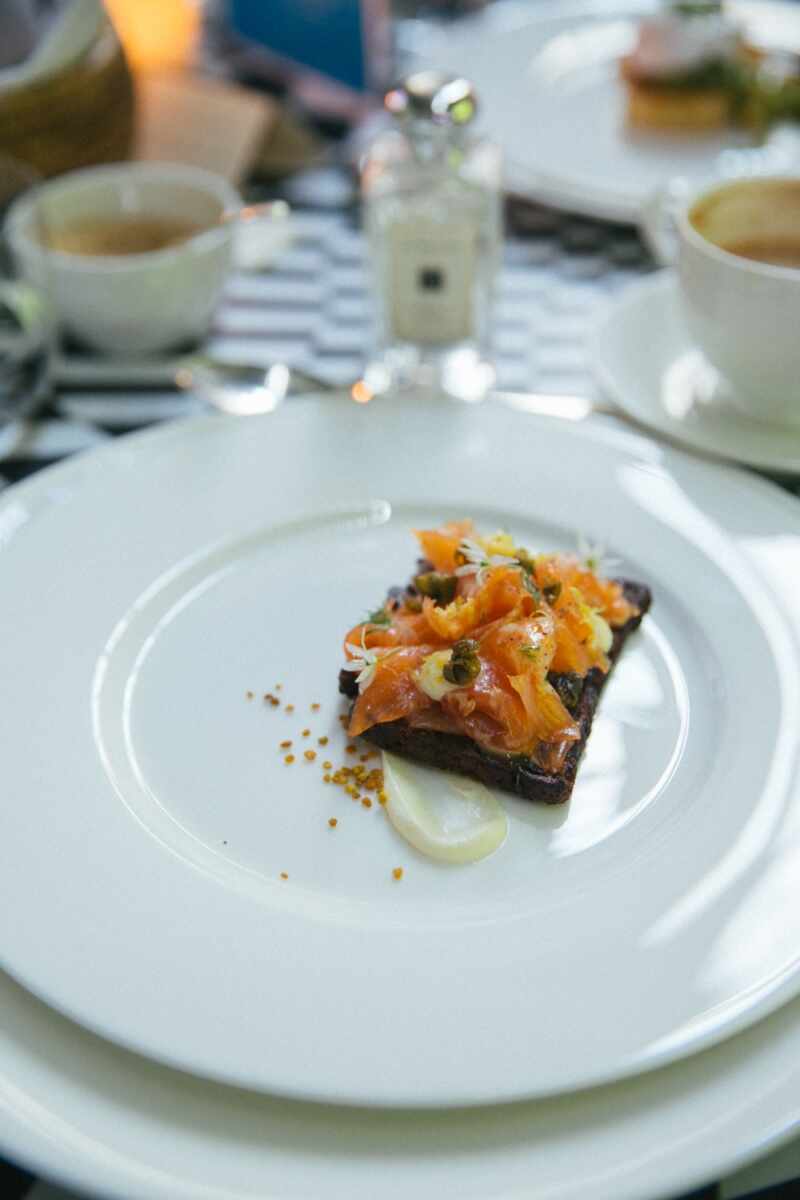 Rejuvenated by coffee and smoked salmon, we sat back as Celine Roux, VP of fragrance development, introduced us to a brand new scent.
Basil and Neroli.
Gloriously fresh, light, zingy, with just the gentlest hint of musk.
The ultimate Indian Summer scent, but more on that later.
After breakfast everyone paired off with their drivers and headed off for their own London Larks. Ours started at a familiar spot…
Wild At Heart in Chelsea.
Not there to pick up a bouquet this time. Instead I met with tremendously talented and utterly gorgeous photographer to the stars; Candice Lake.
For a photoshoot among the blooms.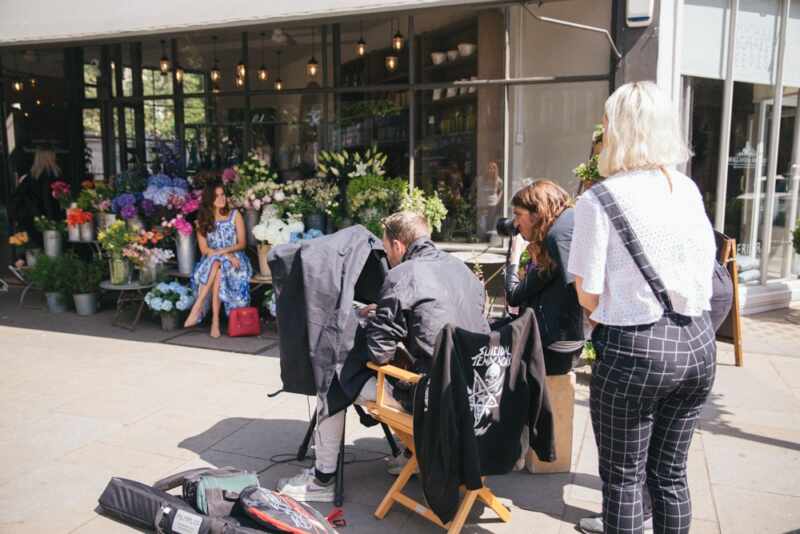 Quite the step up from our usual off the cuff blog snaps!
Candice knows her light, her angles and how to get the very best out of her subject.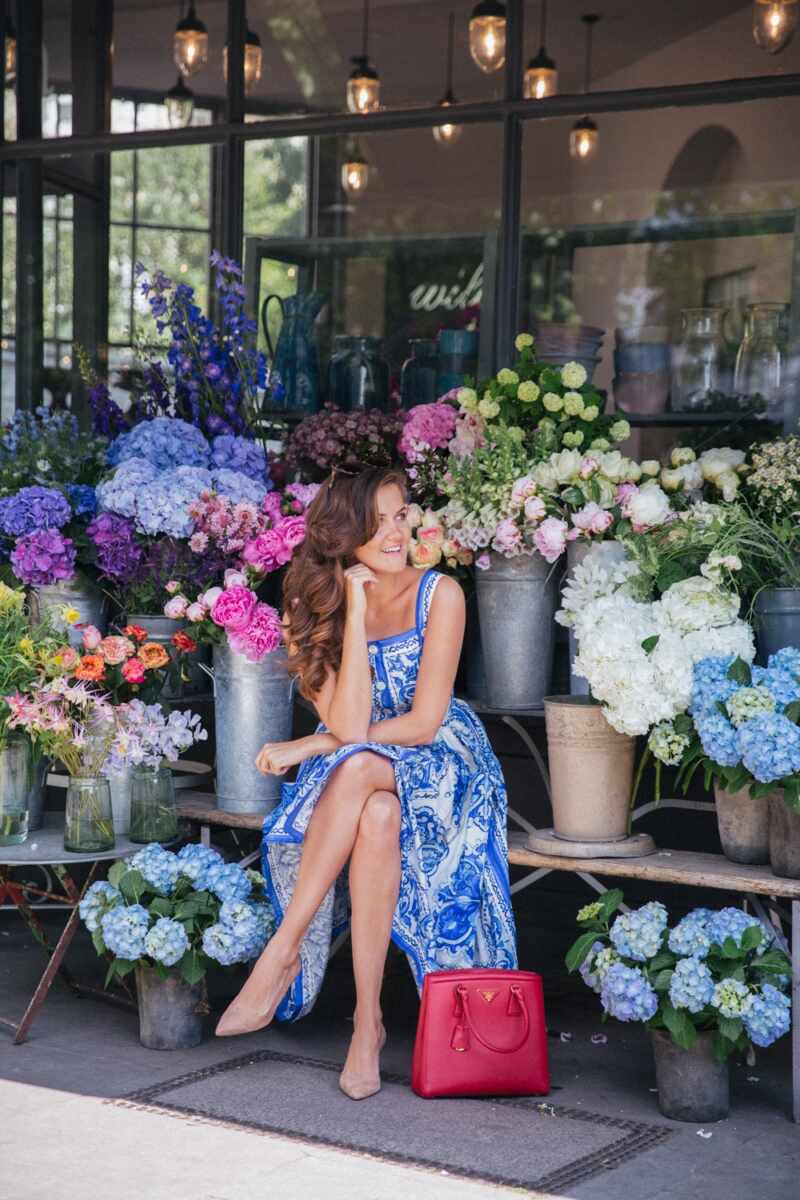 She's also blessed with unique talent of being able to direct and enthuse without sounding like Austin Powers.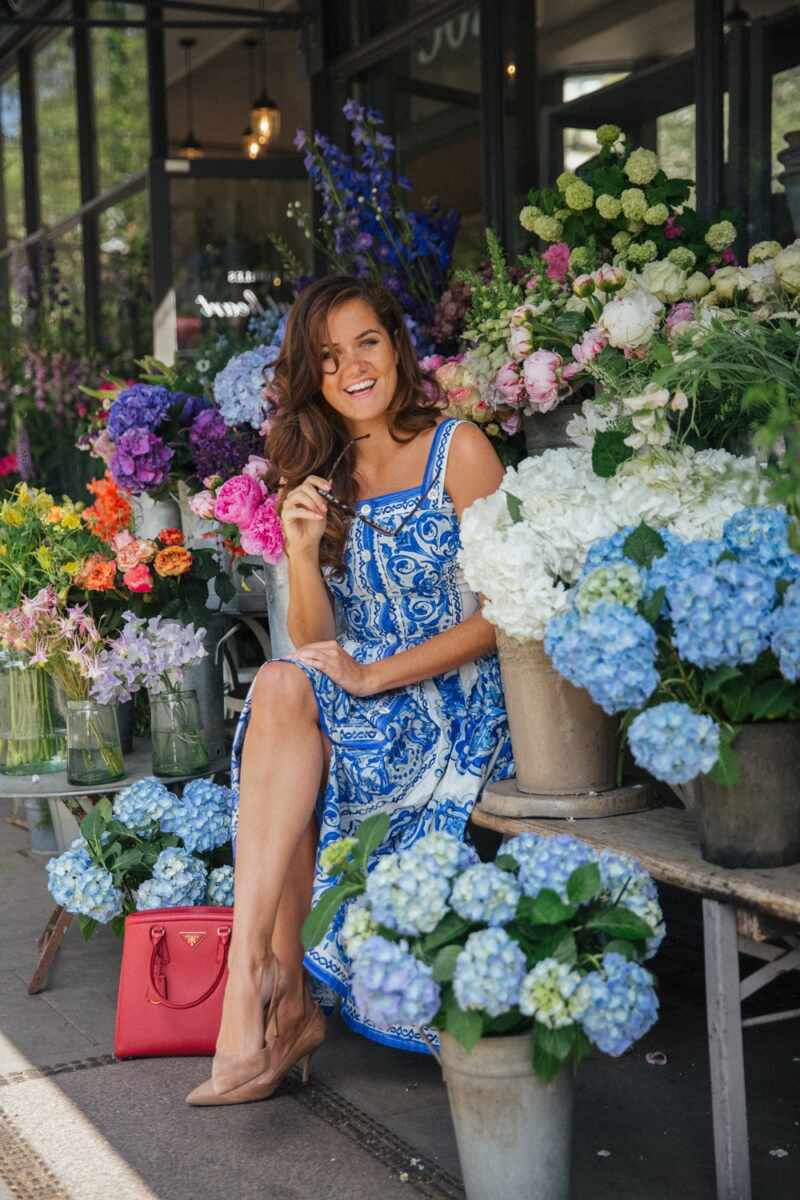 Blue dress (sold out) – Similar style (and cheaper!)
Before I knew it the shoot was over, "That's a wrap" was bellowed over the flowers and we were off again.
With one last fleeting glance at Chelsea's blooms we raced away.
Zipping north, stopping off at Ruby Violet for a scoop or two.
With ice creams clutched in sticky hands, we continued on our path north.
Piling out at Kenwood House to enjoy a little of the sunshine.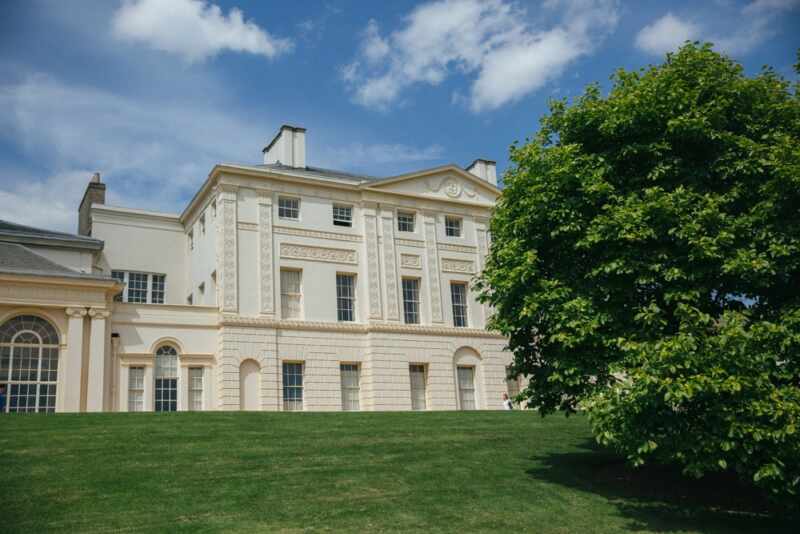 I couldn't be prouder to be a Jo Malone London ambassador.
Their British heritage brand is synonymous with the finest bathrooms around the world. You'll never meet a stylish woman without at least one of their products at home.
They seem to have the enviable ability of making classic essentials feel utterly luxurious and youthful, fun and fresh at the same time.
Quite the talent.
And where better to celebrate a great British brand than in the gardens of Kenwood House, over looking our great city!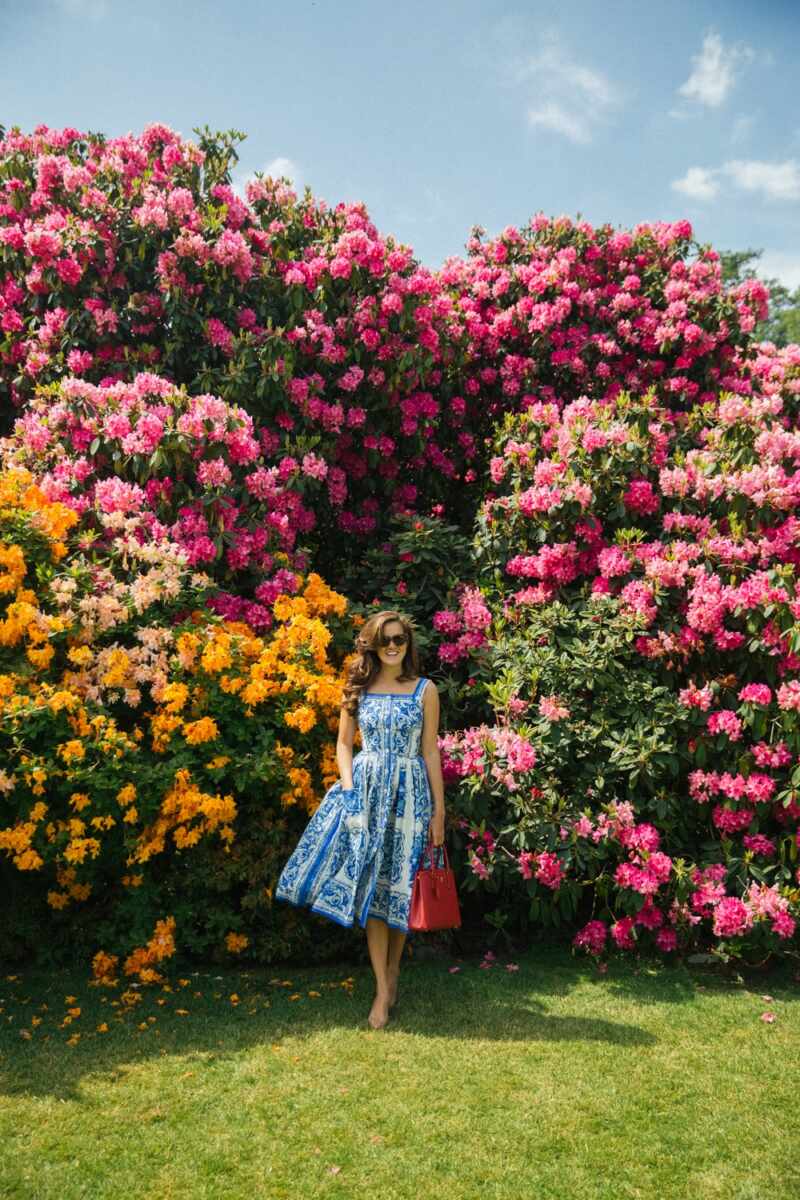 Just the place for a London Lark.
Having stretched out in the grass, rolled down the hill and twirled between flowers as tall as houses, we were quite ready for some lunch.
A pub lunch, naturally.
Fish 'n' chips at The Spaniard's Inn.
With a somewhat less traditional drop of rosé, in place of a pint.
After lunch we made one final stop on our London Lark…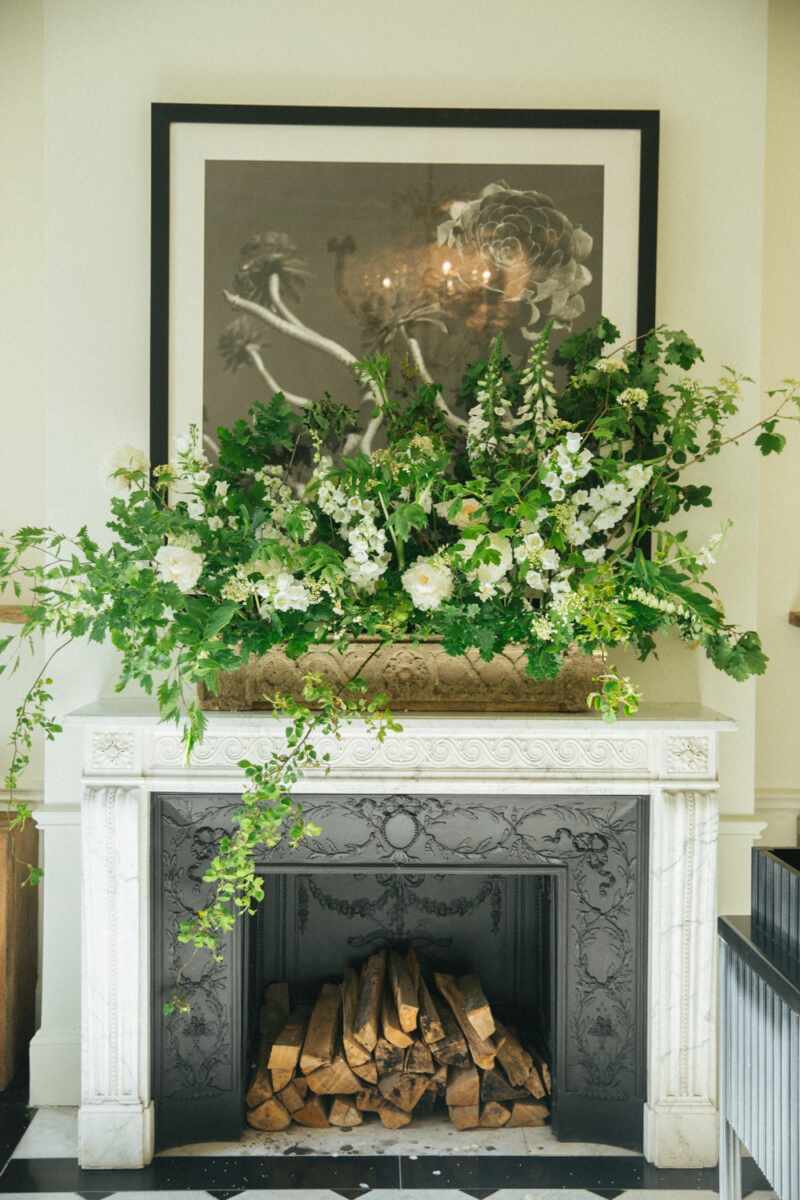 The heart achingly beautiful Jo Malone London Townhouse.
Candles burn on every surface, blooms fill the corridors, the place is heaven in cream and black.
Minimalist simplicity, with no comfort sacrificed.
Here we joined Celine Roux and Anne Flipo to hear more about their groundbreaking new fragrance.
Anne Flipo is a Master Perfumer, who credits her countryside childhood with her love of scent.
Amongst the flower beds and vegetable gardens she honed her gift, and it's what she returned to after graduating from ISIPCA – "A natural approach, something purer and more and more beautiful".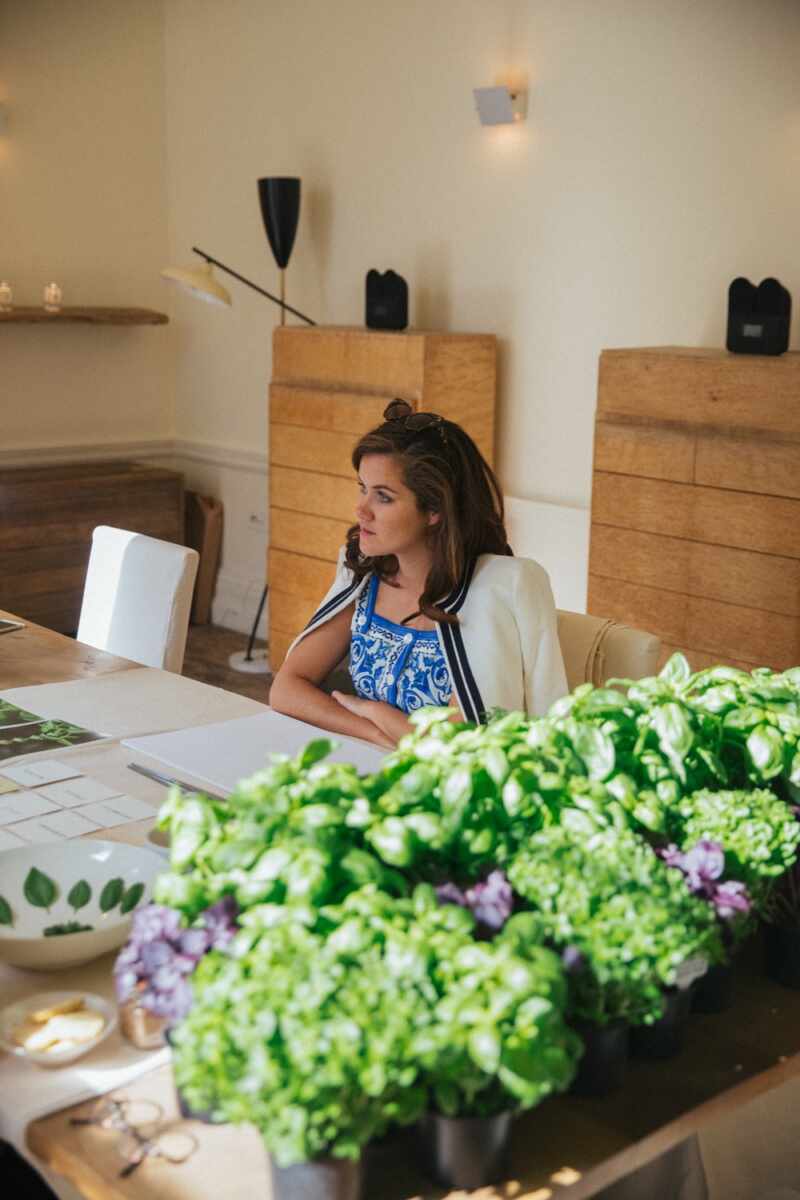 The new perfume is composed of three layers –
Top Notes : Basil grand vert, basil verbena, cedar leaf.
Heart Notes: Neroli, bitter orange.
Base Noes: White must, mastic, vetiver.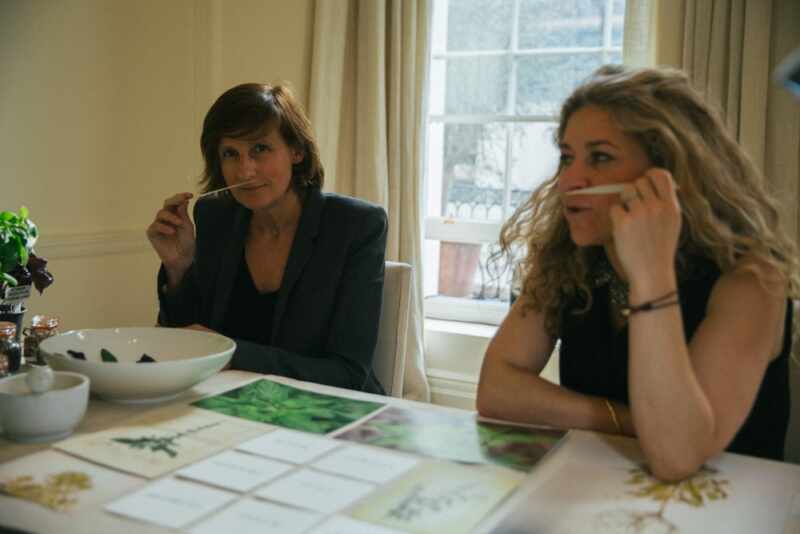 Jo Malone London introduced basil as a central ingredient 25 years ago with its pioneering "Lime Basil & Mandarin" range.
It quickly became one of their hero products and a firm favourite in homes around the world.
Now they've harnessed that same heritage hero ingredient for the thoroughly modern, unexpected yet elegant – Basil & Neroli.
You can find the range online and in stores from this week.
Treat yourself to the cologne, I know you deserve it.