Our adventure to Burano Island was born out of something of a disappointment.
I had hoped to take the others to lunch on the Venetian island of Torcello at one of Hemingway's favourite hotels, Locanda Cipriani.
A tiny little place on a beautiful little island, Locanda Cipriani is (in my opinion as someone who prefers rustic to glitzy) the best Cipriani in the world. You can take lunch in the gardens and sip the freshest white peach belinis among wild flowers and beneath fragrant vines.
It's heavenly, but was closed.
So we took our concierge, Carlos' advice and hopped in a taxi to Burano instead.
And there's nothing quite like a Venetian taxi for making you feel like James Bond on a mission!
We raced out into the lagoon and waved goodbye to the floating city.
…in our own special way…
Hopping off the boat and into something of a technicolor wonderland!
First established by the Romans, Burano didn't really establish much importance until the 16th Century when the women of the island began to hand stitch lace.
Leonardo da Vinci visited and purchased a cloth from one such local woman. He used it to cover the altar of the Duomo di Milano, cementing Burano as the place to get your lace.
While the women who'd brought fame and fortune to the island practiced their craft, the men would go out into the lagoon to fish.
Painting their houses bright colours to spot them from a distance and find them in even the darkest storm.
The tradition stuck and is now a carefully controlled trademark of the island. Popular with artists and the odd fisherman, if you want to paint your house you must apply to the government who will tell you which colour to use.
This care has preserved one of Venice's greatest treasures.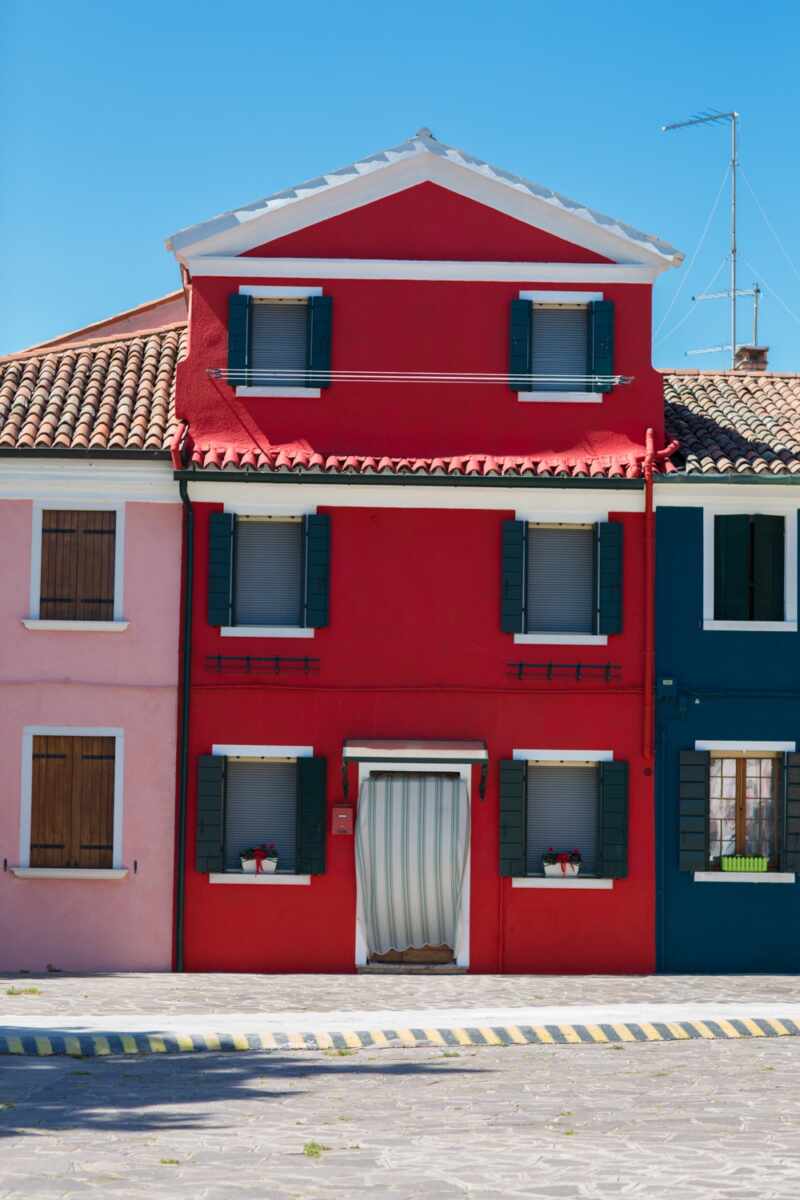 Home to some of the kindest people, they are Italian after all, it's just the spot to wander and grab a spot of lunch.
Floral print dress // Pink jumper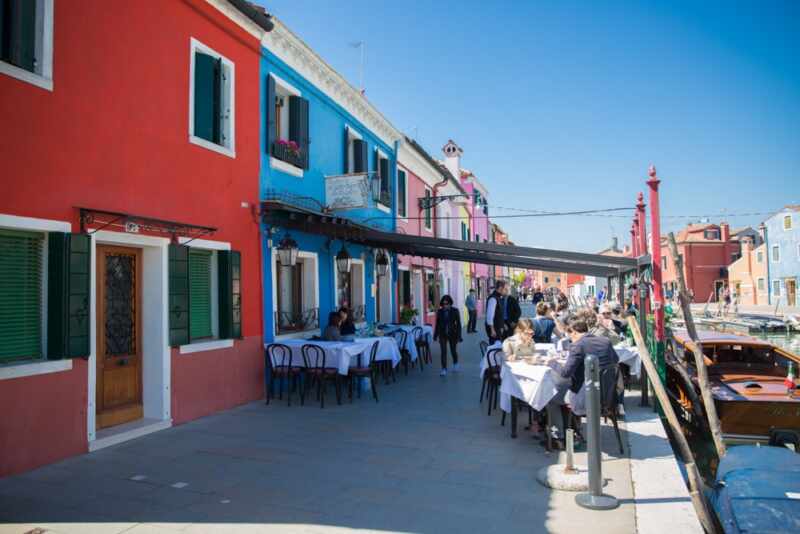 We'd booked a table at The Black Cat.
Where we feasted on all manner of local delicacies.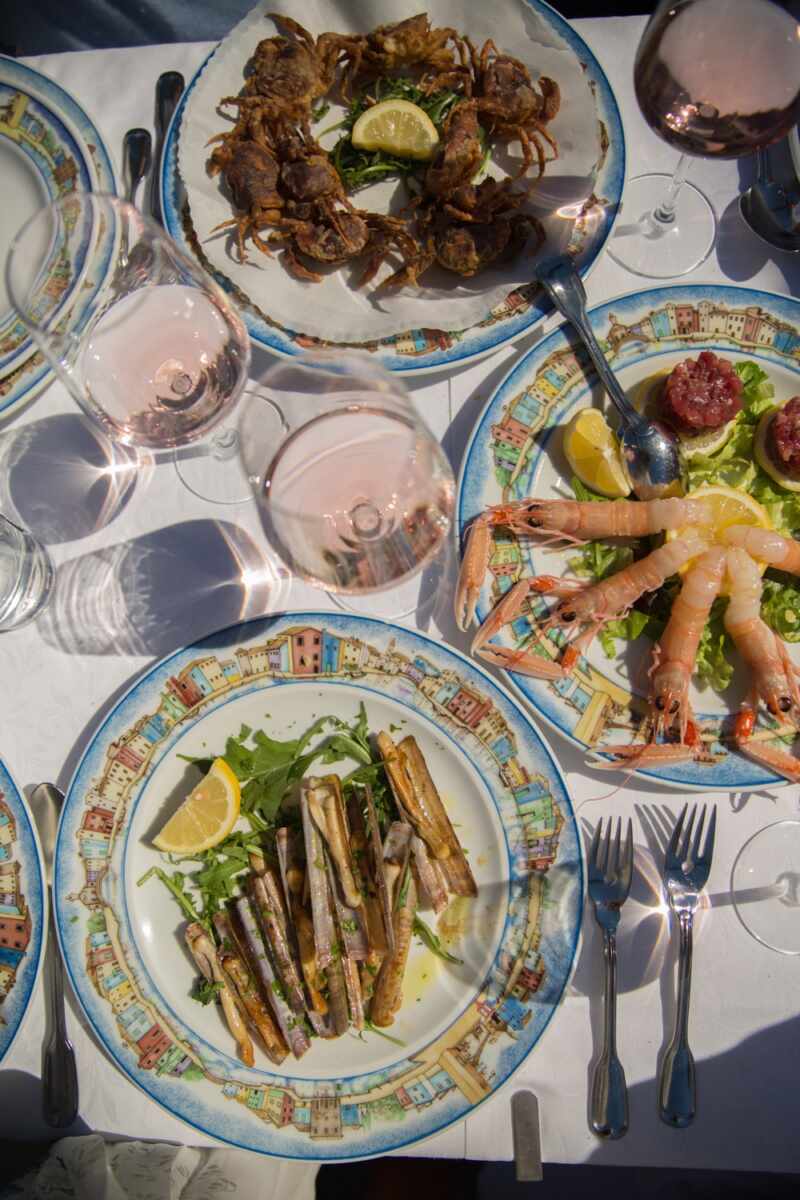 Soft shell crab, razor clams, raw langostine and tuna tartar.
All washed down with the palest of rosé.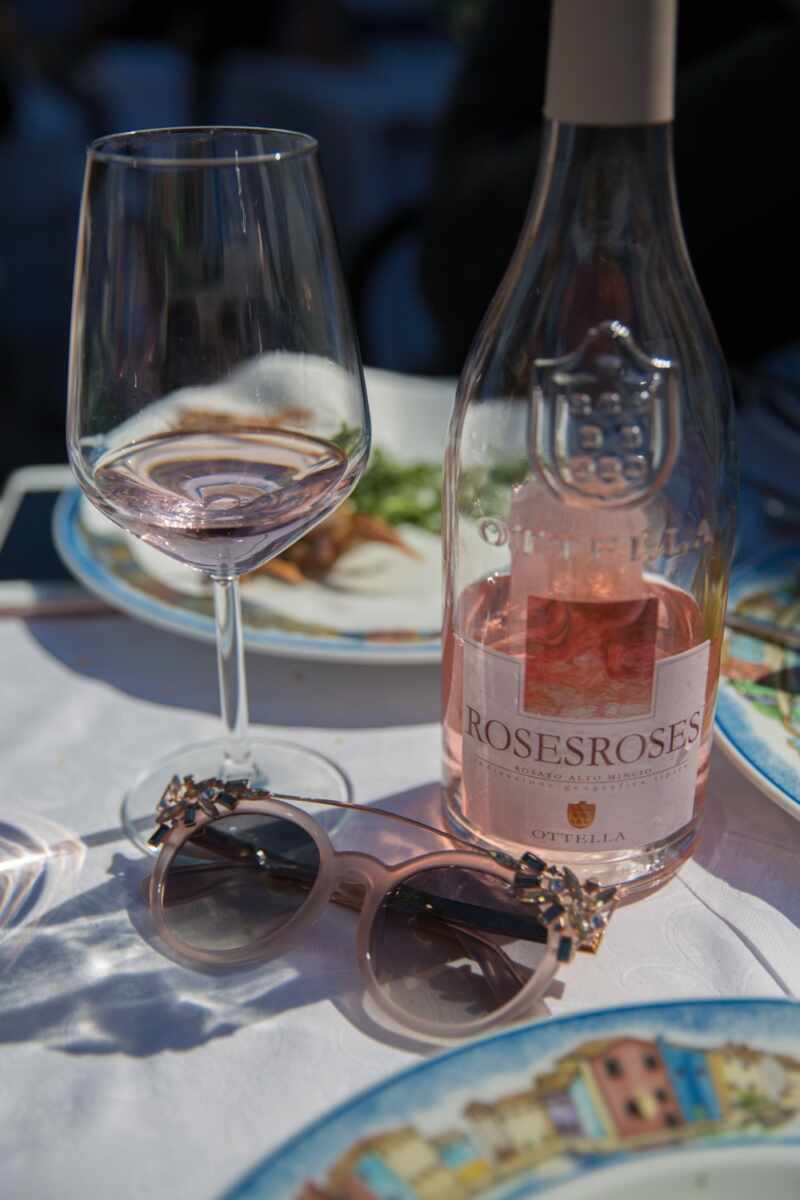 Spaghetti alle vongole for me.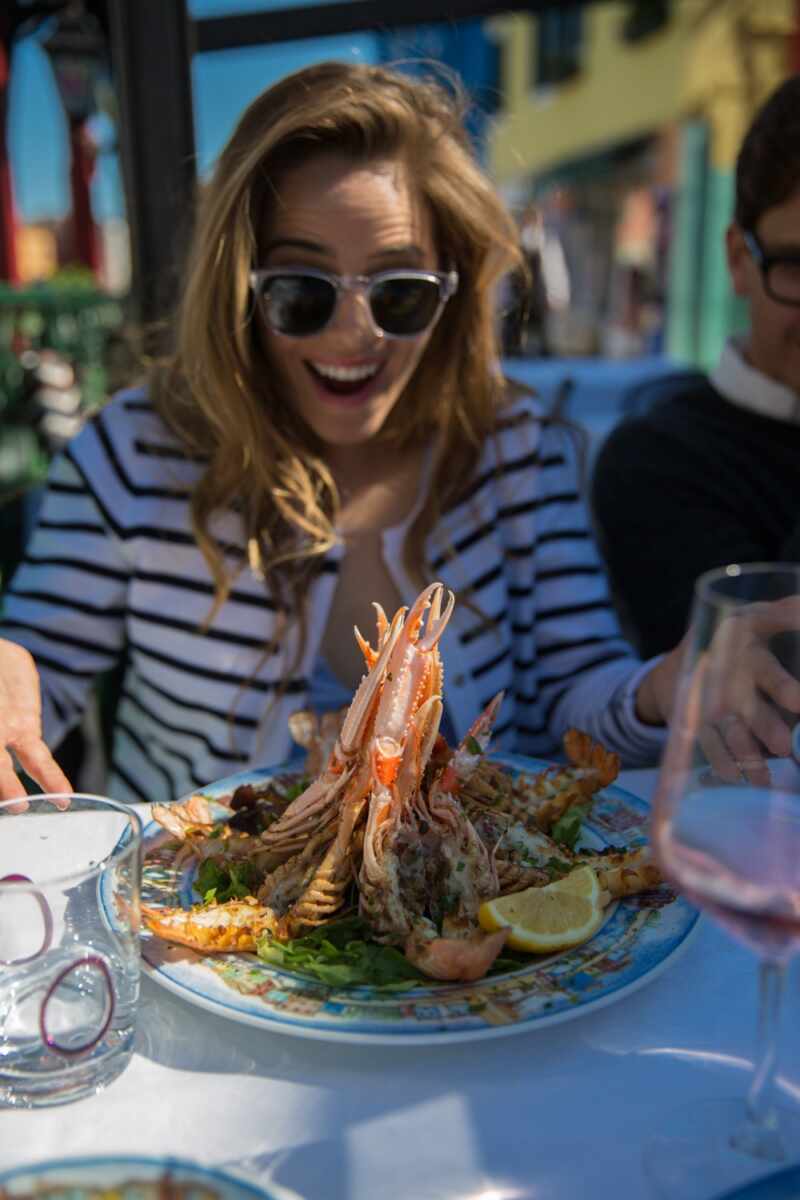 Huge scampi for Jules!
And artichoke and scampi pasta for the boys. A local specialty and unbelievably tasty, despite its apparent simplicity.
We each settled in to attack our heaped dishes. Some with more ease than others…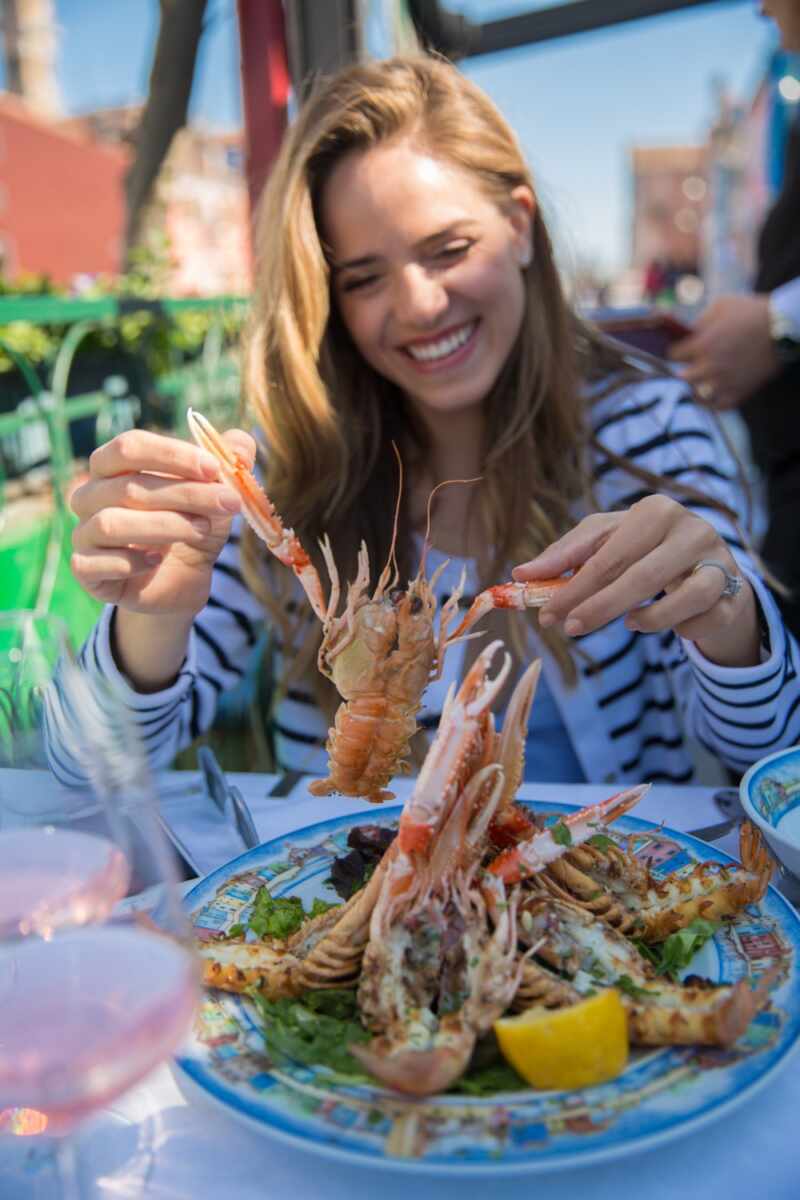 And finished off a very long, leisurely lunch with a few rounds of thick, creamy tiramisu.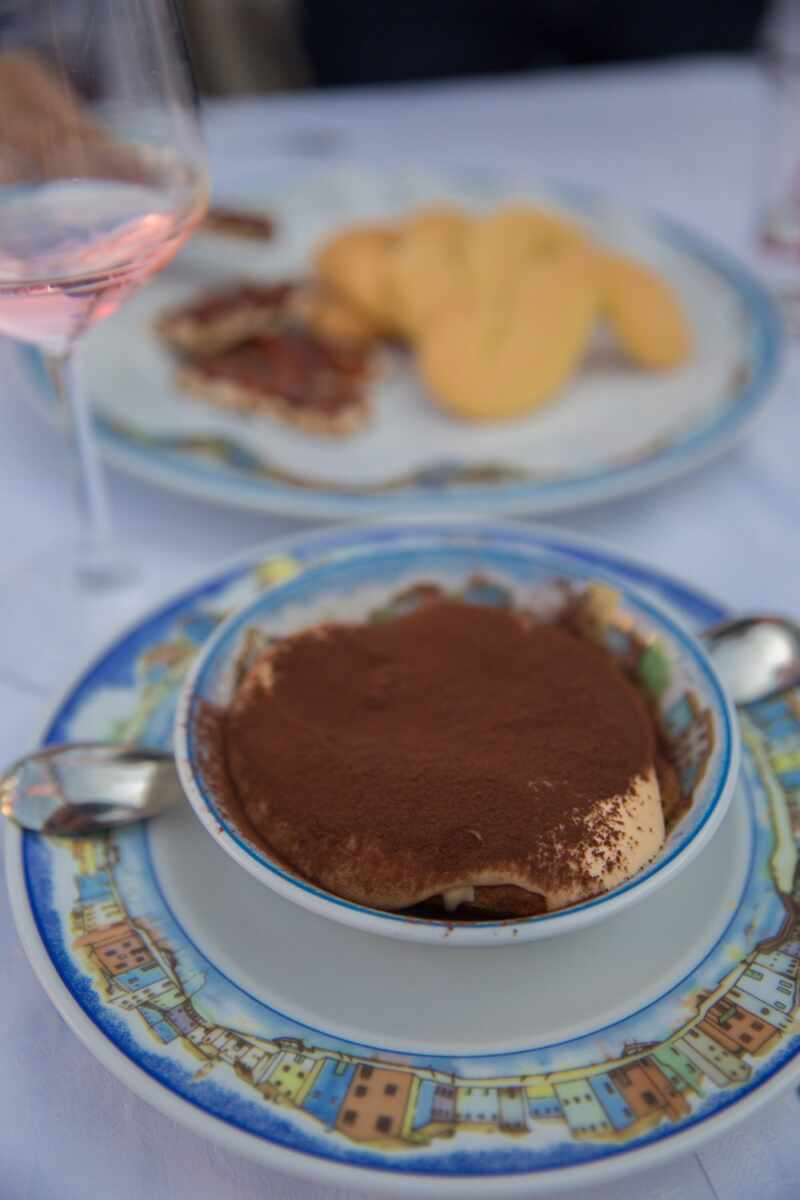 Trattoria al Gatto Nero has earned its place in my top restaurants.
Run by the most charming of father and son teams, you truly must pay them a visit if you can.
Have whatever your server recommends, he knows best and won't let you down.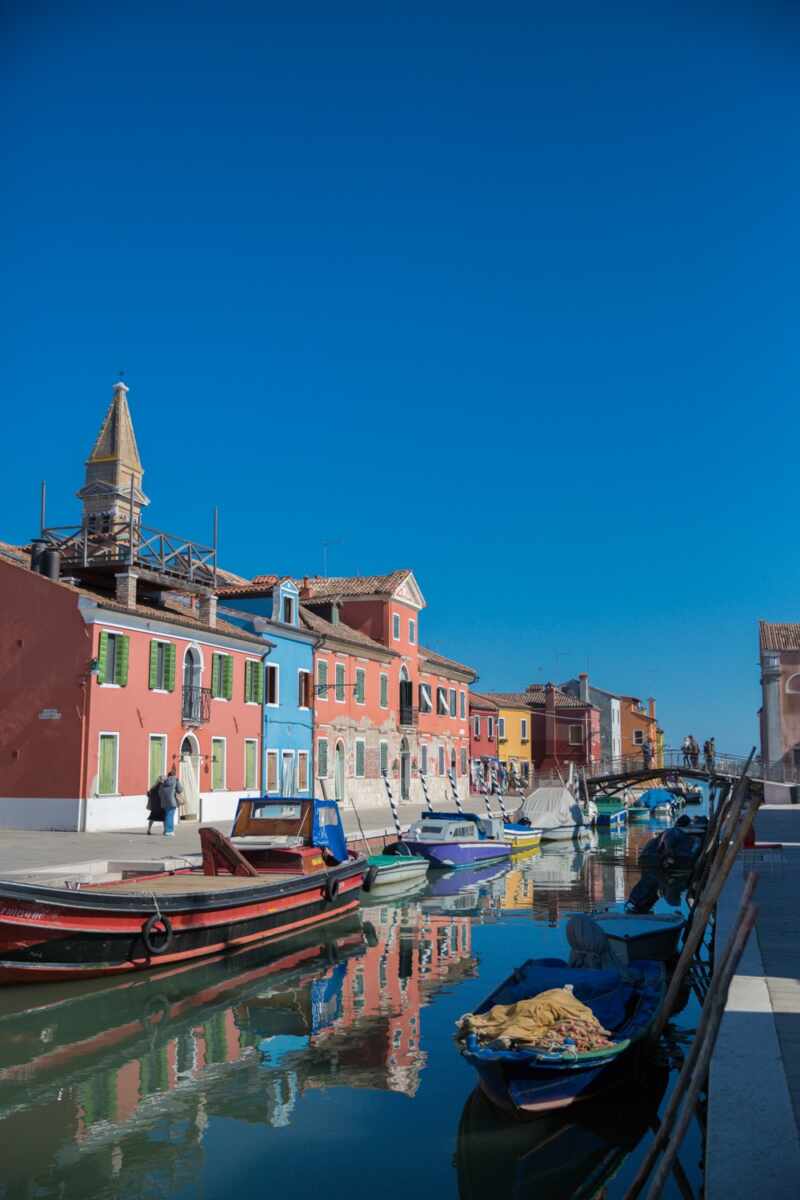 After lunch we set about walking it all off.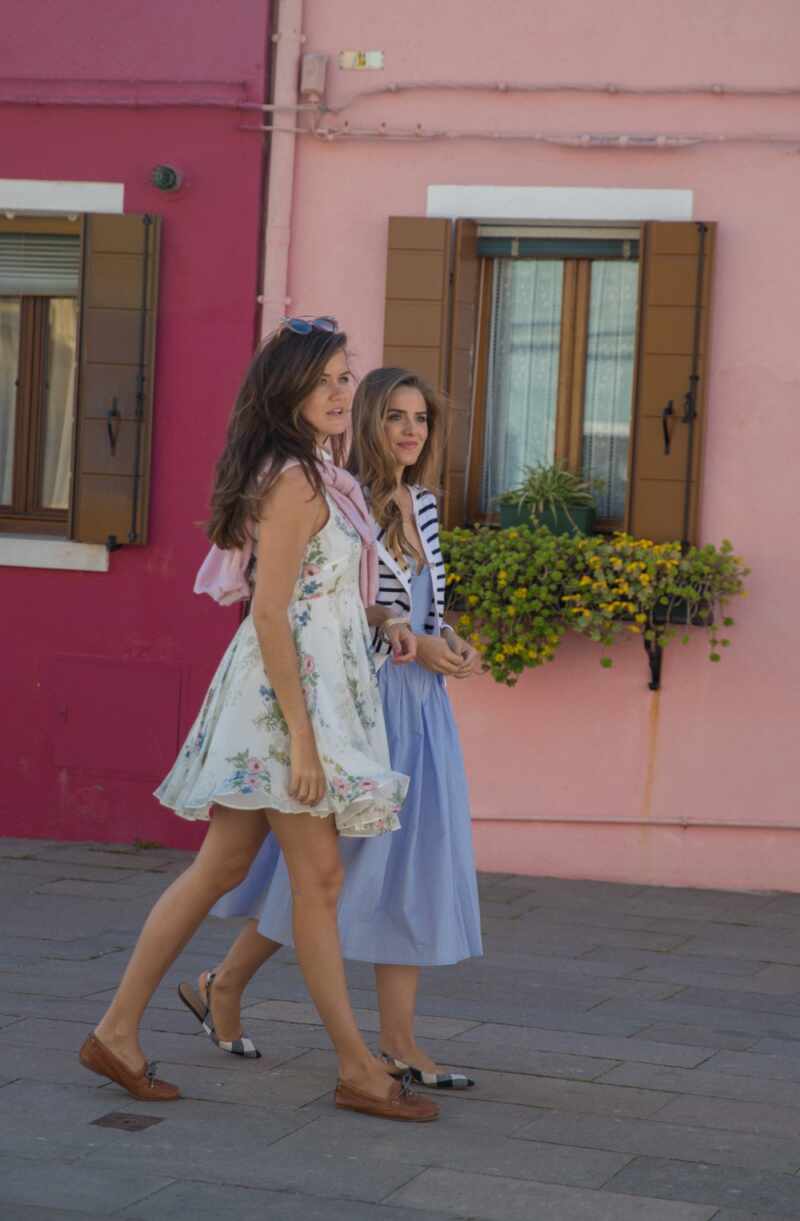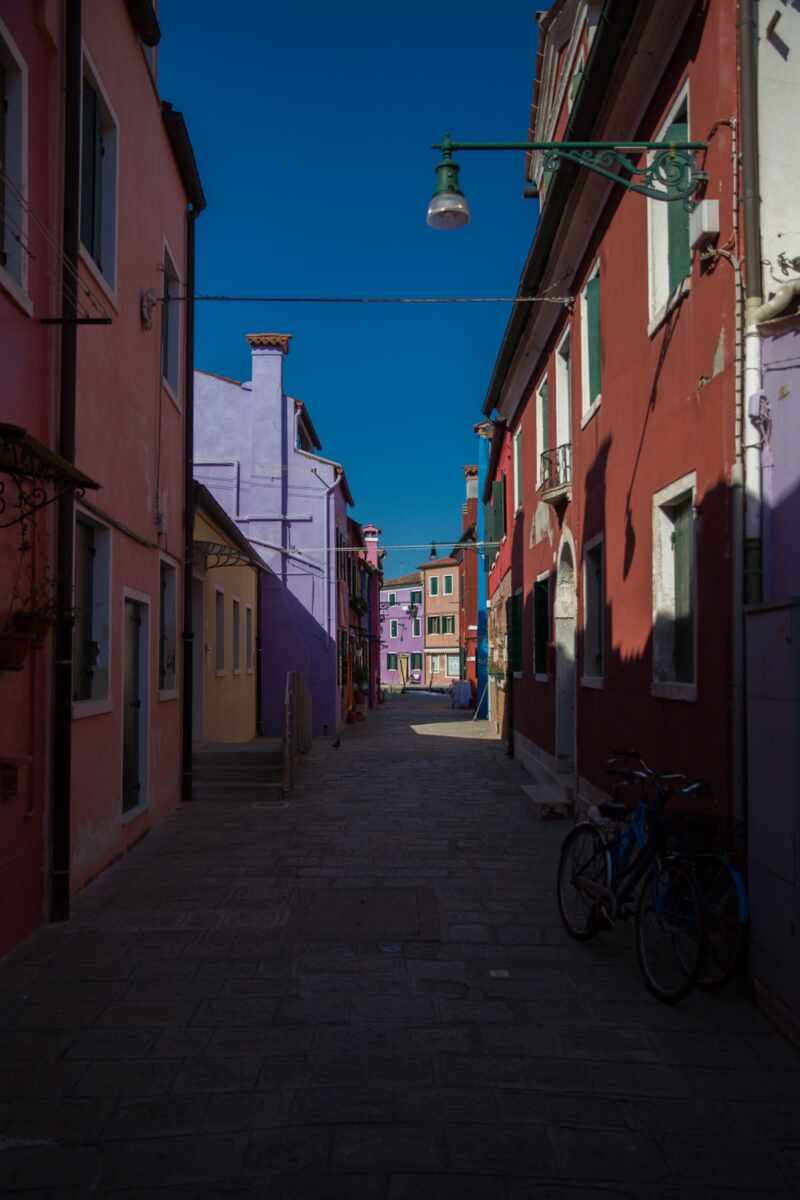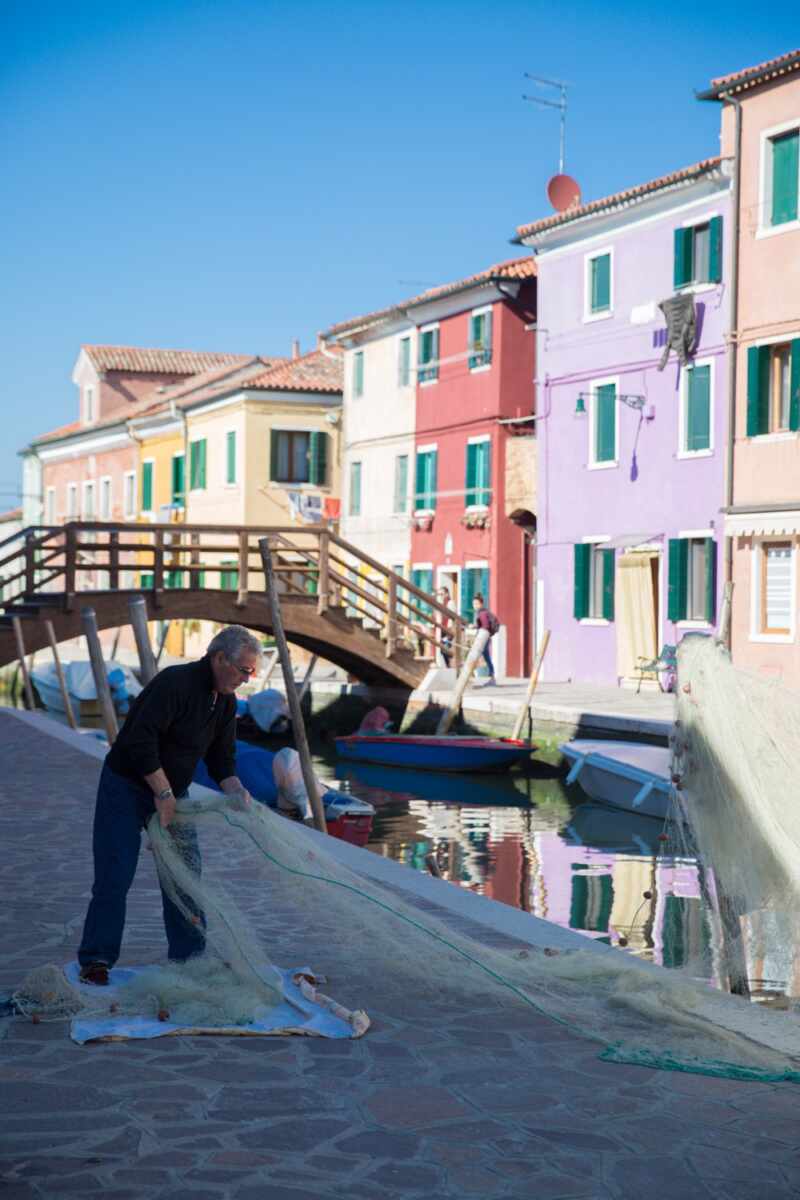 The town takes such admirable pride in keeping the place pristine, bright and friendly.
It quite simply bursts with colour!
As the afternoon began to cool a little, we headed back to Venice.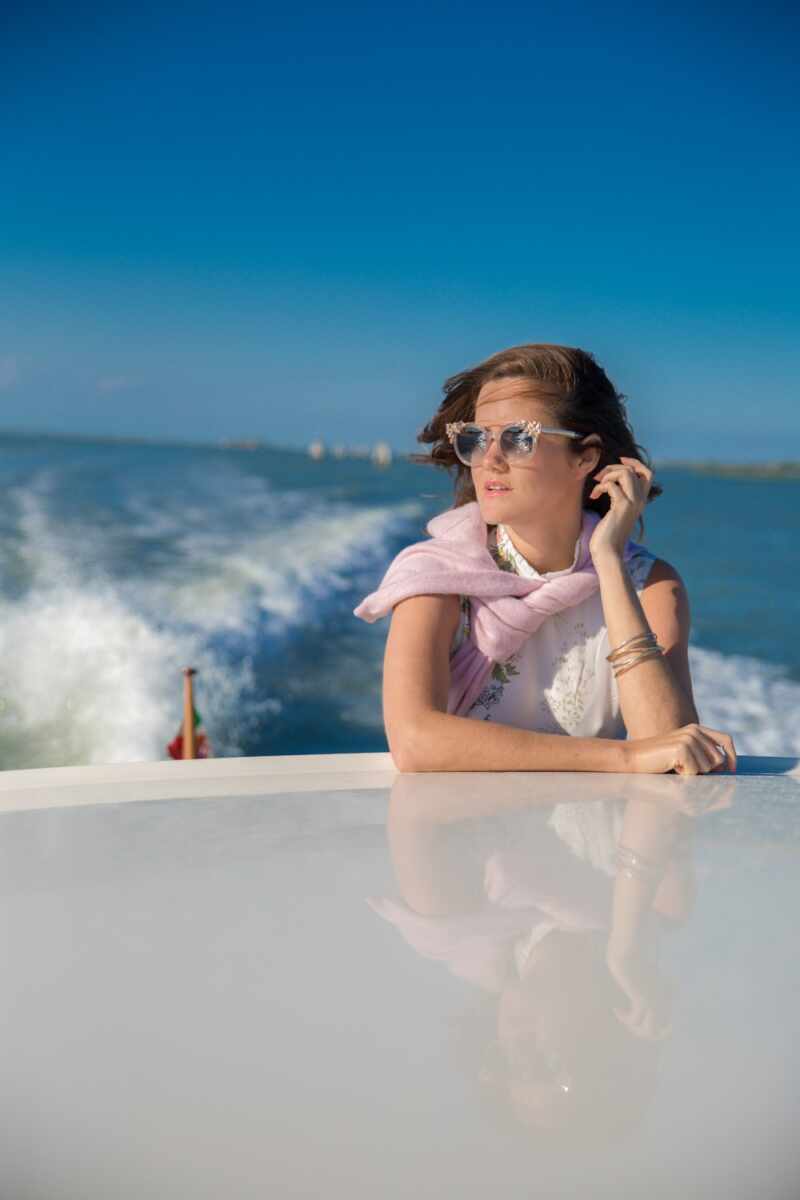 Though we needed a little help after a couple bottles of that rosé…
We glided along the canals, past the Piazzetta.
Home into glittering Venice, slowly turning gold in the late afternoon light.
What a treat to have come from what felt like such a disappointment in the morning!
And seeing as I couldn't introduce the others to Cipriani, we'll just have to go back again.
Which is a real shame!