Sundown in Venice means one thing…
…It's rooftop bellini time.
Becoming part of the furniture at our Bauer hotel!
We stepped out into the warm evening light, keen to drink in some of the timeless views.
All brought to life by that glittering, golden light.
We met the others on the roof terrace, overlooking The Grand Canal.
Wearing a party dress from one of my favourite party dress brands.
Very few people "get" little summer dresses quite like chicwish.
Lace pink dress (backless!)
Striped blazer // Pink Chanel bag
Pink Charlotte Olympia sandals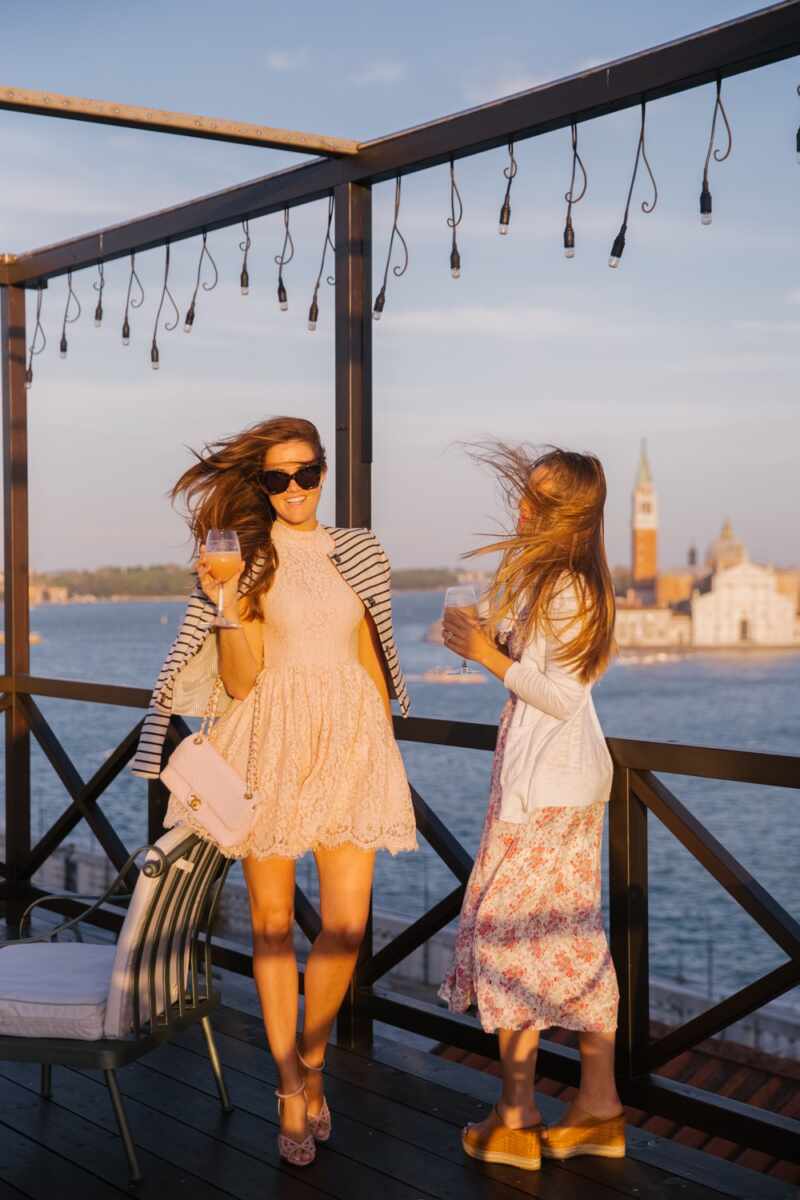 Bellinis the colour of the setting sun arrived, and we toasted to the sky.
Braving the determined wind in true British style!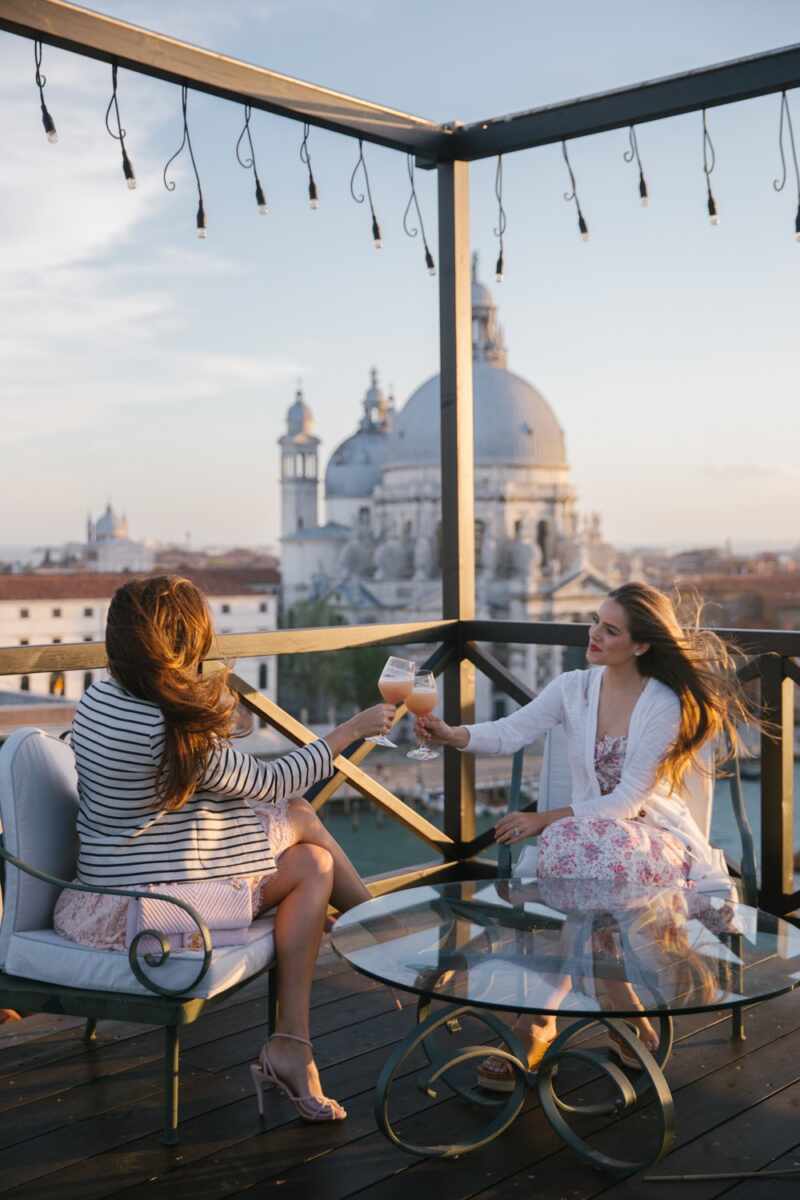 Julia and I bonded over a love of peach bellinis in Florence, and it's a tradition we love to keep alive.
Ordering them at every opportunity that presents itself.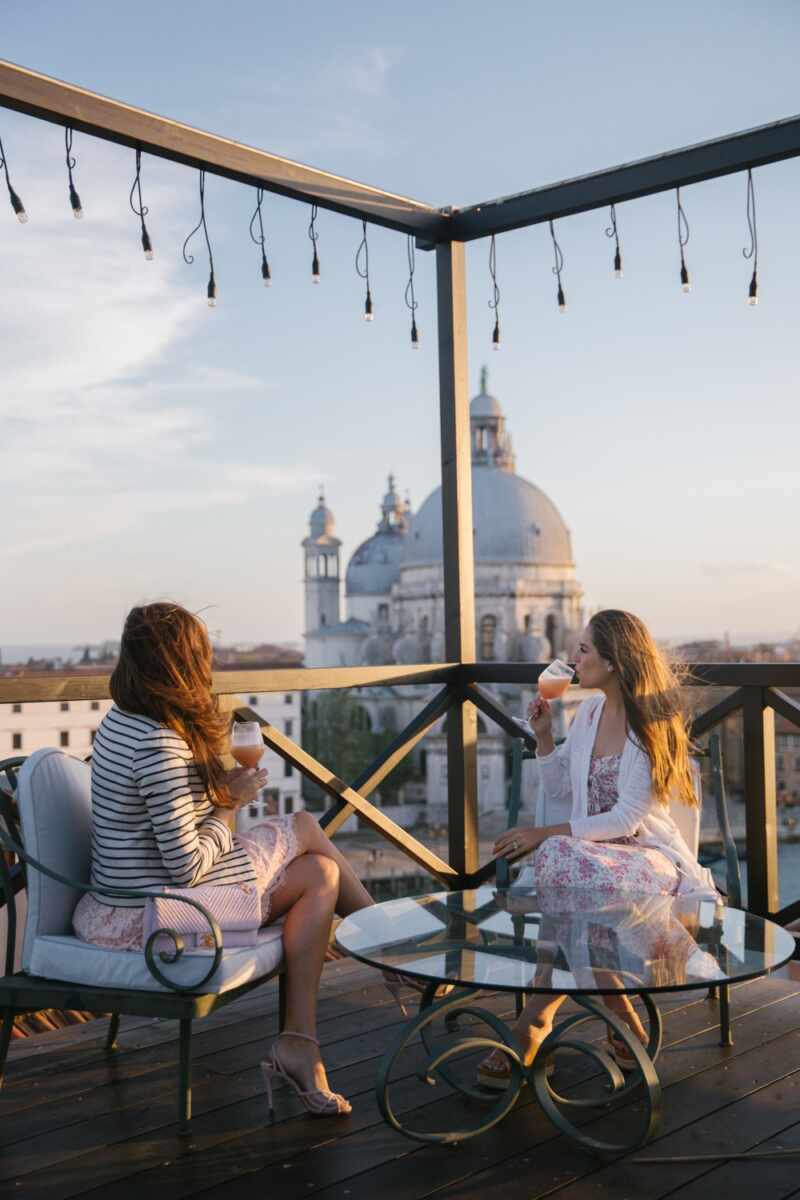 Once the sun dipped below the horizon, we followed it downstairs.
Wandering the winding Venetian streets, over canals and crumbling bridges.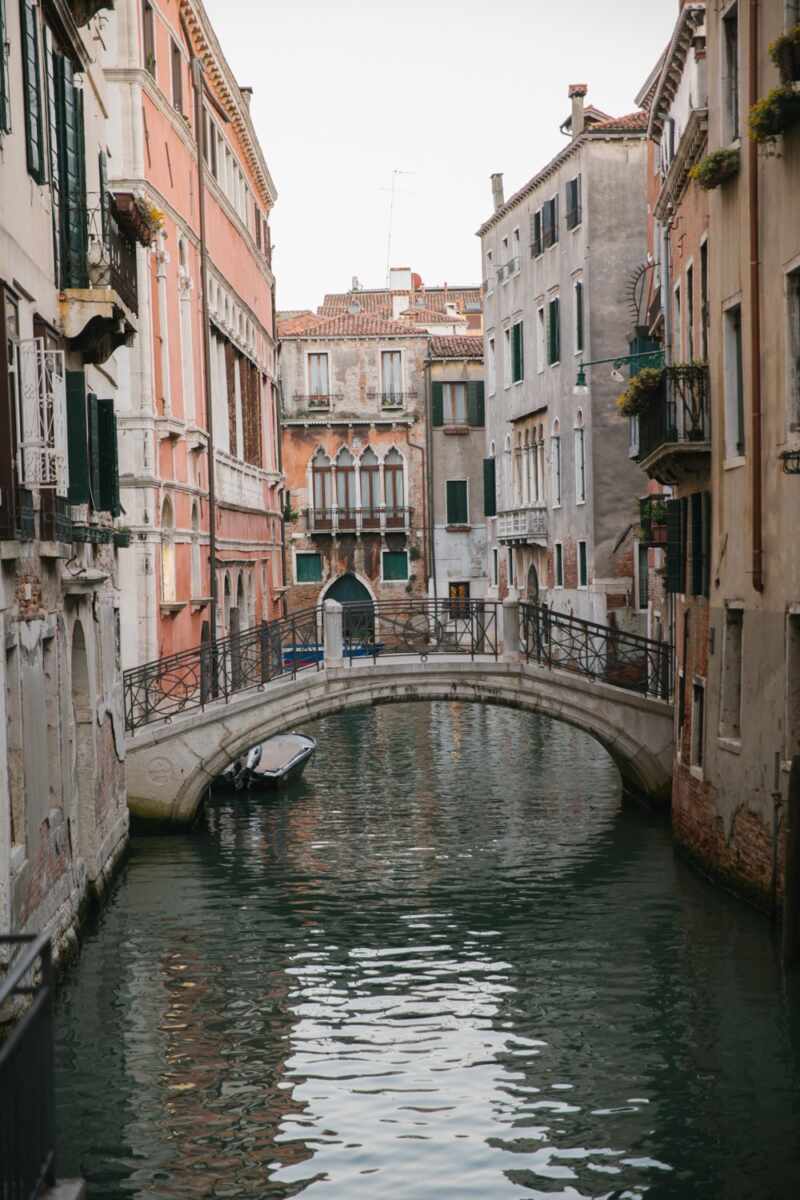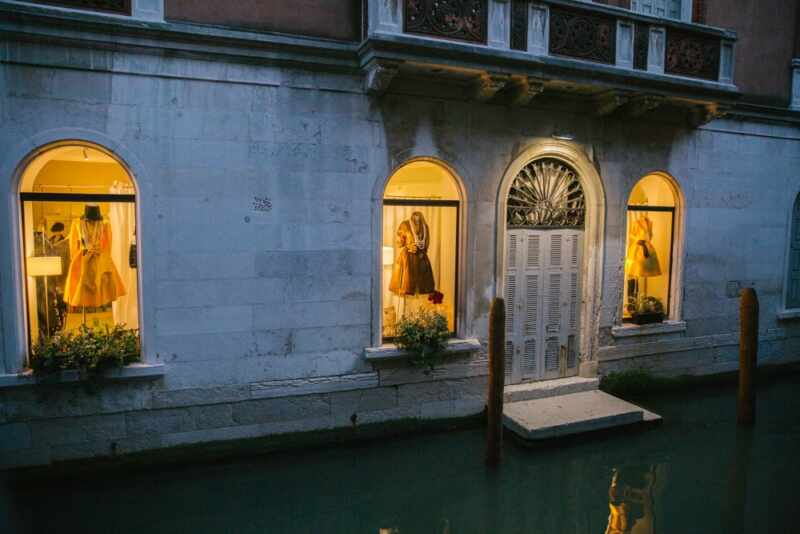 In search of a little restaurant called Ivo.
A tiny little place, you might stroll by if you didn't know.
But now you do, so don't!
They have some of the best seafood risotto (a must in Venice) and truffle pasta you'll come across.
It's not touristy at all, just filled with foodies.
The waiter will appear to rattle off the specials, carrying a chalkboard enrobed in gold.
Have whatever he recommends, he'll tell you what's especially good that day.
And for pudding make sure you try the gelato and of course, the tiramisu.
The tiramisu was so good it didn't even stick around for a picture.
We ordered one more round, one more bottle and laughed late into the night.
We were sent away with teeny tiny choc-ices.
Arm in arm we sang "That's Amoré!" in our finest Italian accents, all the way home to the hotel.
My chap and I haven't done too many double-date trips together before, and I can't tell you what fun it was.
To travel and immerse yourselves in other cultures with people you adore, really does seem to be what life is all about!
More Italian adventures tomorrow…