Despite all of New York's glorious sunshine during the day, the temperature plummeted at night!
Meaning we'd have to wrap up warm if we wanted to head out to supper.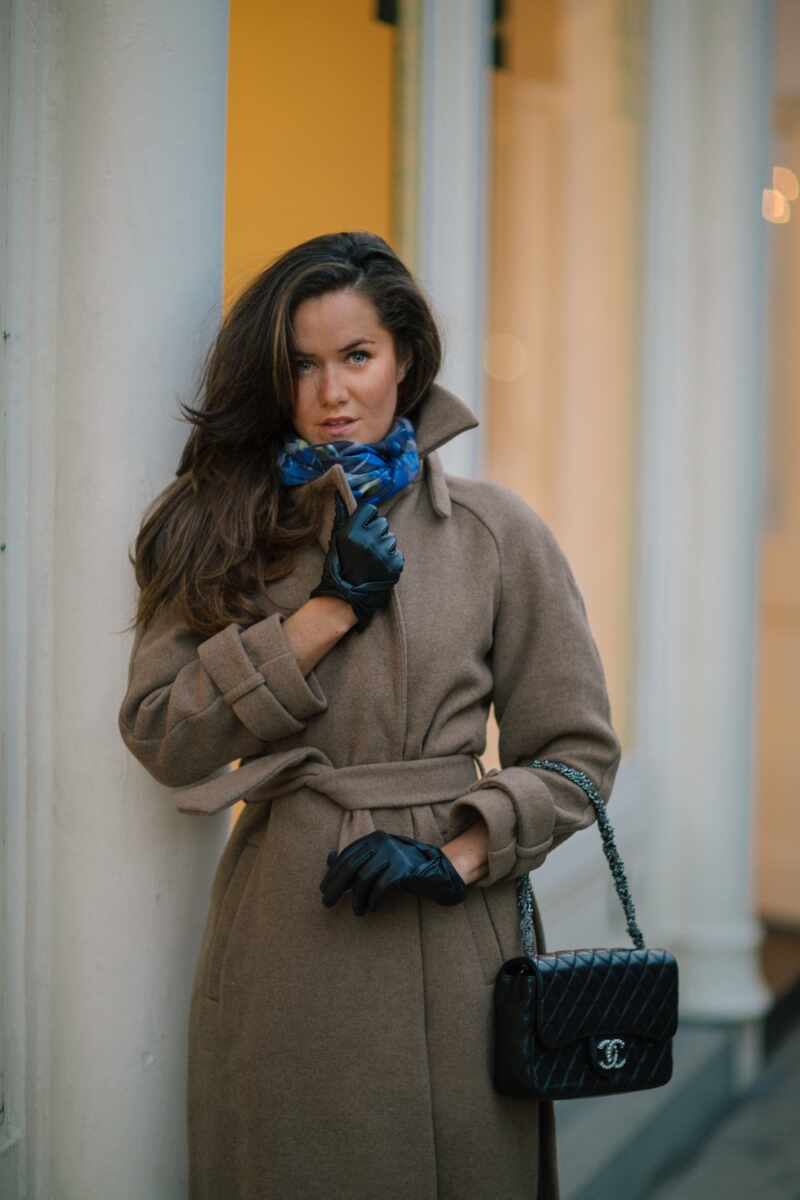 Which of course we did!
If you're not going to graze your way around the city you really shouldn't go! It would be a crime.
Dressed somewhat like an old school detective out to solve such crimes…
Blue scarf // Camel split coat // Blue jeans
Black Choo heels // Black Chanel bag // Black leather gloves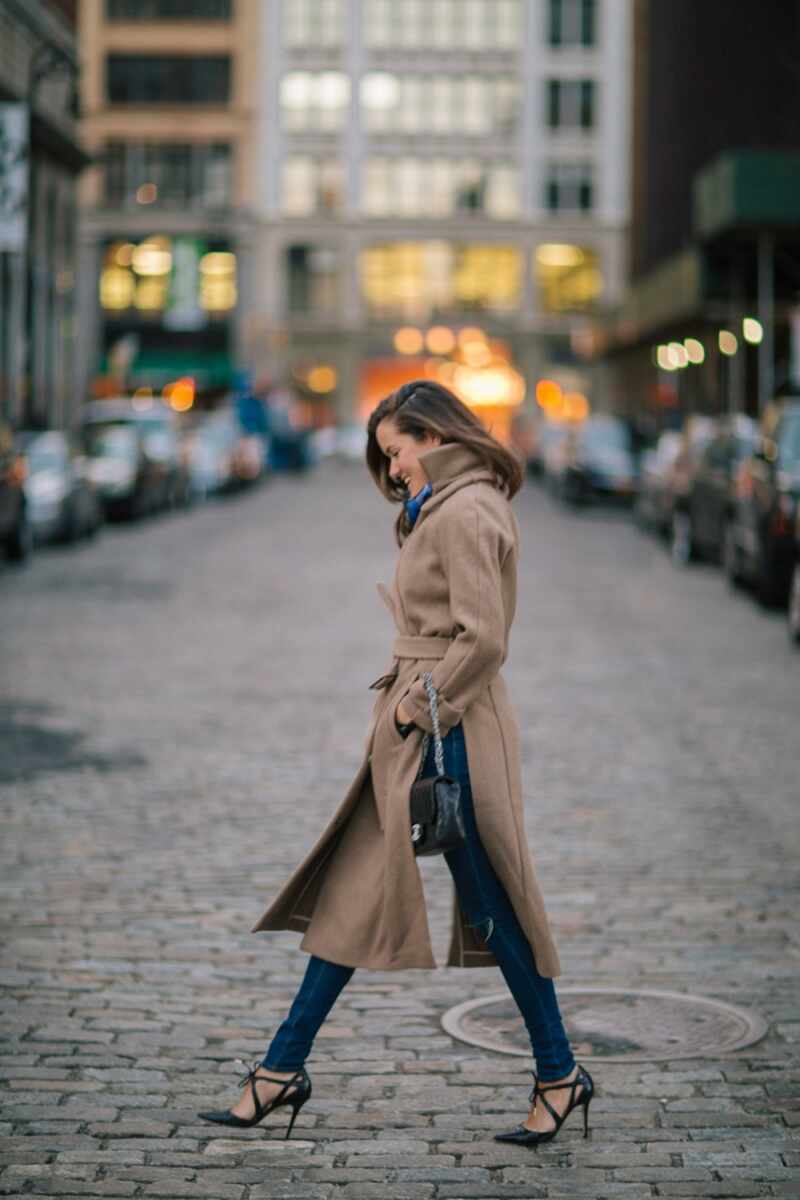 We popped over to Lupulo, a Portuguese restaurant near the Empire State.
A lively little place with fresh seafood and classic Portuguese flavours.
We started, as all great stories do, with cocktails.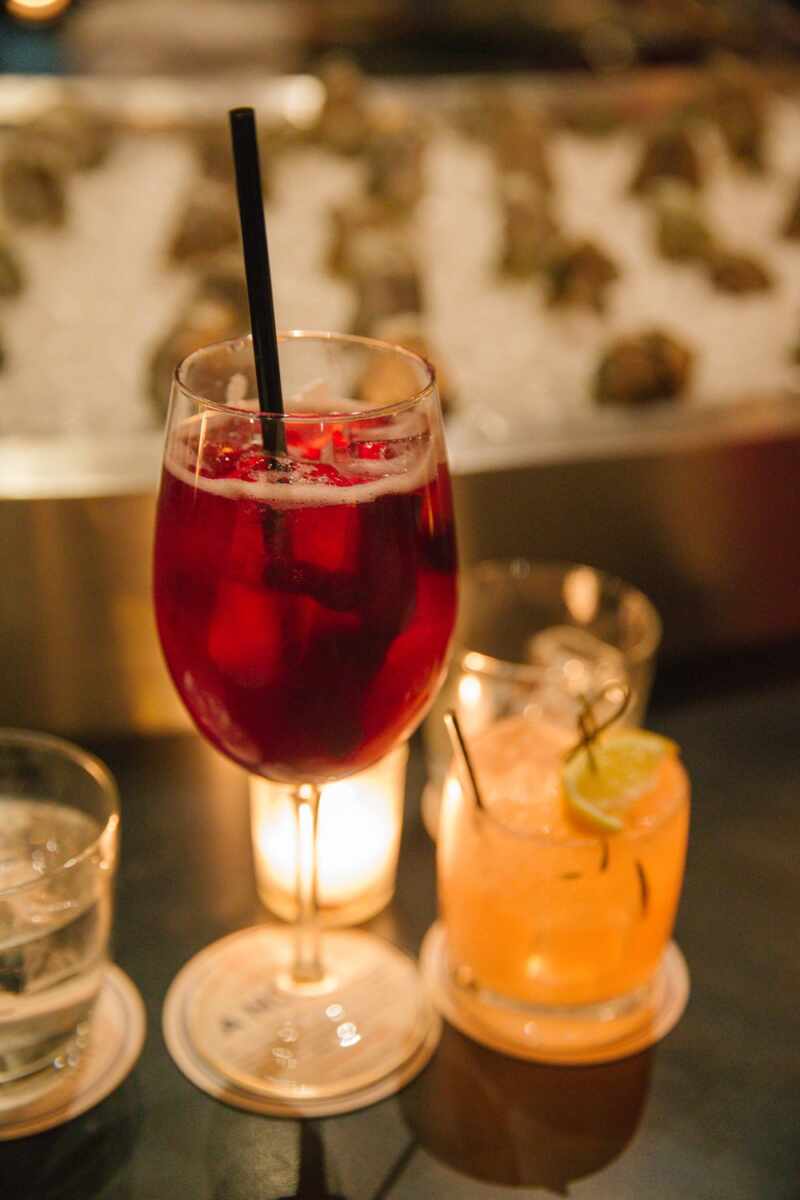 And then shared everything we could manage.
The red prawns we'd specifically chosen the restaurant for, had sold out before we arrived. Crushed but hungry, we happily tucked into what we were given.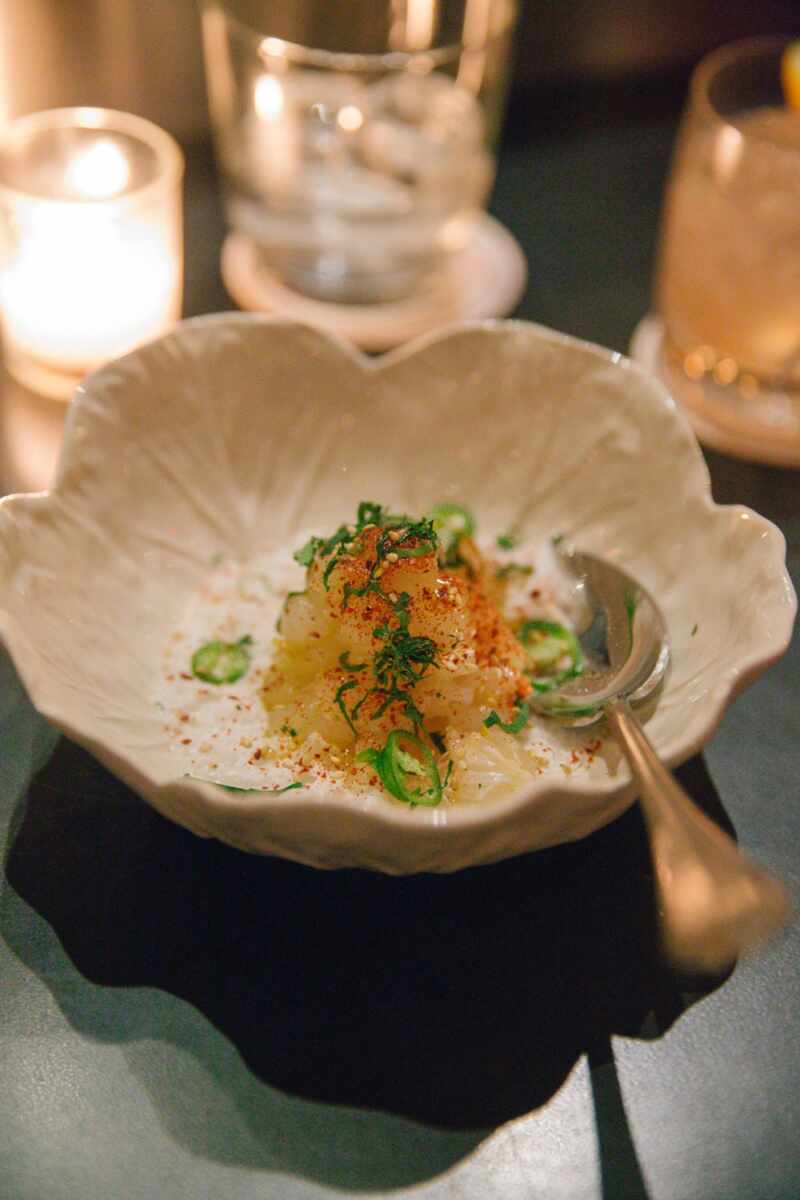 Beautiful ceviche in tiger's milk.
And a smorgasbord of other goodies.
Clams in a fragrant white wine broth (if this is up your street, give my very easy recipe a go!), perfect for mopping up with crusty bread.
Man eating shrimp in porridge.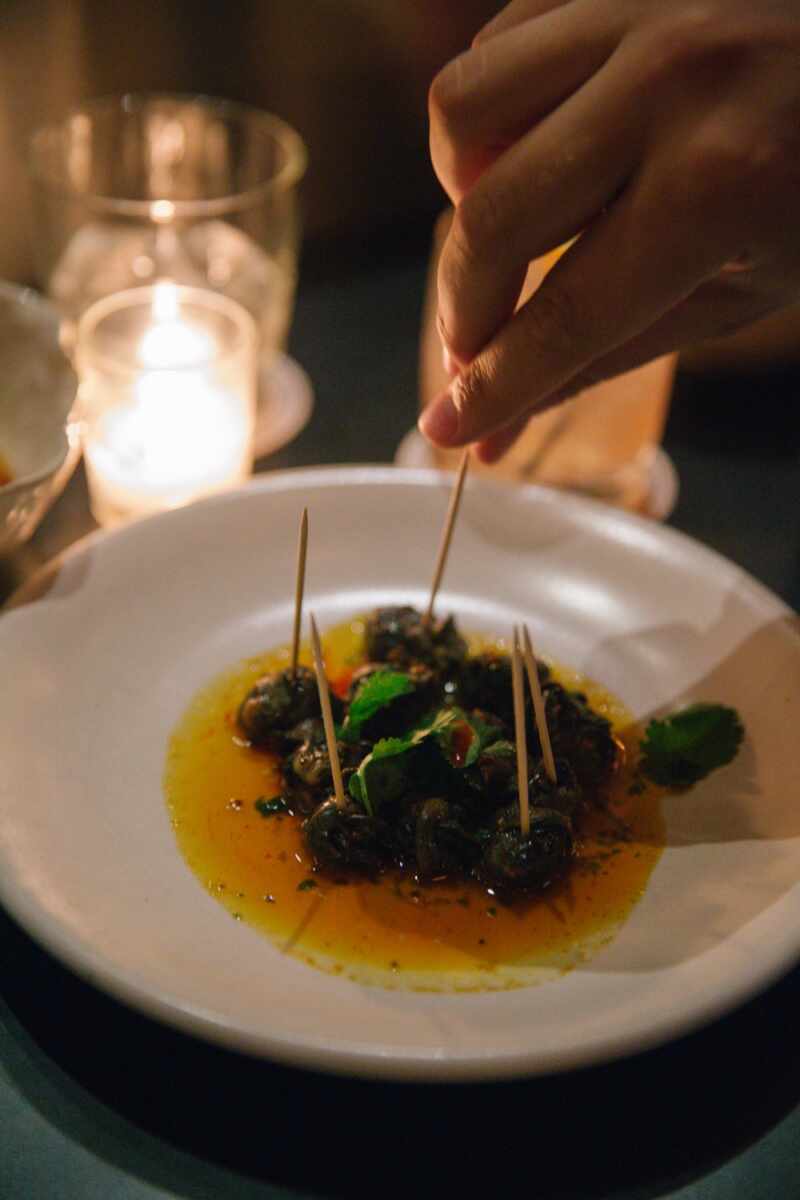 Snails in spicy garlic oil.
Epic Brussels sprouts! I've had a bit of a thing for sprouts lately. Very odd as I've hated them all my life!
There's just something about them when they go all charred and crispy.
Irresistible!
We sat side by side, happily making our way through a shared supper and waving for more drinks.
We laughed a lot and rested against each other's shoulders as we talked.
There's something very romantic about eating up at the bar.
We did so in London on our second date, and I'm pretty sure that's when we fell in love. Bonding over shared dreams, an outdated sense of humor (mine) and a passion for trying everything on a menu!
That was at Barrafina, my top date pick in London.
Lupulo doesn't quite measure up, but it tries and is still a lovely spot in the city.
Plus Barrafina doesn't have these…
Homemade doughnuts, still hot from the fryer, with salted caramel and passion fruit dipping sauces.
All polished off with the classic Portuguese treat, warm custard tarts.
After supper we stumbled, laughing, out into the street. He put his coat over my shoulders, hailed a yellow cab and I fell asleep in the backseat on the way home.
The perfect date night with my perfect gentleman.
New York you were a total dream, sorry I didn't get to blog quite as much as usual, but I'll be back very soon indeed!