My thinking on Fashion Week is that if you're interested in the shows, you'll either go to them, watch a live stream, or look them up the second they finish and the guests tumble out into the street.
So, I think you might feel as I do… that the in-between bits are actually the best bits.
Racing around a bustling metropolis, trying to get to shows on time, catching up with old (and new) friends, and experiencing all the food you possibly can.
The stuff the fabulously glamorous, extraordinarily busy magazine editors don't get to savour? That's what I choose to write about.
With a belly filled with bagels from another early morning forage, I raced off to shows.
Getting caught in a tangle of Street Style photographers in the financial district, which played host to Mrs Beckham's collection, I couldn't resist showing what this dress could do!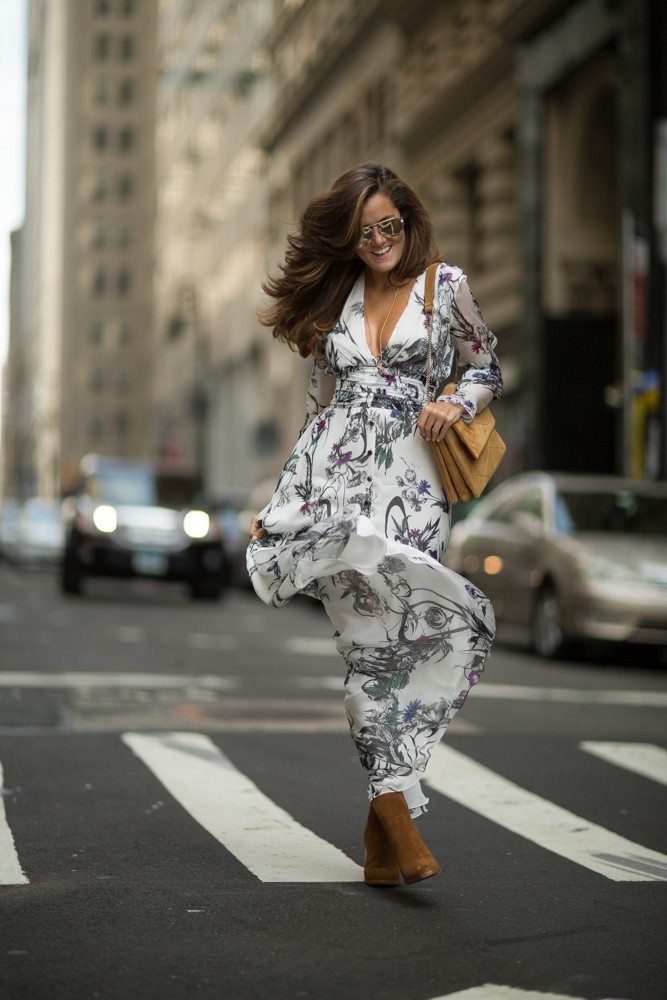 Matthew Williamson dress // HS version
(something you can add a collar to for Autumn, and pair with cosy boots)
Our next stop was The Bluestone Lane Collective Cafe, in the West Village.
On a sunny weekend, you might have to wait a little while for a table, but it's well worth it.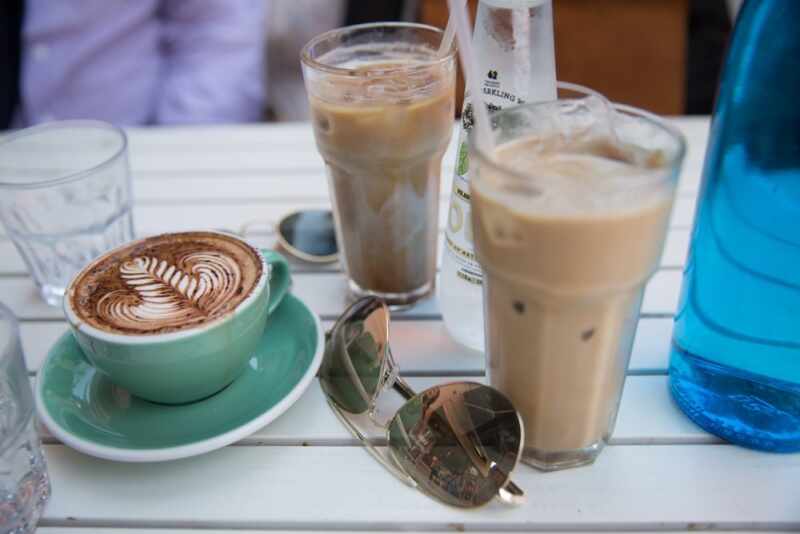 Especially for their oddly phallic cappuccino art.
Lucy and I grabbed a table behind a white picket fence and settled in for a good catch up.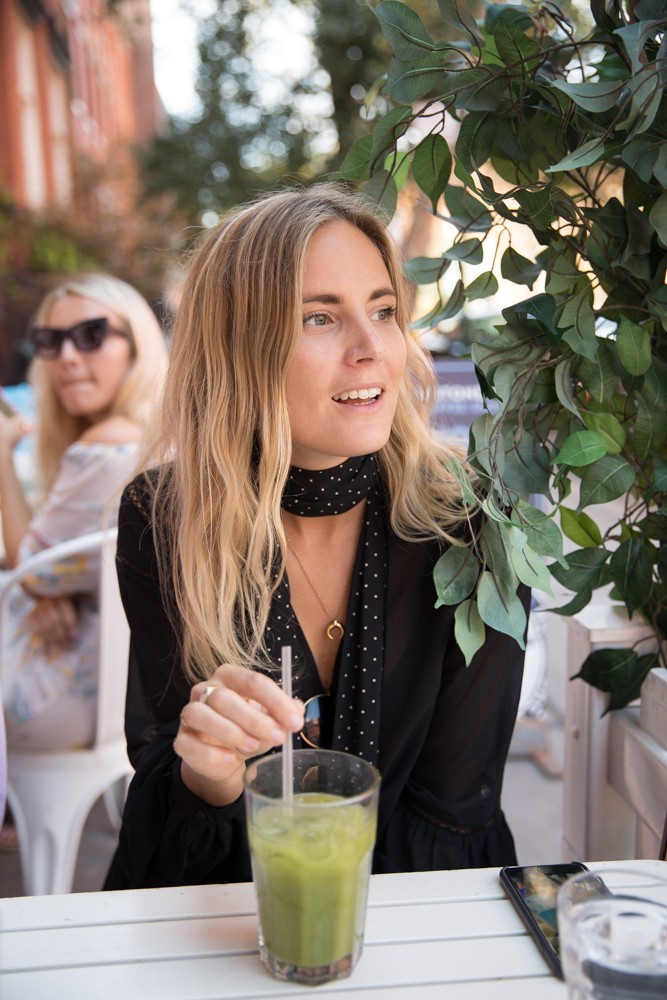 The drinks are good, but the food is what really makes this place shine!
My avo toast with feta, poached egg and bacon, and my fella's pancakes really stole the show.
We all shared and stuffed ourselves silly, ordering a few more rounds of coffees and green juices as we went.
Before saying our thankyous, goodbyes and heading off into The Village.
This is probably my favourite part of New York.
The redbrick houses, huge shady trees and towering steps leading to pretty painted doors.
The shops are rather lovely too!
Later we raced around to a couple of shows, the most exciting being DVF, where we went for a sneak peek backstage.
Here, in a cloud of powder and hairspray, we watched elegant creatures being prepped for the runway.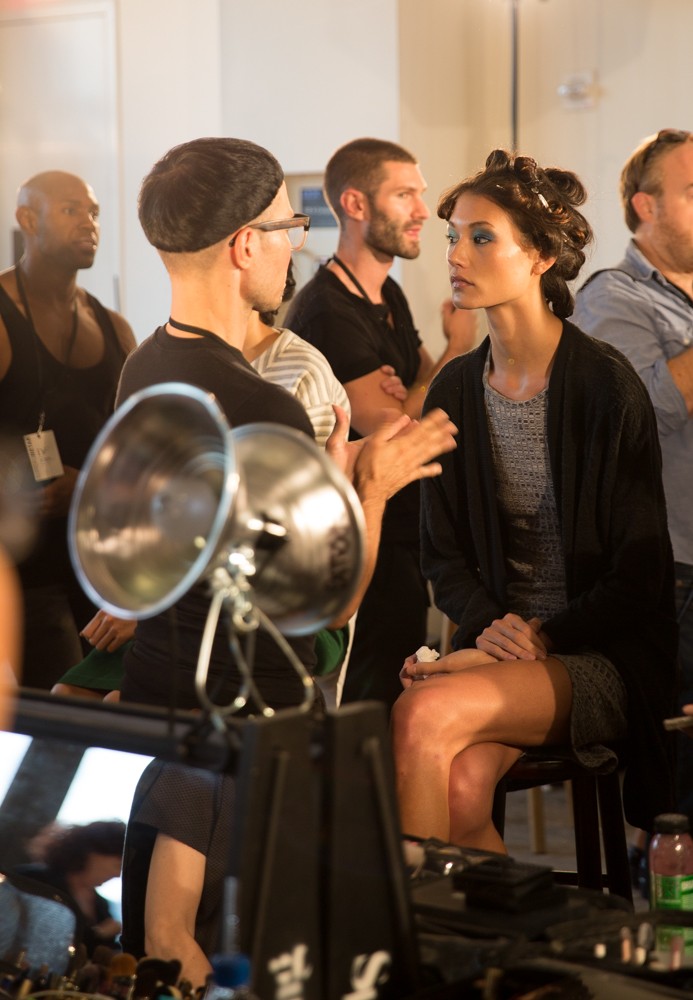 The whole place pulsed with excited, hurried energy as the artists rushed to finish their masterpieces.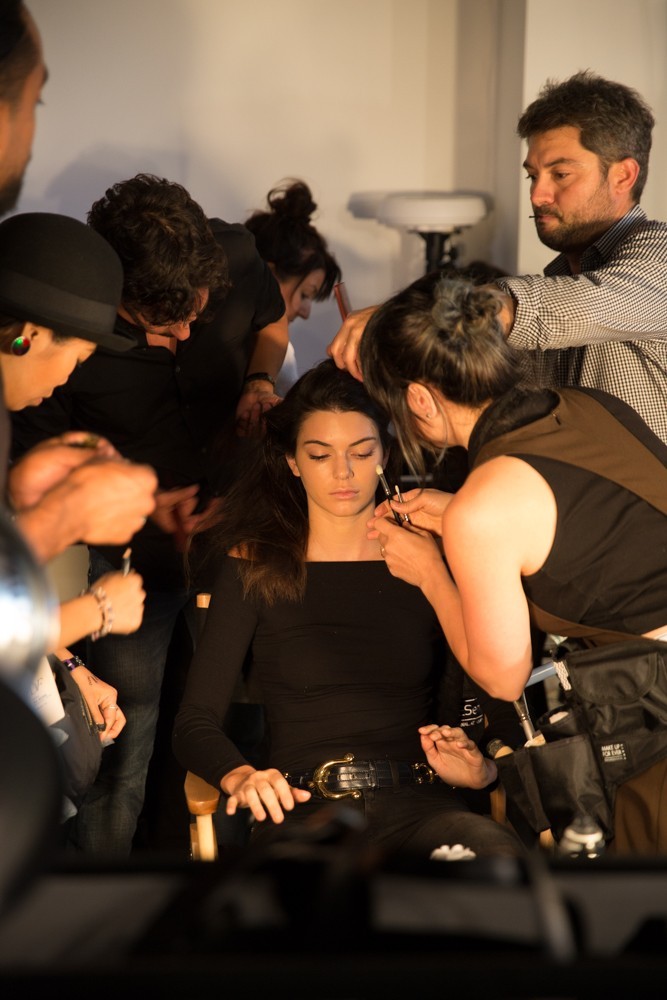 Among a few others, I'm reading Diane Von Furstenburg's autobiography at the moment.
In it she talks of beauty and learning to fall in love with her looks, in particular her wild, curly hair.
It was particularly special to see that she had decided to model all of her girls after her own look for this season. Tresemme hairstylists pinned their locks into tight, tight curls…
And loosened them with a quick brush before showtime.
The result?
Fabulous, volume stuffed hair, with a natural looking curl and just a hint of natural looking frizz.
I know more than a few ladies who'll be thrilled to hear that curly frizzy hair is in! (Myself included.)
Next I was whizzed through to wardrobe, where I got up close and personal with the new collection, before being shepherded through to my seat for the show.
I lusted after each and every look and left with this song (the finalé song) stuck firmly in my head.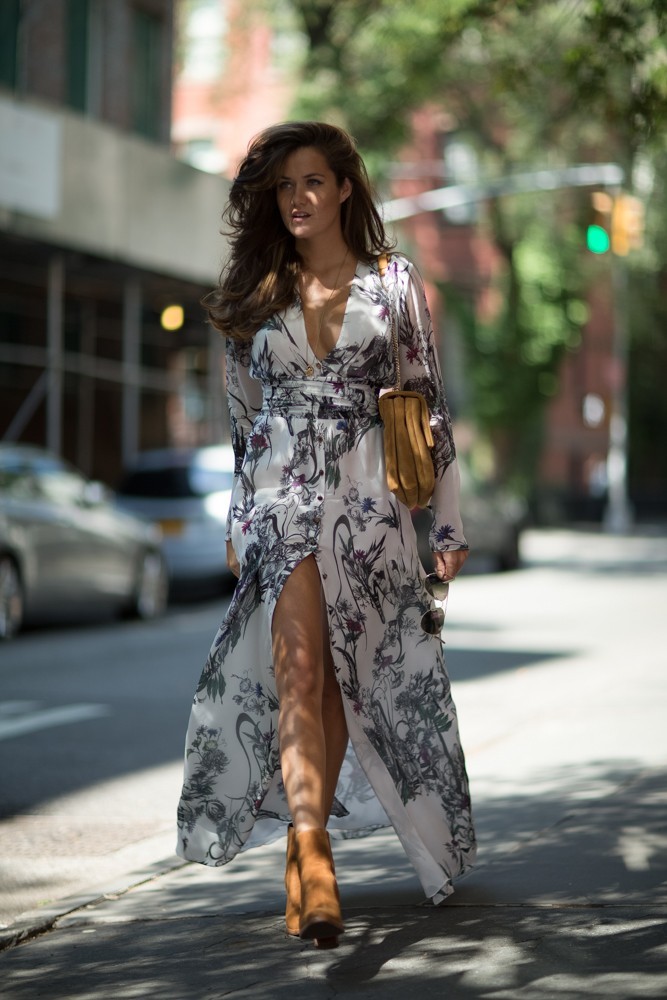 We made our way back to The West Village to meet friends, and spent the rest of the evening drinking cocktails in the warmth of early Autumn.
I fall deeper and deeper into my love affair with New York every time I visit!