Having completed our Fashion Week duties
(the first of which being an early morning breakfast meeting with a brand I have admired forever, I arrived in a taxi to find my credit card had stopped working, had to sit in the back seat for 20mins on hold to the card company who said "Woops! Looks like we cancelled it, you can have a new one tomorrow", meant I had to run into my meeting late and ask to borrow money to pay for a cab. If the ground could possibly have just swallowed me up there and then, I wish it would have!)
we found ourselves footloose and fancy free for the afternoon.
We strolled through the streets hand in hand, admiring the houses, the shops and the streets.
Occasionally stopping to chat to friends we'd bump into, and erm.. stroking some new ones!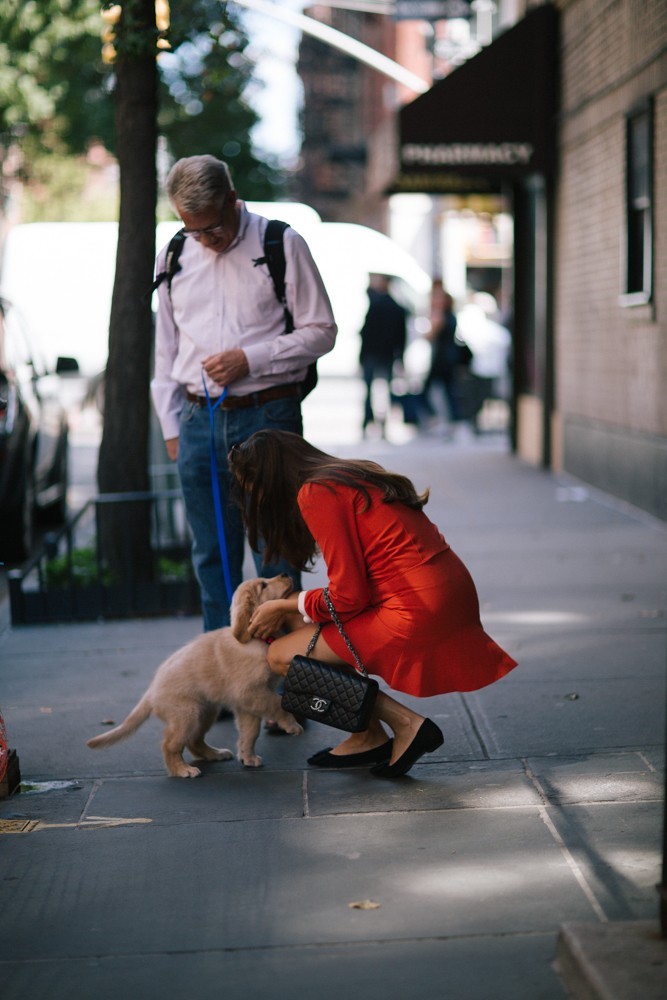 Meet Betty White!
Have you ever seen Elf?
You know the part where he catches up with his brother and says "So good news! I saw a dog today!"?
I fully relate to Elf and see no problem with this as a conversation starter.
Just saying.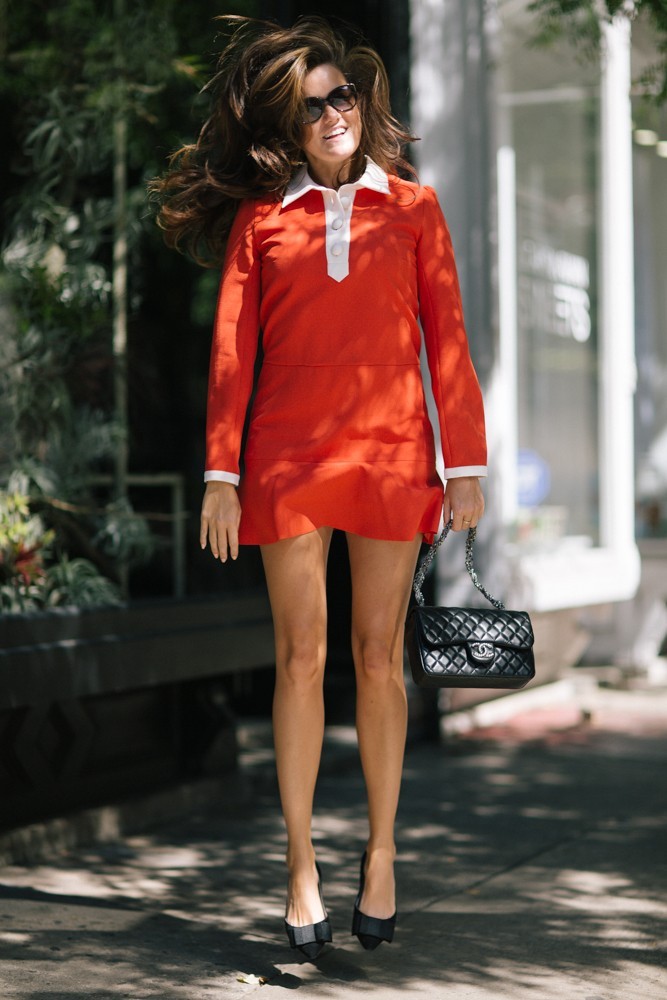 Bouncing around NYC wearing;
Little 60s dress // Chanel bag
Audrey Bow Flats (on sale today!)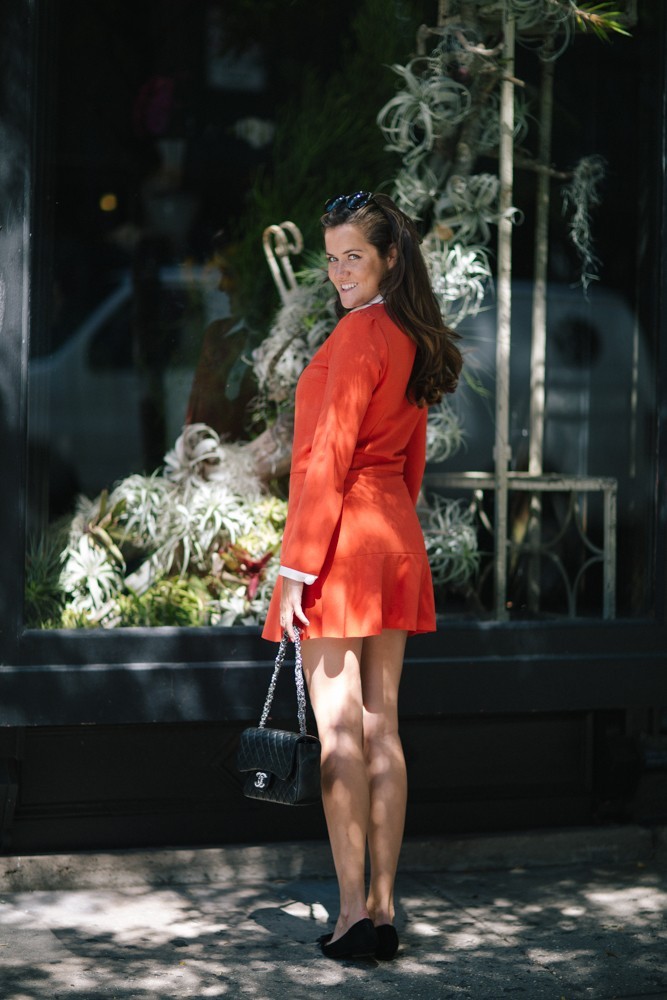 We strolled through the West Village and over to Grove St.
To find one of our favourite lunch haunts…
We met Julia & Thomas, and waited outside for a table to free up.
The wait isn't too bad if you do it in good company!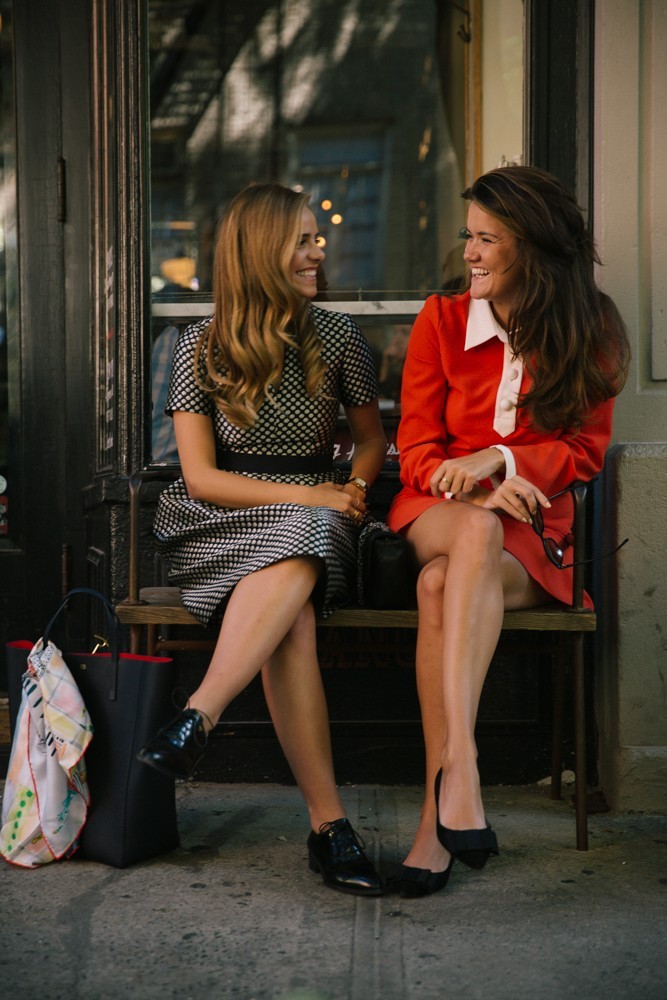 Chanel shoes (similar) // Hermes watch
Eventually we got in and snagged a table.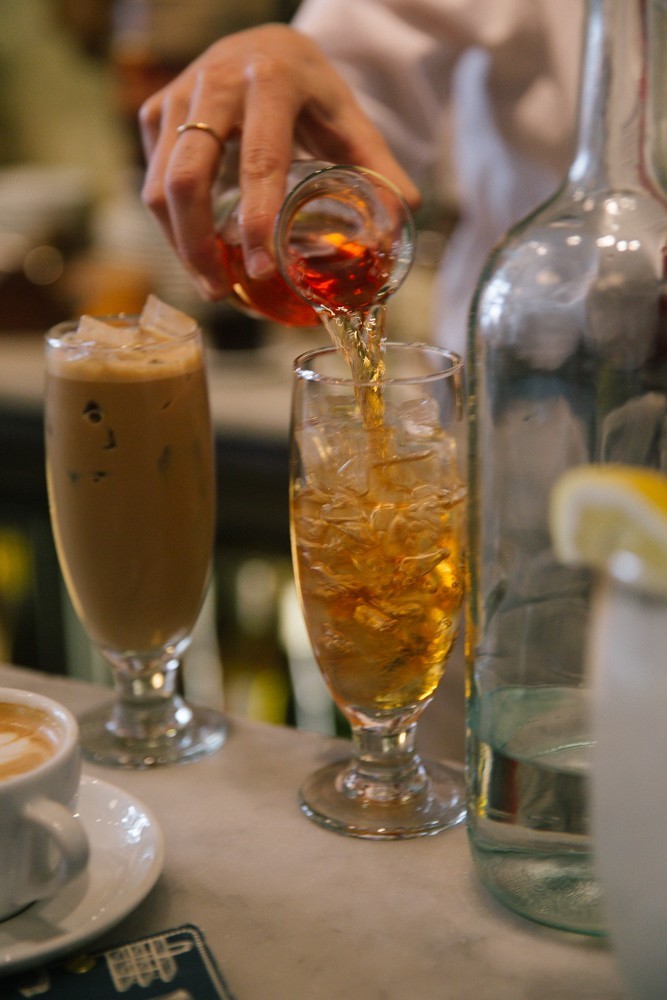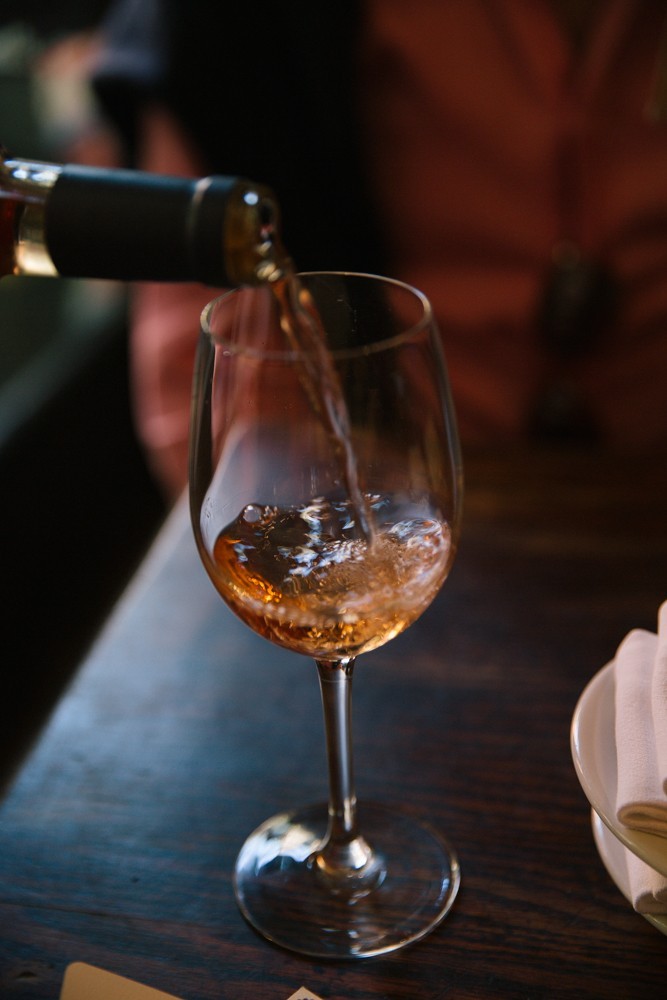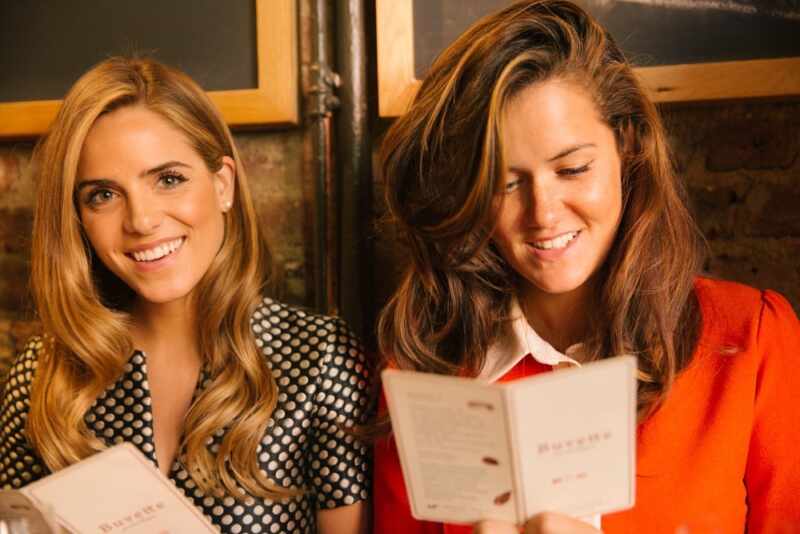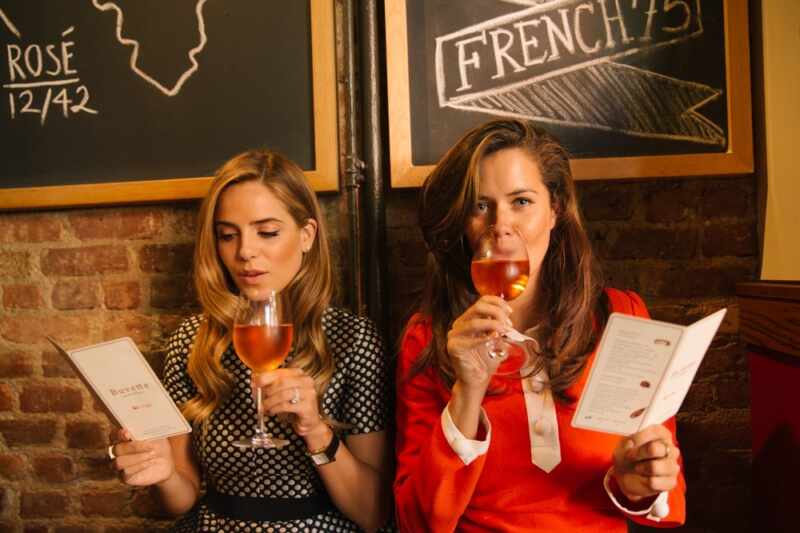 This isn't the first time I've written about Buvette, and it probably won't be the last!
This little French bistro is hugely popular amongst local and visiting New York foodies. It's the perfect place to grab a relaxed bite and a crisp glass of wine.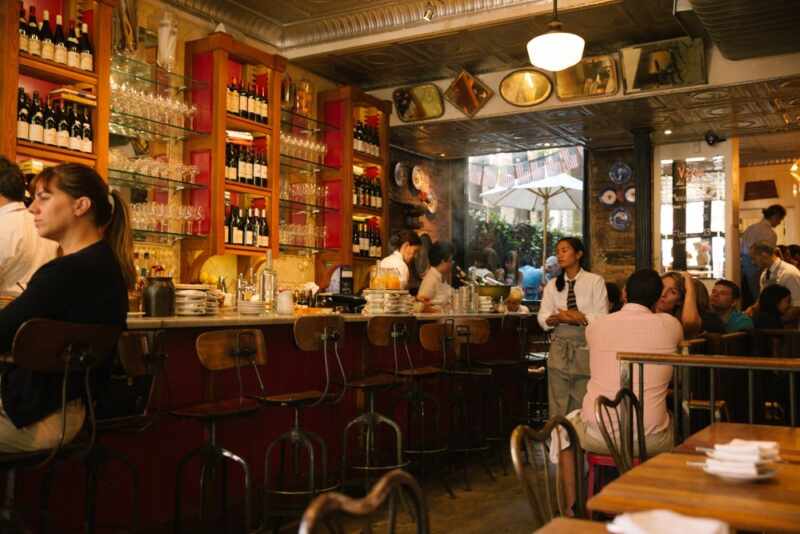 Whenever you go and whatever you do, promise me you'll order some kind of scrambled eggs! They make them with the coffee steamer, and they are something special.
Although the waffle egg sandwich is pretty good too.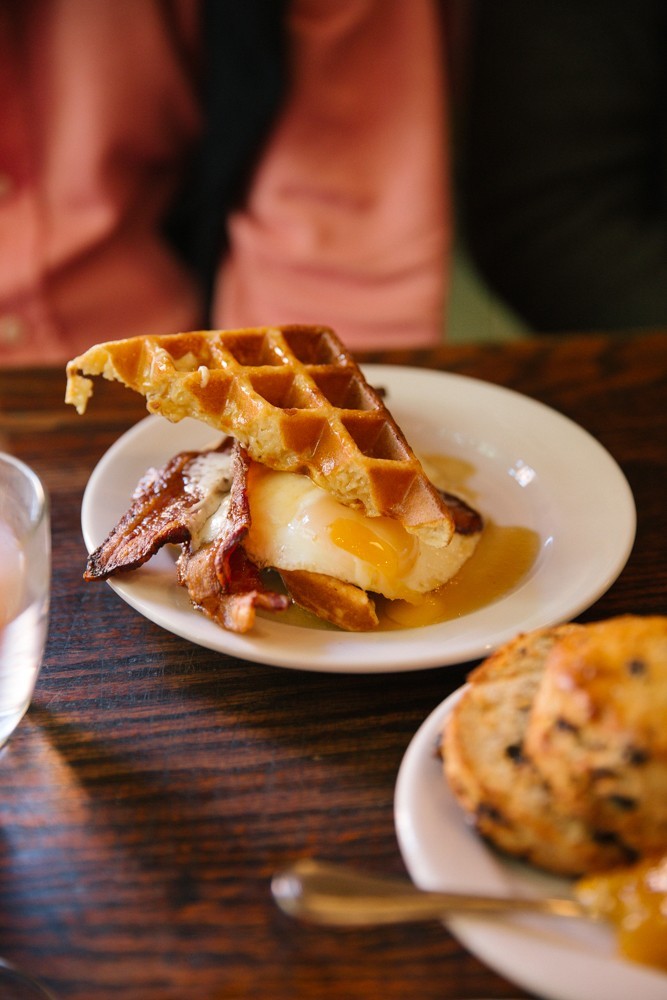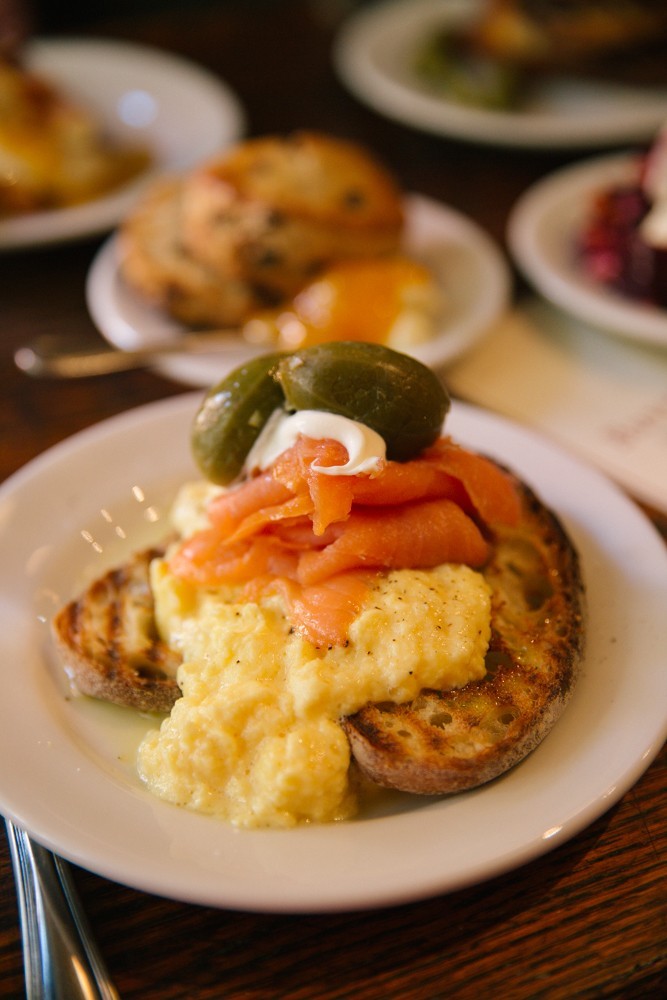 Scrambled eggs with smoked salmon, creme freche and caper berries.
Toasted cheese sandwich.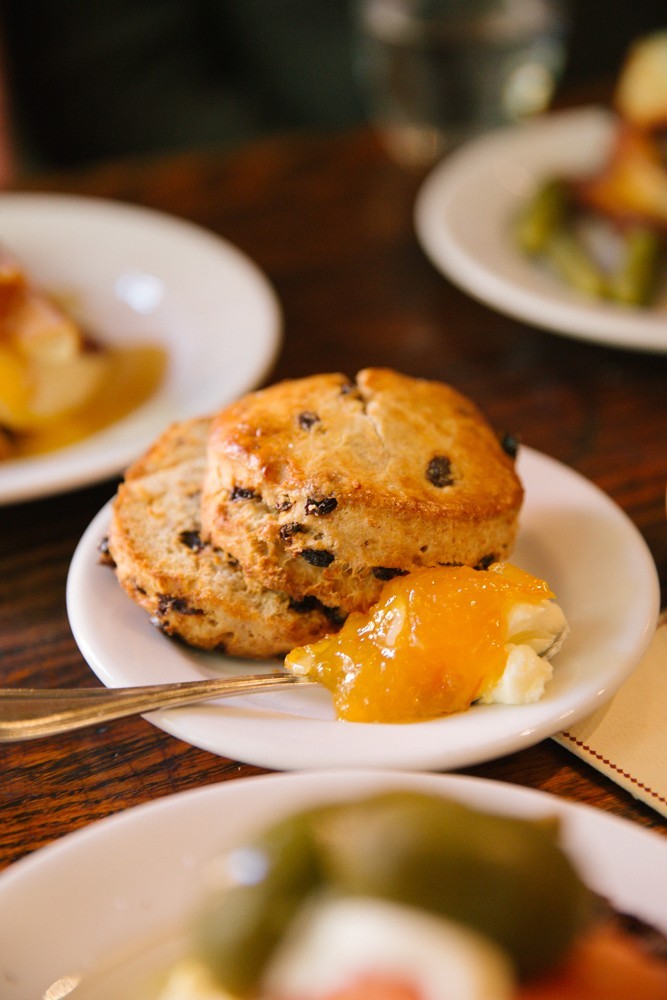 Scones and jam.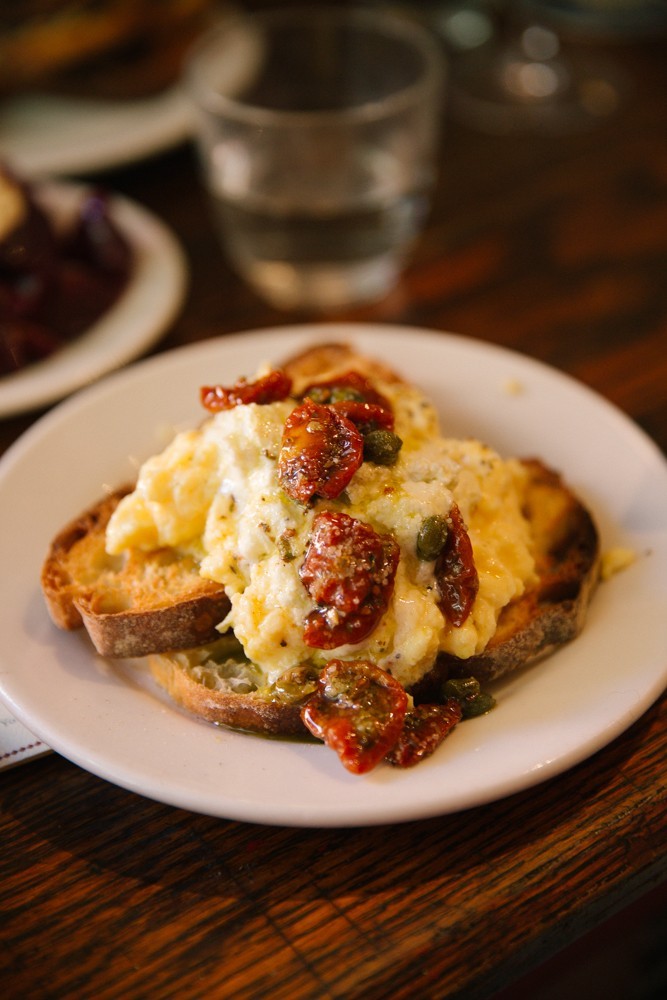 Scrambled eggs with goats cheese and sundried toms.
The best croque madam you've ever had!
All followed by pudding from Magnolia Bakery, just down the street.
Grab a couple'a coffees, a box full of cookies and take a seat in the park.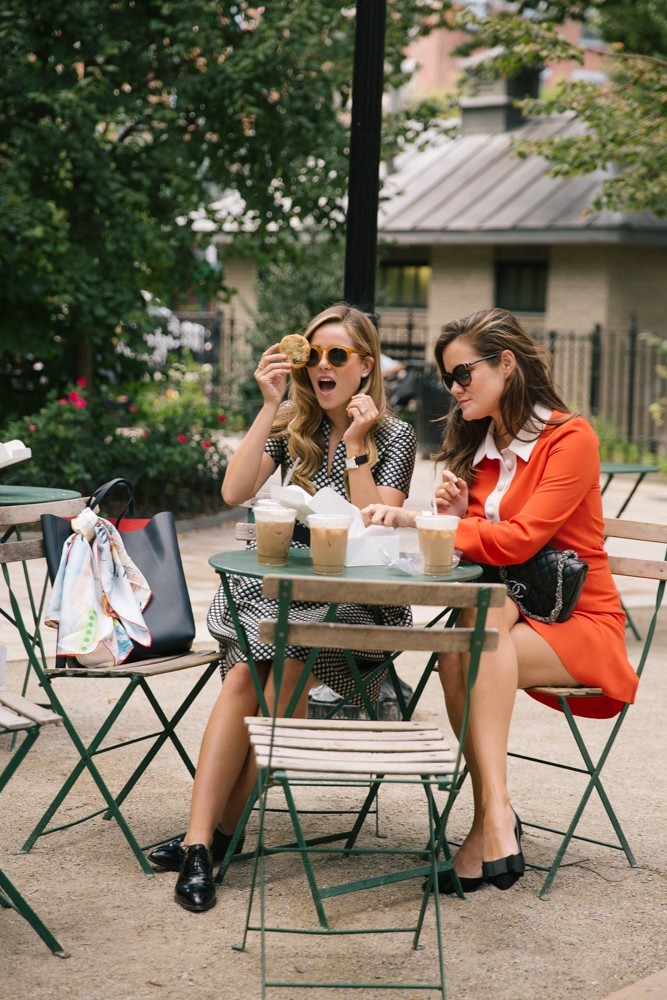 Having stuffed ourselves silly (that salted caramel cookie will haunt my every waking moment, it was so good) we headed uptown.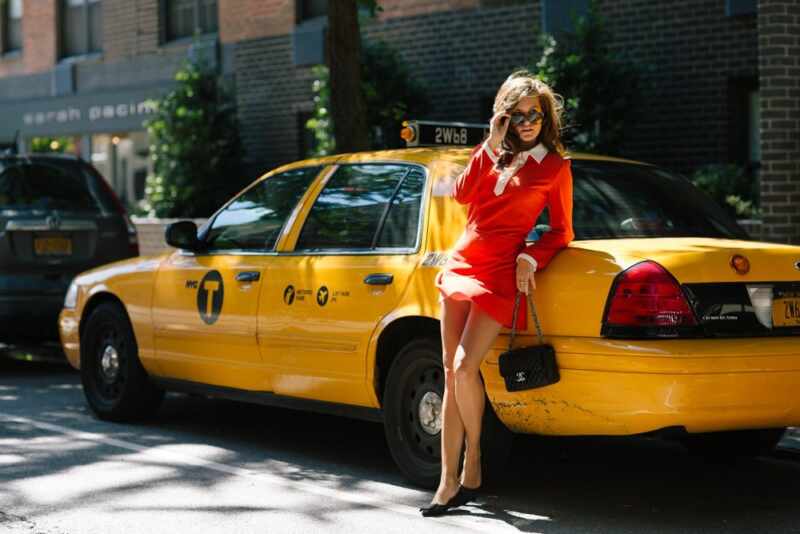 To get a good view of the city that never sleeps.
The beautiful NYC in all her glory.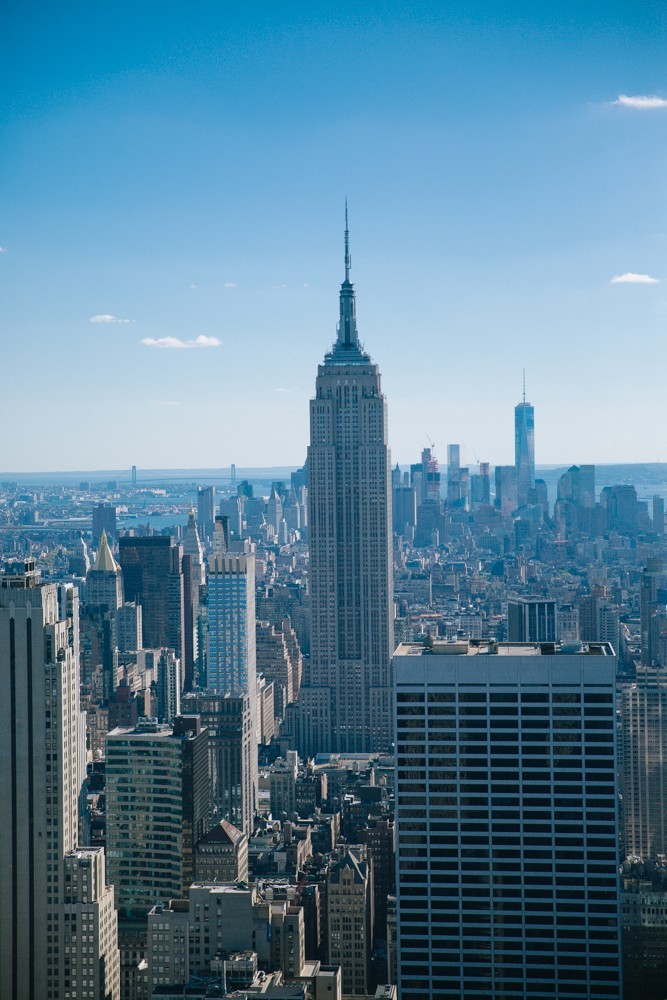 Where we went full tourist and did not hold back with the happy snaps!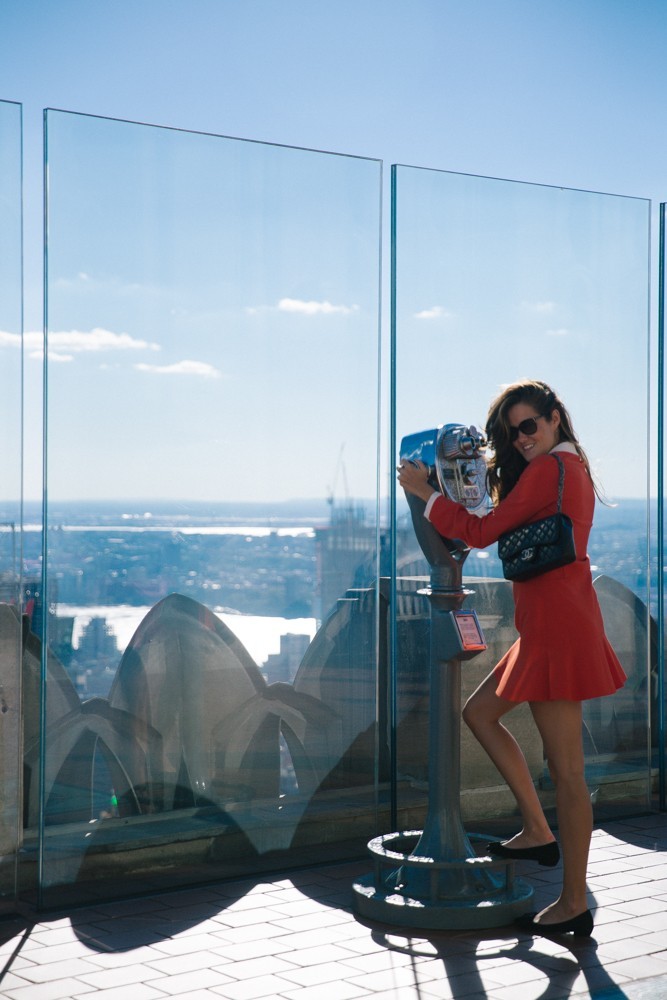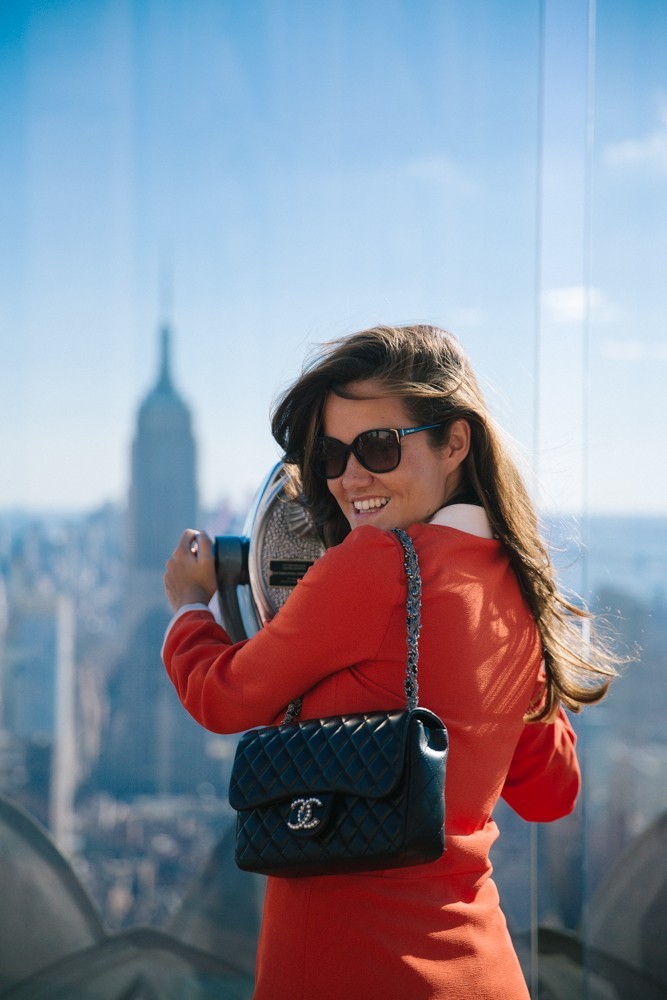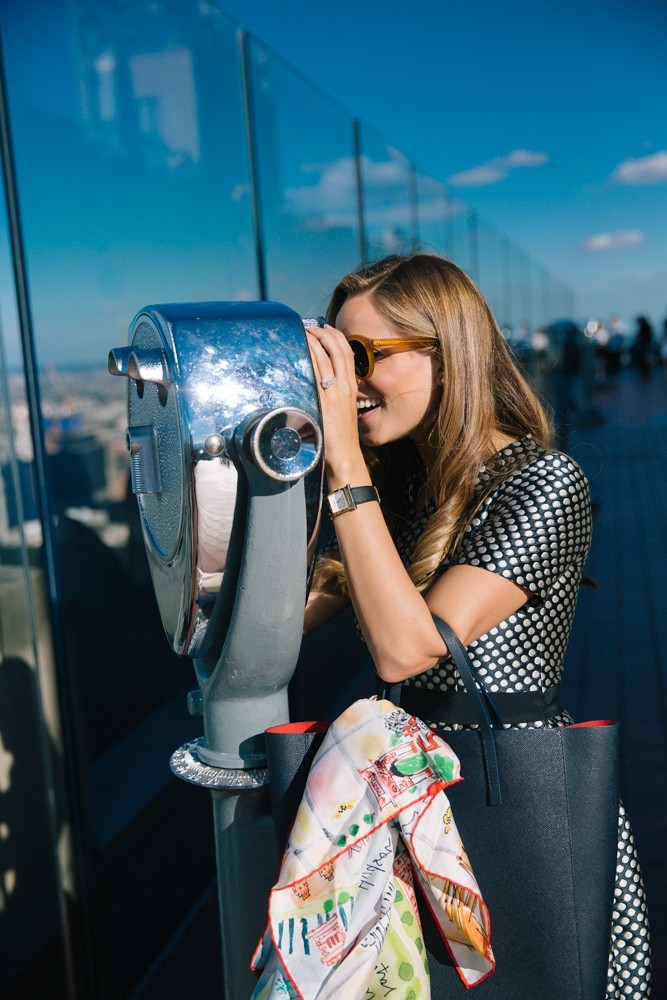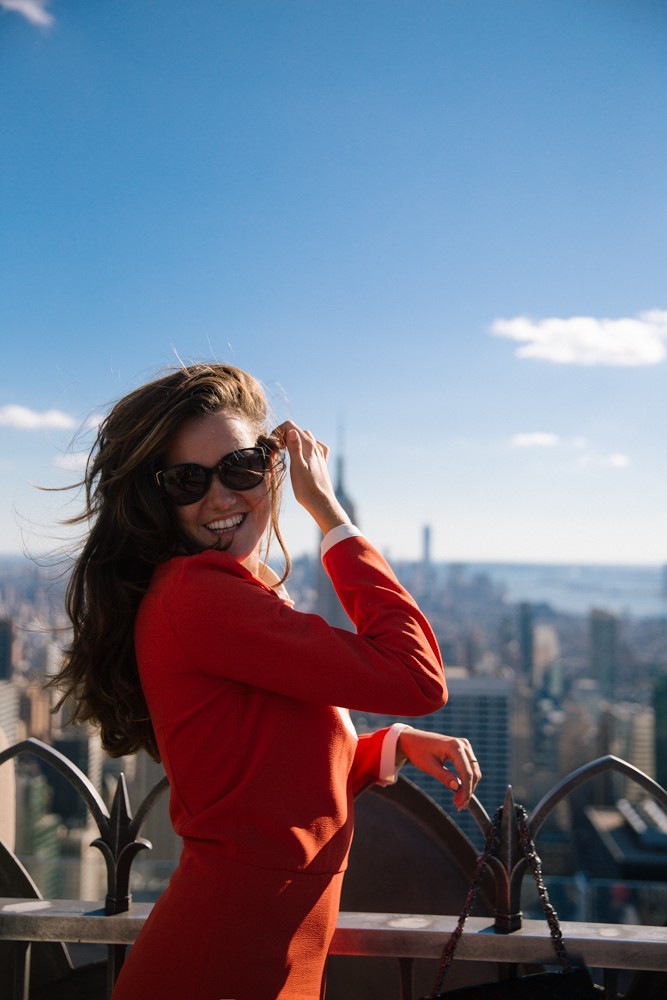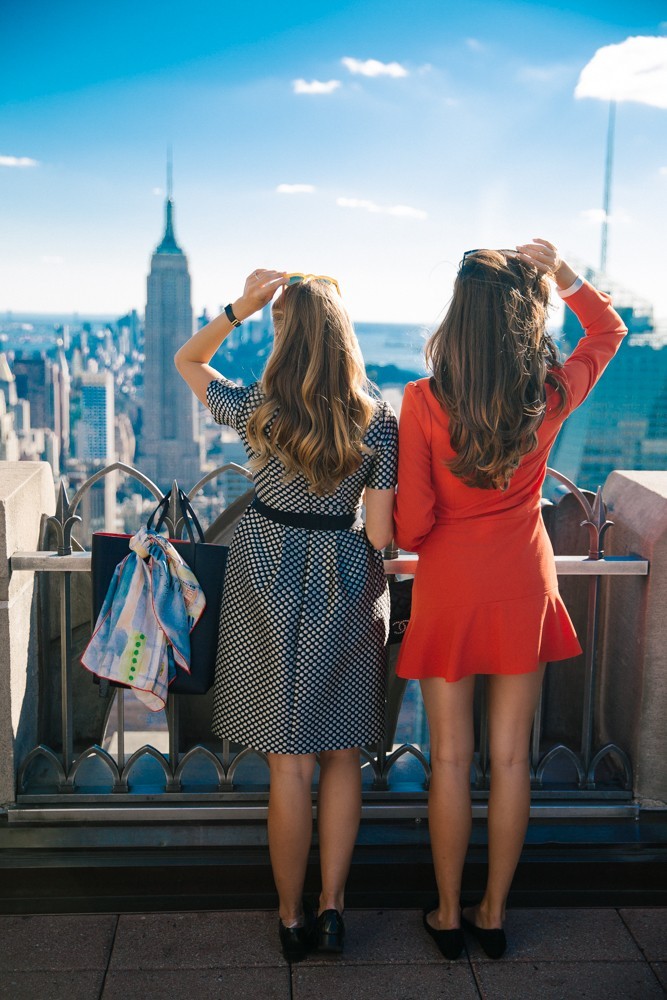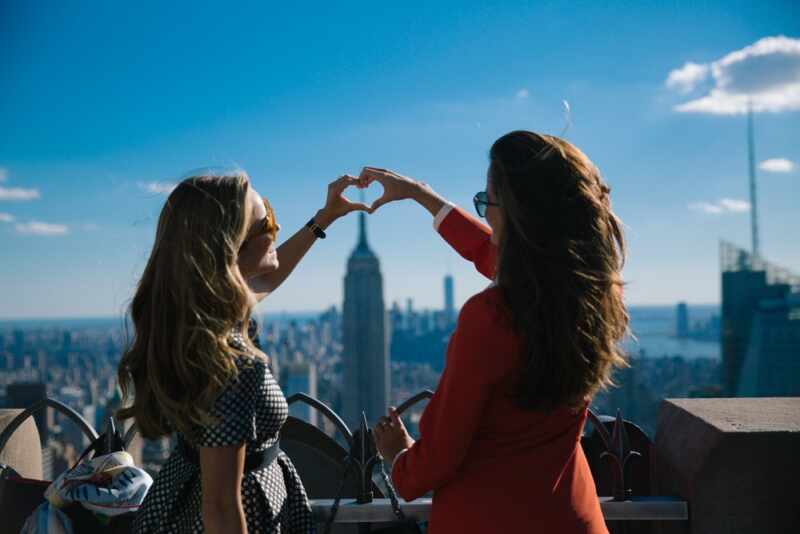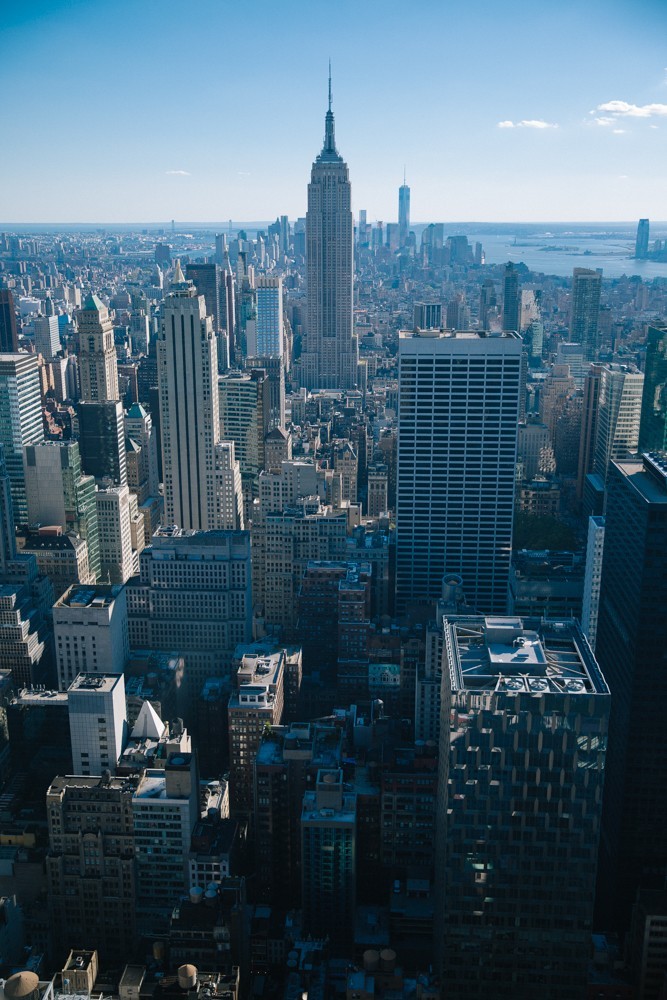 Top of The Rock is well worth a visit, make sure you book ahead because you do not want to join the ticket queue. Though if you plan to do any more spots, one of these will save you a pretty penny.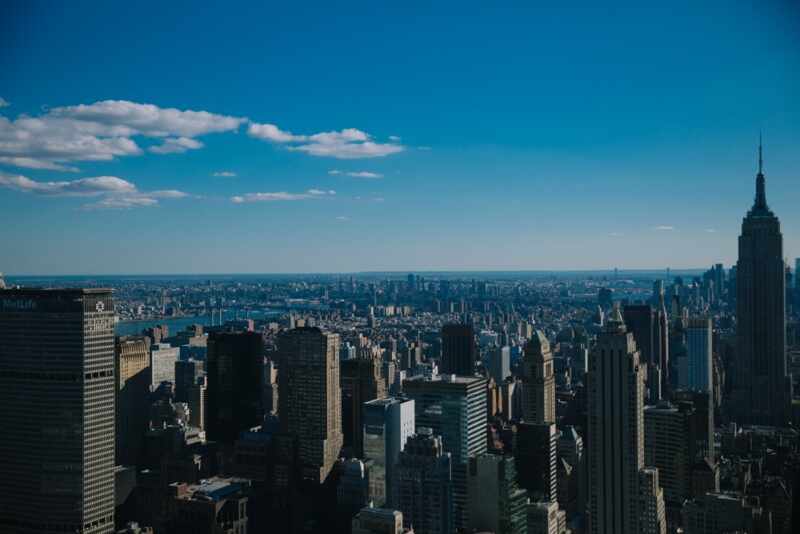 We couldn't resist getting a "keeper" of a photo together.
Though it might be easier said than done at these heights!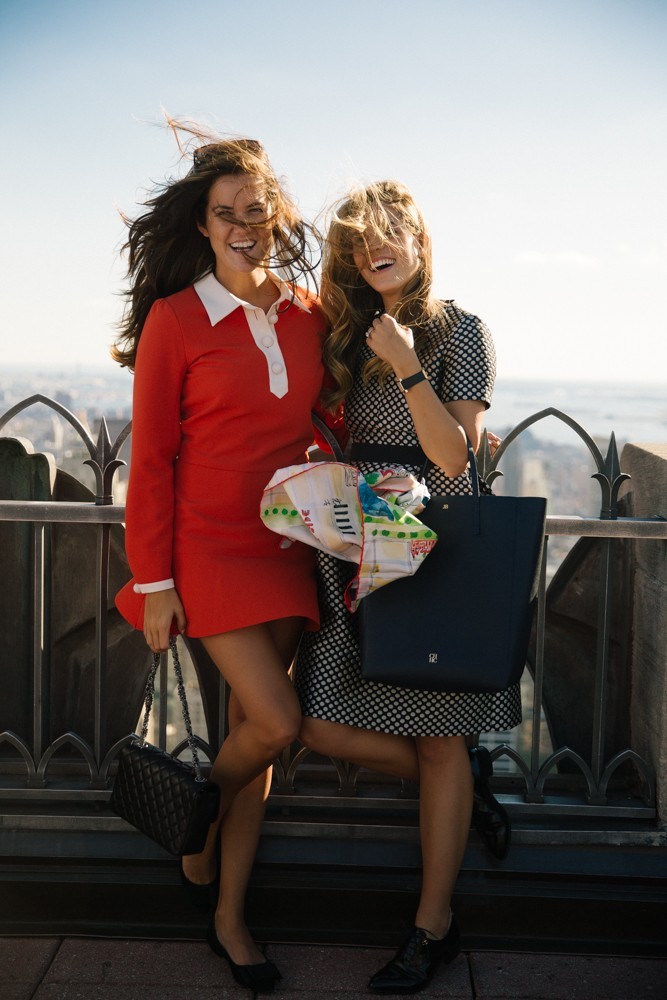 New York, I think it's safe to say you blew us away!