After a long, beautiful day roaming Florence, the girls and I toasted the setting sun from the rooftop of The Continentale.
Before racing back to our own hotels to get spruced up.
Put away the sandals of the day and slip on a pair of heels, ready to party!
A party kicking off at Luisaviaroma and the unveiling of their rainbow theme.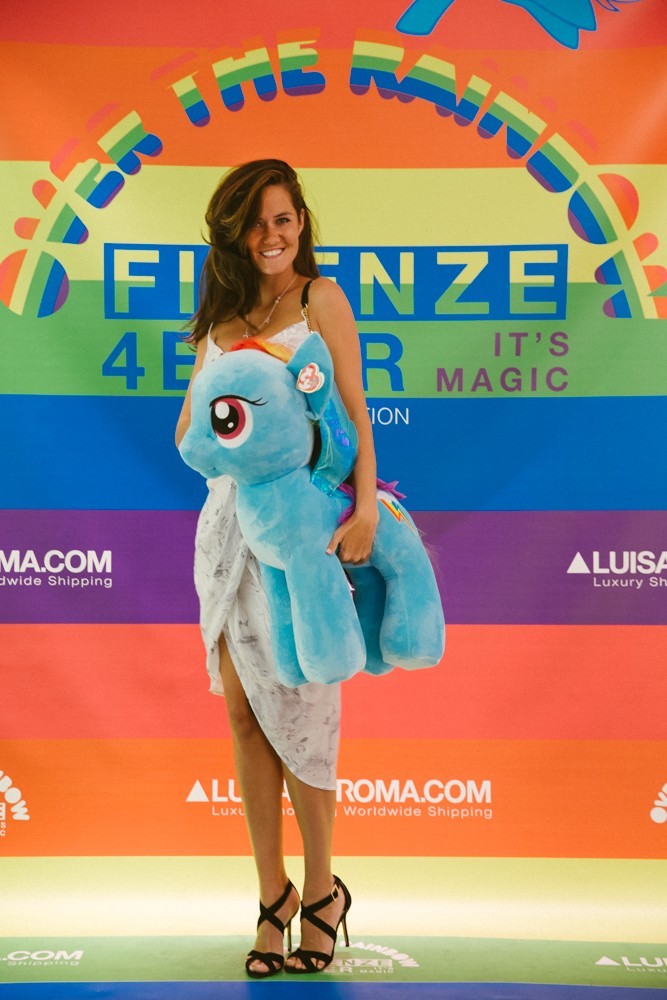 I was treated to a little private snoop of the newly made over store.
A feast for the eyes and heaven for my inner child (who was never allowed Barbies or My Little Ponies).
After all those years of thinking there would be gold at the end of the rainbow, I found shoes!
But really, isn't that basically the same thing?
The second part of the evening was all laid out at the Santo Spirito church.
An endless table, lit by flickering candlelight, stretching away along the arches.
Which inspired more than a couple of Instagrams!
The stone clad halls were filled with the sound of merriment.
Chattering, laughing guests and clattering heels.
We couldn't help but sneak off an explore.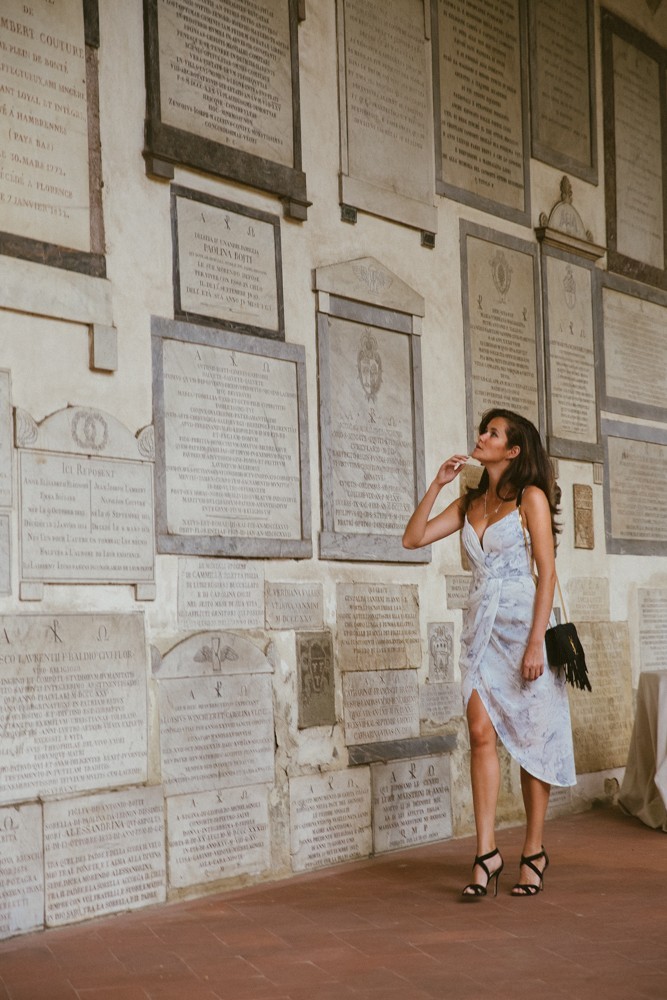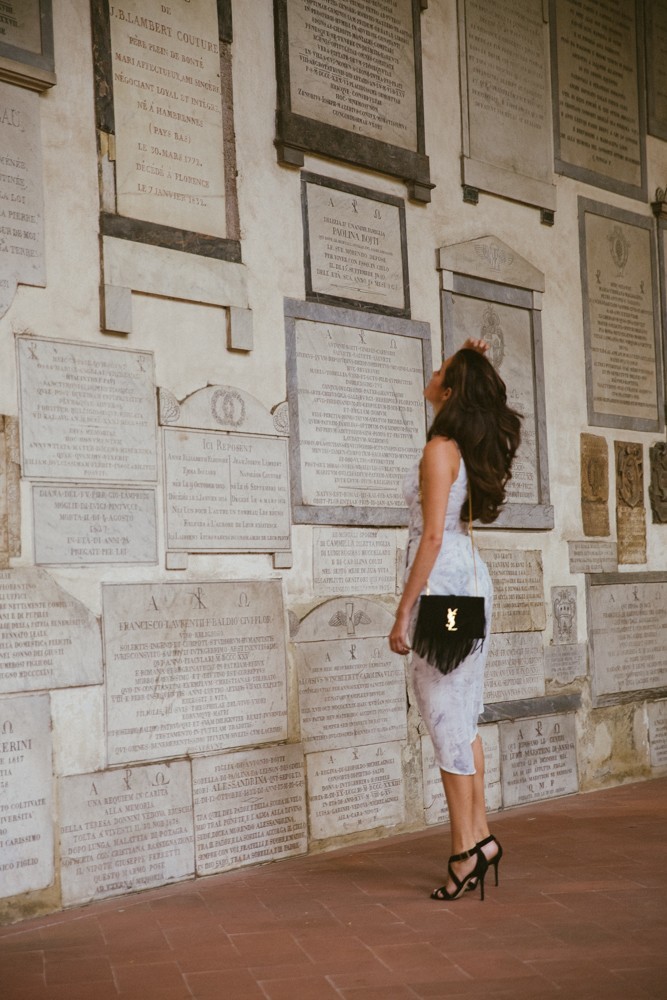 I felt rather at home in my liquid marble dress!
Black fringe bag // Black heels
Inside we stumbled across (or a cross!) one of Michelangelo's first sculptures.
The priest of Santo Spirito came out to tell us a little of the place's history and soul.
He took a small, humble bow as he finished and we were shepherded outside again.
Into the warm evening air and the garden of singing cicadas.
We found our seats and settled in for supper.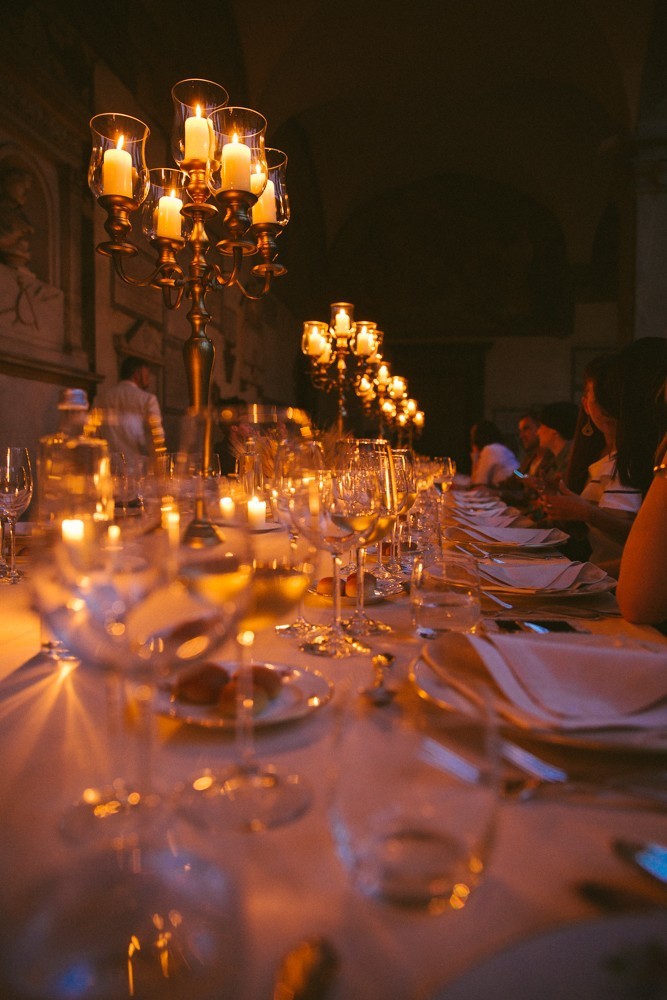 Starting with the most exceptional of dishes.
Cold pressed local tomatoes, topped with pesto and Tuscan mozzarella.
Wildly simple, but truly special.
Course after course emerged from the makeshift kitchen.
We partied late into the evening and shared a great deal of wonderful Italian wine.
I think Luisaviaroma may well have thrown my dream dinner party!
And I'm going to recreate that starter as soon as humanly possible.