The time had come to say goodbye to the heavenly Hayman Island.
We packed our bags and made our way to the marina for the final time.
And we found a small dinghy, ready to take us over to Hamilton Island.
Shunning the airconditioned finery of the cabin below, we took up our seats in the crows nest.
Watching as the ocean and its island freckles sailed by.
Eventually coming to a stop and saying our goodbyes in Hamilton harbour.
All set for the next stage of our Aussie adventure!
Hamilton Island is much larger than Hayman.
There are lots of villas to rent, restaurants to go to and different spots to explore.
The marina became an immediate favourite of ours.
Lined with palm trees that rustle and wave in the wind, and rolling banks of green grass. A dreamy spot for a rest in the sunshine.
But the best bit of Hamilton Island?
You have to get everywhere by golf cart!
We rented a house through AirBnB and the buggy came included. I took full control and didn't let my poor man anywhere near the steering wheel!
Deep down I'm secretly an 80 year old who's ready for a suped-up mobility scooter. Who won't even hesitate to run over your foot when you're not looking.
The island is incredibly picturesque.
Somehow they even managed to make a chippy look adorable.
If you find yourself on Hamilton looking for lunch, grab a roast chicken from the chip shop.
Order a pot (or three) of garlic mayo.
Head over to the picnic benches.
Roll up your sleeves, and get stuck in!
We did just that, and it was way too good to wait for a photo. So here's one of the "roof" instead.
Around the marina you'll find little shops and stalls, some selling clothes, others selling trinkets.
One or two dolling out good advice.
If you drive up to the very top of the island, you're treated to the most wonderful sunbath, breeze and view.
Wearing a cool blue smock from these guys, who seem to be knocking summer dresses out of the park this season!
I know I mention them all the time, but I've popped a few more favourite below just incase you're on the hunt for a summer holiday piece (or two, I won't tell).
Liberty print tote // Strappy sandals (finally back in stock!)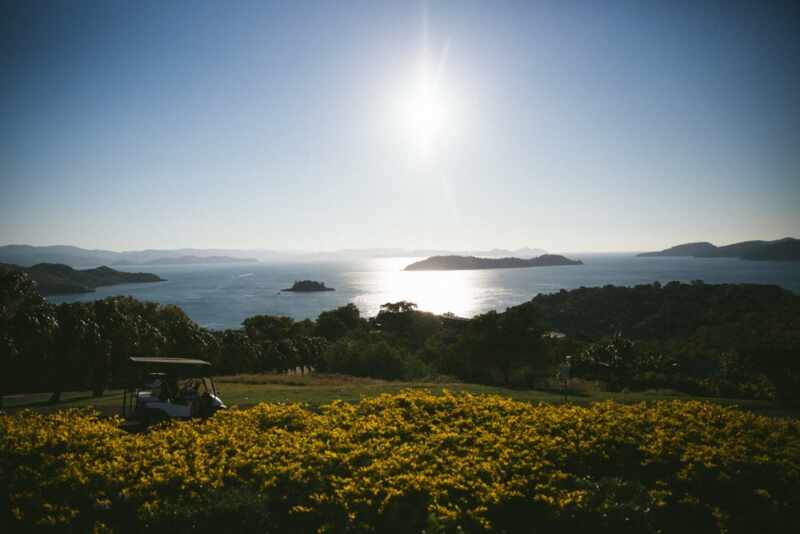 Having done our fair share of exploring, we raced back down the hill.
For something seriously important.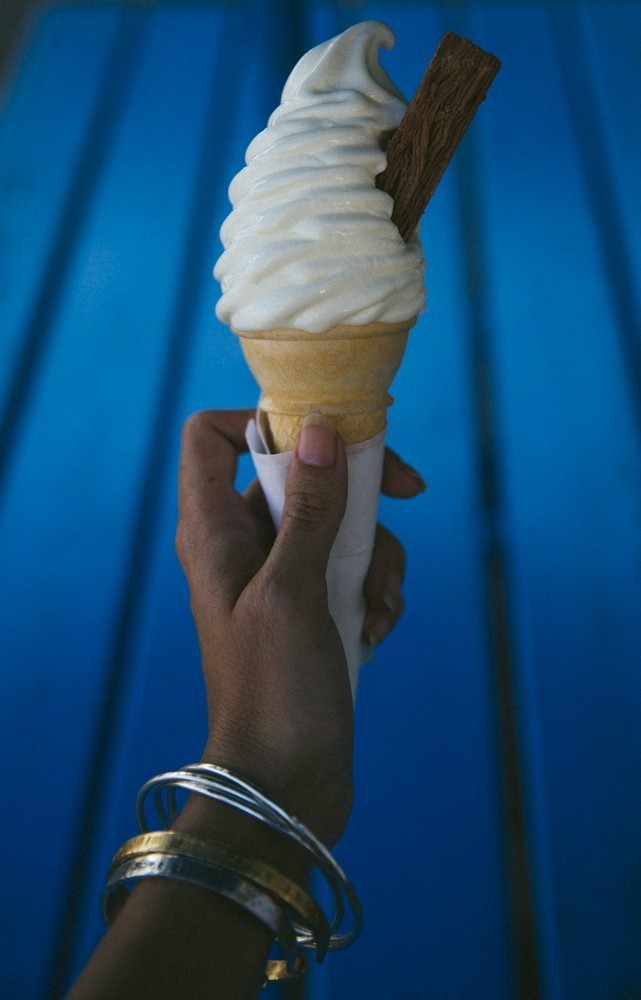 Mr Whippy ice-creams.
Realising my mistake, I quickly swapped my 99flake for his hot fudge sundae.
Which I may or may not have utterly destroyed in some sort of ice-cream induced, happy trance.
Incase you were wondering, that's my "senfifif teef" face.
Once I'd been brought back to full consciousness, we hiked up to One Tree Hill to watch the sun set.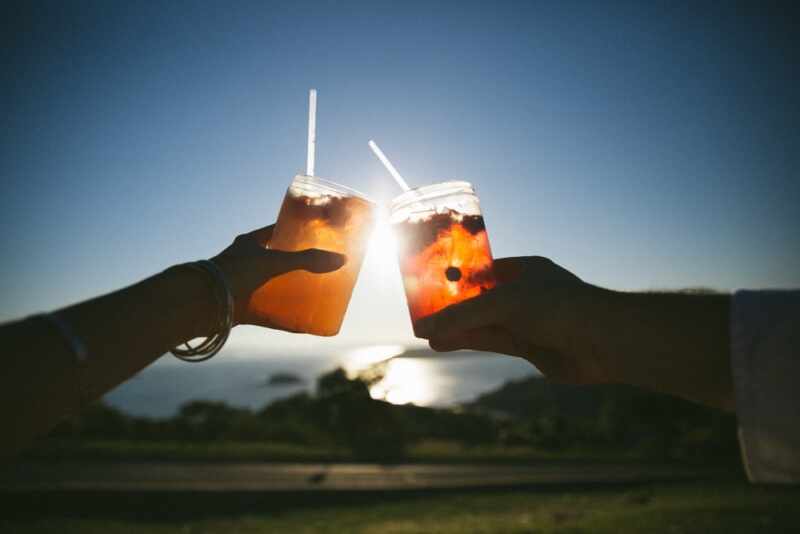 We drank cocktails from jars, and watched as the night came into fiery life.
For supper we were very keen to try the world-famous Bommie Restaurant.
Which, being encased in glass, boasts some of the most spectacular views in the Whitsundays.
Though, I must admit, we were a little more focussed on the food!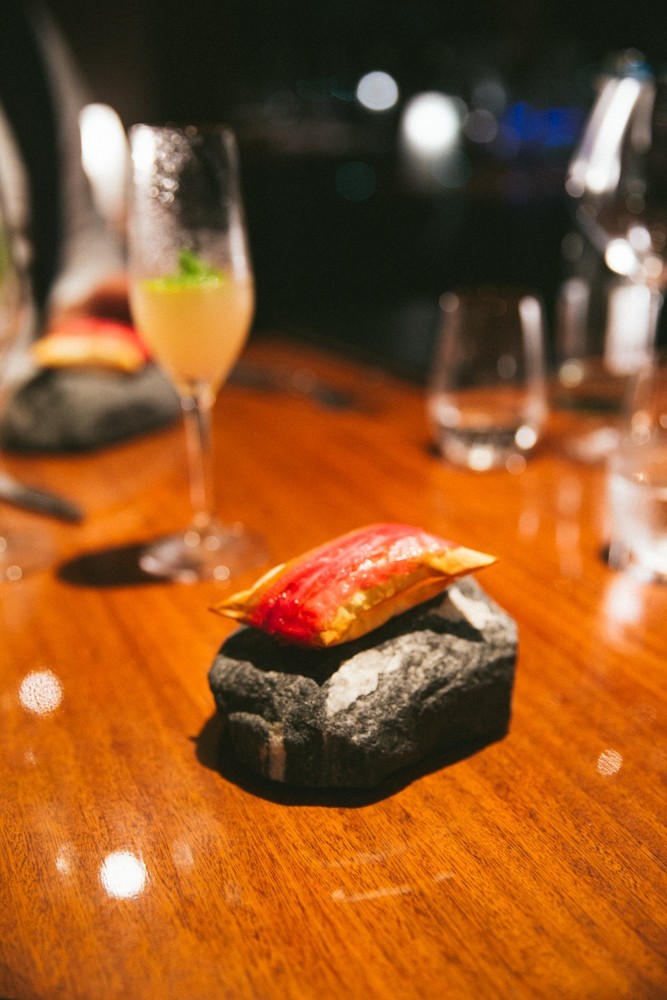 House baked airbread with cured wagyu beef flank.
Braised pork and scallop carpaccio, pinenuts, cucumber, pepitas and a spiced tomato sorbet.
Perfectly grilled octopus with burrata, olives and tomatoes. A little taste of the med!
Ora King salmon, coconut emulsion, pickled daikon, salmon roe and grapefruit.
Kangaroo loin (I know! I felt terrible, but couldn't leave without trying the local dishes!), celeriac, bone marrow, pine mushrooms and a beef jus.
Eye fillet of beef, garlic, sweet potato, globe artichoke, bread sponge.
All followed by the most beautiful puddings!
"Summer Efflorescence", strawberry, lychee, rhubarb and champagne.
Roasted white chocolate, caramelised banana, banana caramel and the most incredible homemade peanut butter!
A true Australian feast!
We were blown away by the staff, the menu and the charming chef who popped out to say hello.
If you find yourself in the Whitsundays, it is well worth swinging past for a bite!
We couldn't have asked for a better welcome to Hamilton Island.